Bridger Bowl, Beacons, and the Saddle Peak Avalanche of 2.16.10
(Last Updated On: March 24, 2010)
By now, virtually every backcountry skier in North America has heard the name Saddle Peak and seen the photos of the massive avalanche that roared down Bridger Bowl's popular sidecountry. Photo from the GNFAC: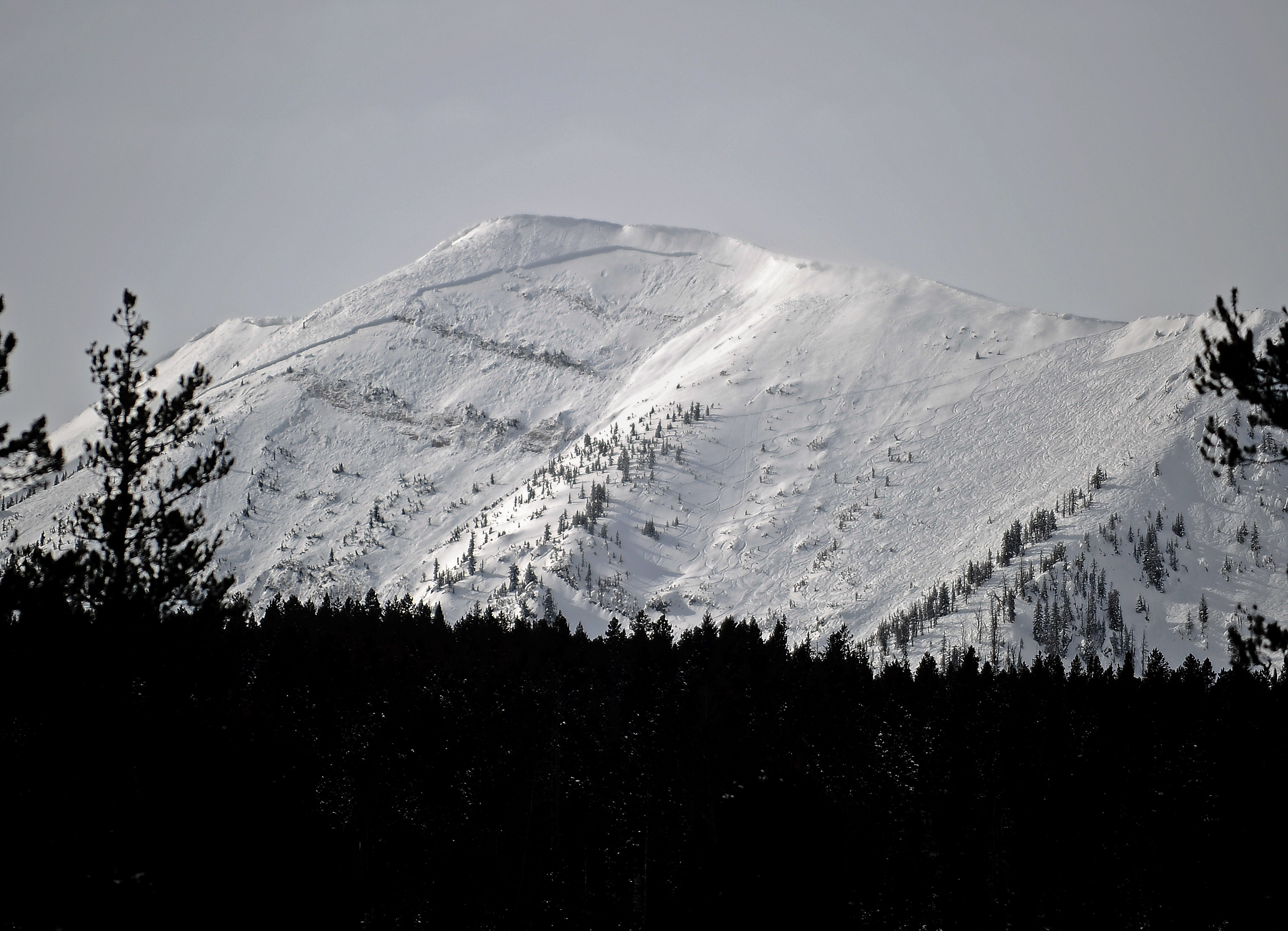 Thankfully, no one was hurt, although it was a close call as shown by these videos:

One thing I've spent some time pondering since this avalanche occurred is Bridger Bowl's beacon policy. In order to ski Bridger's ridge terrain or ride the two year old Schlasman's lift, you need to have a beacon although you do not need any other gear such as a shovel. This terrain is controlled, as any slide would potentially bury skiers below the ridge, yet as you get on the lift or start the short hike up the ridge you must first pass a wand which will beep and give you the green light if you have a beacon turned on.
I purchased my first beacon in 1995 specifically for Bridger's ridge terrain when I visited during spring break from the University of Colorado. This marked the beginning of my education regarding avalanches and avalanche safety. In this way, Bridger's policy is a great thing. I suspect many other skiers have purchased their first beacon in much the same way, particularly students at nearby Montana State University, home of some world class skiers including the late great Doug Coombs.
In some ways it's a great policy, but on the other hand I think there are some unintended consequences. To ski the ridge terrain, all you need is a beacon- no class, no shovel, no probe. You go up Schlasman's with your new beacon, and it starts to feel a little less like a ski area, and a little more like backcountry, even though it is not backcountry- this is controlled terrain. Venture a little farther and you'll leave the ski area with just a short hike- now you are in uncontrolled terrain, but it gets so much traffic it might not feel all that different from the ski area you just left behind. Continue on your way even farther from the ski area and you'll be in true backcountry terrain that sees a lot less traffic. For an experienced backcountry skier, these subtle differences are meaningful, but for a MSU freshman chock full of ski skills but with little avalanche experience, most of it might seem about the same. That's when someone will find themselves on Saddle Peak, a big consequential line with tracks all over it, and will drop in without being fully aware of the chances they are taking.
Bridger Bowl pass purchases can include a cheap beacon during checkout. To me, it seems like that package deal should also include a probe, shovel, maybe a backpack as well. More importantly, it should include an avalanche class, hopefully a cheap one subsidized by pass sales. Refresher courses should be available as well, since avalanche education is an ongoing process.
Let's say BB sells 1,000 passes a season and adds $10 to each of them for "Avalanche Awareness". So they've got $10,000 in a fund. 50 people who bought a pass would like to attend an Avie 1 class, since they are backcountry newcomers, and with their pass purchase they can do so for $100 instead of the regular $200 (I'm just making up numbers here for the example). BB picks up the slack and pays out the other $5,000 from the fund. Another 50 people want to take a refresher course for $50 instead of the regular $100, and BB picks up the $2,50 from the fund. Any excess $ can stay in the fund for subsequent years or get donated to the GNFAC (local avalanche center). This seems like a better way of educating people instead of "Here's your pass and your beacon, good luck to you."
The way things stand right now it's more like someone giving a teenager a loaded gun and saying "Have fun", rather than taking some time talking about gun safety. I don't know, maybe I'm way off. Anyone want to weigh in on this?
If it's time for a new beacon, the Tracker 2 might be a good option:

Frank
loves snow more than anything... except his wife.  He ensures his food is digested properly by chewing it 32 times before swallowing.He is a full-time real estate agent serving
Crested Butte and Gunnison
and would be honored to send you his
monthly newsletter.
Latest posts by Frank Konsella (see all)