Palatial Accommodations In The White Room 2.13.10
(Last Updated On: February 16, 2010)
Days as deep as this one are hard to come by. They might come once or twice a year in Colorado, and only in a few select spots. Utah might get as many as half a dozen days like this in a good year, and the heavy snows of Tahoe may never get like this, with the high water content and winds that are typical of that area. It takes a rare combination of no wind, light snow, no settling, and especially it takes A LOT of snow. Brittany and I were joined by Chris Webster and Pam Rice from Boulder, usual suspects Tom Runcie, Rob Dickinson, and Sydney Fuller, plus Tom's friend Jeff, also from Boulder. Thankfully there was plenty to go around…
Photo Webster: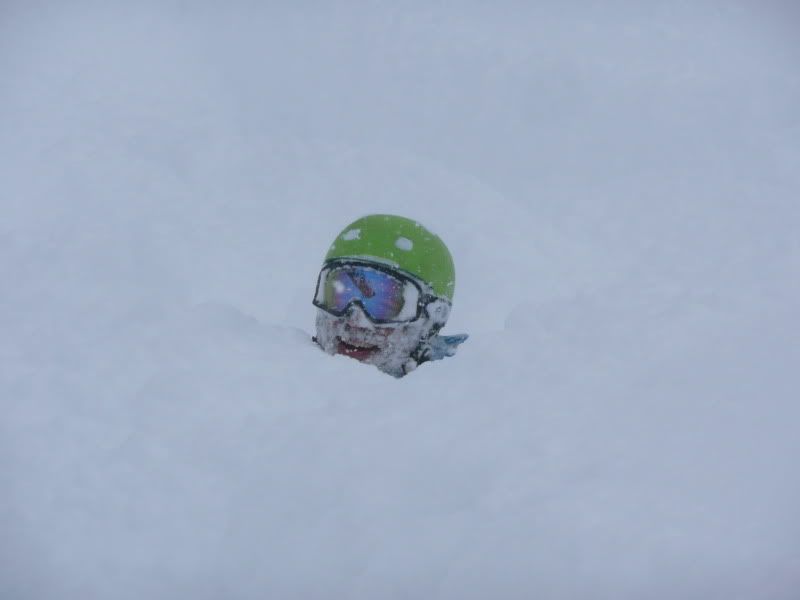 This first turns on days like this are always a magical moment. Sure, you know there is a lot of snow, but you don't really know how it will ski until you drop in. Normally, when you start skiing powder, your momentum will begin taking you up and out of the snow. That's not the case on rare days like these– you go faster, but your whole body stays in the snow, leaving a trench in your wake the way a farmer leaves his fields after plowing. So by your second or third turn, you realize that you're in for a special day indeed.
Anyway, that's about all the talking a day like this needs. The CB-BC was deep, and we have a lot of photos to document it. Enjoy the powder stoke, and apologies if you're trying to view this on dial-up.
These photos are from Webster:
Sydney: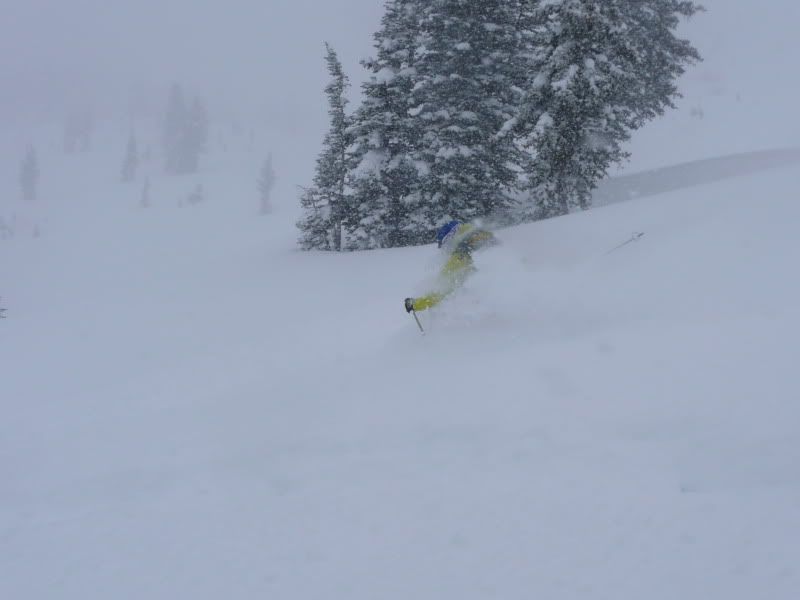 Rob: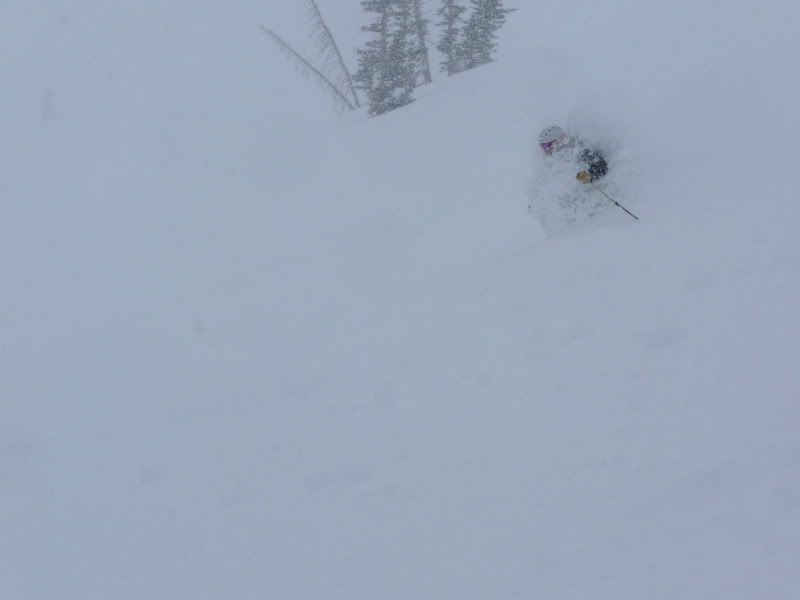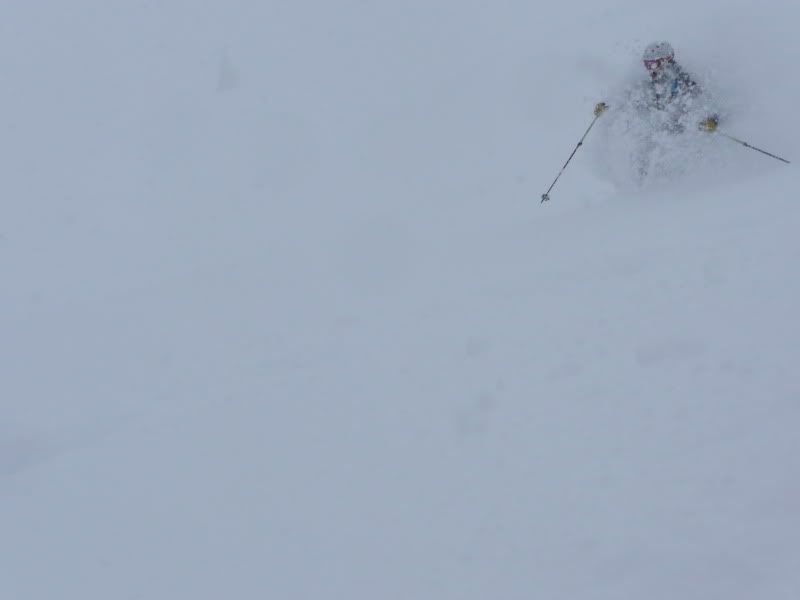 Pam: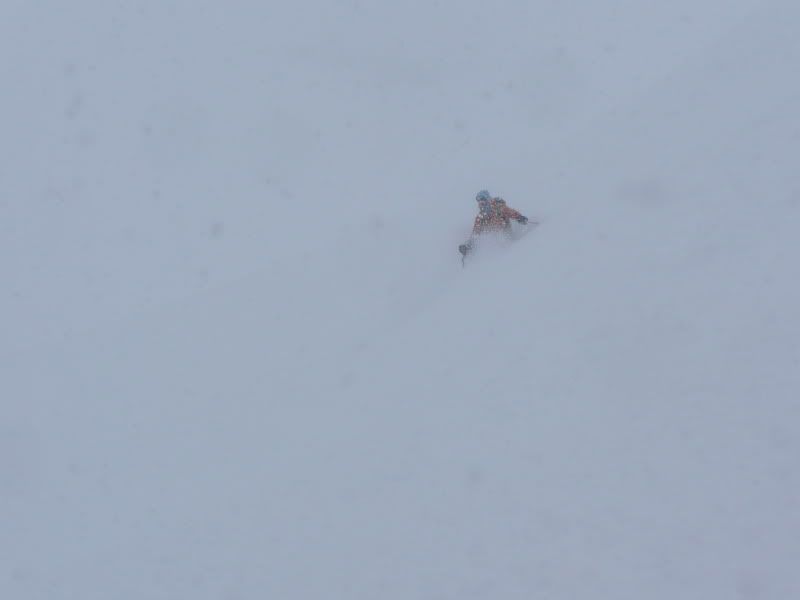 Brittany: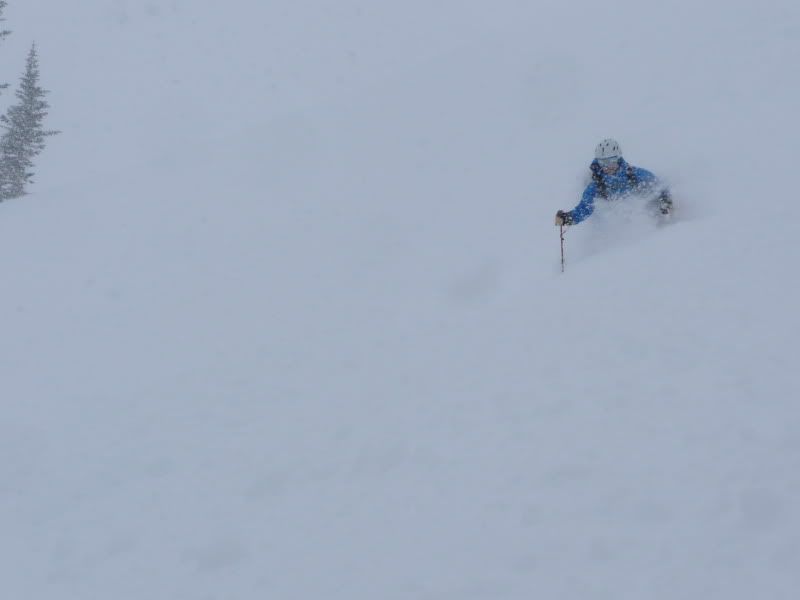 Tom:

Sydney: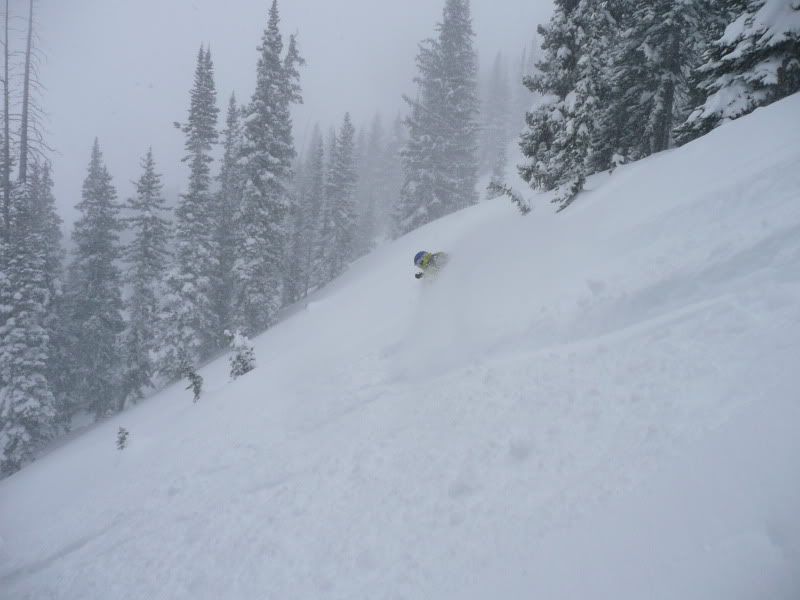 Tom: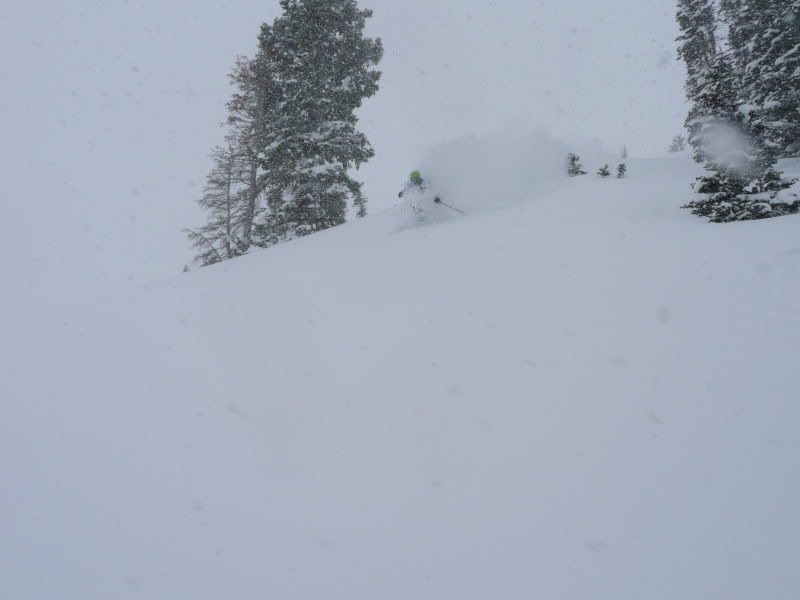 Rob:

Brittany: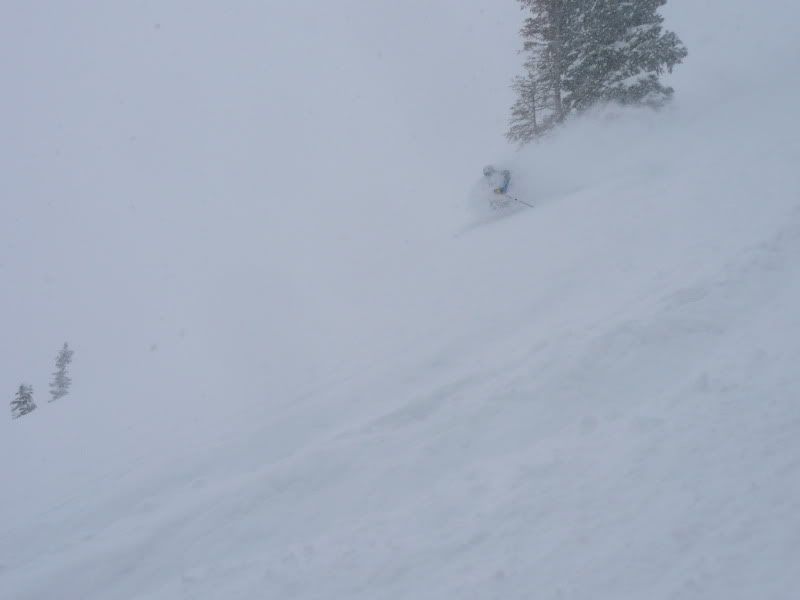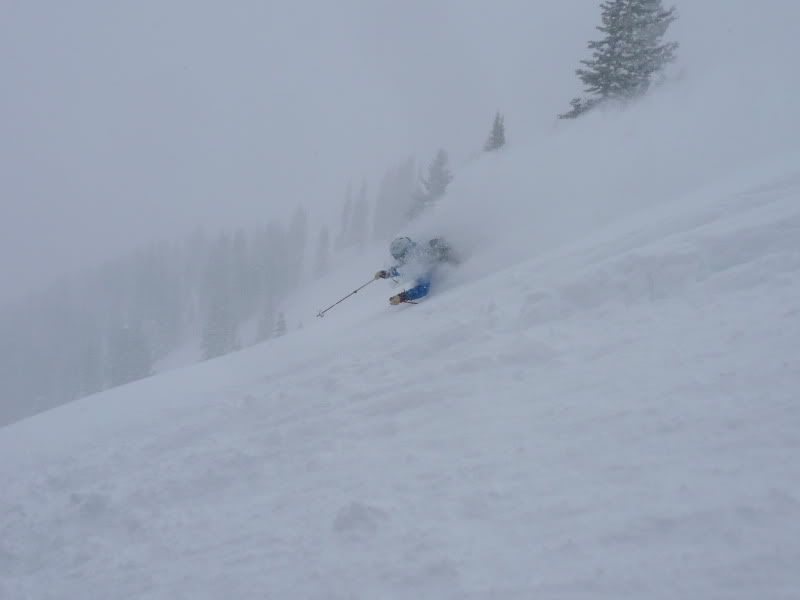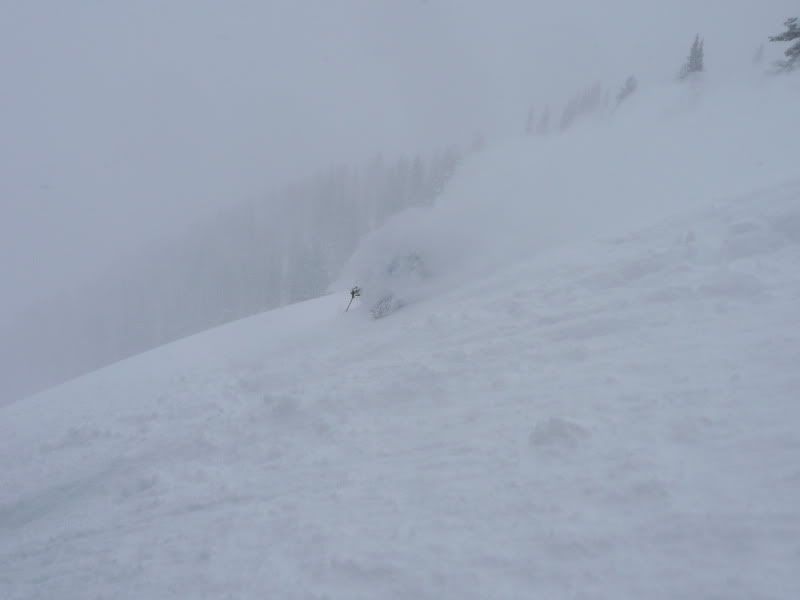 Pam: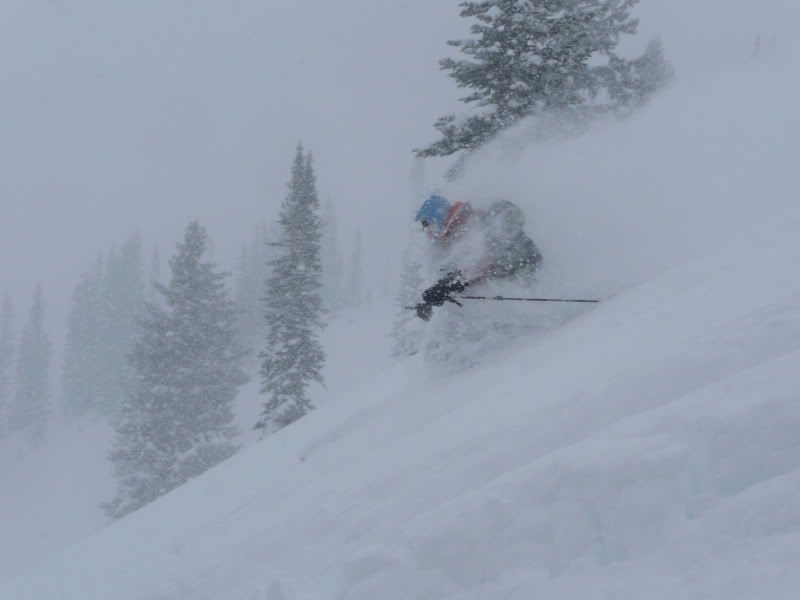 Frank: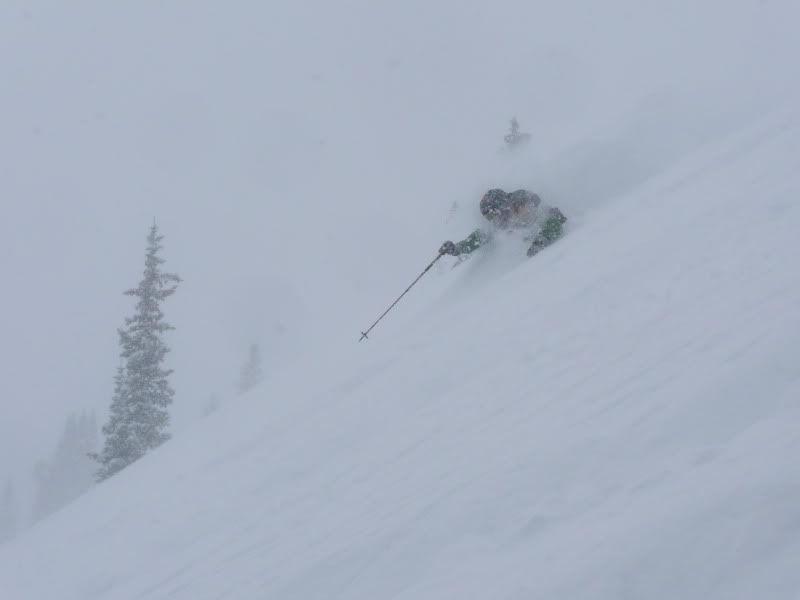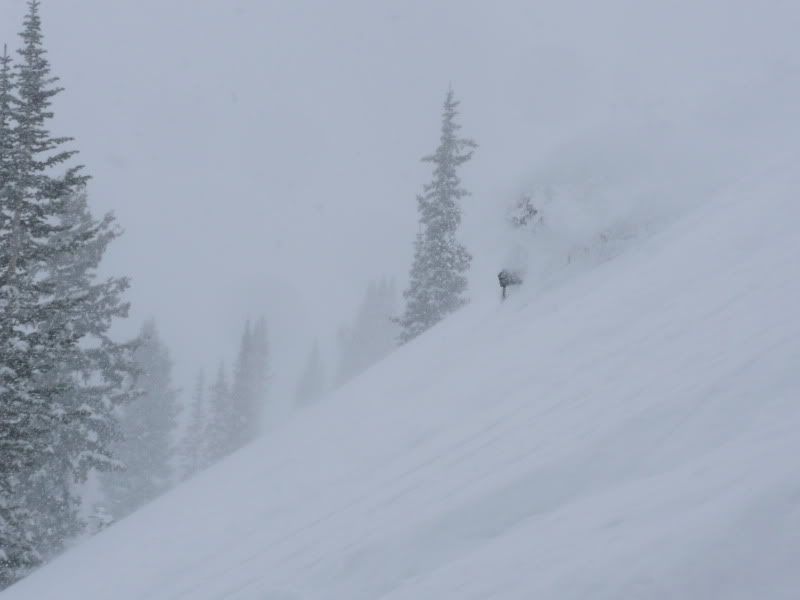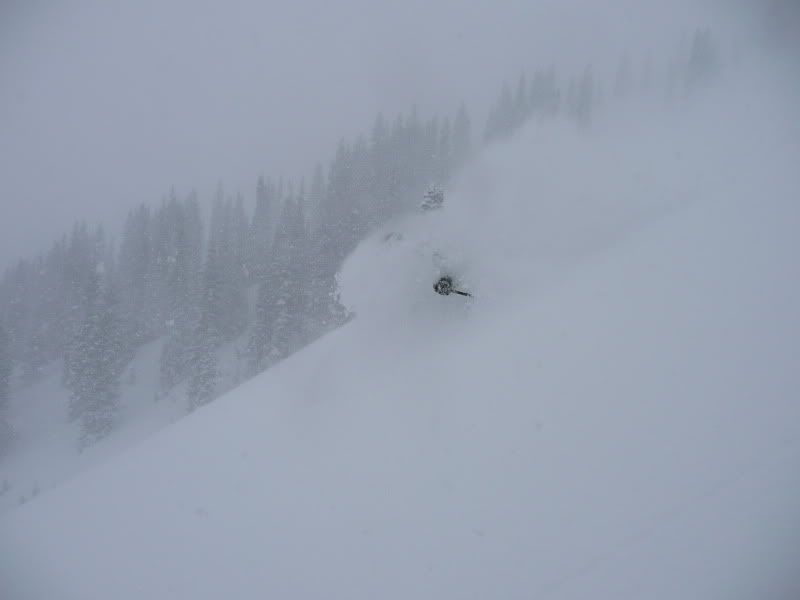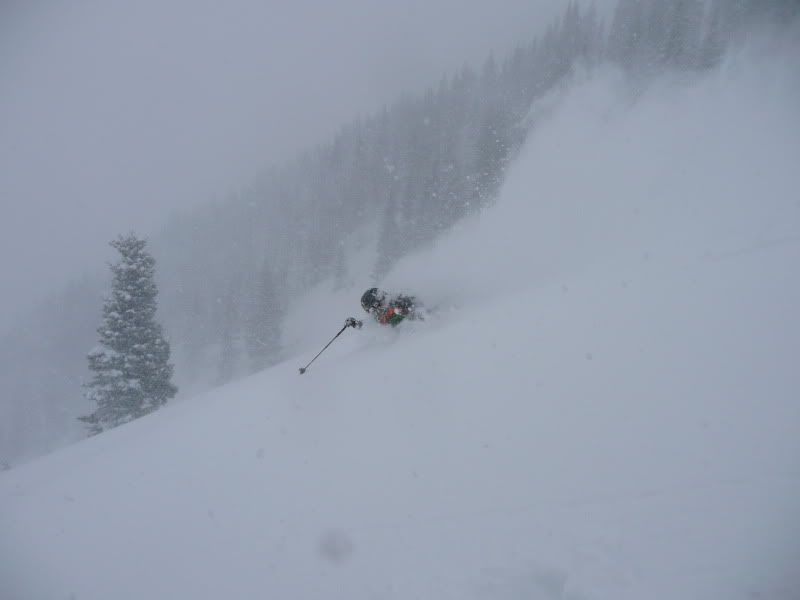 Jeff: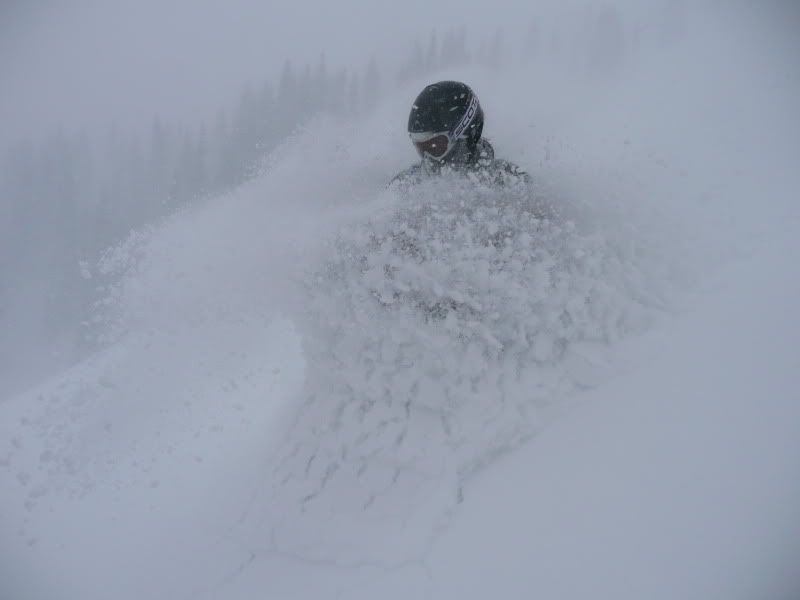 Brittany: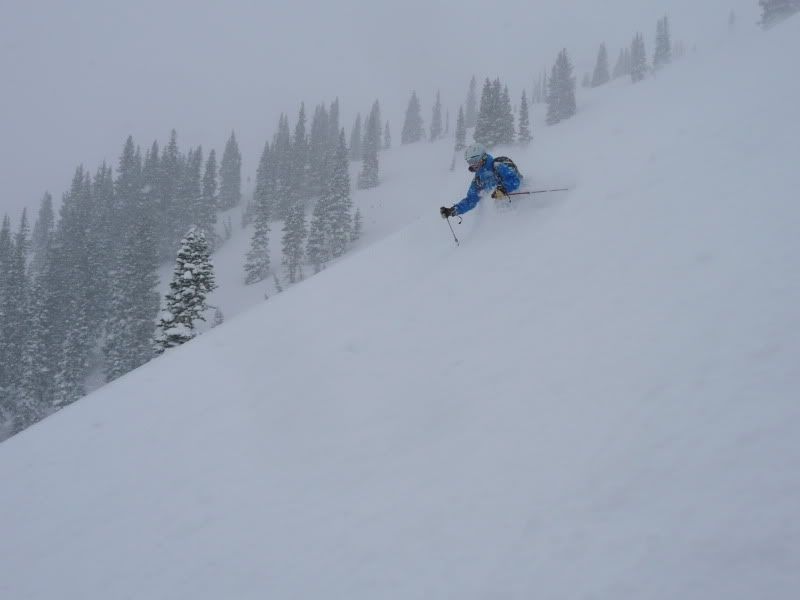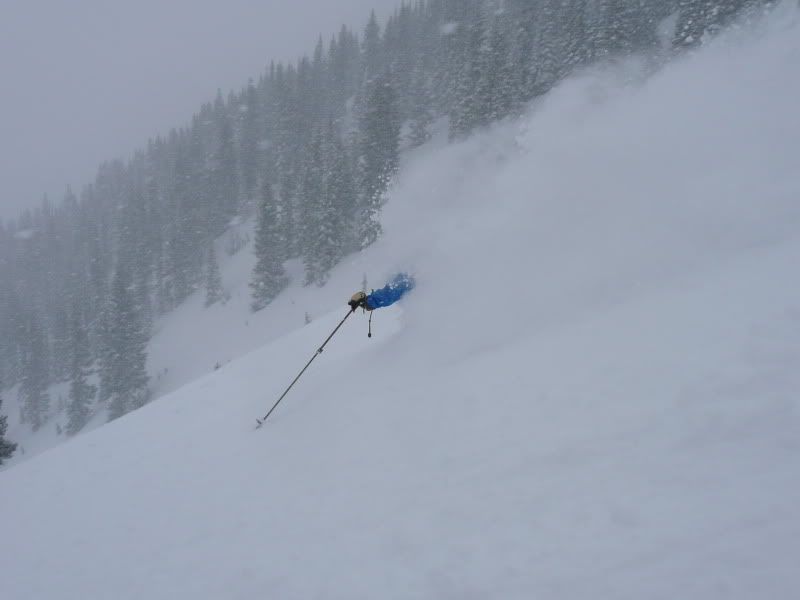 Tom: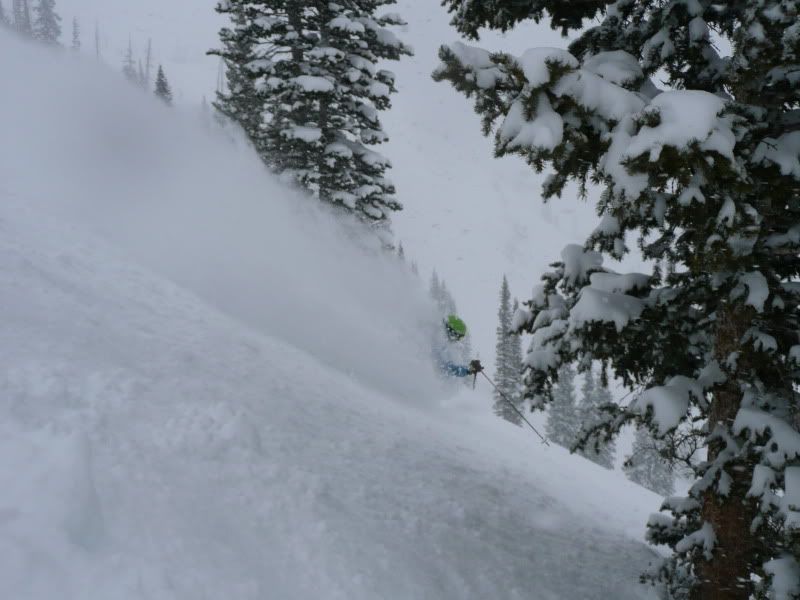 Rob: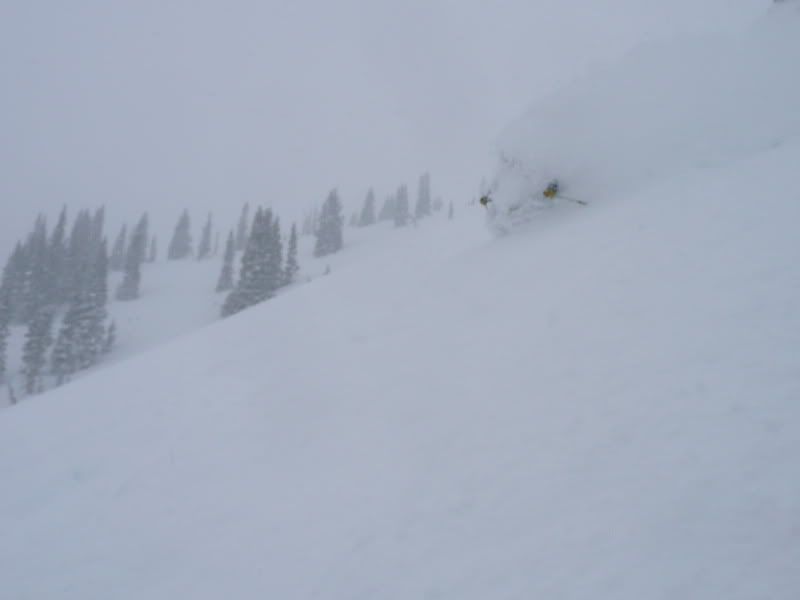 Brittany: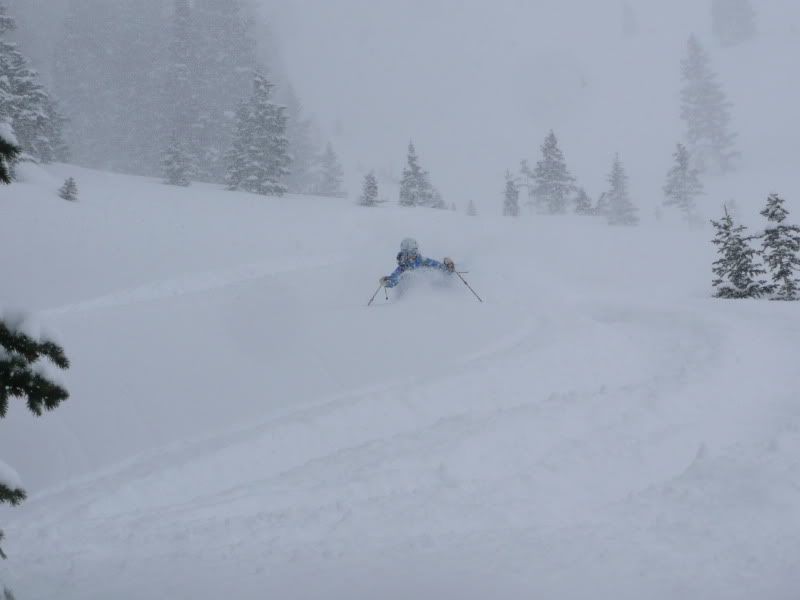 Sydney: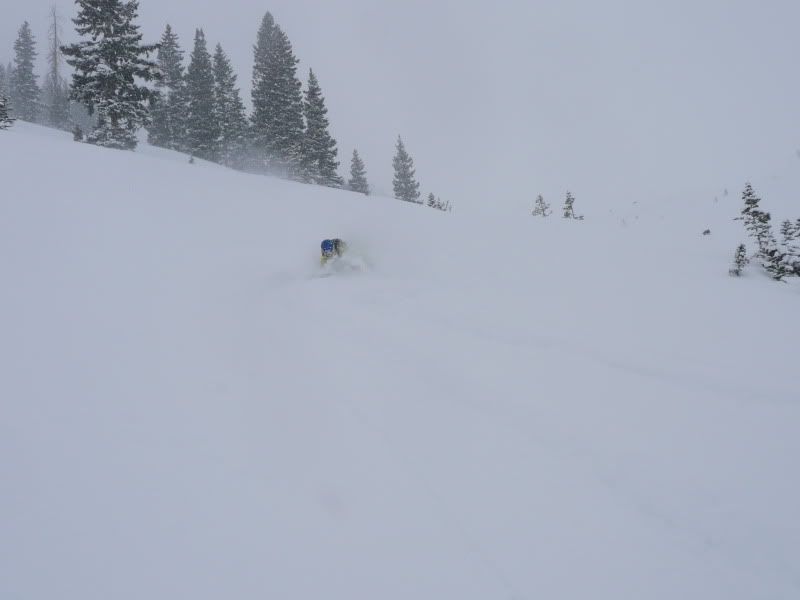 Frank:

Rob and a snowmobile are in this photo: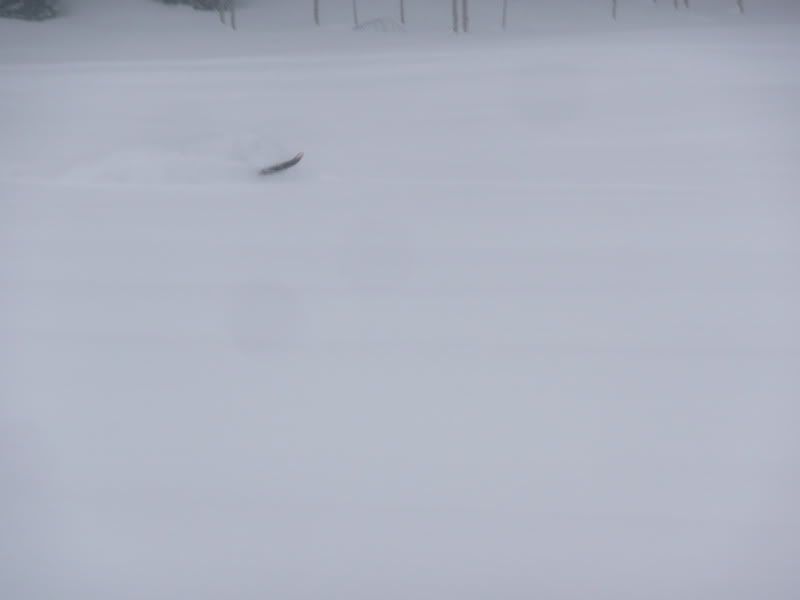 Photos from Brittany and Frank:
Rob:

Pam: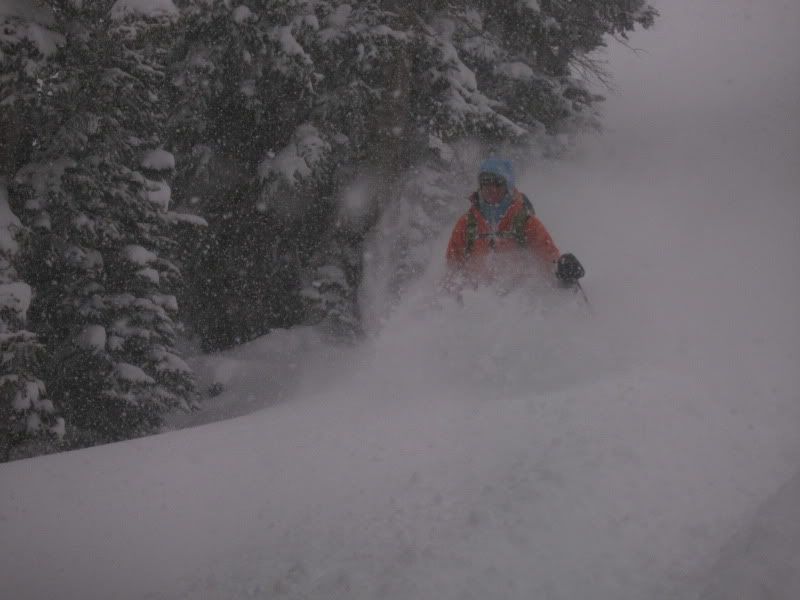 Brittany:

Chris:

Tom: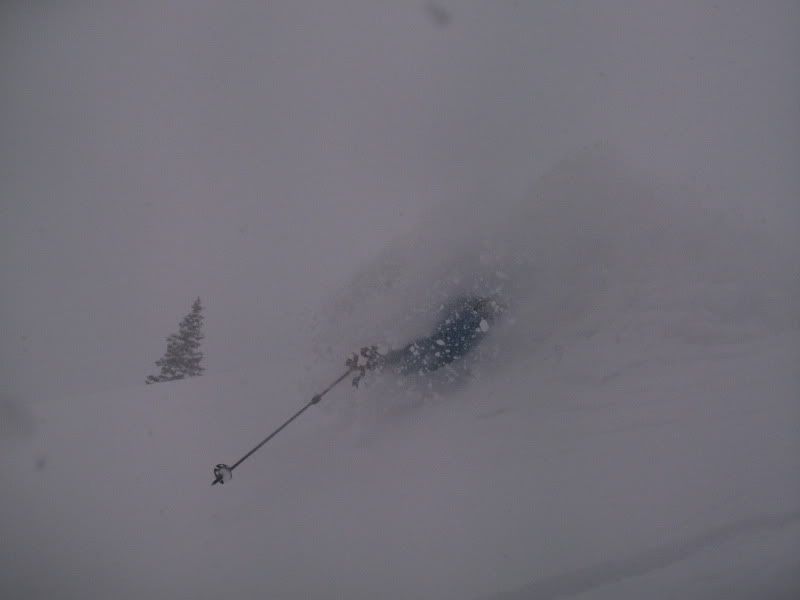 Rob: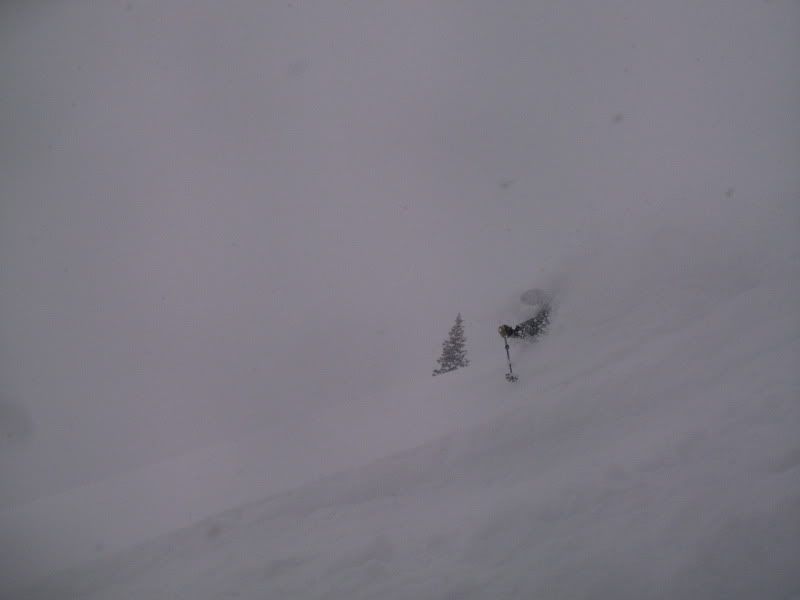 Brittany: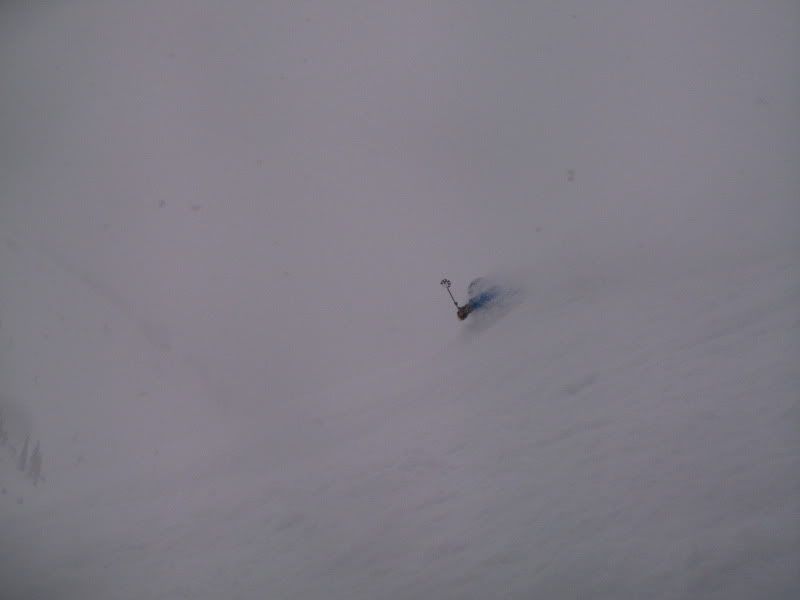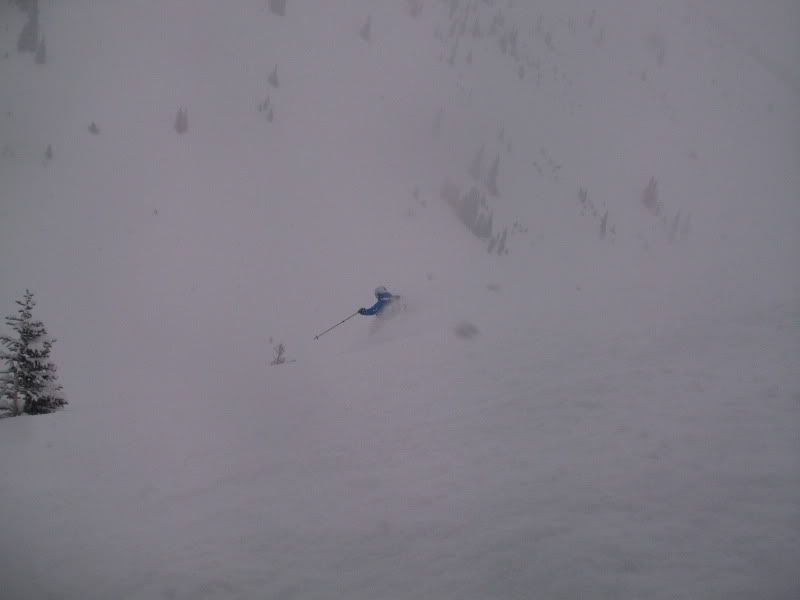 The gang:

Sorry, no parking:

If that wasn't enough powder stoke, maybe I'll have to put some of Tom's photos up tomorrow…
And if you need goggles like Chris does and want to support 14erskiers:

Frank
loves snow more than anything... except his wife.  He ensures his food is digested properly by chewing it 32 times before swallowing.He is a full-time real estate agent serving
Crested Butte and Gunnison
and would be honored to send you his
monthly newsletter.
Latest posts by Frank Konsella (see all)