(Last Updated On: November 19, 2009)
In Crested Butte, or any other ski town full of talented and adventurous people, I'm always running into people who have done some amazing things. Whether it's a first ascent of a route on an 8,000 meter peak, or international meeting to stop global warming, people here get things done far away from this valley we call home.
So it came as no surprise when I started talking to the General Contractor of a job I was on last week that the G.C. had done some things in his day. We started talking about 14ers, and Dave Penney mentioned that he and his buddies had made the first descent of the South Face of Maroon, almost 30 years ago: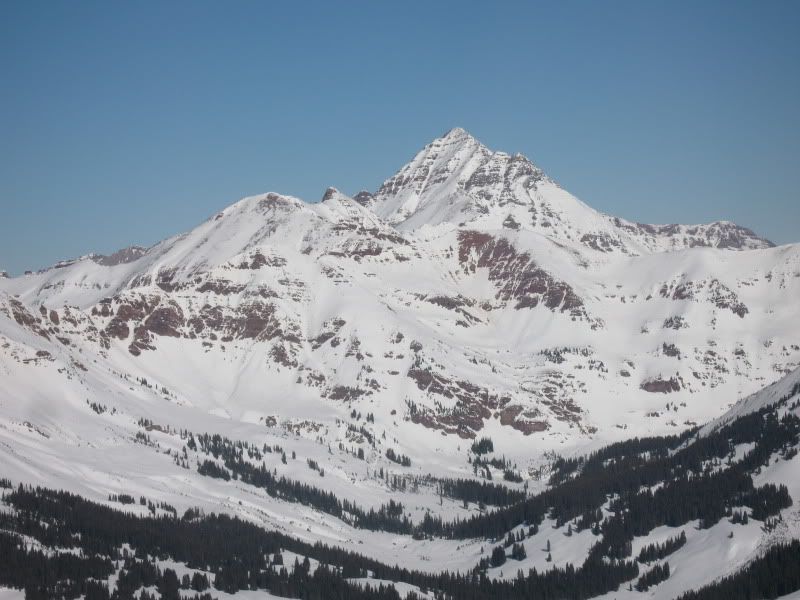 Dave mostly wanted to talk about his latest project, a guiding project on Kilimanjaro, Africa's highest summit. It's a fairly straightforward climb under most circumstances, a little less so when the client is paralyzed. Chris Waddell has won more skiing medals in the paralympics, and he wants everyone to know just how much you can still do, and he set to prove it by climbing Kilimanjaro.
The project involved creating a handbike capable of slowly climbing the mountain, something which a whole cast of locals took on with a vengeance. It's a cool looking machine, with huge tires and a winch for the really steep parts. This bike, as well as the people who made it, deserve a lot of the credit for getting Mr. Waddell up Kilimanjaro. Of course, that doesn't even begin to compare to the amazing strength, determination, and willpower of Chris Waddell.
It's a great story, and I'm glad I ran into a local, going about my daily life, to find out about it. I wonder who I'll run into next, and what story they'll have to tell.
Frank
loves snow more than anything... except his wife.  He ensures his food is digested properly by chewing it 32 times before swallowing.He is a full-time real estate agent serving
Crested Butte and Gunnison
and would be honored to send you his
monthly newsletter.
Latest posts by Frank Konsella (see all)