TR: Wolf Creek (15 Nov 2009)
(Last Updated On: November 18, 2009)
A blizzard came and hit Colorado this past weekend, hitting the southwest portion of the state, and then upsloping back up onto the Front Range. We decided to take advantage of the situation. With 2.5 feet of fresh snow at Wolf Creek, the opening of the Alberta chair and associated terrain due to the snowfall from this cycle combined with the fact that early season prices were ending Monday, heading to Wolf Creek seemed like a no-brainer.
We were able to round up quite a crew- eight of us heading to Wolf Creek from CB/Gunnison distributed between two cars. The early morning drive was a bit long given the weather and road conditions, but was well worth it!
Below are some of the pictures we captured while at Wolf Creek. Sorry for the lack of action shots. I found out my cell phone takes some really good photos, but not so with the action shots.
Frank slaying the powder.

Heading up the Treasure Chair, looking at the Alberta Face.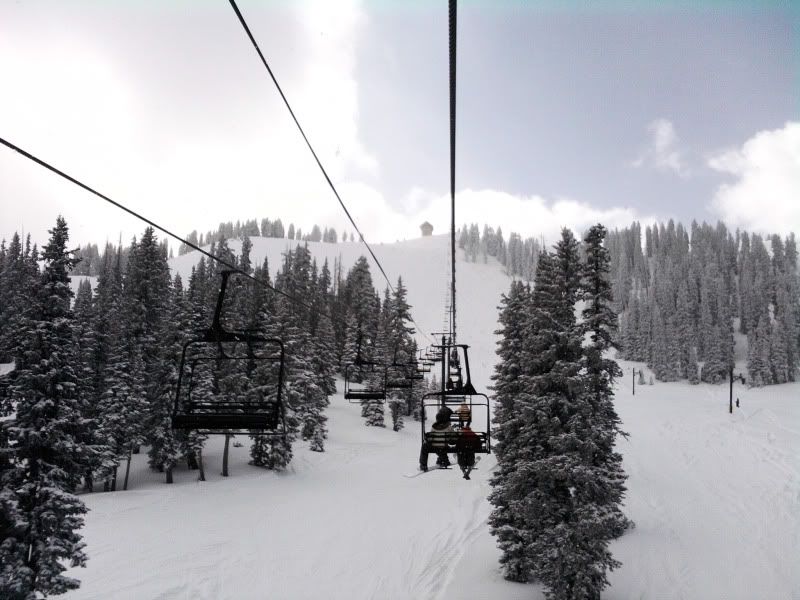 The powder turns were as milky as could be. And we milked them 🙂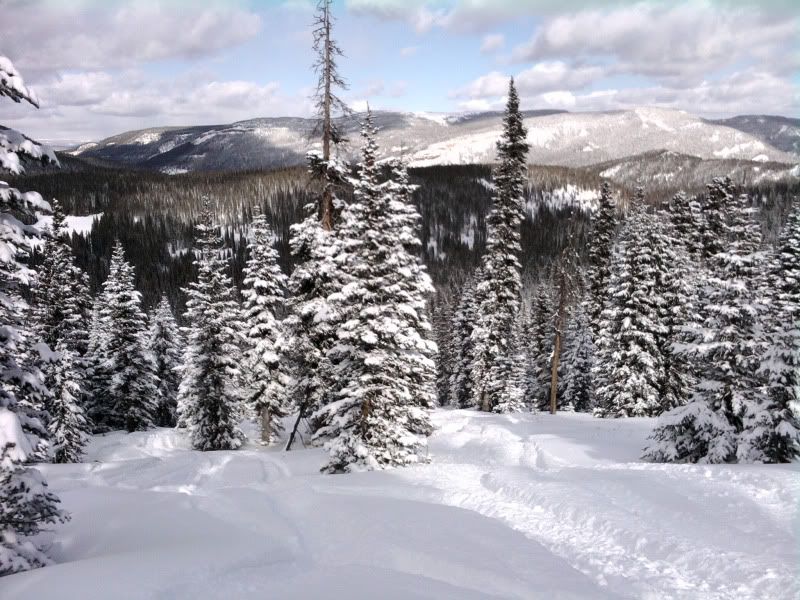 Half the group: Alex, Adam, Tom, Rob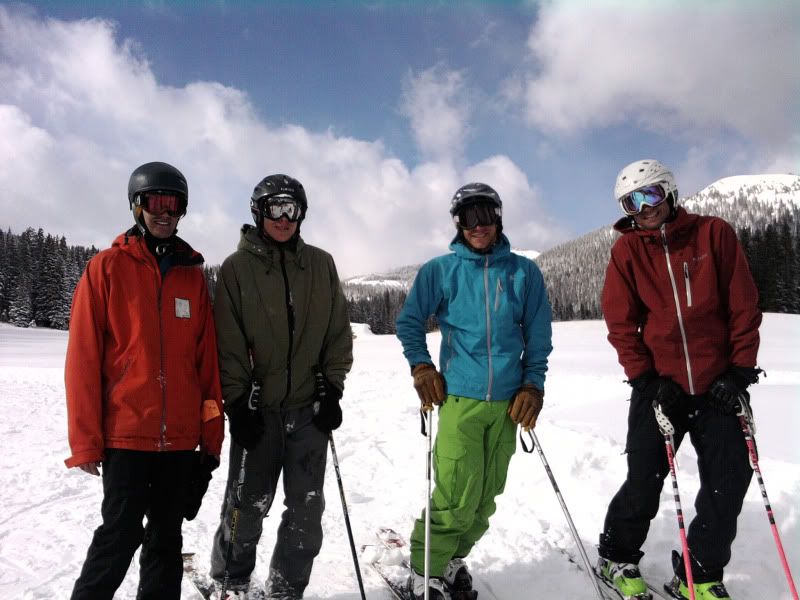 The contrast between sunlight and clouds made for interesting light and beautiful scenes all day long.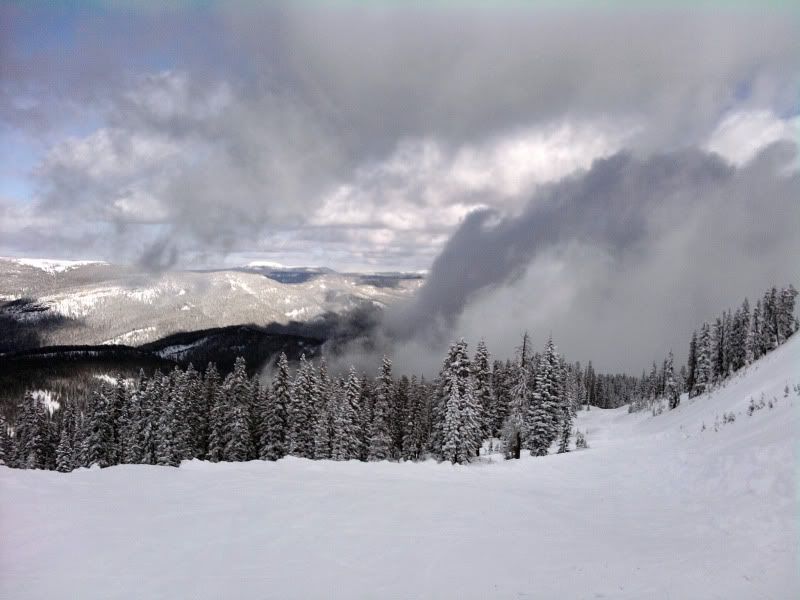 Frank had a good day:)

And so did I-


These were my first powder turns of the season! I'll admit, I was skiing conservatively with my knee still not being 100%. But it was great make those cushy soft fluffy turns once again. It didn't take me long to remember why I love to ski 🙂
Aside from skiing, biking, and all outdoorsy things,
Brittany Walker Konsella
also loves smiles and chocolate 🙂 Even though she excels at higher level math and chemistry, she still confuses left from right. Find out more about
Brittany
!
Latest posts by Brittany Walker Konsella (see all)