(Last Updated On: May 17, 2009)
File this one under "better late than never." I had been waiting to post this in the hopes that Rob would be able to get video downloaded onto youtube or vimeo, but he has been having technical difficulties between his laptop and his external hard drive…
Rob and I had one of the better days of the year on March 15, snowmobiling out to Green Lake and making a few laps. At the trailhead, we saw these: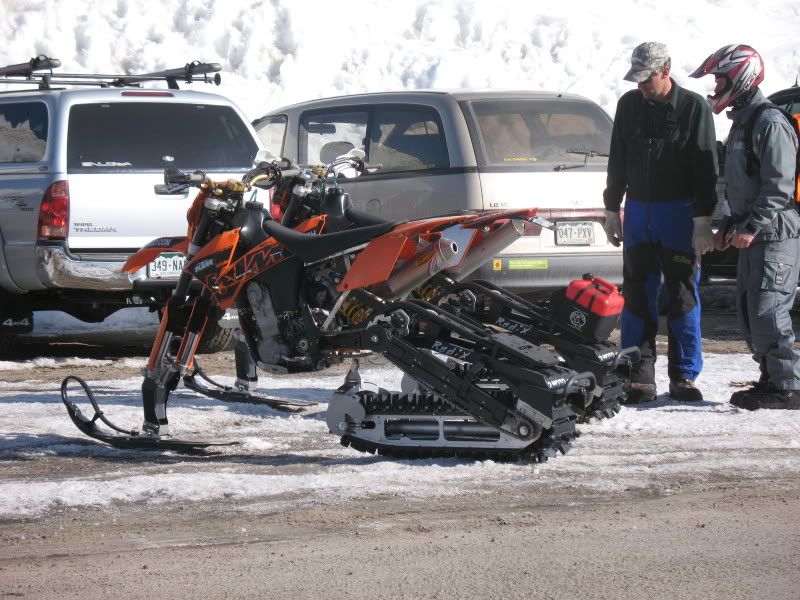 Somehow I doubt that they do very well in deep snow, but they're probably a blast otherwise. Once in our zone, Rob took his sled up as high as he could a couple of times to start our bootpack off right.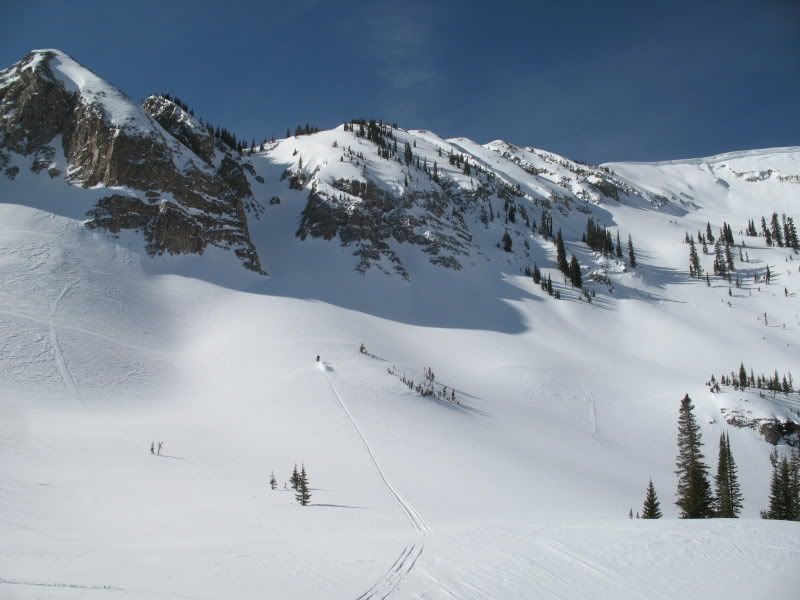 We knew we were in for a special day as soon as we dropped in on our first lap. Though it hadn't snowed in a while, the conditions on this high North face were almost perfect. Some shots of Rob:

Rob thinking "Boy, this would be even better if an inch of dust from the desert was on top of all this nice snow":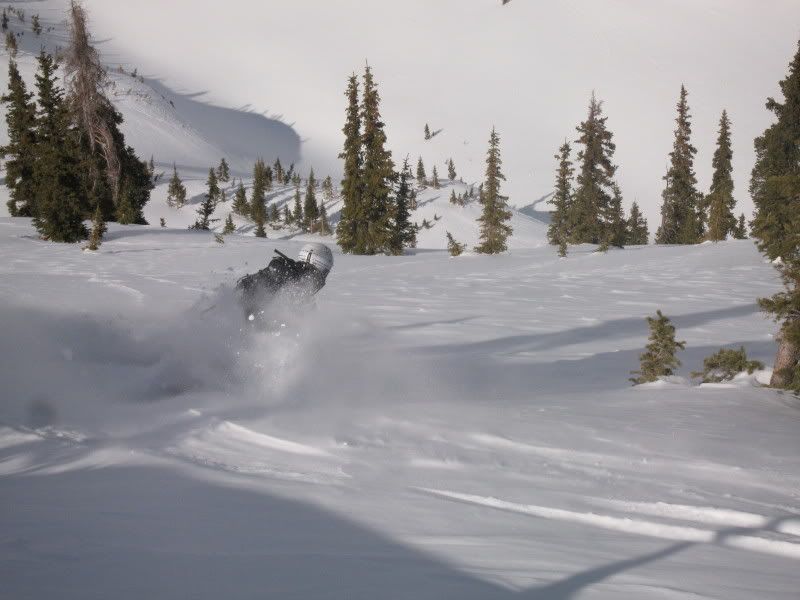 The third lap (in Rob's case, the 2nd and 3rd laps), we took a really fun hanging face into a small dogleg couloir, which was too narrow for turns and required a long straightline before it opened up enough to turn. We could hear each other's skis and clothes from a long ways away as we accelerated for this lengthy straightline. It was scary, but good clean fun. I'm told the video is great, but here's our tracks, as it's all I've got: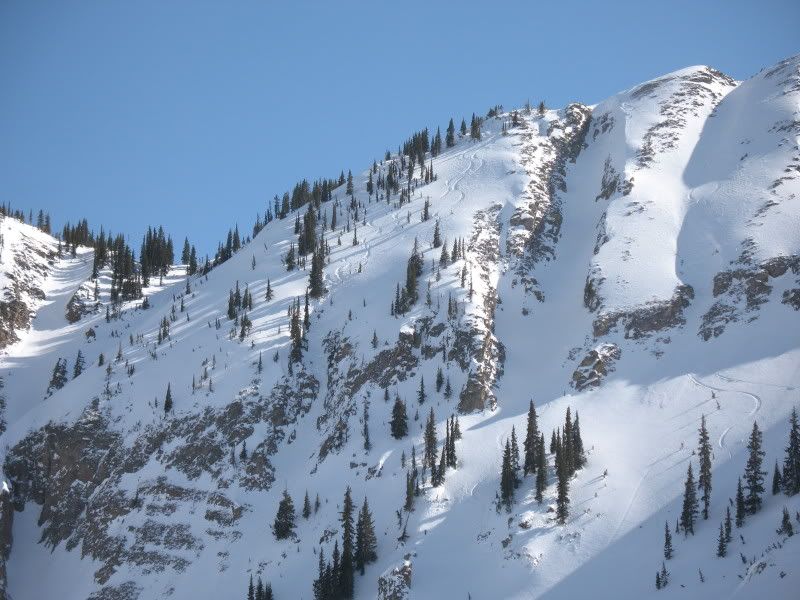 On the way out, we checked out this large slide which covered Green Lake.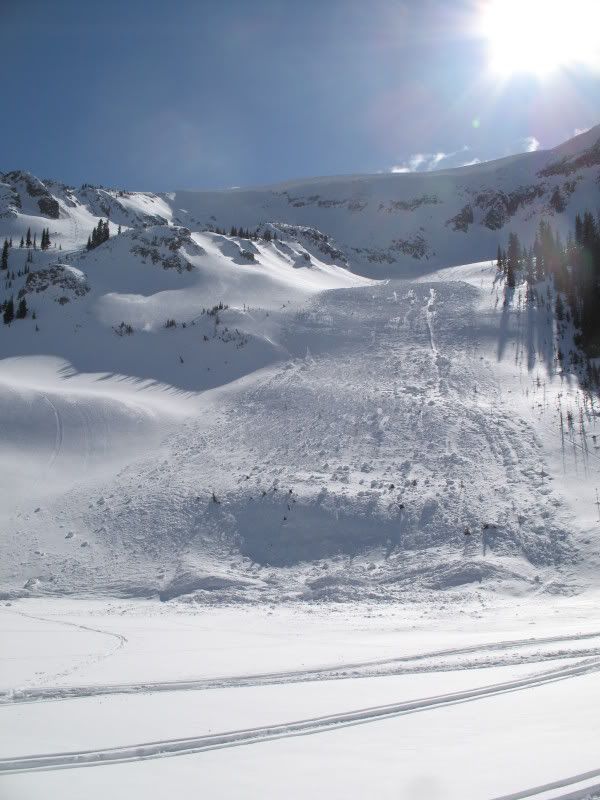 This area of the bowl slides to the ground almost every spring. It faces NE and gets a lot of windloading, not to mention an enormous cornice, which eventually fails and created the slides. It happens with such regularity during the first big warmup of late winter that you could pretty much guess the date that it will happen within a day or two most years.
We've been having a huge warmup here in the mountains in mid May. What little snow remains around my condo is quickly melting away, and the dirty brown snow is hardly inspiring. I don't want to hang it up yet, but the spring of 2009 isn't going down as an epic one, that's for sure. Hopefully there is still time to travel somewhere with better conditions before finally submitting to the bike.
Frank
loves snow more than anything... except his wife.  He ensures his food is digested properly by chewing it 32 times before swallowing.He is a full-time real estate agent serving
Crested Butte and Gunnison
and would be honored to send you his
monthly newsletter.
Latest posts by Frank Konsella (see all)