Purple Peak S-Couloir 4.7.09
(Last Updated On: April 9, 2009)
Conan and I headed out for a quick lap on Purple Peak's S-Couloir on Tuesday. I first met Conan a couple of years ago while drywalling his house. We did a lot of talking on that job, since he used to guide Aconcagua and other peaks, but this was the first time we had a chance to ski together. Conan will be heading to one of the world's 14 8,000meter peaks, Cho Oyu, in a couple of weeks, hopefully getting a chance to ski it. I'm not sure if little old Purple offered too much practice, but it was a fun day. Purple Peak and the S couloir (left) taken the following day from the Daisy pass area:

We took the easy route, climbing the S face to the summit. This tour was the first time I'd been out since the last devastating dust storm. The peaks were not looking good. Owen:

Rare photo of me on top: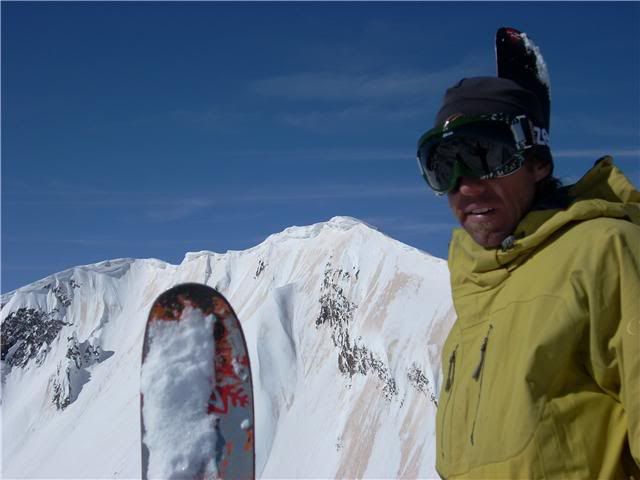 Afley:

We didn't get too many photos, since this route is better skied as a continuous pitch to the bottom. Despite the dust, this north facing couloir was holding some nice powder, although it was slightly variable in some spots. Conan exiting the couloir: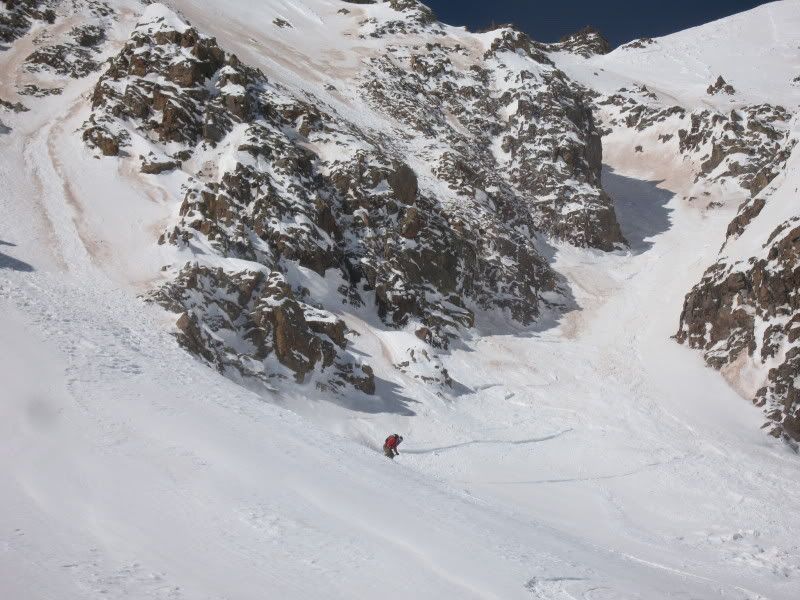 Some of our tracks can be seen here:

We did a quick skin back up to Scarp's ridge and skied down to our snowmobiles. The snow on this S facing terrain was awful- 2″ thick trap crust. My turn here shows the snow in all it's glory: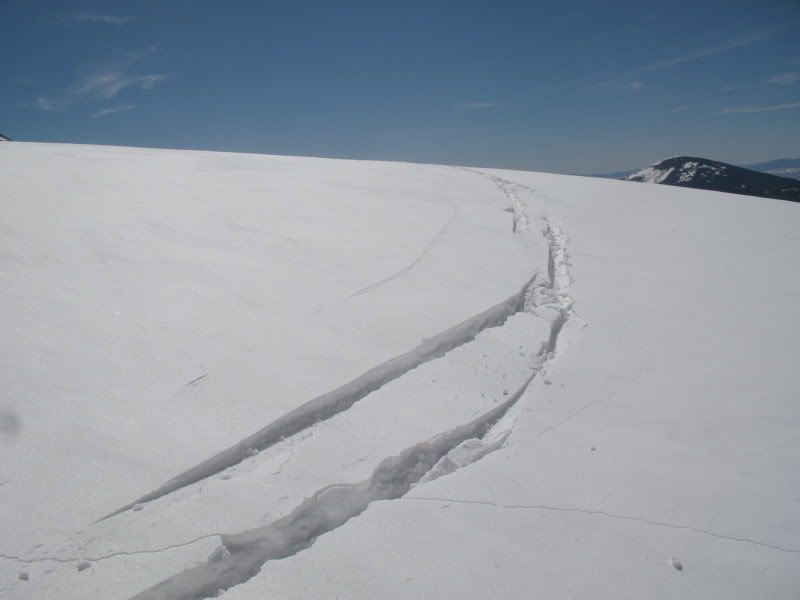 That's about it- a quick little 4 hour mission on a pretty classic line. Bonus shot of my truck showing the dust. I hate dust: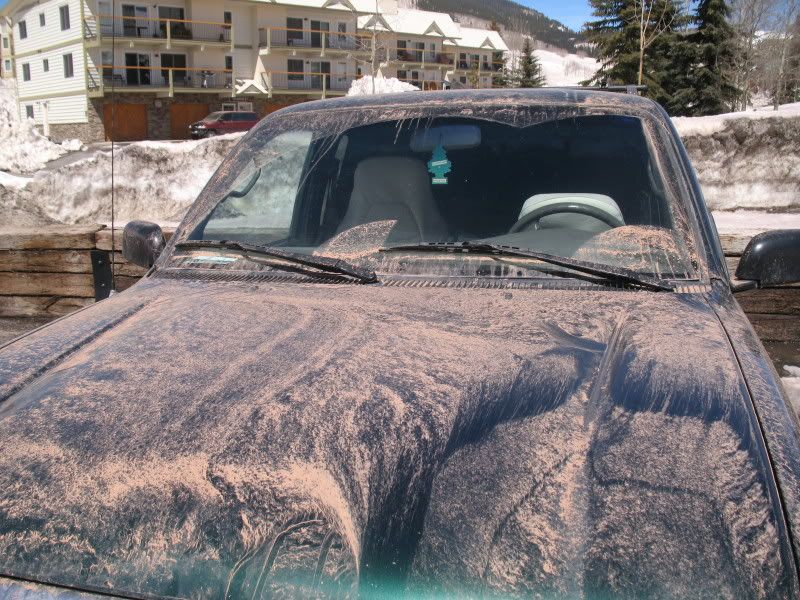 Frank
loves snow more than anything... except his wife.  He ensures his food is digested properly by chewing it 32 times before swallowing.He is a full-time real estate agent serving
Crested Butte and Gunnison
and would be honored to send you his
monthly newsletter.
Latest posts by Frank Konsella (see all)