(Last Updated On: April 23, 2009)
Mt. Owen 13,058′
3.14.09
Eric, Tom, Austin, Rob, Frank
I had been holding off on this TR in the hopes that my friend Rob would be able to get his videos up on youtube, but he had some trouble getting it from his computer to the internet. Photos will have to suffice for what was one of the best days of the year. Mid March was dry and warm in Colorado, which led to some great stable skiing in the backcountry and hard conditions at the ski area. The only worry at that time was that cornices were getting heavy and breaking off, as this one was trying to do on our climb of Owen:

The climb of Owen is steep, but more fun than scary overall. Rob: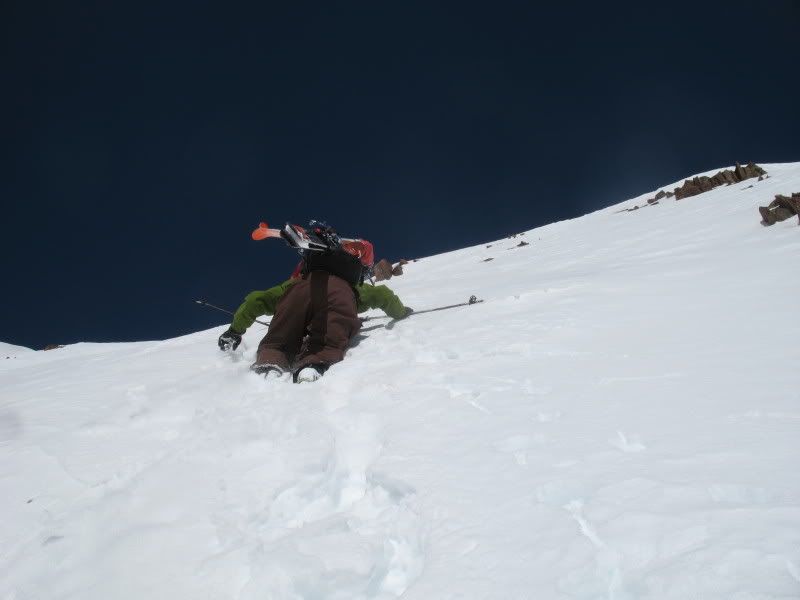 Tom and Eric decided to drop in off of a small knob above the Jenga chute below the summit. These lines are some of Owen's finest. Tom surveying the scene: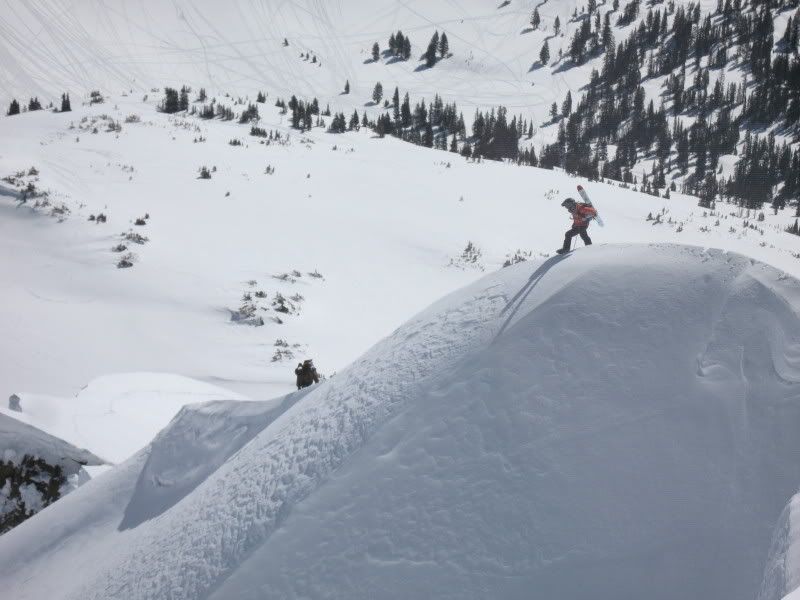 Rob, Austin, and I continued to the top and missed Tom and Eric's runs. Tom took this shot of Eric that also shows Tom's tracks down the face.

I got to the top first and took this shot of Austin and Rob making their way from the false sumit to the real one: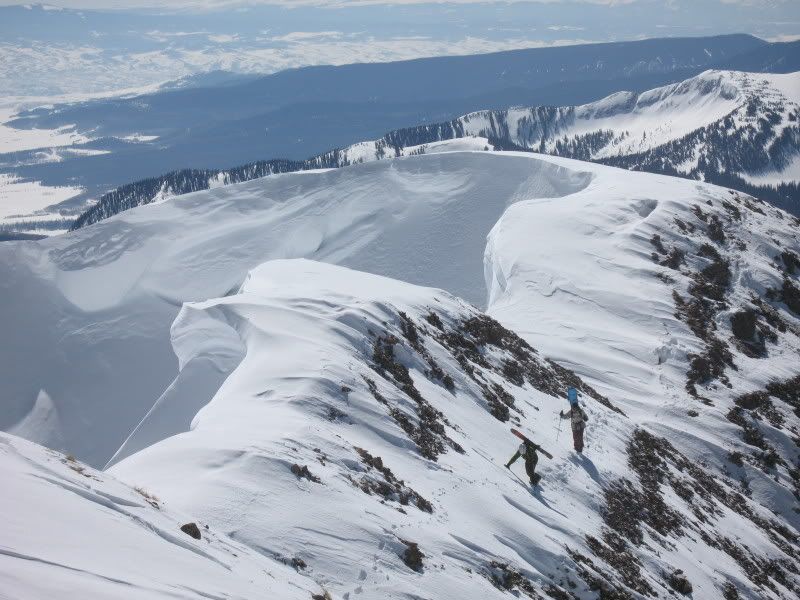 I guided Rob to the one spot on the ridge not guarded by a cornice, where he dropped in and had one of the best runs of the year: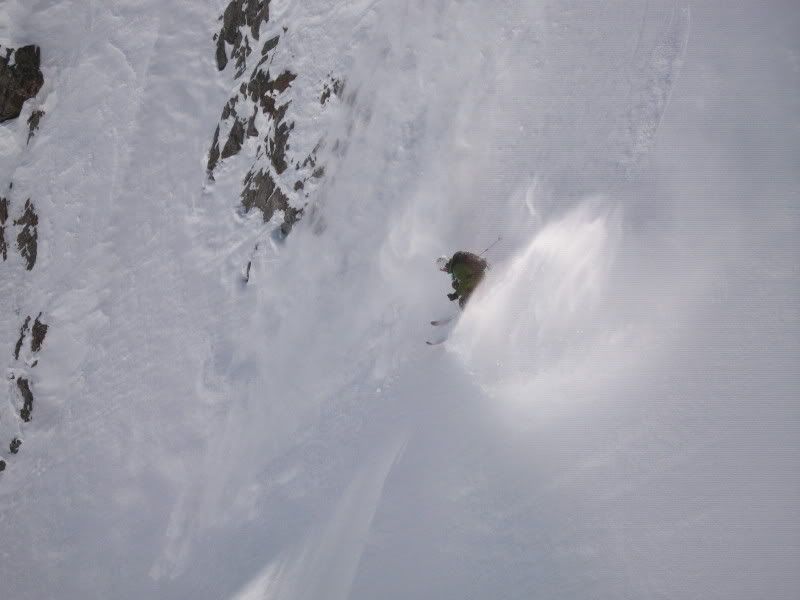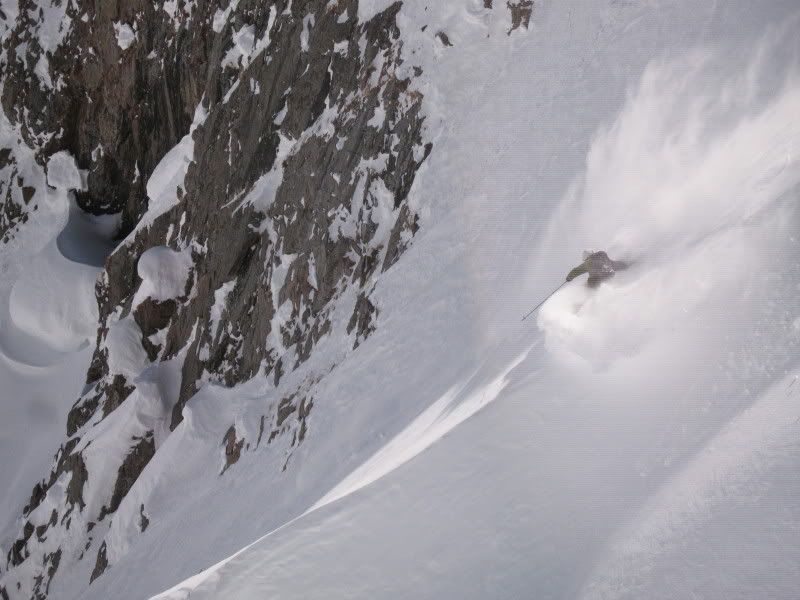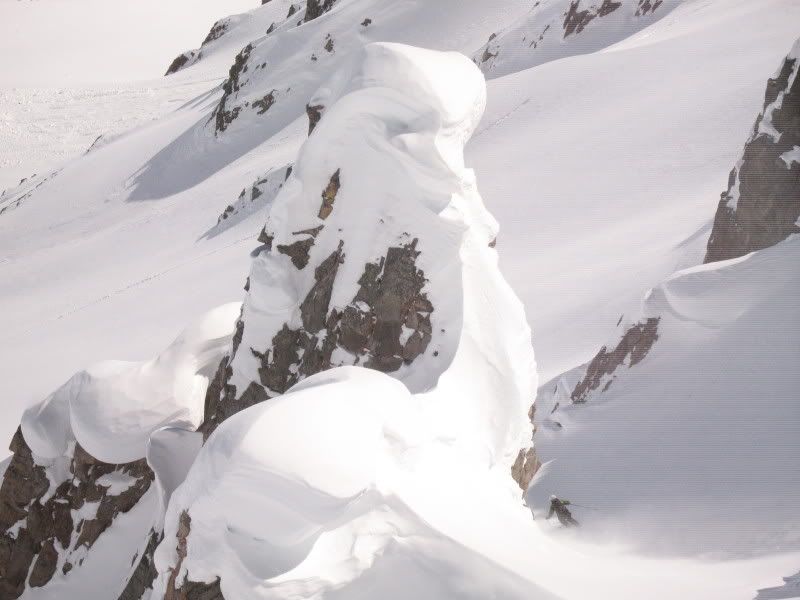 He was cranking turns down in the basin about .6298 seconds later:

I went next and handed my camera to Austin so he could get a couple of photos of me on a super fun spine.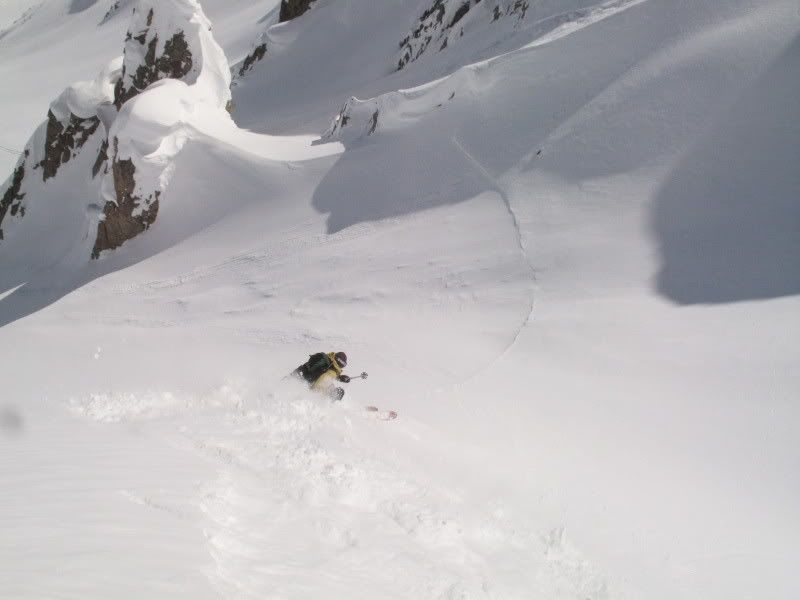 Tom got a photo from below as well. Rob's tracks to the left. Look right of the pinnacle for me.

Austin was next and killed a line just looker's right of mine on his snowboard. Tom's photos:

The skiing was so good that Tom, Rob and myself all decided to do a 2nd lap. It's only a little thirteener, right?

The light had left the face on our second lap, so the photos aren't quite as good, but here is Rob checking out round 2:

…And skiing it in the shade:

Even now, over a month later, those turns on Owen represent one of the highpoints of this ski season. Hopefully there's a couple more out there.
Frank
loves snow more than anything... except his wife.  He ensures his food is digested properly by chewing it 32 times before swallowing.He is a full-time real estate agent serving
Crested Butte and Gunnison
and would be honored to send you his
monthly newsletter.
Latest posts by Frank Konsella (see all)