TR: A morning for Red Lady (1/22/2009)
(Last Updated On: January 22, 2009)
Mt. Emmons is a prominent peak rising from the town of Crested Butte. Locals fondly call it Red Lady and know it as a subject of debate- future home of a molybdenum mine which many oppose. It is also home to some of the more popular backcountry skiing in the area, as it does not require snowmobiles to access. The skin tracks usually begin at the Kebler Pass winter trailhead and rises about 3000 ft to the peak at 12,300′.
Sydney had to work at 11, and I had to work at noon. So, we chose Red Lady because of it's easy access and close proximity to the road. Sydney's friend Jeff was in town visiting, and was also along for the ride. None of us had skied Red Lady before, but the skin track was easy to find since it had been over a week without snow.
The light was nice in the early morning. A front was moving in, but the scattered clouds still allowed for some scatterings of soft colors.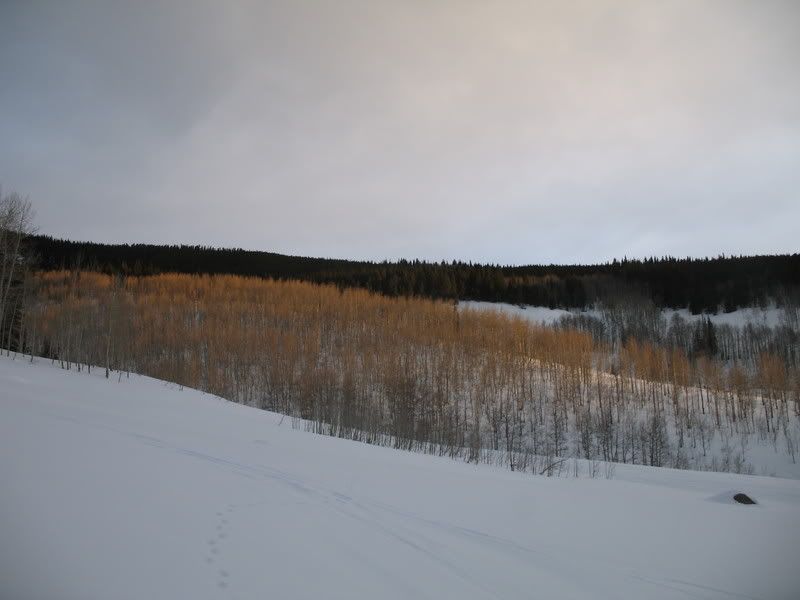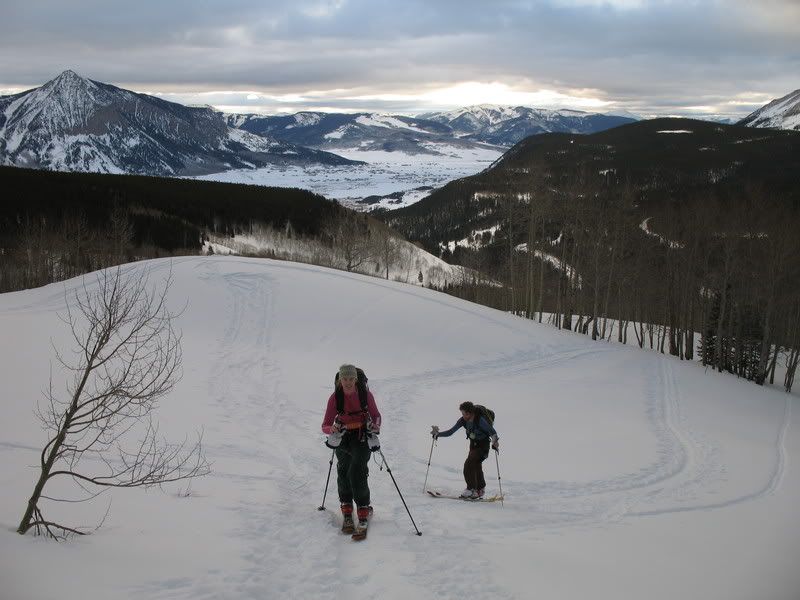 Axtel.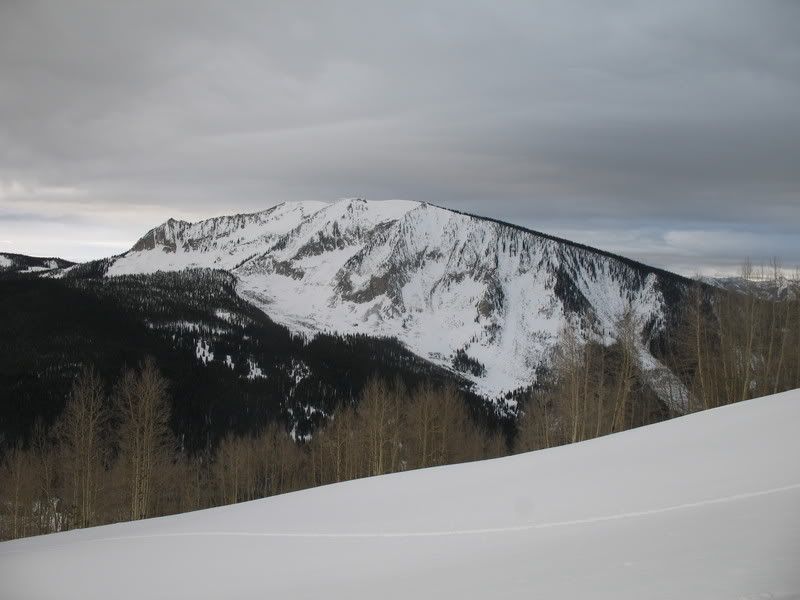 Western State Peak and Teocalli.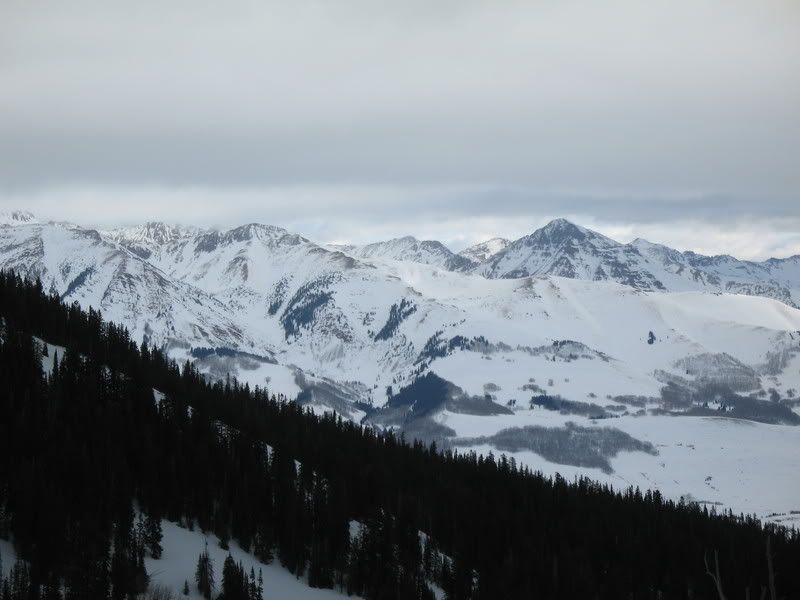 The Castles.

Approaching the summit at the top of Red Lady bowl.

Sydney and Jeff approaching the summit.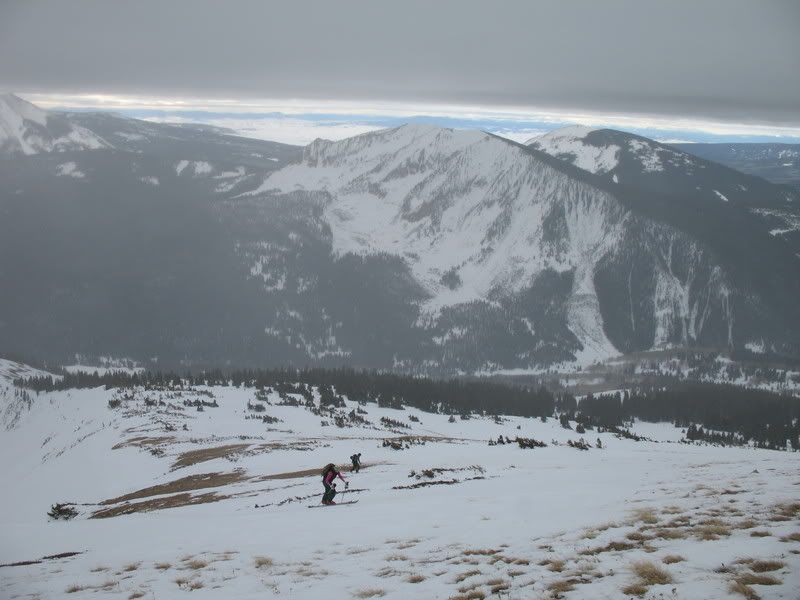 The summit- it took us 2.5 hours to climb 3000′.

Me skiing.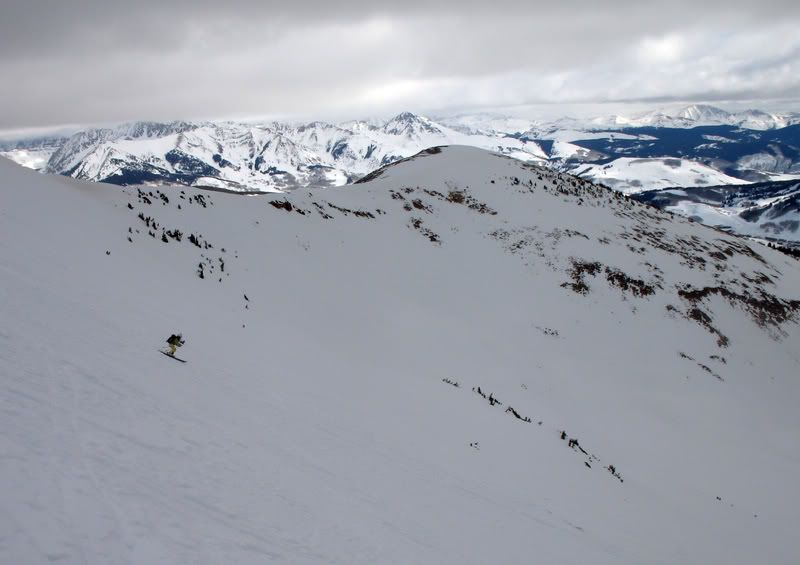 Jeff.

Sydney.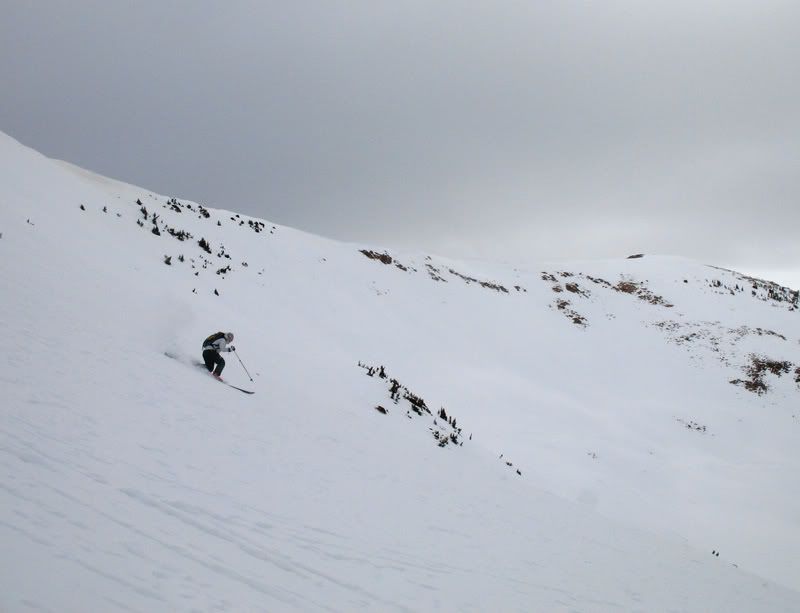 Three hours after leaving the trailhead, we returned.

It was a good way to begin a day 🙂
Aside from skiing, biking, and all outdoorsy things,
Brittany Walker Konsella
also loves smiles and chocolate 🙂 Even though she excels at higher level math and chemistry, she still confuses left from right. Find out more about
Brittany
!
Latest posts by Brittany Walker Konsella (see all)