Schuykill Mountain, N-NW Face 4.22.09
(Last Updated On: December 17, 2013)
Schuykill Mountain 12,146′
Tom, Frank, Rob, Sydney
AKA SourPuss
Every time I go up towards Daisy Pass, this nasty face off the summit of Schuykill draws my attention. On Wednesday, a single set of tracks weaved their way through the two rockbands near the summit. Tom and I immediately decided we should follow them and check this one off the list, while Rob and Sydney chose another nice line just below the summit.
Even with the set of tracks to follow, this line was one of the more intimidating I've been on in a while. The rocky areas were awkward and it would be a bad place to fall. Of course, that's what made it fun 🙂
Tom at the first rock band: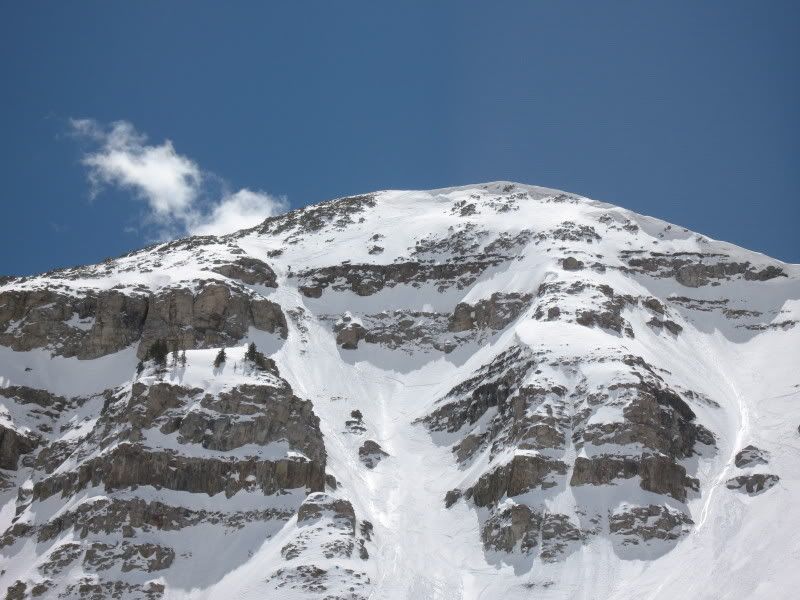 Then the second: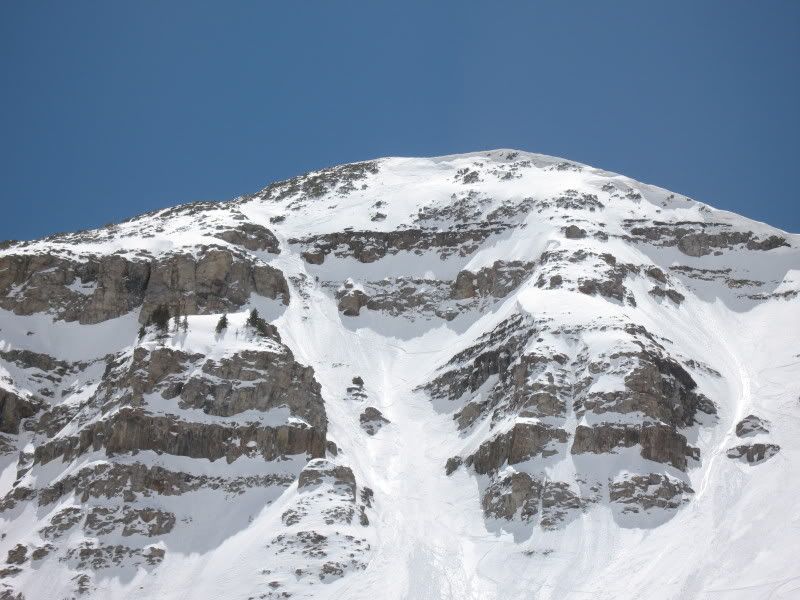 The lower part of the couloir was still holding some nice powder, so long as you stayed on the skier's left, as Tom is doing halfway down the couloir in this photo:

We went back up for a another run on the S-Tube while clouds and even a brief snow shower moved in. I took another quick photo of the face we had just skied during a break in the clouds:

The lines around the S-tube were fun, just not as powdery as we had hoped they would be, not to mention the light went pretty flat as well. Tom:

You can see our snowmobiles below Tom in this photo, gotta love the access they provide: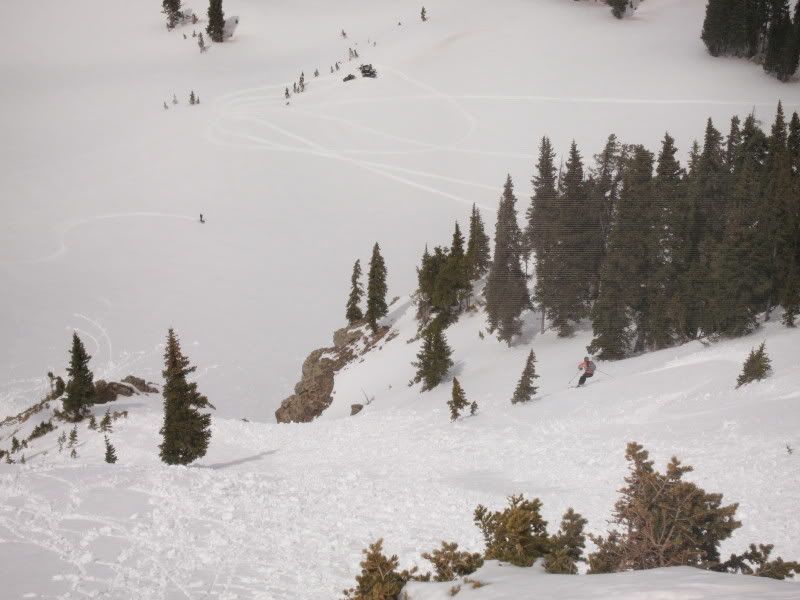 Sadly, I didn't get any great shots of Rob or Sydney, but they ripped their lines just like they always do. Parting shot of our skintrack, since I love a well-made skintrack:

Frank
loves snow more than anything... except his wife.  He ensures his food is digested properly by chewing it 32 times before swallowing.He is a full-time real estate agent serving
Crested Butte and Gunnison
and would be honored to send you his
monthly newsletter.
Latest posts by Frank Konsella (see all)