Deep and Light in Crested Butte West 2.12.09
(Last Updated On: February 14, 2009)
After skiing the resort, which had about a foot over a couple of days in the early part of the week, it was time to head to the deeper waters 8 miles to the west. Sure enough, conditions were at least 2 feet deep and even though it was a weekday, our group of 6 was joined by another large group of 6. Alex was there to get some photos, while Brittany and I were joined by Rob, Zach, and one of the magnificent tele-twins Seton.
When things are this white and plastered, almost everything looks somehow different and beautiful to me, so I take pictures of things like trees.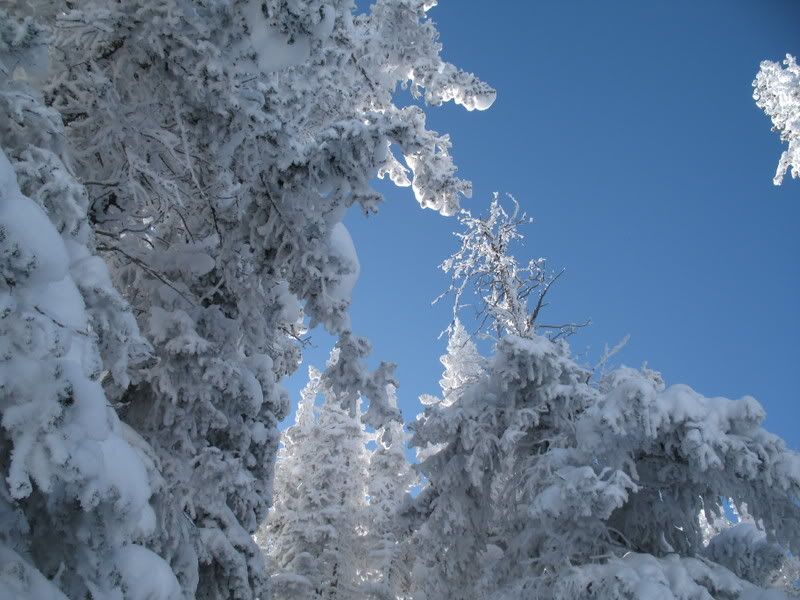 Brittany's camera batteries died once again, so we took turns with the camera, although she ended up taking most of the photos. Seton:

Frank:

I haven't seen Alex's shots yet, but hopefully he can publish some of them. I'm guessing his shot here looks pretty good: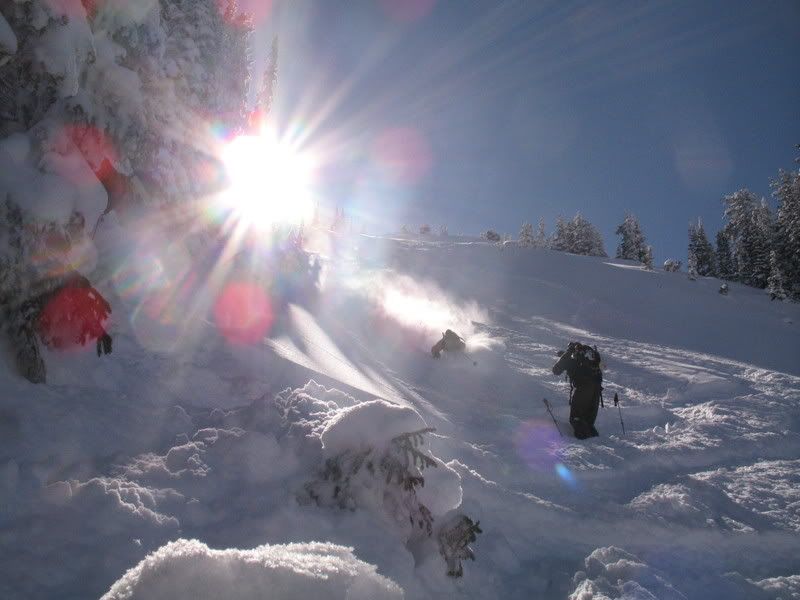 Rob had a rough day. He broke his Dukes when we got to the end of the snowmobile ride, and was going to call it a day. Instead, he floored it down to town and got some demos- a super sweet pair of BD megarides with Fritchis. I think he enjoyed the setup: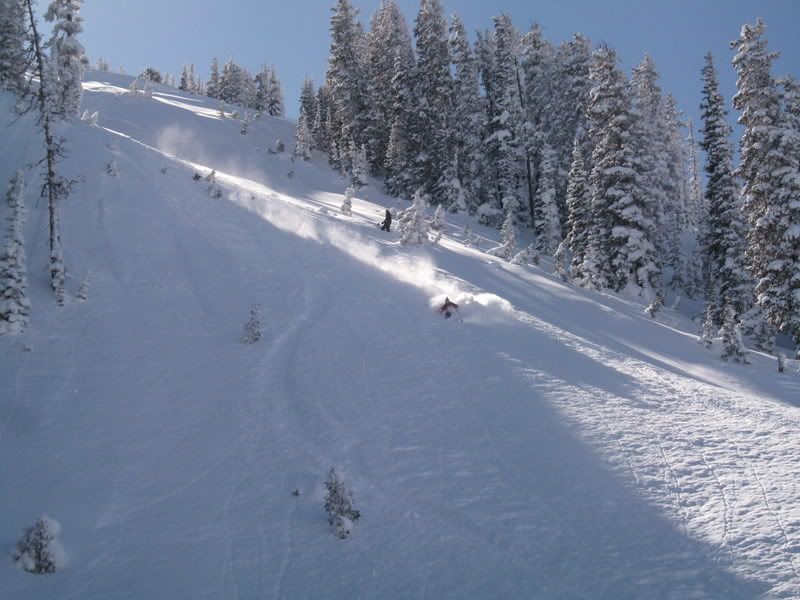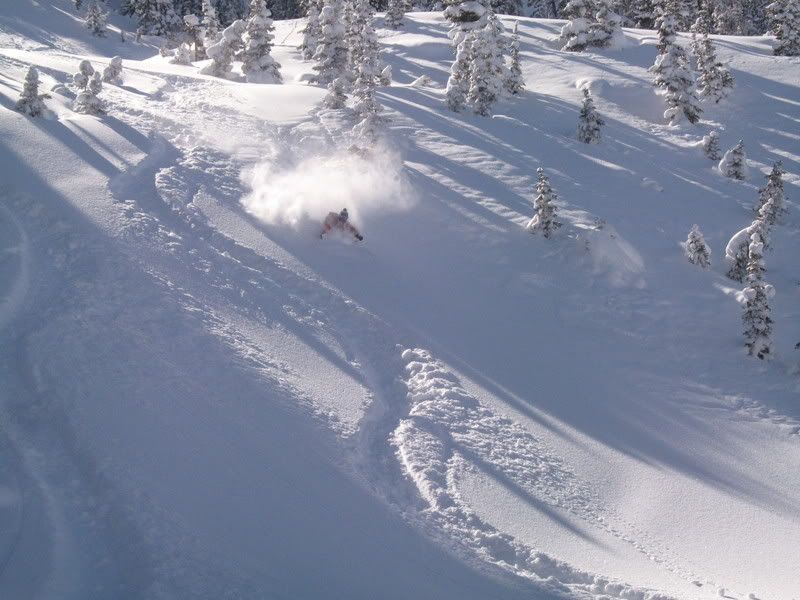 Some more of Frank: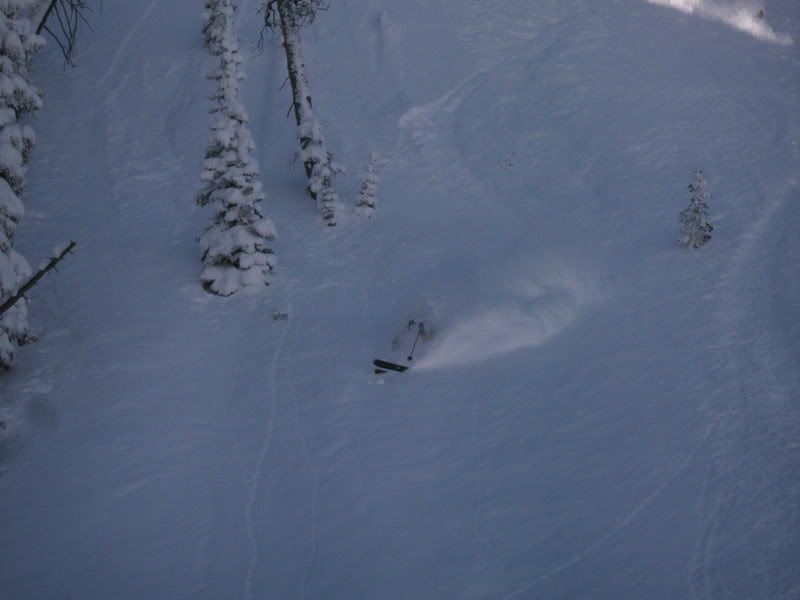 Meanwhile, Zach had done a lap with the other group and joined us for his 2nd lap: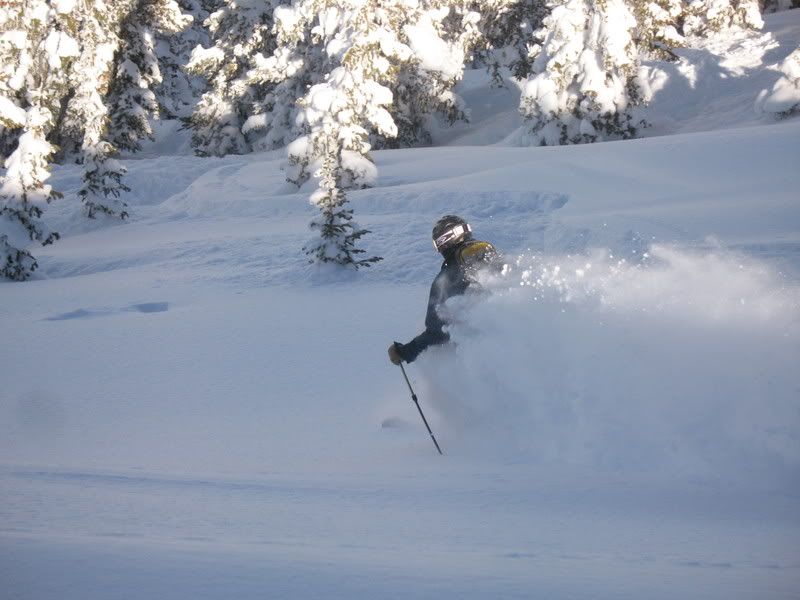 Brittany ripping it up on her Katanas: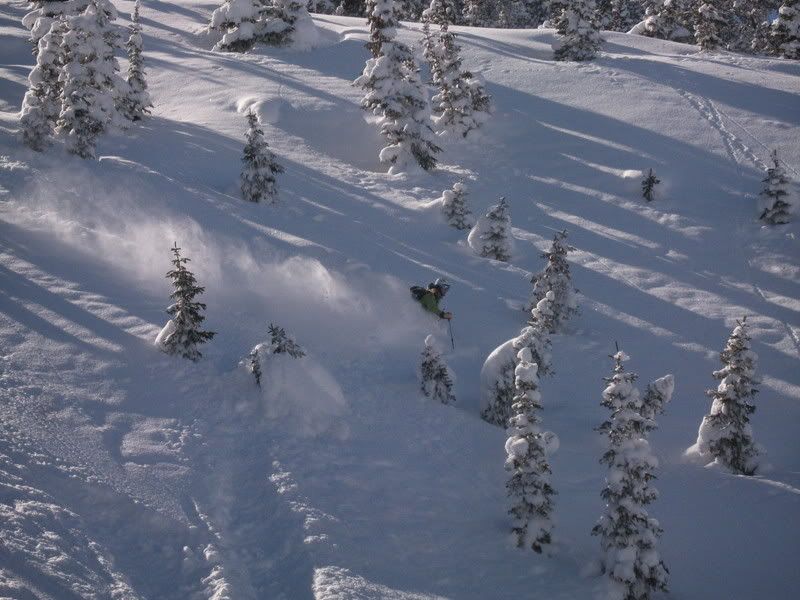 Guess the skier 🙂

Frank
loves snow more than anything... except his wife.  He ensures his food is digested properly by chewing it 32 times before swallowing.He is a full-time real estate agent serving
Crested Butte and Gunnison
and would be honored to send you his
monthly newsletter.
Latest posts by Frank Konsella (see all)