Western State Peak 1.19.09
(Last Updated On: January 20, 2009)
Western State Peak 12,779′
Brittany and Frank
Our friends Pete and Jasper did this tour a couple of days before us, and it sounded fun so we decided to follow their tracks and check out an area that doesn't get visited much. Western State (WS) peak is directly across the East River valley from the ski area, but it's very much overshadowed by higher peaks such as Whiterock.
We skied down from the Snodgrass trailhead and began following the skintrack towards our goal, which was directly ahead.

The ridge was a long gentle one that led us deeper and deeper into the Maroon Bells- Snowmass wilderness.

Near the top, there was a tiny bit of scrambling, but overall it was an easy climb.

At the top, someone had placed a Frappucino bottle as a makeshift register, where Teresa Gergen signed in that WS Peak finished off her list of climbing CO's highest 800 peaks. Either very impressive or very obsessive 😉

We had some great views from the top. Uncompahgre is a 2 hour drive away (maybe 80 miles or so as the bird flies), and yet it was easily visible from the summit (black block-topped peak right of Whetstone mountain).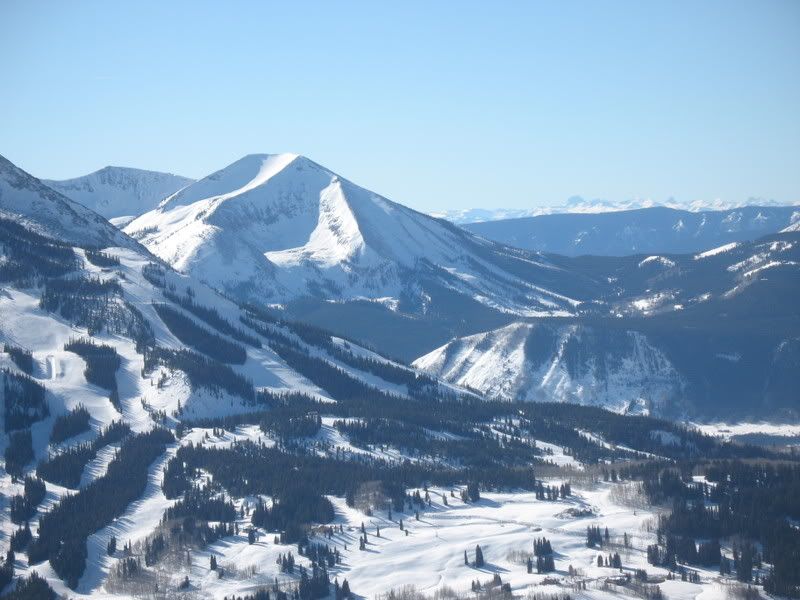 Castle and some fun looking terrain off of an unnamed peak: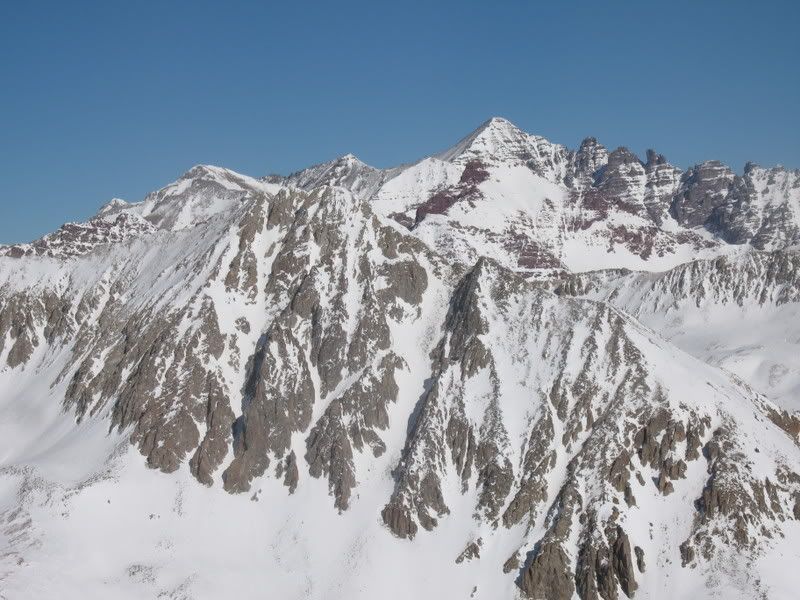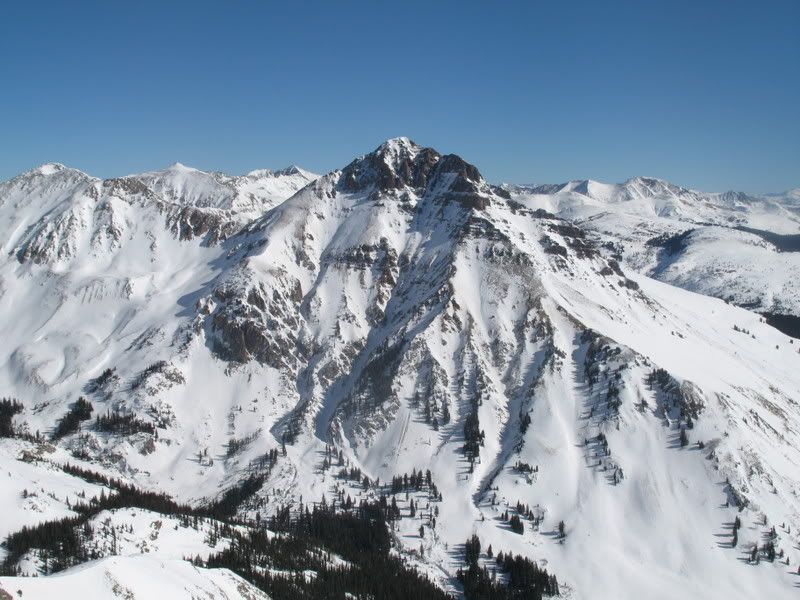 White mountain looks to have a really fun line through this hanging snowfield:

After taking in the views, we decided it was time to get going so we could catch the East River chair at the resort. It was a little thin up top, but still fun. Brittany:

Brittany's camera batteries were dying, so we traded cameras, but got a few less shots. Frank near the top:

The next section was really fun, carveable recycled powder. Frank: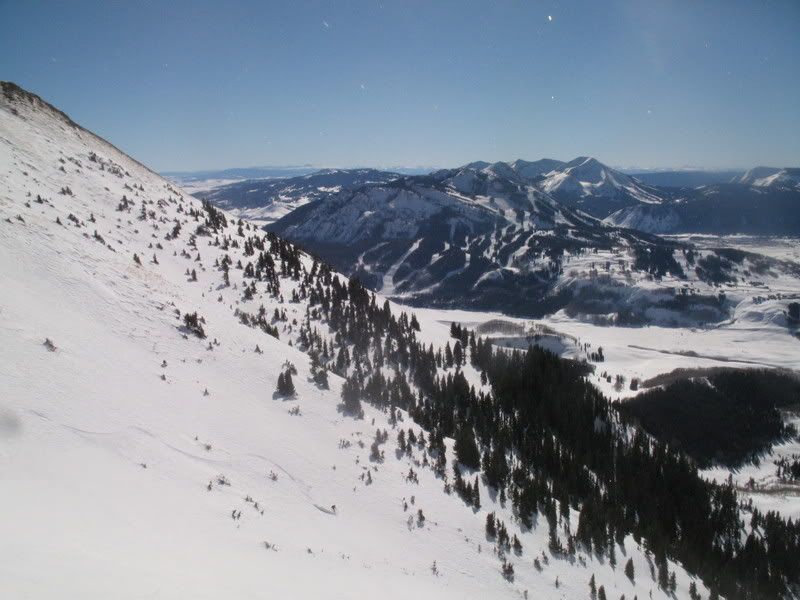 Brittany:

As we got lower, the snow turned to corn- in January! Brittany: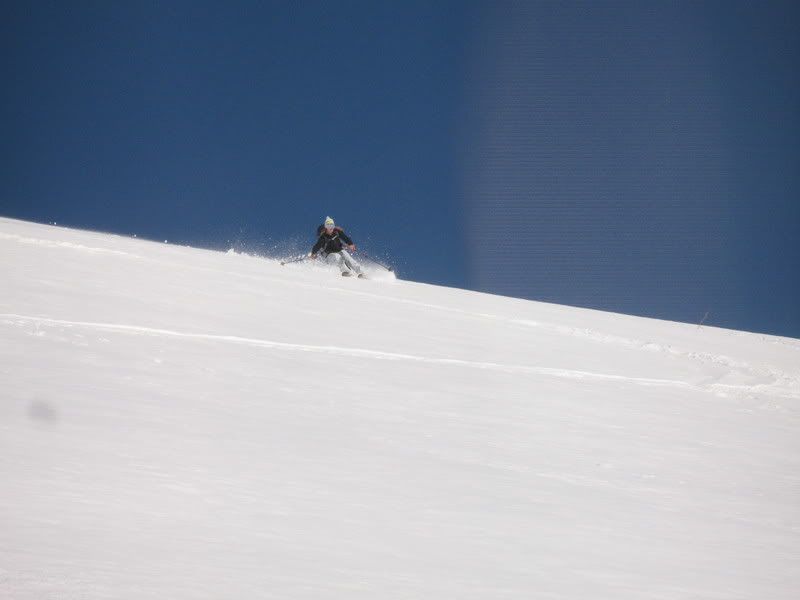 Here's a photo of the lower half of the run, and our tracks: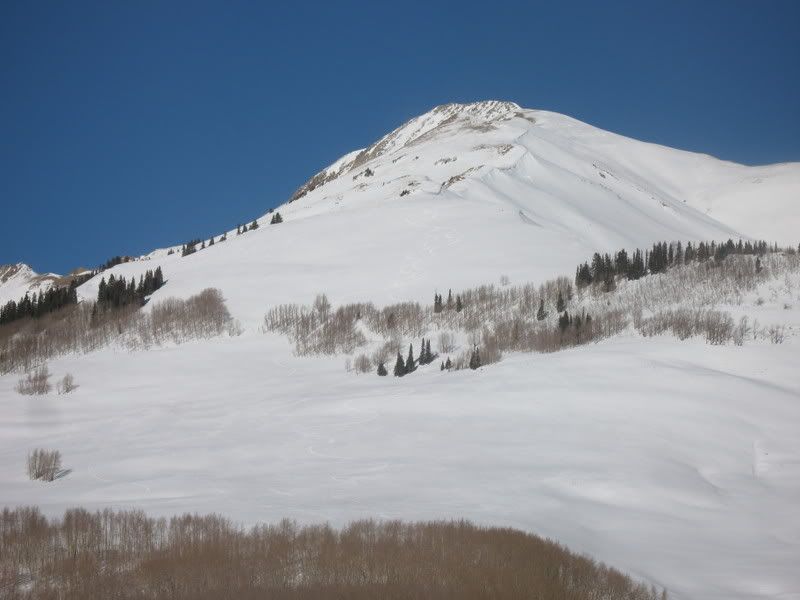 Gothic from the East River valley (little did we know that we would ski it the following day):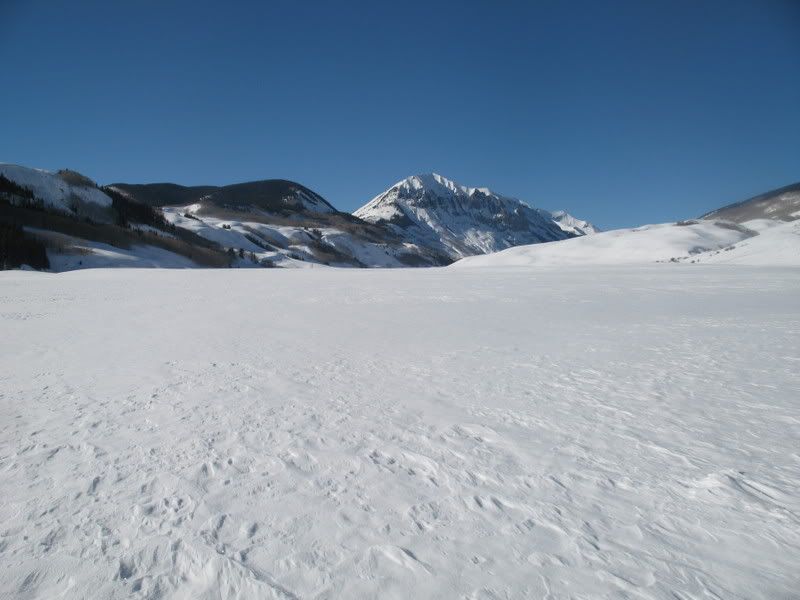 We got on the East River chair and then the Paradise chair, where I took this photo (WS Peak under the red dot)

OUr day finally started to come to an end after yet another chair, Painter Boy. We stopped there and enjoyed a well-earned PBR at Camp 4 coffee before skiing back down to the trailhead.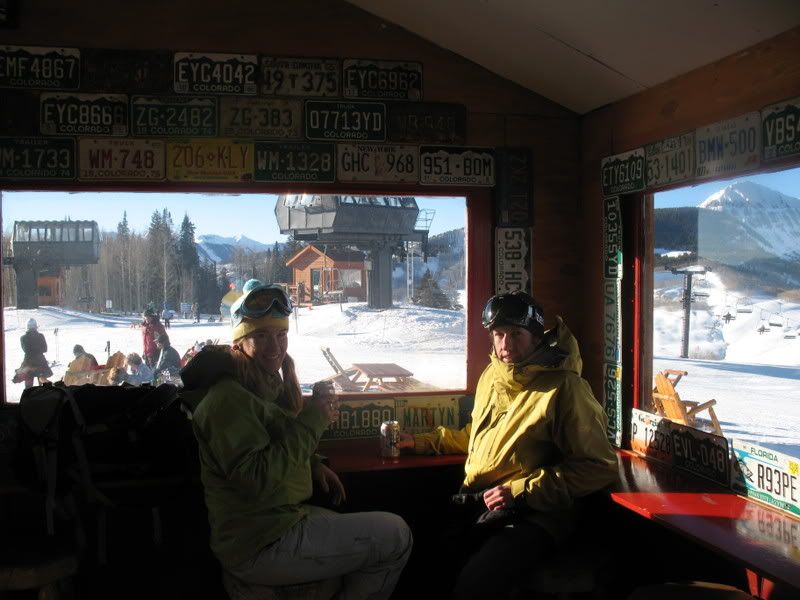 We skied Gothic the following day and I took a photo of our route from there. The green dots represent a short skin back to the ridge we needed to get to.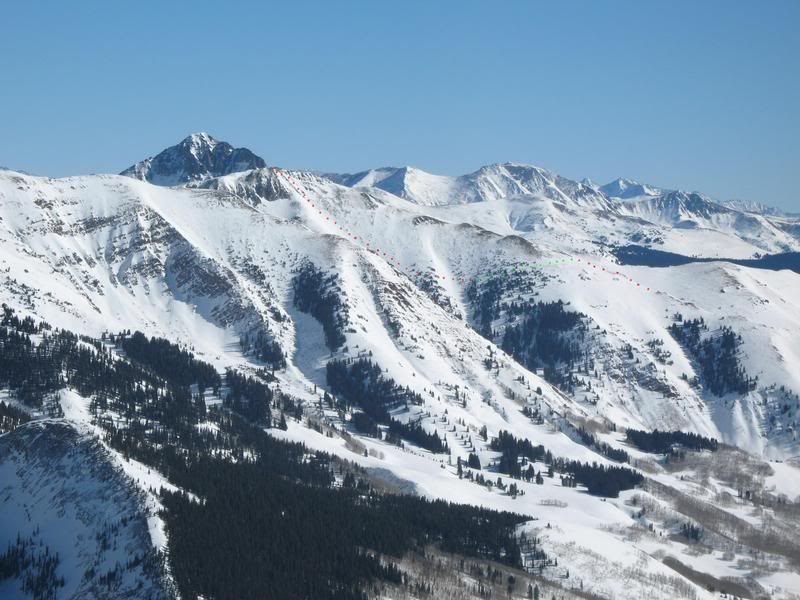 All in all, a great day! Thanks for the tracks, Pete and Jasper!!!
Frank
loves snow more than anything... except his wife.  He ensures his food is digested properly by chewing it 32 times before swallowing.He is a full-time real estate agent serving
Crested Butte and Gunnison
and would be honored to send you his
monthly newsletter.
Latest posts by Frank Konsella (see all)