TR: Mineral Point (1/17/2009)
(Last Updated On: January 19, 2009)
This past week has brought us a high pressure system. With sunny skies and warm temperatures, our snowpack has morphed in a matter of just a few weeks from high danger to moderate/low danger. We are now experiencing the kind of stability often present in March. We figured it was time to take advantage of this before the next snowstorm comes. So, we looked up high this weekend. Our first stop- Mineral Point.
Who: Pete, Josh, Frank, Brittany
Where: Mineral Point, south side
When: 1/17/2009
Last weekend, we got this view of Mineral Point from Purple Palace.

From that, the seed was planted. Mineral Point was put on the list of things to do this year. Now, it was time to go do it!
We took our snowmobiles up the Slate River valley until we could go no further.
Our goal: Mineral Point. The south side is on the lookers left of the peak.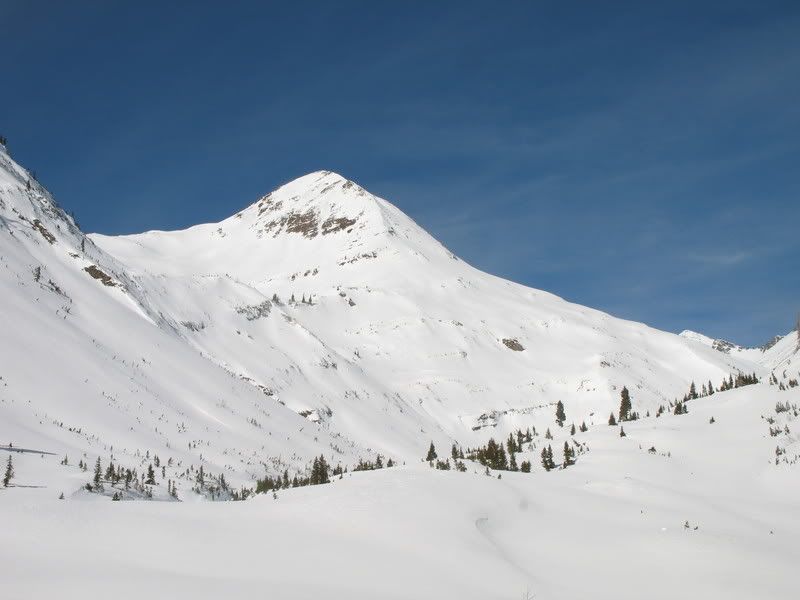 Still a bit leery of the snowpack, we opted not to climb the face. Instead, we went behind cascade and over Angel Pass. While a less direct approach, the route was much safer. Skinning: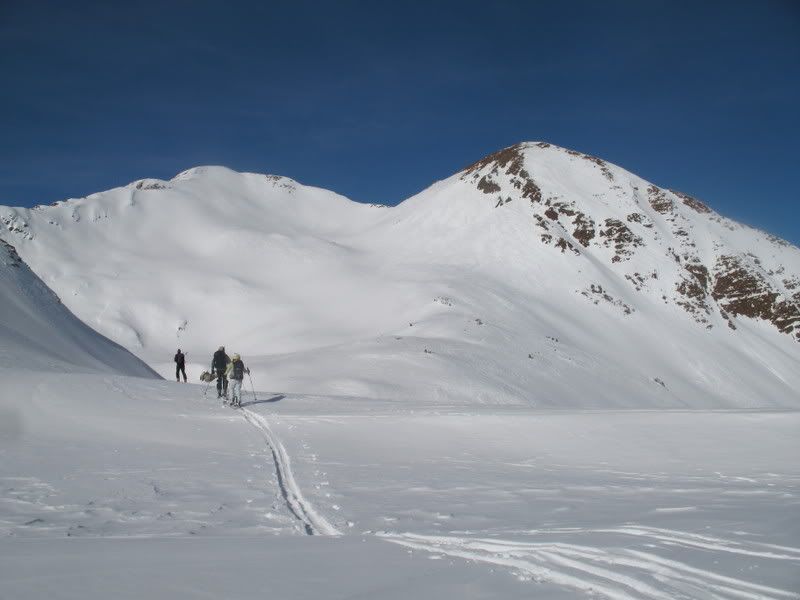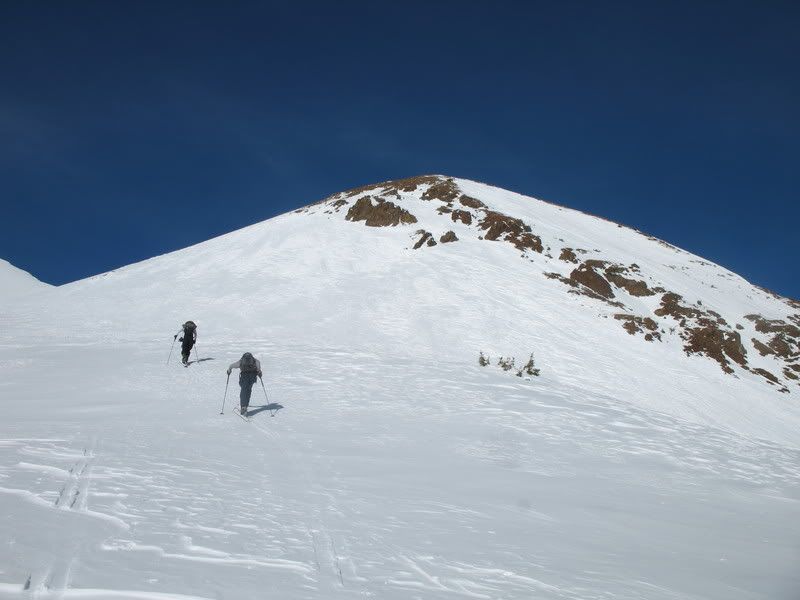 While skinning, we eyed other lines.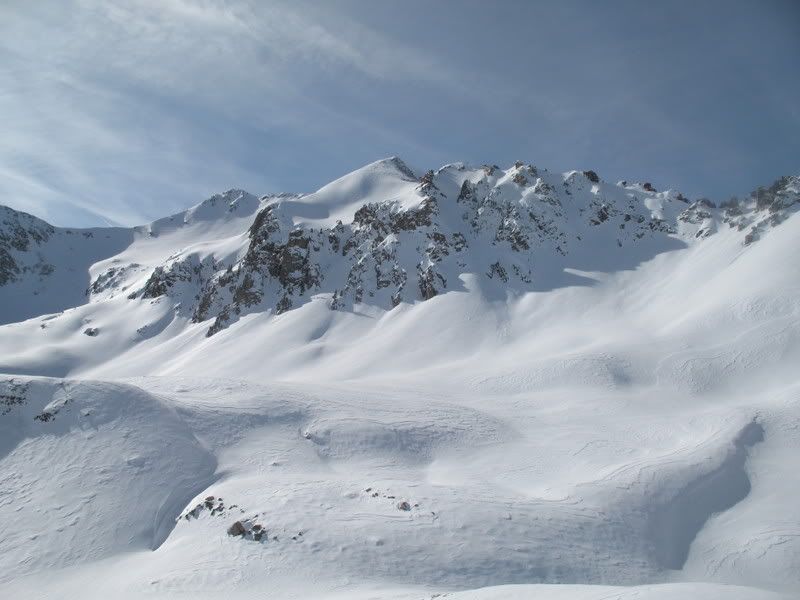 We saw 3 folks getting after it, climbing Richmond.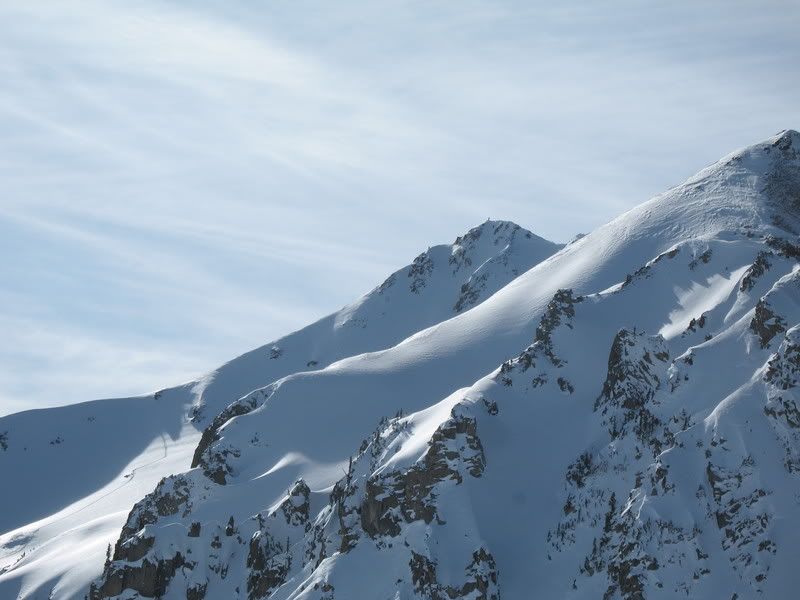 Getting closer to the summit.

Frank, Pete, and Josh on the summit.

The day was wonderfully clear, allowing fantastic views from the summit.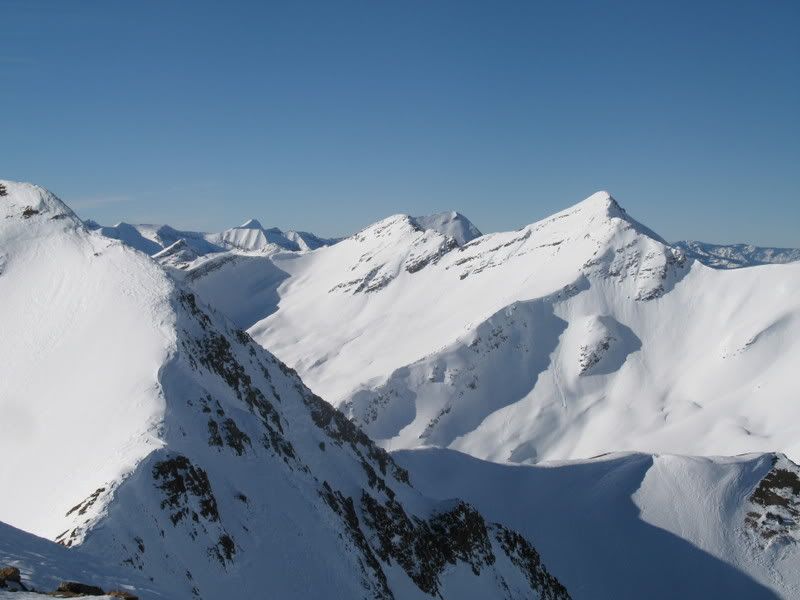 South Maroon and Pyramid.

The resort in the distance.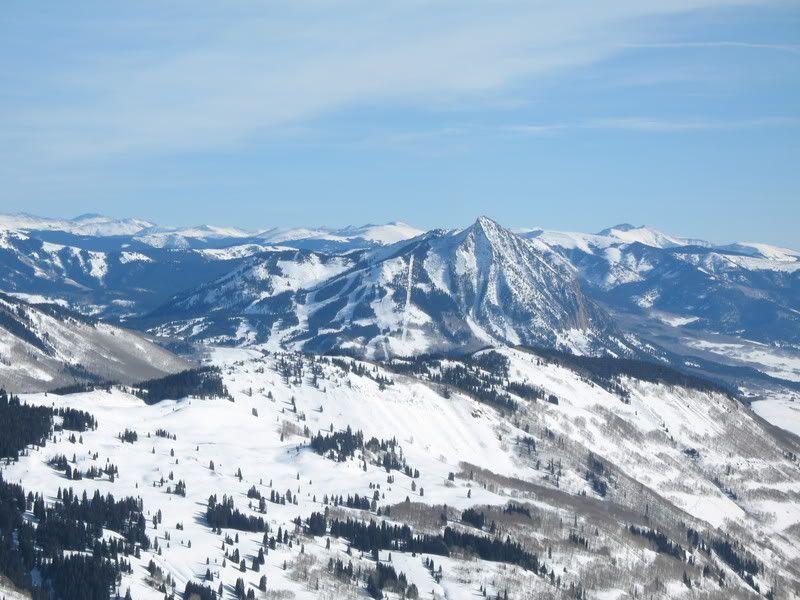 Purple Mountain.

Looking toward Mt. Owen.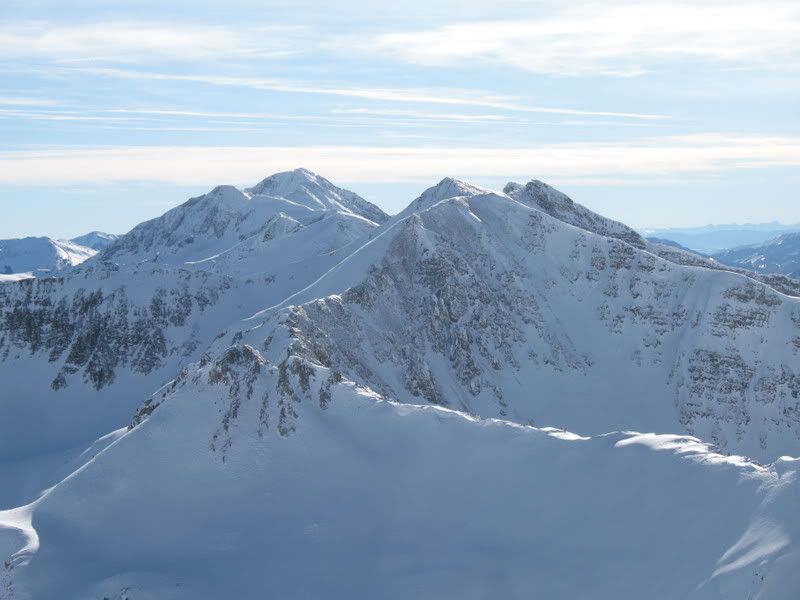 Time for the skiing. Pete led the way.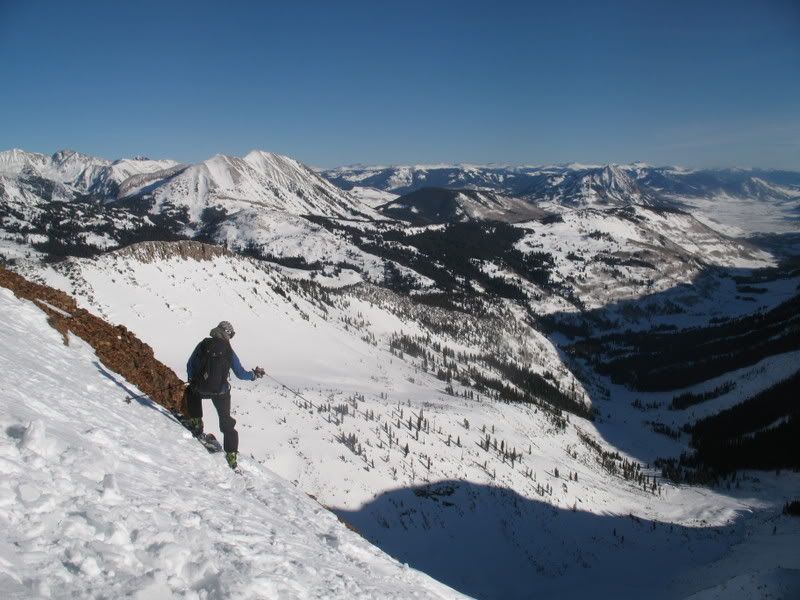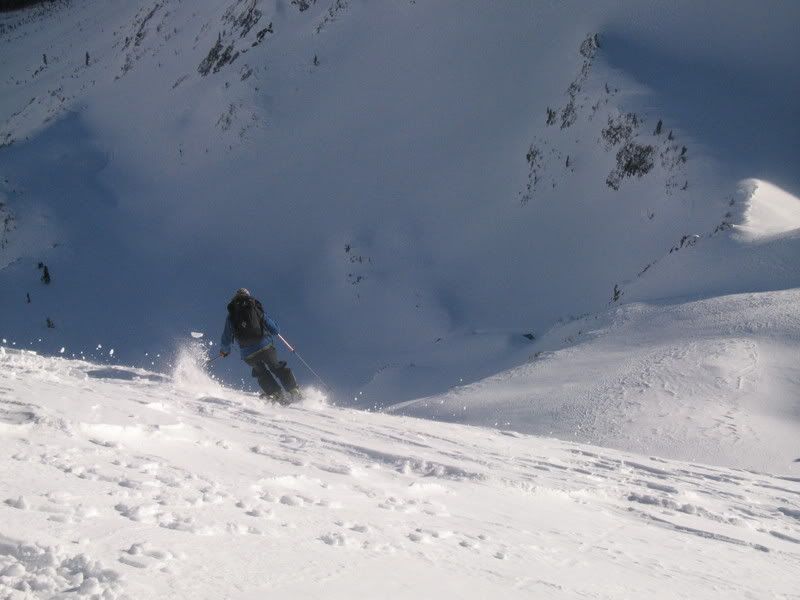 And kept it strong all the way down.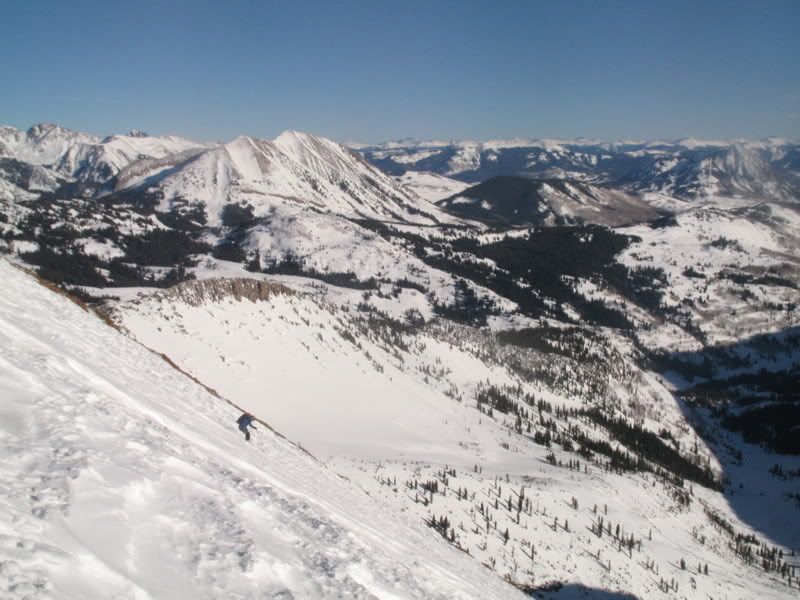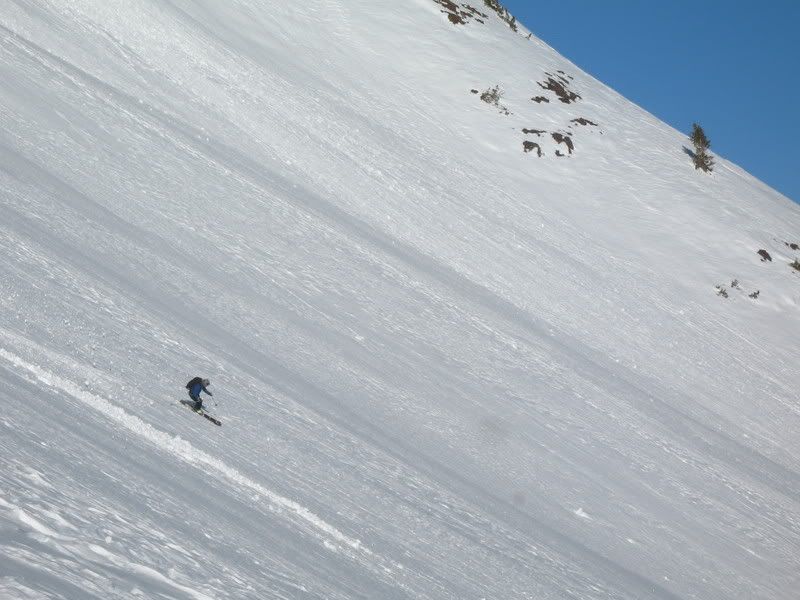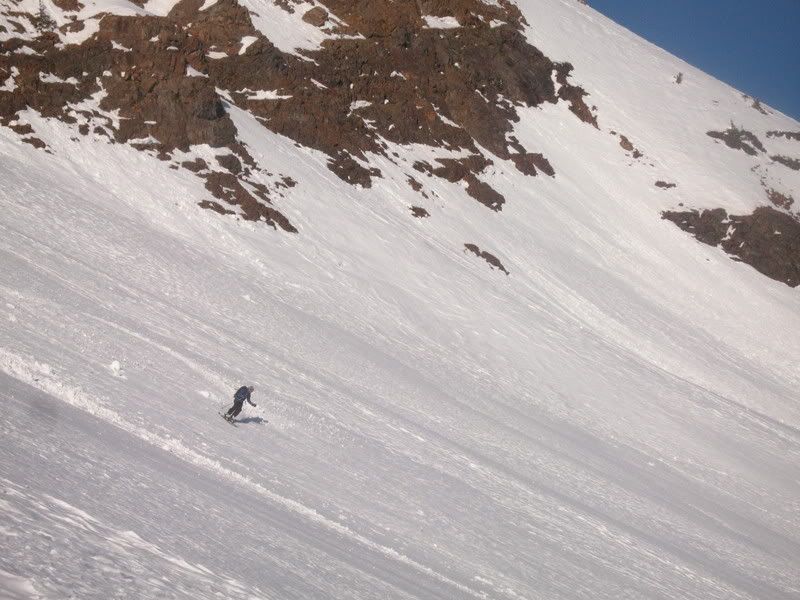 Josh.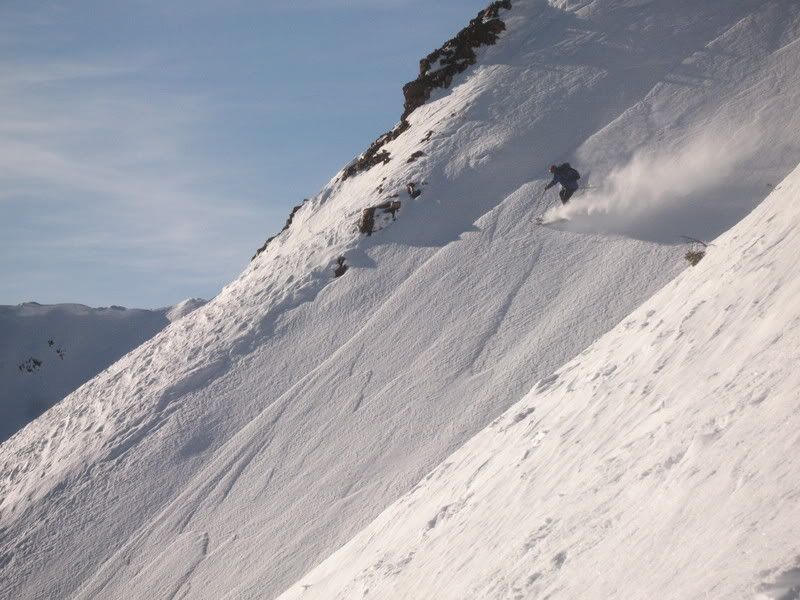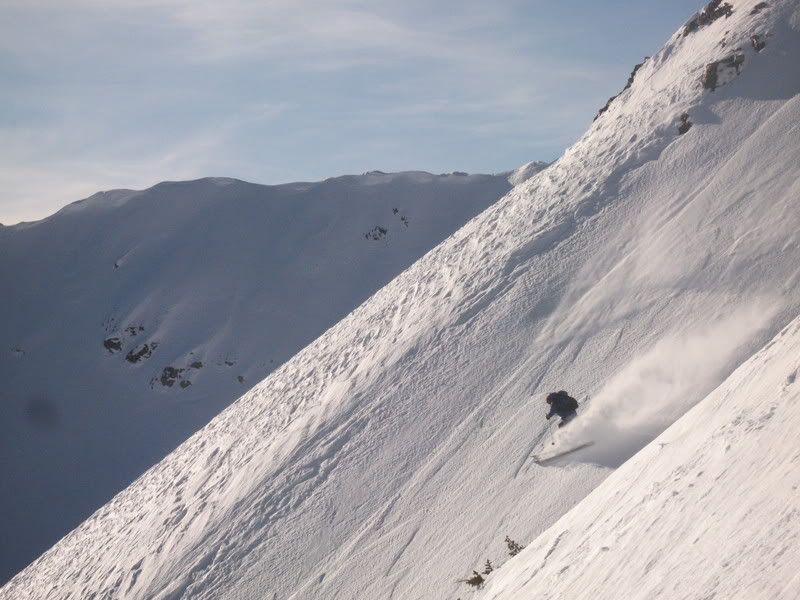 Frank.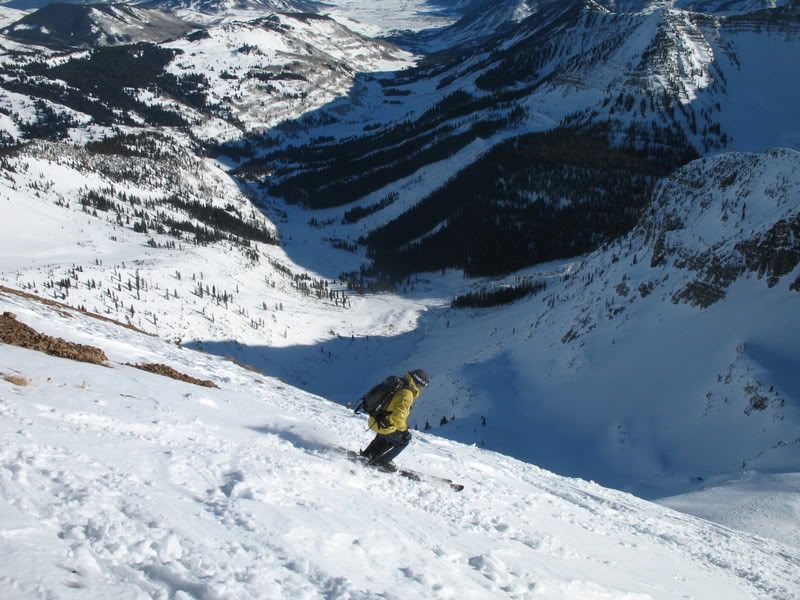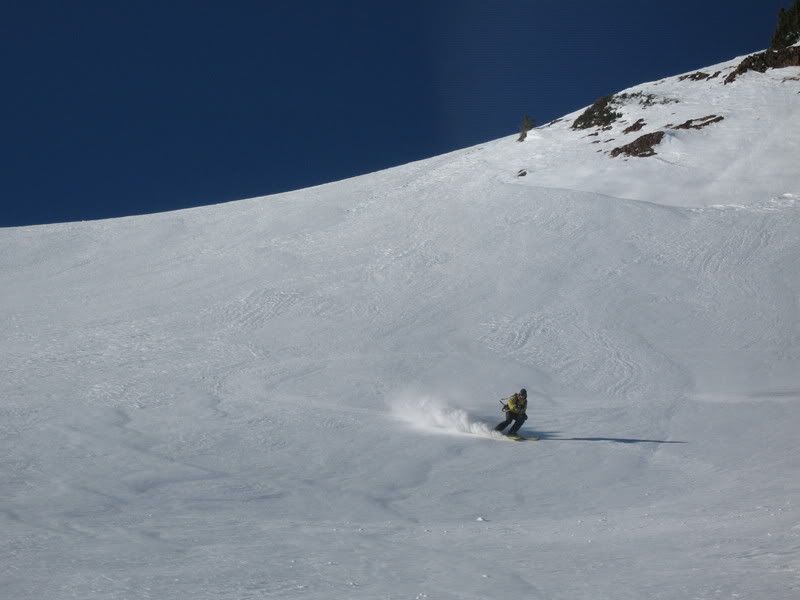 Me, showing the interesting conditions up near the top. Notice all the snow chunks I kicked down as I skied!

Then it got a bit better.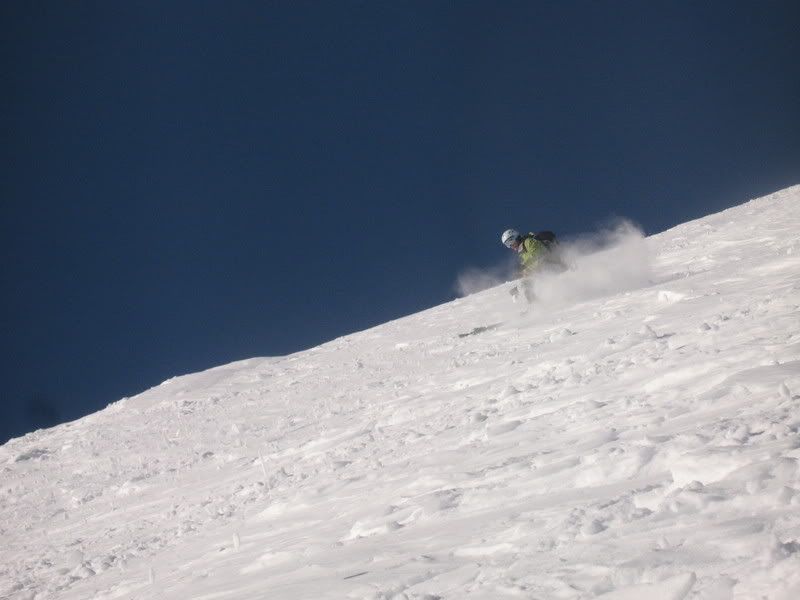 And better 🙂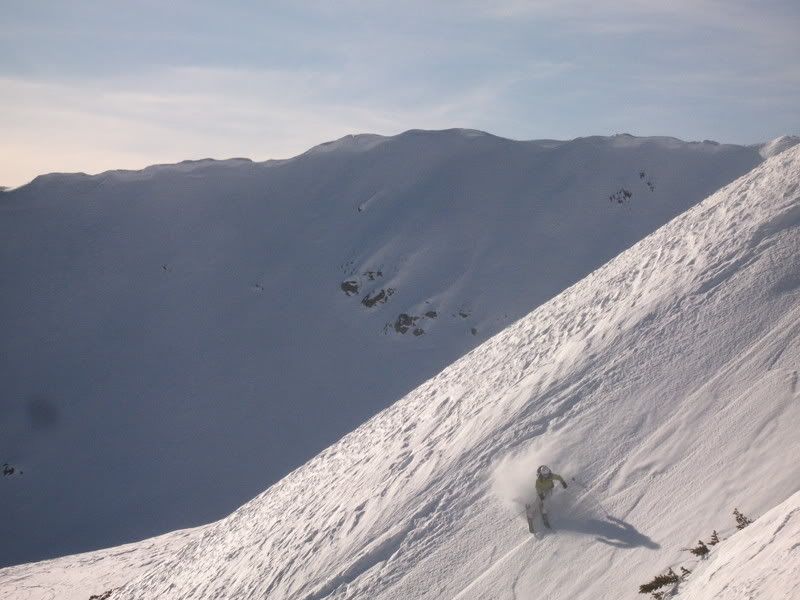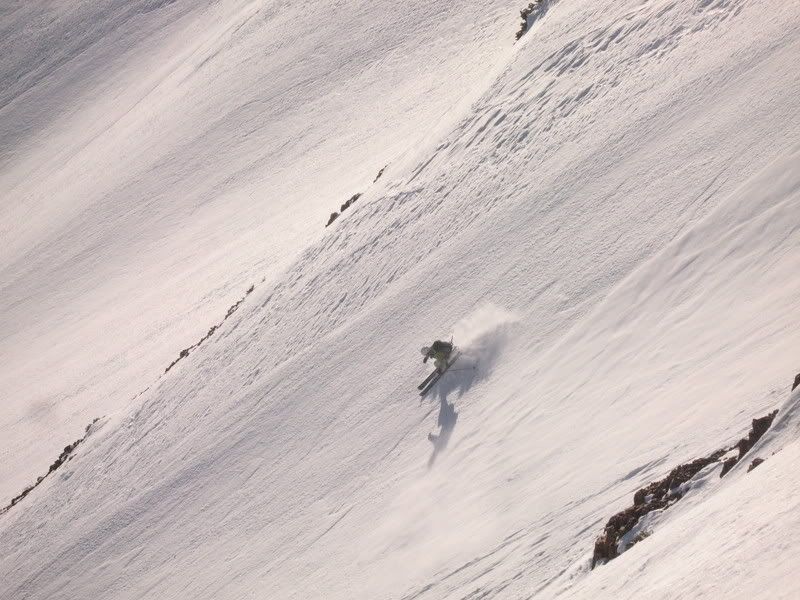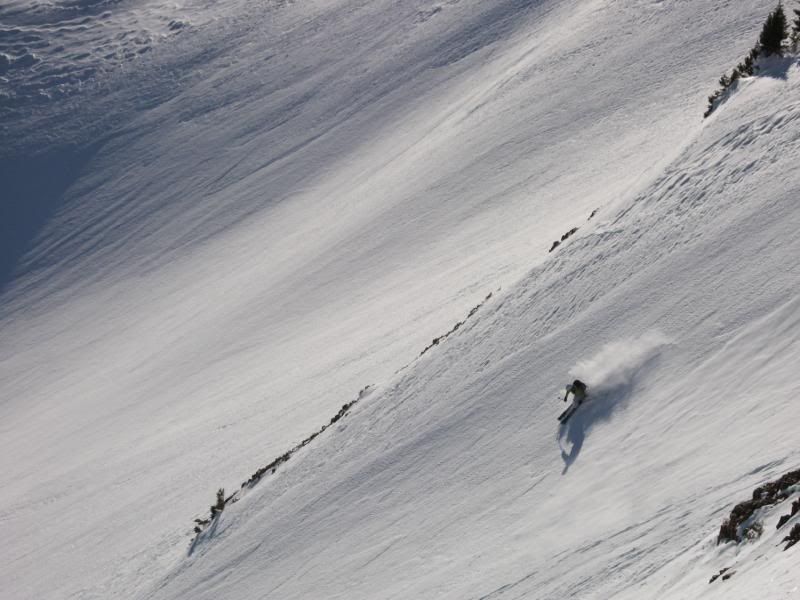 Once off the main face of the peak, we still had a ways to go. Fun skiing all the way down!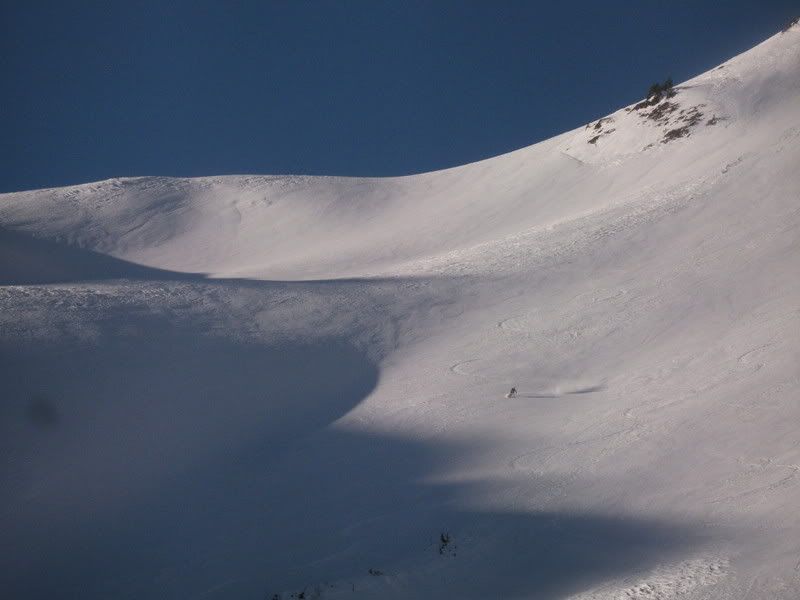 Another fun face, off of Cascade.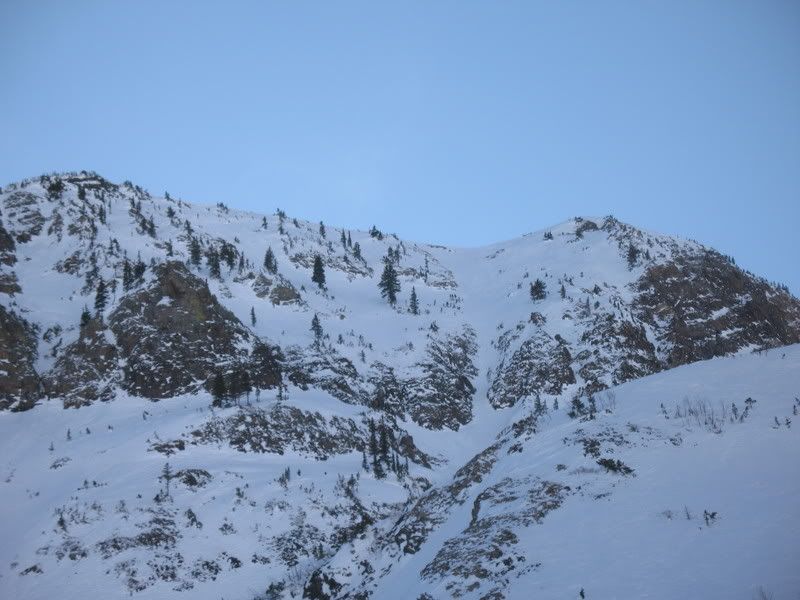 As the sun set slowly, we bid our farewell to Mineral Point. Thanks for giving us a great day out!

Aside from skiing, biking, and all outdoorsy things,
Brittany Walker Konsella
also loves smiles and chocolate 🙂 Even though she excels at higher level math and chemistry, she still confuses left from right. Find out more about
Brittany
!
Latest posts by Brittany Walker Konsella (see all)