(Last Updated On: November 5, 2009)
Apologies in advance for the lack of action shots…
I wasn't in the mood to drive anywhere or put too much effort into anything given the weather forecast for temps which weren't supposed to reach freezing. Brittany and I drove out the recently opened Gothic road to see what things looked like. In the evening light, one of my favorite routes anywhere, which we call "White Widow" looked melted out. As it turns out, it was still in except for a little bit at the top. Plan B was to ski "El Nacho", something I skied in '97 or '98, but not since. My friends Luke and Jeremy decided to join us as well.
Brittany hiking, with Gothic mountain behind: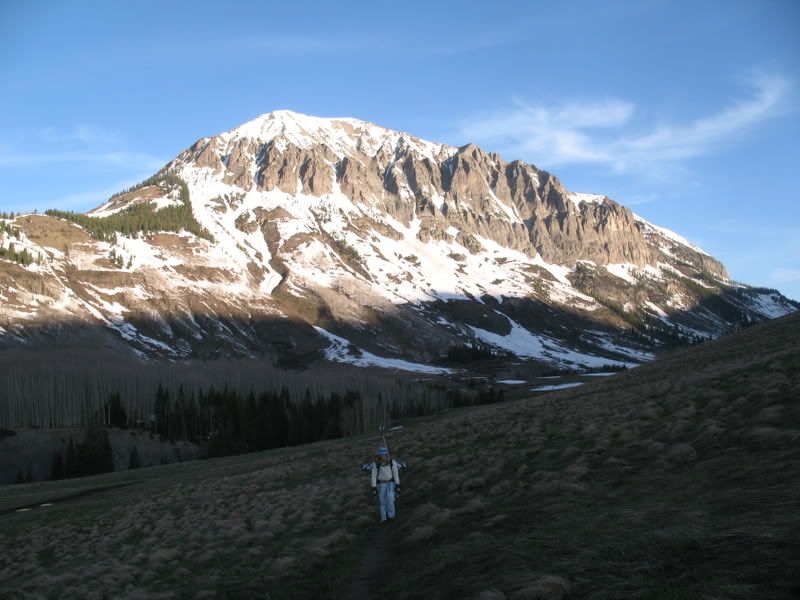 A little higher up, with Crested Butte behind:
Once we got a little higher, we determined that the Elks were indeed still holding snow in June:
I hadn't been up high in this area for a while, so it's always fun to get a different view. CB and Whetstone:
A HUGE slide occurred this winter (2-9-08) in the bowl below us. Here's a couple of shots from the Crested Butte Avalanche center:
We could still see the evidence:
L-R, the many summits of Avery, Precarious, and Pyramid.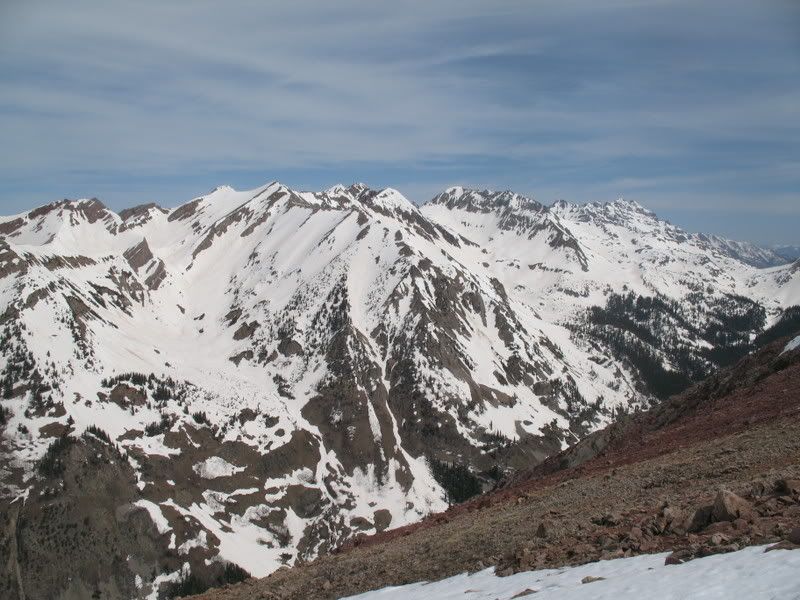 Different view of Maroon (S) (seen through the saddle):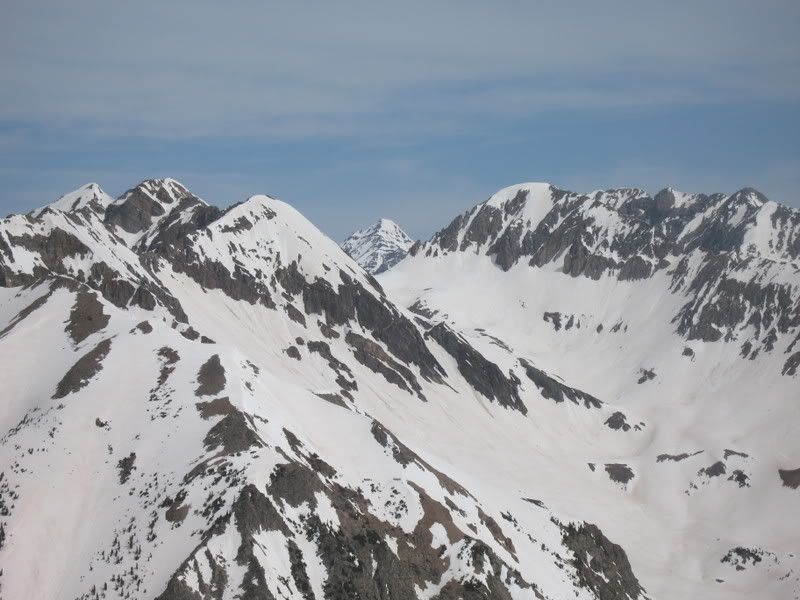 Whiterock looks fun off the summit: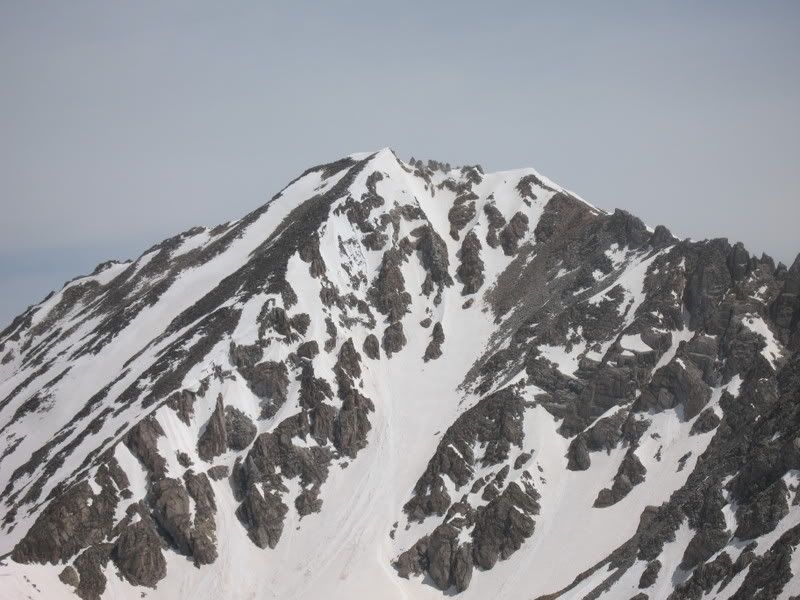 The old East Maroon wagon trail and pass are pretty obvious: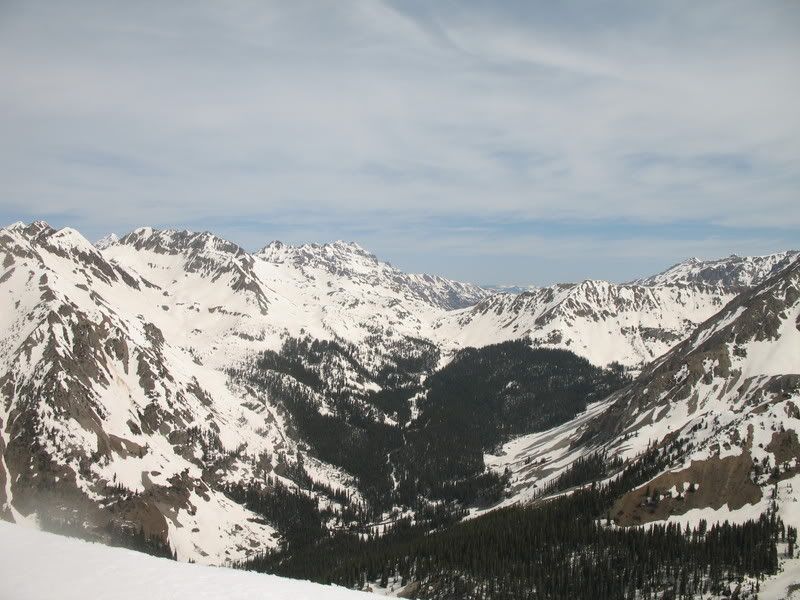 I was a little bummed that White Widow was mostly in, since it's one of the best couloirs I've skied, but I guess we'll hit it another day:
Our intended route, "El Nacho" looked pretty poor, so we changed plans a bit. Queen basin has a bunch of couloirs, called the ten little indians, so Jeremy picked one: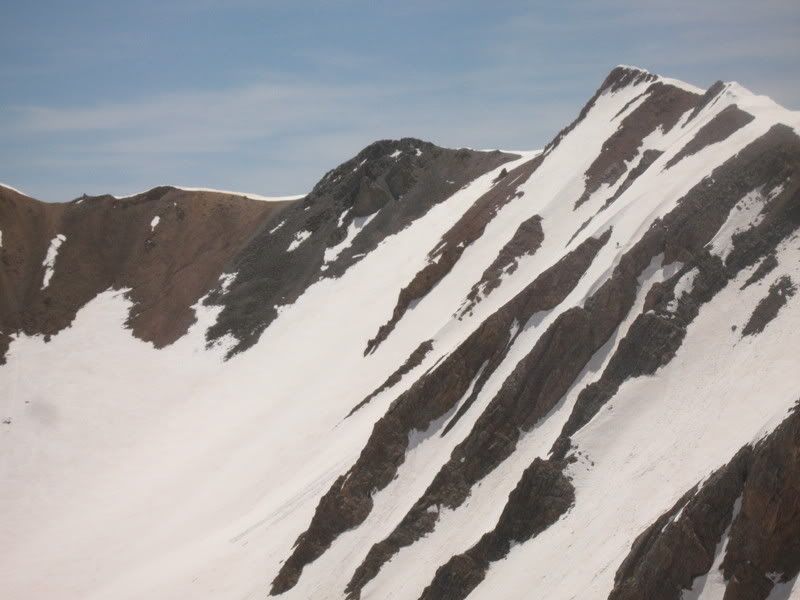 Brittany and I choose a fun hanging face instead: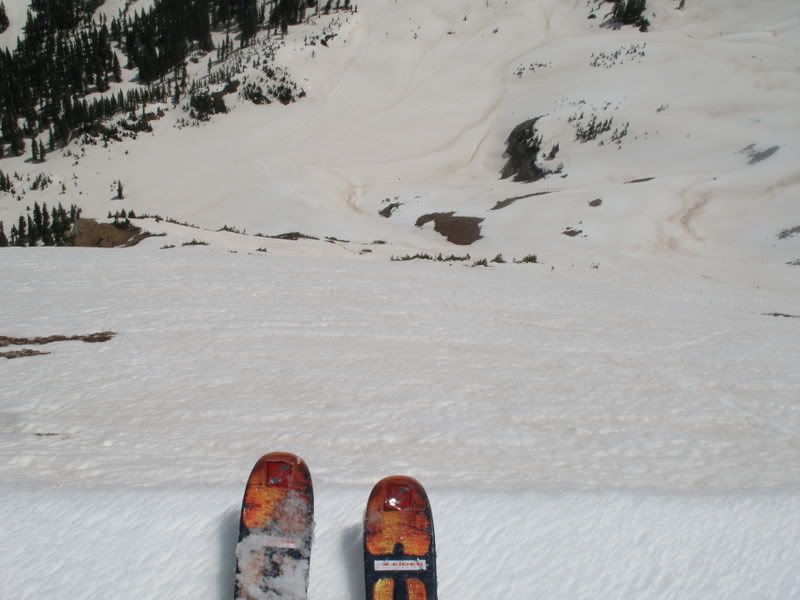 Brittany: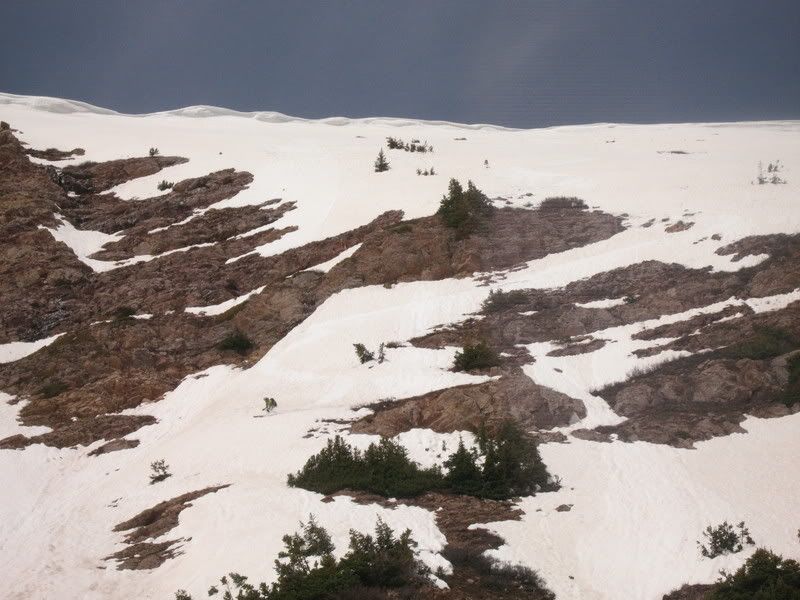 We came out under El Nacho. Get it? Notch –> Notch-o –> El Nacho? Not sure who named it.
I was a little worried about crossing Copper creek, but it wasn't too bad. Luke kept his helmet on, Safety First!! 😀
The last time I skied this area, the skiing through the forest was a rotten mess. Sunday, even walking back through the patchy stuff after noon, the snow was still amazingly solid, even though it was a light freeze. I was only sinking in an inch or two, and the air temp felt like it was at least 60 by then. It's amazing how a good snowpack stays good, and a bad one stays bad.
Frank
loves snow more than anything... except his wife.  He ensures his food is digested properly by chewing it 32 times before swallowing.He is a full-time real estate agent serving
Crested Butte and Gunnison
and would be honored to send you his
monthly newsletter.
Latest posts by Frank Konsella (see all)