(Last Updated On: November 17, 2012)
I can't believe it's taken my this long to climb or ski Star Peak (13,521′). It's been on my to-do list, as it is very visible from hwy 135 south of Crested Butte:
After a long snowmobile ride up Cement creek, we parked the snowmobiles here: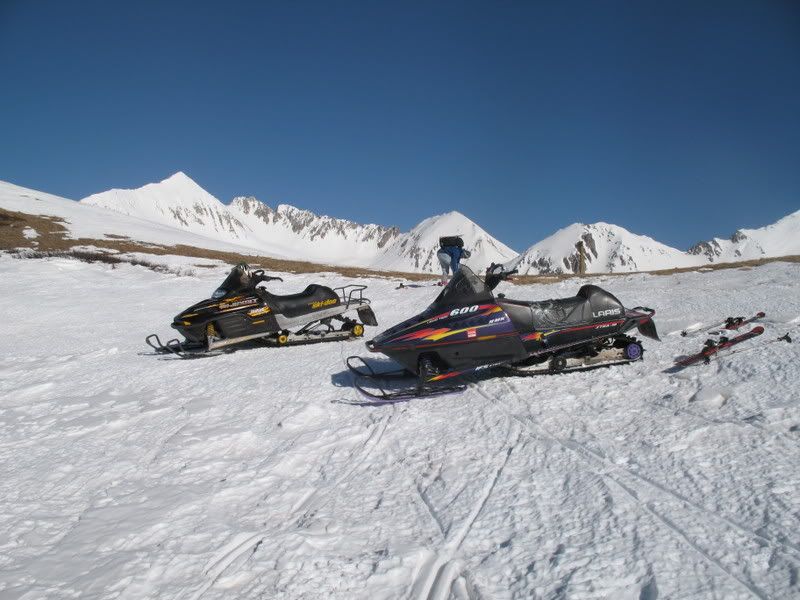 In other words, our sleds were in the saddle on the left in this photo:
Not bad access, eh? Anyway, we traversed and skinned our way to the base of the East face, and then booted right up it:
From the summit, we had great views of Teocalli: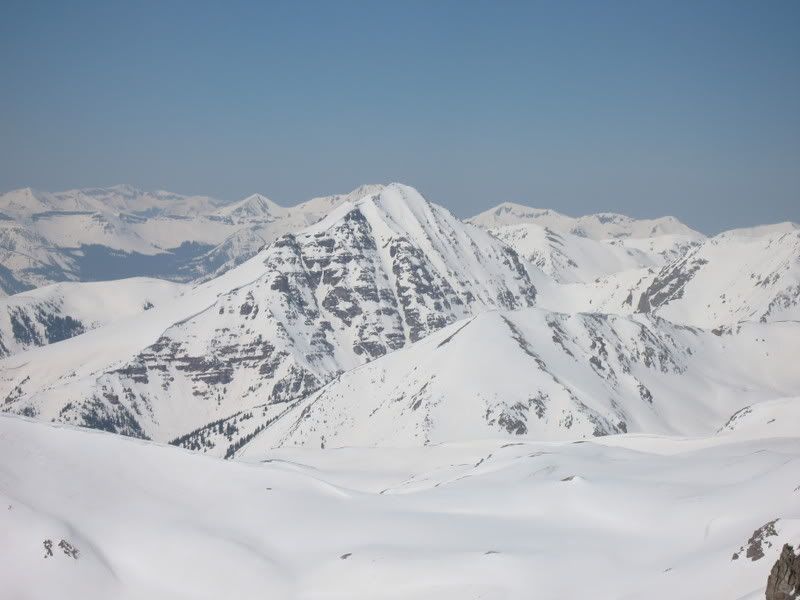 and the East face of Castle: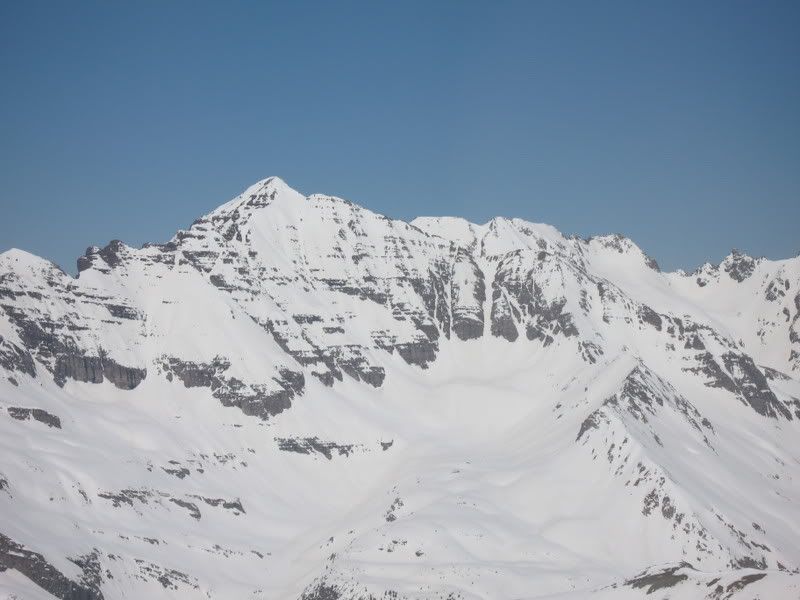 and Cathedral: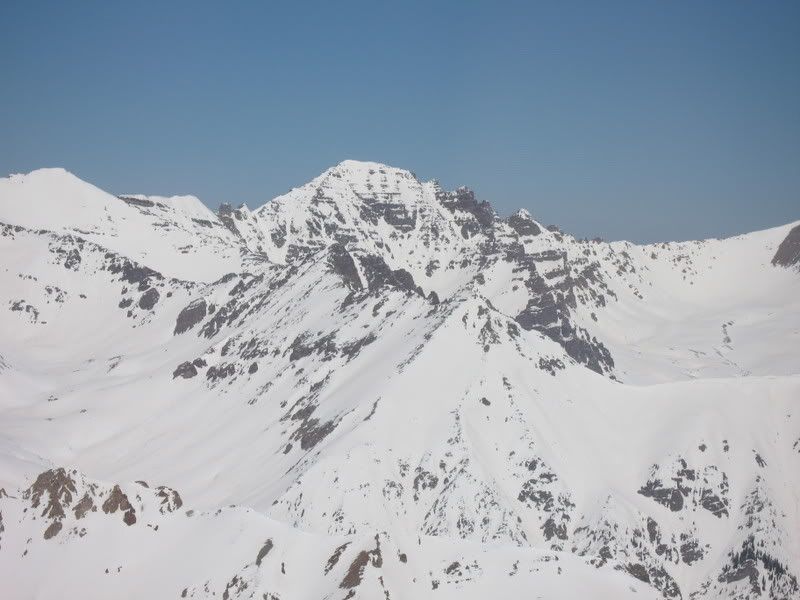 We waited on top for a while, waiting for things to soften up on the SW face, which is the face most visible from Crested Butte and the one we wanted to ski. Pete did some bowling,
and discovered that the face wasn't even starting to thaw. So we decided to double down and ski the E face first, and then come back for the SW face a little later. Pete drops in: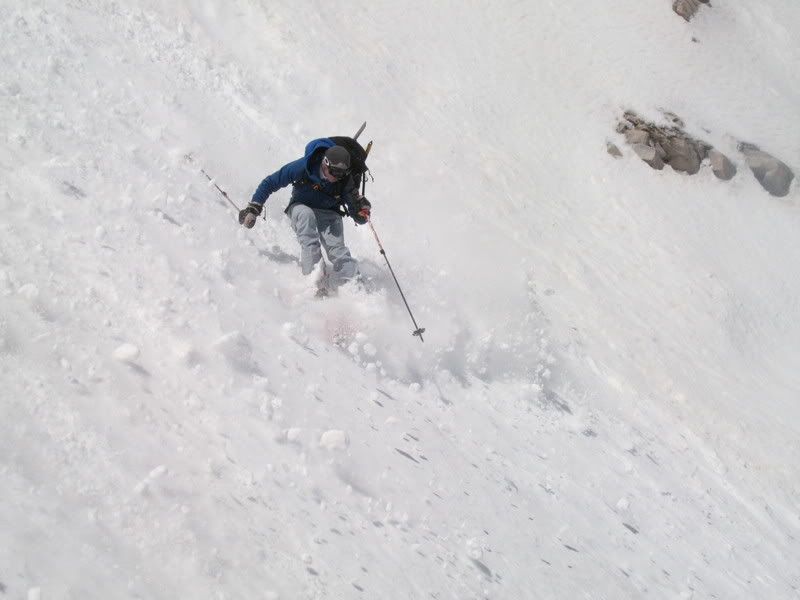 me: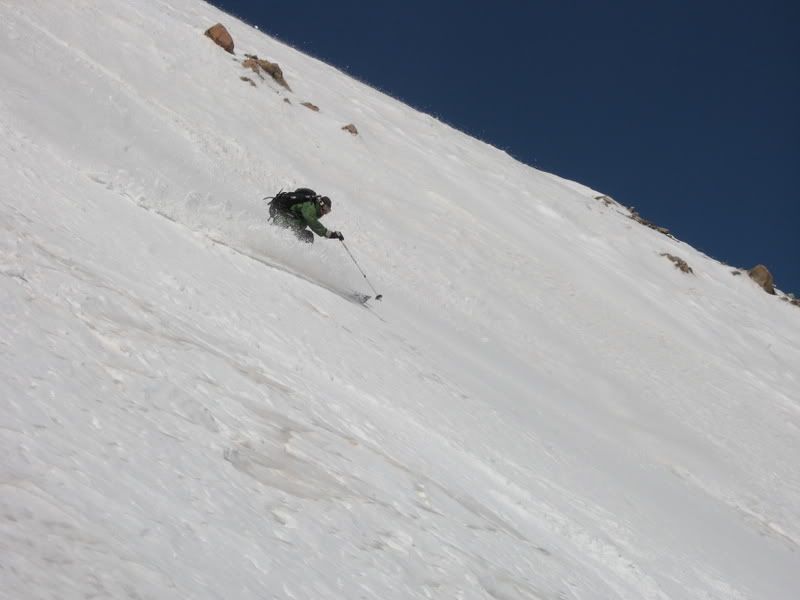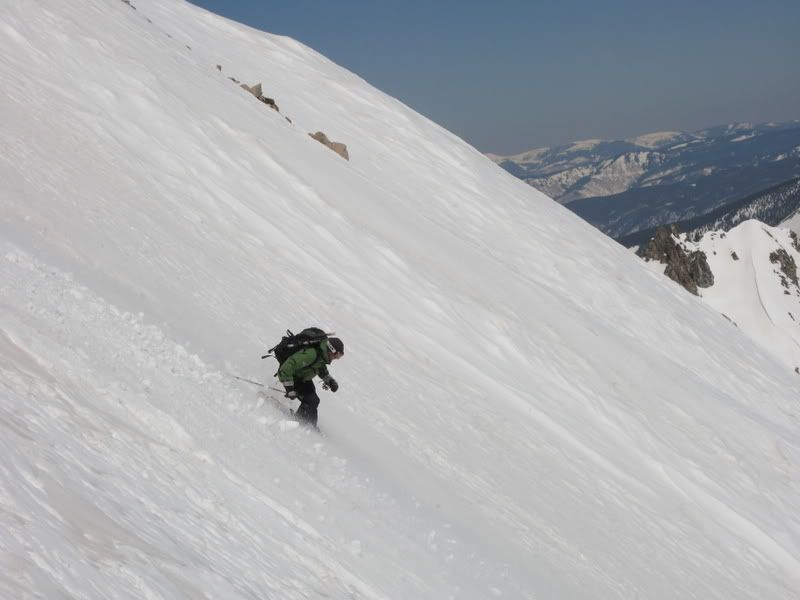 The corn was perfect, something that has been a rarity in this snow-filled season. We made a quick traverse and headed up the N ridge.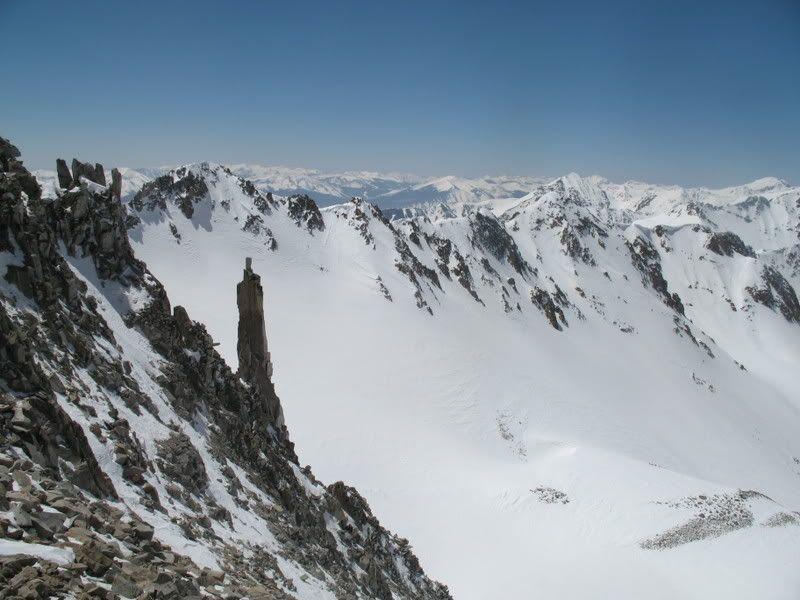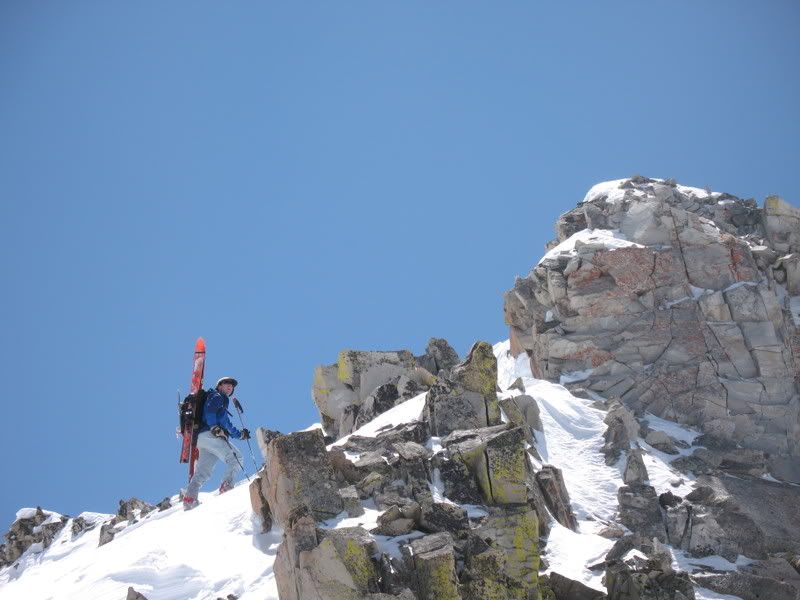 We were distinctly aware of how close we were to Aspen at this point. Ashcroft is in the valley top center.
The SW slopes were ready by the time we summited again, so Pete dropped in for seconds: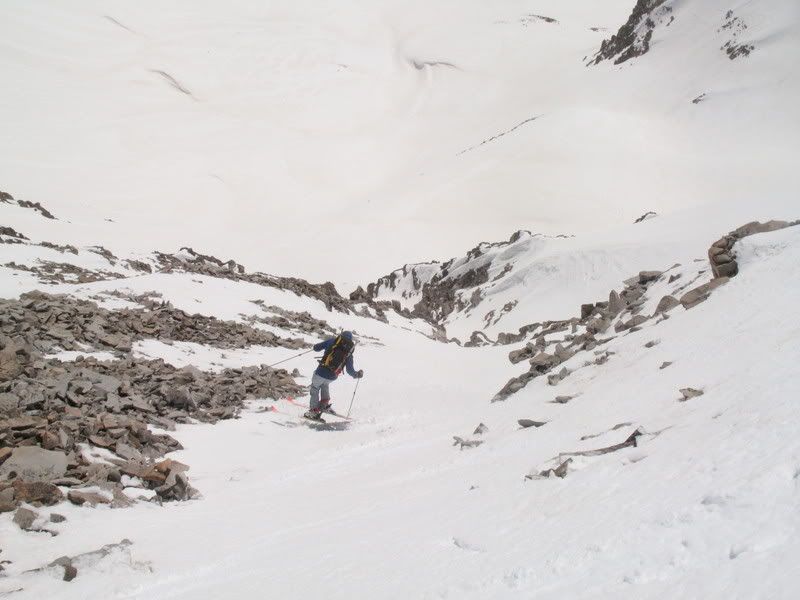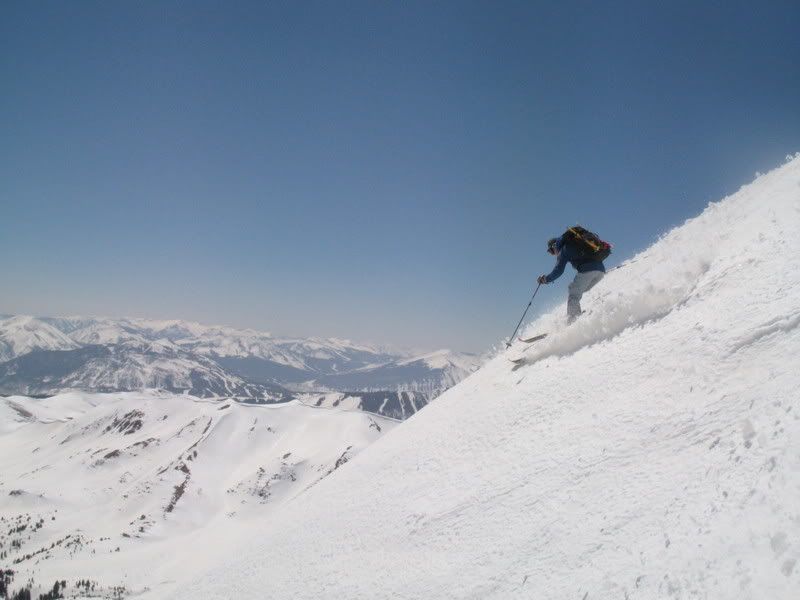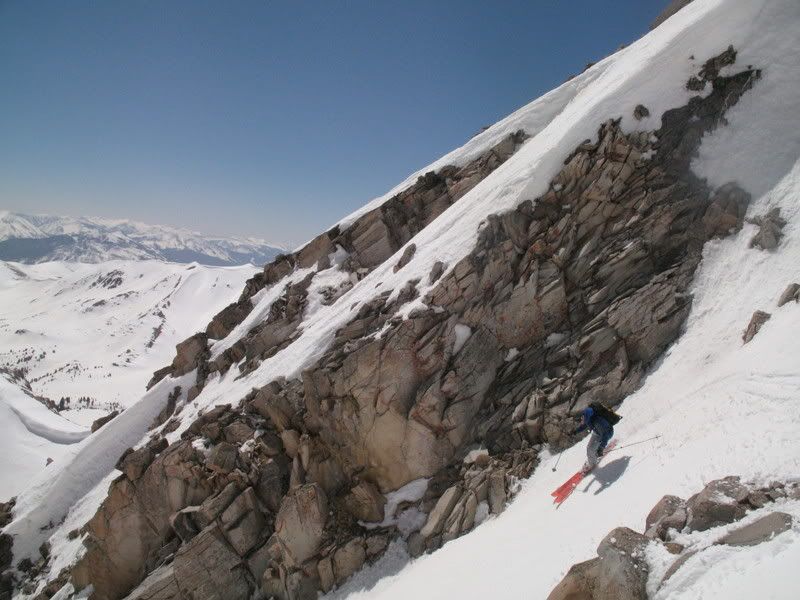 me: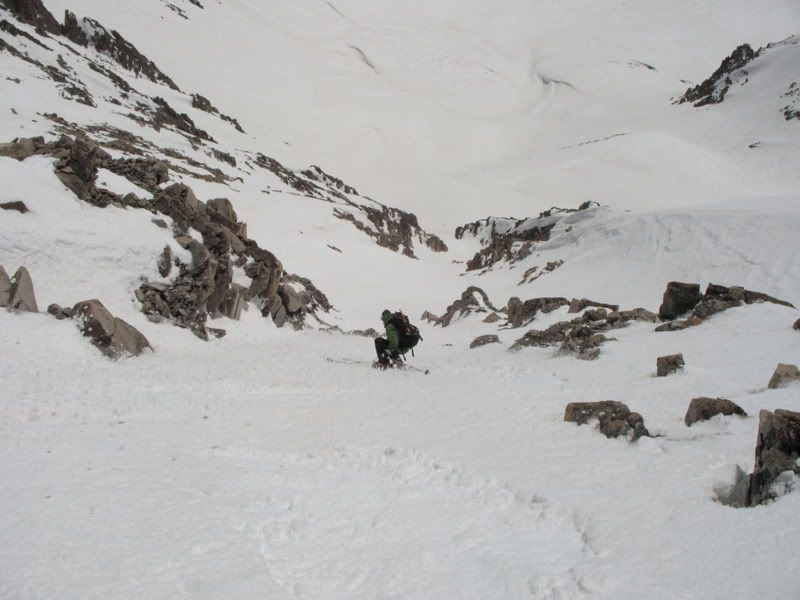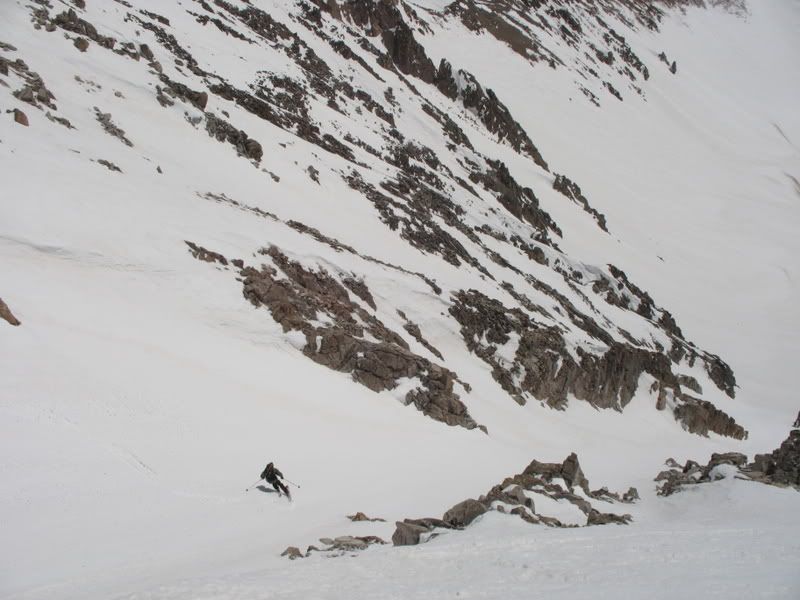 The little dot would be Pete, exiting the route: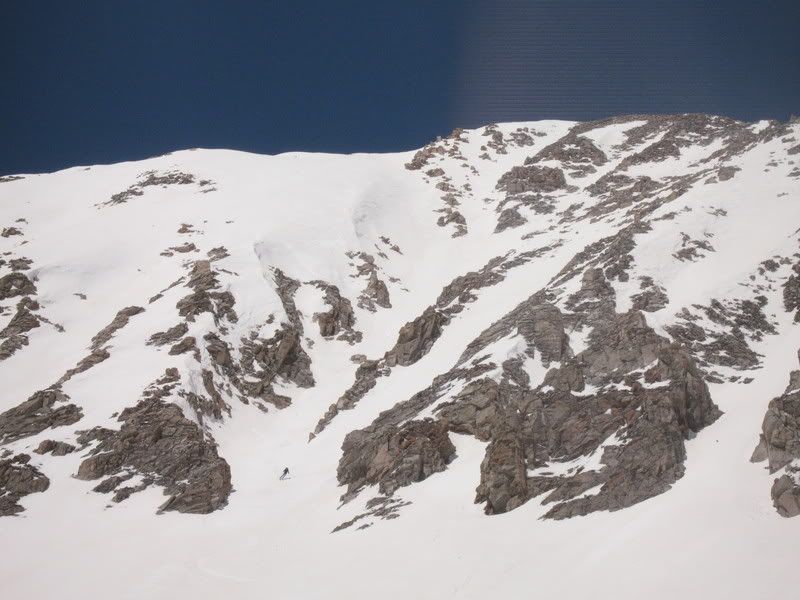 We still needed to get back to the sleds, but the N face of Crystal Peak (12,777′) looked so good, we decided to go for desert. Pete:
Looking back at Star, we had a great view of our lines on the right (E) and left (SW)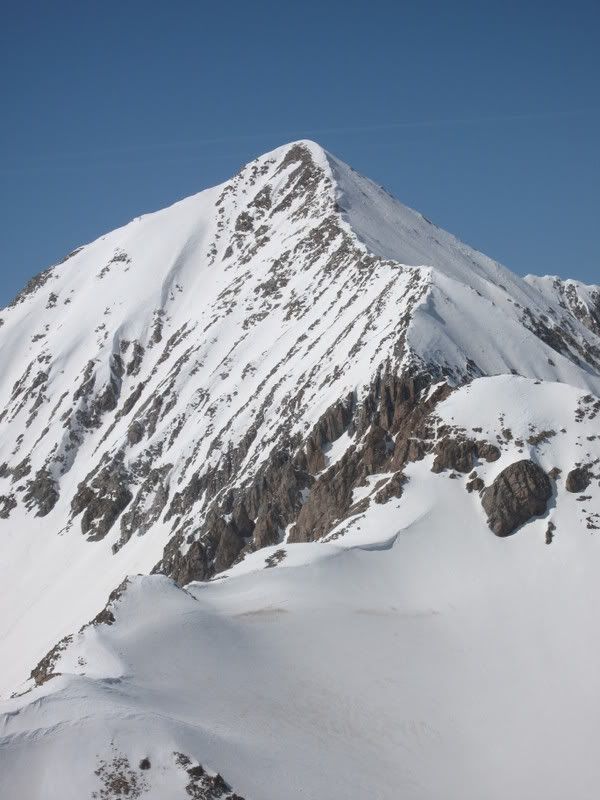 Pete gets first tracks again: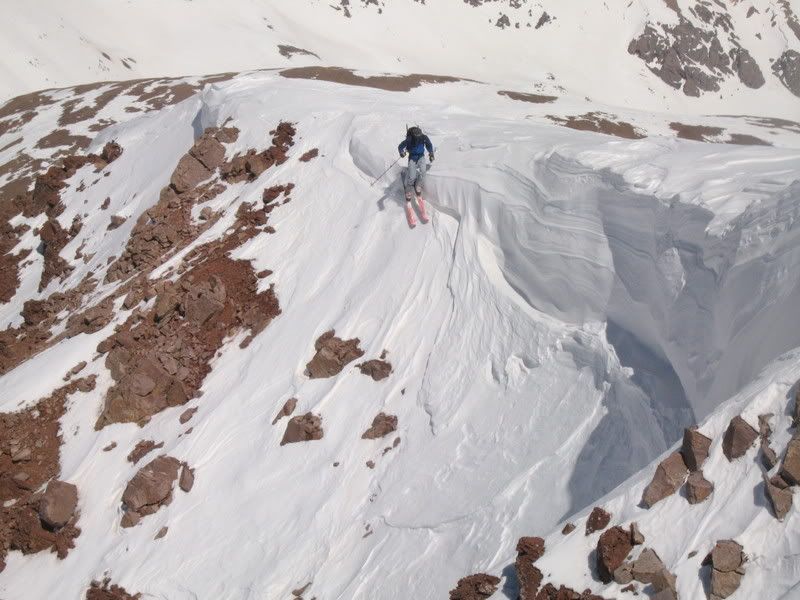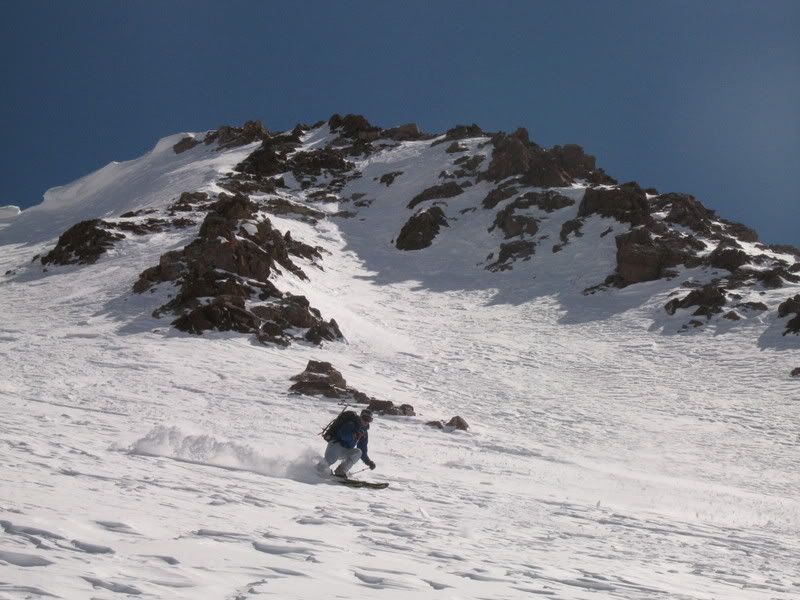 me: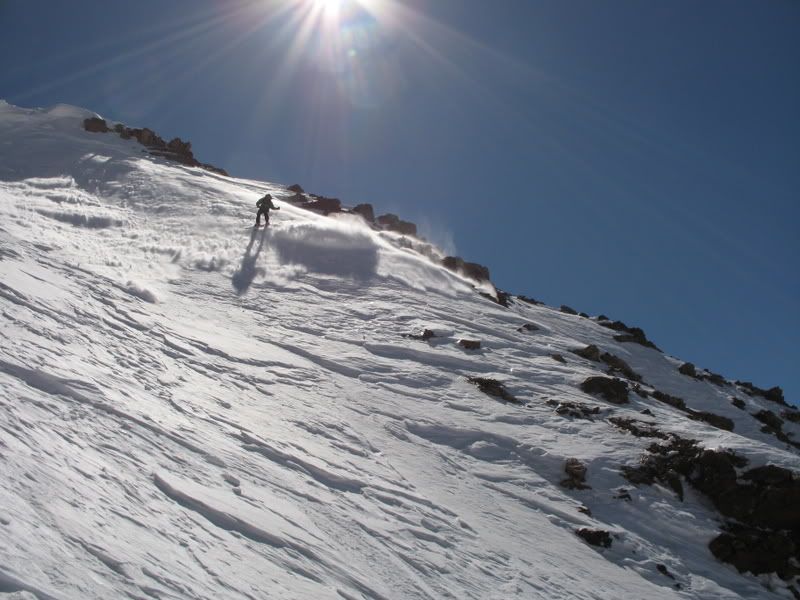 See this sign:
That would be this sign: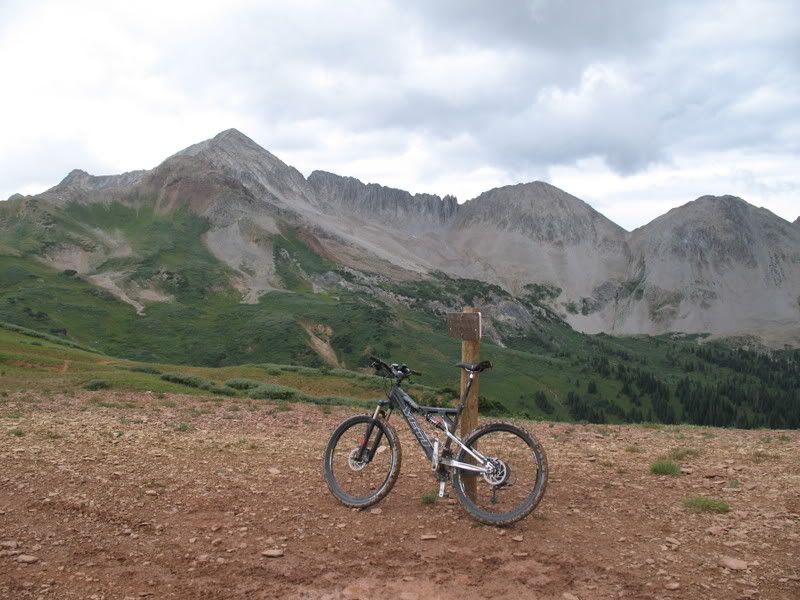 Just thought I would point that out- one of the main reasons I mountain bike is just to add to my ski tick-list, so it was pretty cool to go back there. Here's Brittany's bike TR from that area:
TGR TR
Support 14erskiers:

Frank
loves snow more than anything... except his wife.  He ensures his food is digested properly by chewing it 32 times before swallowing.He is a full-time real estate agent serving
Crested Butte and Gunnison
and would be honored to send you his
monthly newsletter.
Latest posts by Frank Konsella (see all)