Mountain Biking Fairview Peak (6 July 2018)
(Last Updated On: July 27, 2018)
There's something special about mountain biking on peaks. Plenty of mountain biking trails are accessible throughout Colorado, many of them don't go to or near a peak. So, when I hear about a trail that allows you to ride to the top of a peak, or at least close to it, the trail piques my interest. Fairview Peak, near the Fossil Ridge area, was one trail that had been on the back of my mind for some time – after spying it during a backpacking trip in the Fossil Ridge Wilderness. But TrailQuest finally gave me a reason to explore mountain biking on Fairview Peak.
Heather and I started our ride from the southern trailhead at Gold Creek.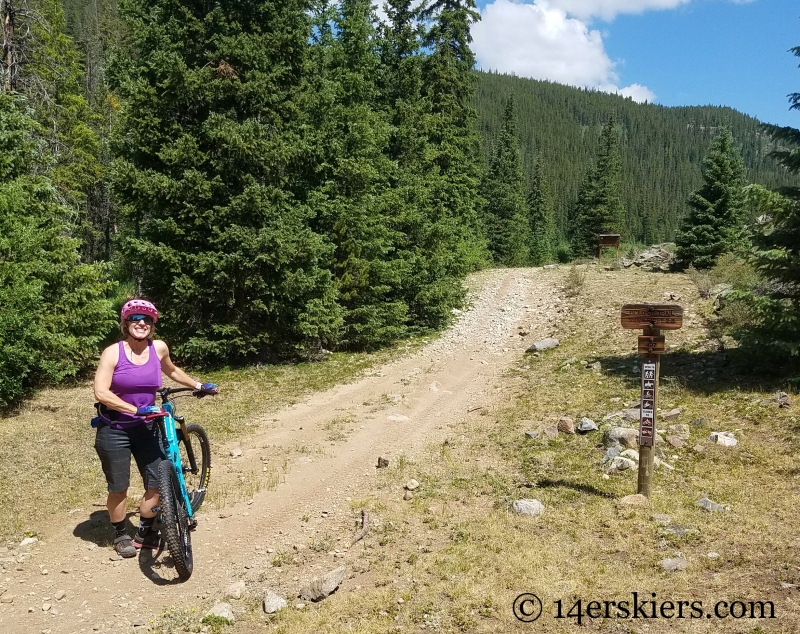 We took the Gold Creek Trail north through beautiful green forest. Although fairly steep, many parts were rideable, though there were some hike-a-bike sections.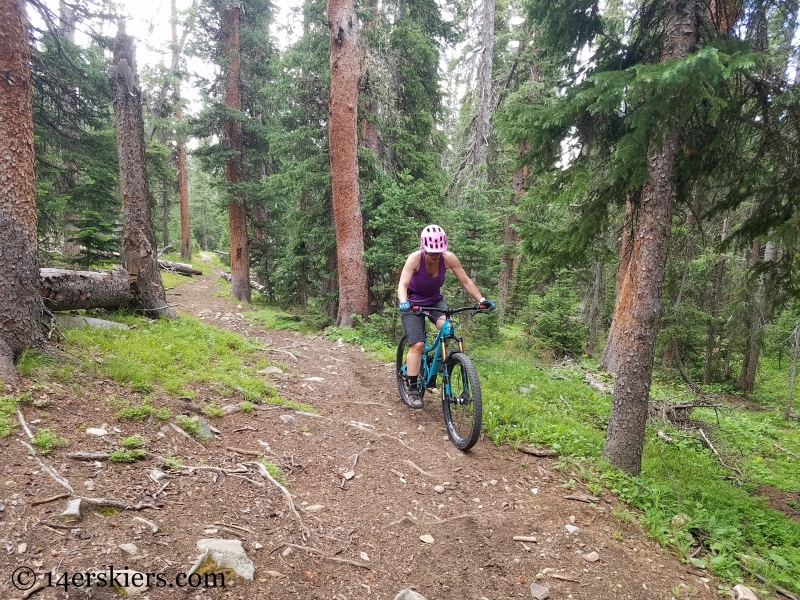 After about 2 miles, we turned right onto Fairview Trail.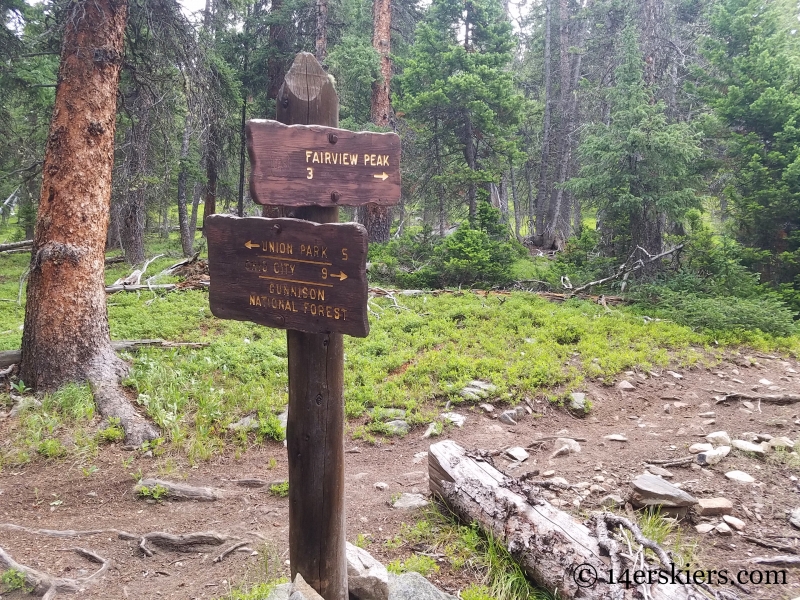 Fairview continued to head upward….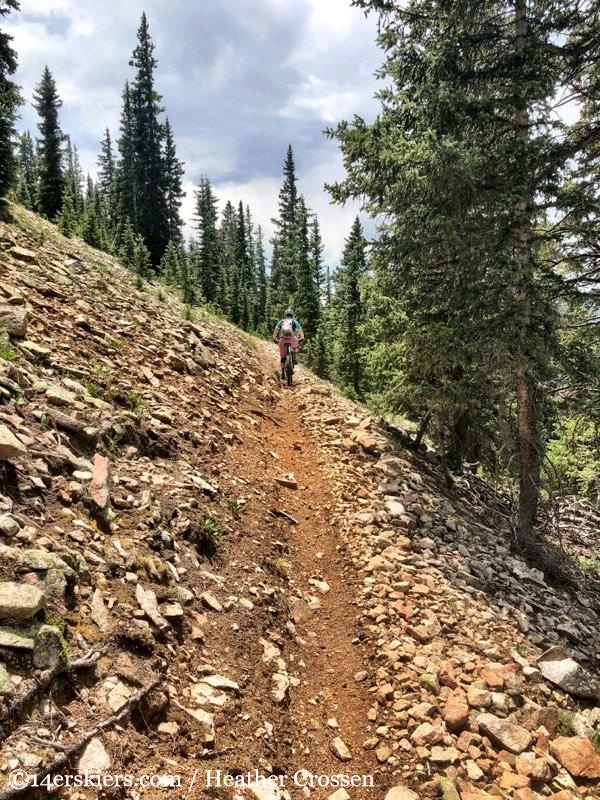 until it opened up to some amazing scenery near treeline.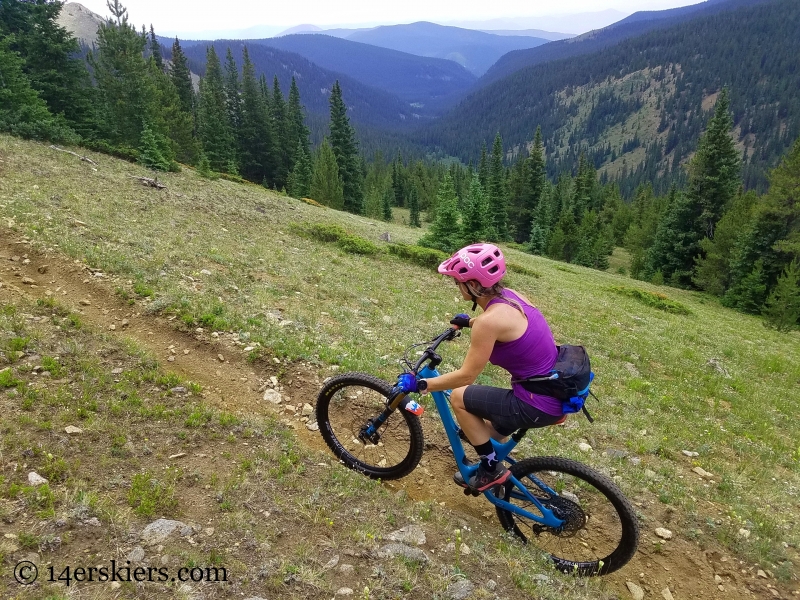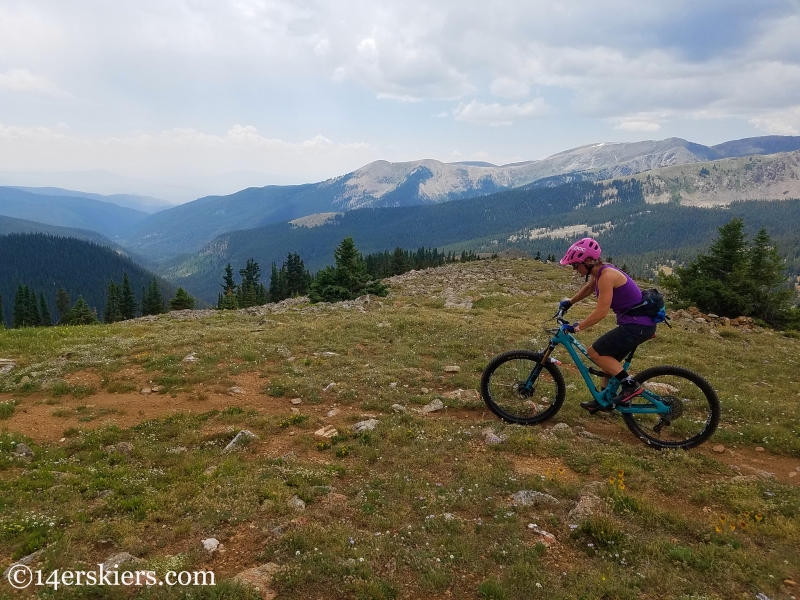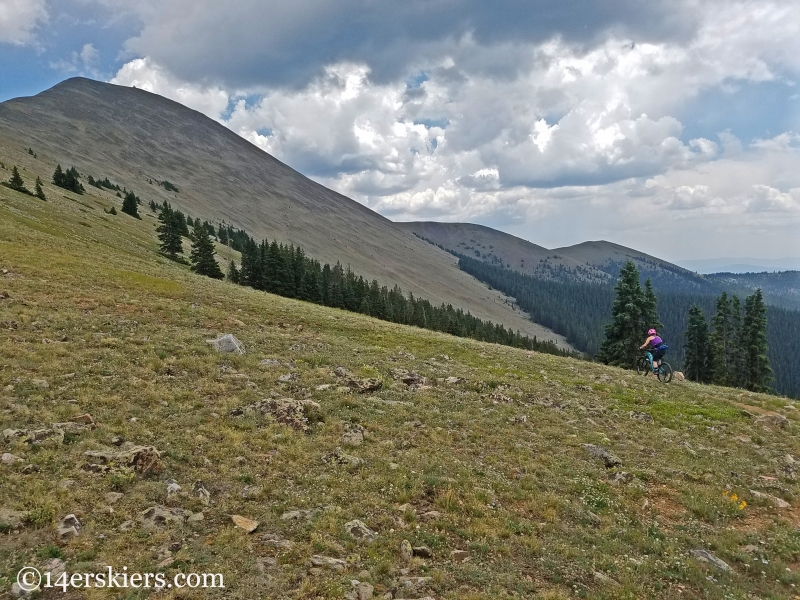 This part of the ascent had a descent sized descent in it too, as it re-entered the forest. But we didn't stop for pictures there. Not this time. We were enjoying the 'Hills are Alive' scenery too much.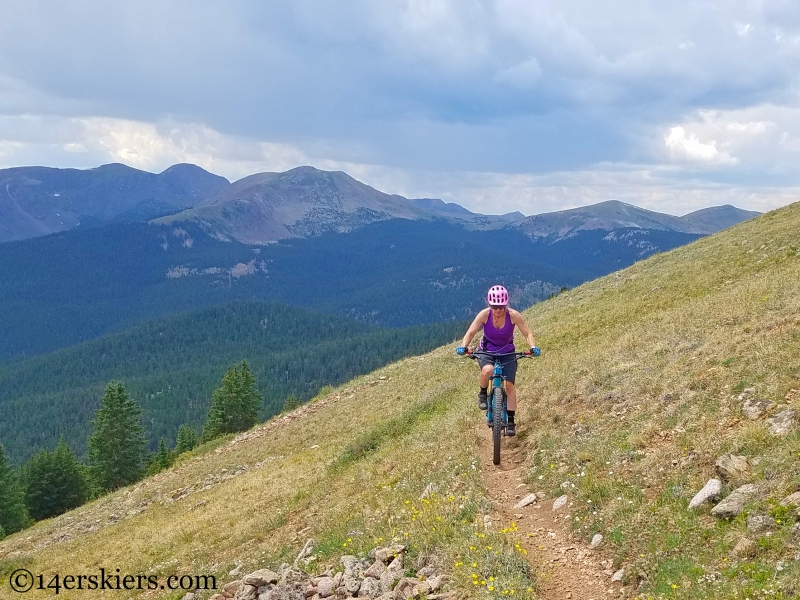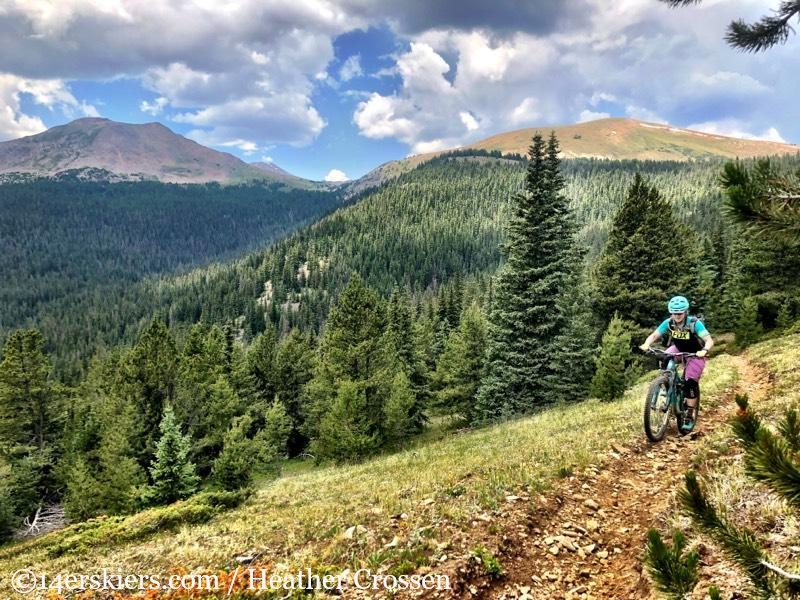 As we neared the ridge, the trail once again became steep enough for some hike-a-bike.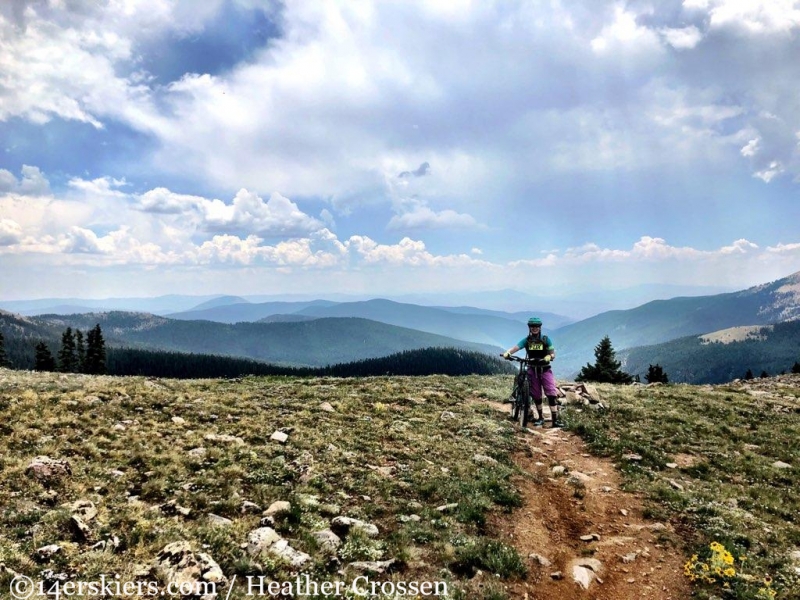 From the ridge, we followed the old dirt road left toward the summit of Fairview Peak. Just below the summit, the road faded out and the terrain got especially steep an rocky – thought it's hard to see from this photo. It was obvious that riding was no longer possible, unless you can ride like Danny Macaskill.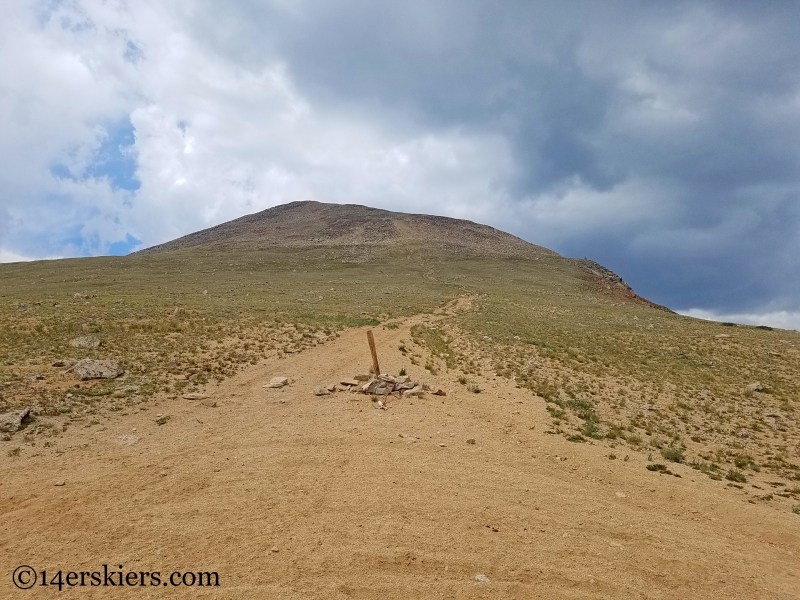 What was also obvious to us was the ever growing and threatening clouds swirling all around us – and that thunder boomed from a distance in three different locations, and we were right in the middle. It was July 6th and the monsoons had just decided to arrive.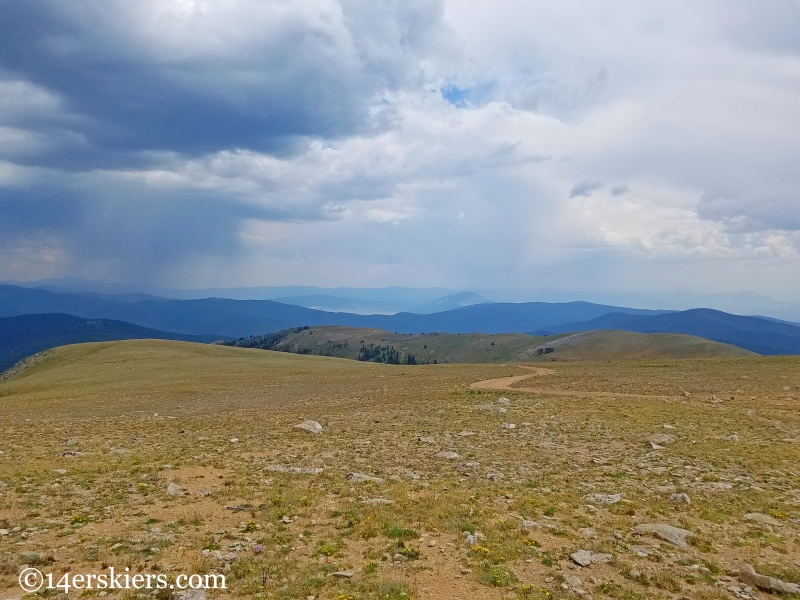 Rather than hoof it to the summit on foot, we decided to be smart and not get struck by lightning. Besides, the more of the descent we could do before it rained, the more we would enjoy it.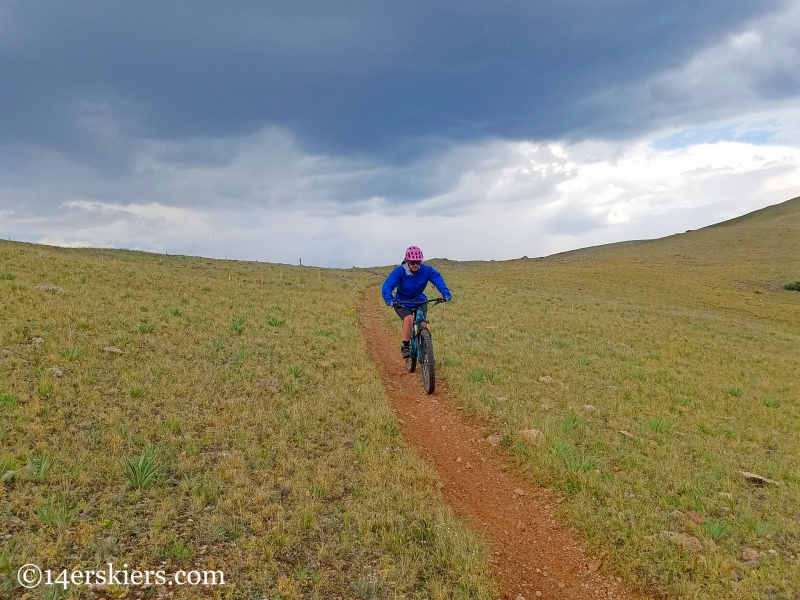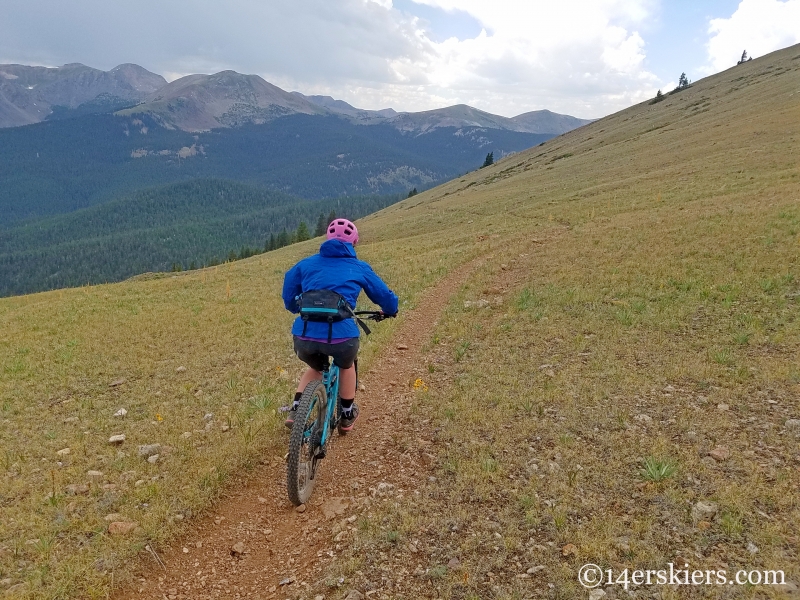 We descended our ascent route and it was sweet, minus the ascent we had on Fairview Trail. Of course, we only took pictures of the fun stuff.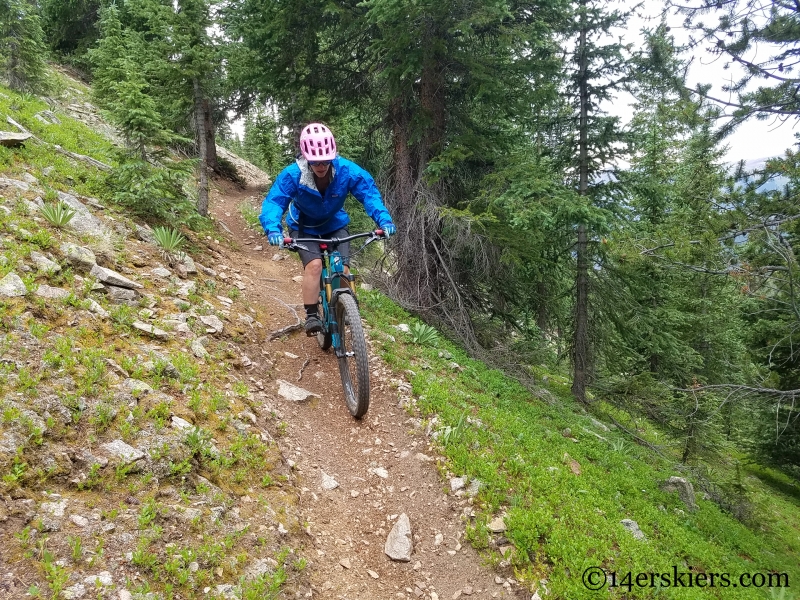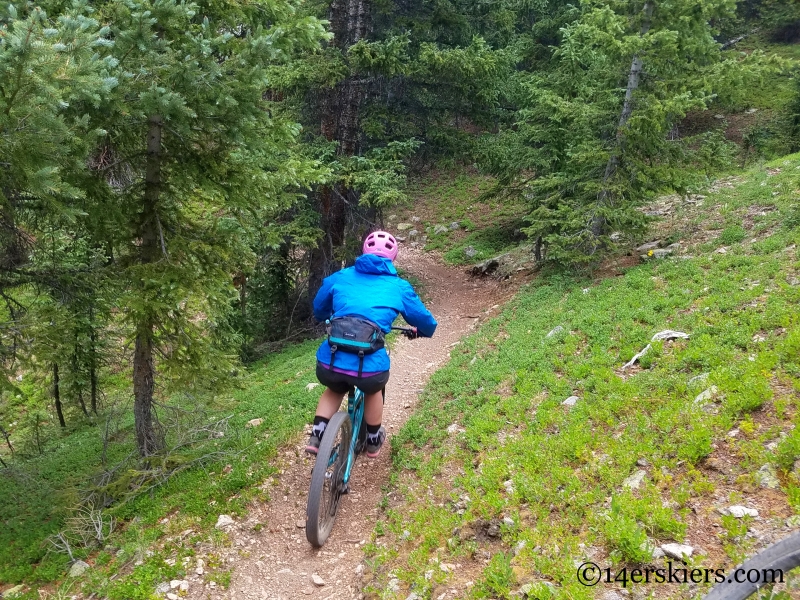 Just before we reached the Gold Creek Trail it started to rain significantly.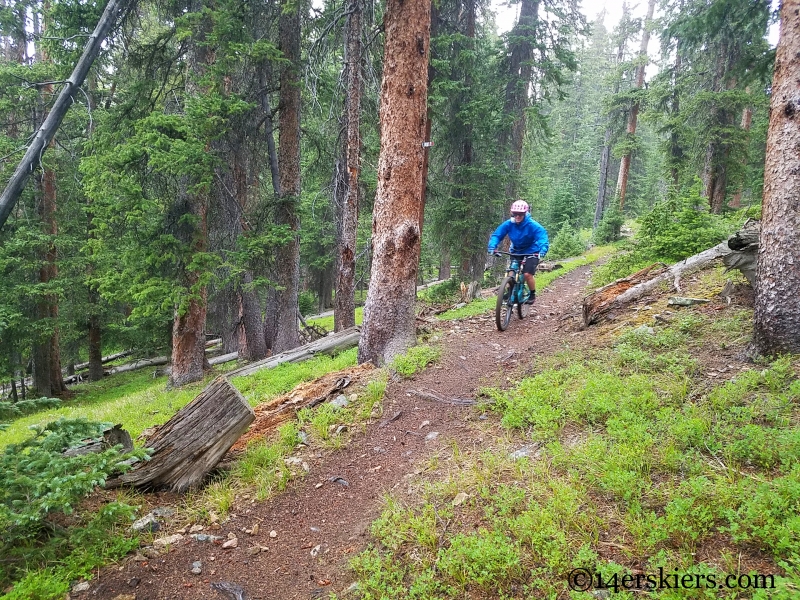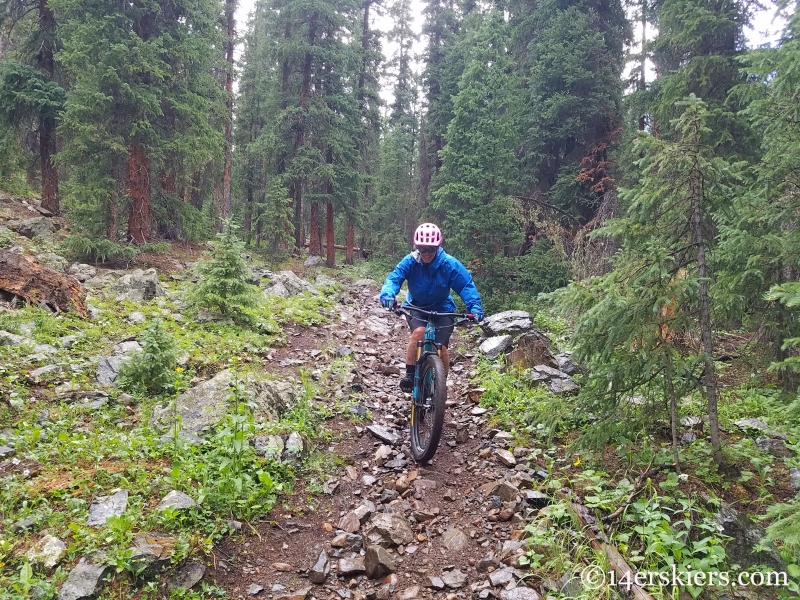 The descent of Gold Creek was even better than Fairview Trail! Fairview Peak is certainly a worthy ride. I'd certainly do it again, and hopefully tag the 13,214-foot summit next time!
Want to do this ride yourself?
Fairview Peak offers roughly 12 miles of riding with another 1.5 miles round trip to the summit on foot!
Aside from skiing, biking, and all outdoorsy things,
Brittany Walker Konsella
also loves smiles and chocolate 🙂 Even though she excels at higher level math and chemistry, she still confuses left from right. Find out more about
Brittany
!
Latest posts by Brittany Walker Konsella (see all)