TBT: Mountain biking Canyon Creek Trail near Whitepine – then and now
(Last Updated On: August 10, 2017)
This post is part of a Throwback Thursday series featuring trip reports that we haven't had a chance to write about until now! Look for them at least every other Thursday!
I've been riding Canyon Creek trail for over a decade now, and Frank's been riding it for much longer than that. It would be a lie for me to say that the trail came easy to me the first time. Canyon Creek is undoubtedly a challenge. But, it's well worth the reward. And each time I ride it Canyon Creek trail grows on me more and more.
There's no doubt that Canyon Creek trail is hard to get to. Since is pretty much in the middle of nowhere, getting there likely requires a drive. For us coming from Crested Butte, it's almost 1 hour and 20 minutes. You start out on a road which is easy at first. But then it gets steeper. And steeper. Sometimes it's relentlessly steep. At the start of the singletrack you're rewarded with admittance to the high alpine. You have a grueling hike-a-bike which sets you on top of a mountain. And then you ride down the other side. You go down and down. And just when you think it's over, there's more down. Sure, there's a steep 15 minute up near the end. But, this ride has a descent that just keeps on going. The bang is certainly worth the buck on this ride.
Last year, we had such a dry fall that we were able to ride it into October. Frank and I were joined by our friends Liz and Brendan, and here's the photos from that day.
Liz and I on the steep road I mentioned.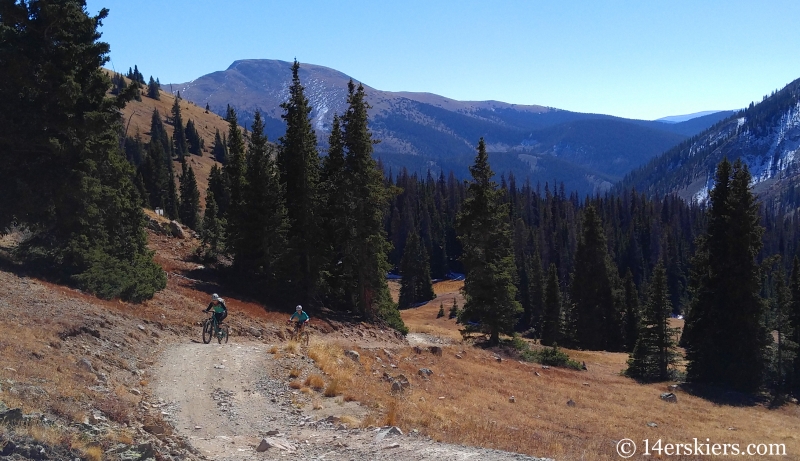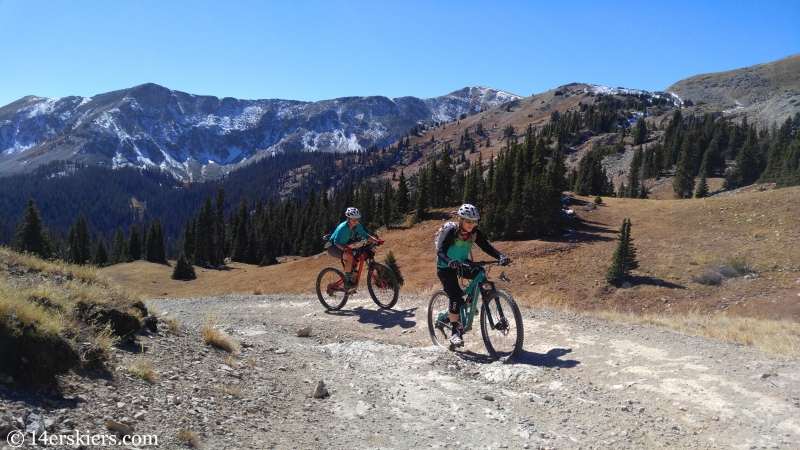 Some parts of the upward singletrack are rideable.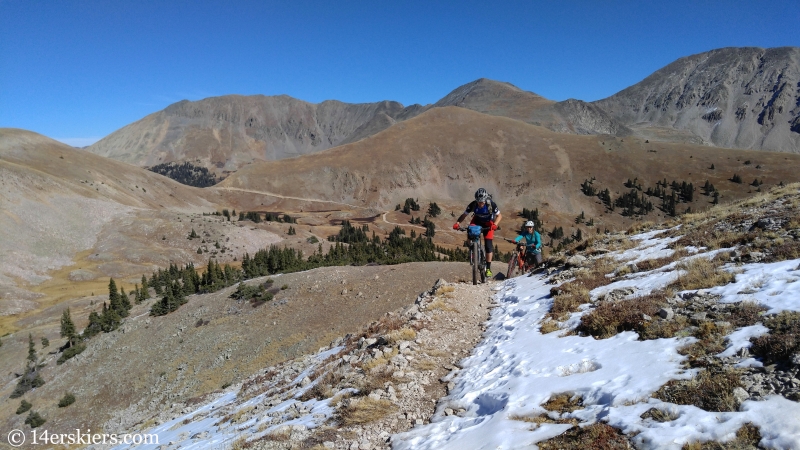 But most of it is hike-a-bike. Brendan.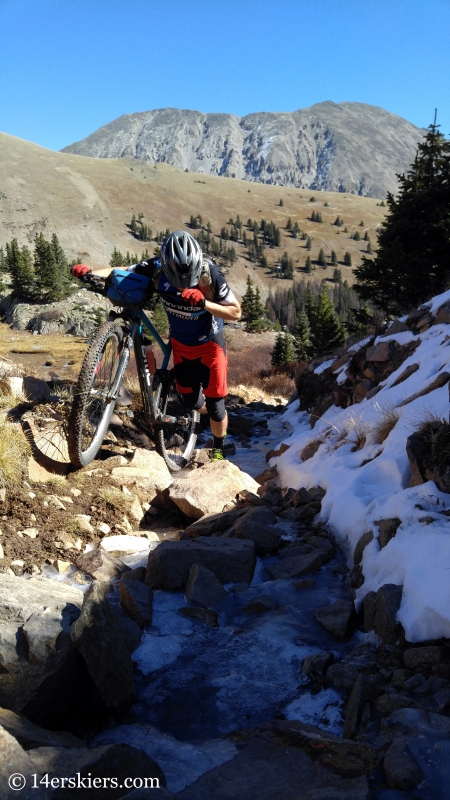 Liz.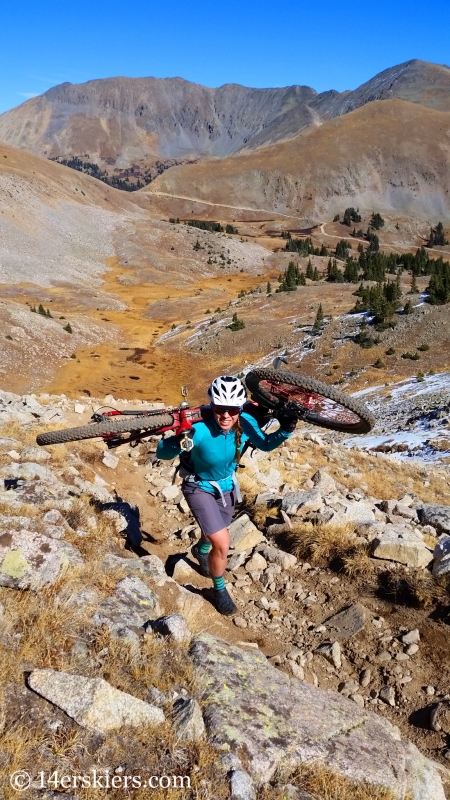 Normally, we like to spend some leisurely time soaking in views from the top. But this day was particularly windy – and being October, that make it quite cold. So, we busted out of there pretty quickly. Brendan.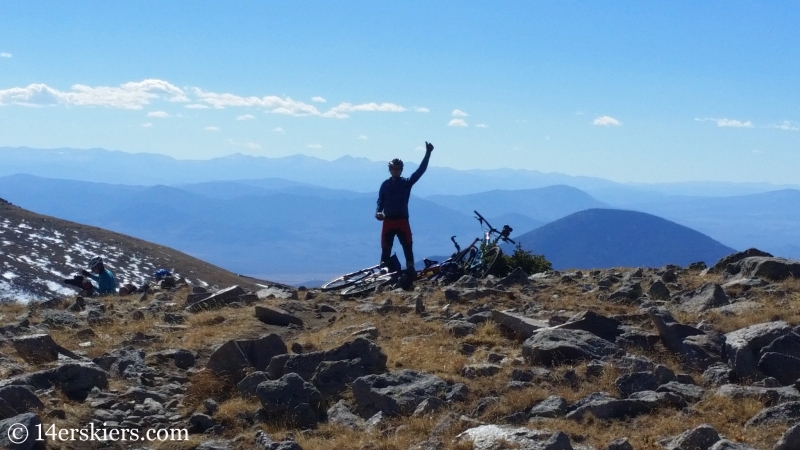 This Ptarmigan was trying to get out of the wind.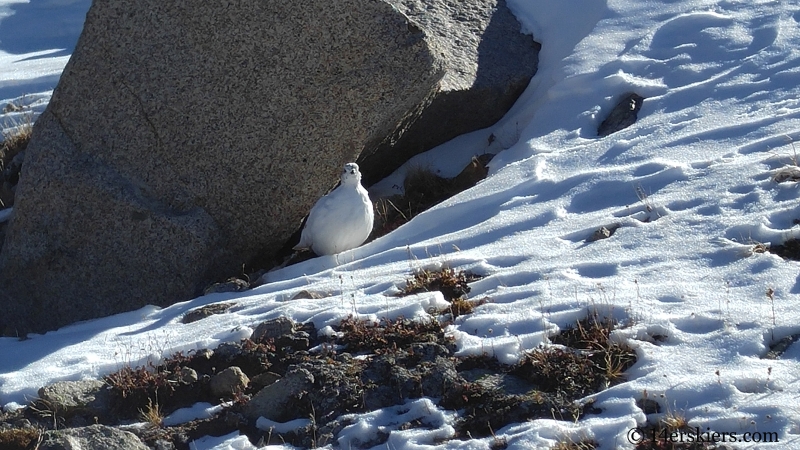 Brendan descending from the top.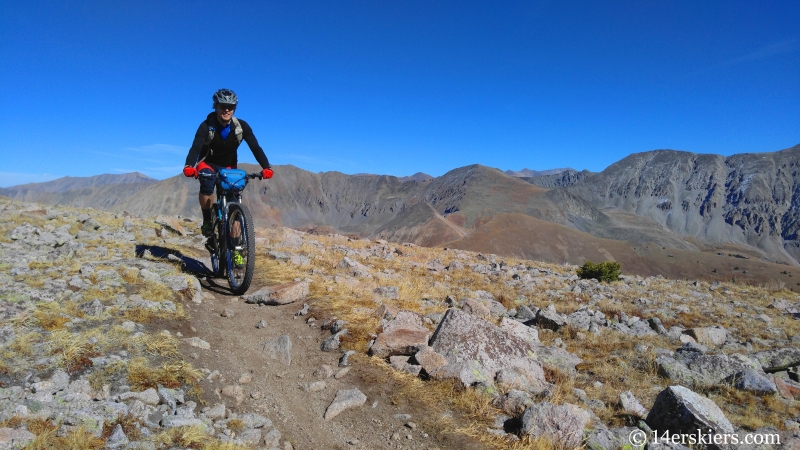 Frank.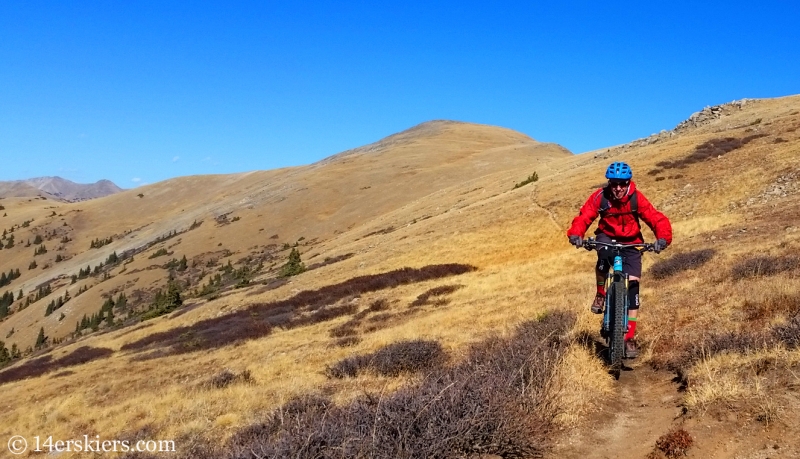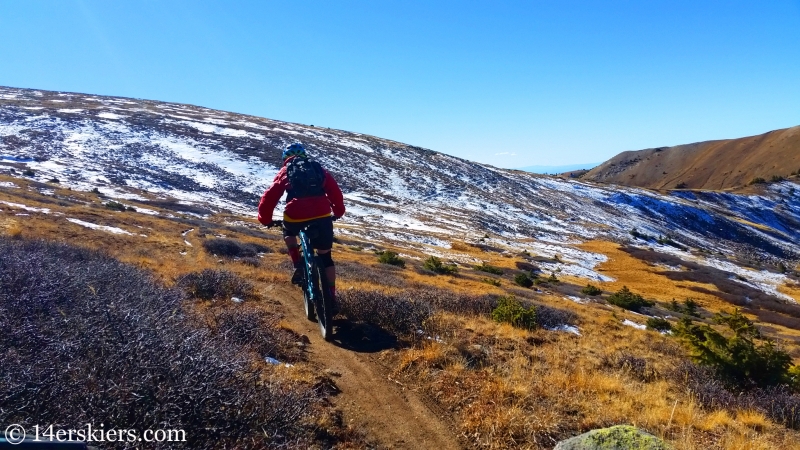 Still scenic, even with all the dead foliage of fall. Liz.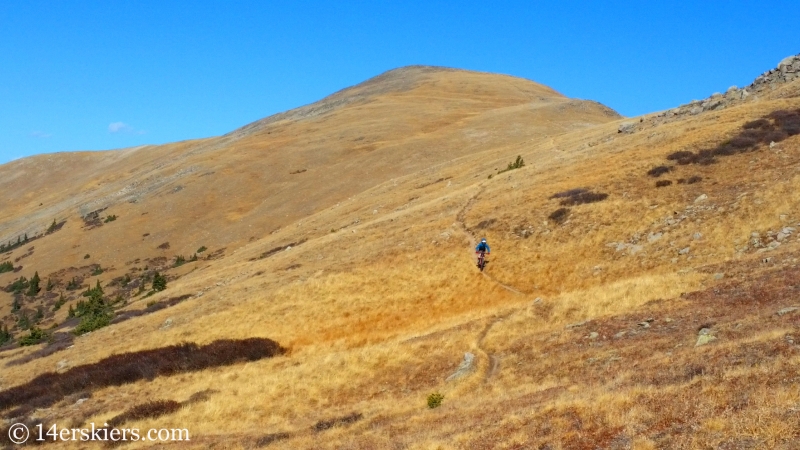 Brendan.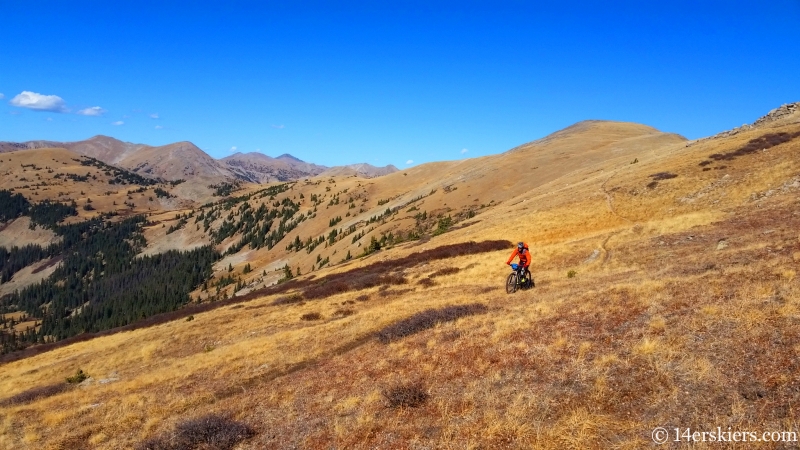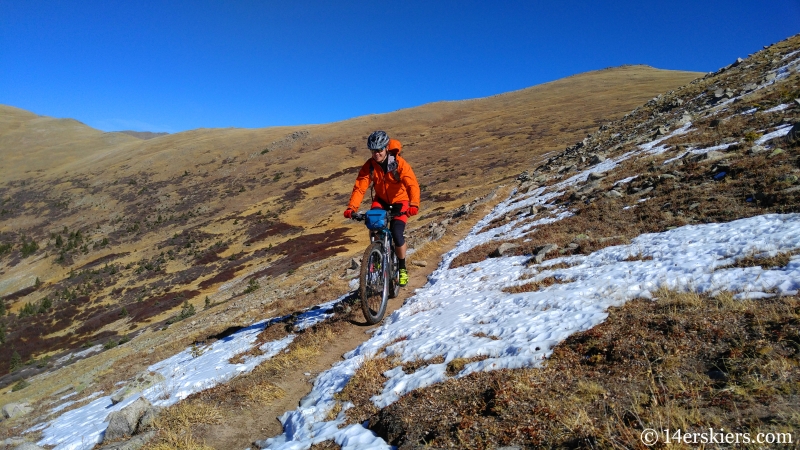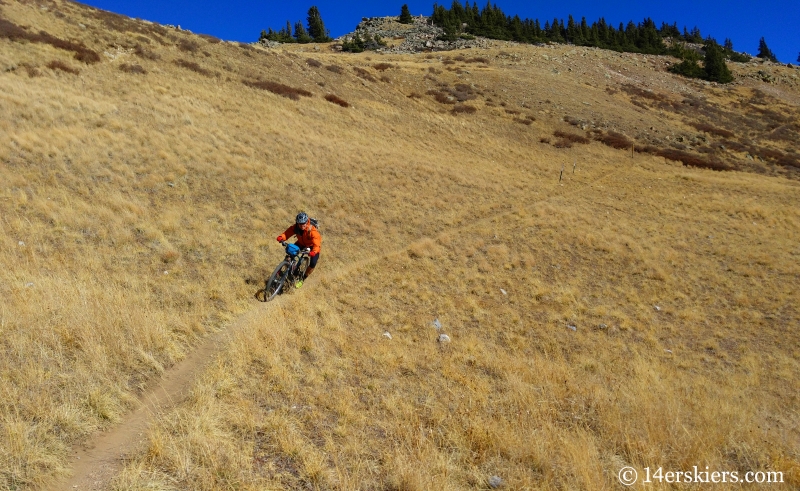 Me.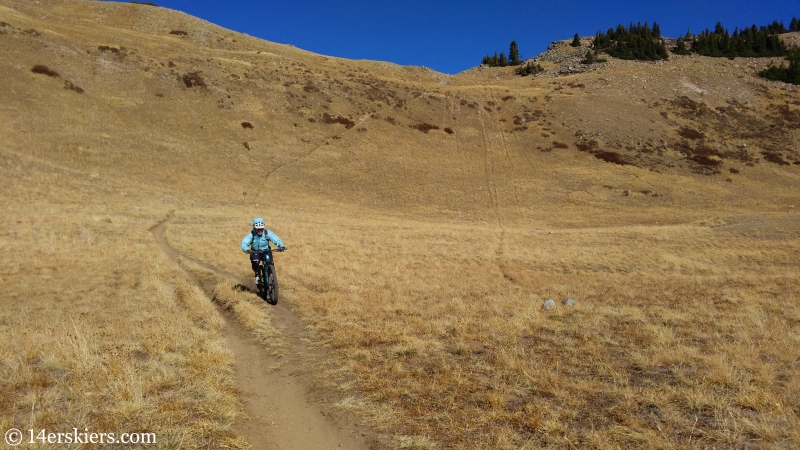 Then we went dashing into the forest. Liz.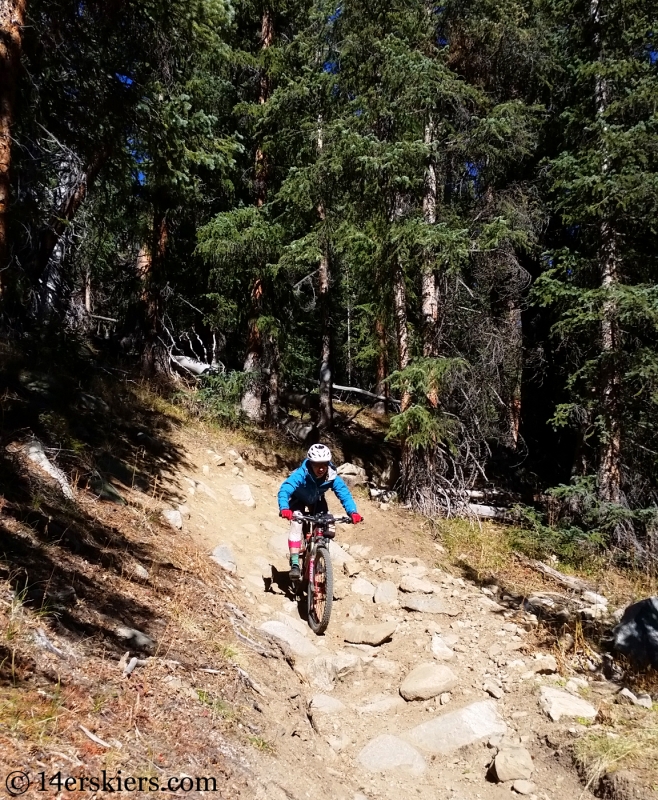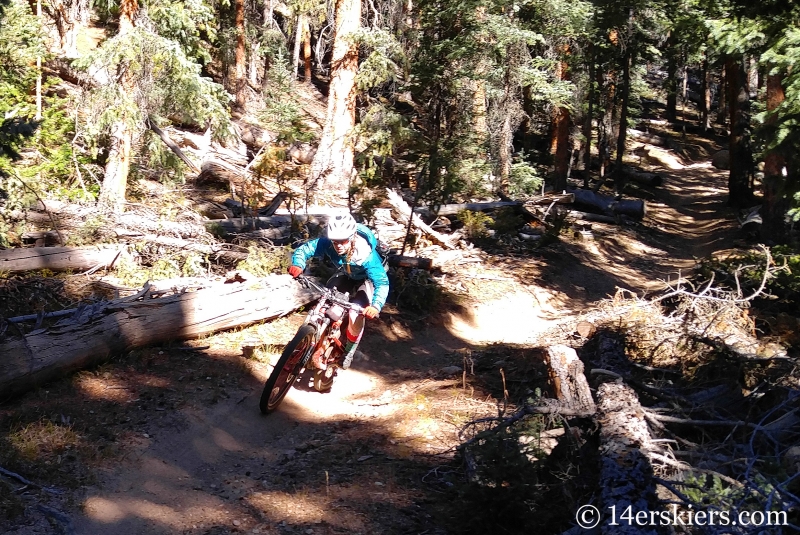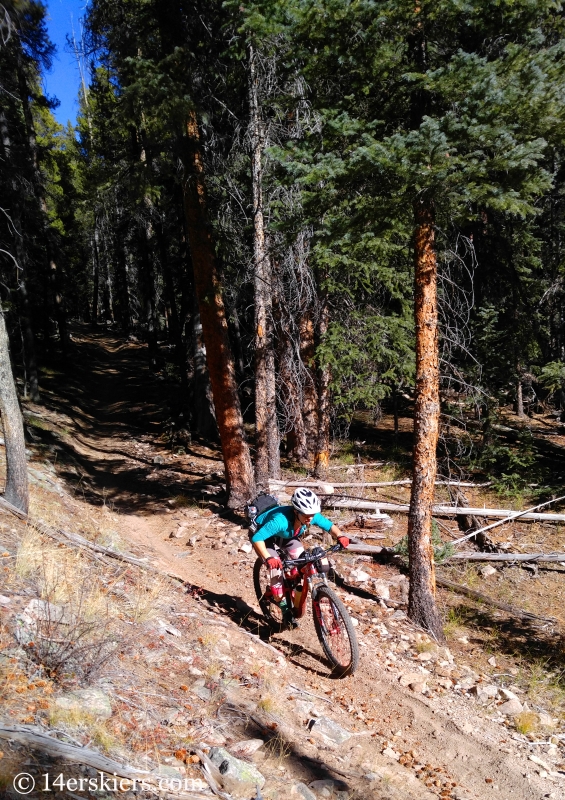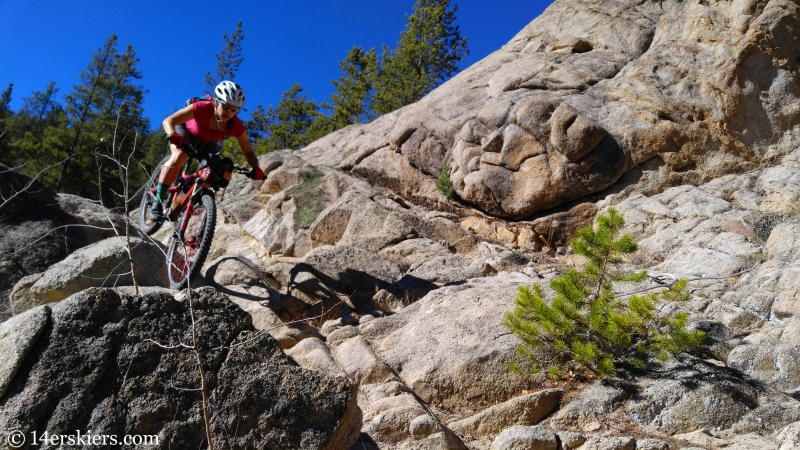 Frank.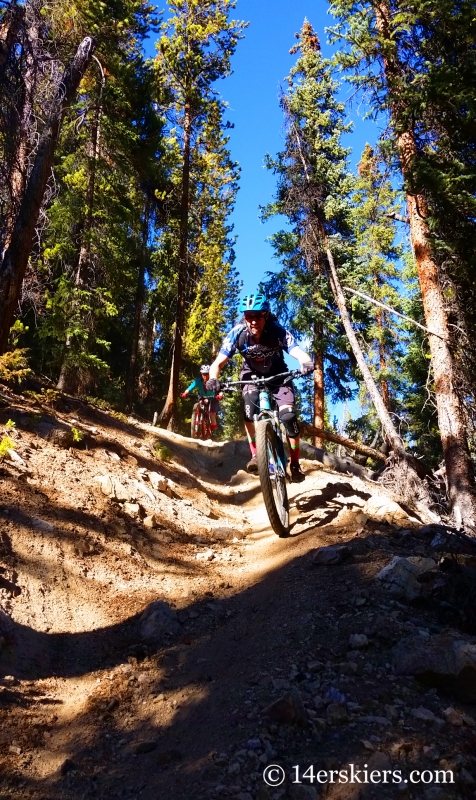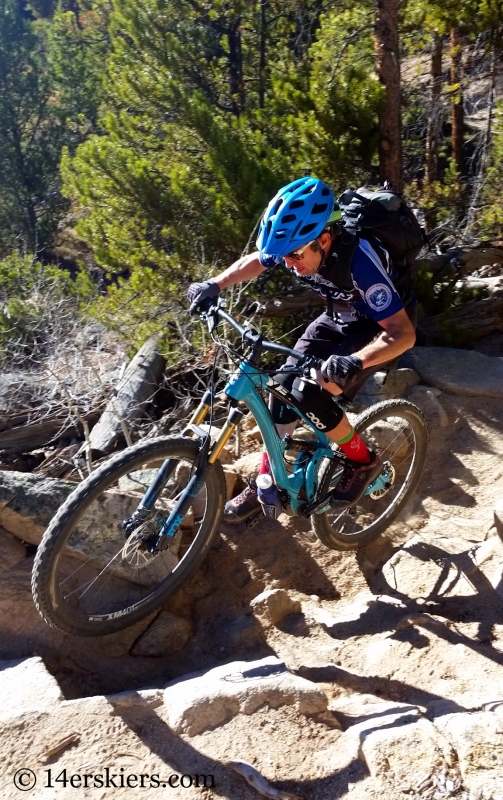 Brendan.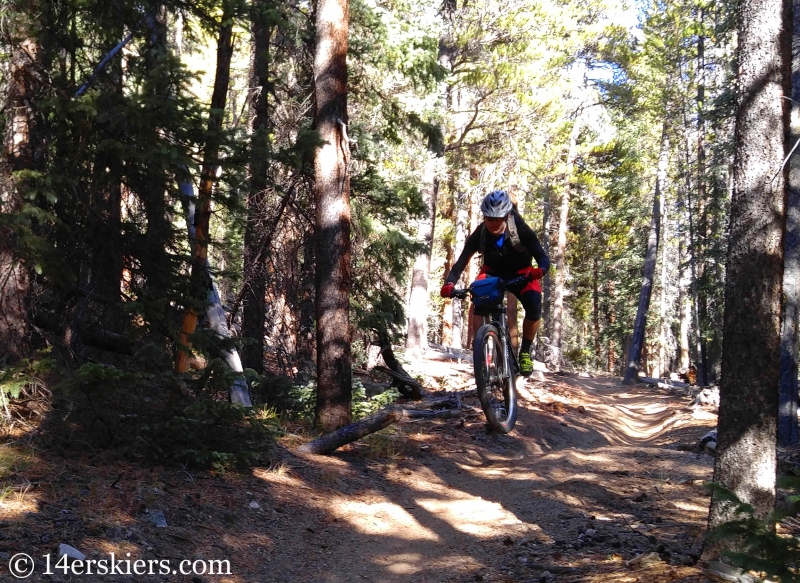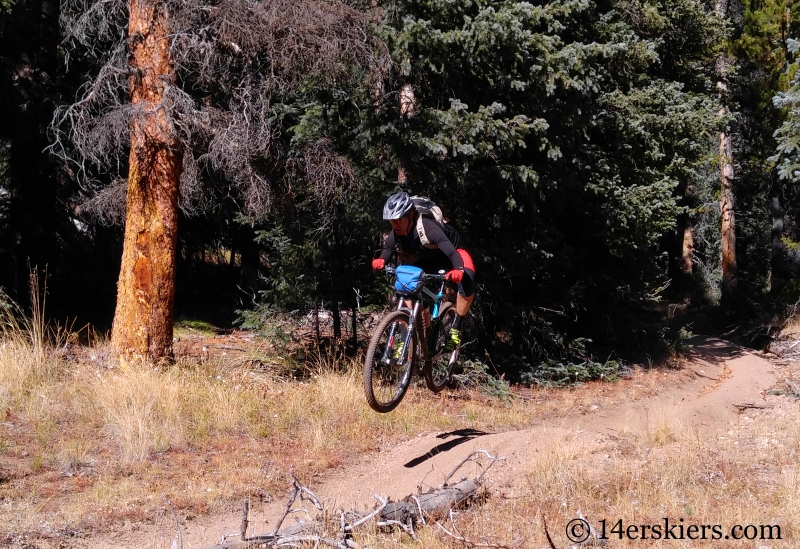 Me.

Take Two – Now
I had the opportunity to ride this trail again just a couple of weeks ago with my friend Larry. The singletrack climb: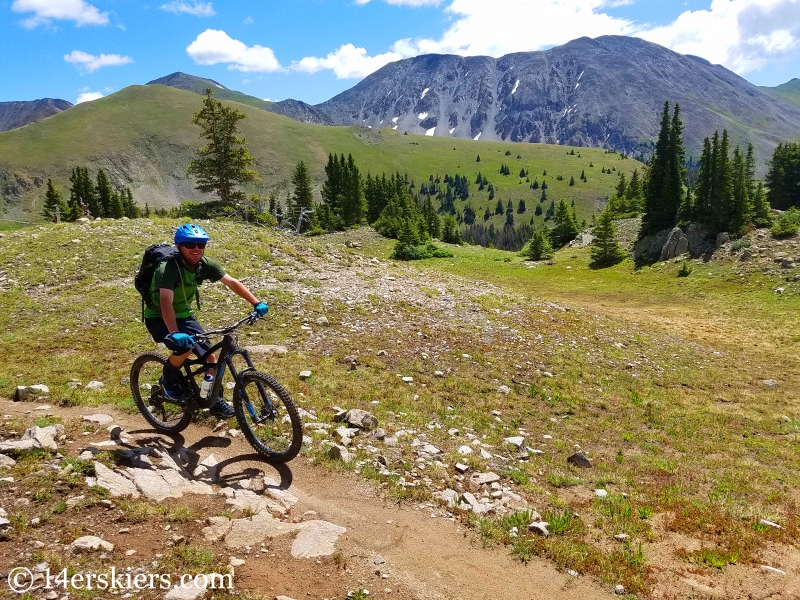 And the hike-a-bike.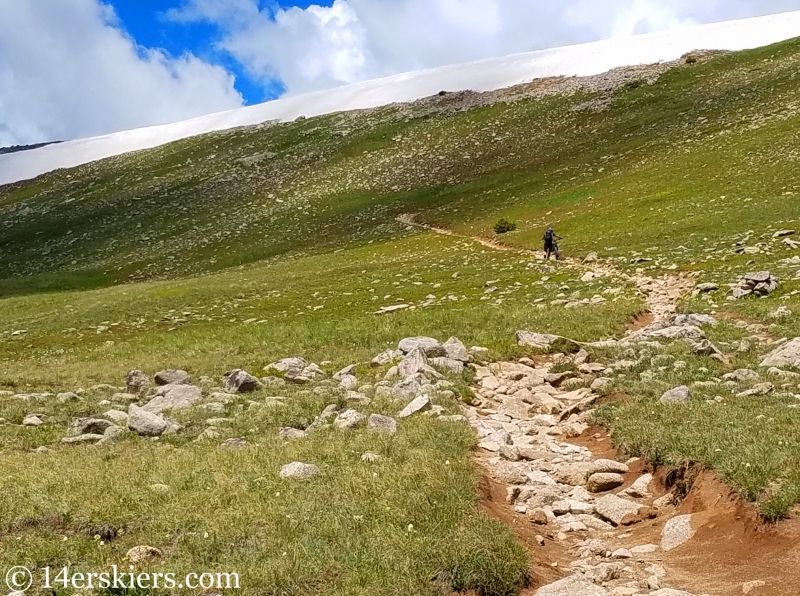 Larry soaking in the view.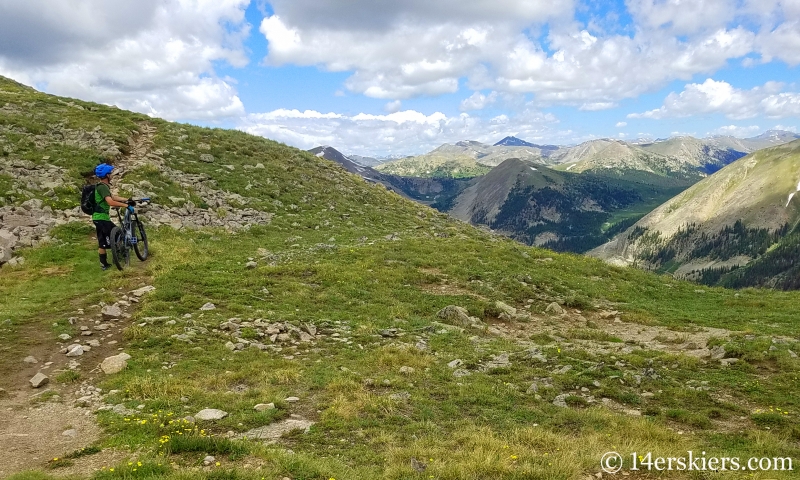 That ptarmigan was still there. You can see it just left of the sunflower, just above the center of the photo.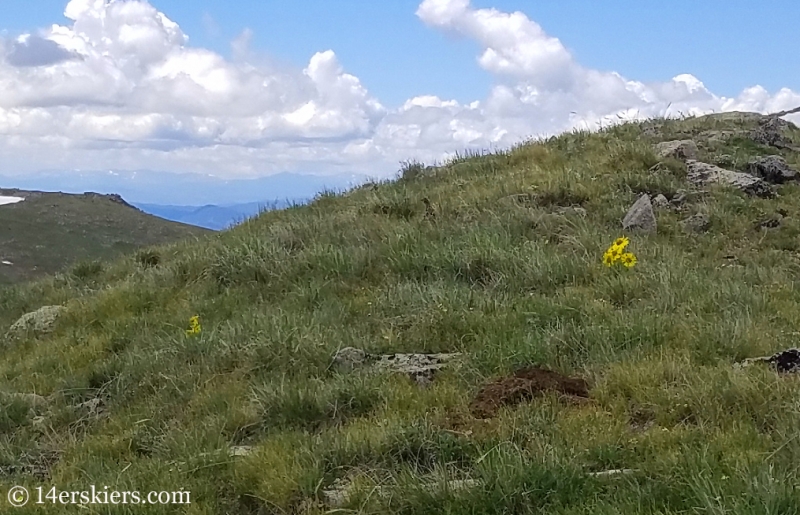 I shot a little bit of video this time. Larry near the upper portions of the descent.
Me.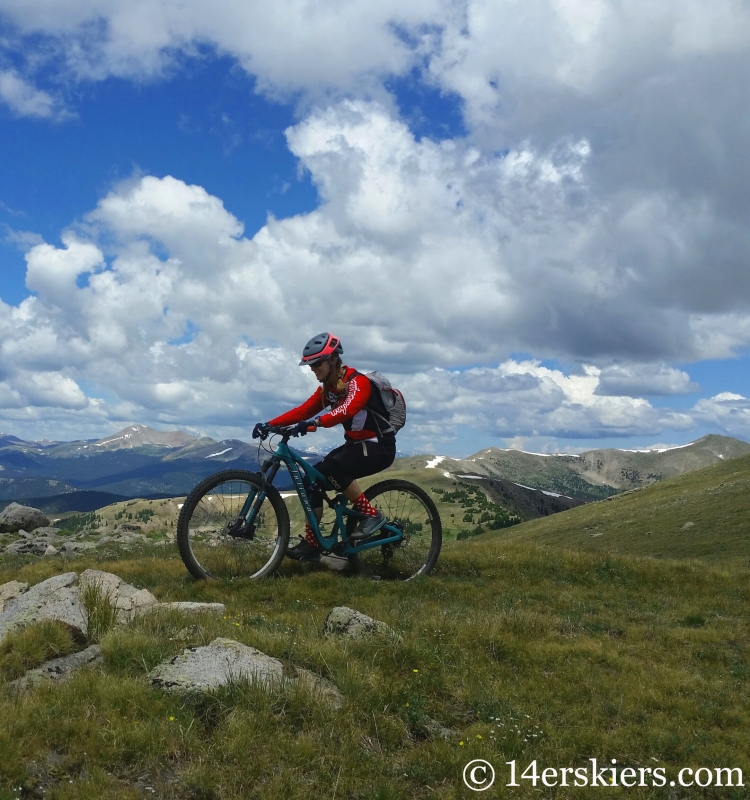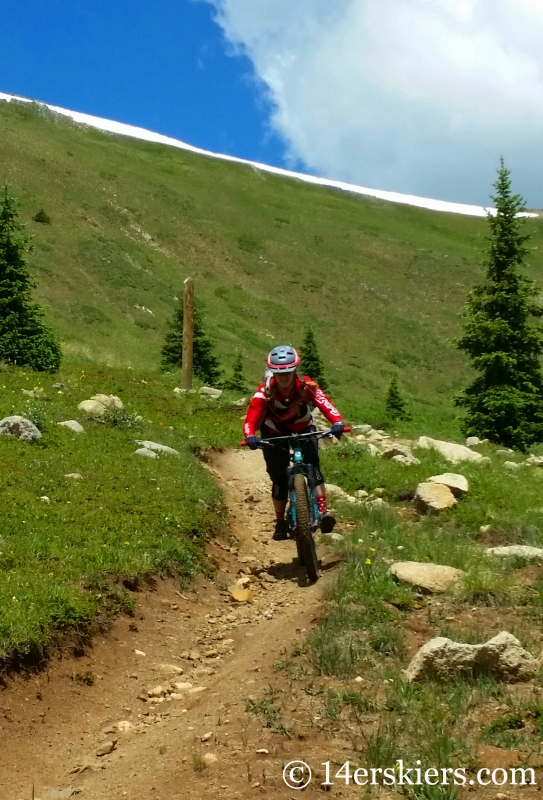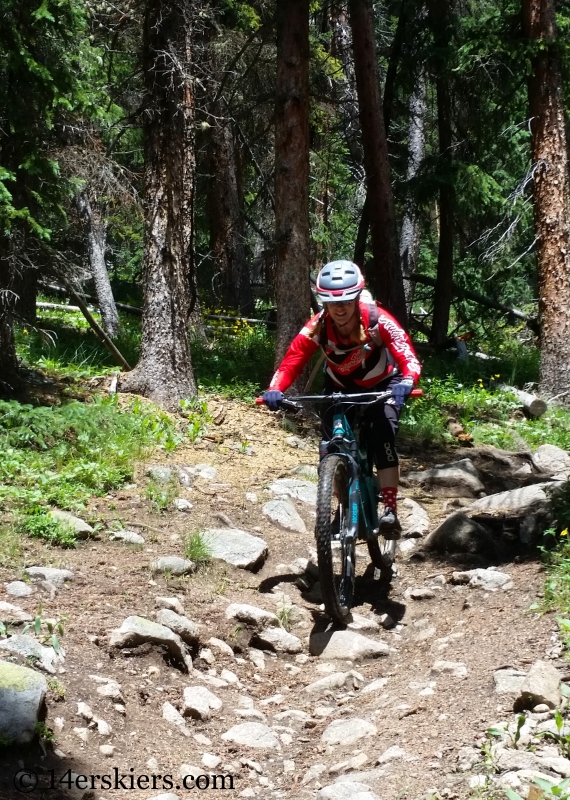 Larry.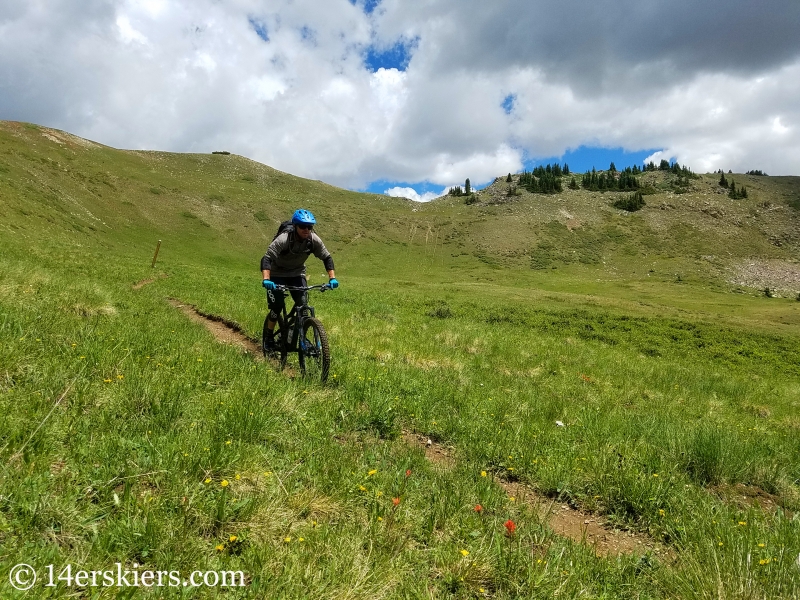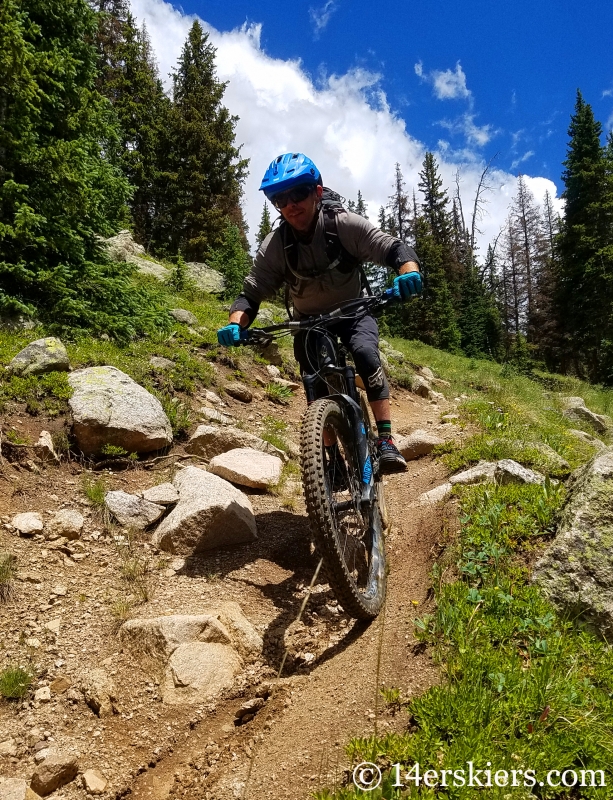 And a parting video of Larry.
There's a reason why we keep going back to ride Canyon Creek trail – it's one of our favorite rides. Check it out if you haven't – it's likely be a favorite of yours too!
Map of the Canyon Creek Loop
Here's a map of the Canyon Creek Loop. For more details, check out our mountain biking guide!
Aside from skiing, biking, and all outdoorsy things,
Brittany Walker Konsella
also loves smiles and chocolate 🙂 Even though she excels at higher level math and chemistry, she still confuses left from right. Find out more about
Brittany
!
Latest posts by Brittany Walker Konsella (see all)
Summary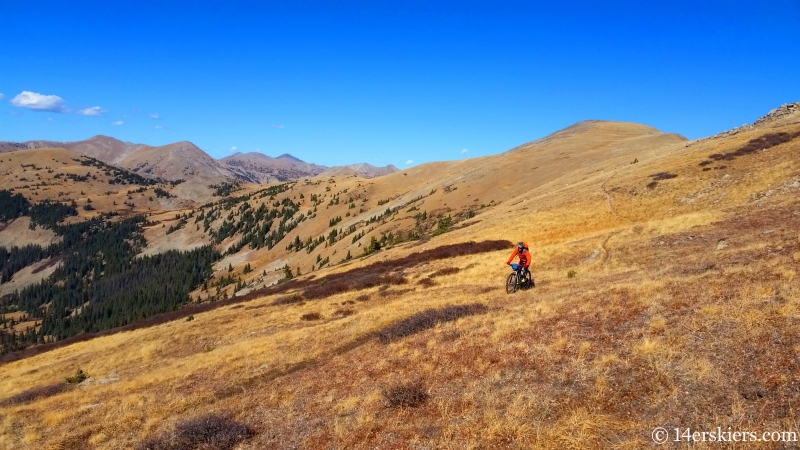 Article Name
Mountain biking Canyon Creek Trail near Whitepine
Description
Although hard to get to, Canyon Creek Trail rewards those who put forth the effort. Find out why this is one of our top trails to ride!
Author