Backpacking in the Fossil Ridge Wilderness (29 Aug 2014)
(Last Updated On: September 4, 2014)
I've been itching to get on a backpacking trip this summer. But, it's proved difficult with rainy weather, visiting friends and family, and work. Finally, Frank and I were able to escape to the Fossil Ridge Wilderness – an area I've been eager to explore. Though time only allowed for a one-night trip, it was still a great time to get unplugged for awhile.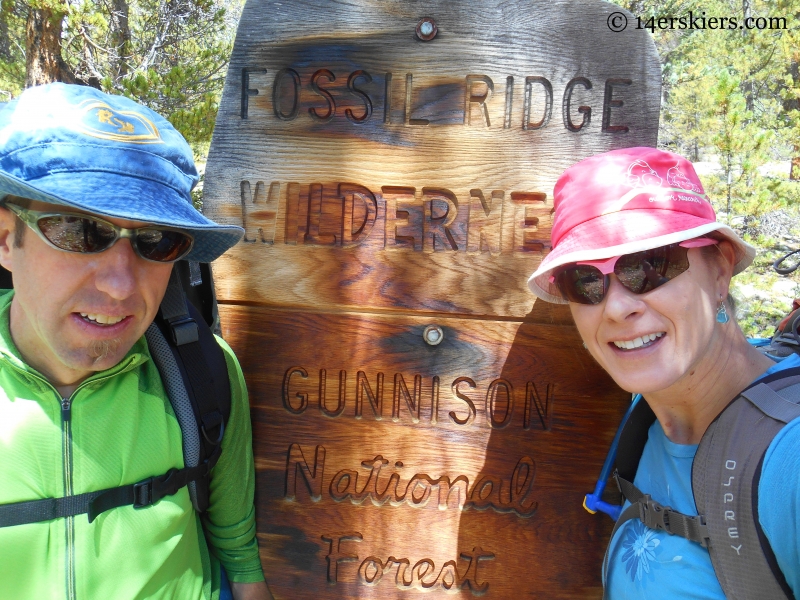 The plan was this: hike to Lamphier Lake (yellow arrow below), where we would set up camp and spend the night. If weather allowed, we would hike to the nearby Gunsight Pass in the afternoon/evening. The next day, we would climb and summit three Peaks: Fossil Mountain, Square Top Mountain, and Henry Mountain (red x's below).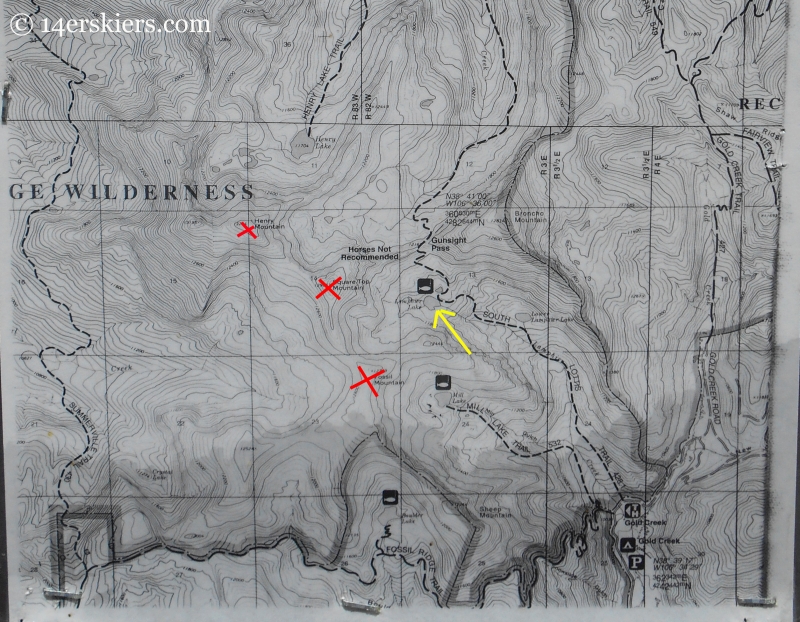 The trail, called the Lottis Trail or 428.1, began 1/4-mile past the Gold Creek Campground. It followed the path of an old 4×4 road, that was likely closed to cars when it became part of Wilderness in 1993. The trail crossed the Lamphier Creek twice.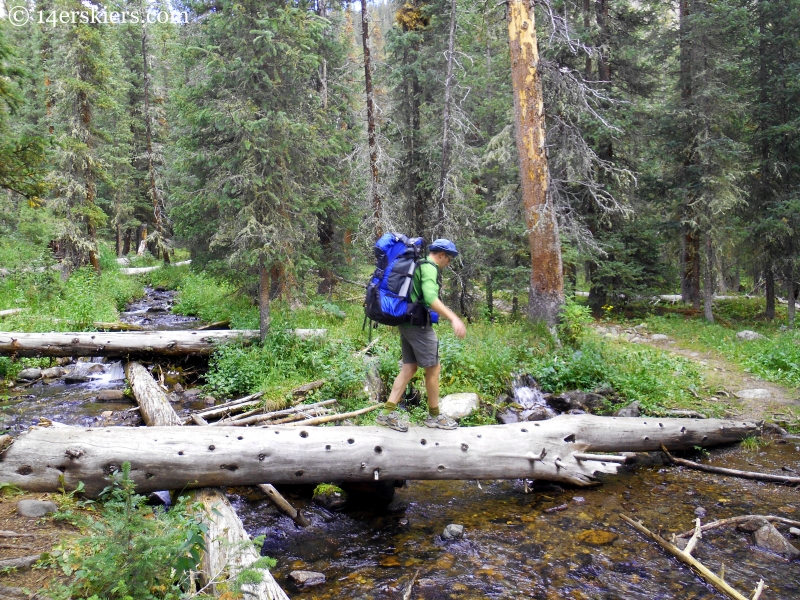 We found the forest to be surprisingly lush, and I found myself happy that this old-growth forest had been preserved.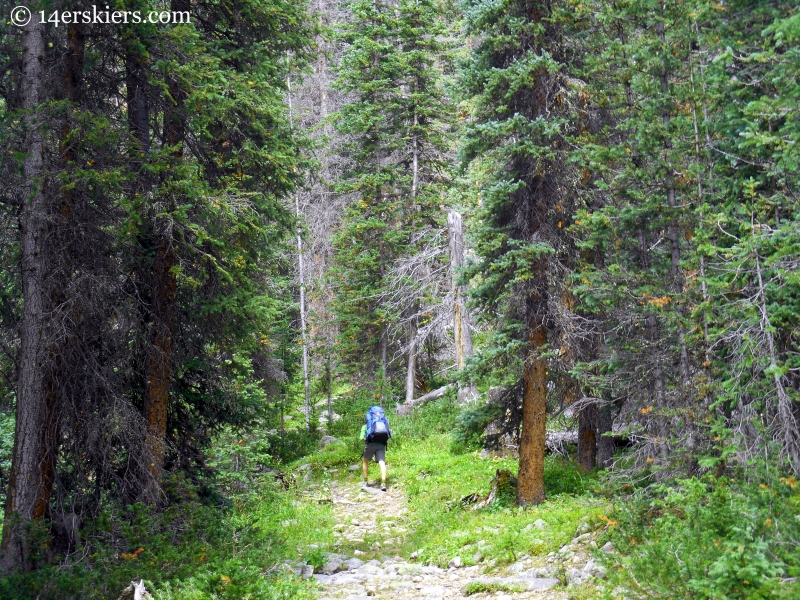 The hike to Lamphier Lake was quick, as it is only 3 miles. And Lamphier Lake proved to be everything I'd imagined and more. Lamphier Lake with Fossil Mountain on the left and Square Top Mountain on the far right.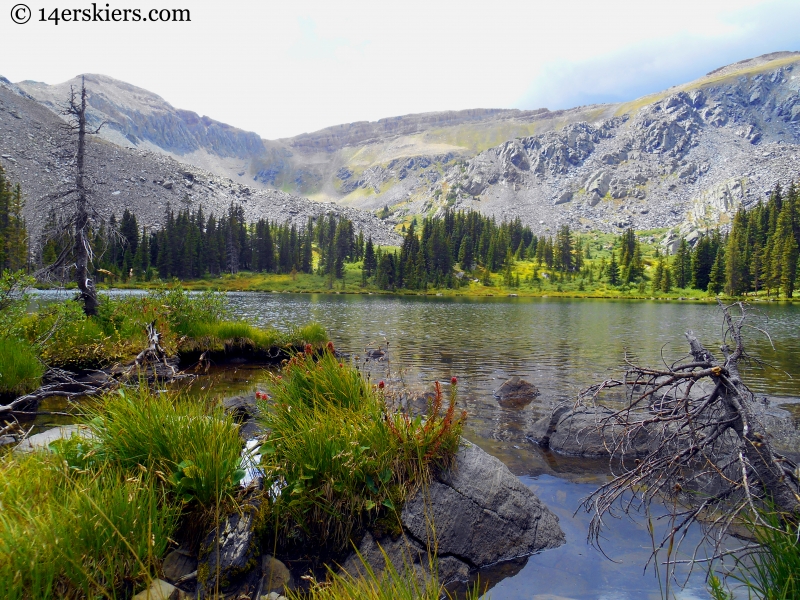 We hadn't even had time to really absorb the beauty before it started. The hail, that is. We quickly set up our tent and ducked into it for cover. Hail bounced all around us.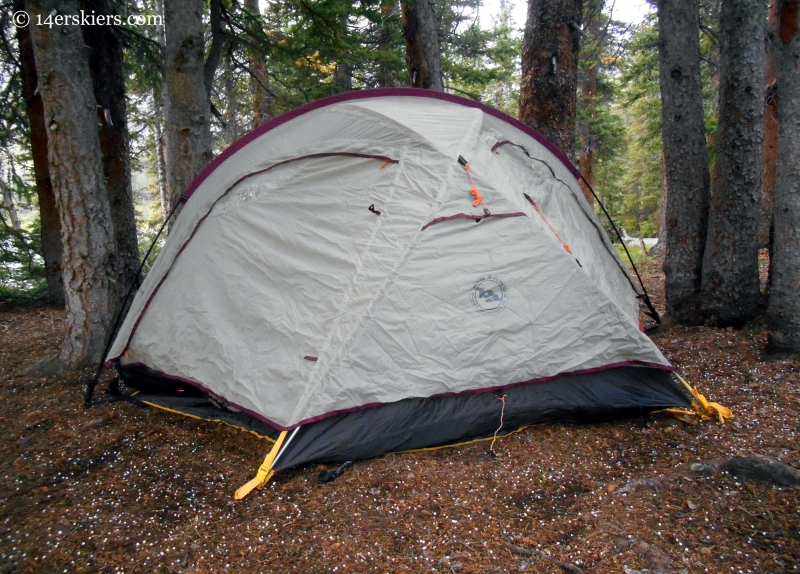 After the storm passed, we got out to do a little bit more exploring. We checked out a smaller neighboring lake: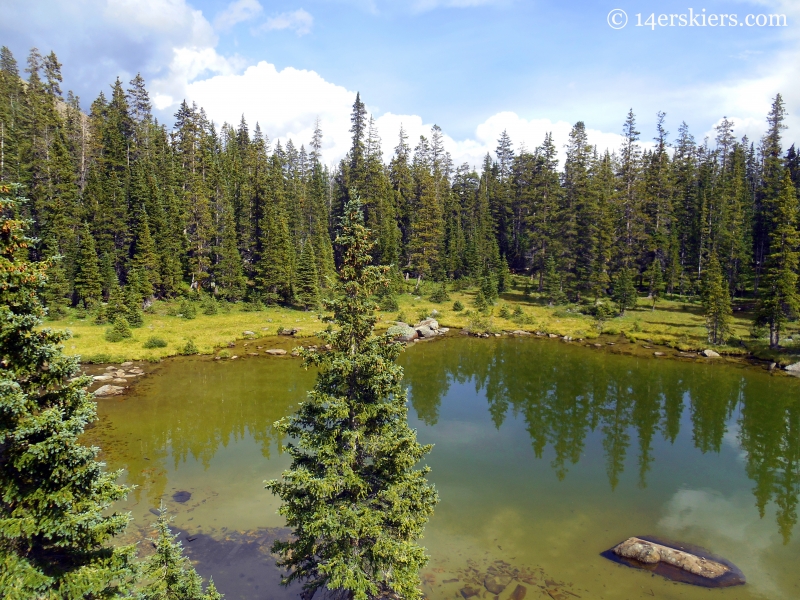 The smaller lake with Lamphier Lake behind, and Fossil Mountain towering above.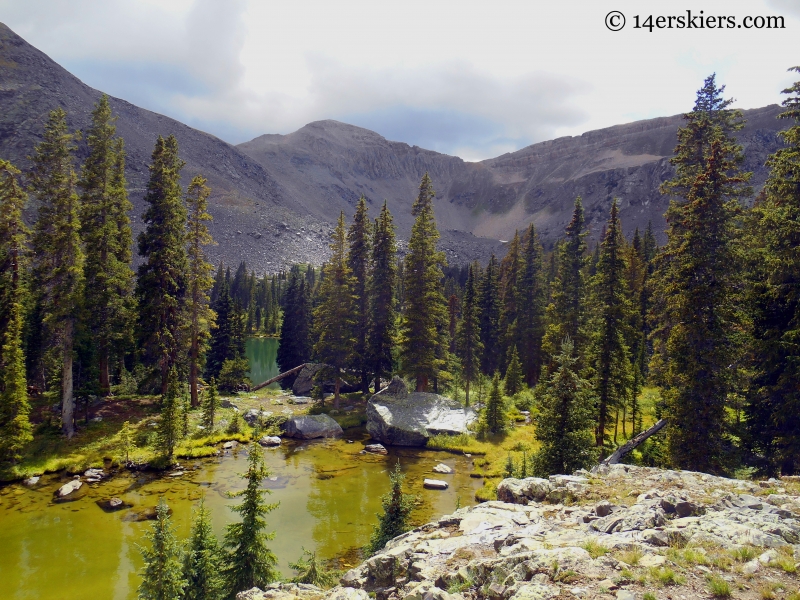 This is a mushroomers paradise.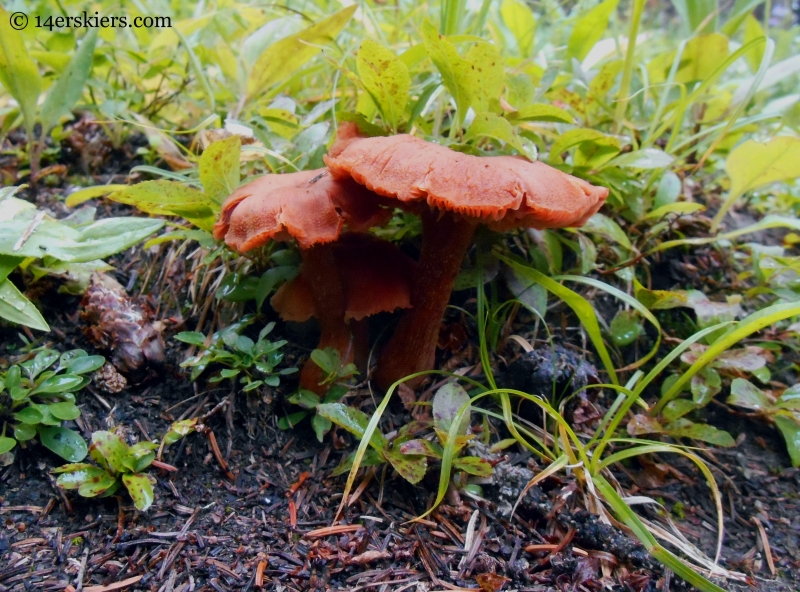 Unusual igneous rocks like this were scattered all about the area.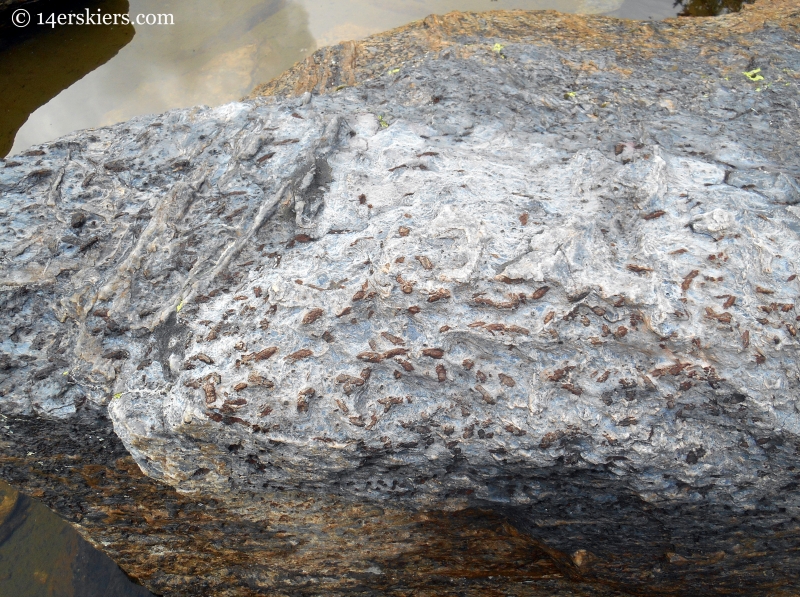 We continued our walk by circumnavigating Lamphier Lake.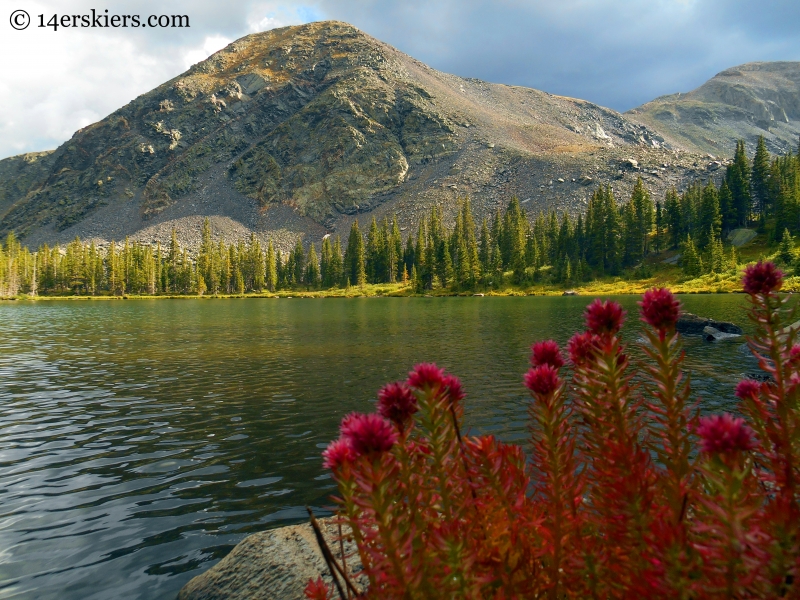 King's Crown becomes even more amazing this time of year.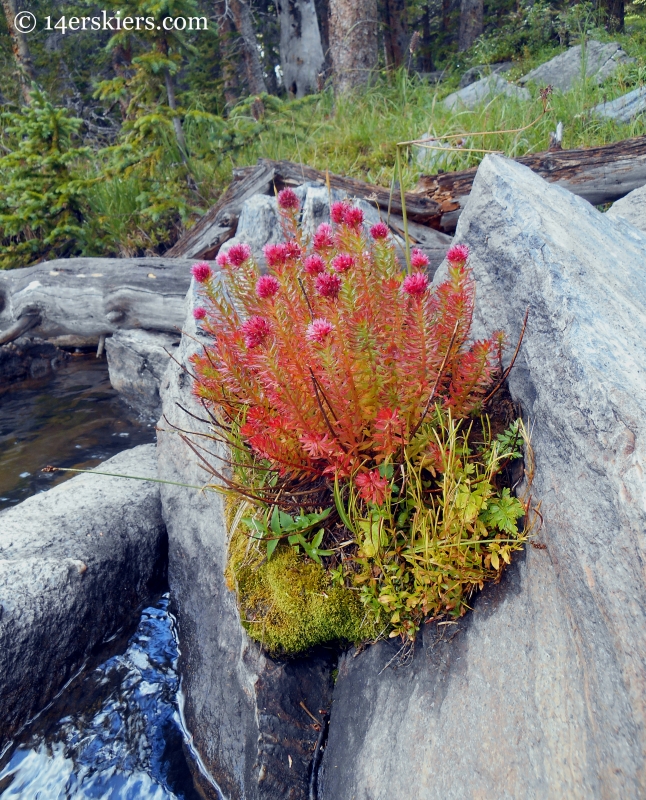 Shroom-a-riffic!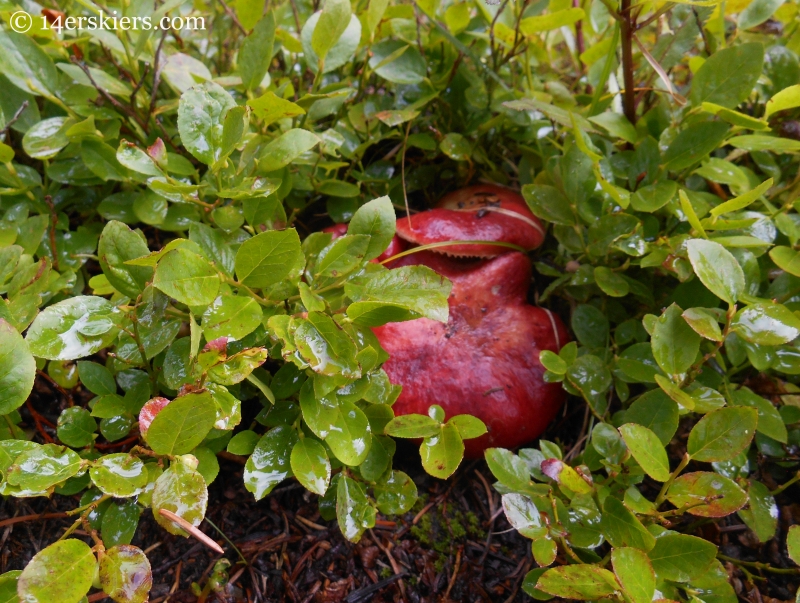 Square Top Mountain in the background.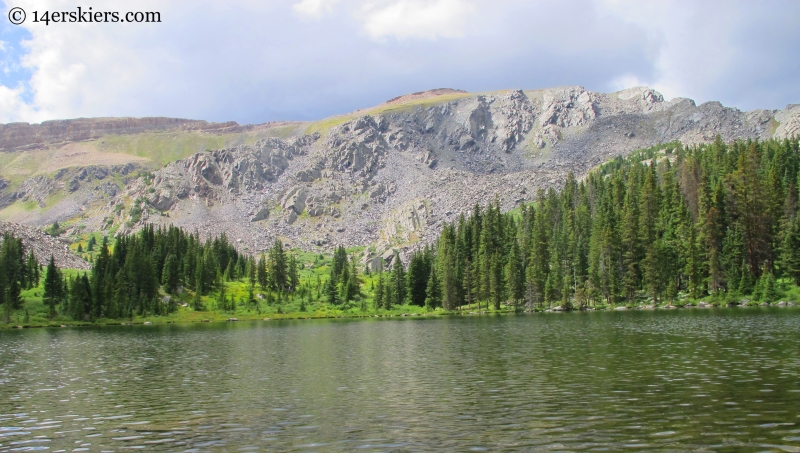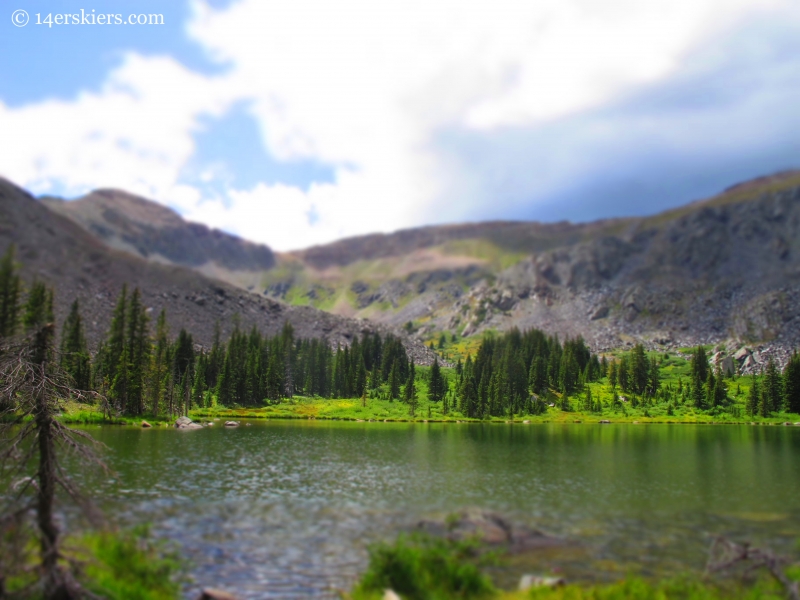 The forecasters had called for a 0% chance of precipitation. They couldn't have been more wrong. As we finished up our loop around Lamphier Lake, it began to hail again. Again, we popped into the tent for shelter. Storm after storm passed, and the breaks between them continued to decrease. We poked our heads out for a bit and tried to light a fire, but the wood was damp to the core and would not hold a flame. So, we resolved to cook dinner.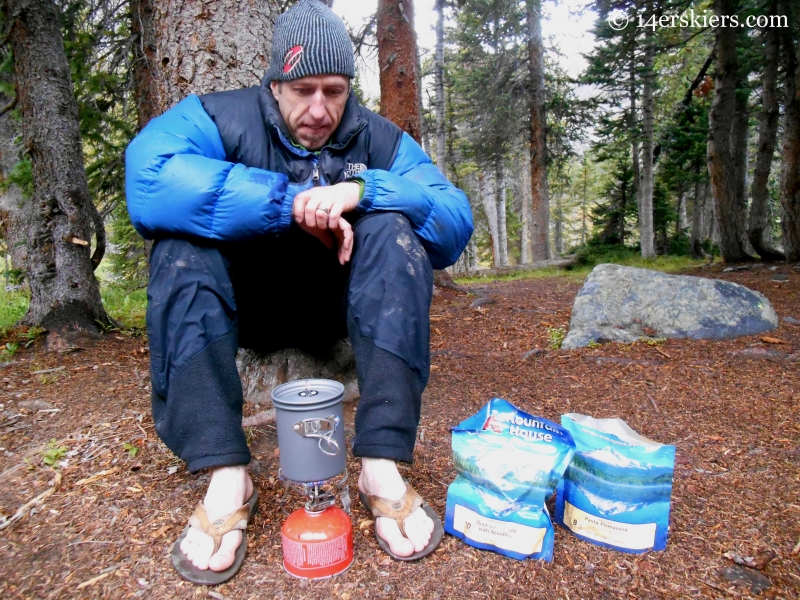 When camping our backpacking food of choice is always Mountain House. They create nutritious and tasty meals that are good on the tongue and nice to the stomach. They've been a favorite of ours for years. Tonight's menu: Pasta Primavera and Beef Stroganoff with Noodles.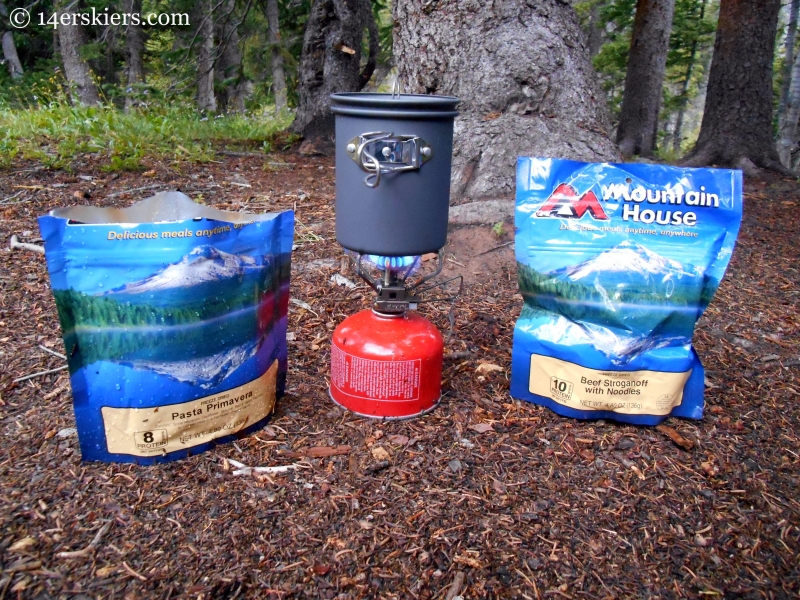 And, for dessert, the Rasberry Crumble. This treat is worth its weight in gold, it tastes so good.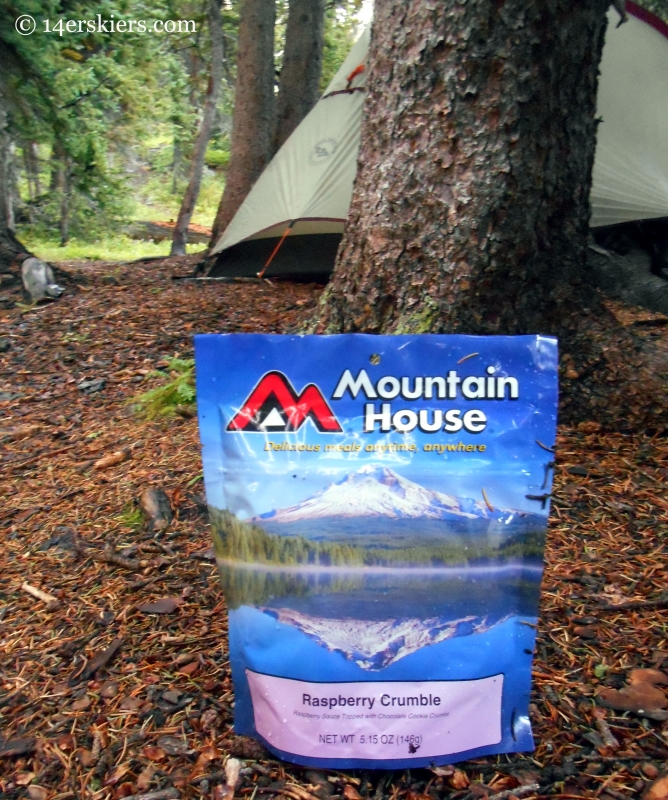 Alas, another hail storm came that wouldn't let up, and we were forced to finish our dinners in the tent.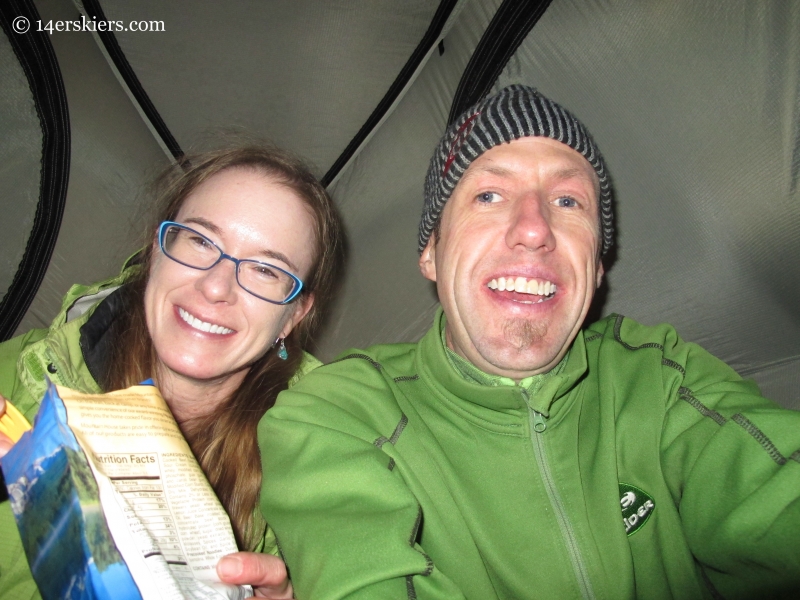 We tried to keep in good spirits, despite not being able to spend time outdoors. As the last light drifted from the sky, we faded asleep, hoping the weather would improve the next day.
Read PART TWO of our adventures backpacking in the Fossil Ridge Wilderness!
Want to do this hike yourself?
---
Aside from skiing, biking, and all outdoorsy things,
Brittany Walker Konsella
also loves smiles and chocolate 🙂 Even though she excels at higher level math and chemistry, she still confuses left from right. Find out more about
Brittany
!
Latest posts by Brittany Walker Konsella (see all)