July mountain biking in Crested Butte
(Last Updated On: August 3, 2017)
With the snow melting away from the alpine and wildflowers abound, July is one of the best months to ride in Crested Butte! But this July was a little more difficult for us since the snow took longer to melt than usual, keeping us from some alpine rides, and we've seen more monsoonal rains than normal, which have made it difficult to find good days to ride long routes. Still, we found some great July mountain biking in Crested Butte. Here's a re-cap on some of our rides!
Crested Butte Mountain Resort
The ski area remained beautiful all July. Meander.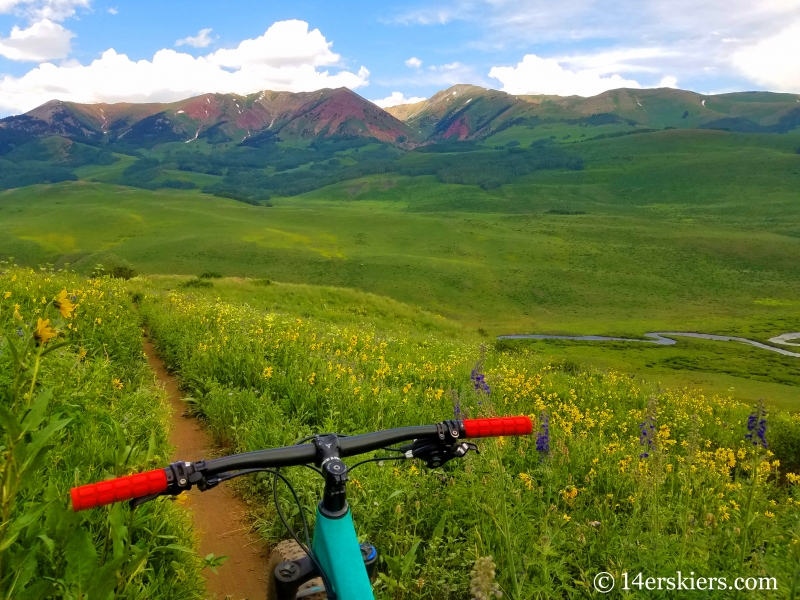 Painter Boy in full flowers!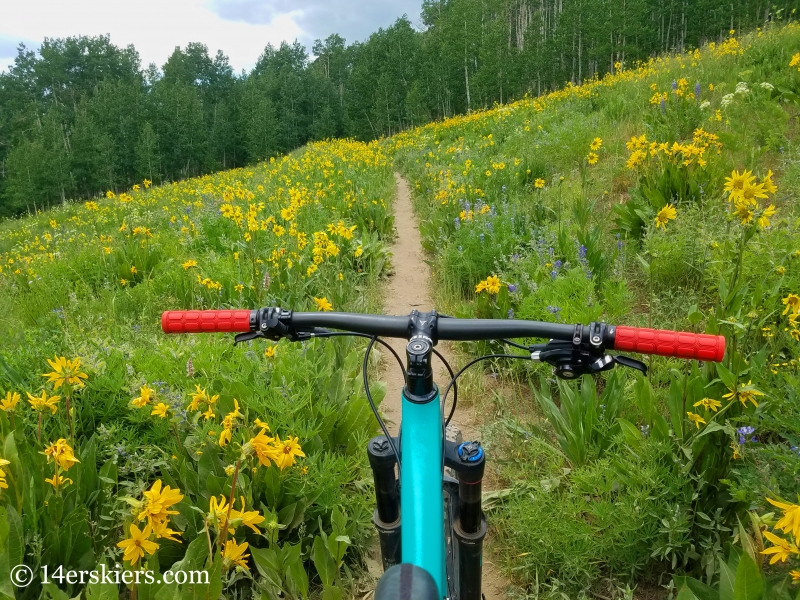 Frank riding Captain Jacks, pre-rain, while thunder and lightning boomed all around us.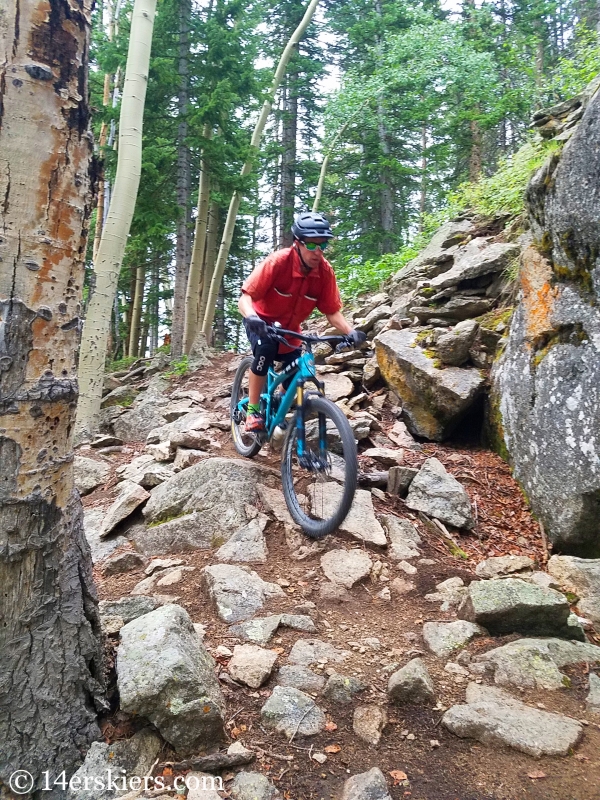 Reno Ridge
One afternoon, after work, we headed up to ride the classic Reno-Flag-Bear-Deadman's loop only to have dark clouds heading directly toward us. With some pretty bad clay-mud on those trails, we opted to limit ourselves from the rain and take Reno Ridge instead. Thankfully, we stayed dry. Frank.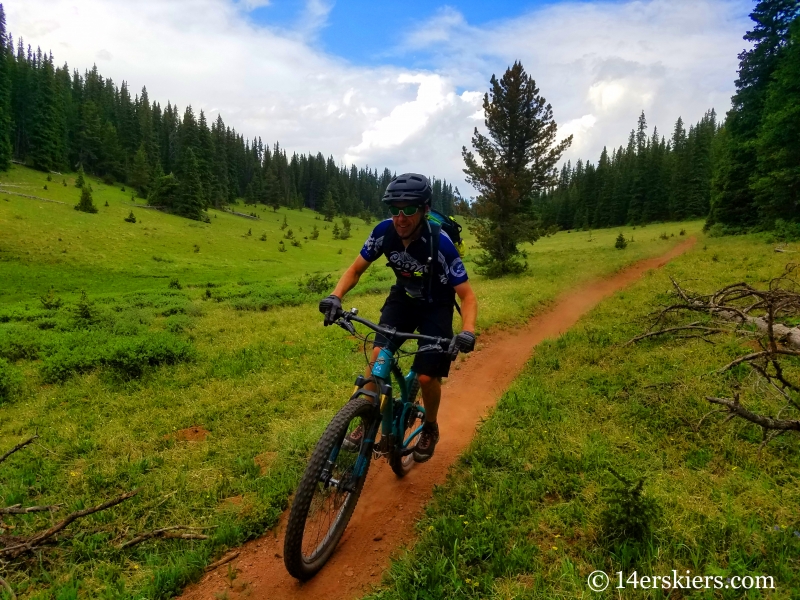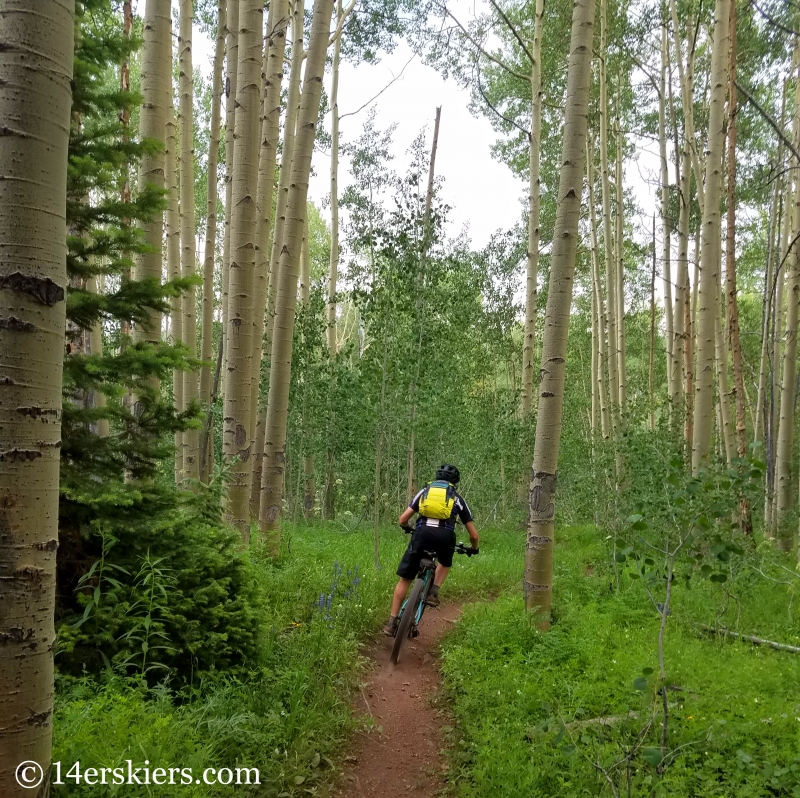 Me.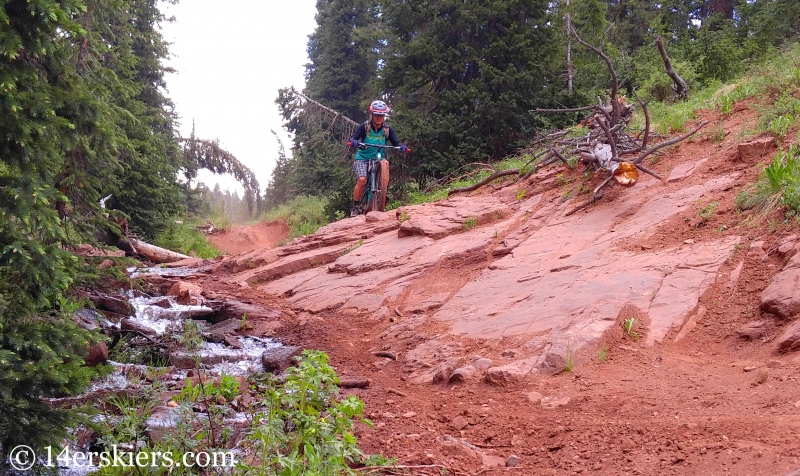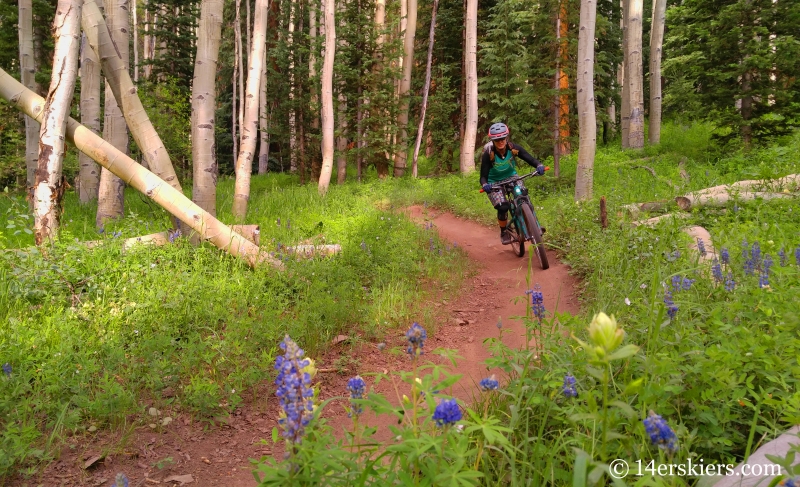 Green Lake Trail
After work one day mid-month I wanted to get my bike dialed in from some changes that had been made. So, I took Rubi for a spin on Green Lake Trail in the Seattle-style mist.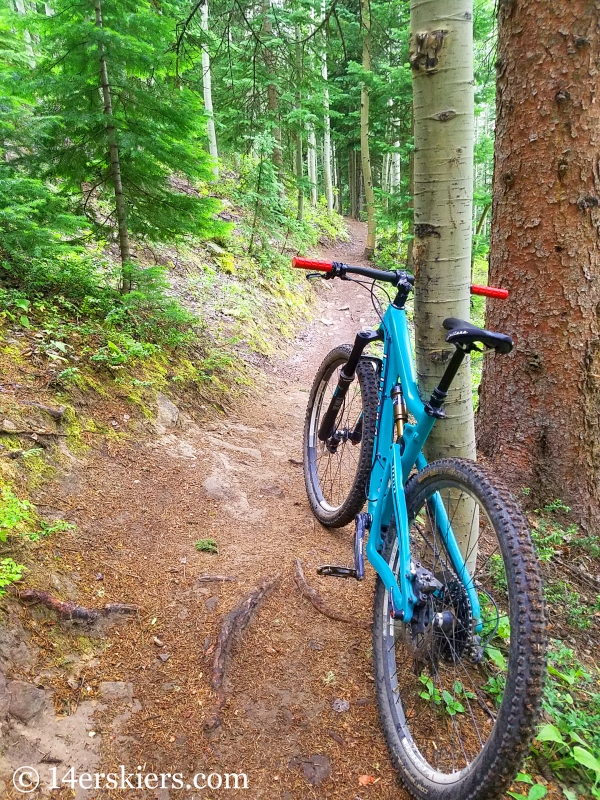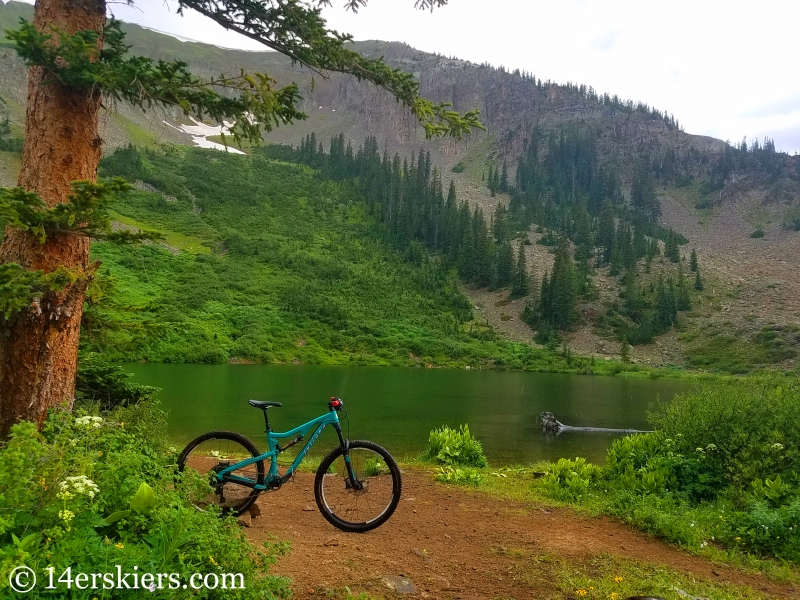 Waterfall Cutoff
The next day, the sun was out, and we soaked up the opportunity to get in a quick Waterfall Cutoff ride before work.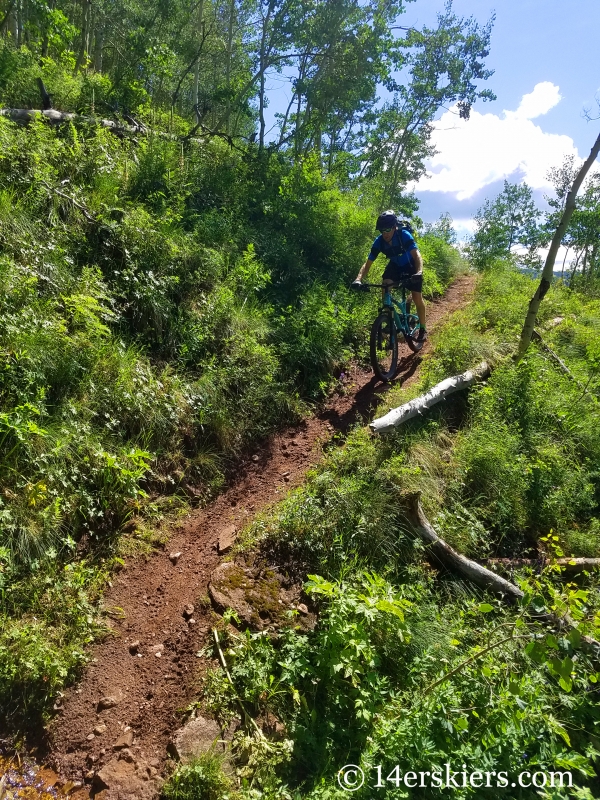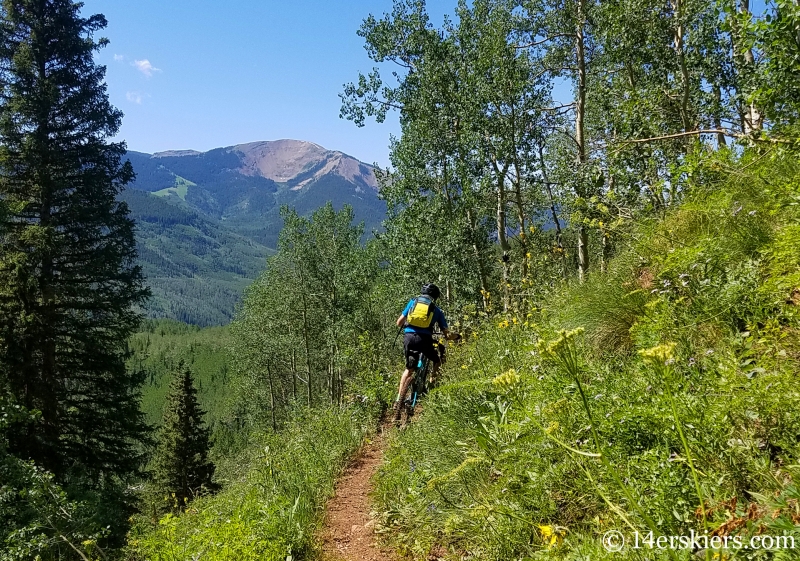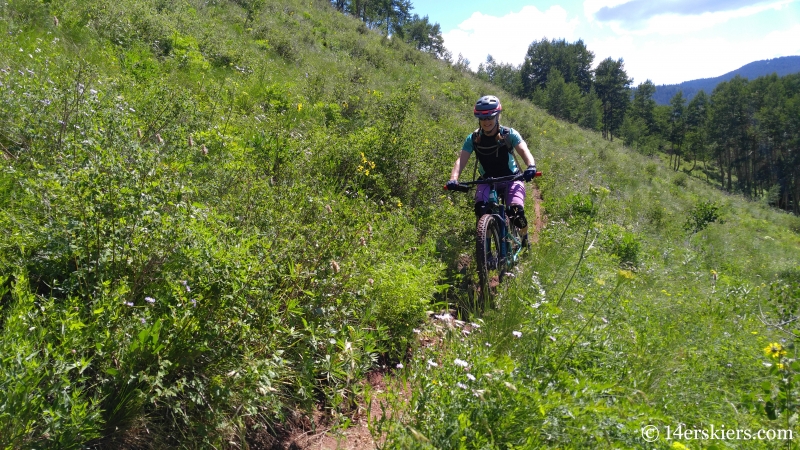 Rainbows
But, there were a lot of rainy days. Still, rainy days sometimes leave us some beautiful things….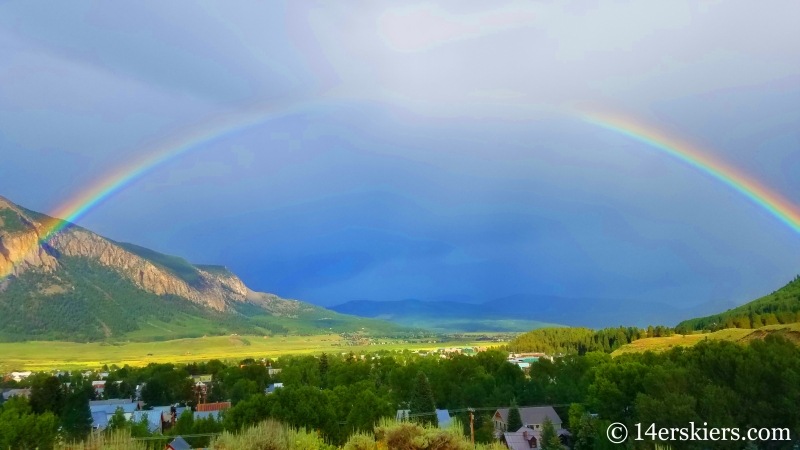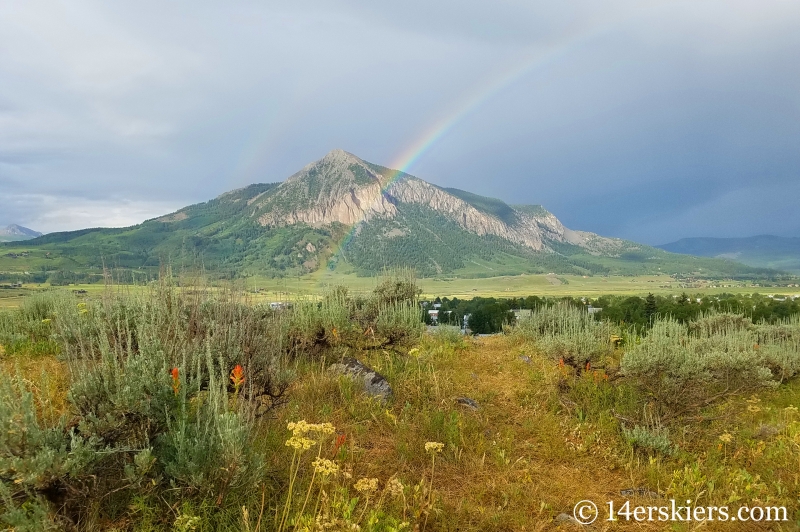 Hartman Rocks
Speaking of rainbows…. I spotted one that lasted quite awhile during an evening ride at Hartman Rocks.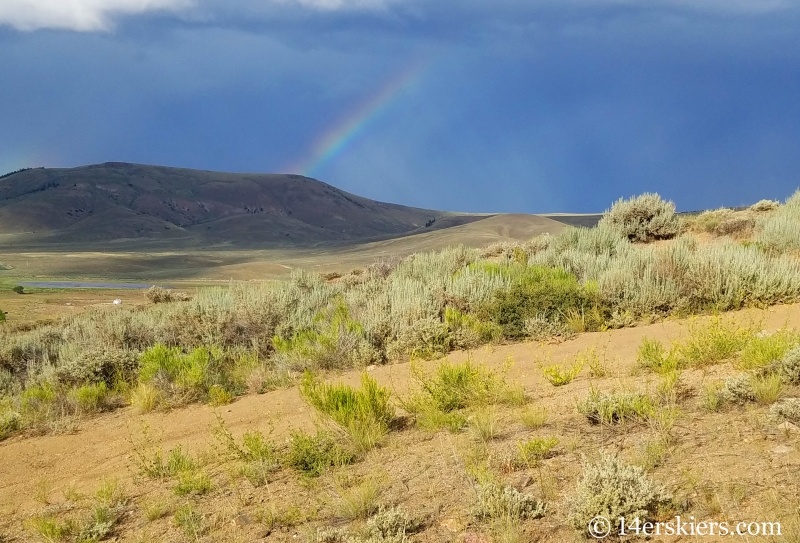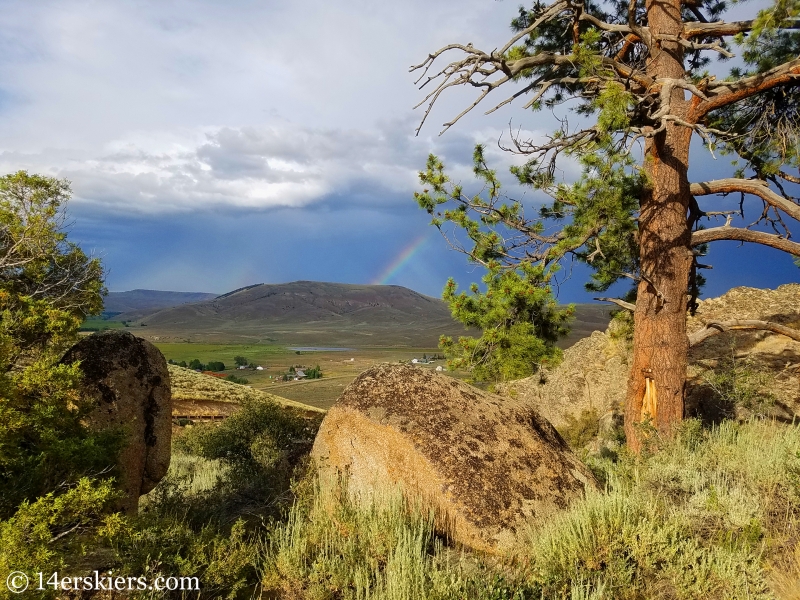 We found ourselves riding down at Hartman Rocks about 5 times in the month of July to escape rain in Crested Butte…. more than we've ever ridden Hartman's in July before!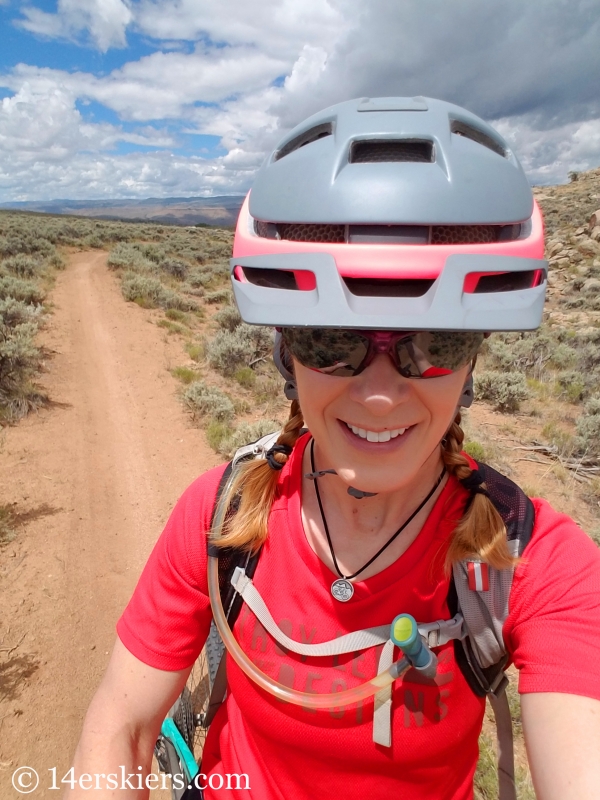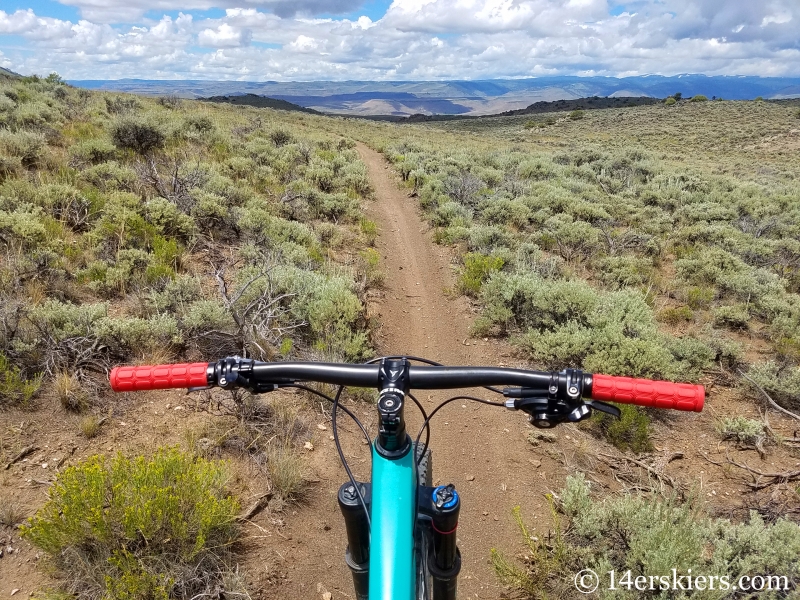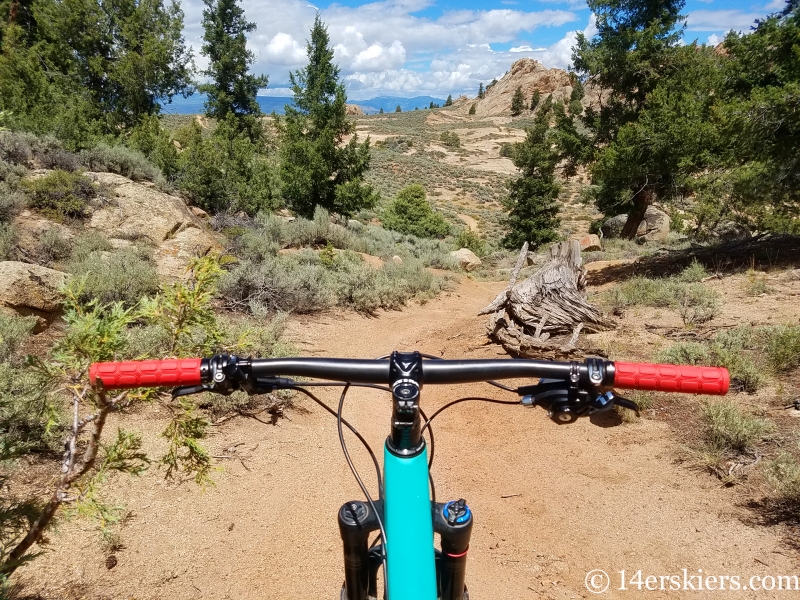 A couple of times we went down there only to have it rain there too.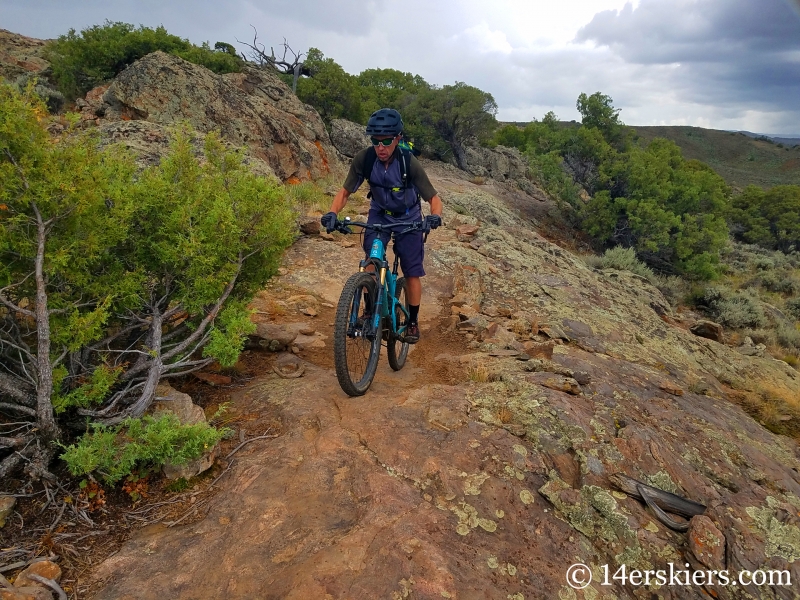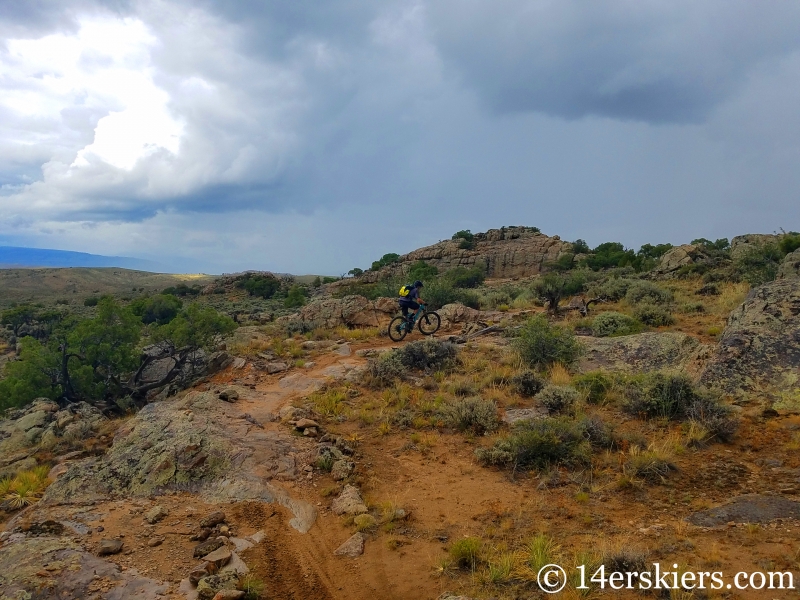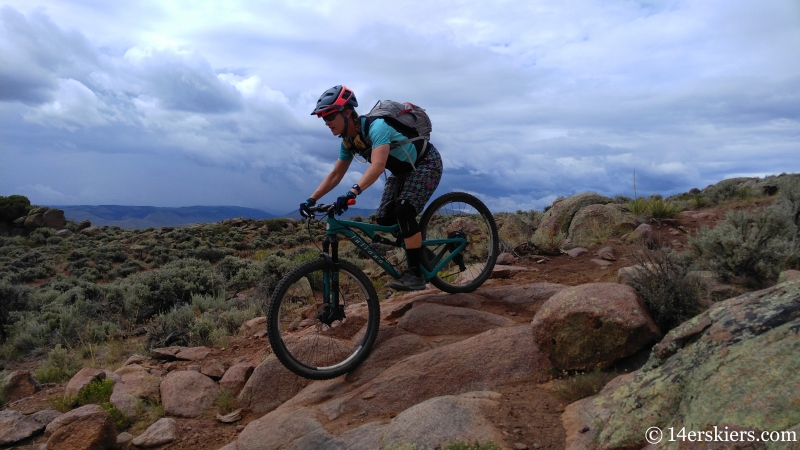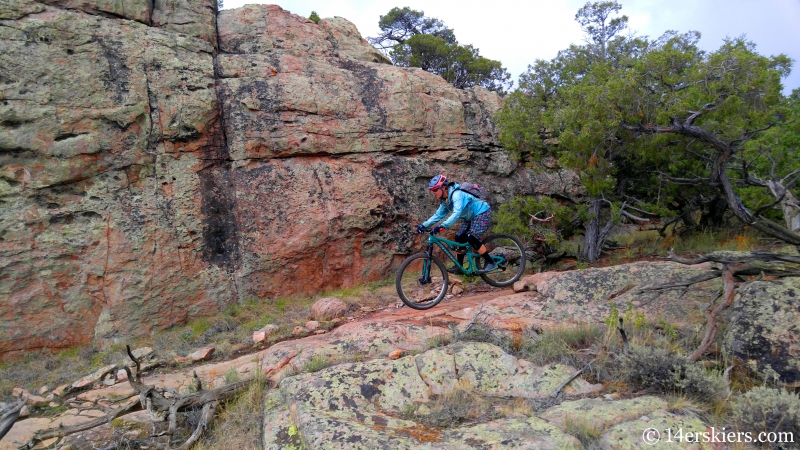 Snodgrass
One afternoon, I started out a ride in the rain and ended in the sun. I linked several trails on the ski area together along with a Snodgrass out-and-back.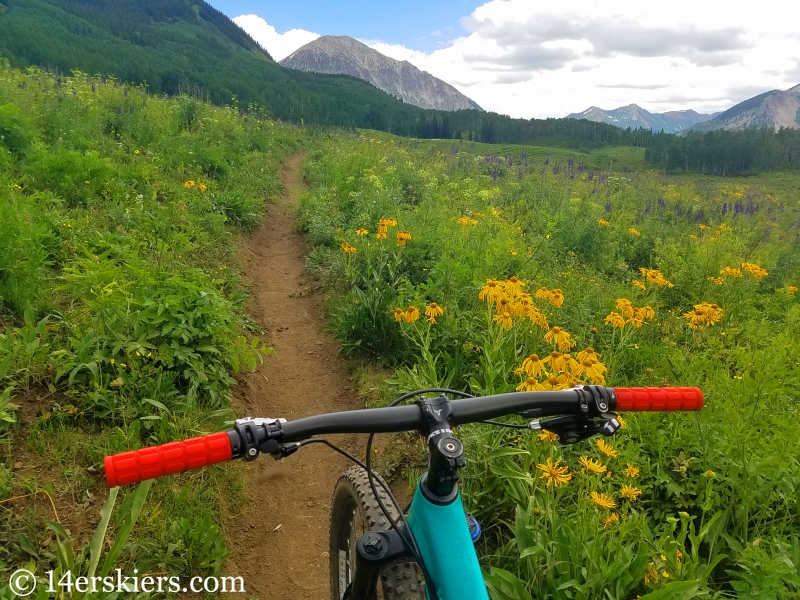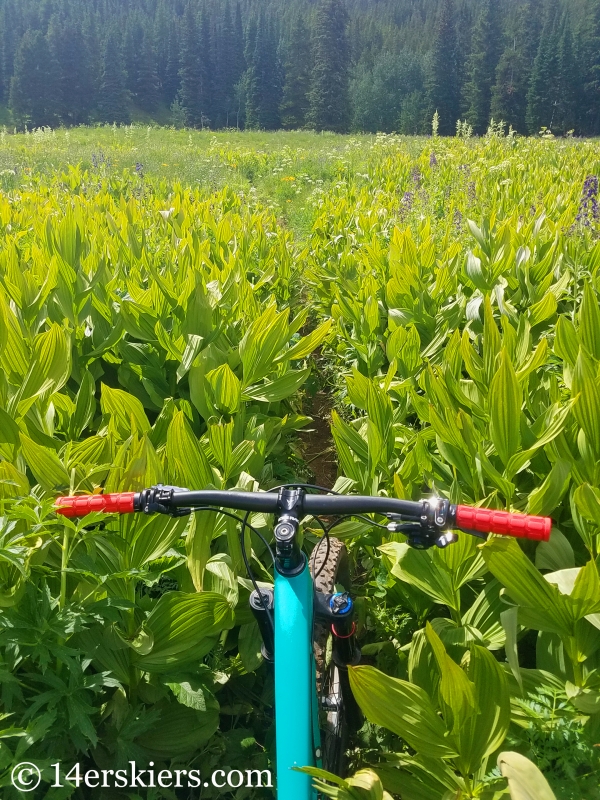 403 to 401
But, one of my best rides happened one morning toward the end of the month where it was forecasted to rain, but we woke up to blue. So, I went for it. I rode 403 to 401 from my home on the mountian – a big ride in and of itself – and I had to be done by noon.
Views from Washington Gulch Road.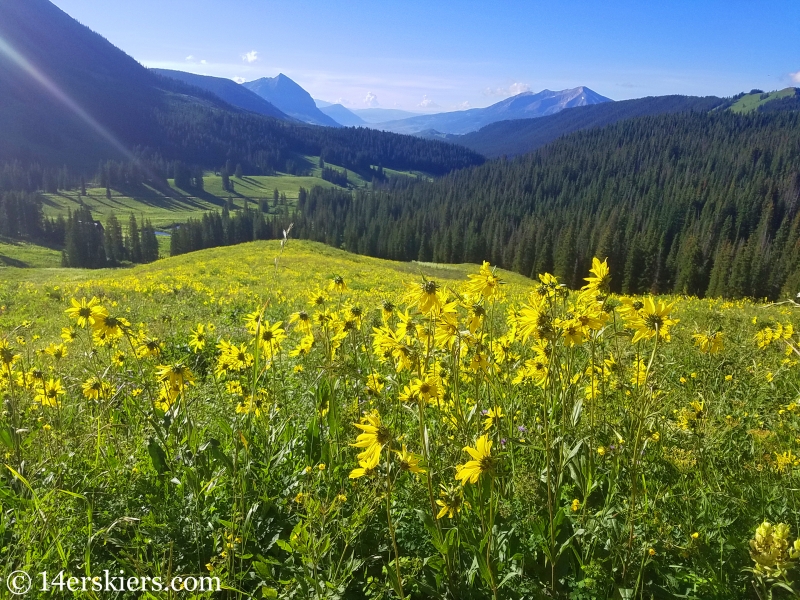 And it got better from 403.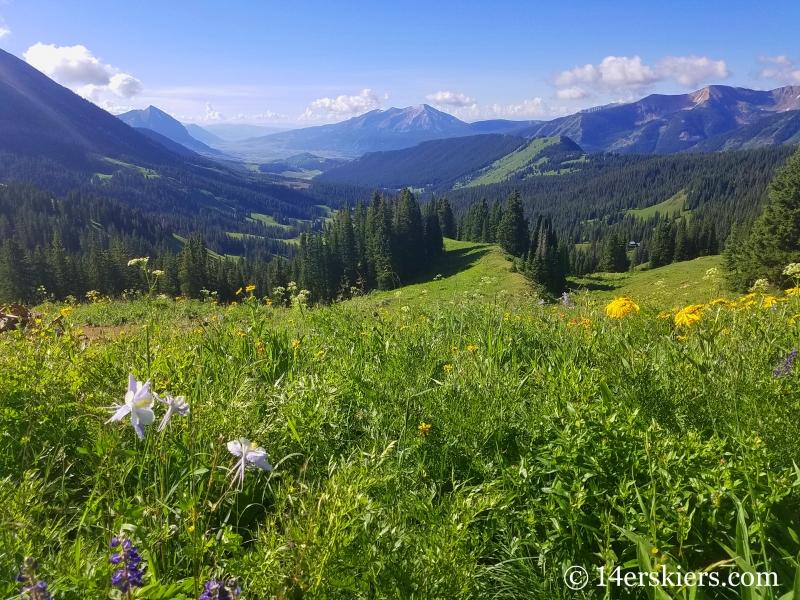 Looking toward West Maroon Pass from the top of 403.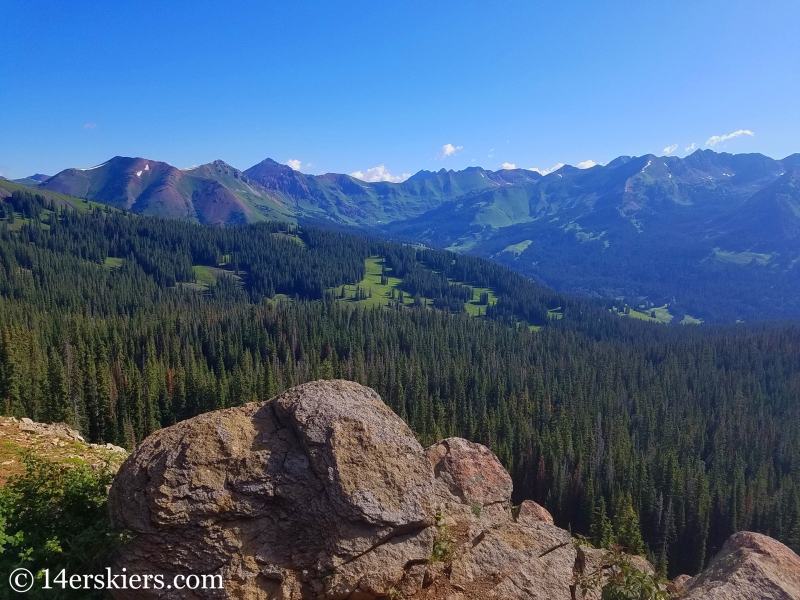 And the classic 401 shot….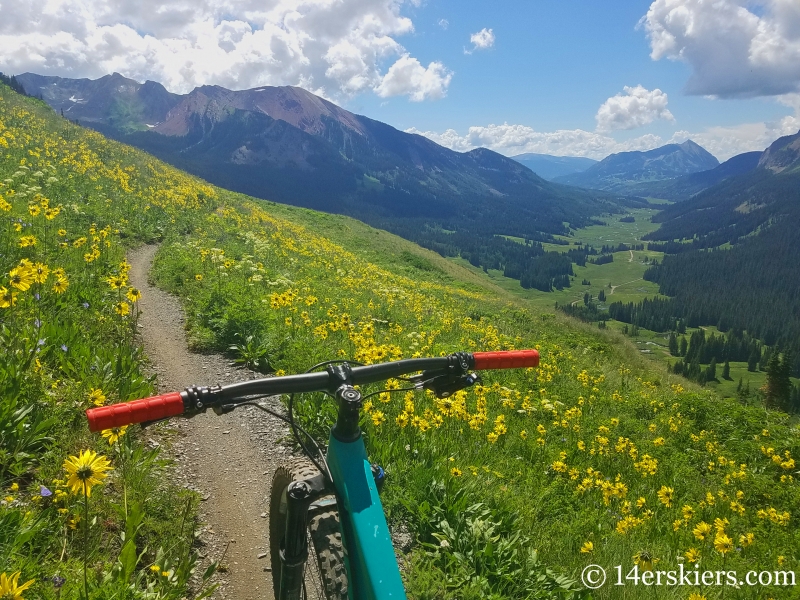 That's a recap of some of our July mountain biking in Crested Butte. For a few of our longer, more exploratory days, we've already posted some reports (see Flying Dutchman and Matchless to Doctor Park, and more are coming!
Aside from skiing, biking, and all outdoorsy things,
Brittany Walker Konsella
also loves smiles and chocolate 🙂 Even though she excels at higher level math and chemistry, she still confuses left from right. Find out more about
Brittany
!
Latest posts by Brittany Walker Konsella (see all)
Summary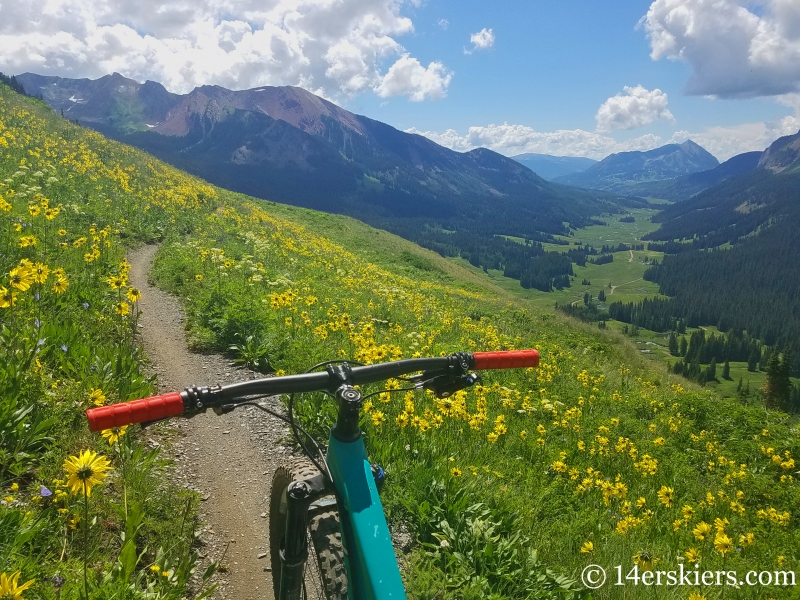 Article Name
July Mountain Biking in Crested Butte
Description
With the snow melting away from the alpine and wildflowers abound, July mountain biking in Crested Butte is the best!
Author