Guest Post: Skiing in Niseko, Japan
(Last Updated On: April 12, 2017)
Here our friend Susan Mol once again recounts skiing in another part of the world, and contrasts skiing in Niseko, Japan with her more recent ski trip to Gulmarg, India.
Japan is an amazing, bizzarre country. When you see Japanese lining up to take pictures of the most regular thing ever, like a road sign, it seems, well, odd. It's odd because it's a simple road sign meant to indicate icy roads ahead. No big deal. Then, you drive in Japan.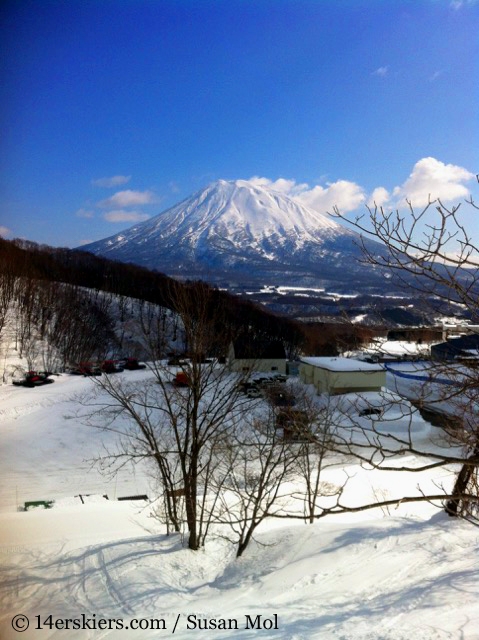 As an American, an international driver's license, valid in 196 countries, requires nothing more than a passport picture and $15. A small little booklet shows up in the mail. No instructions, no list of "do's and don'ts", not even a list of which country's residents drive on the right hand side and which drive on the left. Imagine, concentrating on driving a rental car on the left hand side of the road, using your left hand to shift gears, trying to remember that the window wipers and turn signals are on the opposite sides, all the while trying to recognize road signs (if any at all) written in Kanji. You can't even READ! But you can understand pictures. Pictures of the mascot of Niseko, the skiing potato.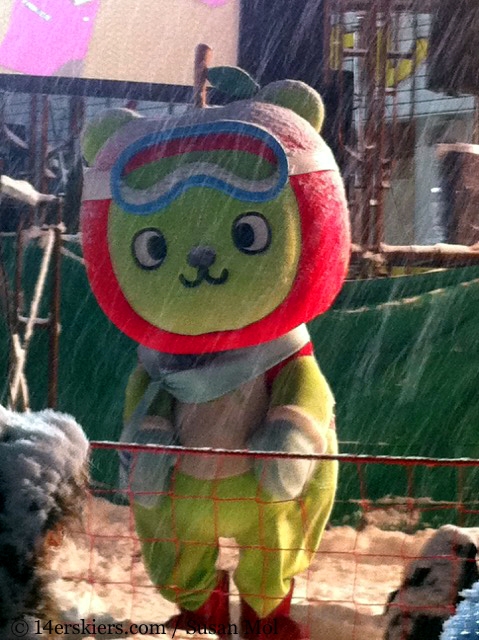 Pictures of oversized fox creatures with extra long whiskers. I find myself stopping in the middle of the street to take pictures of perfectly normal [things], like a street sign. It seems odd to the local. I am officially a tourist.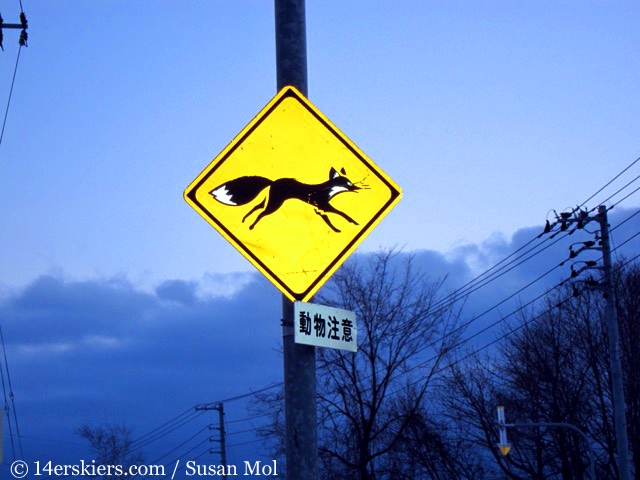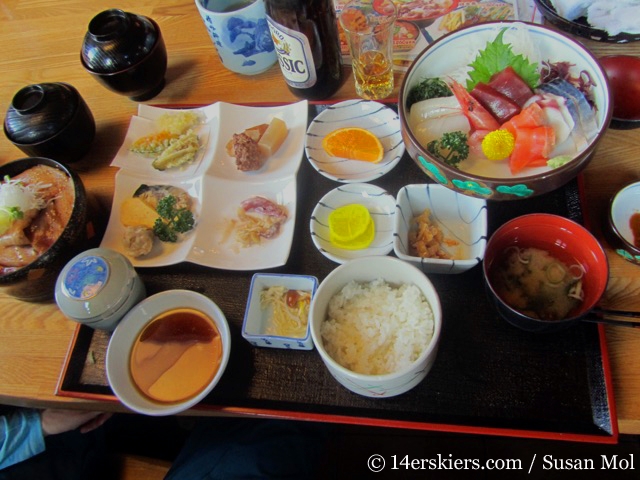 Thank heavens skiing powder is a universal language. This is why I've traveled nearly 8000 miles by plane, train, bus, car, and foot to ski the deep magical powder of Japan, Niseko specifically. Hokkaido is known for copious amounts of light, fluffy goodness boasting a similar water content to the powder in Utah, 8-9%, not exactly the lowest WSE (water snow equivalent) out there but somehow skis amazing.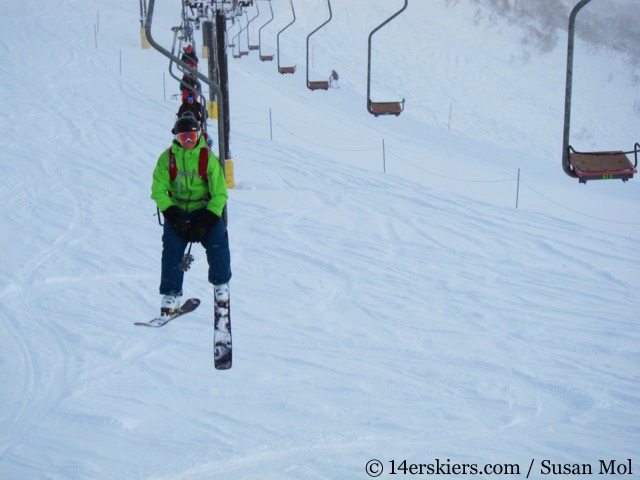 Incredibly cold air blows in from the plains of Siberia, sucks up moisture from the Sea of Japan, remains freeze dried as it wraps around various volcanoes and then dumps around 500" of snowfall Mt. Annupuri, home to five ski areas. Annupuri, Niseko Village, Hirafu, and Hanazono are all under the umbrella of Niseko United and off to the side is Moiwa, the little family resort that rocks.
A stone's throw away is Mt. Yotei, an 1898 meter volcano on which you can backcountry ski any aspect and even down the crater on top for extra points.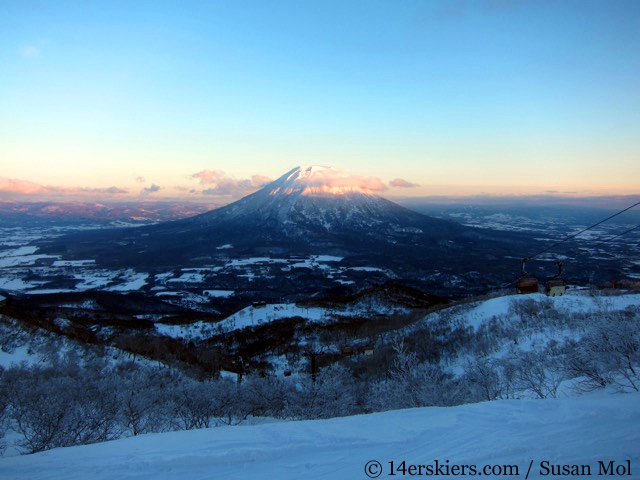 Then there is all the easily accessible snow cones of backcountry – Mostly dormant volcanoes, harvesting deep consistent powder with a view of the sea in the background and hot springs (called "onsens") on the drive home. Mellow terrain with hero snow; anybody can feel like a rock star in Hokkaido with minimal effort. I've skied the deepest powder of my life in Japan, up to my chest, literally.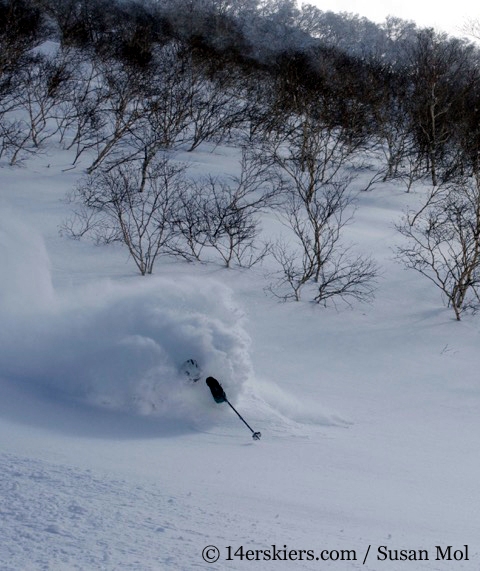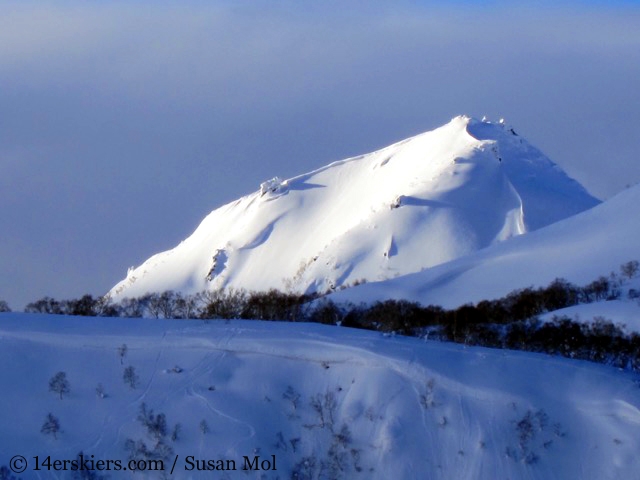 It's a common thought that the terrain saves lives in the Niseko area. The average slope angle is around 30 degrees. No big deal. The average snowfall is close to 500" each season. Kind of a big deal. The average professional avalanche mitigation done is close to none. Big deal. Countless numbers of skiers and snowboarders travel out the backcountry gates of Niseko unfamiliar with the use of a beacon, shovel or probe. Ski patrol states visitors should travel at their own risk yet they take ridiculous measures to keep skiers out the days they decide the danger is high. Cultural differences of opinion on how to manage avalanche terrain are about as cohesive as a bag of magnets. If someone dies in avalanche terrain, in any manner, that area is closed indefinitely. The one daily avalanche bulletin states the weather, includes a sentence discussing the snowpack if you're lucky, then goes on and on and on about how disrespectful it is to the local customs to duck ropes. When avalanches do occur there is no forum for discussion. It's almost as if it's embarrassing if a mistake is made and best kept secret, as if to save face. This is really challenging for the visiting backcountry traveler.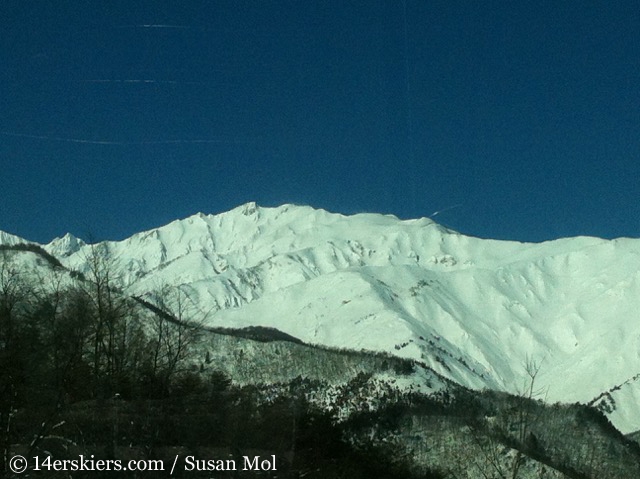 Is there a solution? Have things changed since I last visited in 2015? I'm not sure, however, I was fortunate to visit Kashmir, India this year and check out Gulmarg ski area. While the area is way less developed and sees hundreds less skier days a season it suffers from the same challenges. The terrain isn't so forgiving though and the hospital much less appealing. The mountains don't care how far away from home you are but it sure is fun to explore!

Susan Mol is an adventurous Crested Butte local.Once a former pro-snowboarder, she now kicks ass on skis too - in her own back yard and all over the world!

Latest posts by Susan Mol (see all)
Summary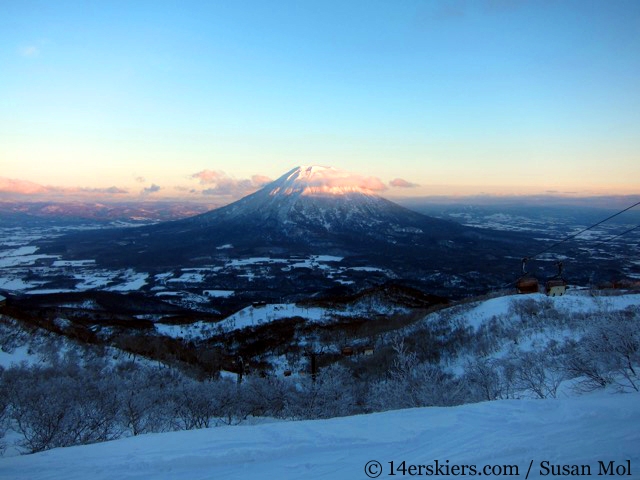 Article Name
Description
Our friend Susan Mol contrasts skiing in Niseko, Japan with her most recent experience skiing in the remote Kashmir region in Gulmarg, India.
Author