TR: Southeast Couloir on La Plata (7 & 12 April 2015)
(Last Updated On: May 6, 2015)
La Plata is one of the most aesthetic peaks for skiers in the Sawatch Range. The north face harbors a spider web of lines that are all fantastic for skiing, which I had skied twice before. However, there's a couloir on La Plata's south side that beckons as well.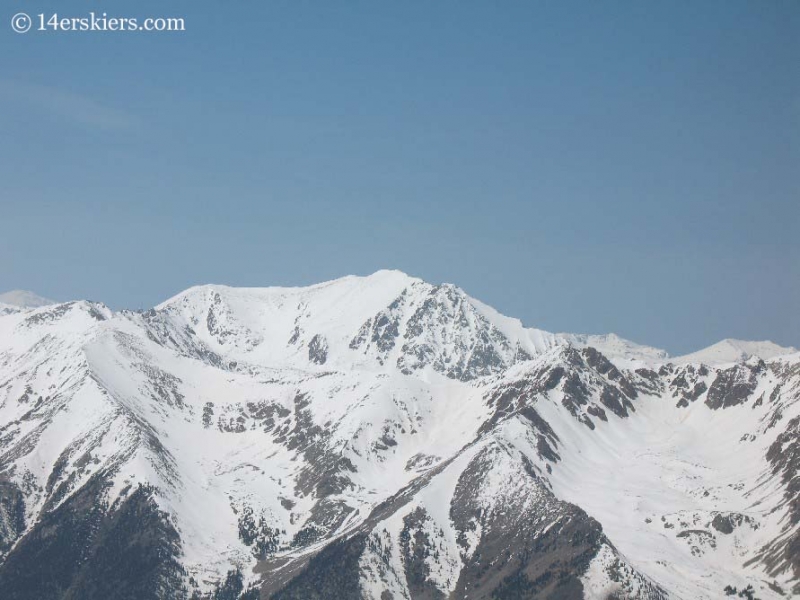 I didn't really find a whole lot of info about skiing this southeast couloir on La Plata. In fact, I didn't find anything. So, I had to be creative. After pouring over topo maps, a couple of different guidebooks, and Google Earth images, I decided that the best way to ski this route would be to summit via the standard route, ski the southeast couloir, then reascend via a saddle and ridge, and descend the north side of La Plata. I was able to persuade Josh Macak and Pete Sowar to join me, and we were off.
Me with Sayres behind.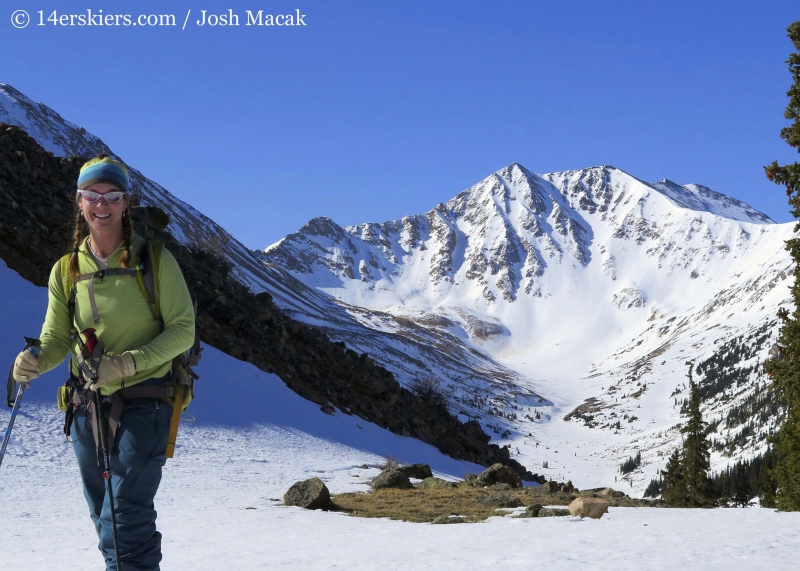 The morning was beautiful and the ascent went fairly well.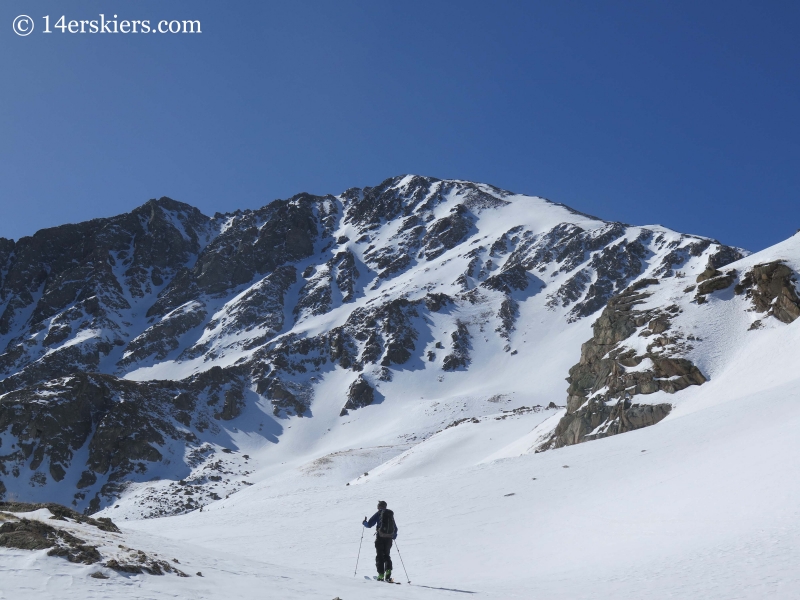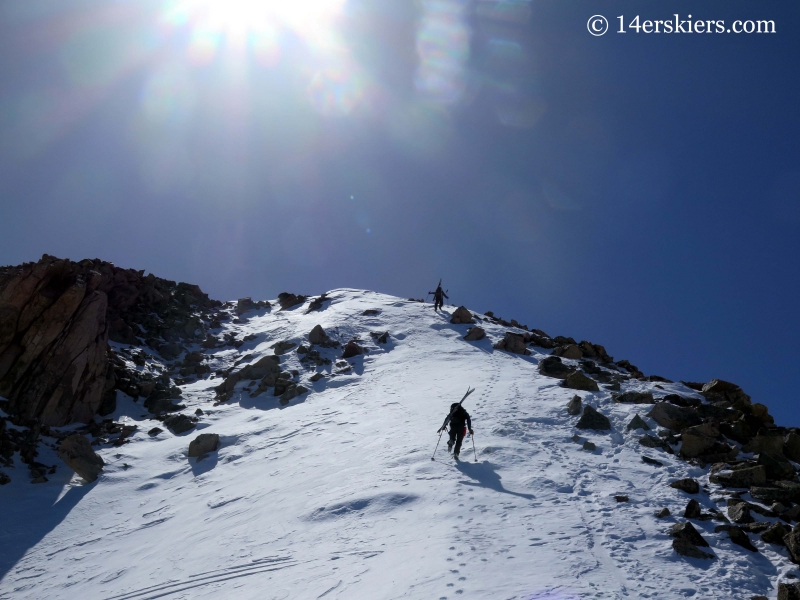 But as we ascended the ridge, the strong breeze became stronger and downright forceful. As we ascended higher and higher, we were continually thrown off balance and occasionally knocked to the ground by gusts.
At the summit we struggled to find a place sheltered from the wind. We shouted just to make our voices heard. With strengthening winds, was pretty unanimous that today was just not the day to descend down the south side, only to have to reascend once again. So, we descended the north face of La Plata. Pete.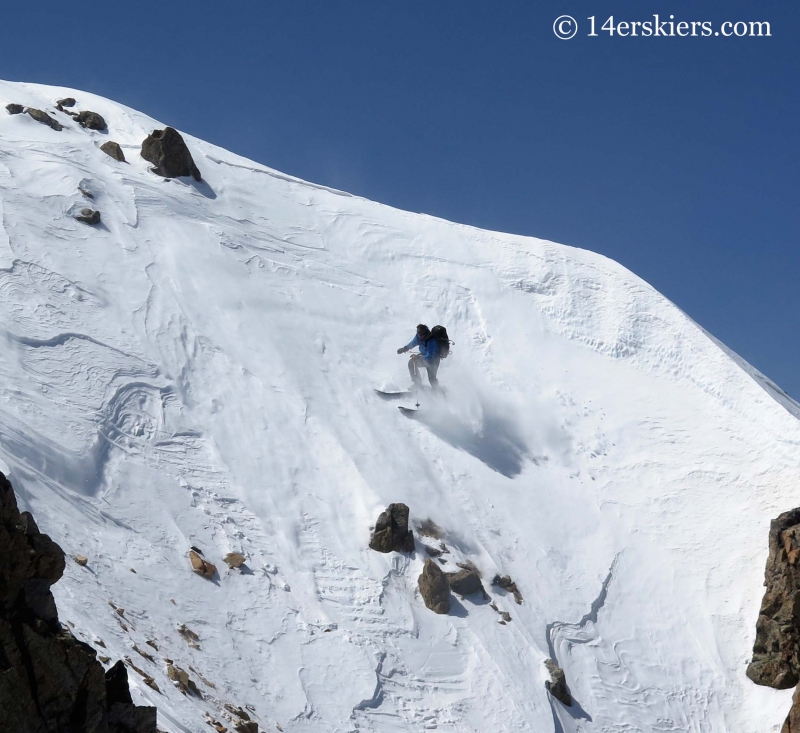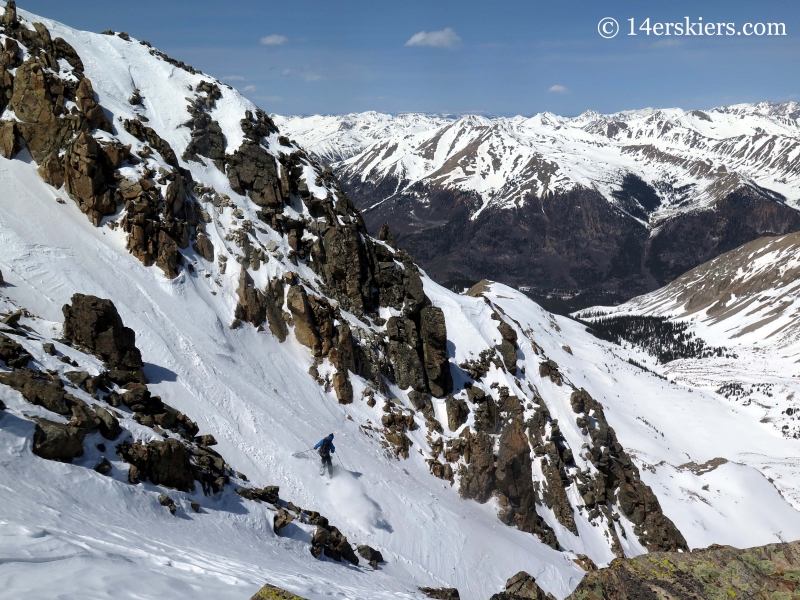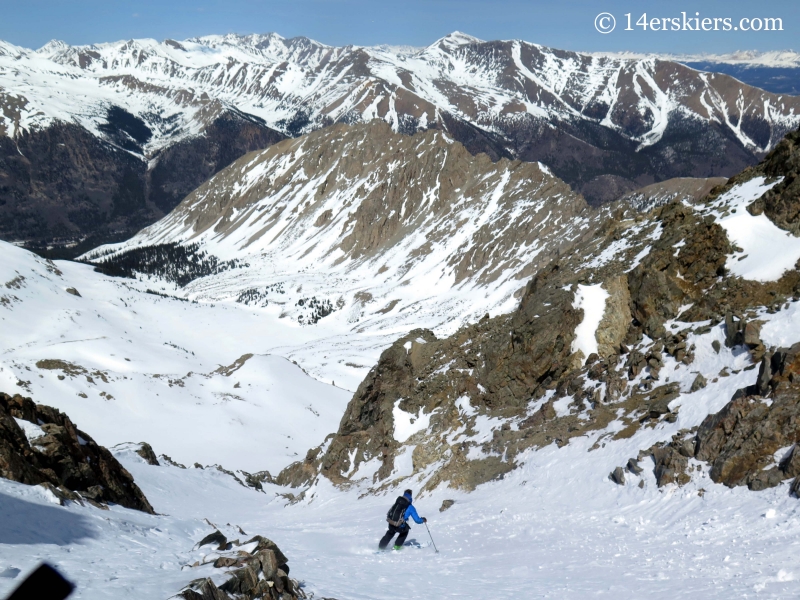 Josh.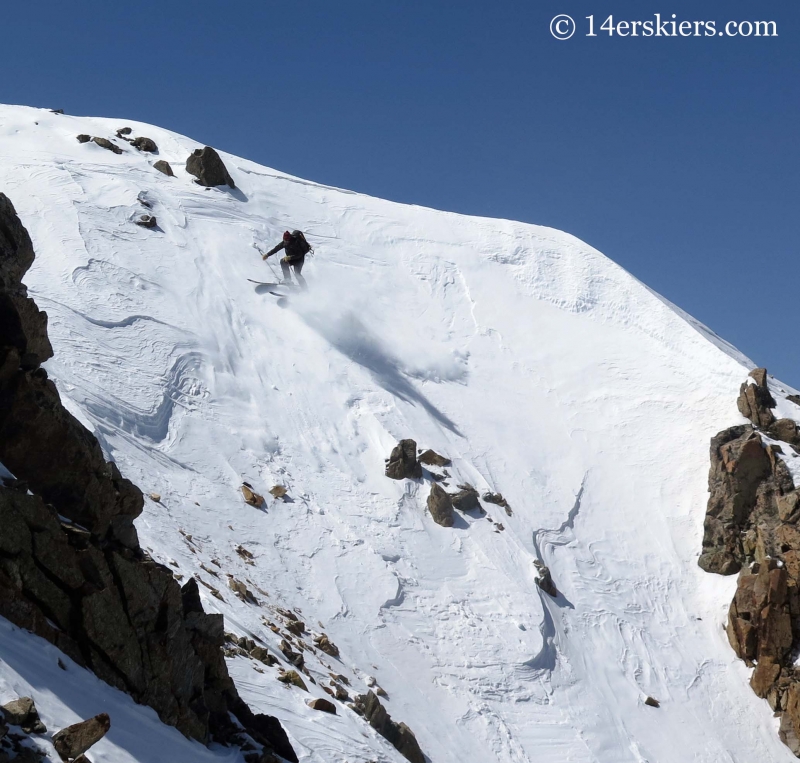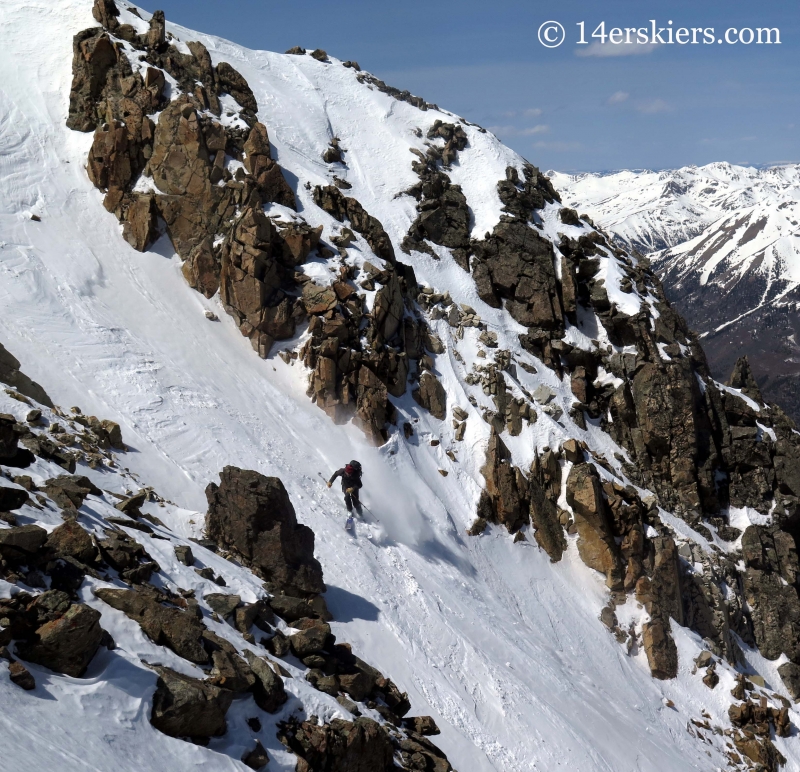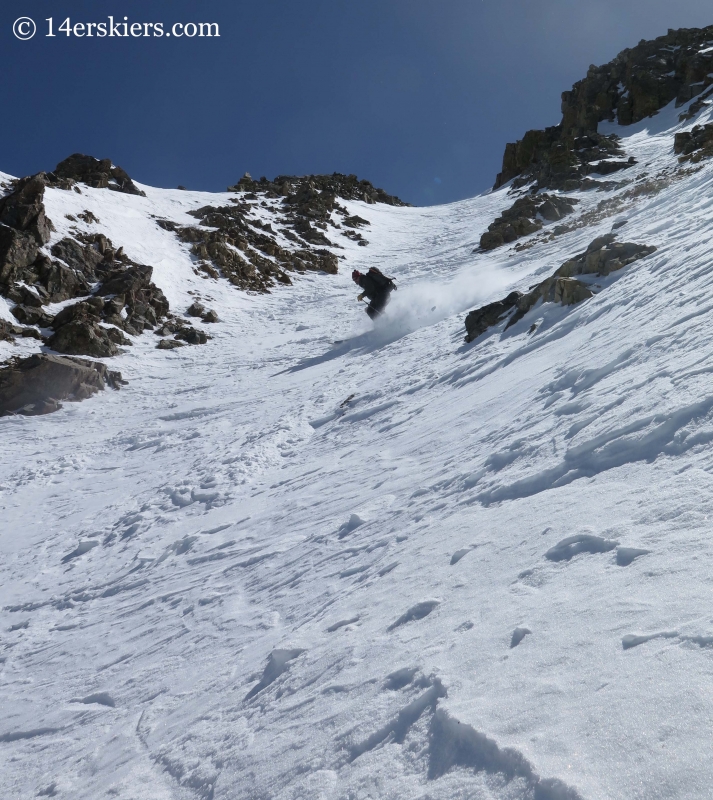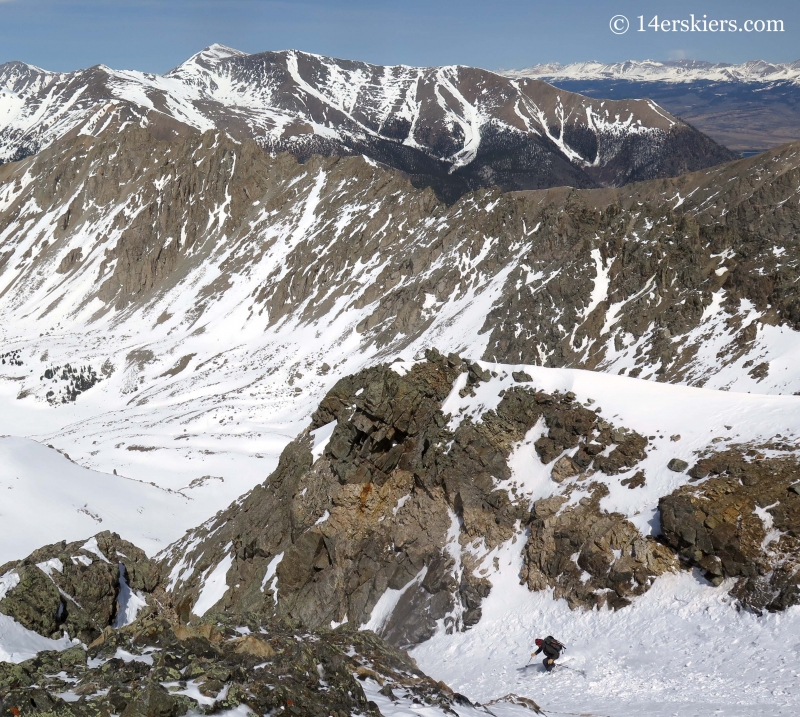 After I grabbed some photos of the boys skiing off the summit, I had to climb back up to ski. A very strong gust of wind struck as I was putting on my skis. I hunkered down, holding on to my skis in hopes they didn't blow away in the wind. The gust continued, but lost a bit of strength. I carefully managed to get on my skis and descend into the couloir, as Pete snapped this photo of me, with ice pellets blowing around.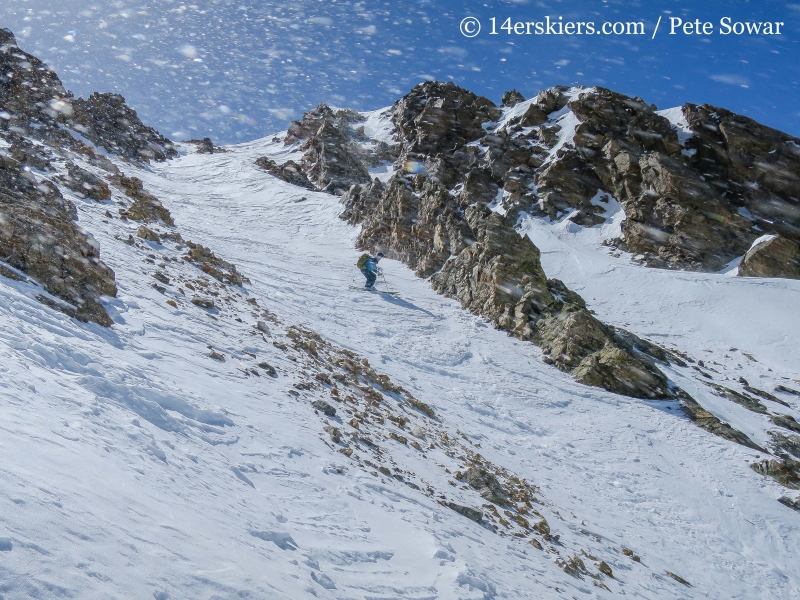 More of me.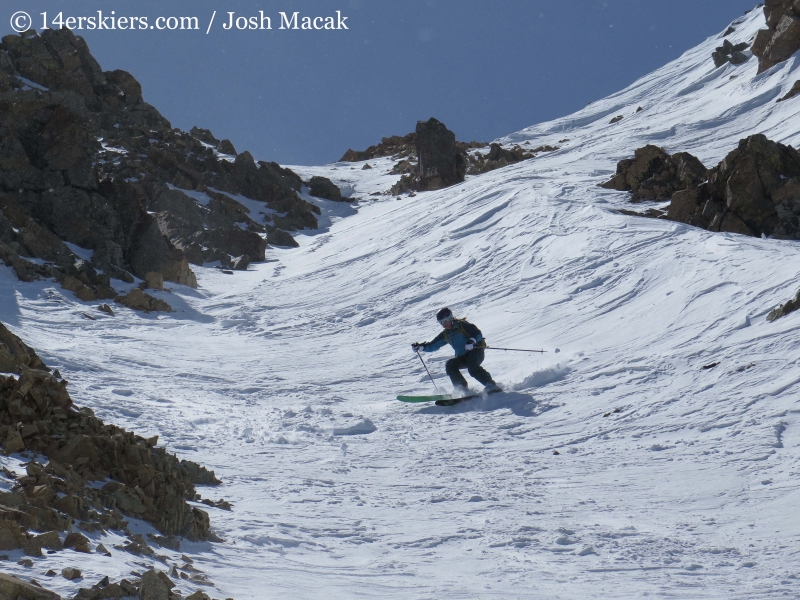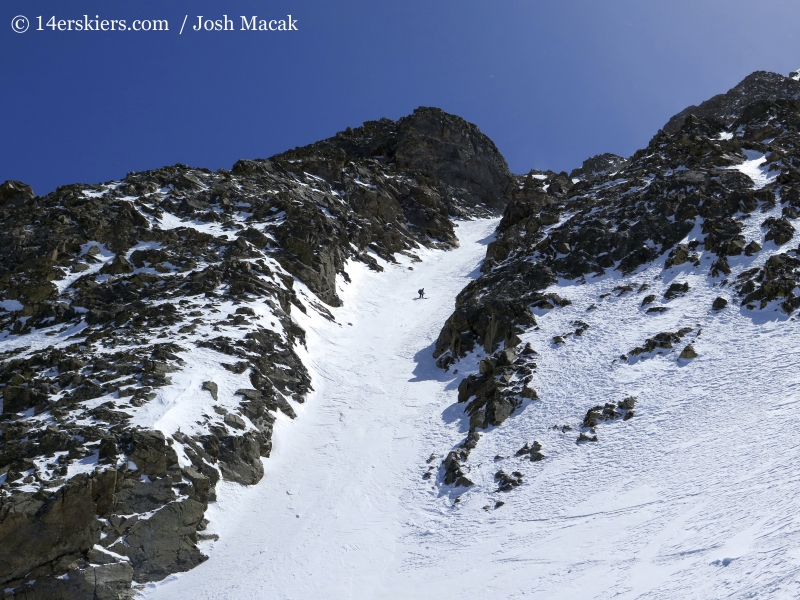 The way out.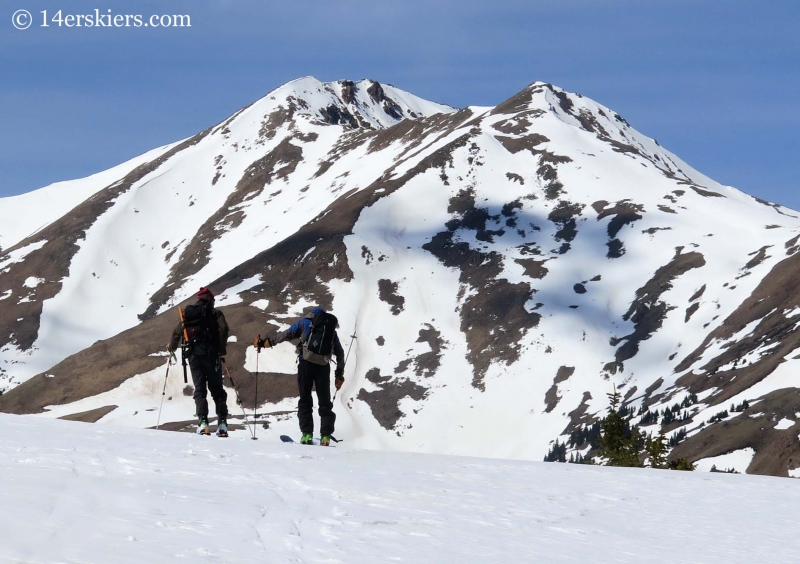 The bridge crossing was in interesting shape and took extra talent to approach while on skis.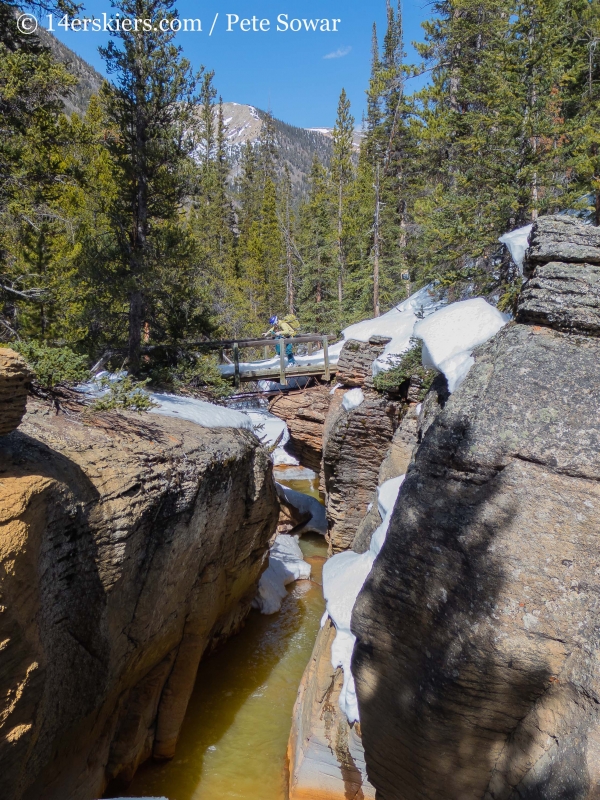 Try, try again
I'm an advocate for trying again. The exit of La Plata was in as good of shape as it gets and I knew that it would be best to try again in the next week, or week and a half at most. A weather window opened for the following Sunday. This time, Frank was able to join me along with our friend Mark Cavaliero.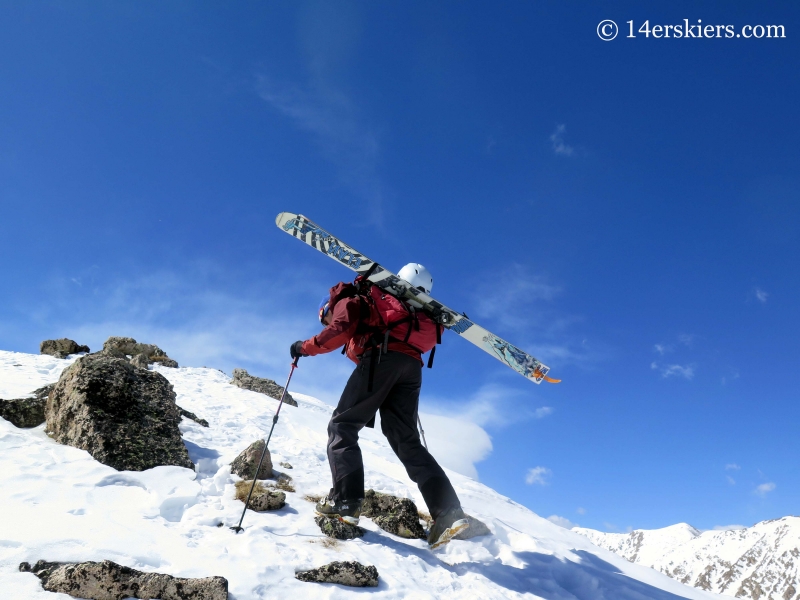 Although the weather threatened us with cold temperatures, occasionally strong winds, and bursts of snow, overall, it held up. We decided to descend the southeast couloir on La Plata.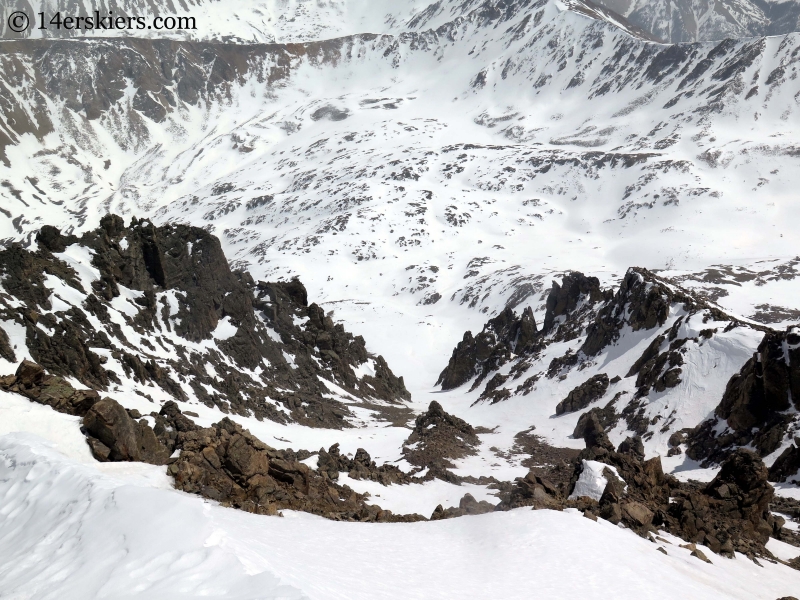 Mark, ready to drop in.

And now, the skiing.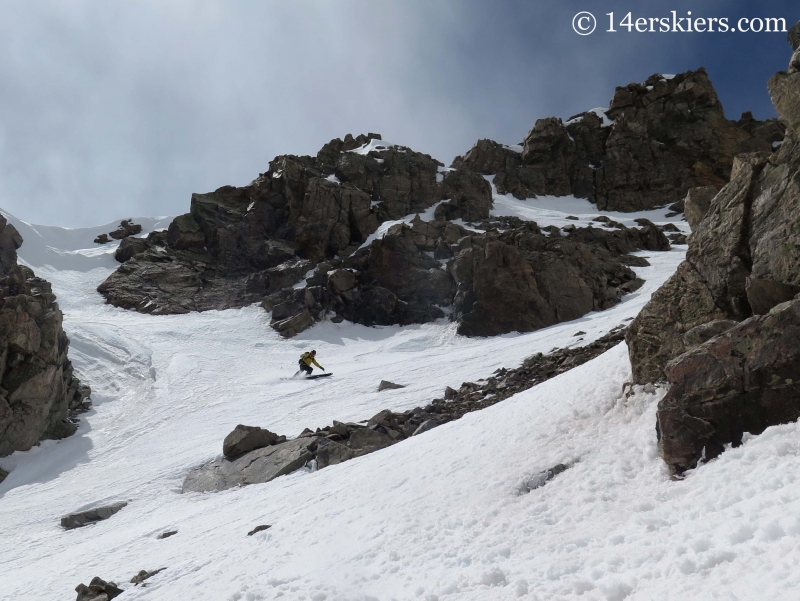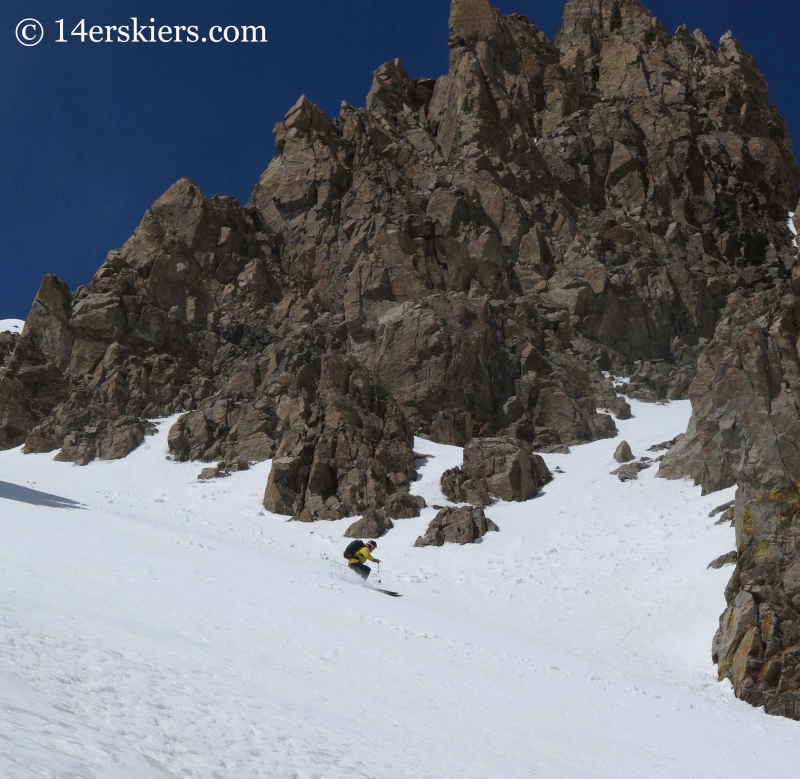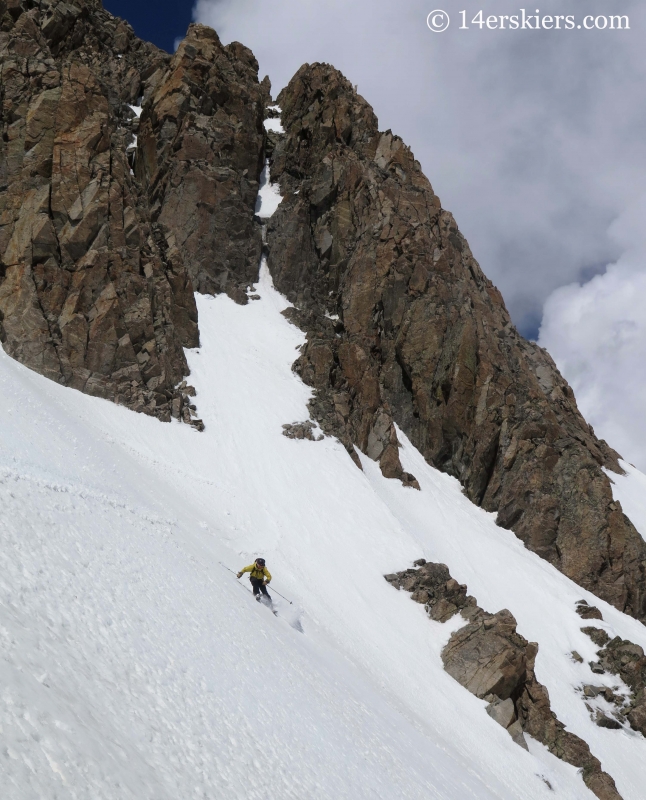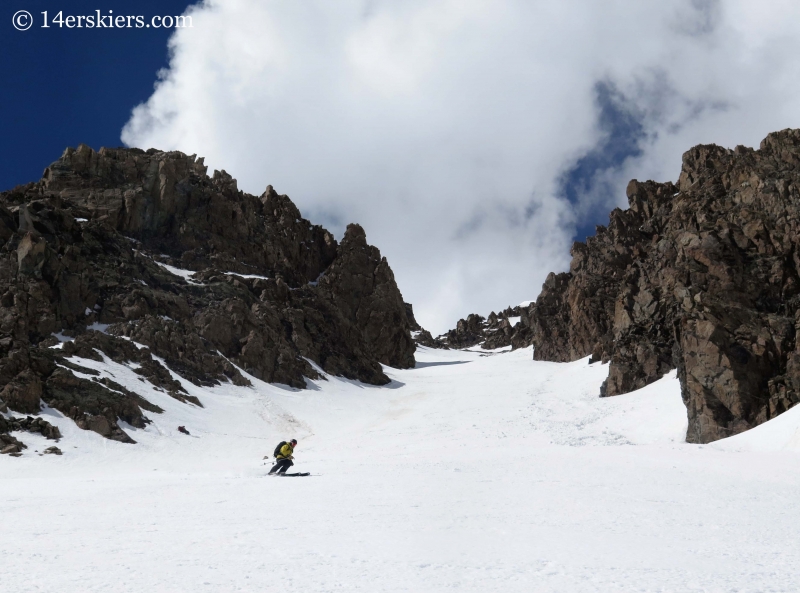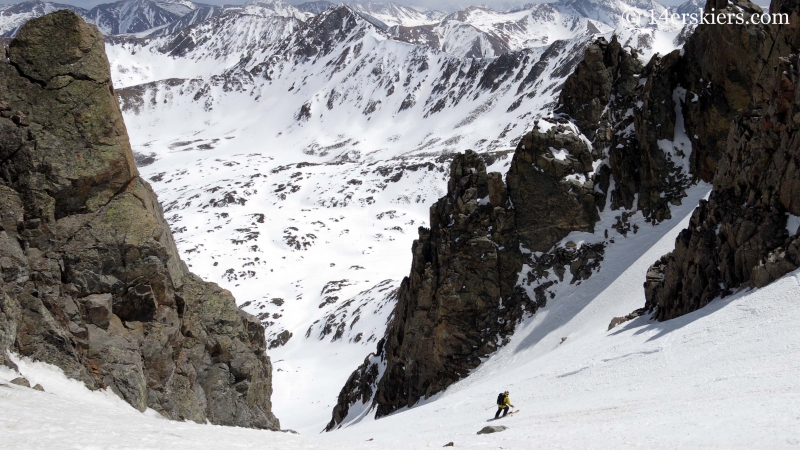 Frank.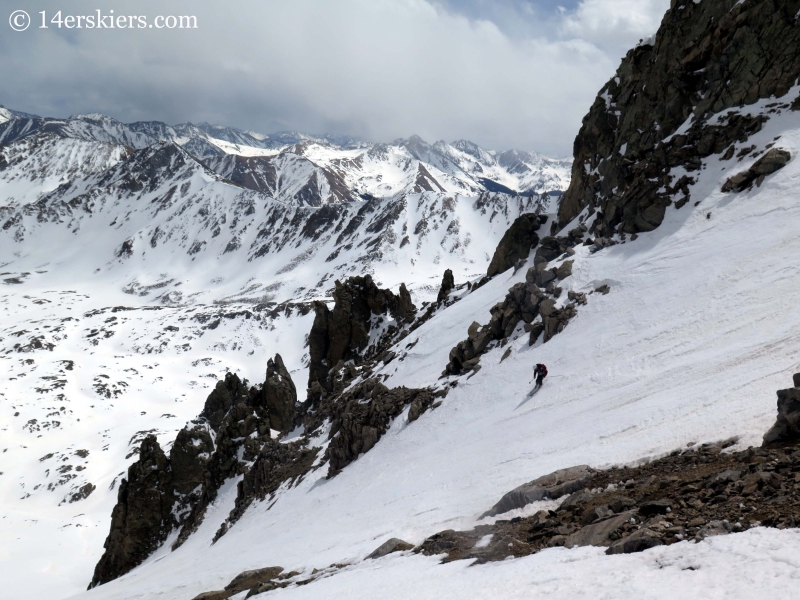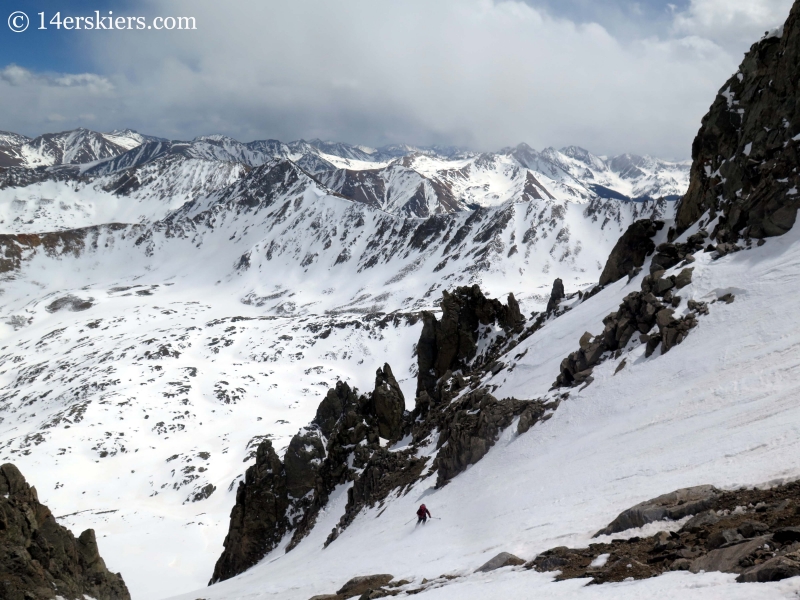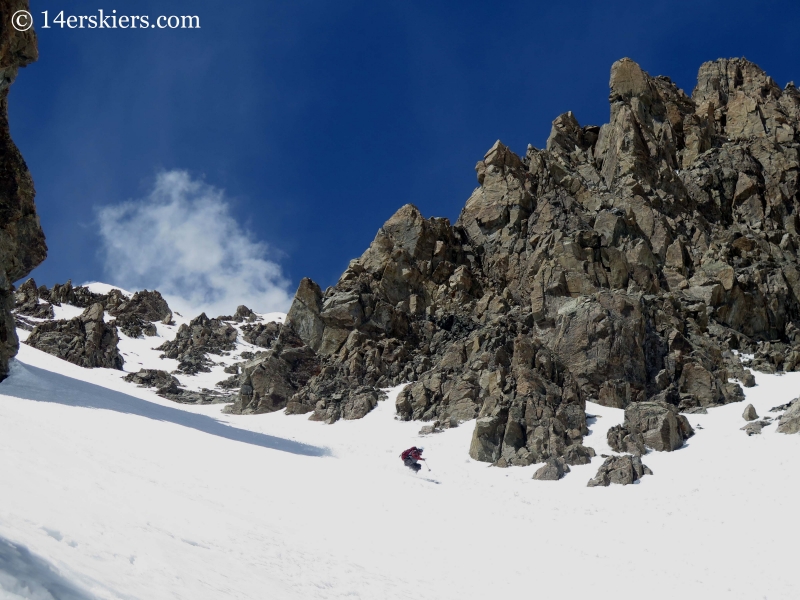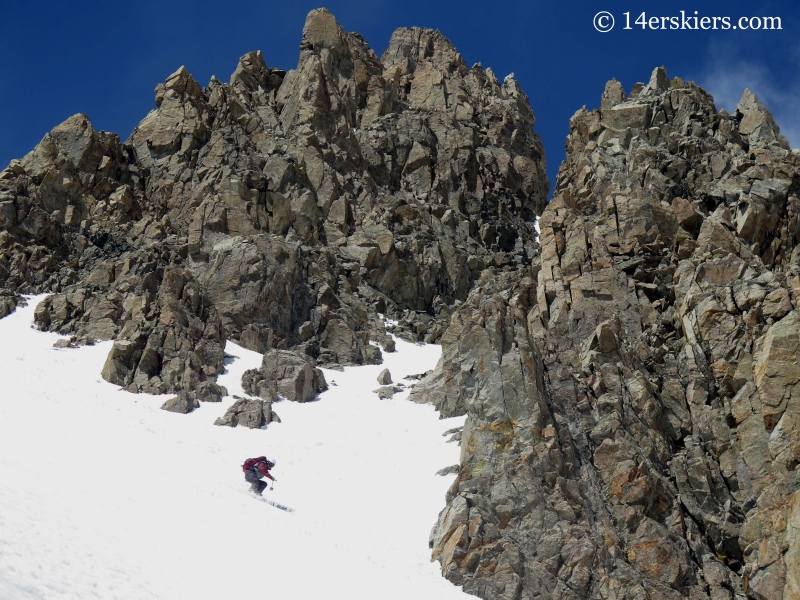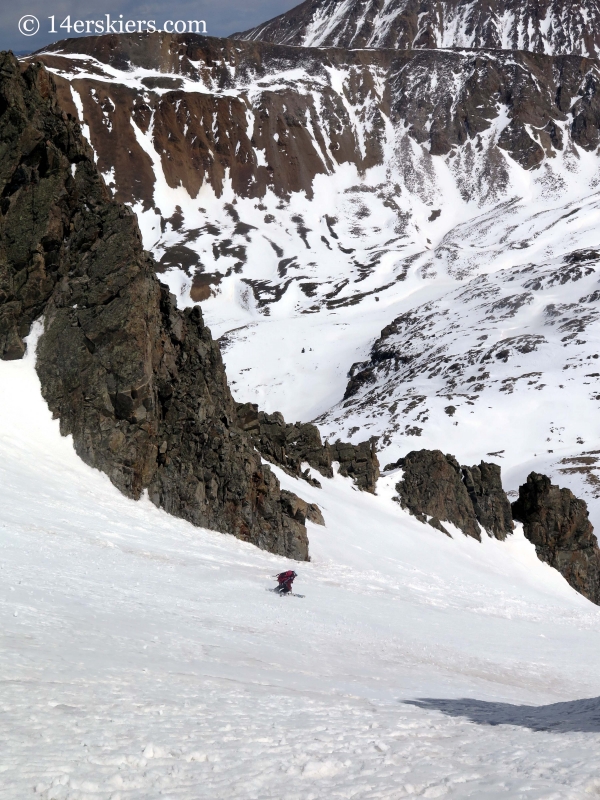 Me in the entrance.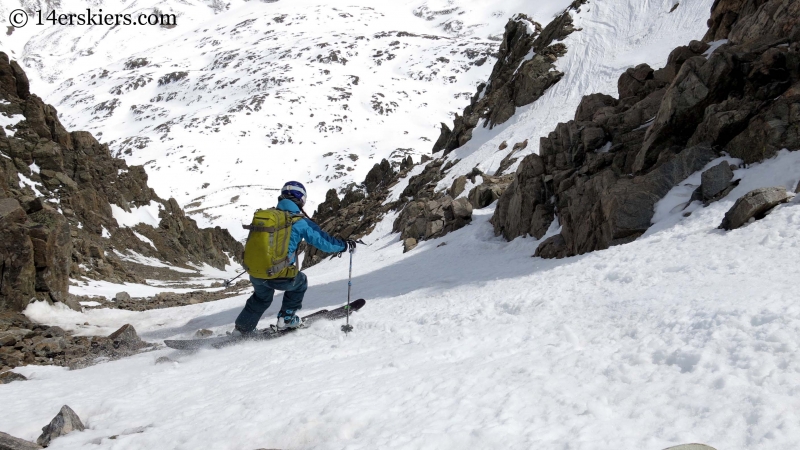 The couloir was pretty aesthetic.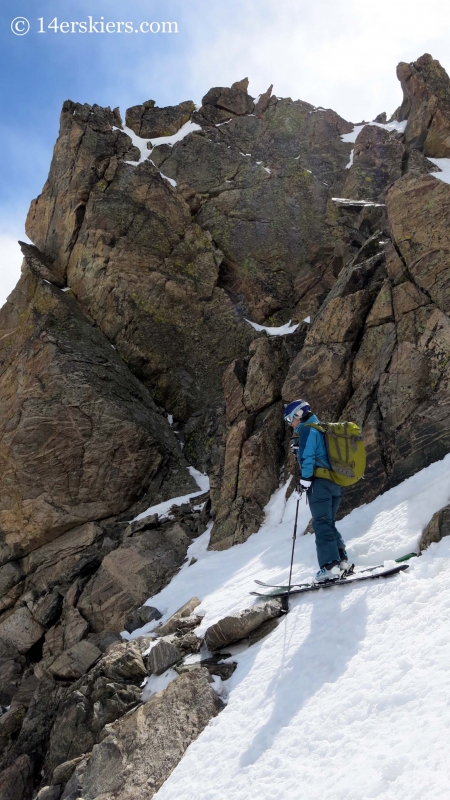 Me at the bottom of couloir.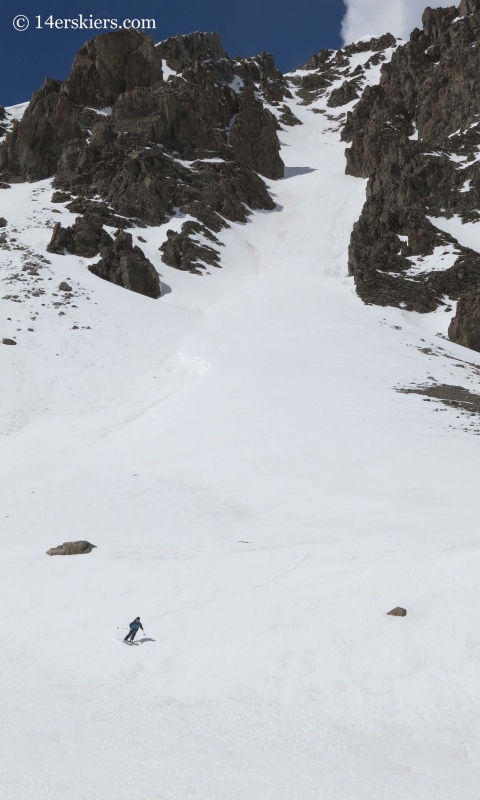 Frank on the apron of the couloir.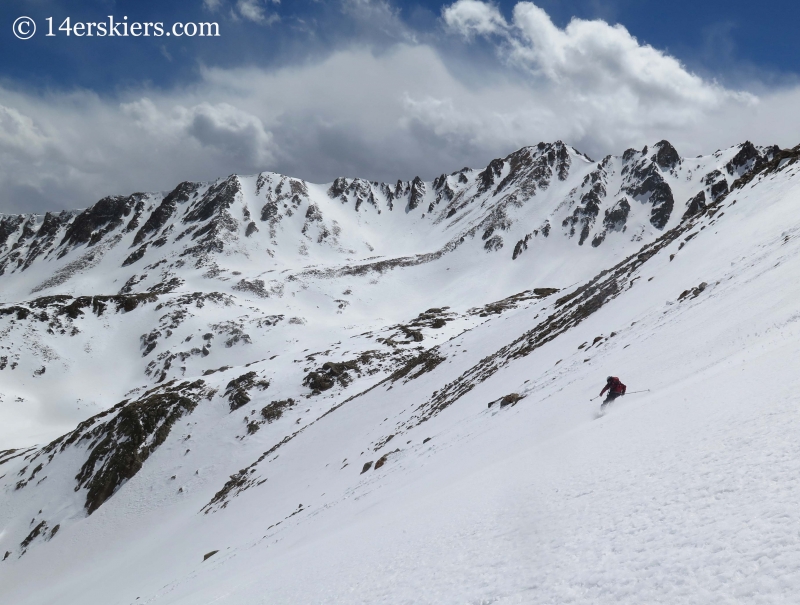 Now that we were in a completely different basin, it was time to transition for the skin up and out.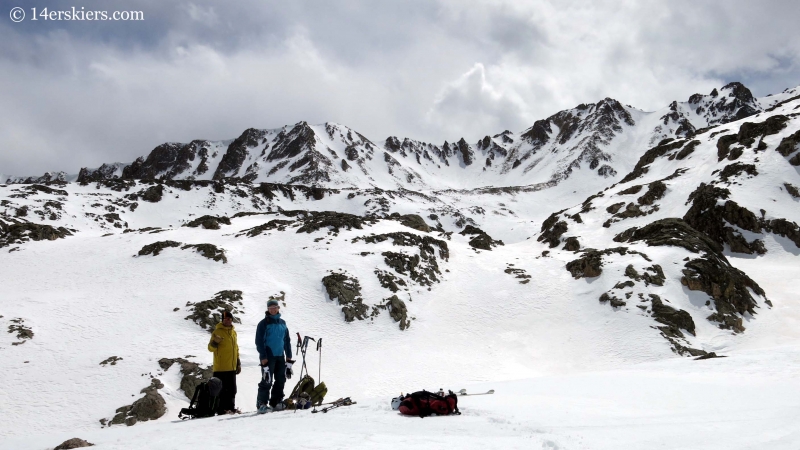 This basin completely surrounded us with beauty.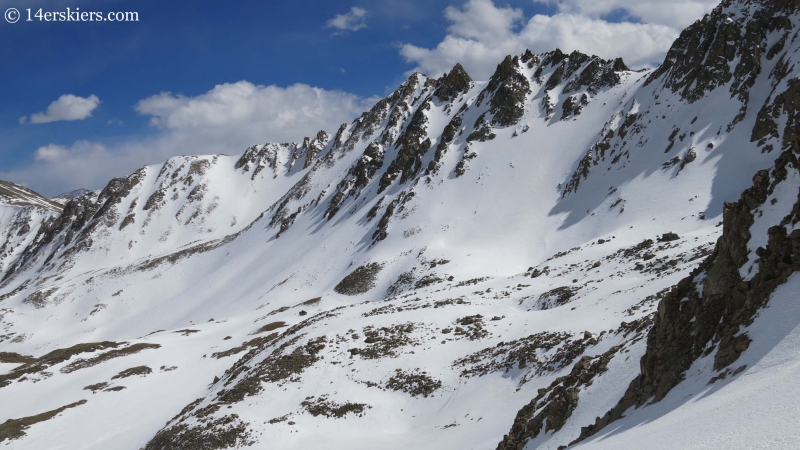 And then the skin.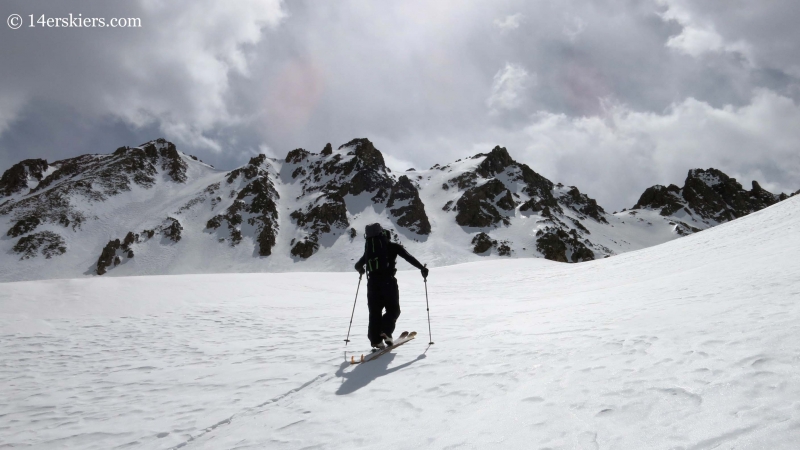 As we ascended the views got even better. The Sawatch and Elks.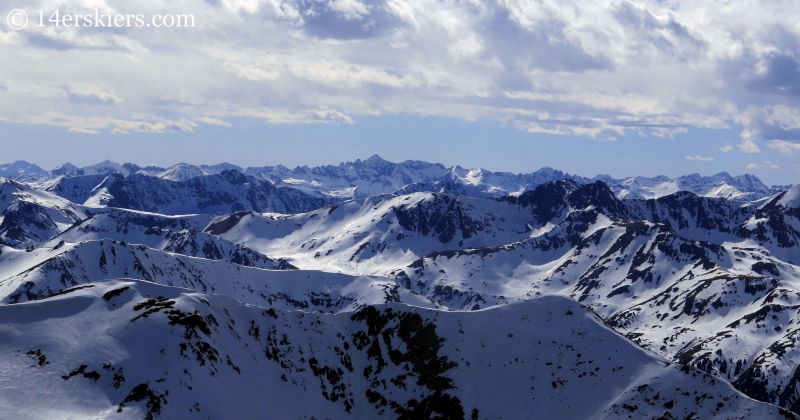 The Apostles.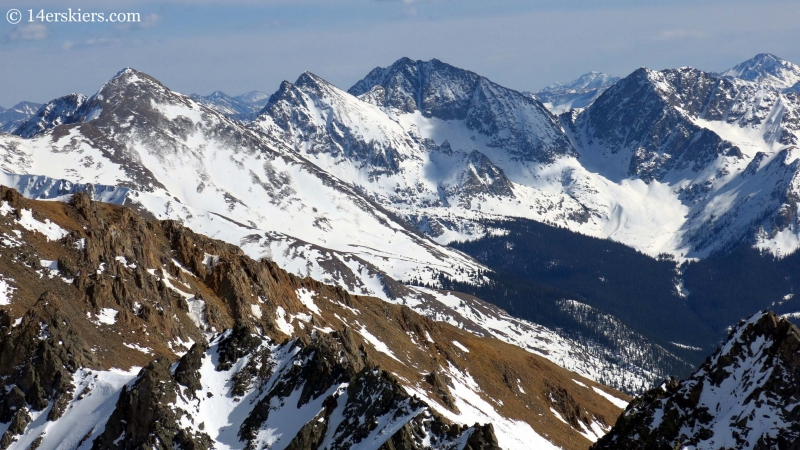 We came about 100′ short of re-summiting La Plata. But, it was frigid. So, we decided to head down as soon as we could, taking the skiers left line on the north side. Frank.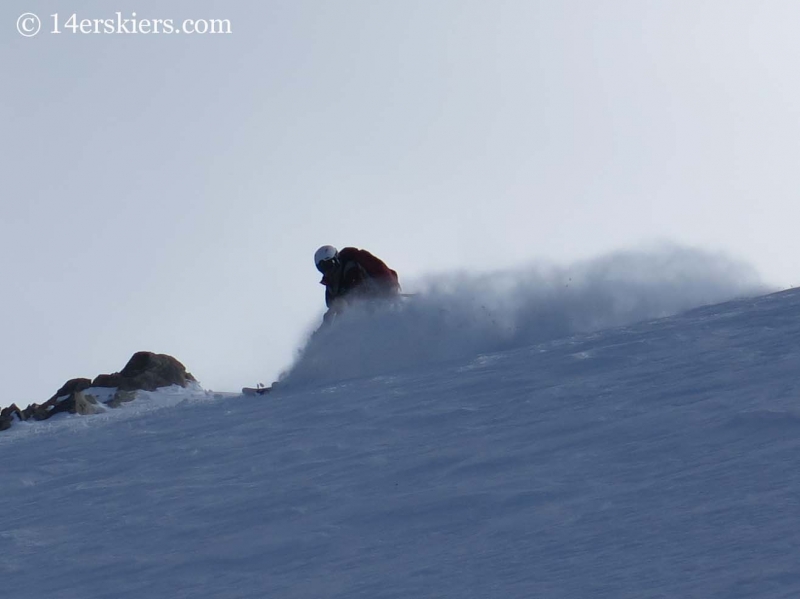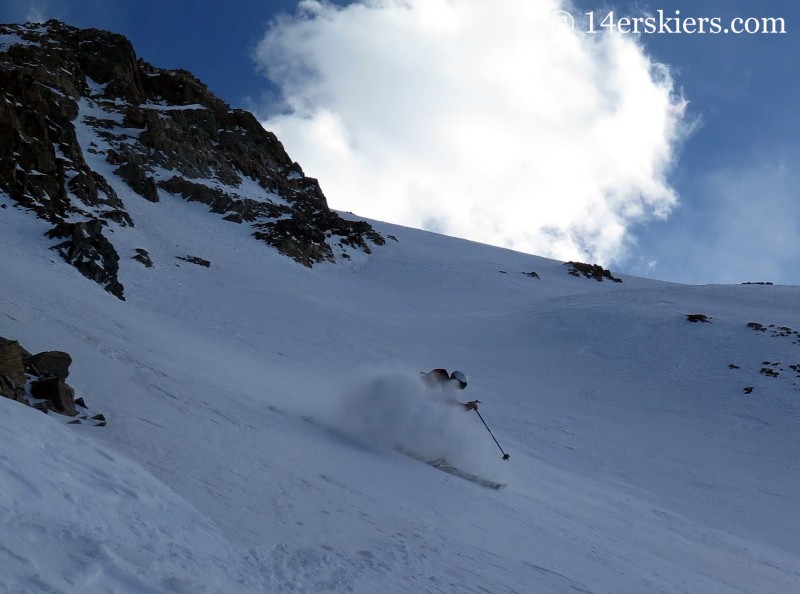 Mark.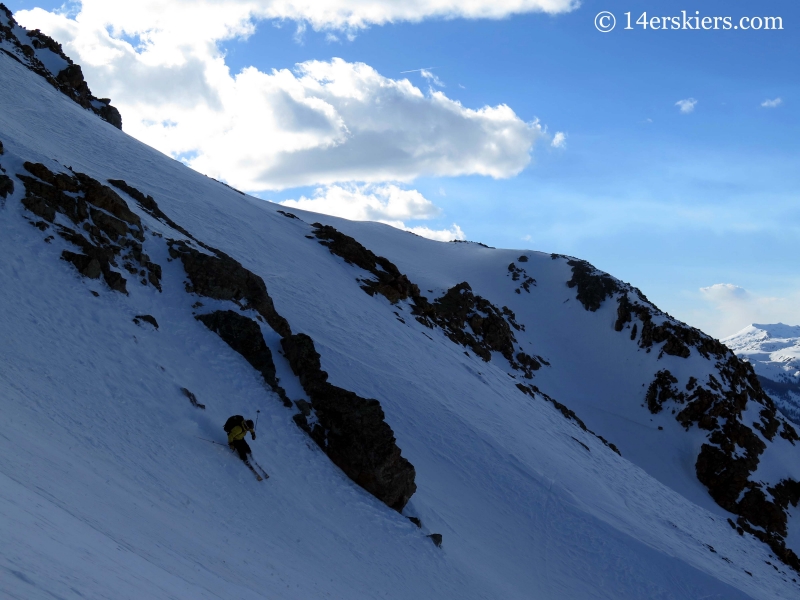 Mark with the north side of La Plata.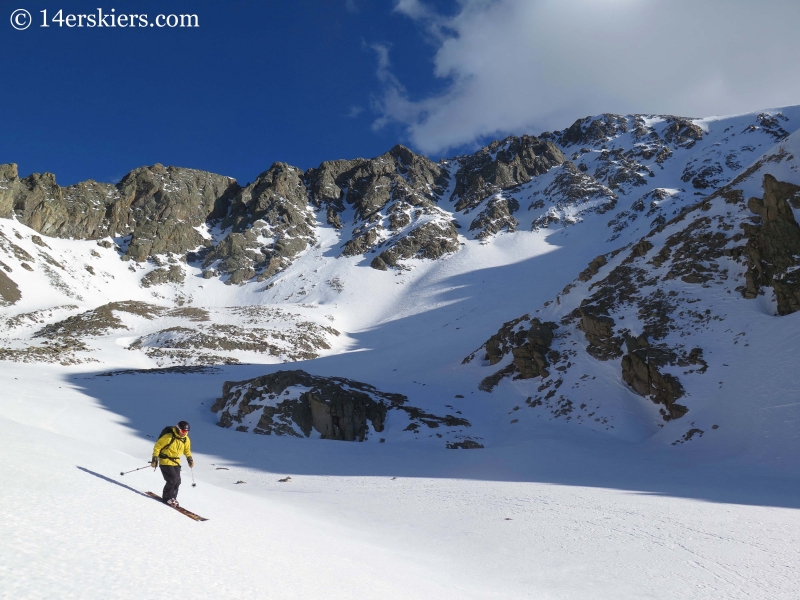 Another route that I've been wanting to ski checked off the list, and another great day in the mountains 🙂
Get your hands on the best tech binding out there- the Fritschi Vipec!

Aside from skiing, biking, and all outdoorsy things,
Brittany Walker Konsella
also loves smiles and chocolate 🙂 Even though she excels at higher level math and chemistry, she still confuses left from right. Find out more about
Brittany
!
Latest posts by Brittany Walker Konsella (see all)
Summary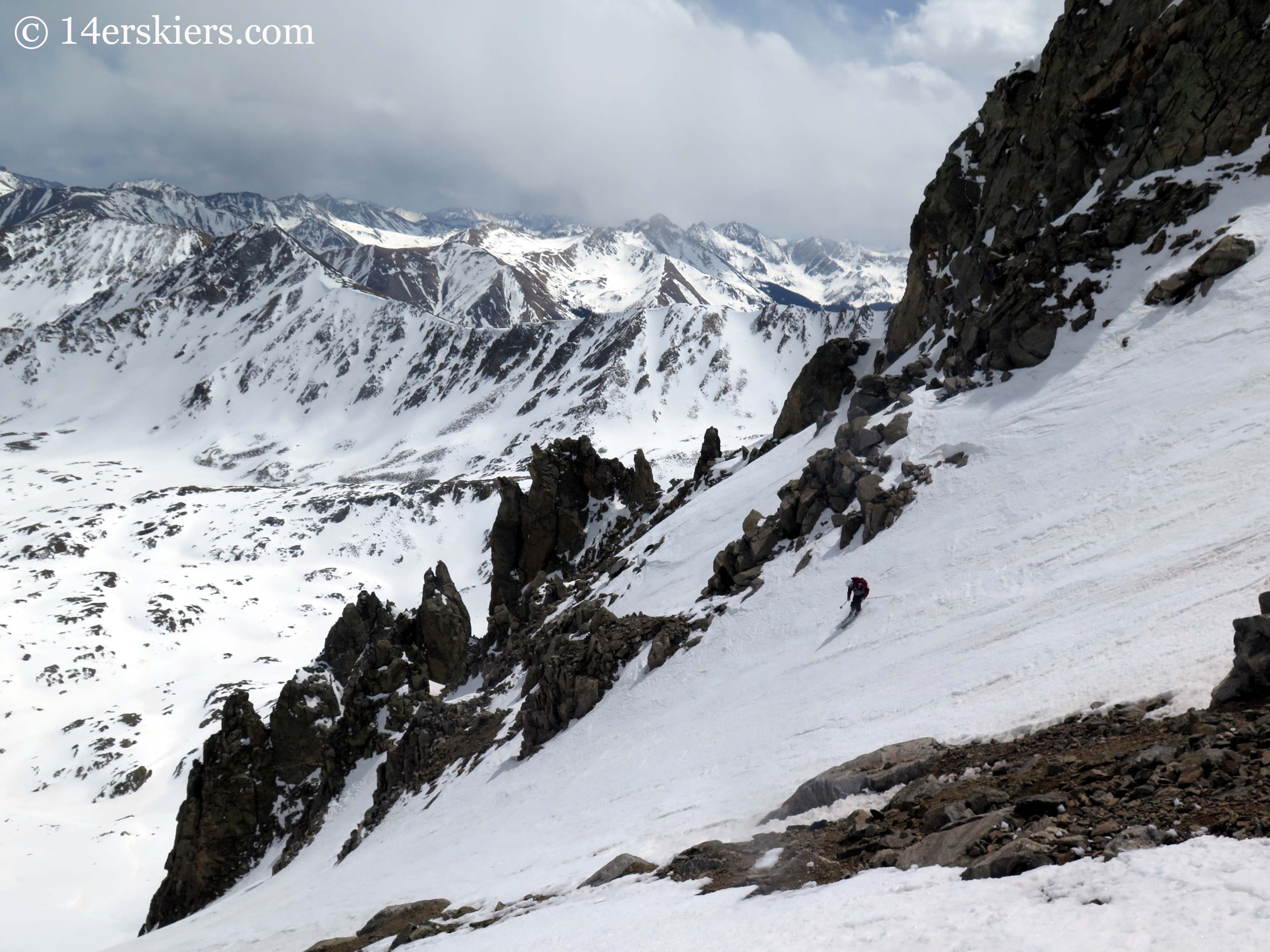 Article Name
Southeast Couloir on La Plata (7 & 12 April 2015)
Description
Brittany tackles a long-awaited goal on her wish list; the southeast couloir on La Plata Peak. The line was aesthetic and fun!
Author