Break Out the Ropes. The Coin Slot. 3.19.15
(Last Updated On: April 25, 2015)
Brittany and I love skiing. And we love aesthetic lines. And if a line requires a little bit of rappelling, too- well, that's just the icing on the cake. Summit County's Coin Slot couloir checks all those boxes, it's a beautiful line that needs a short rappel just to access it. Our friend and Summit County local Gary Fondl, along with Nate Purcell, are always game for a little hometown skiing, so Brittany and I joined them earlier this month for our first trip down the slot.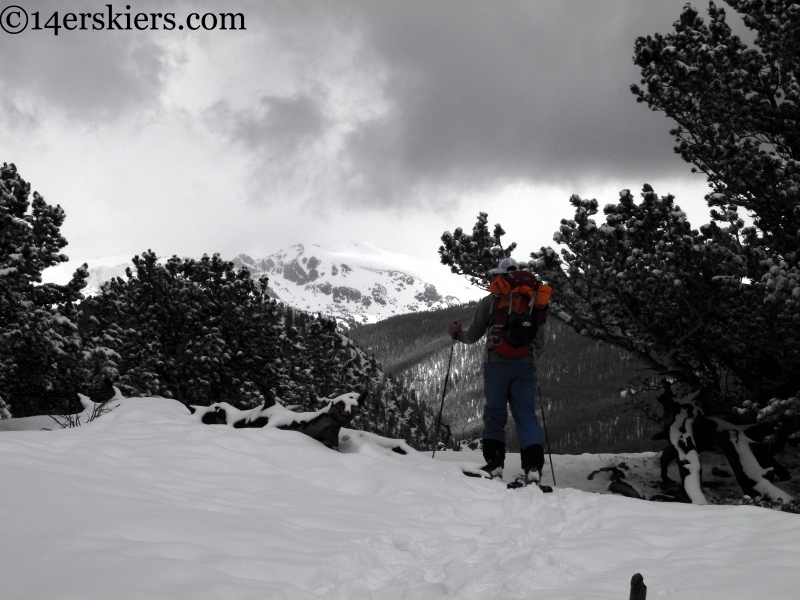 Getting to the rap station was a little bit of a loose downclimb, until we reached the fun part.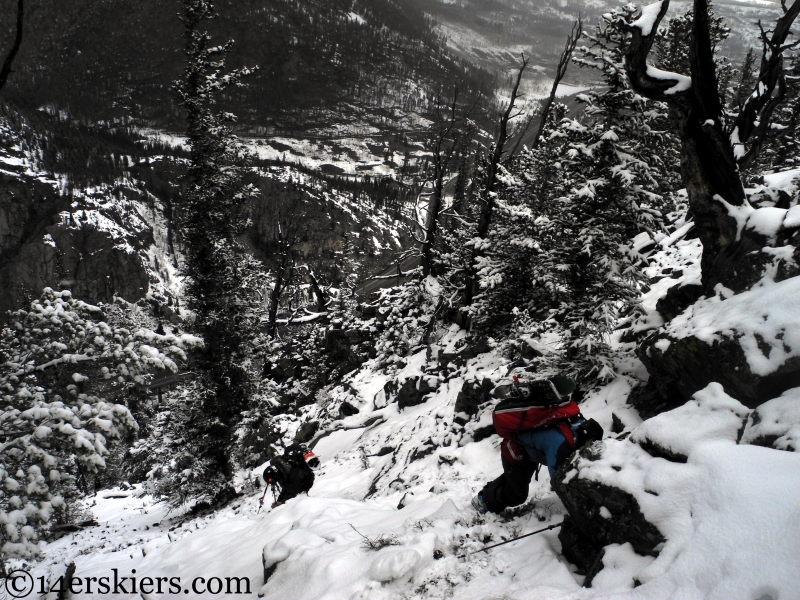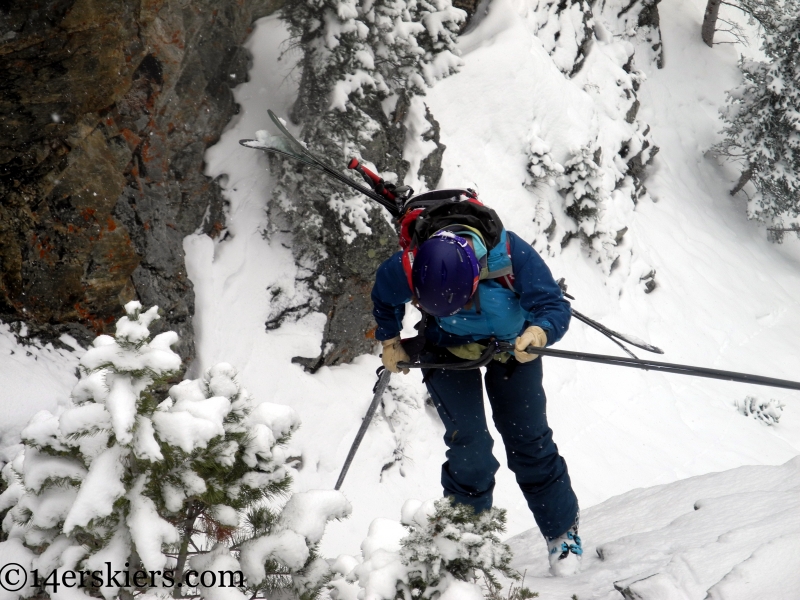 The Coin Slot is steep and narrow, and in a pretty amazing location. We had about an inch of snow on top of a frozen surface, which made for challenging conditions.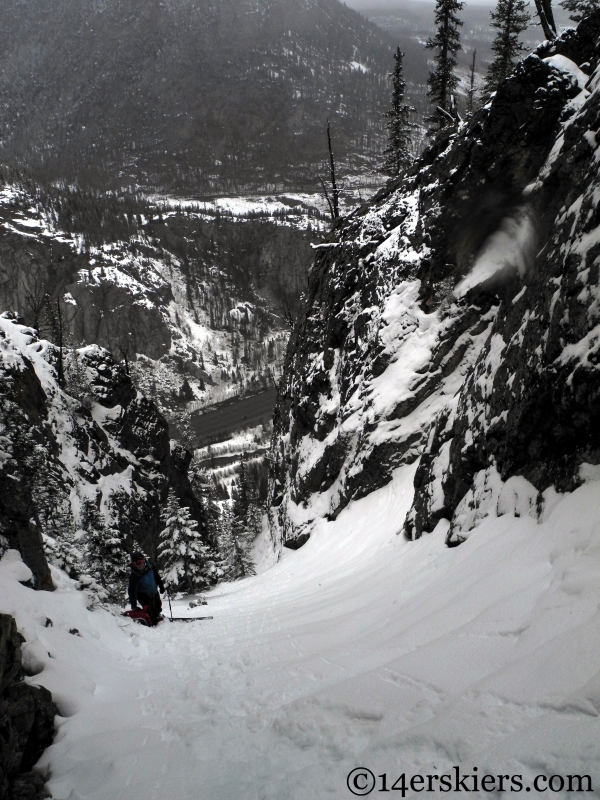 Gary: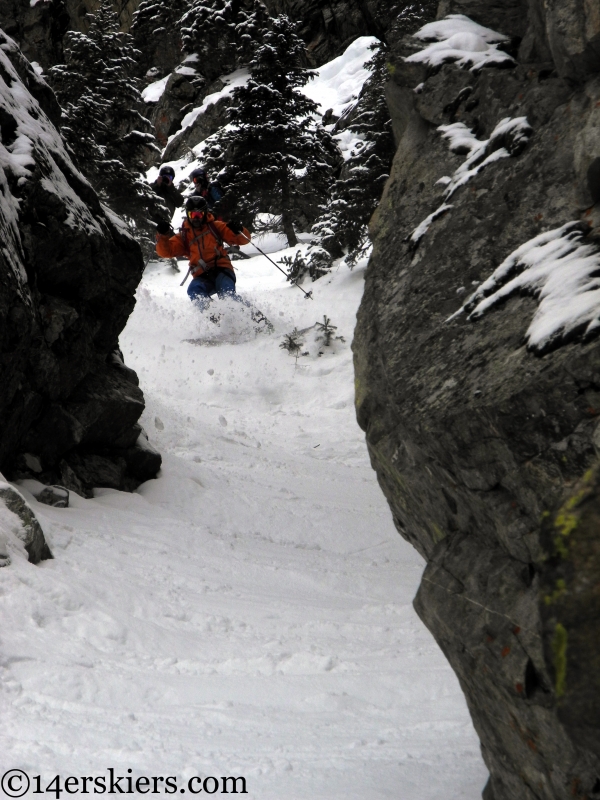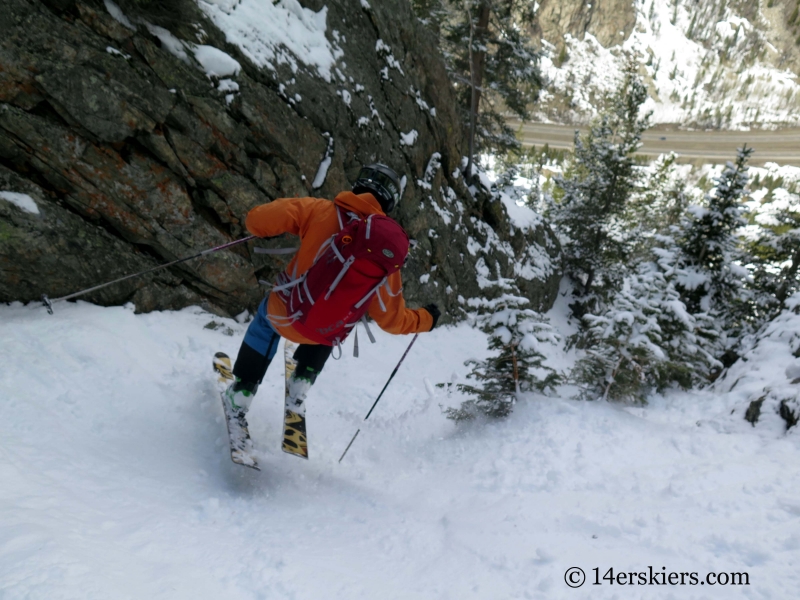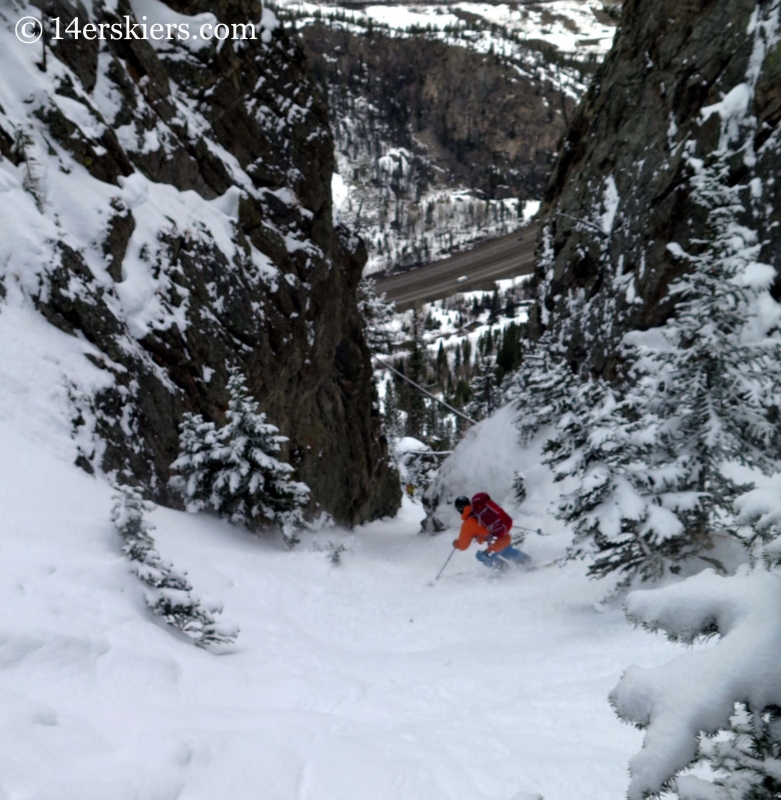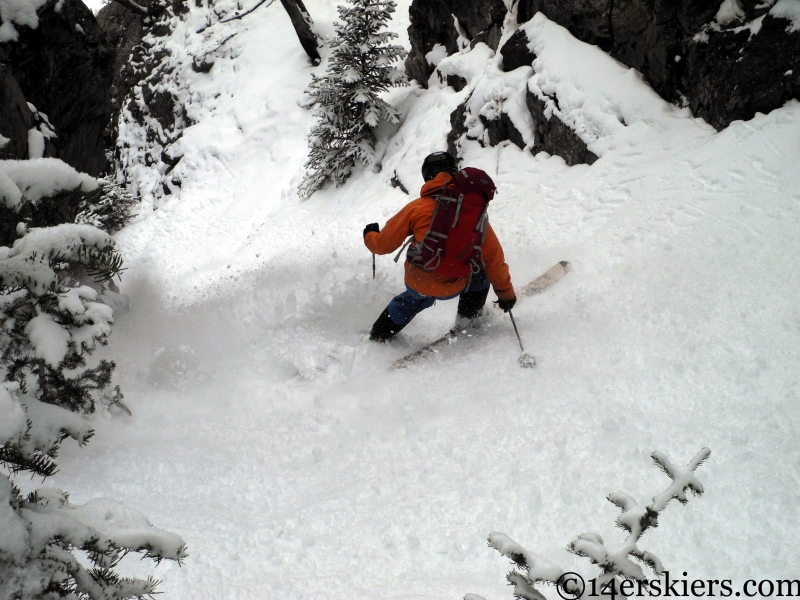 Frank: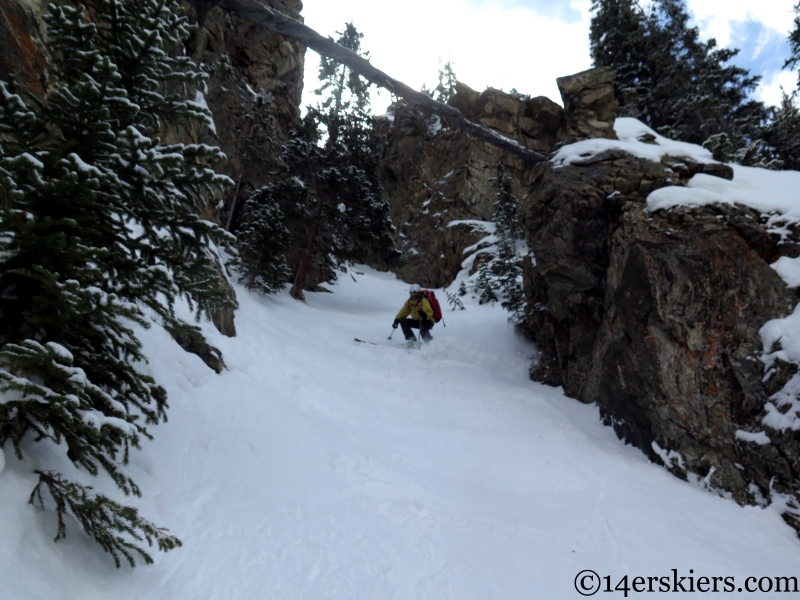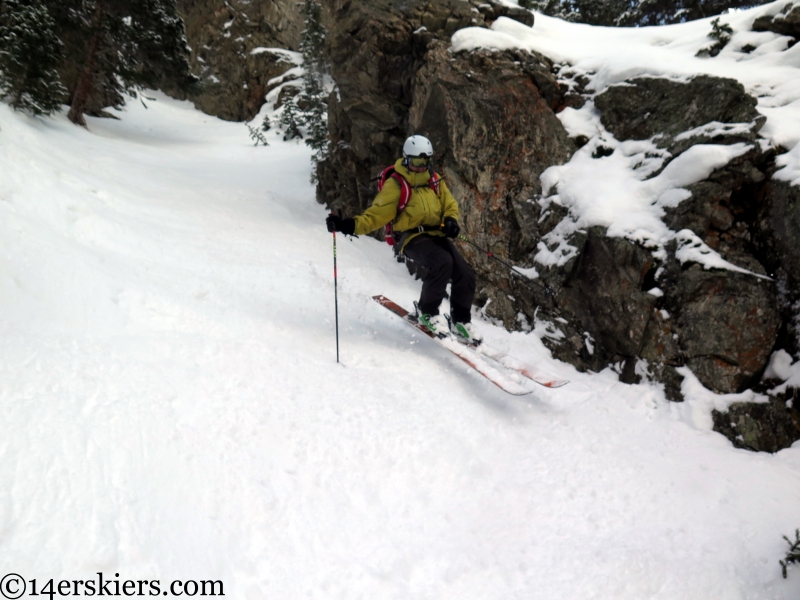 Brittany: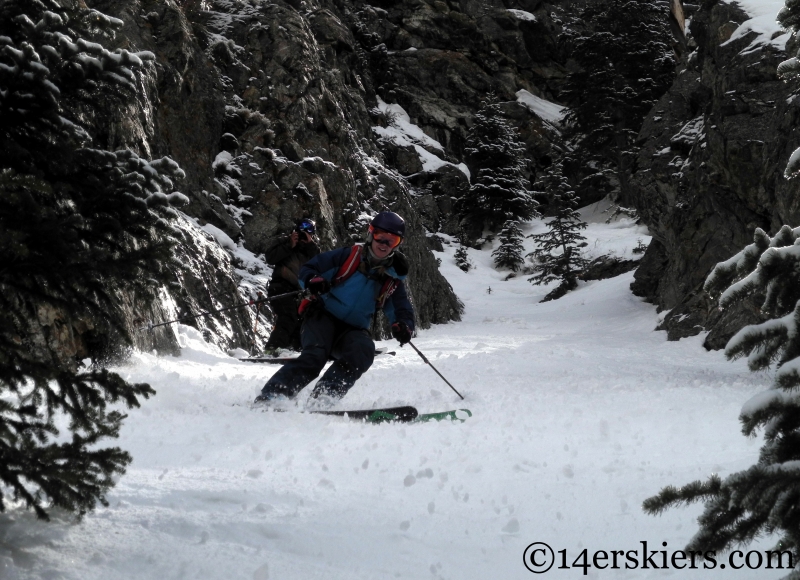 After exiting the couloir, we still had the aprons left to ski. This area had not frozen well overnight, unlike the tight couloir above. In better conditions, this part of the run would be a ton of fun, with pillows and booters dotting the open area.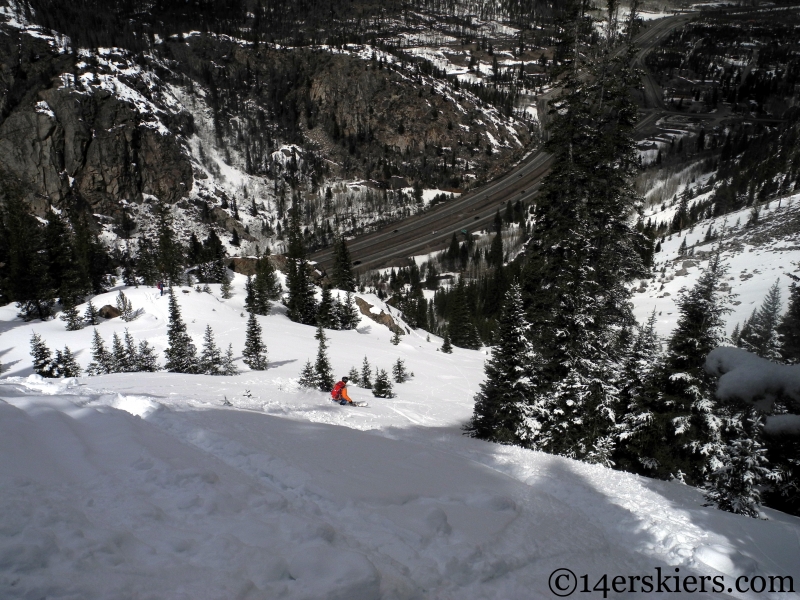 While we didn't catch the Coin Slot in perfect conditions, it's still an incredible line, and worth the trip.
Looking to drop the Coin Slot yourself? Black Diamond's Alpine Bod Harness is the lightweight choice for ski mountaineering.

Frank
loves snow more than anything... except his wife.  He ensures his food is digested properly by chewing it 32 times before swallowing.He is a full-time real estate agent serving
Crested Butte and Gunnison
and would be honored to send you his
monthly newsletter.
Latest posts by Frank Konsella (see all)
Summary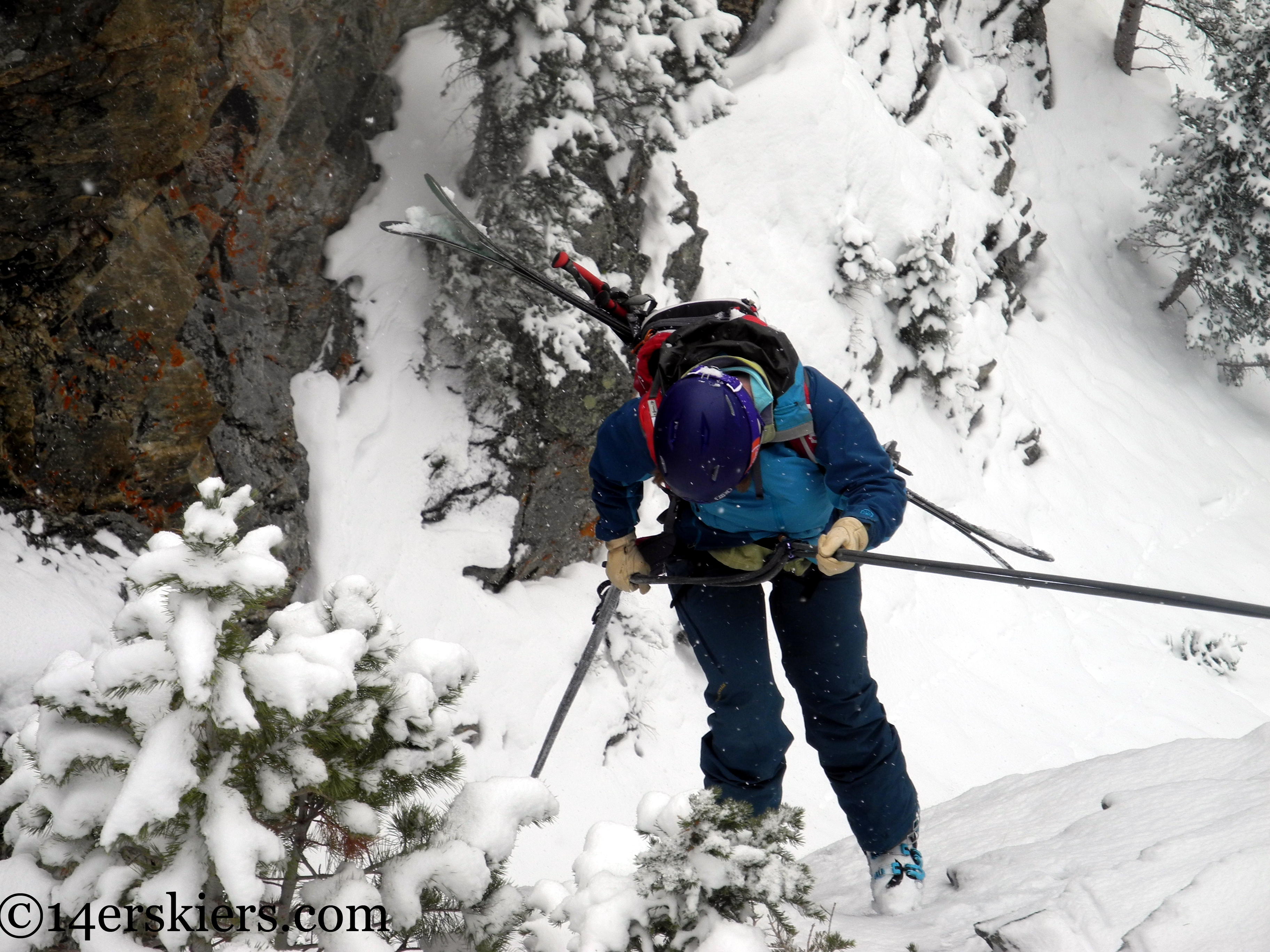 Article Name
Break Out the Ropes. The Coin Slot. 3.19.15
Description
A skiing trip report from the classic Coin Slot couloir in Summit County Colorado
Author