TR: Baldy Goodbyes (1 Dec 2013)
(Last Updated On: December 10, 2013)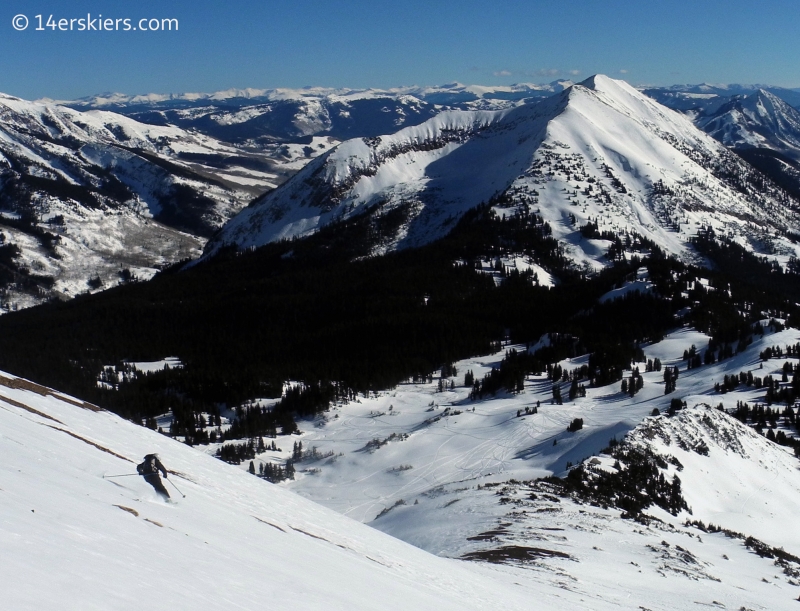 My good friends Jenny and Susan are bound for a great winter of skiing in Japan. While I enjoyed my last ski with Jenny on the ski area's opening day before she departed, Susan stayed another week. We joined up for our final ski (until spring arrives) on Baldy.
We were joined by Susan's friends Owen and Sebastiaan. After a sled ride up Washington Gulch, we began skinning to our destination.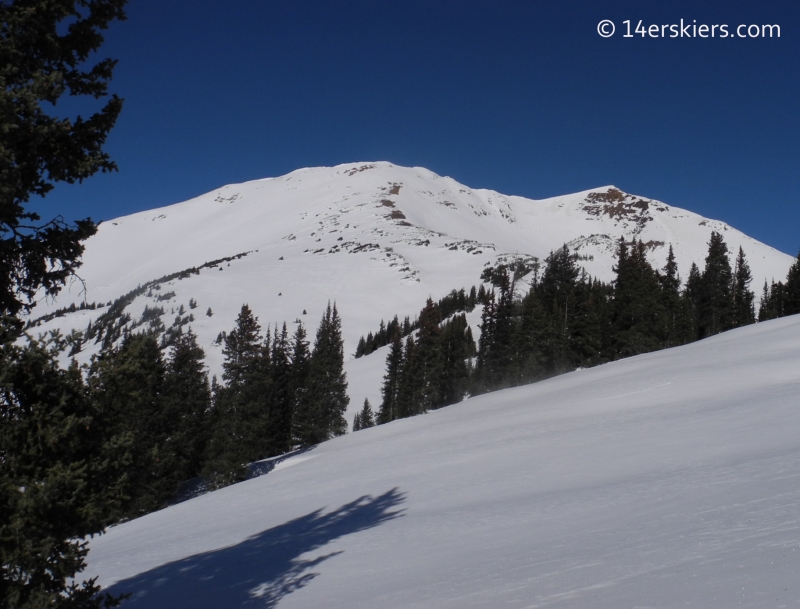 In short time, we were at the top. Susan and me.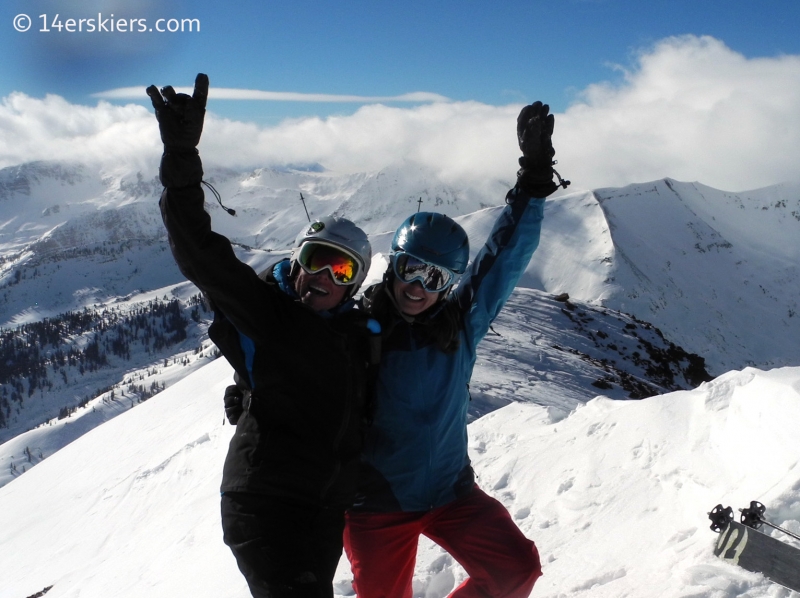 The clouds lingered over mountains just south of us, creating magical light.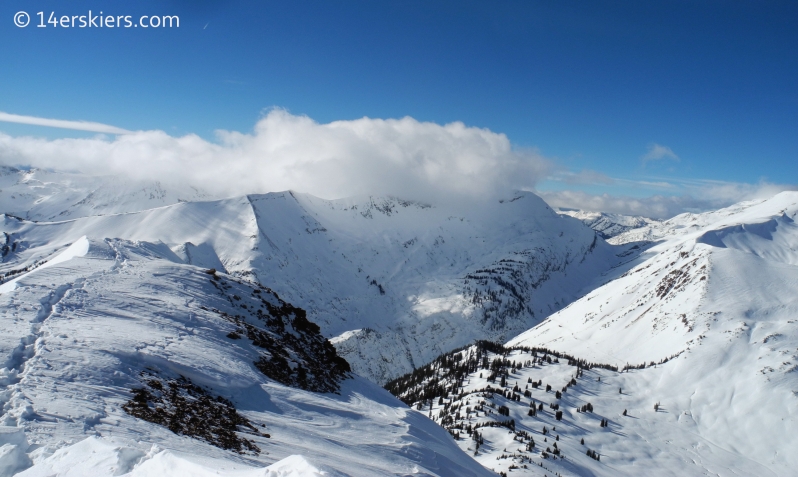 North, the skies were crystal clear. I marveled over the coverage of one of my favorite peaks, White Rock.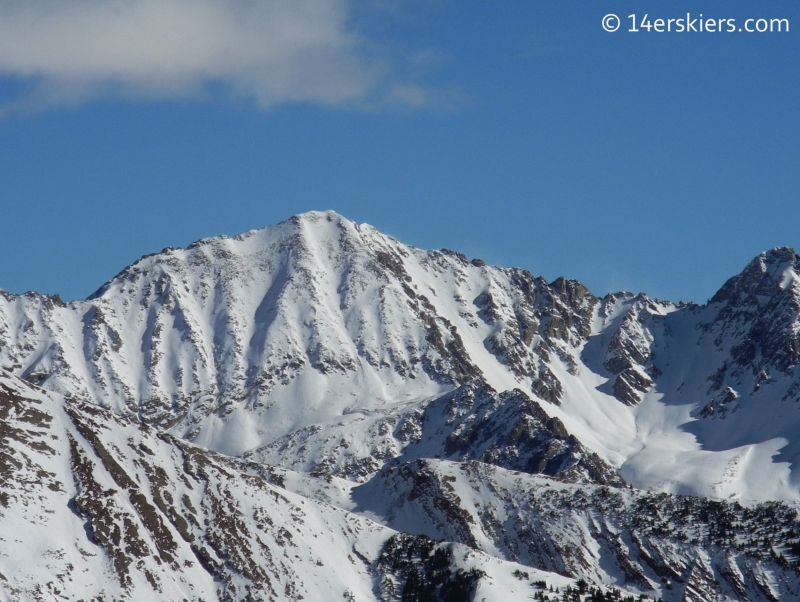 After wavering over where to go and what to ski, we finally decided on the south side. The ridge led us there.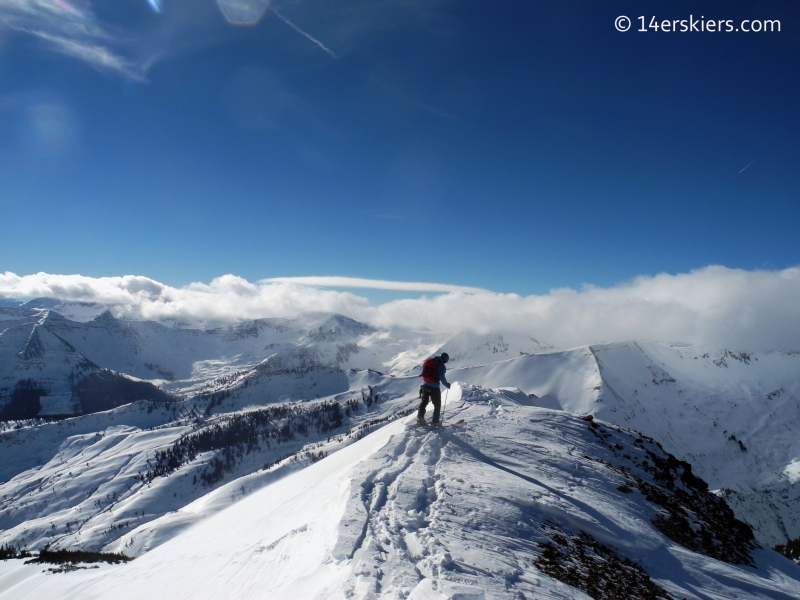 Sebastiaan dropped in first.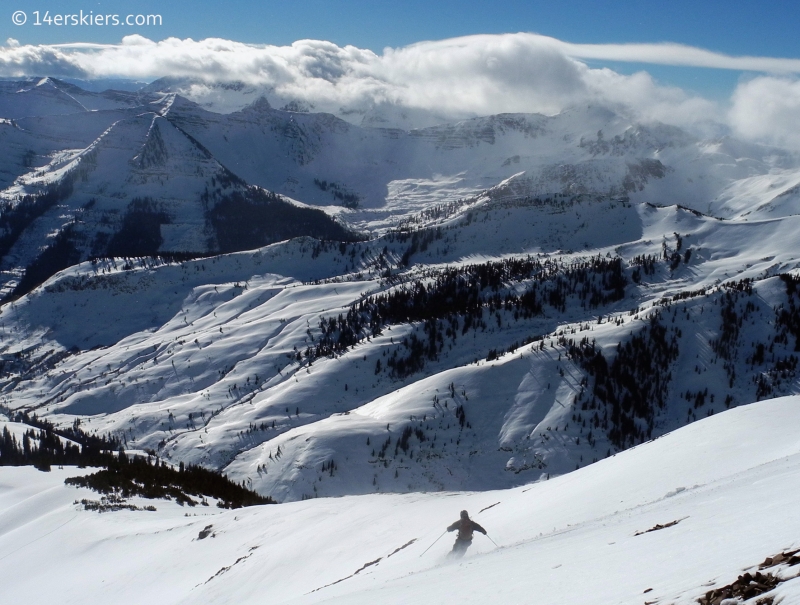 Susan.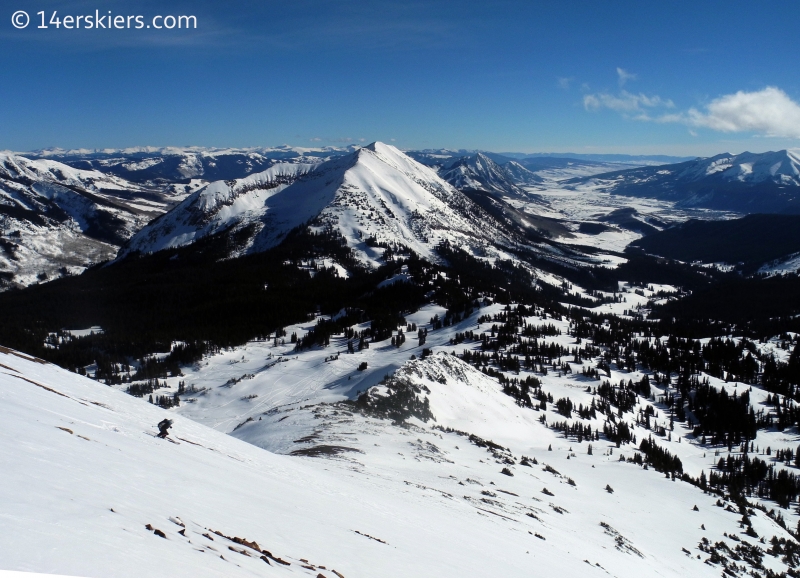 Owen.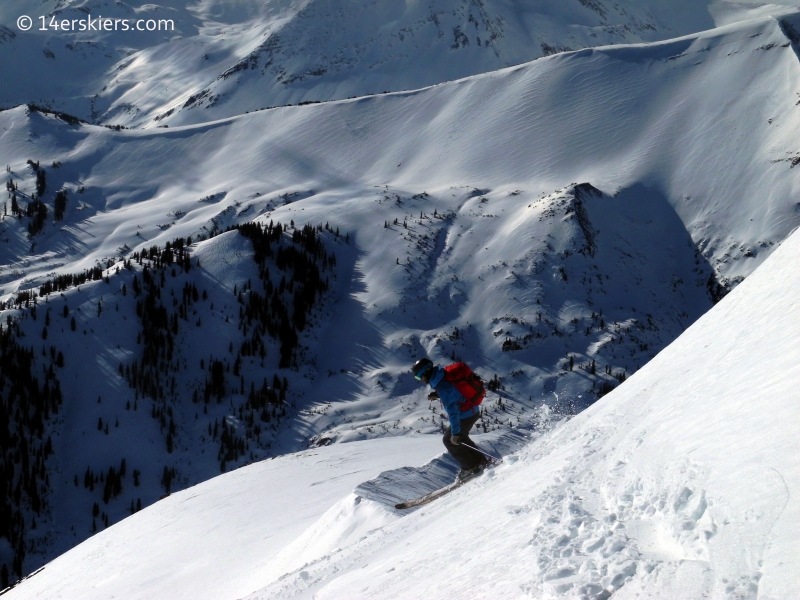 Though the snow was variable, we did find some pockets of powder as we descended into the trees.

One last ski in with a dear friend before her departure to Japan. One last blue bird day before the next big storm. It was a day well-spent 🙂
Here's to a great winter…. no matter where you are!

Aside from skiing, biking, and all outdoorsy things,
Brittany Walker Konsella
also loves smiles and chocolate 🙂 Even though she excels at higher level math and chemistry, she still confuses left from right. Find out more about
Brittany
!
Latest posts by Brittany Walker Konsella (see all)