14erskiers' Patagonia Book Giveaway
(Last Updated On: December 13, 2012)
Just in time for the holiday season, we're pleased to offer an incredible book giveaway for on e of our lucky readers from Patagonia books. Patagonia is obviously mostly known for their clothing, but their book division has some great titles that I suspect appeal to all of our readers, and best of all they're available in both hard copies and ebook versions. For the complete patagonia library, go here: http://www.patagonia.com/us/shop/provisions-books?k=1H-aw
My favorites? Well, there's a few. For starters, there is The Responsible Company: What We've Learned From Patagonia's First 40 Years by Patagonia Founder/CEO Yvon Chouinard. Mr Chouinard visited the Western State campus several years ago and gave a great presentation on this very subject. It's an interesting subject, how businesses operate in this modern global age- and Patagonia does better than most keeping both the earth and stakeholders happy.
I've looked for this one at a few bookstores, I'm looking forward to reading this one: Beyond the Mountain by Steve House is the winner of the 2009 Broadman Tasker Award and the 2009 Banff Mountain Book Award for Mountain Literature. Steve House has been one of the leaders of cutting edge, "light is right" climbing for some time, and I can't wait to read his take on climbing.
Fred Beckey's 100 Favorite North American Climbs is another one I'd love to check out. Fred Beckey is, after all, the godfather of first ascents and has climbed seemingly everything. So, for a climb to make his top 100 list, you know it must be good: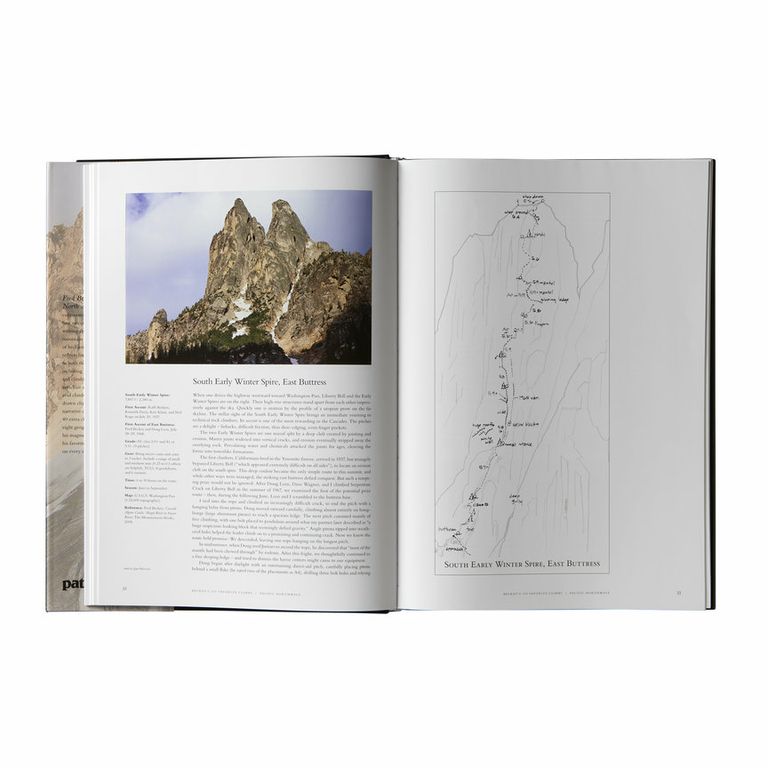 Well, that's it for me. There are some other great titles on travel, surfing, and more so check it out.
How do I win? Well, we'll make this one easy. To enter, leave a comment here, and name the book you'd most like to receive (hard copy or ebook). Bonus points if you also mention your favorite book of all time, you can never have too many great books. Even more bonus points if you "like" or "follow" 14erskiers- just 12 more "likes" to hit 500. Contest ends December 22nd– we'll select a winner at random after that. Looking forward to lots of comments!!!!
Frank
loves snow more than anything... except his wife.  He ensures his food is digested properly by chewing it 32 times before swallowing.He is a full-time real estate agent serving
Crested Butte and Gunnison
and would be honored to send you his
monthly newsletter.
Latest posts by Frank Konsella (see all)