Wildcat Trail to Green Lake 10.4.12
(Last Updated On: October 8, 2012)
When it comes to our local trails, one of my favorites without question is Green Lake. If I was asked to find fault with it, though, my answer would be that it's an out-and-back. I think if you ask just about anyone if they would prefer to ride a loop or an out-and-back, almost everyone would answer "a loop". While I've ridden a big loop all the way around Axtell that utilizes the Green Lake trail, I've never taken the time to check out the Wildcat trail. After hearing one of my clients talk about it a couple of weeks ago, however, I decided it was time to see if the Wildcat trail was a worthwhile alternative.
The start of the trail is actually a road- about 3/4 of a mile past the winter trailhead on Kebler Pass. It's surprisingly hidden, but quickly crosses Coal Creek.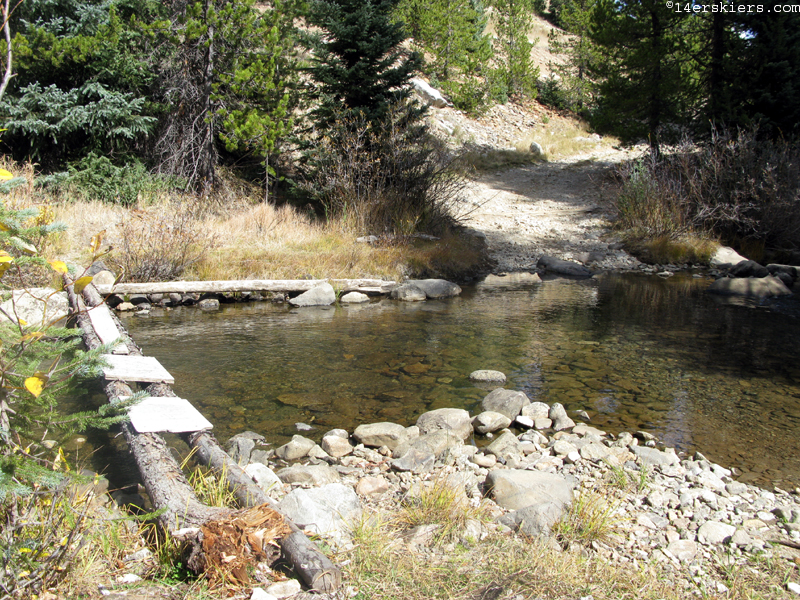 There is some great camping here, but the road quickly begins ascending the forest at a steep angle with plenty of rocks: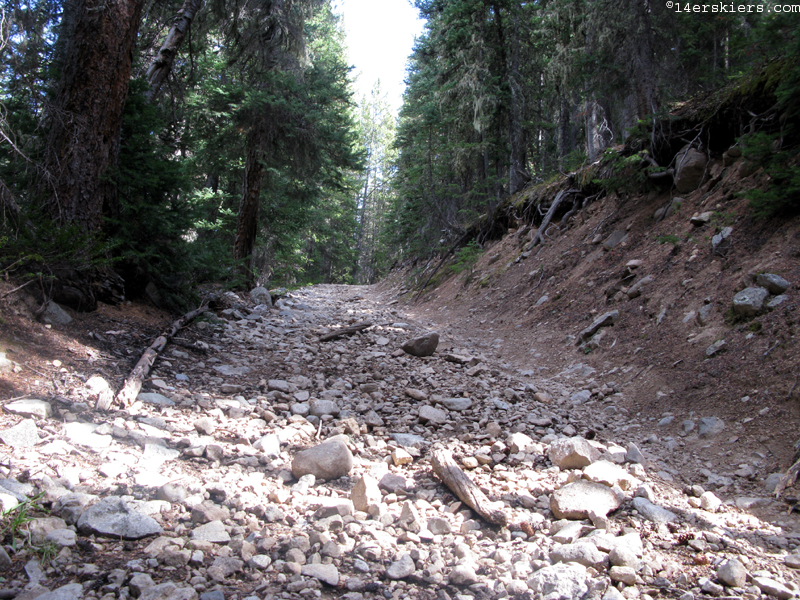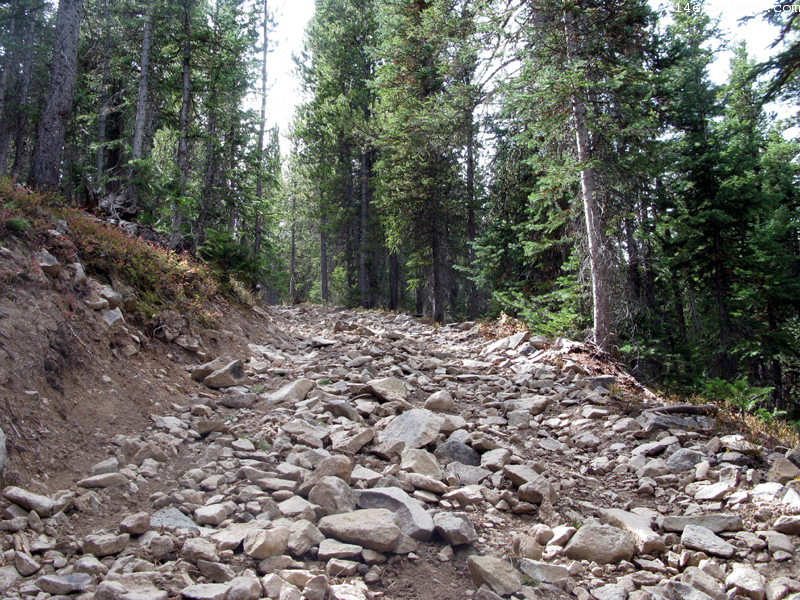 The pictures might not do it justice, but I was walking quite a bit of this road. Eventually I turned right off the road, where my route became singletrack. The trail remained steep, however, so I still had quite a bit of hike-a-bike.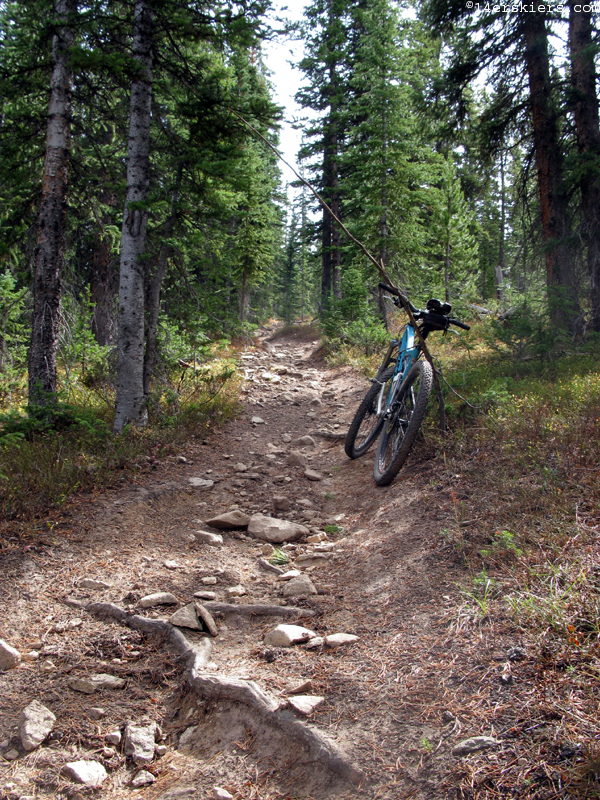 Finally I popped out on the ridge near Green Lake, with a great view of Axtell.

If I were to guess, I probably walked close to half the distance from Kebler Pass to Green Lake. So the question is this: What's better, an out-and-back that is 100% rideable (but tough), or a loop with a bunch of Hike-a-bike? I'll be taking the out and back option. Curiously, the out-and-back route I usually take (Tony's to Green Lake to the rec path) is slightly longer (2 hours, 20 minutes/ 20 miles) than the wildcat version (2 hours, 10 minutes/ 18.4 miles). My bike computer was picking up the hike-a-bike sections, for what it's worth.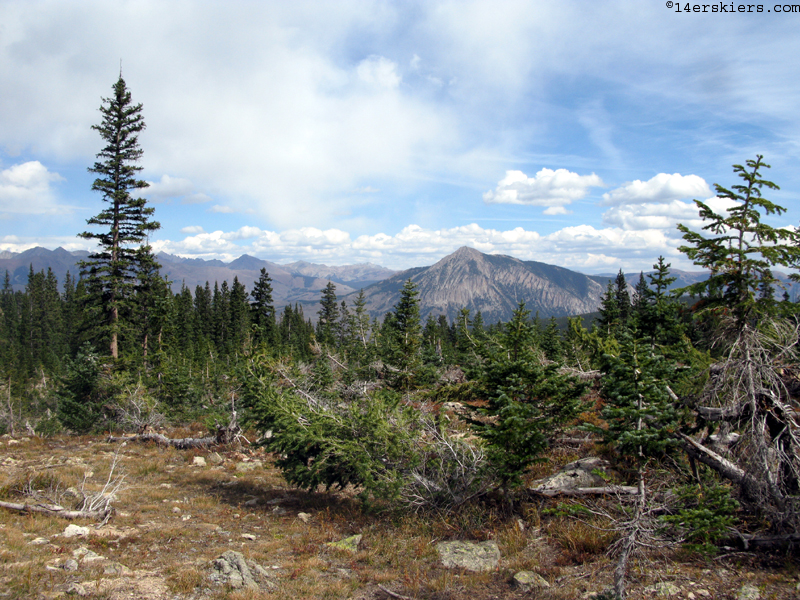 Frank
loves snow more than anything... except his wife.  He ensures his food is digested properly by chewing it 32 times before swallowing.He is a full-time real estate agent serving
Crested Butte and Gunnison
and would be honored to send you his
monthly newsletter.
Latest posts by Frank Konsella (see all)