Lupine Extension – Lower Loop System
(Last Updated On: October 3, 2012)
Ever since the Lupine trail was extended earlier this summer, it's been on my list to get that out there and check it out. The original Lupine trail was pretty nice, but it ended on a road with not one, not two, but three gates within a quarter mile or so. The other complaint I had with the original Lupine trail was that it ended on Slate river in "no-man's land", not that close to the start of the lower loop, but also not that close to town. The new extension to the Lupine trail solves both of those problems.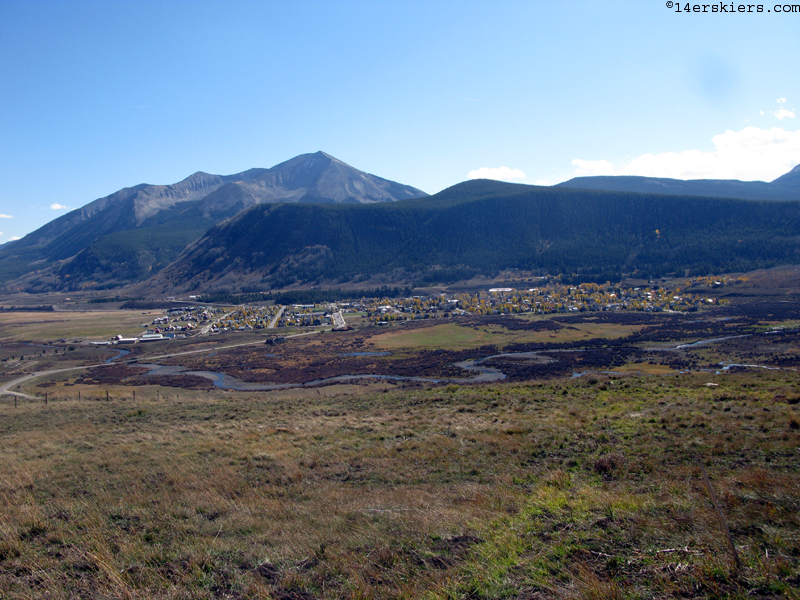 The extension follows a road towards Smith Hill, where I spotted this guy. I think it's a falcon, but I've never been very good at my bird ID's.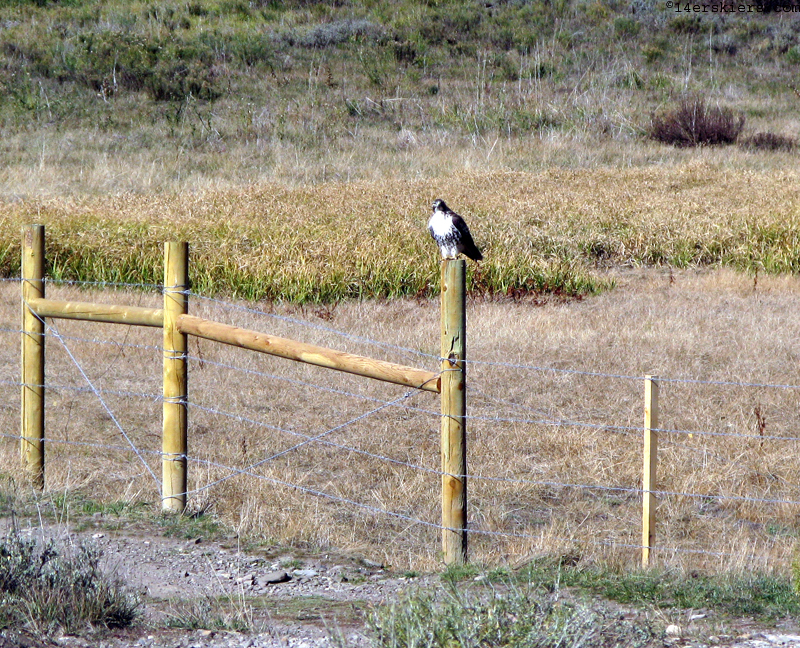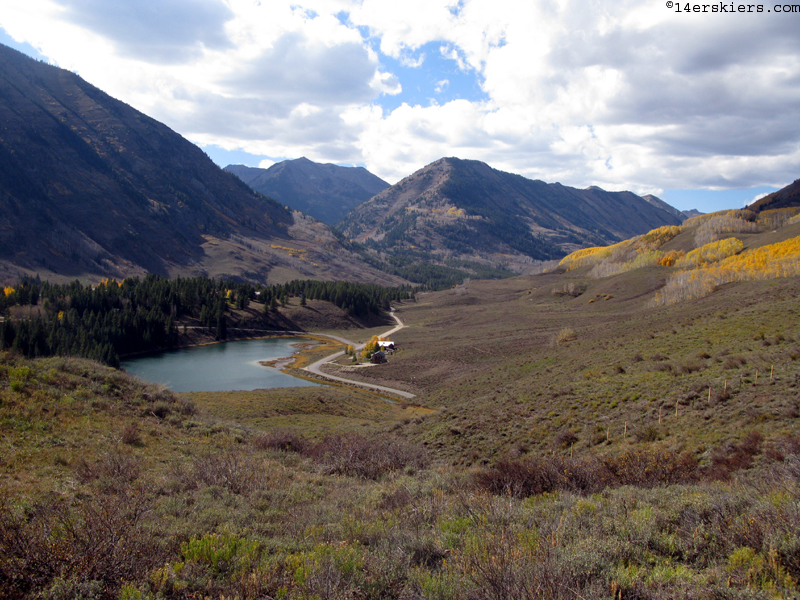 It's pretty awesome to be able to ride here thanks to so many different partners: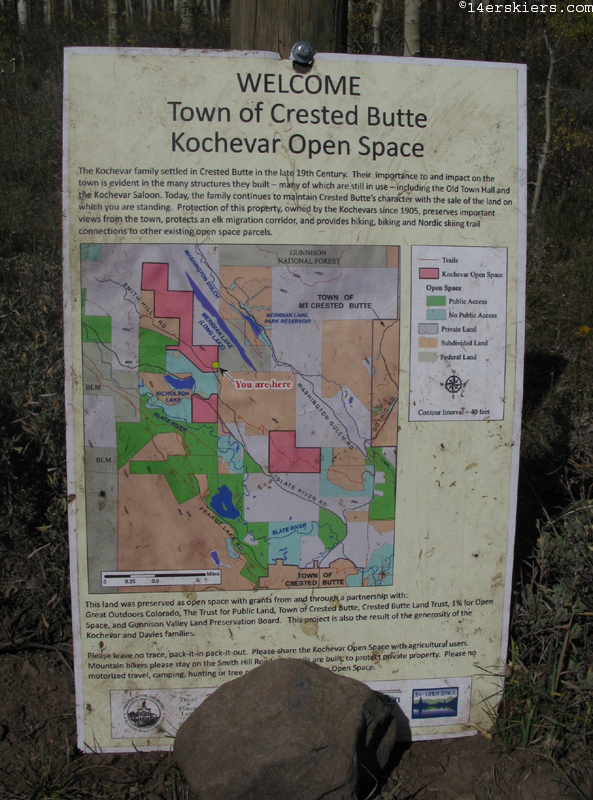 The Lupine trail is "new school". The turns are bermed and there is a genuine effort to create a fun, flowing trail. I would still consider it to be largely a cross country trail, but it's fun nevertheless.

After a quick ride up Slate River to the lower loop, I checked out another trail which I surprisingly hadn't been on yet either- the KB connector between the lower lower and upper lower. Pygmy spear garden on the KB: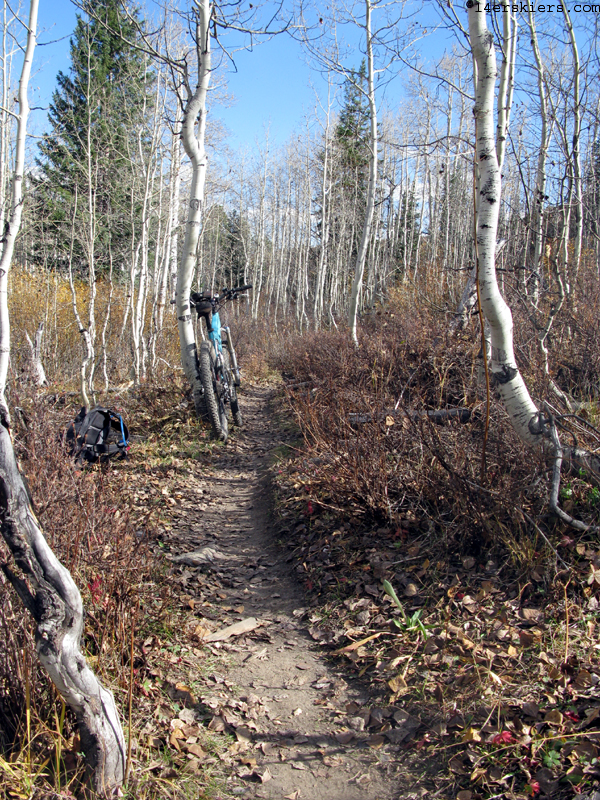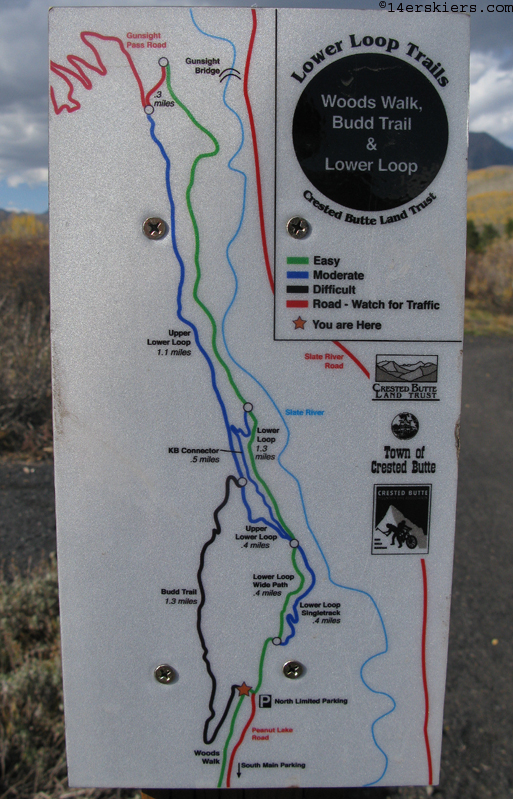 I was having fun and I wasn't quite ready to head back, so I rode the Budd trail, which I haven't been on very often. I wasn't sure what this "trail art" was trying to say, but it was interesting anyway: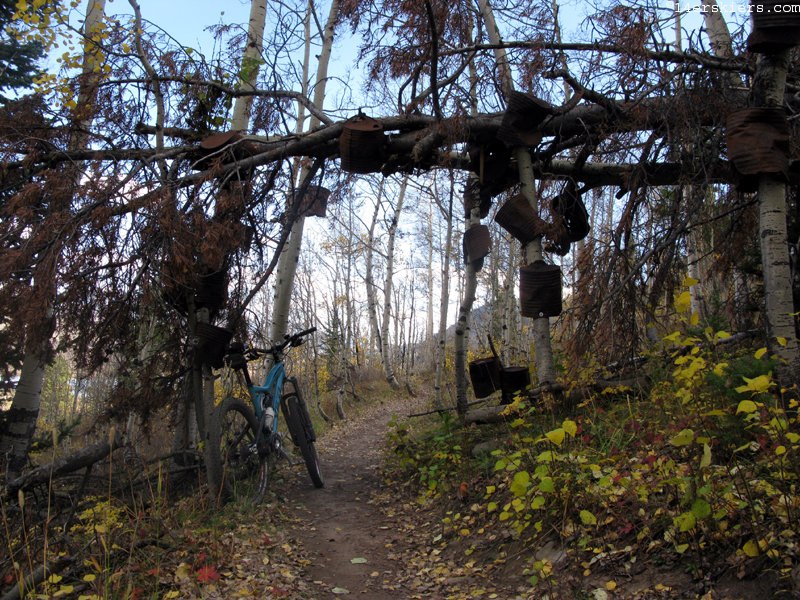 What a great fall day, I'm glad I got a chance to enjoy it and get in another ride while I still can. Check out two of our new 14erskiers sponsors: Snowwater Heliskiing and Valhalla Powdercats. Thanks for supporting 14erskiers!
_____________________________________________________________________________________________________________________

Frank
loves snow more than anything... except his wife.  He ensures his food is digested properly by chewing it 32 times before swallowing.He is a full-time real estate agent serving
Crested Butte and Gunnison
and would be honored to send you his
monthly newsletter.
Latest posts by Frank Konsella (see all)