Owen's Jenga Chute 4.29.12
(Last Updated On: May 4, 2012)
After taking it pretty mellow on the Headwall the previous day, due in part to concerns about windslabs forming at the tail end of Friday's storm, we were ready to head up in the alpine on Sunday. We were leaning towards skiing the S-couloir on Purple, but then we heard that a couple of different groups had already skied it, as well as parts of Owen. We turned our attention to other zones, but after contemplating the access issues we're currently facing this accelerated spring, we decided that picking up the scraps in the Owen zone was still our best bet.
We set off from the "Y" on snowmobiles and quickly realized that this would be the last time the snowmobiles come out to play, given all the stretches of dirt we were riding. Last year, we used our snowmobiles into June. Once we got to Owen, it looked like our best choice was the Jenga chute, and we started booting up.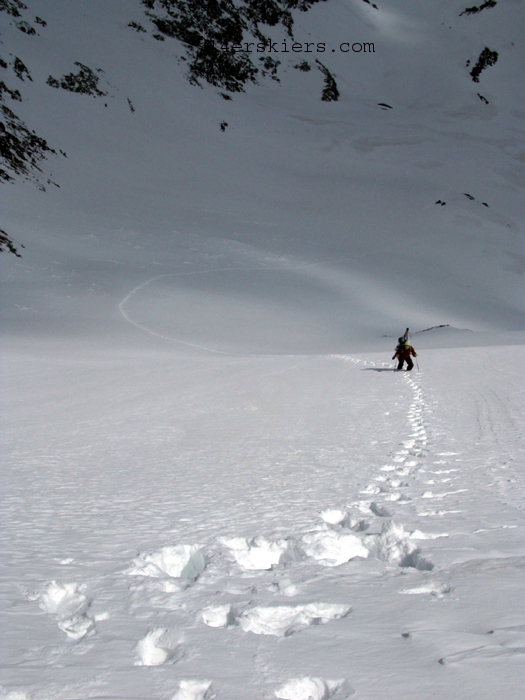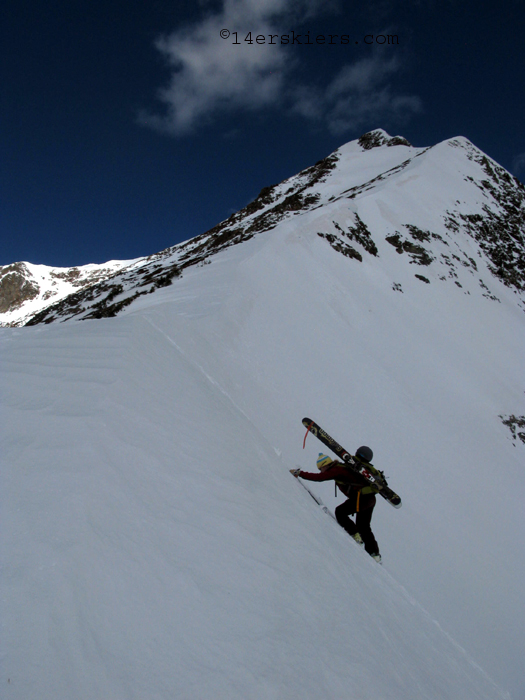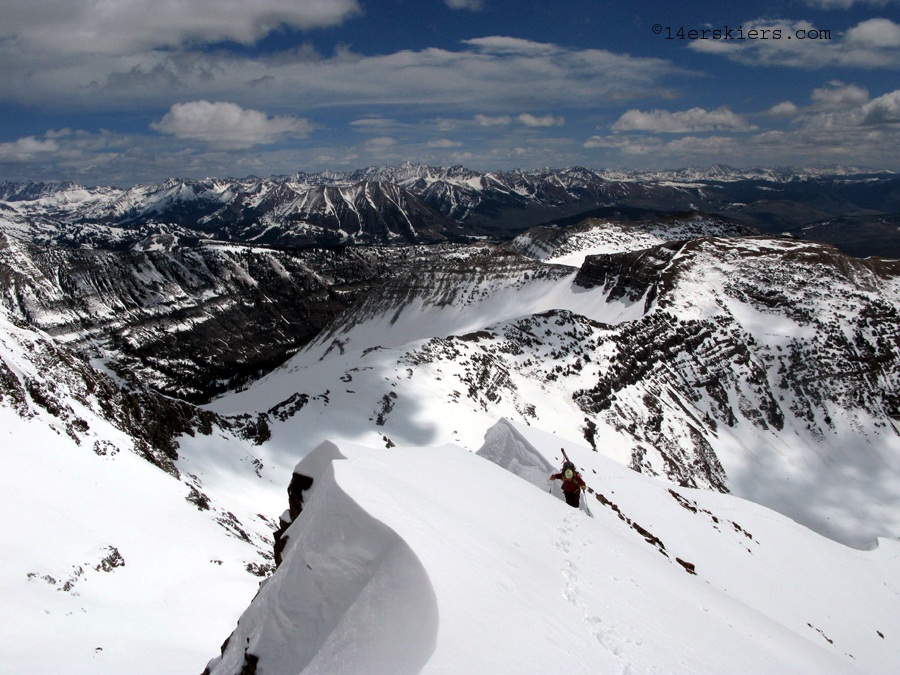 On the ascent, I was still hoping that I would perhaps go past Jenga up onto the hanging face above it, which are some of my favorite turns in the area. But, we could still feel windslabs that didn't inspire the confidence needed to ski an exposed route like the hanging face. I dropped in first and as is often the case, the skiing was quite good so long as you kept your eyes glued to the surface texture- "Ripply" snow, as we call it, was powder while smoother surfaces were damp slabs.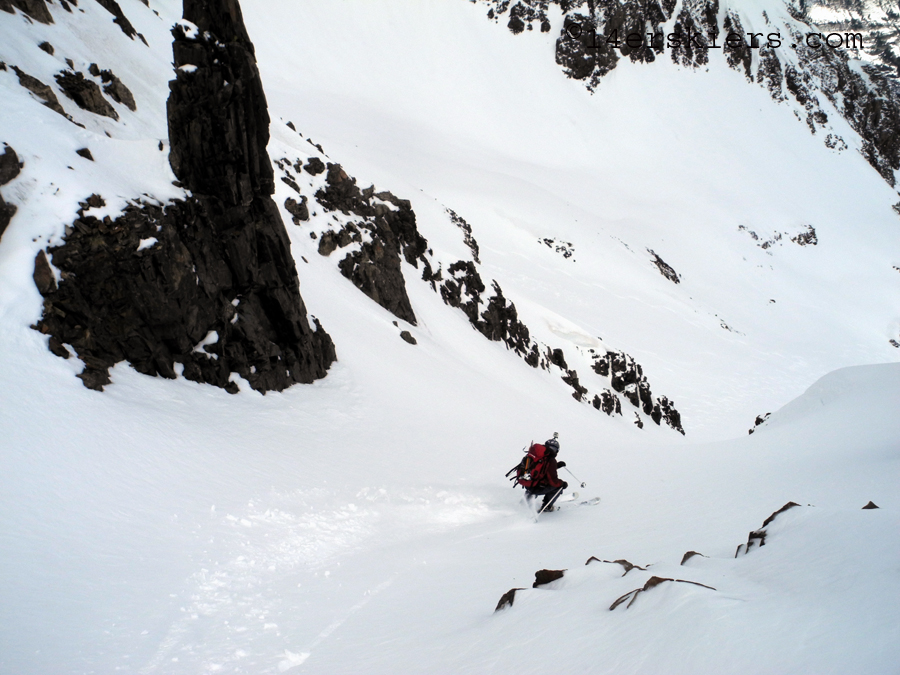 Brittany: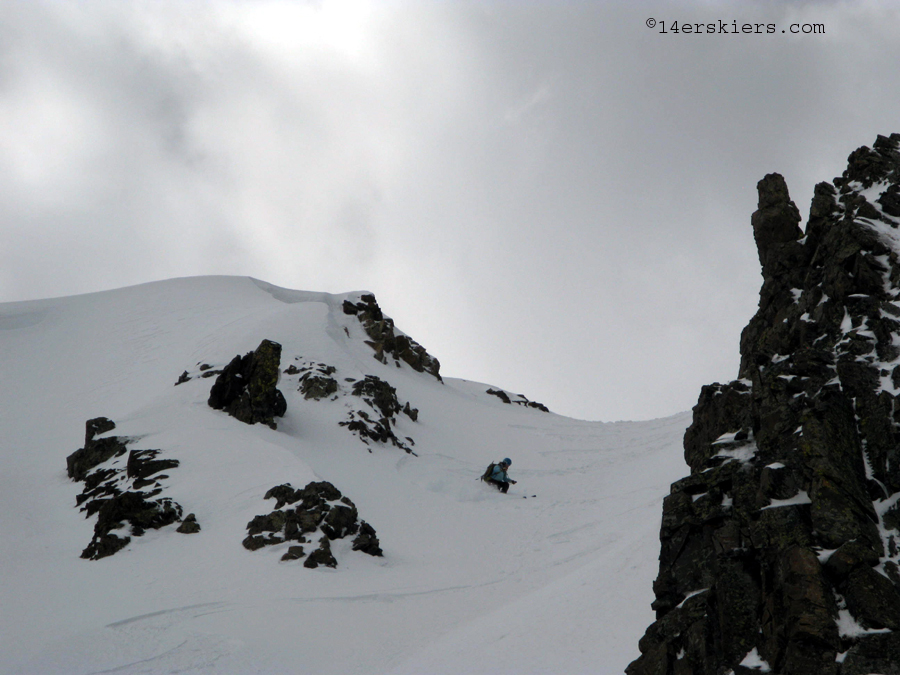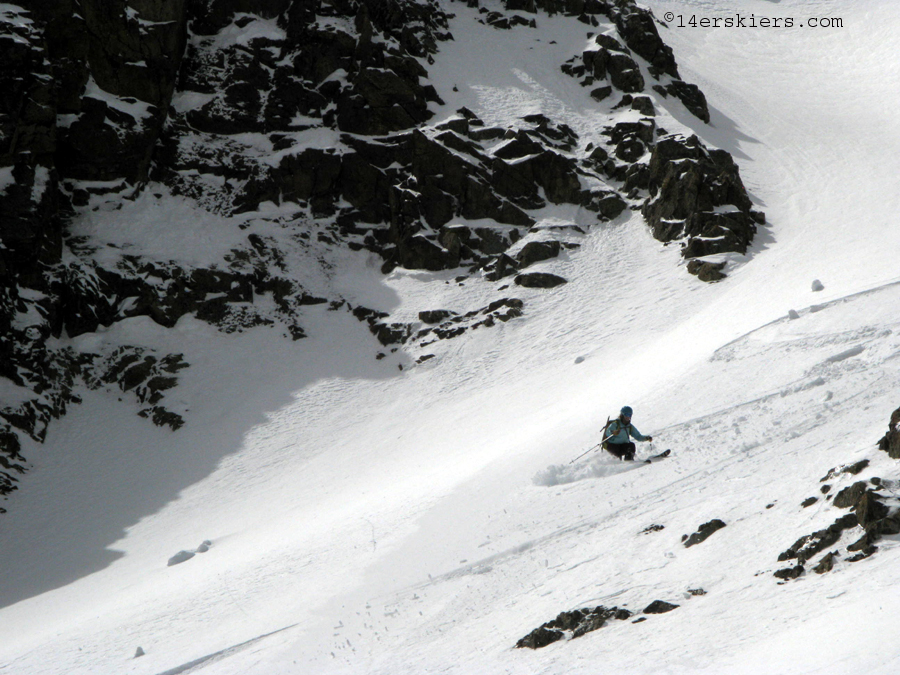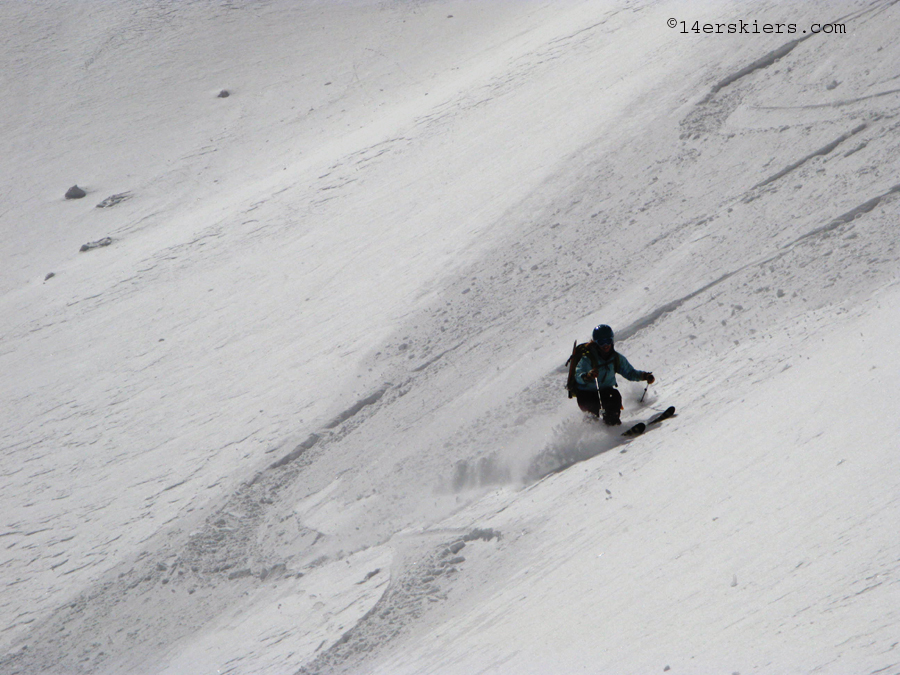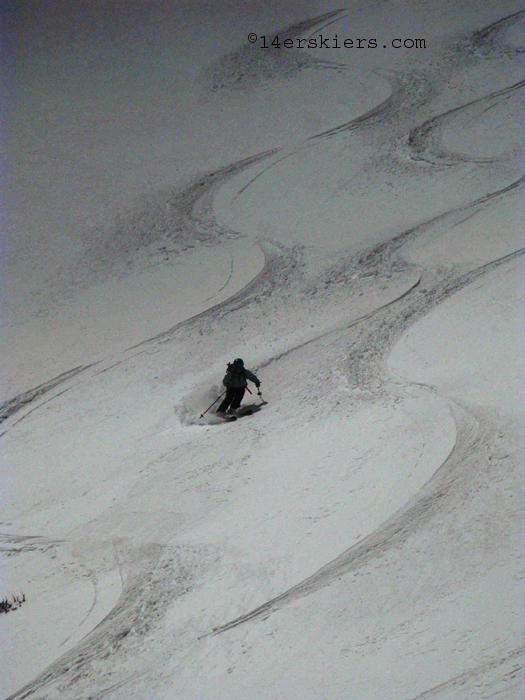 Jenga, short and sweet as always, on the left. Previous' days tracks which stopped below the summit near the spire.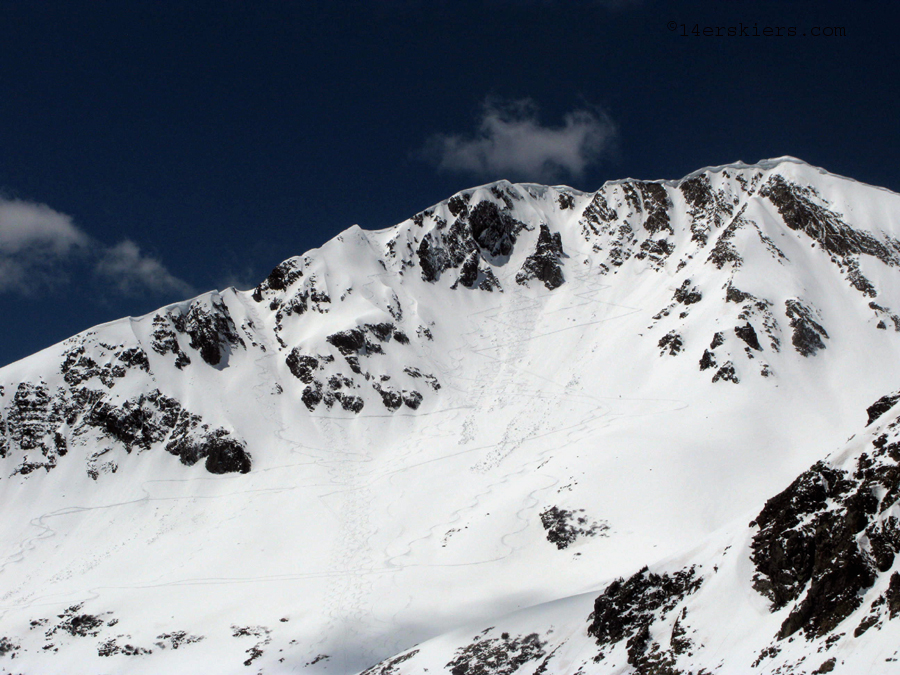 Afley, looking a lot less like the ice cream cone that it is: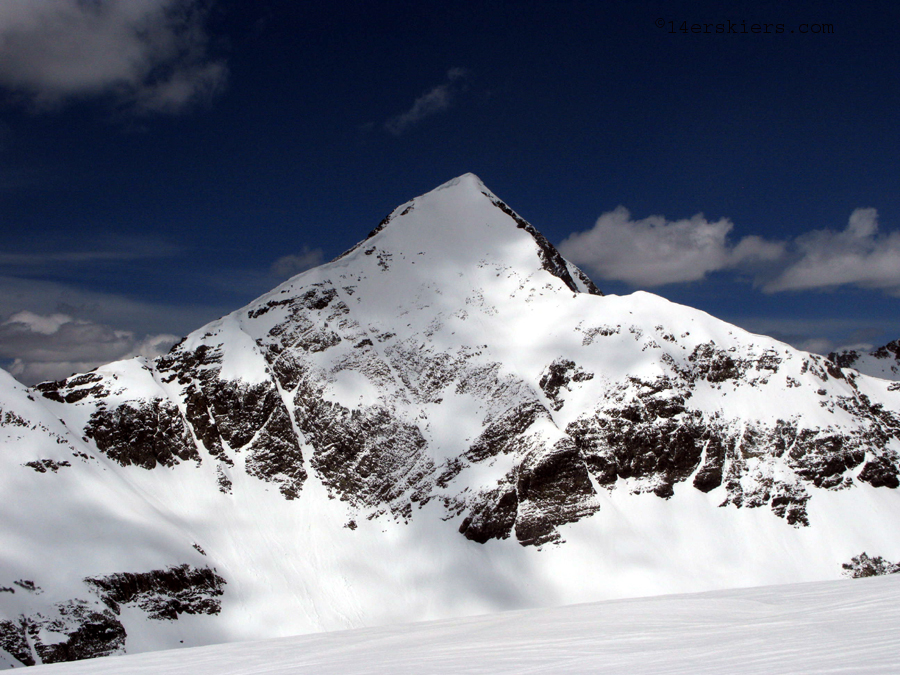 A great day, to be sure, but also a sign that the end is coming, and much sooner than we'd like it to. We're off to Silverton tonight, hopefully to find one last good dose of steep skiing before it ends. Check out our new affiliate Jenson- quite often one of the cheapest sites to visit for bike parts:

Frank
loves snow more than anything... except his wife.  He ensures his food is digested properly by chewing it 32 times before swallowing.He is a full-time real estate agent serving
Crested Butte and Gunnison
and would be honored to send you his
monthly newsletter.
Latest posts by Frank Konsella (see all)