New Year on Richmond 1.1.12
(Last Updated On: January 5, 2012)
It's been a long time since I posted anything, mostly because I haven't been in the mountains much the past month or so. Since the skiing wasn't very good in December, I took a small job in Denver, and followed that up with family Christmas visits. Surely the skiing would be better by the time I got back around New Year's, I thought. Sadly, the skiing went from bad to worse as December wore on. Crested Butte, like much of the West from Utah to California, is in the midst of an extremely dry winter. Certainly the worst I've seen here since my arrival in 1996. Don't be surprised when I do a bike trip report- sadly the biking is excellent right now.
In any case, Brittany and I will keep trying our best to keep the faith and have fun with what little snow we have. So rather than party hard on New Year's eve, we stayed in and were joined by our friends Ben and Jonathan on a tour up Richmond. In addition to the lack of snow, we've also had a steady diet of strong winds, so rather than attempt to seek out powder, we were actually hoping for smooth wind buffed snow. We found some, as well as punchy crusts and scree-covered snow. The conditions weren't all that surprising, but what may have been surprising was how much fun we still had despite it all. On with some photos…
Skinning: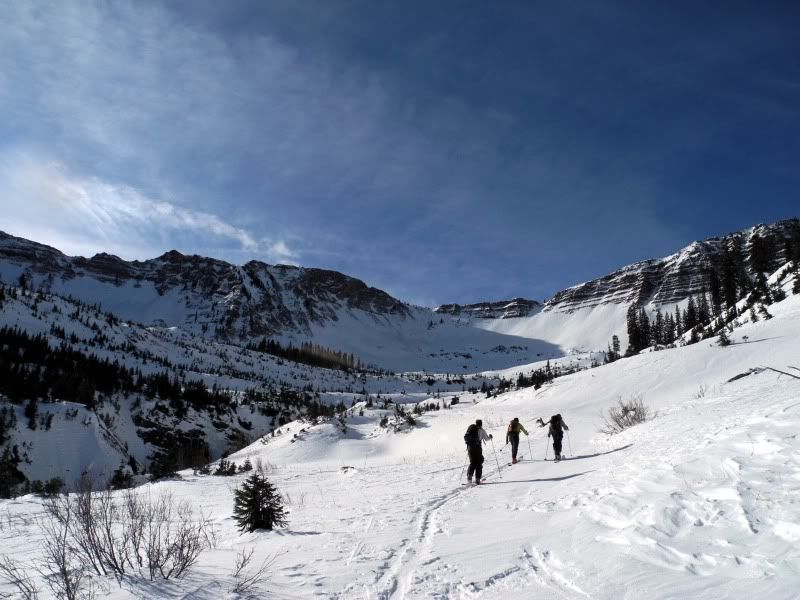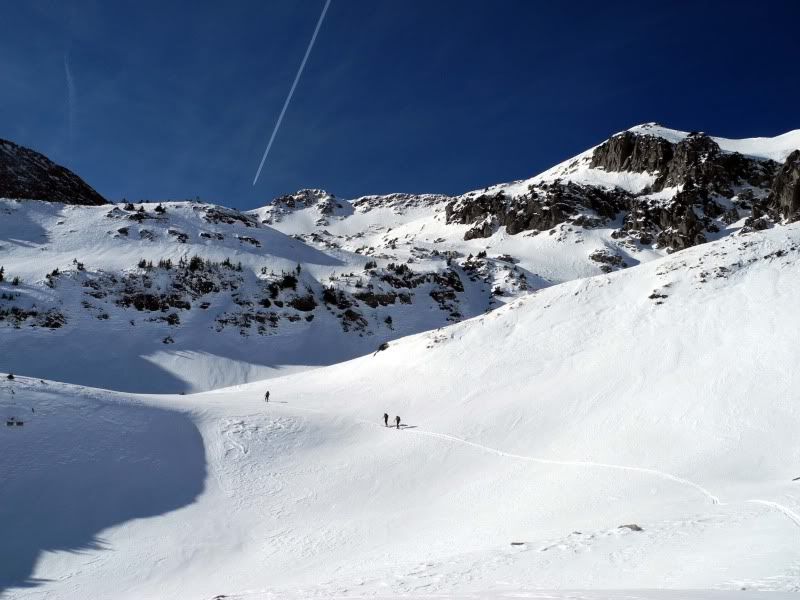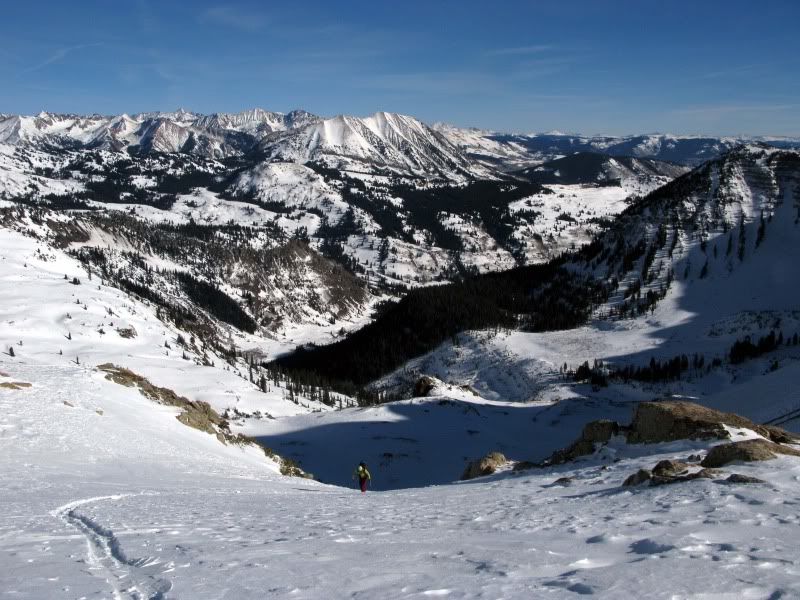 Near the summit we transitioned to booting, which went fine until the windpacked snow turned back into sugar and we decided to skip the final 100′ of climbing. Beautiful ridge, though: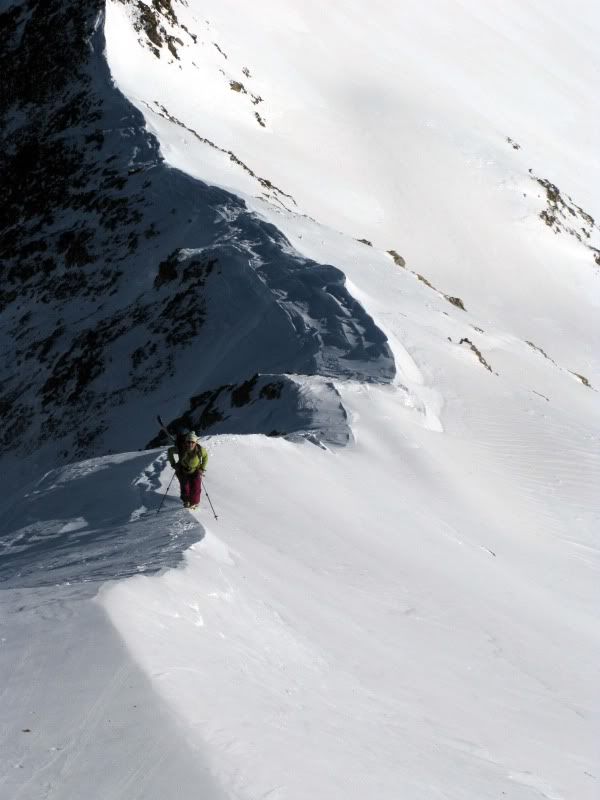 Fun skiing off of our highpoint (Frank):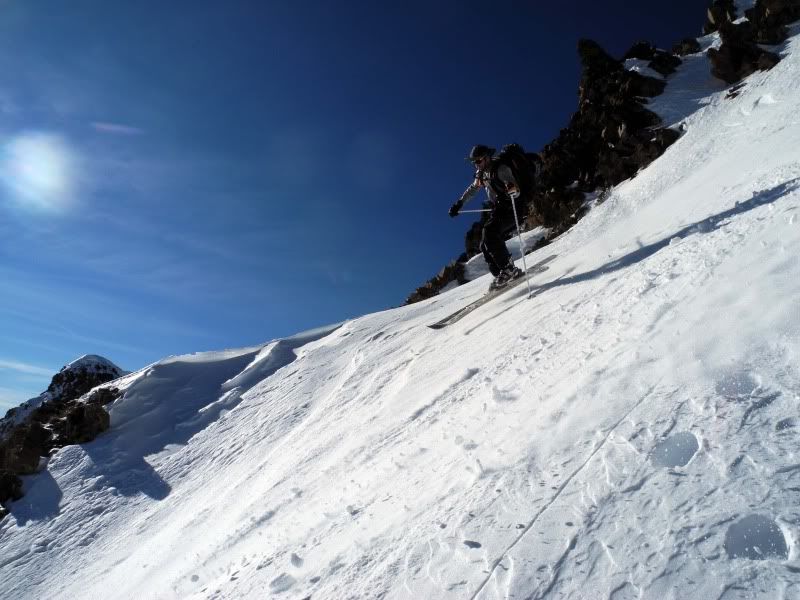 Brittany sends a rooster tail:

Brittany finds the light: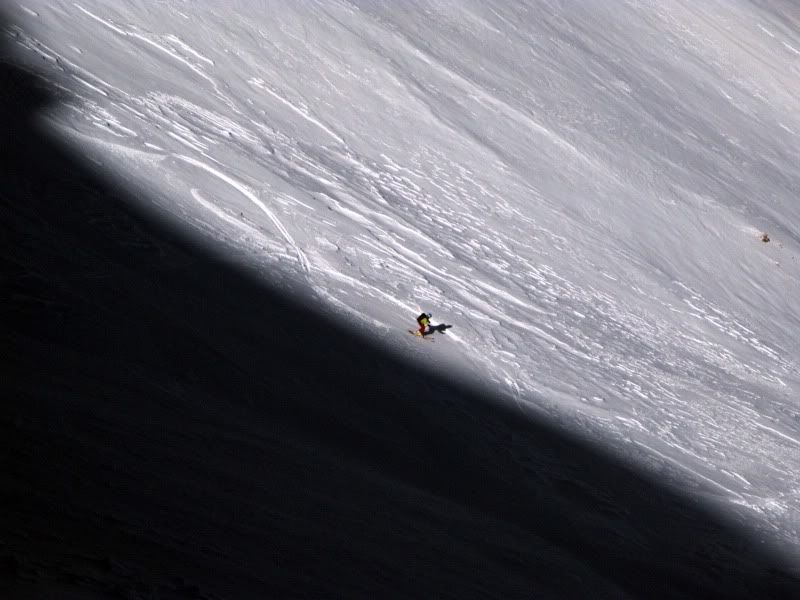 Frank: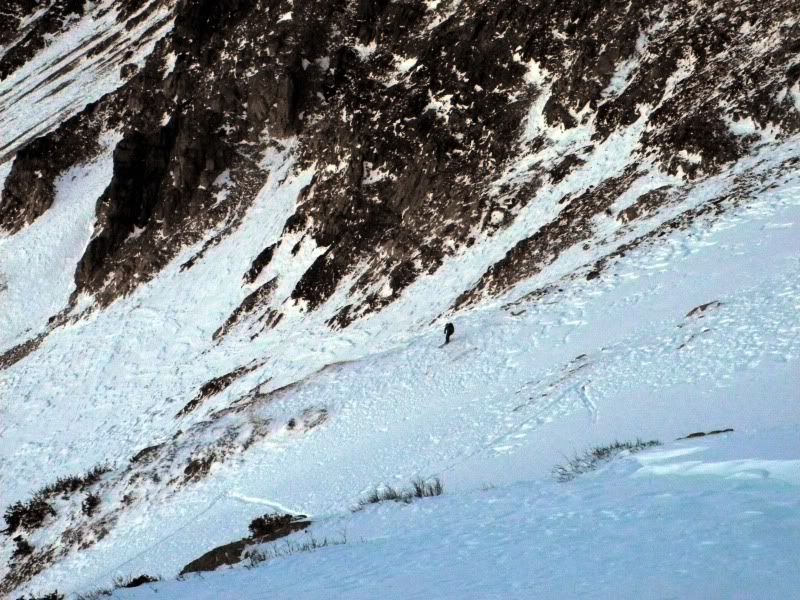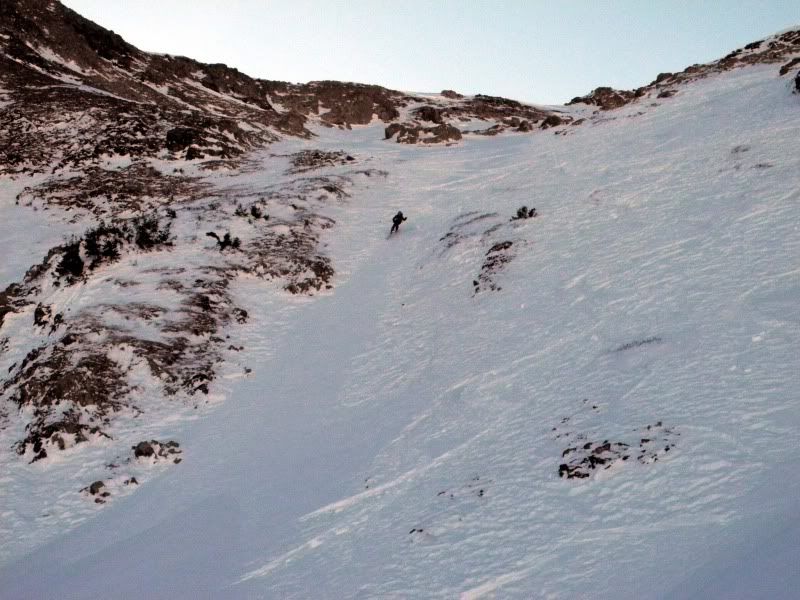 Ben: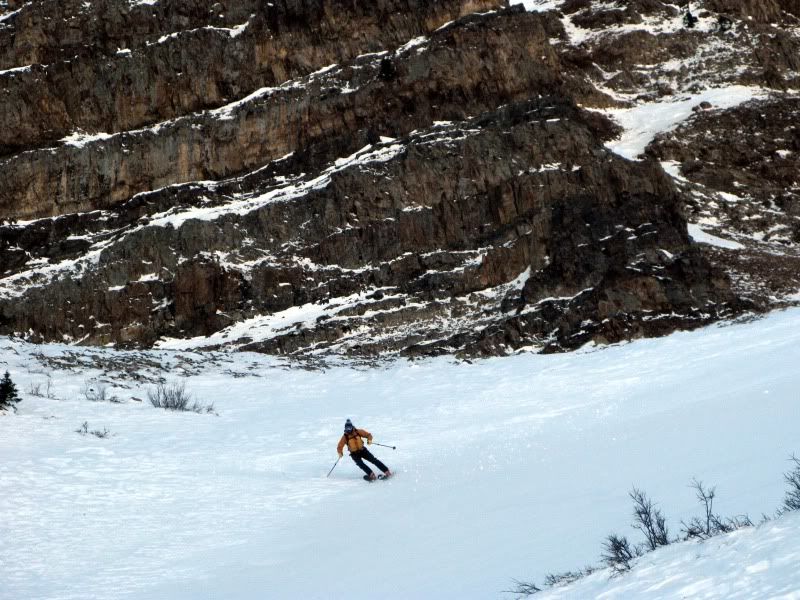 Jonathon (I can't imagine dropping a knee in variable crusty conditions like that.) He killed it: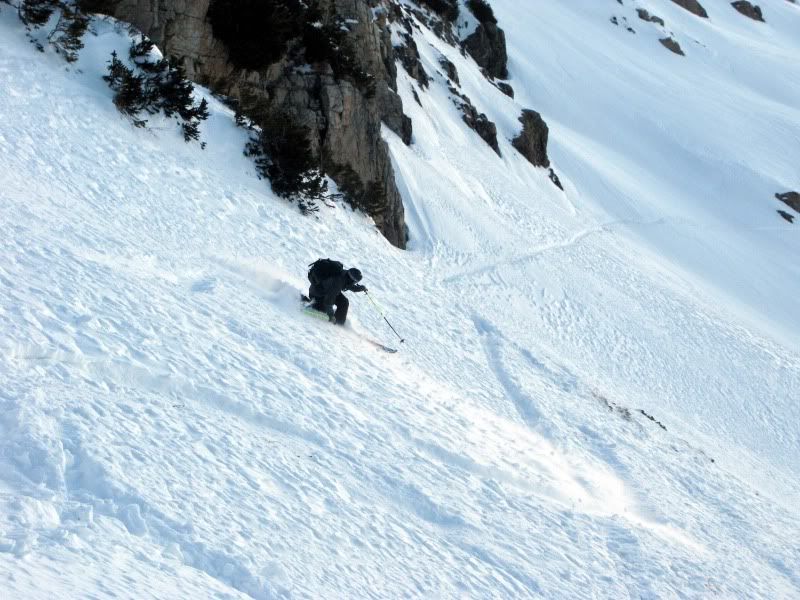 Brittany: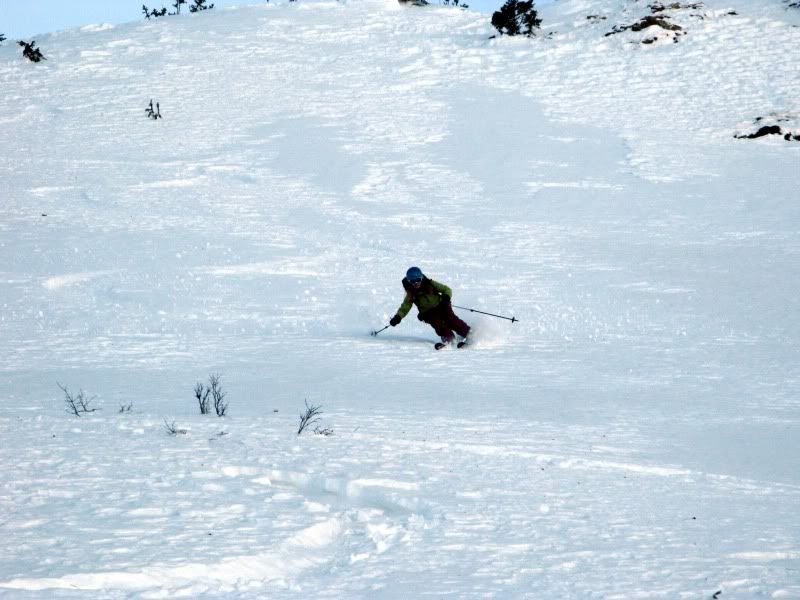 Like I said, we actually had fun and found a number of good turns along the way to go with some absolutely horrible ones as well. The wait for snow will continue, and we'll continue to make the best of it. Support 14erskiers:

Frank
loves snow more than anything... except his wife.  He ensures his food is digested properly by chewing it 32 times before swallowing.He is a full-time real estate agent serving
Crested Butte and Gunnison
and would be honored to send you his
monthly newsletter.
Latest posts by Frank Konsella (see all)