Teocalli North Face and West Face Combo 4.15.11
(Last Updated On: April 19, 2011)
The North face of Teocalli has been on my list for quite some time, ever since Pete Sowar and I traversed under it when we skied the NE and W faces in 2008. Last Friday, things finally worked out to give it a go, along with Brittany, Pete, and Josh Macak. The USGS library has this great photo of Teocalli Mountain from 1973, taken by noone other than the famous William H Jackson. The notes on this photo are interesting: Teocalli Peak, from the Aztec teocalli, or sacrificial mound, that were always built in a pyramidal form, and which this mountain closely resembles. Is situated upon a small tributary of Red Rock Creek, flowing into East River. Its height is 13,274 feet. Gunnison County, Colorado. 1873.

Red Rock Creek is now known as Brush Creek, although I think I like Red Rock Creek better. Today, the official height is a little lower as well, at 13,209′. In any case, we quickly made our way up the south slopes and took a quick break at the start of the rock outcrops.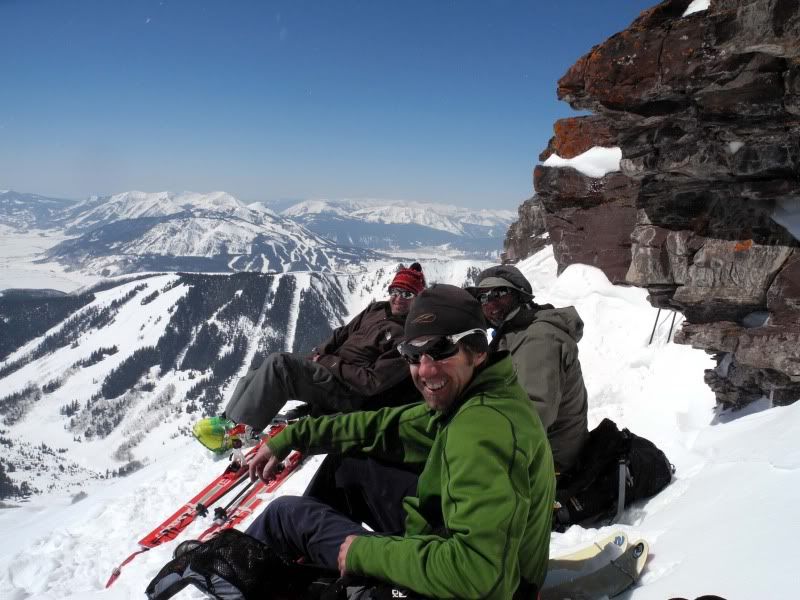 Nearing the summit: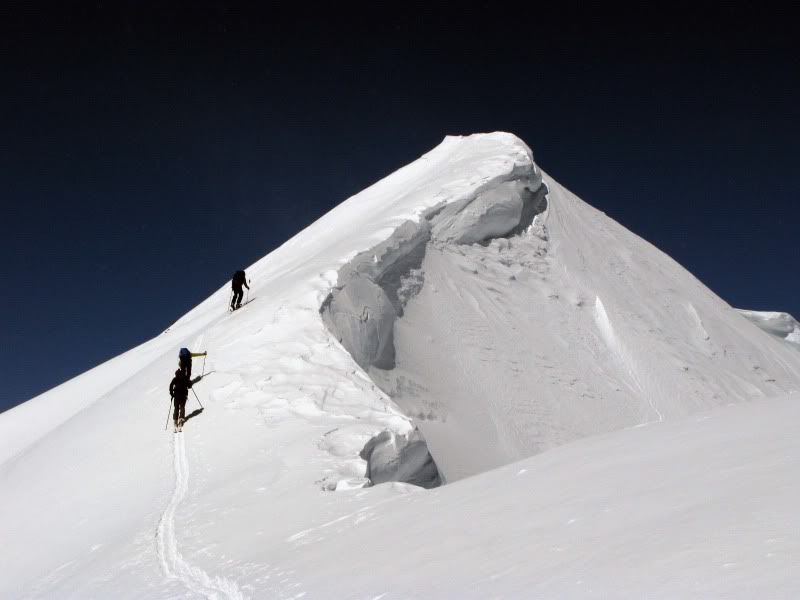 One option we had in mind is the beautiful splitter couloir that drops off just before the summit: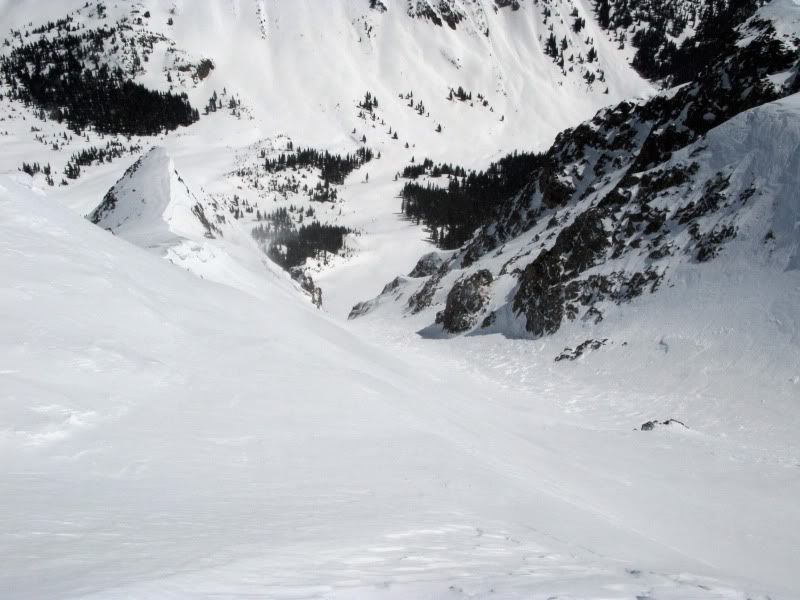 The face itself was just too nice to pass up, however, so I guess I still have the couloir to come back to some other time on Teocalli. Obviously, this isn't a bad thing. Pete, Josh, and I talking about the face: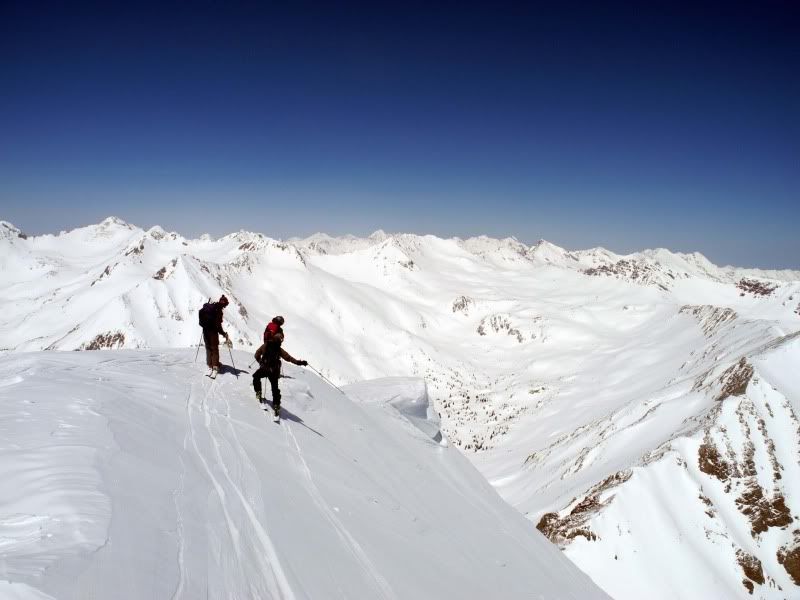 As we discussed the face, it was pretty obvious that it had gotten some crossloading due to some steady winds out of the NW. This wasn't necessarily a problem, just something we wanted to either avoid, or get to release with a ski cut. The skier's right hand side, in fact, was already stripped of new snow and was a safe route. Pete dropped in first, somewhat down the middle.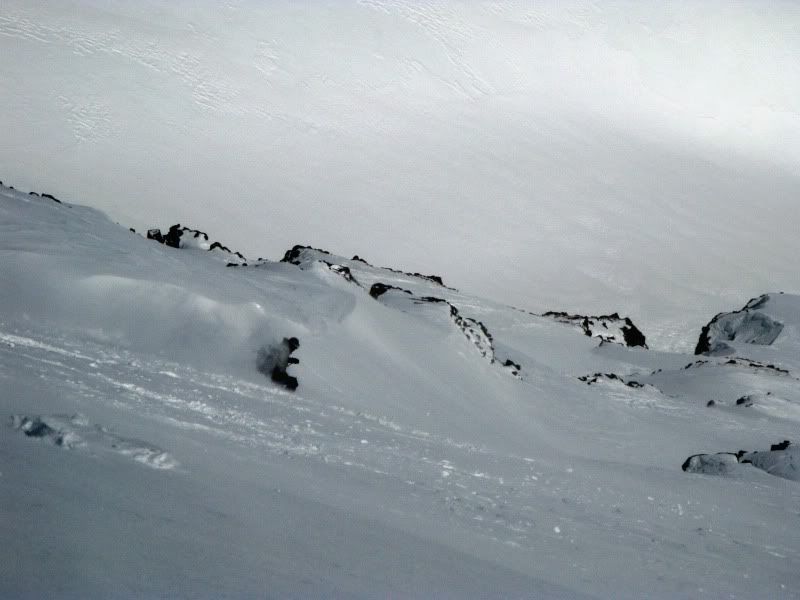 Josh went next and decided to test things out. Sure enough, the little wind slab popped right where we thought it would.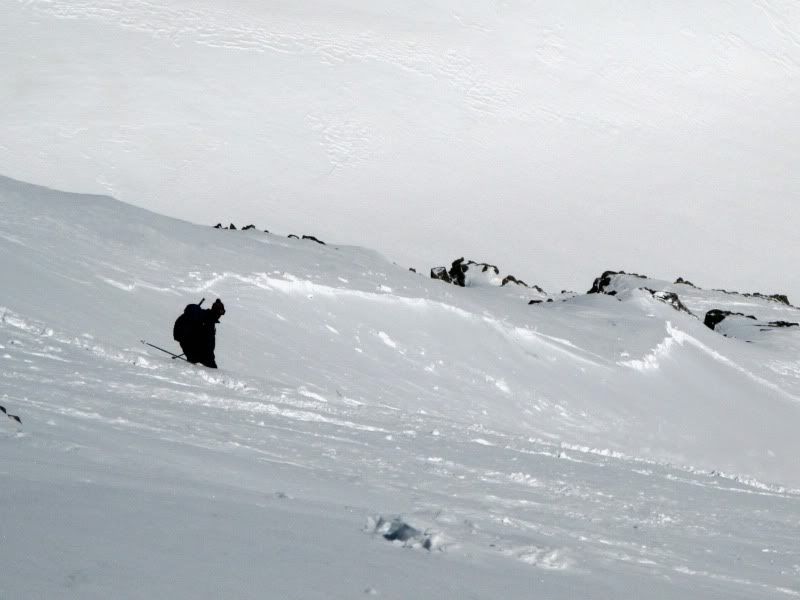 Our route was a whole lot cleaner and safer now, as we mostly skied the margins of the slide. Frank: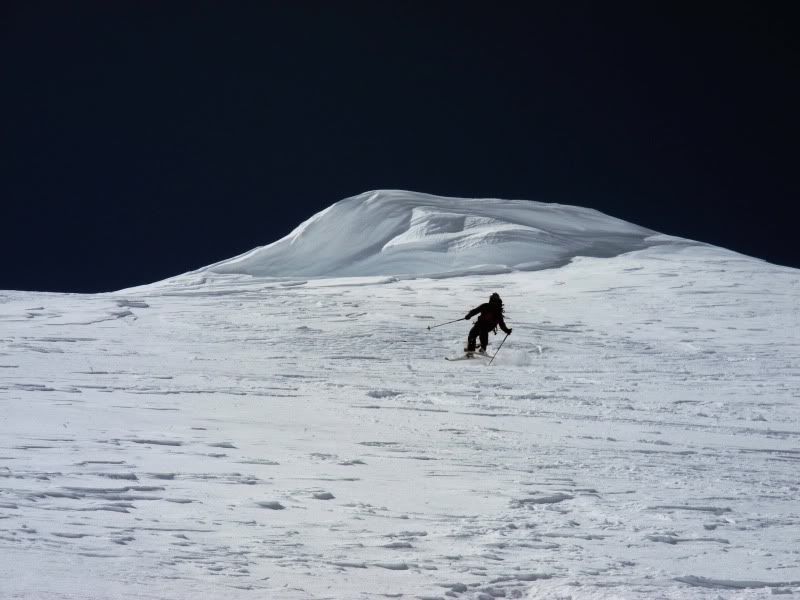 Brittany: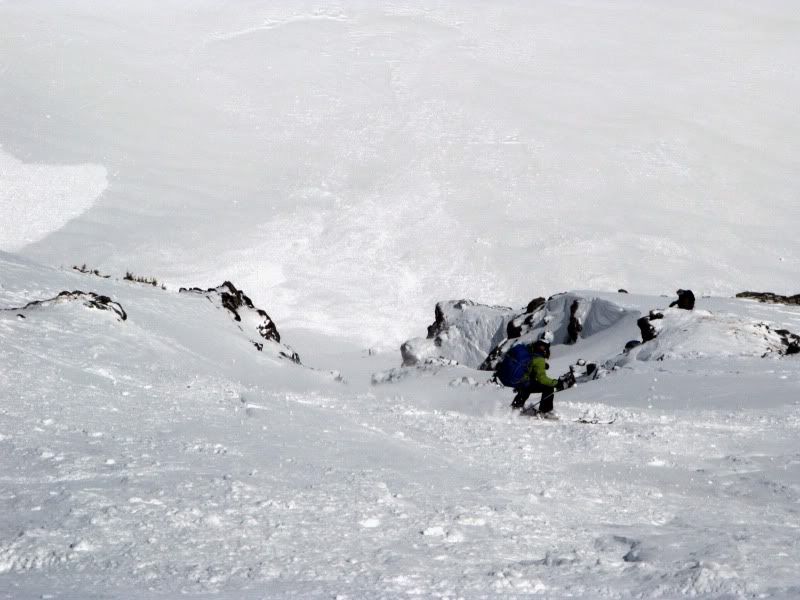 Pete:

Brittany:

Next up was the fun climb back up to the summit via the North ridge. Josh:

Brittany: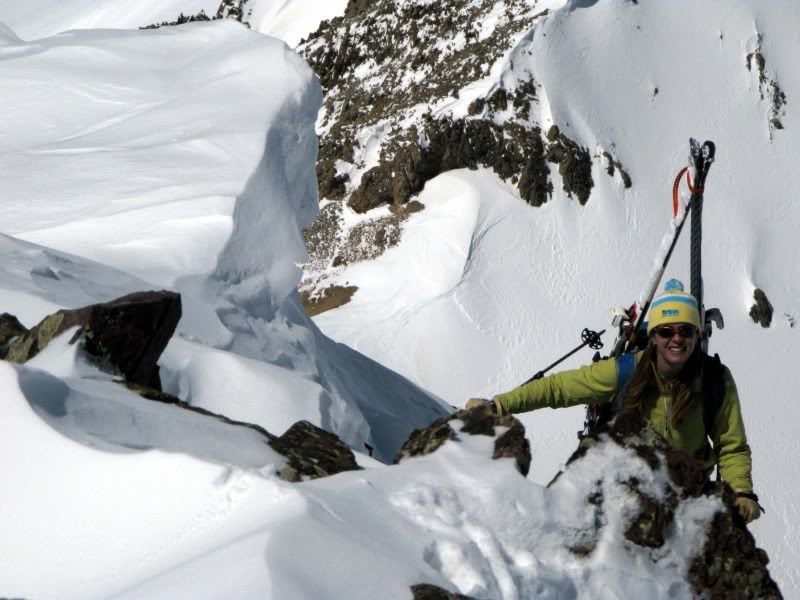 Back on top of Teo for the second time that day, the West side was looking nice: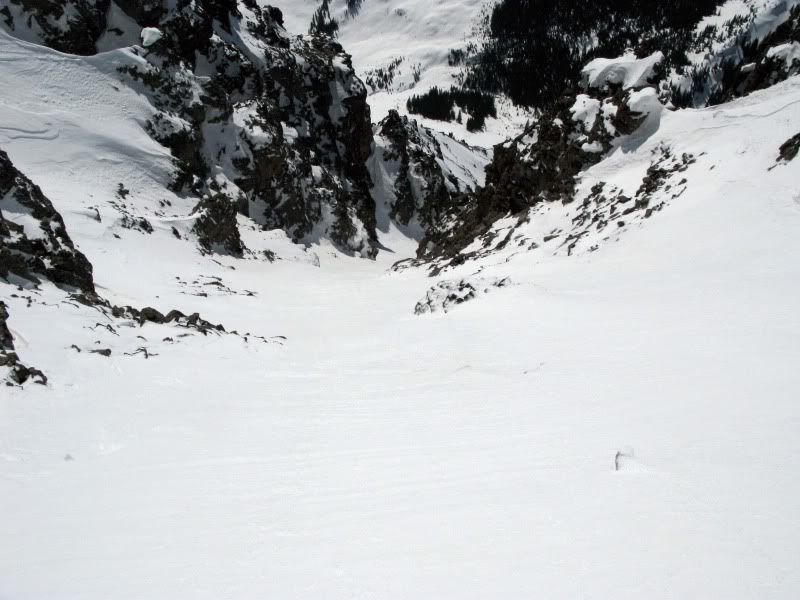 Pete dropping in. The East face of White BM is behind him. Someone put tracks on it on Friday as well. Always good to see people out getting after it!

Frank: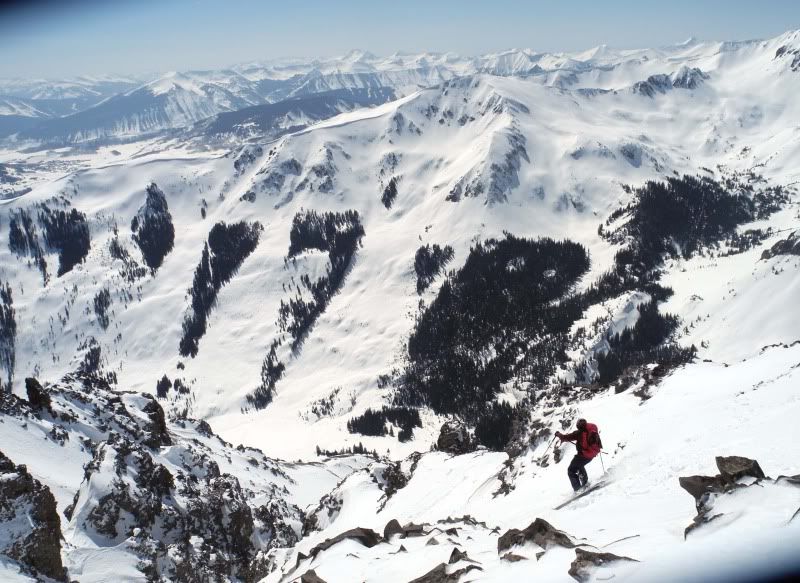 There are a number of different couloirs dropping off the West side. Pete and I took one right off the summit, which neither of us had done before, while Brittany and Josh took the standard just down the ridge. Here's Josh: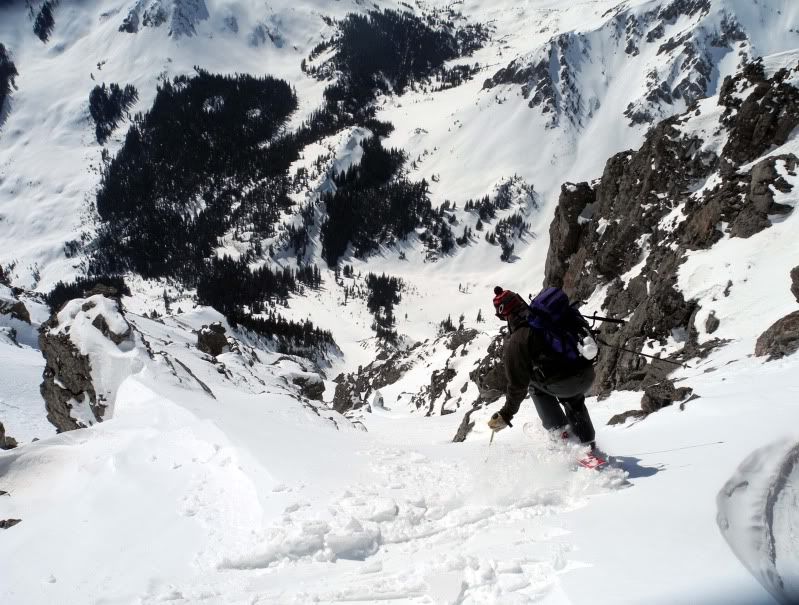 Brittany took this shot looking back at Pete and I:

Josh: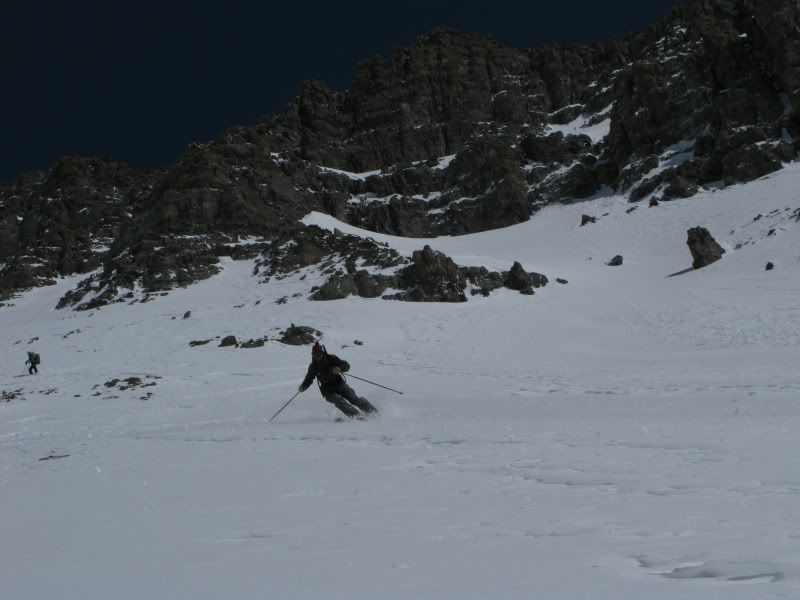 Brittany:

Pete: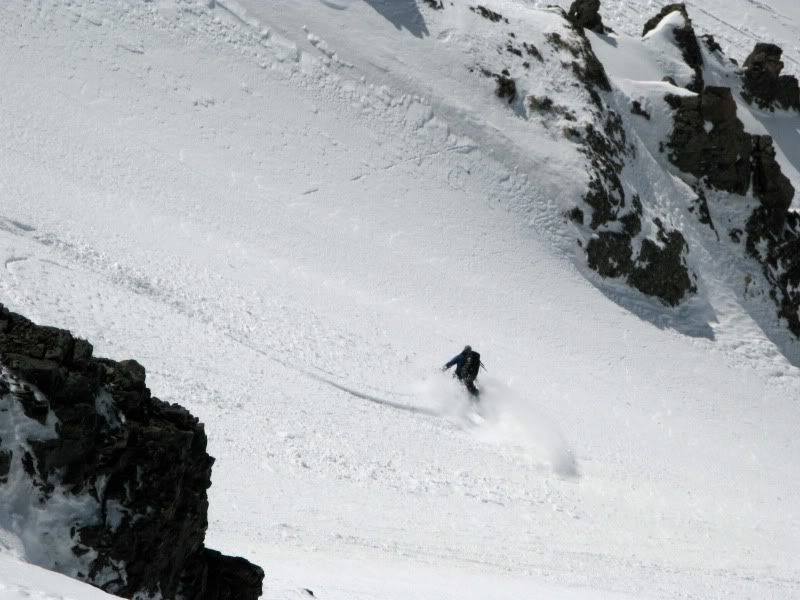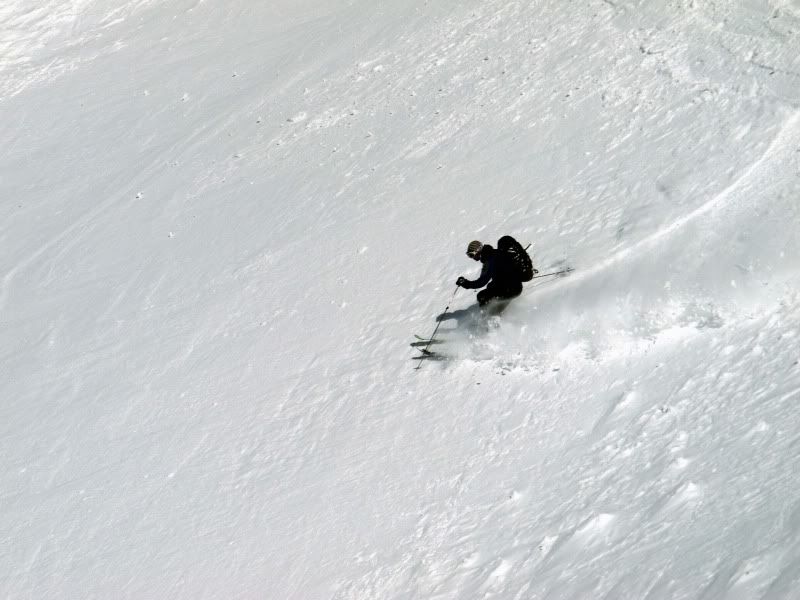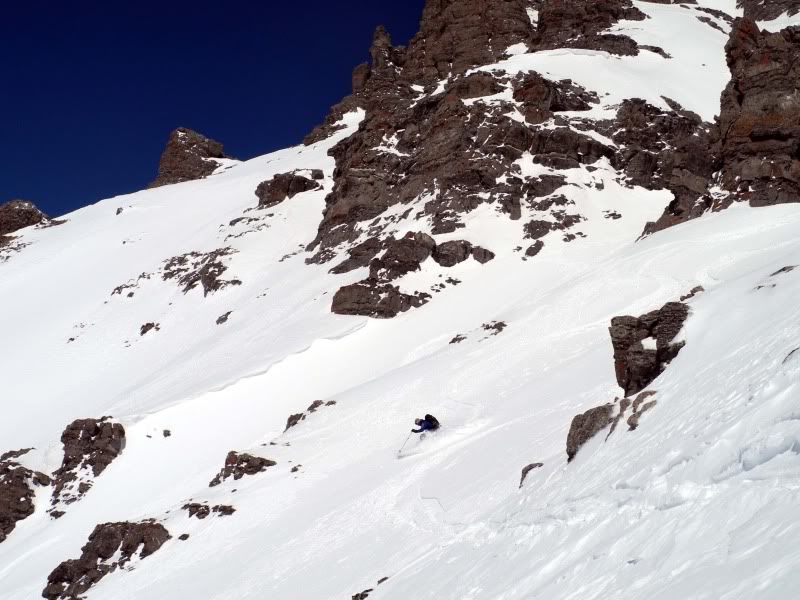 Teocalli, North Face, taken the next day from the upper Cement Creek area: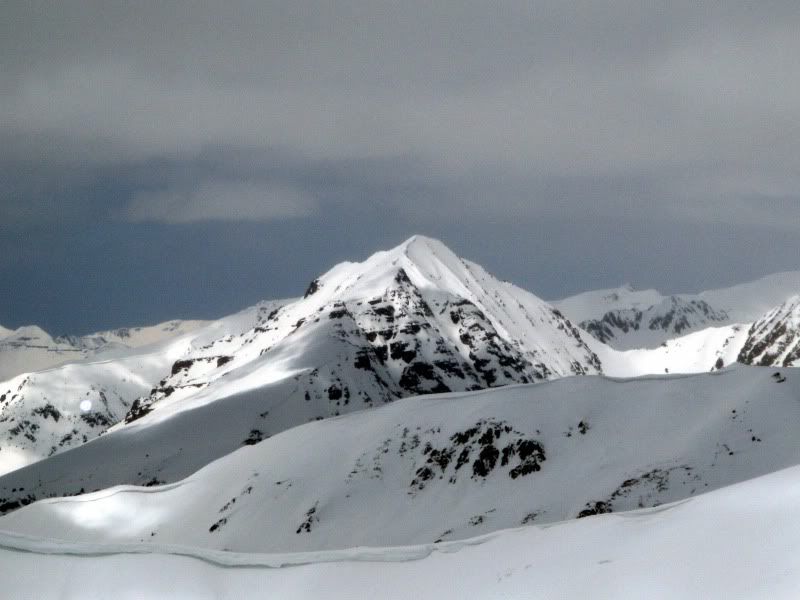 Teocalli, West Face, taken a few days previously from White BM: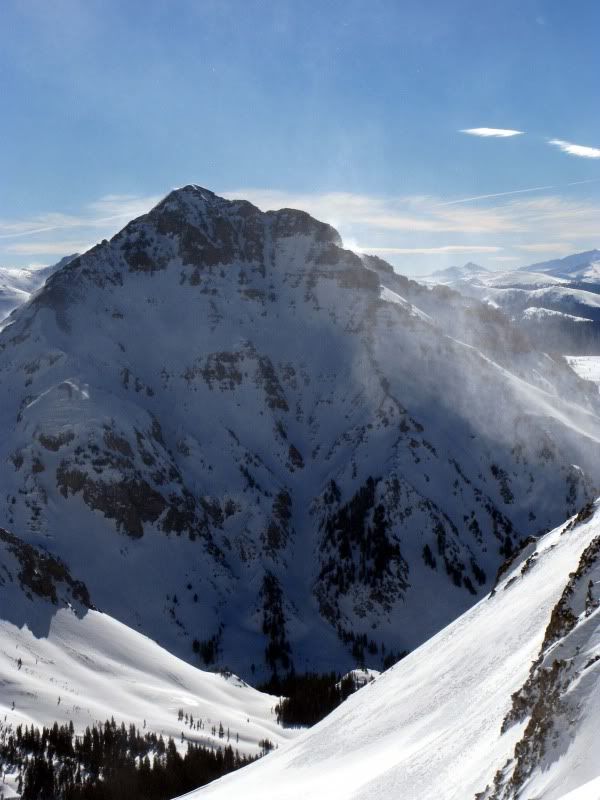 Days like this are what we live for. Good times, good lines, good people, good conditions- all on a perfect day. Support 14erskiers and get some new boards for the spring season: Up to 55% Off Ski Sale at Backcountry.com
Expires: While Supplies Last
Frank
loves snow more than anything... except his wife.  He ensures his food is digested properly by chewing it 32 times before swallowing.He is a full-time real estate agent serving
Crested Butte and Gunnison
and would be honored to send you his
monthly newsletter.
Latest posts by Frank Konsella (see all)