TR: Rabbit Valley- Western Rim (10 Oct 2010)
(Last Updated On: October 12, 2010)
After riding 18 Road the day before, Frank & I were primed for some more Fruita/Grand Junction riding. Our GJ friend Ann was to be our guide and she offered to take us to Rabbit Valley. Frank and I had only been to Rabbit Valley once before, on separate occasions. We were eager to check out a new area.
Ann, Frank, and I met up with Ann's friends, Chrissy and Mike, at the trailhead. Not even ten minutes into the ride, Ann's bike decided to no longer work. Her chain had wedged itself between her chain ring and her frame. We tried to even take the chain rings off, but they wouldn't budge. We had to say a sad goodbye to Ann as she began to "gimp" her bike back to the parking lot.
We made our way toward the Western Rim trail, along the Colorado River.

The gang, riding.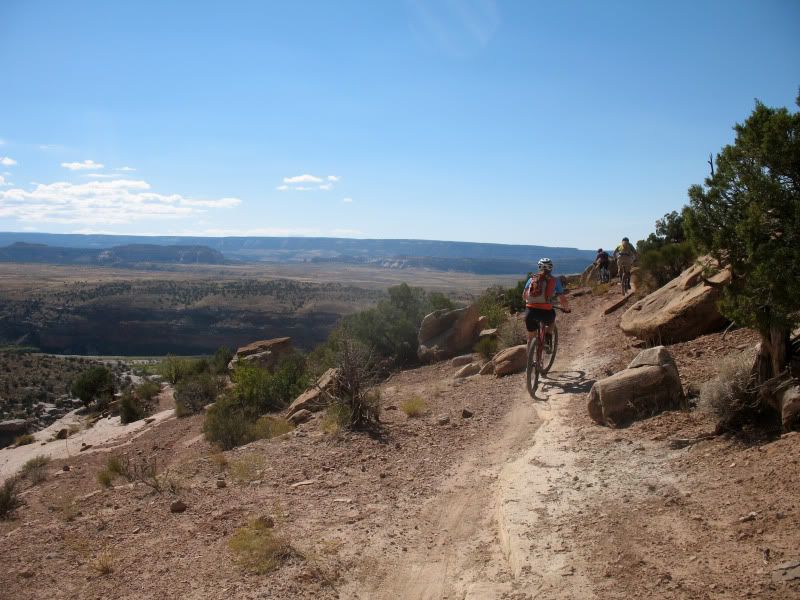 Me.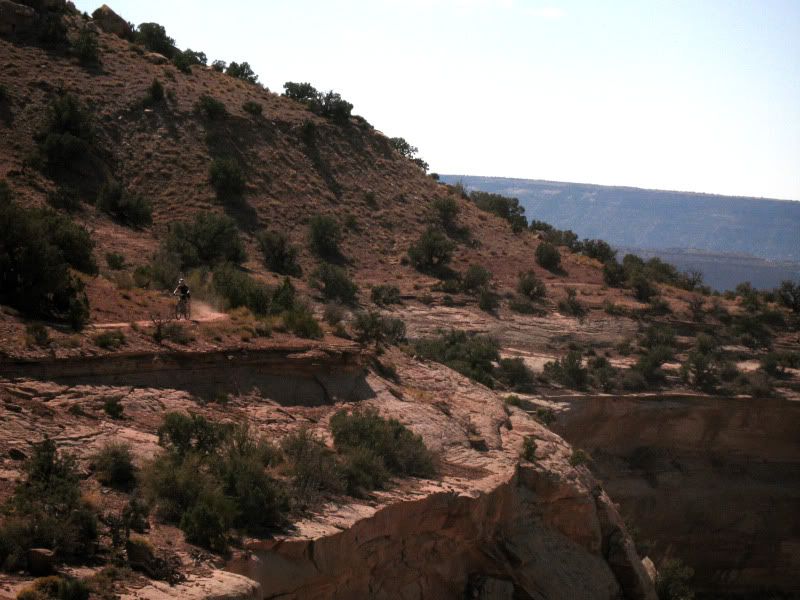 Me.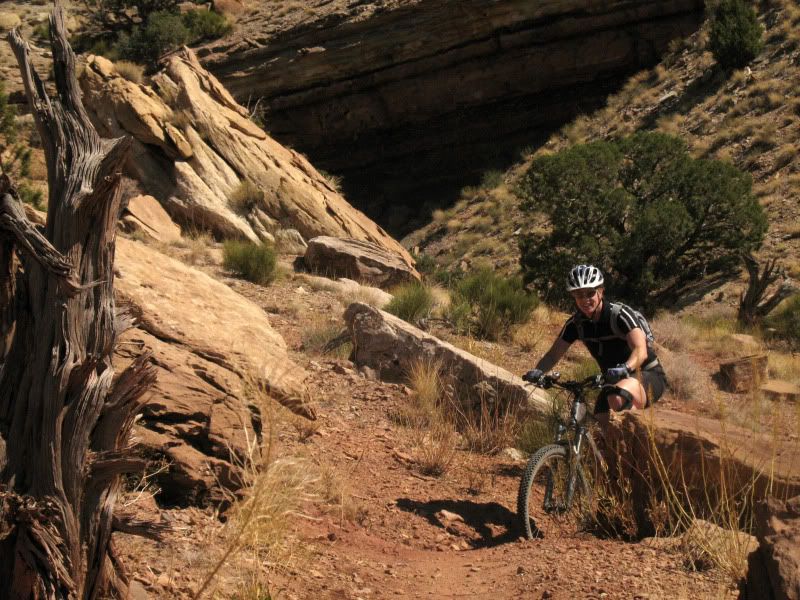 The rim.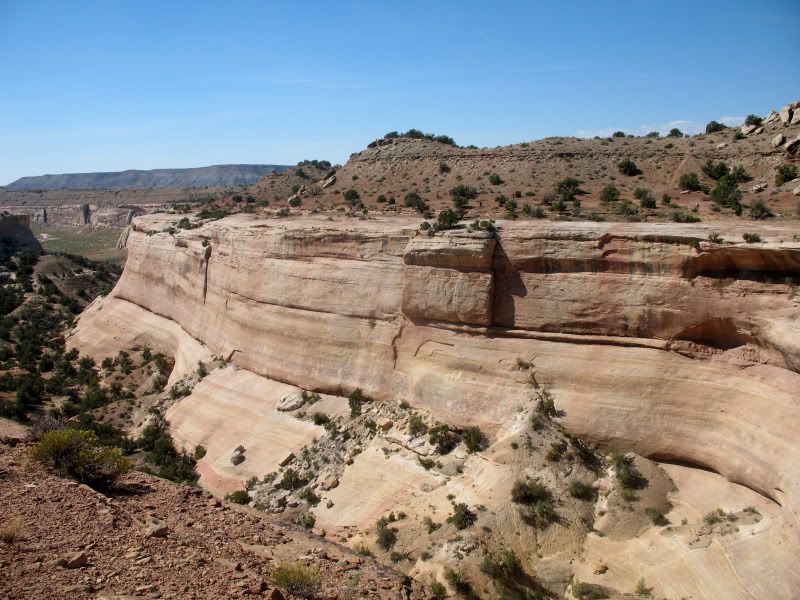 I was posed for pictures, and then along comes Ann! Surprise surprise! Ann's chain had come unjammed as she bashed her way down a hill while also trying to back pedal. We were happy to have her joining us again 🙂

Frank riding the rim.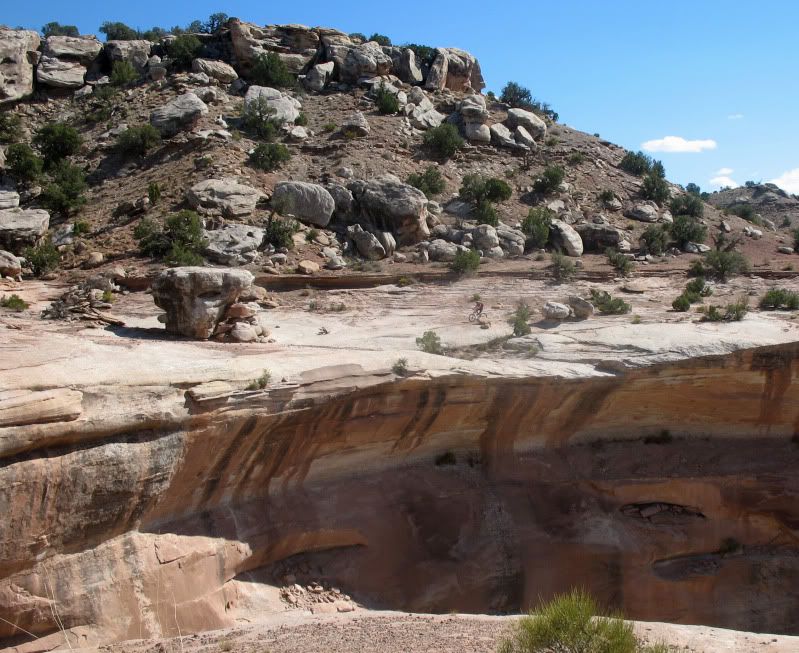 Me.


Photo courtesy of Ann Driggers
Chrissy & Mike taking a break along the scenic Western Rim.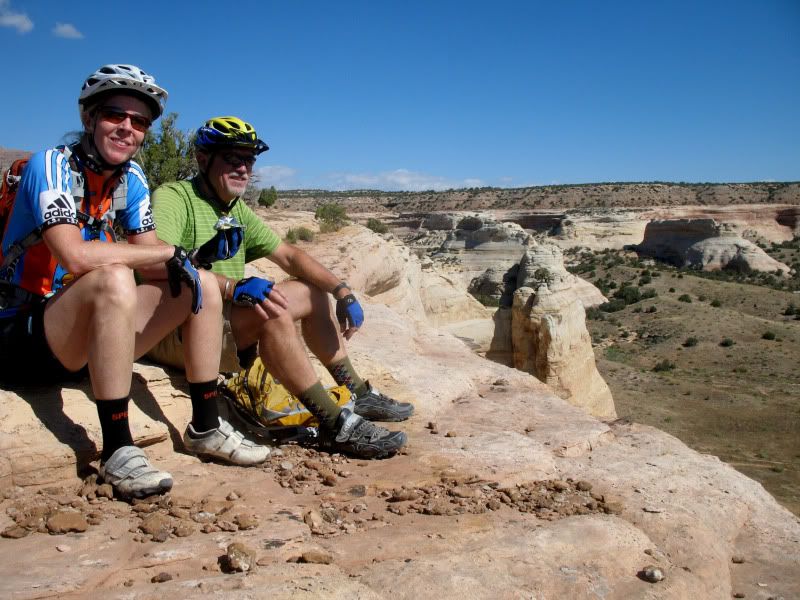 Frank, with horns.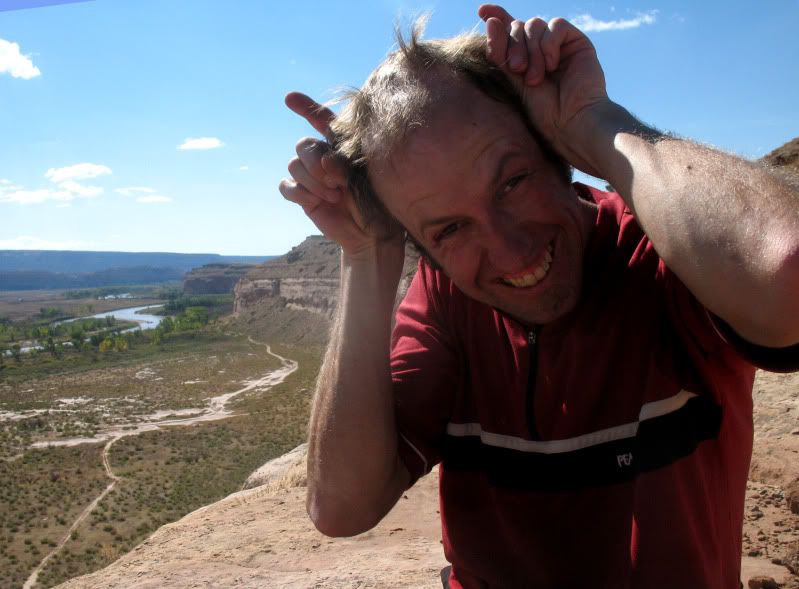 Frank going for it.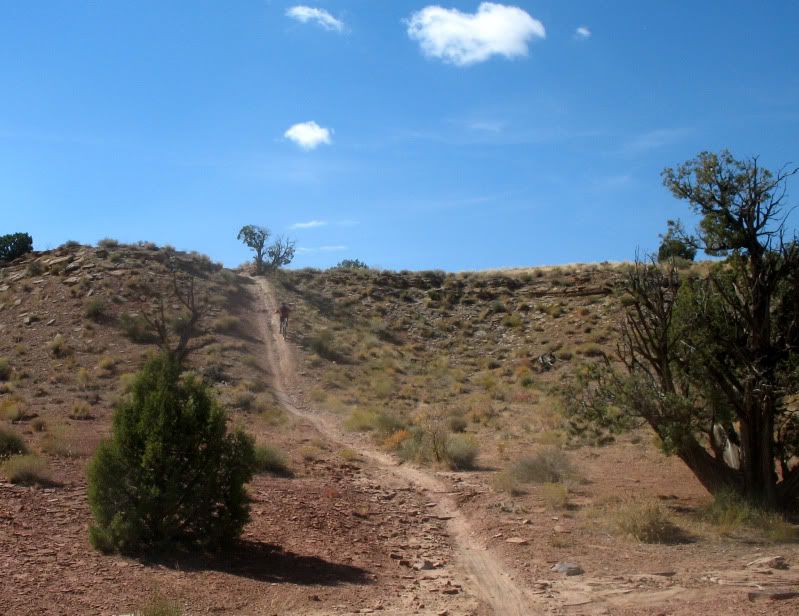 Ann.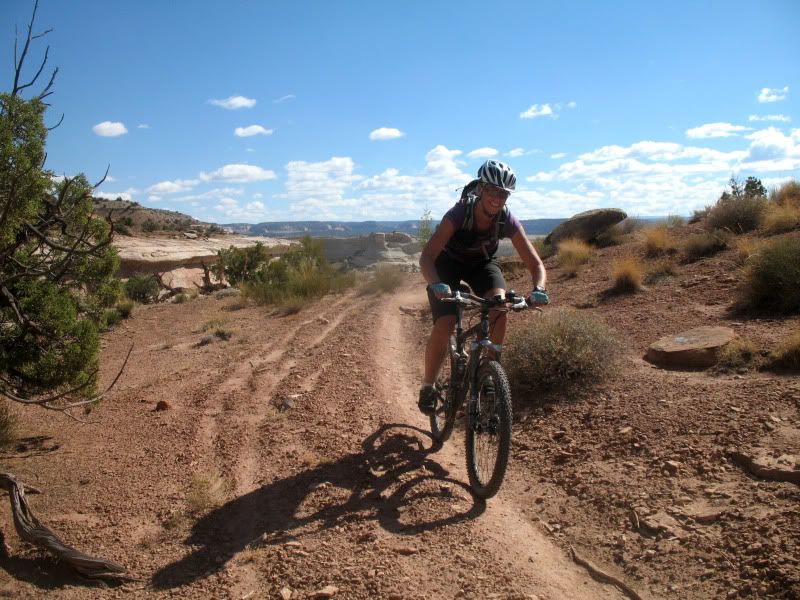 Me.


Photo courtesy of Ann Driggers
Frank & Mike, mere specs in the massive magnificent desert scenery.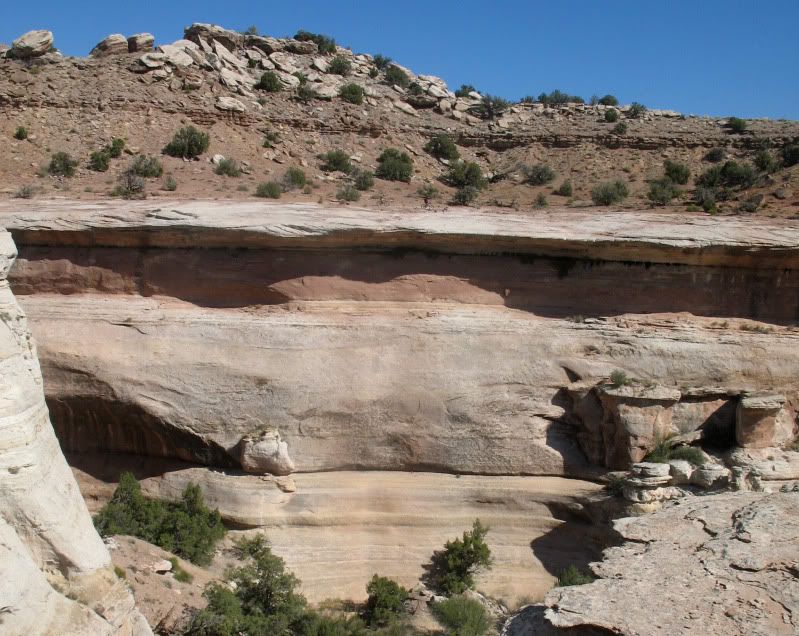 Ann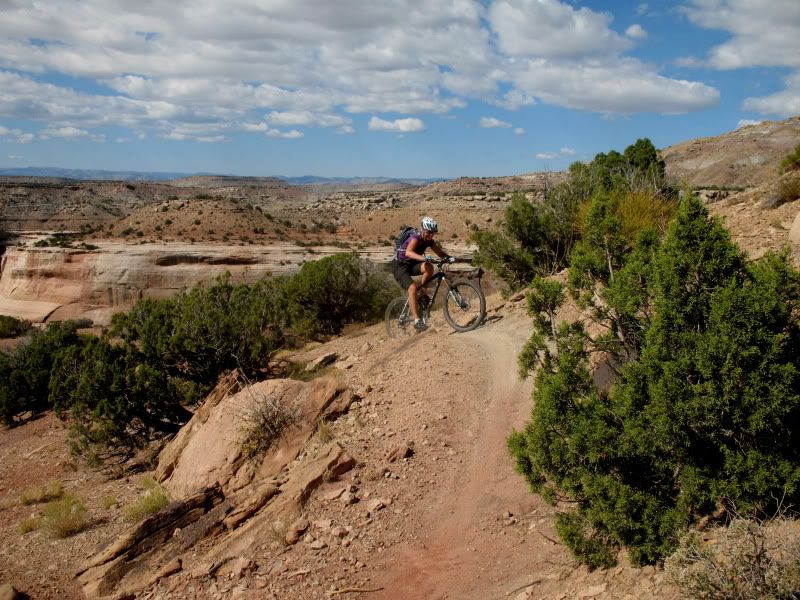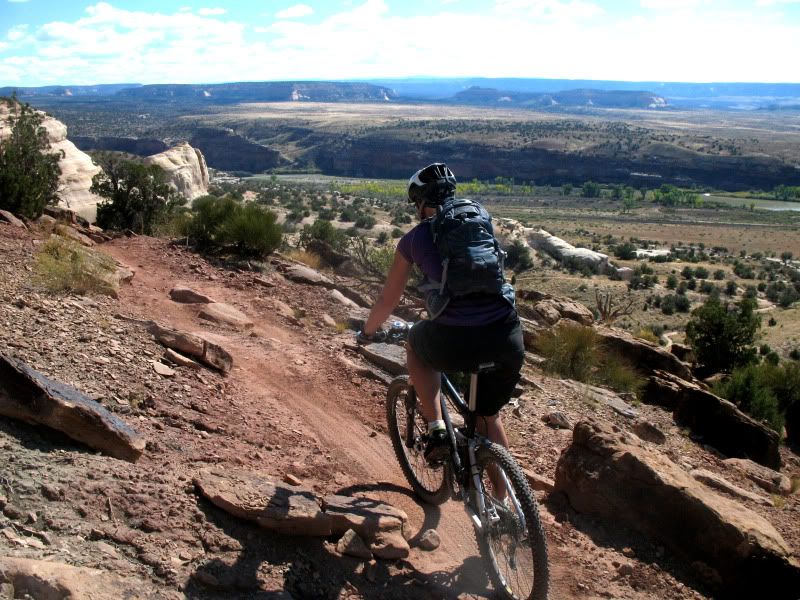 Ann & Chrissy.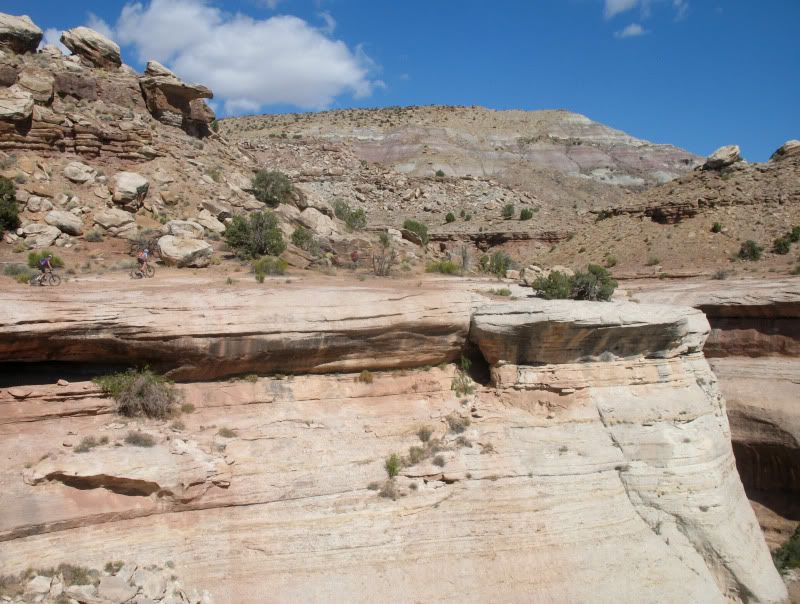 Ann.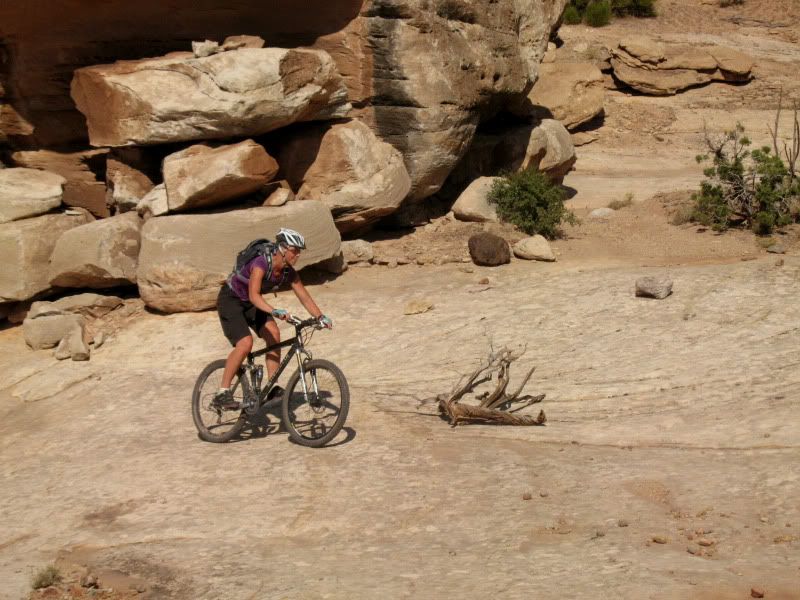 Frank.


Photo courtesy of Ann Driggers
Me.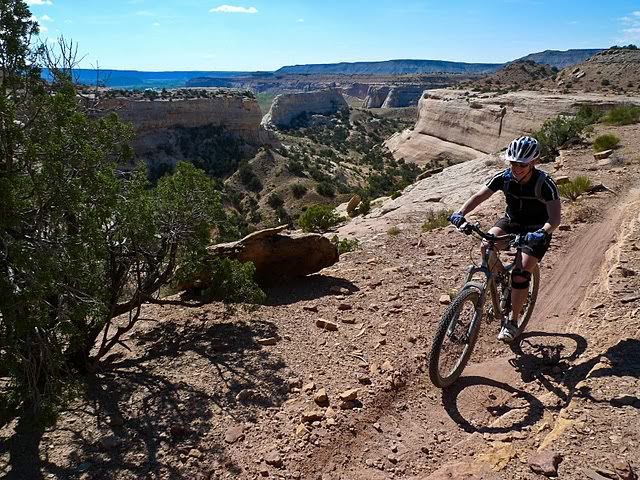 Photo courtesy of Ann Driggers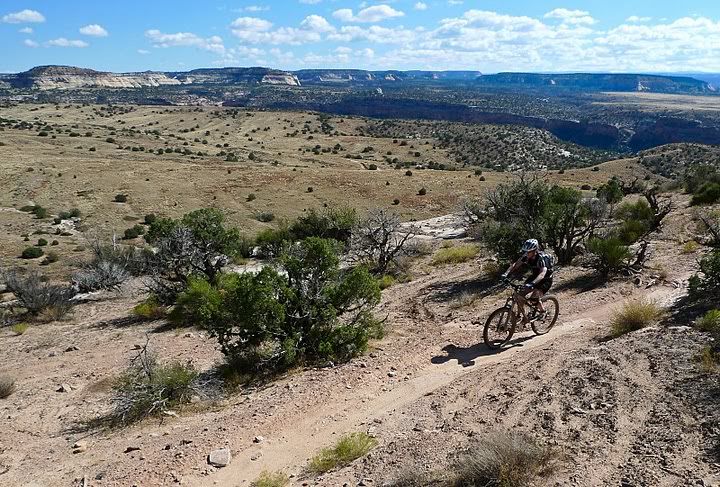 Photo courtesy of Ann Driggers
Frank.

The Western Rim is a wonderfully scenic ride, in addition to be flowy and fun. It's certainly worth your time. Thanks for the recommendation and for being our fearless guide Ann! 🙂
Please support 14erskiers.com by clicking on the link to our sponsor below. Thanks!

Aside from skiing, biking, and all outdoorsy things,
Brittany Walker Konsella
also loves smiles and chocolate 🙂 Even though she excels at higher level math and chemistry, she still confuses left from right. Find out more about
Brittany
!
Latest posts by Brittany Walker Konsella (see all)