TR: Starvation Creek 7.31.10
(Last Updated On: July 31, 2017)
Last Saturday, Brittany and I were joined by Rob and Sydney to check out a trail none of us had been on- Starvation Creek. Starvation Creek is another choice dropping off the Continental Divide near Monarch Pass including other classics such as Silver Creek, Agate Creek, Greens Creek, and Fooses Creek. I would have to say that at this time my favorite among all those great trails is…
Starvation Creek. Starvation Creek is clearly marked at the top of Marshall Pass, and the singletrack starts a mile or two after some road climbing from there. This trail has gotten a lot of work lately, which is probably why it has been gaining in popularity lately. For the most part the trail is super buff, flowy, and fun. Thanks to everyone involved with this trail. On to some photos… Brittany on the crest: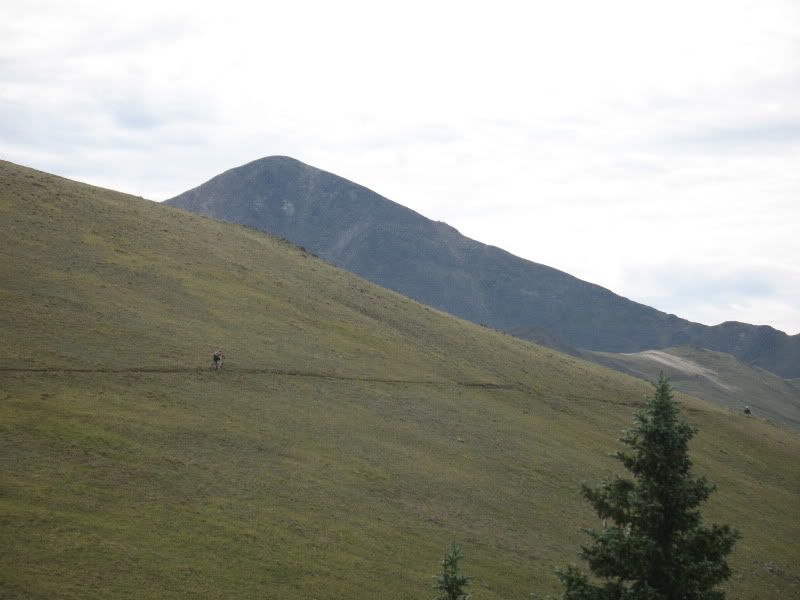 Sydney and Brittany near the start of Starvation Creek: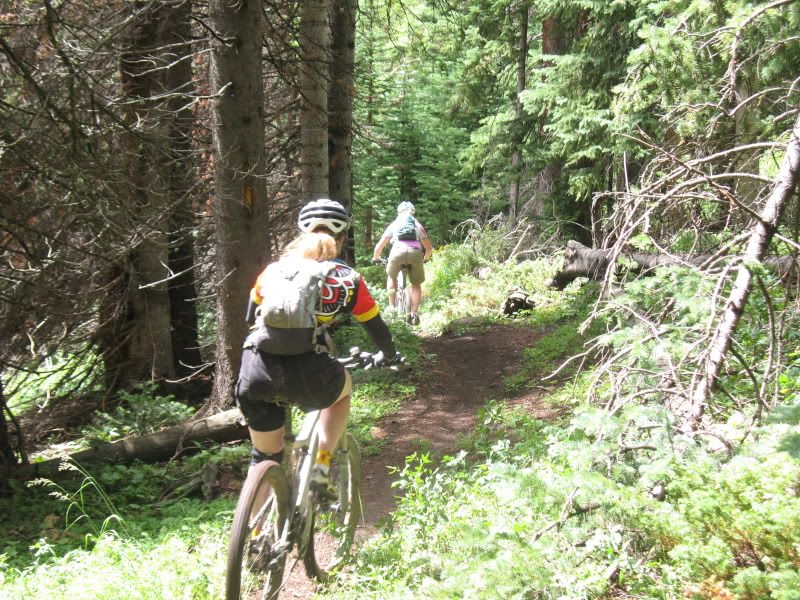 Rob:

Brittany:

Sydney: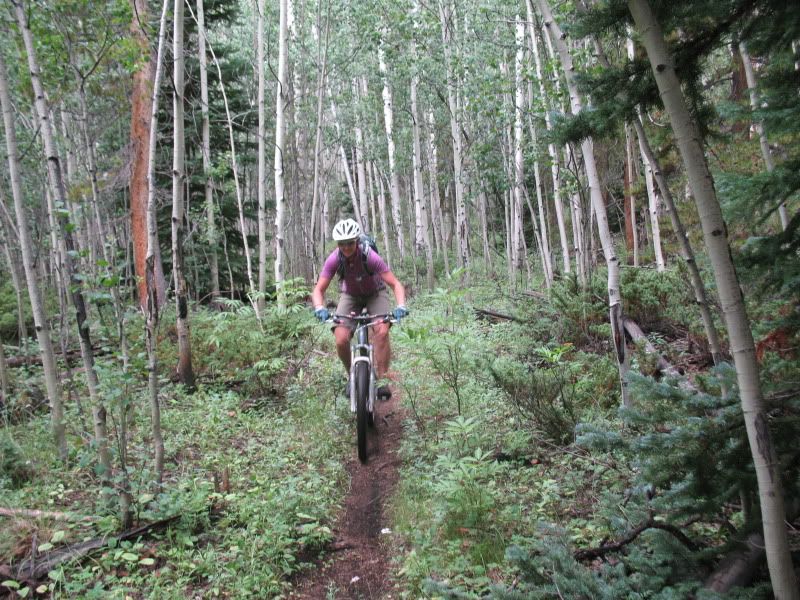 Rob: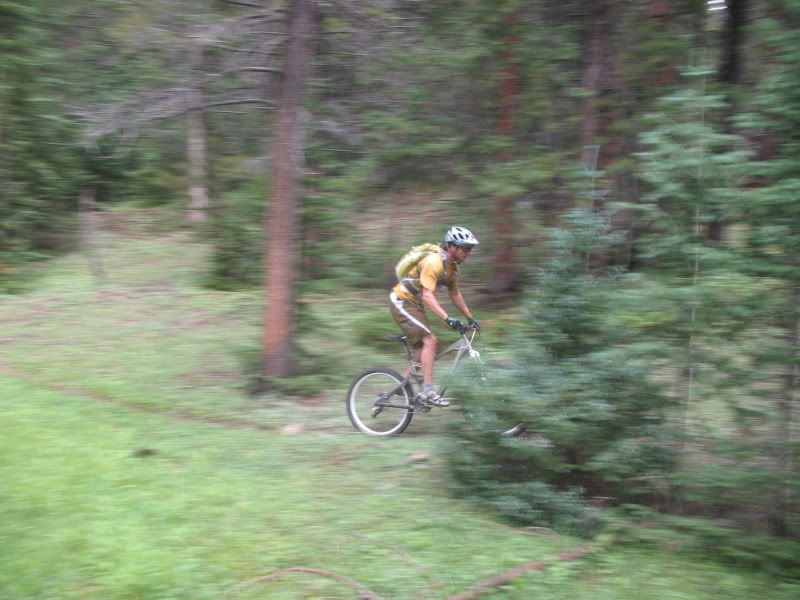 Frank: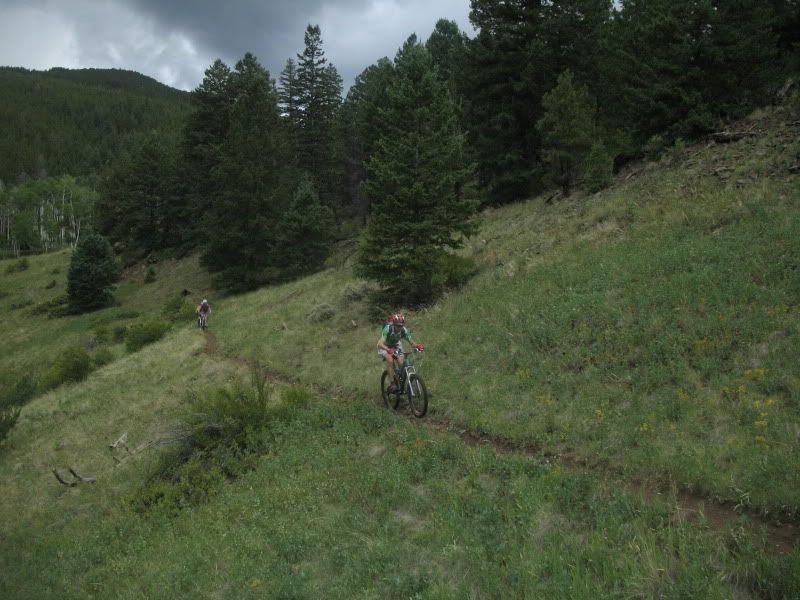 From the bottom of the trail, one can ride up a road to catch the Rainbow trail. We didn't have time and the monsoons were moving in again, so we weren't able to finish with the Rainbow trail. The time and distance is probably about the same as doing the standard Monarch Crest, but my bike computer had a dead battery so that's just a guess.
Frank
loves snow more than anything... except his wife.  He ensures his food is digested properly by chewing it 32 times before swallowing.He is a full-time real estate agent serving
Crested Butte and Gunnison
and would be honored to send you his
monthly newsletter.
Latest posts by Frank Konsella (see all)