White Widow Couloir 5.8.10
(Last Updated On: May 11, 2010)
With this weekend's opening of Gothic Road heading towards Schofield Pass outside Crested Butte, local ski mountaineers have a number of new options available. Or, to be more specific, they have more options that don't involve an overnight pack or a huge day. With that in mind, Tom Runcie and I headed out towards one of Whiterock Mountain's subpeaks with a couple different lines in mind. The first line we wanted to ski was the White Widow, a line I skied several years ago but hadn't been back to: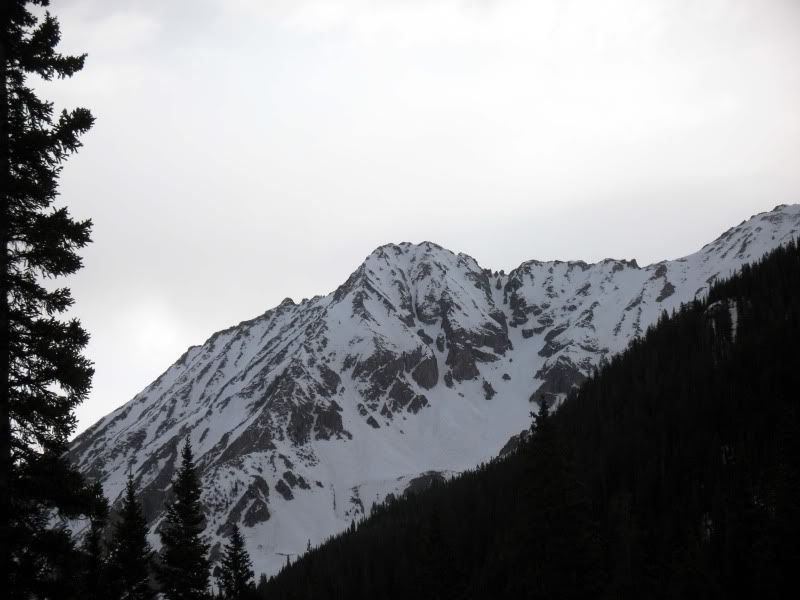 It's a beautiful line and I was excited to get back in it. Despite weather forecasts that looked favorable, we were dealing with cold temperatures and a lot of cloud cover, but we made our way to the base of the couloir anyway. Tom:

The rock in this area is a little more solid than the rest of the Elks, not exactly Yosemite granite, but beautiful nonetheless. Tom: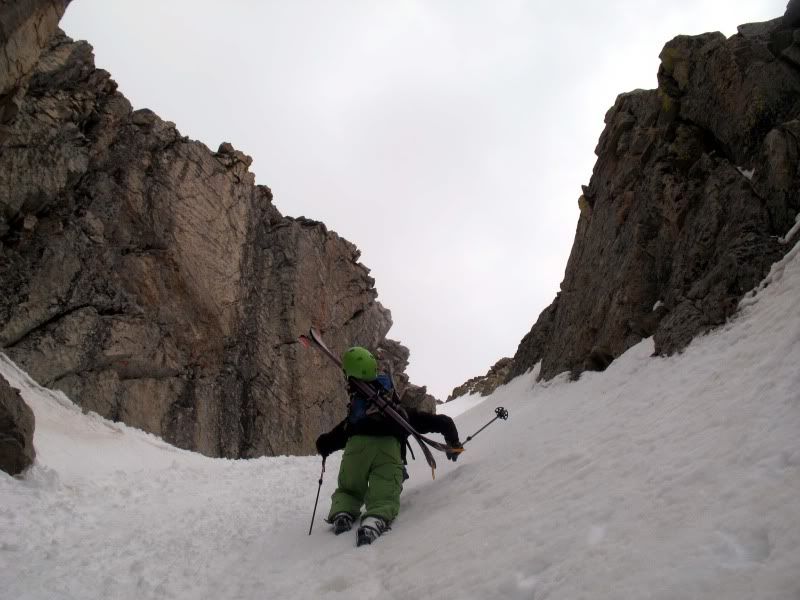 With just under 4,000′ of elevation gain from Gothic, we savored our hard-won views. The East face of Thunder is always on my short list in the spring, but it doesn't look to be in prime shape this year (Pyramid behind):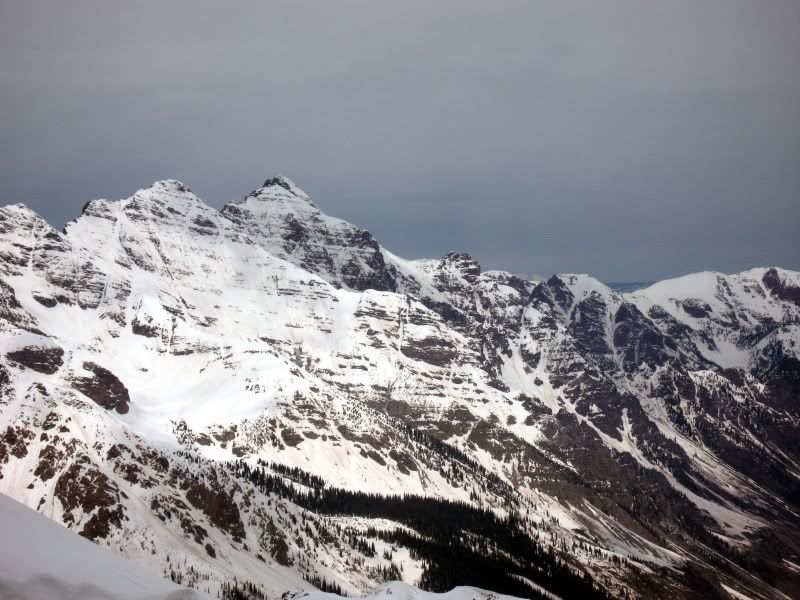 Our friends Pam and Chris gave Pyramid a shot the following day, but were forced to turn around due to softening snow. The interesting thing, however, was that the Landry line did have a number of tracks on it. Wonder who they were… Meanwhile, Capitol was looking surprisingly good, and Brittany and crew were able to ski it the following day. The Bells are looking pretty good too.

Looking down the Spider Face, the other line we wanted to ski on Saturday: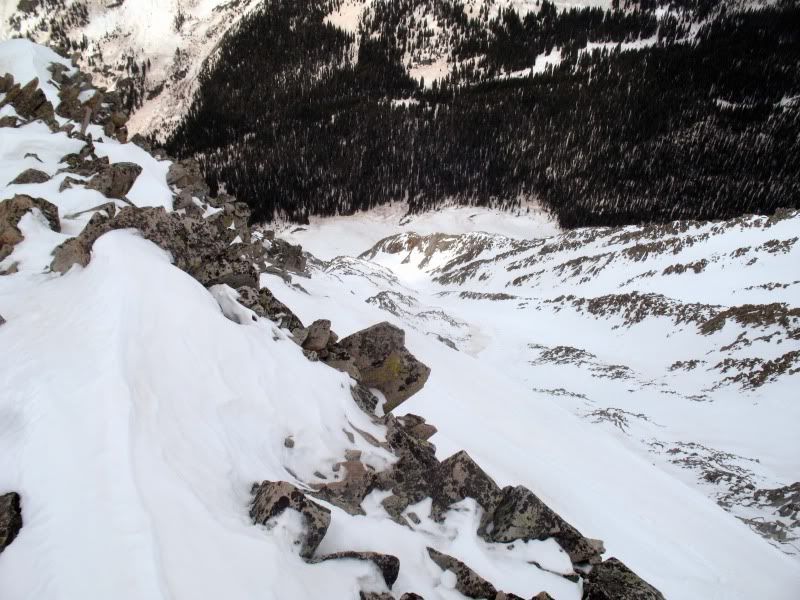 The Spider Face is a maze of different lines, not all of which go cleanly, so we needed to descend all the way to its' base and start over to find the right line. Of course, we needed to ski the White Widow first. With continued cold temps and cloud cover, the South facing couloir hadn't softened one bit, even though it was now around noon. That was a situation that didn't appear to be changing anytime soon, so we dropped in anyway, on a mixture of crusty powder and frozen corn. Tom: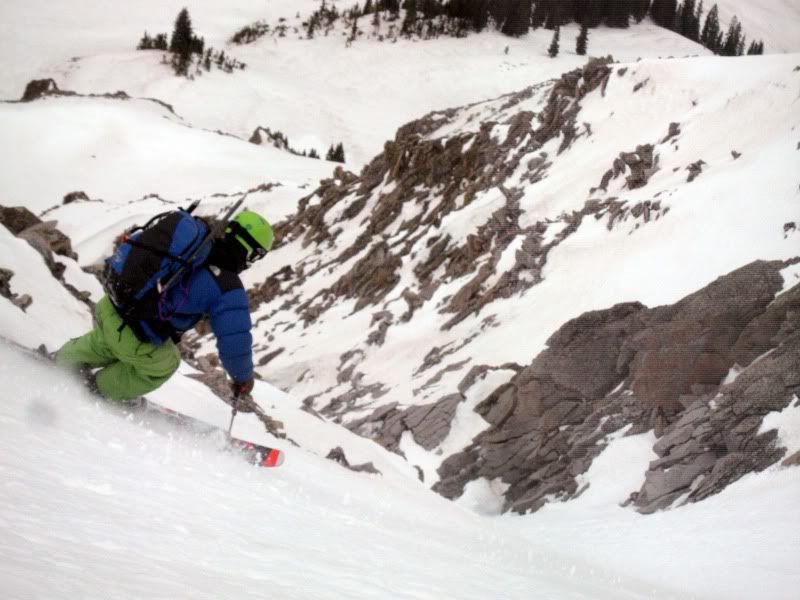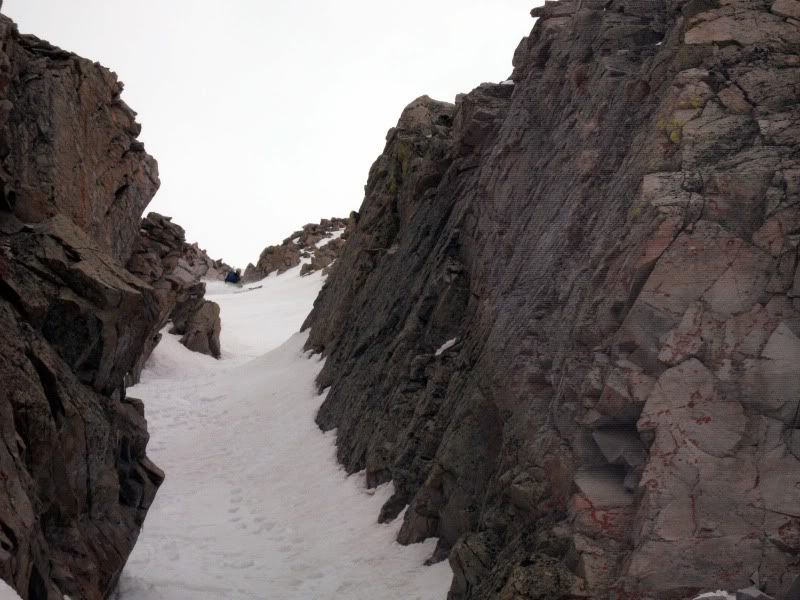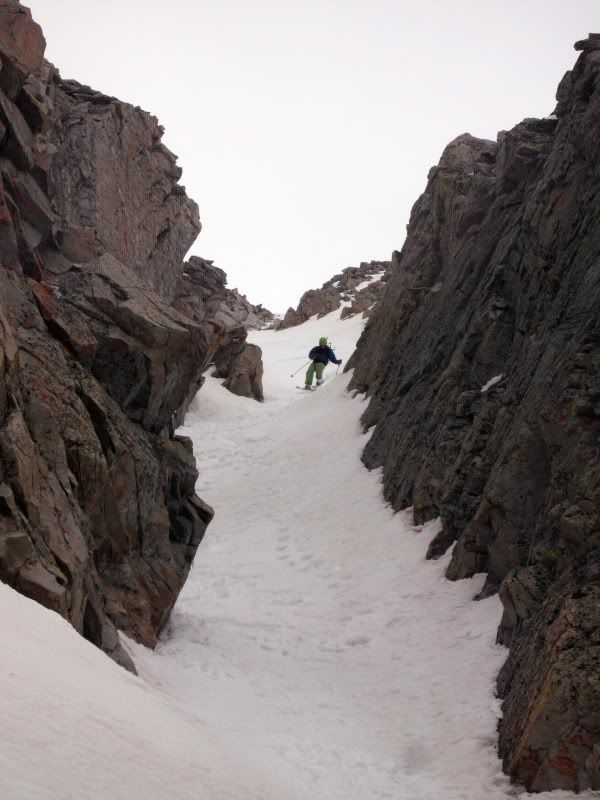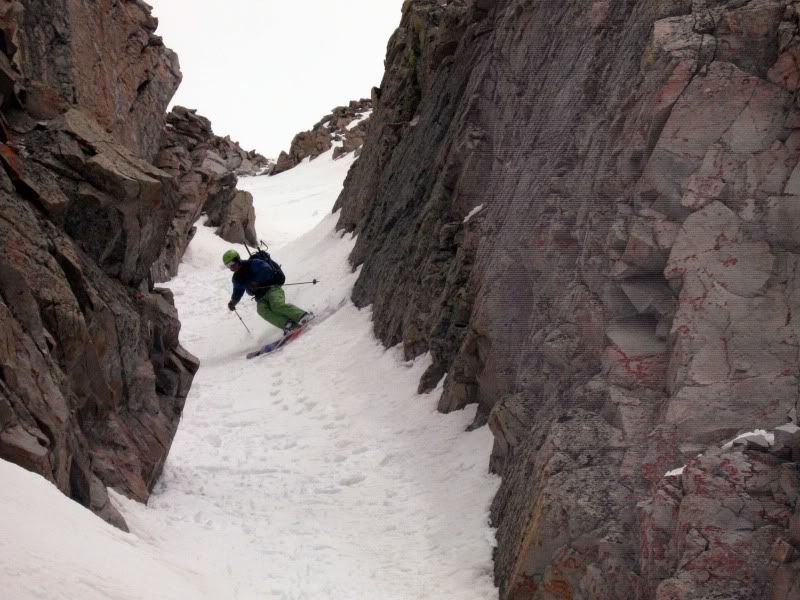 Making it look steep at the halfway point:

A couple of shots Tom took of me:

Back to Tom: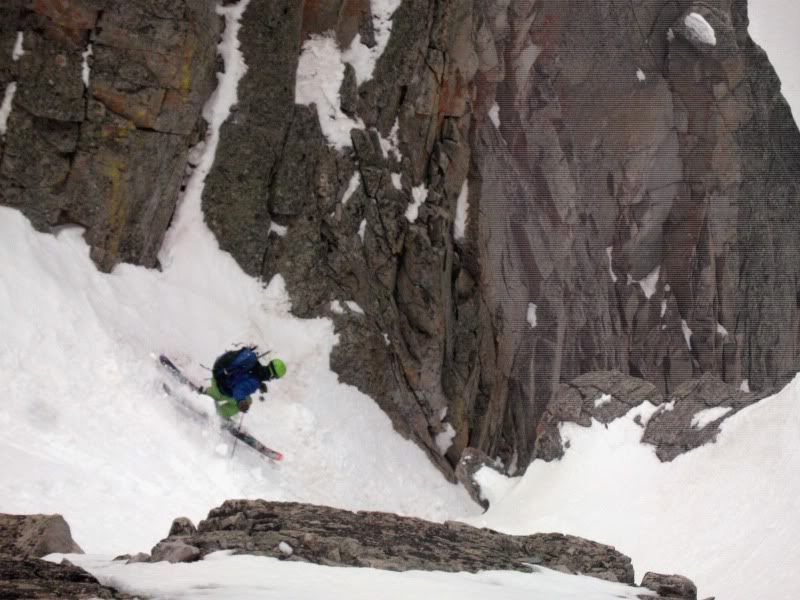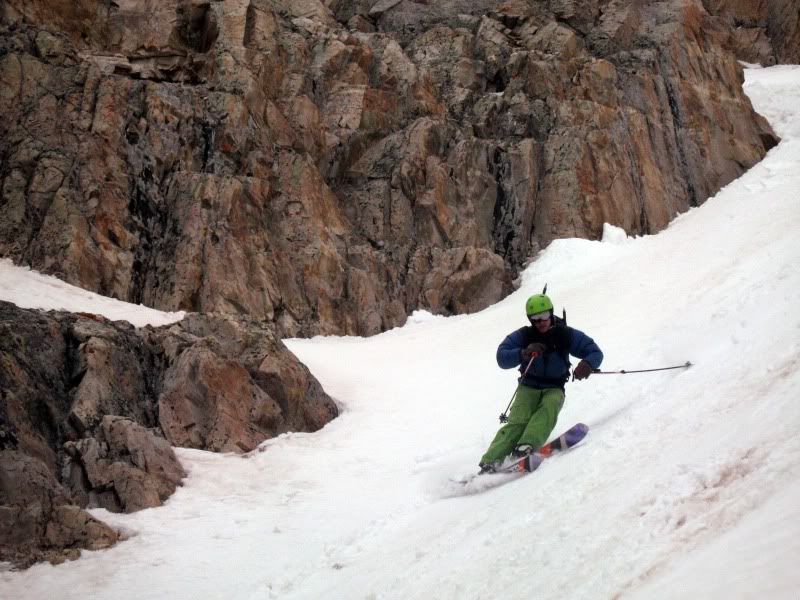 While the skiing conditions were far from perfect, the White Widow is an amazing place to find oneself in. It was clear at this point that the Spider Face had no chance of softening up either, so we made the decision to call it a day after just the couloir descent. All in all it was still a great day, although the score at the end of the day was: Willow Thrashing 1, Tom's Dukes 0. At least he was able to get out easily. Hopefully he doesn't need to go shopping, but if he does, Click Here for up to 80% OFF select winter gear from GearX.com!
Frank
loves snow more than anything... except his wife.  He ensures his food is digested properly by chewing it 32 times before swallowing.He is a full-time real estate agent serving
Crested Butte and Gunnison
and would be honored to send you his
monthly newsletter.
Latest posts by Frank Konsella (see all)