Schuykill Mountain (12,146′) South Couloir
(Last Updated On: January 12, 2010)
It seems as though the winter of '09-'10 will never start in much of the western U.S. It isn't just Colorado, it's thin in Utah and Jackson as well. And when it's thin, it's usually sketchy, too. We seem to be doing better in the Crested Butte area compared to other areas of Colorado, but right now the game remains to make the right calls before you ever leave the house. I'm leery of certain aspects right now, especially NE and N, even though that's where the powder is. A windloading event a few days ago, combined with buried surface hoar from an earlier dry spell made those aspects a bit touchy. So, I'm switching gears to south faces, which seem to be nicely consolidated with all the warm weather we've been having.
One South face I had not yet skied is the South face of Schuykill. My friend Conan decided it sounded like a good route as well and we gave it a go. My snowmobile wasn't quite ready, and in the end I had to get towed, and I forgot how tough that can be (or else I'm just getting old). We were able to use Pete + friends' old skintrack to the summit through the awe-inspiring upper basin below the East face of Schuykill. We even got to do a little scrambling: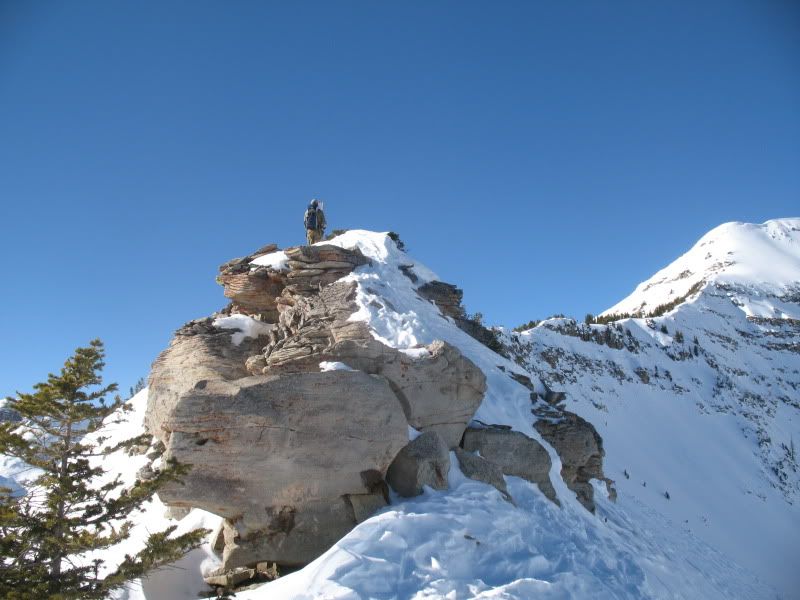 Scuykill's East face, maybe another time when the snowpack is a lot deeper and less touchy: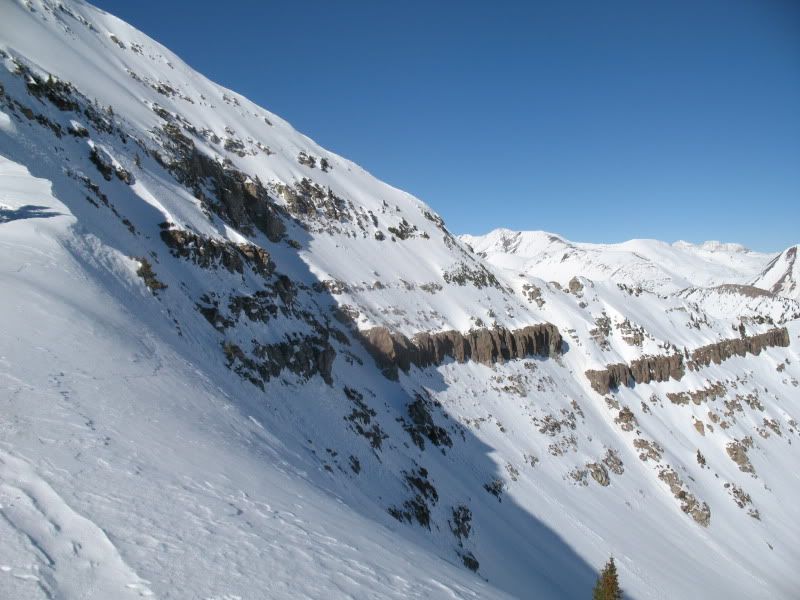 Must. ski. Marble. area. peaks. soon.

The South face looked to be in and thin, as Conan checked it out: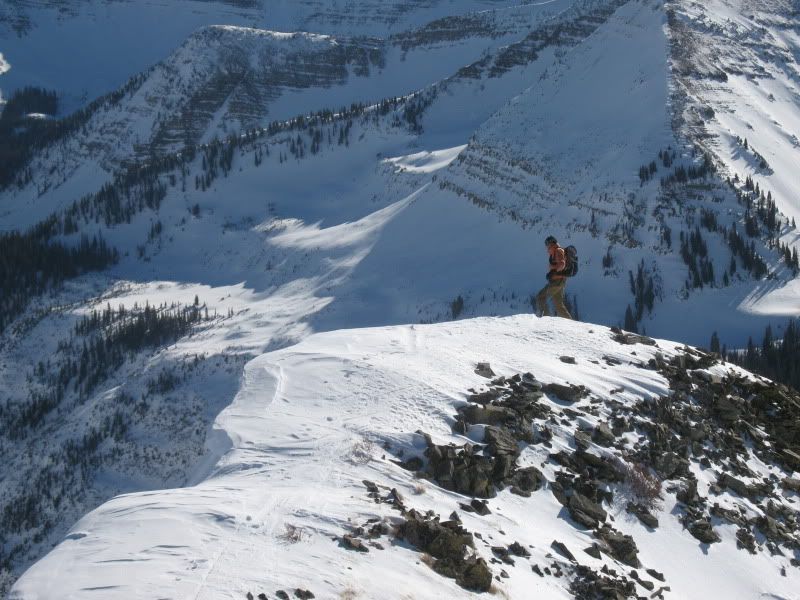 This route was very fun, with lots of rolls and constrictions and even some small icefalls in the thin conditions…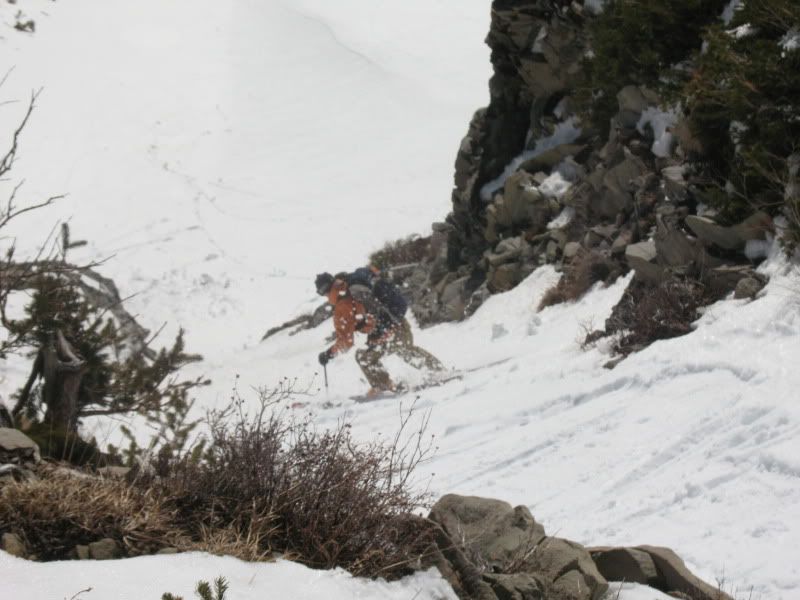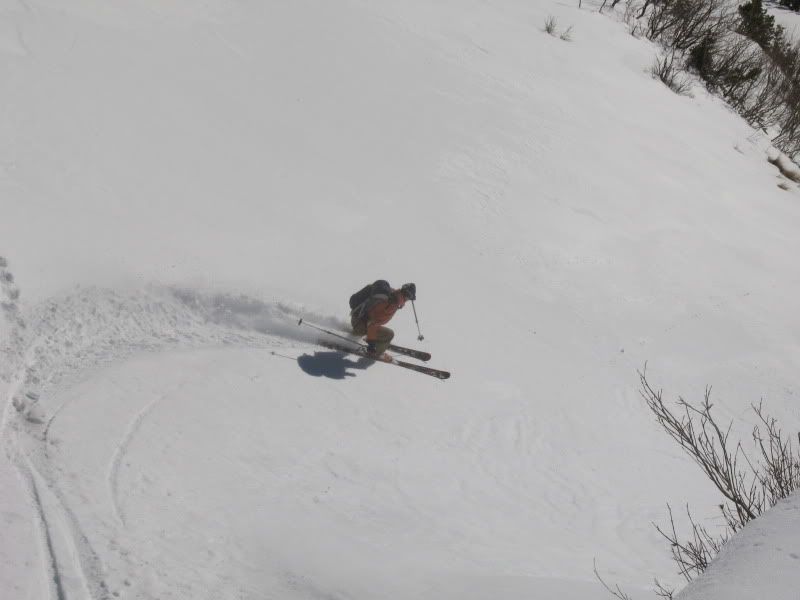 Looking back up at the route: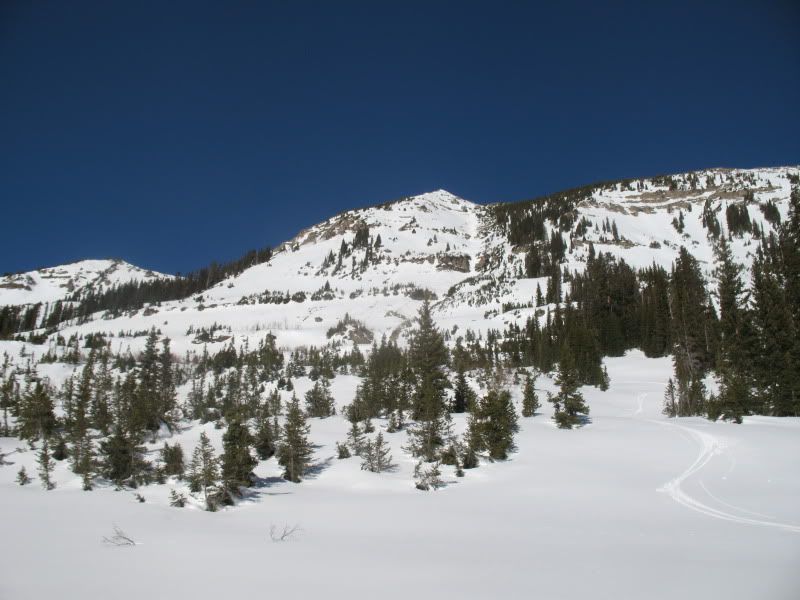 We ended up in Democrat basin, one of my favorite places to be locally. Looking up at (L-R) Afley, Oh-Be Joyful, and Hancock.

We put the skins back on and made our way up towards the low point of the Schuykill ridge. It felt as if it were 90 degrees, amazingly hot for this time of year. Conan did a great job of breaking trail and we were once again looking at the East face: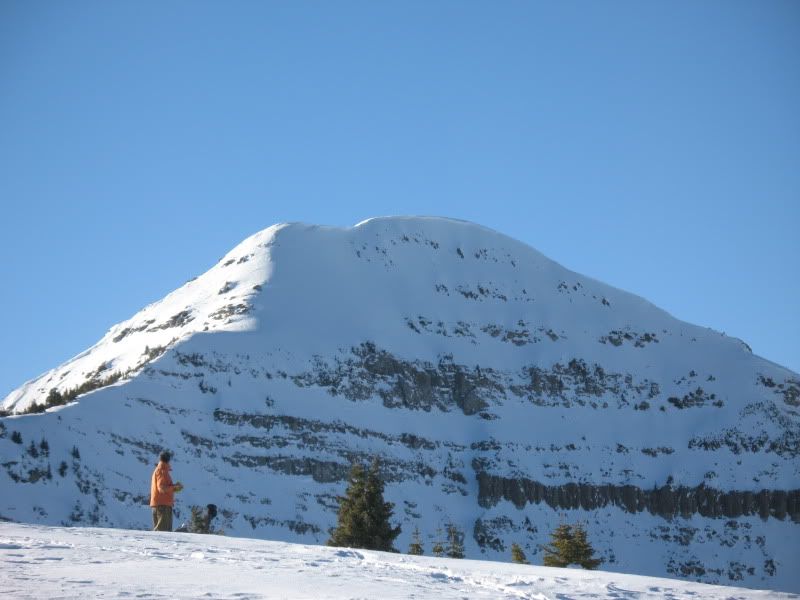 The snow in the upper basin was really wind-affected, but thankfully the lowest pitches heading back towards Pittsburg went back to powder, albeit of the old, recycled variety. It was so shaded by then I didn't take any photos, not that those low-angled pitches were very exciting anyway. South faces seemed to work out pretty well…
Frank
loves snow more than anything... except his wife.  He ensures his food is digested properly by chewing it 32 times before swallowing.He is a full-time real estate agent serving
Crested Butte and Gunnison
and would be honored to send you his
monthly newsletter.
Latest posts by Frank Konsella (see all)