Back In the Backcountry Again. 10.25.09
(Last Updated On: October 27, 2009)
Summer always seems unbearably long, but thankfully it always ends. After hearing reports that conditions were actually quite good in the Schofield Pass area, Rob, Danny, Tom, Adam and me headed out to see what was out there after a small storm Saturday night. conditions right now are very dependent on aspect and elevation. Below treeline, there isn't enough snow, and anything that faces even remotely to the South is pretty bare as well. Of course, the storm hitting Colorado right now might change that in a hurry, to the tune of up to 2 feet. Anyway, enough talking, here's the photos…
Cinnamon Mountain, our second lap went right down this face:

Tom dropped in first of the East ridge of Treasury: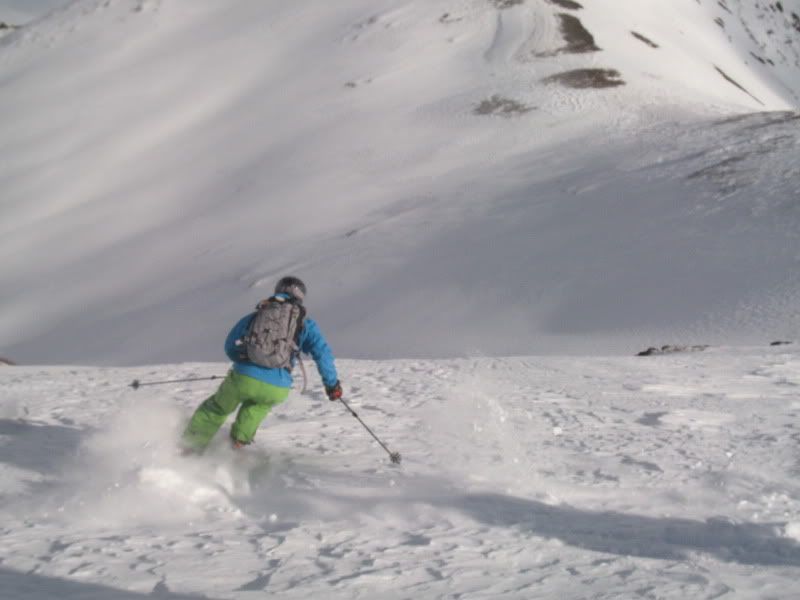 Rob showed no signs of rustiness whatsoever and dropped in hot.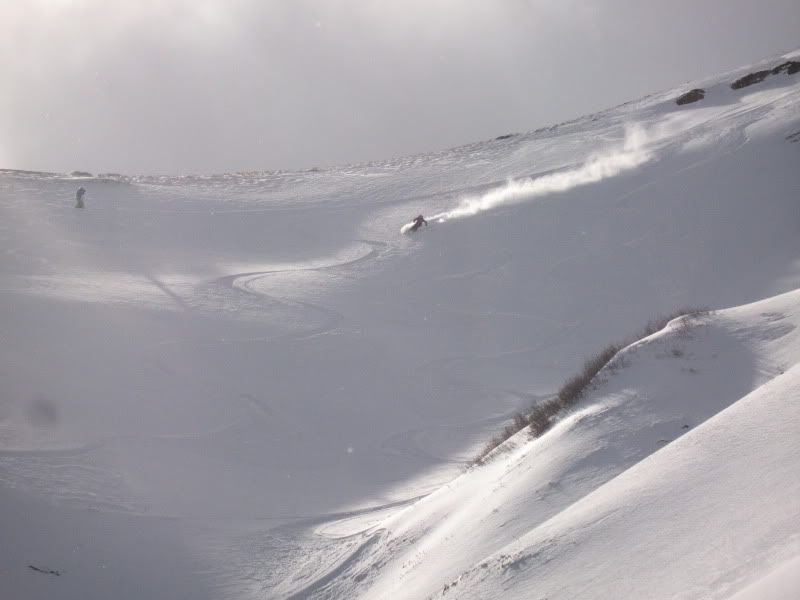 Tom took a bunch of photos and then brought up the rear:

We had so much fun, we decided to add Cinnamon mountain, directly ahead: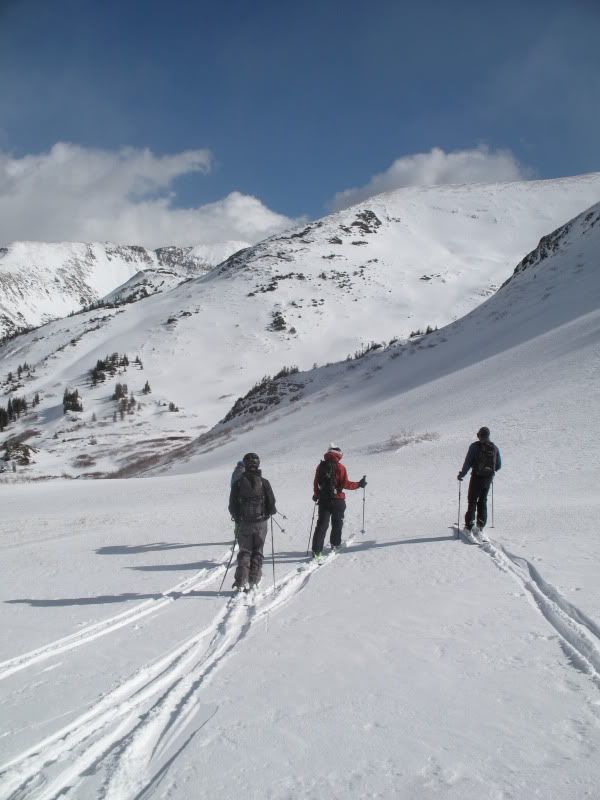 The wind picked up a bit as we got ready for run number two on the ridge. Even a cold stinging wind feels good after a long hot summer:

Adam: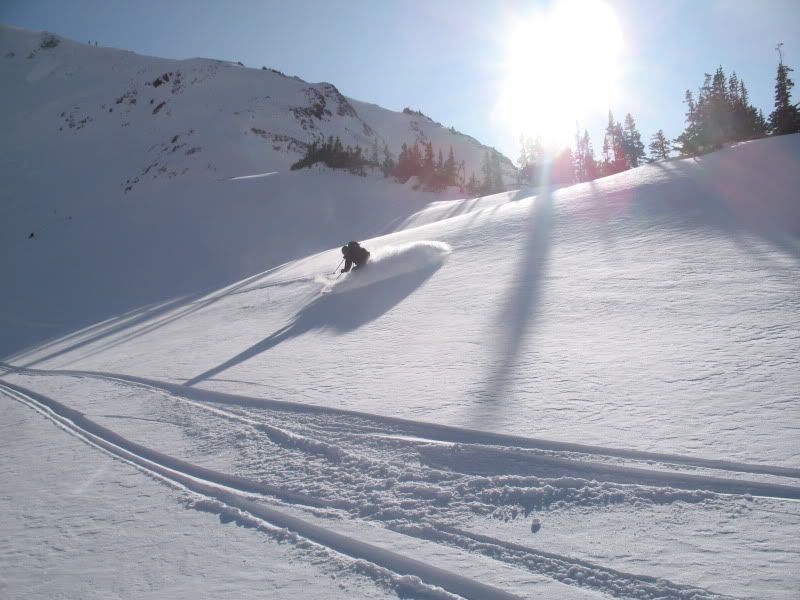 I dropped in first on this run and kicked off the tiny windslab visible in this photo. There have been a number of close calls in CO already this year, mostly on the front range where a different snowpack seems to be on tap. Keep your guard up. Tom: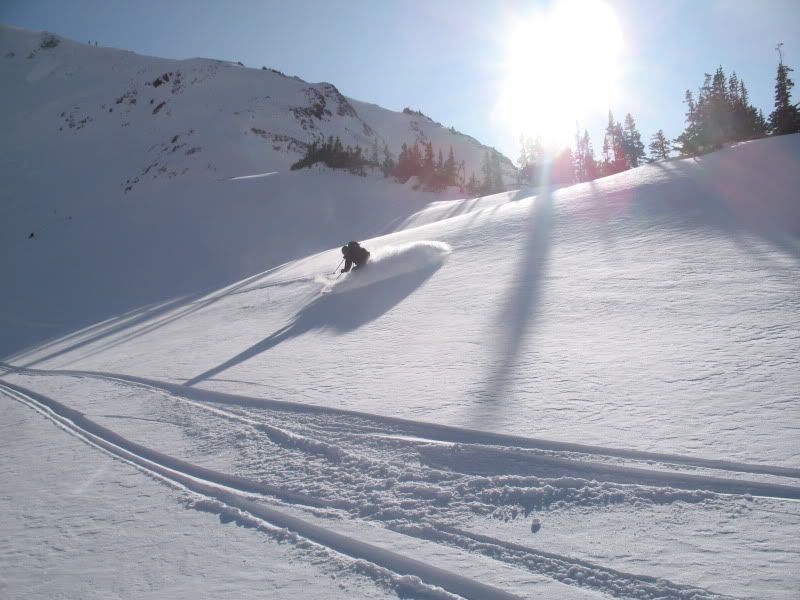 Danny on the following pitch:

The sun sets on Schofield Park, but the season is just beginning around here. Pray for snow.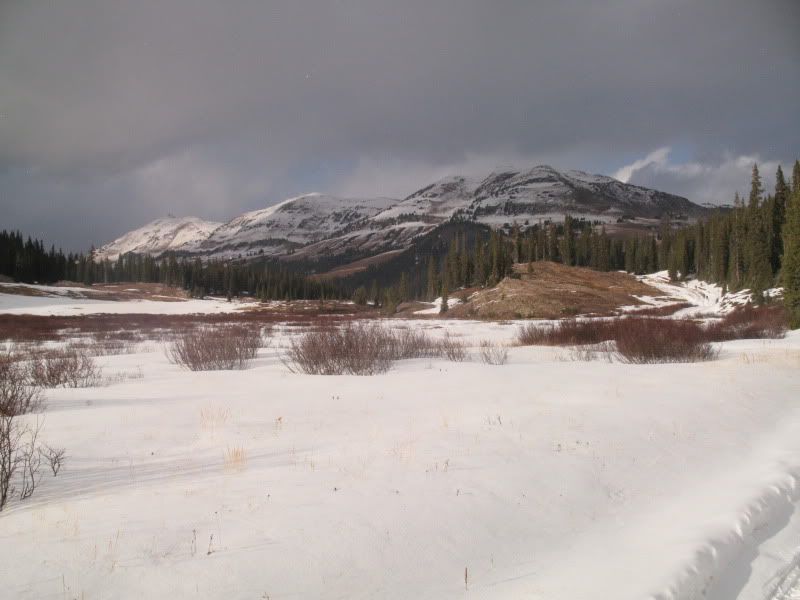 Frank
loves snow more than anything... except his wife.  He ensures his food is digested properly by chewing it 32 times before swallowing.He is a full-time real estate agent serving
Crested Butte and Gunnison
and would be honored to send you his
monthly newsletter.
Latest posts by Frank Konsella (see all)