I've been hiking a lot this summer and exploring areas that are new for me. One of my hikes took me to Copley Lake, a trail not far out of the town of Crested Butte, but one that I'd still never been on before. I was pleasantly surprised.
My partner for the day was Eddie – thanks to Pete and Dara for letting him come out and play with me for a few hours.

The trail is largely double track, as it follows an old road just above Elk Creek.

The day was a bit hot. Eddie agreed.

With the beginning of summer starting out hot and dry, our wild flowers have been less plentiful than usual. But, the trail to Copley Lake had some of the best wild flowers I've seen all season.
Larkspur.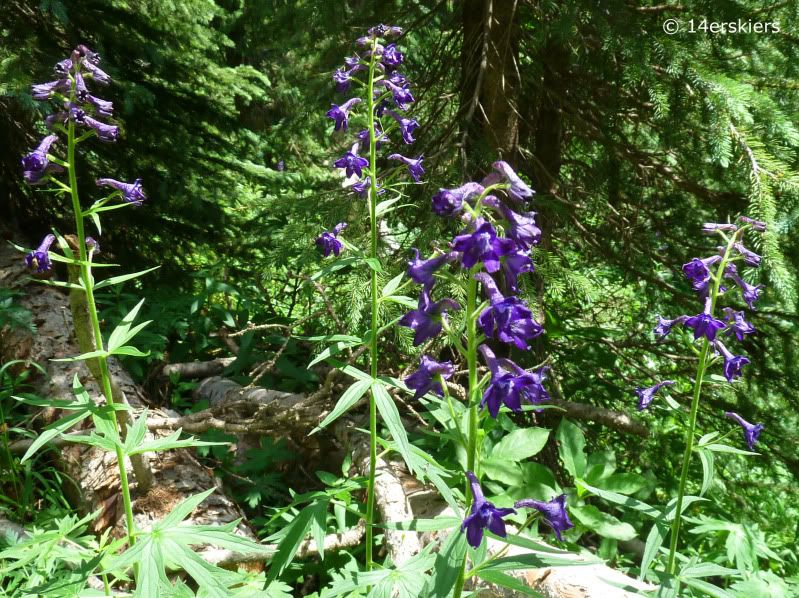 Chiming Bells.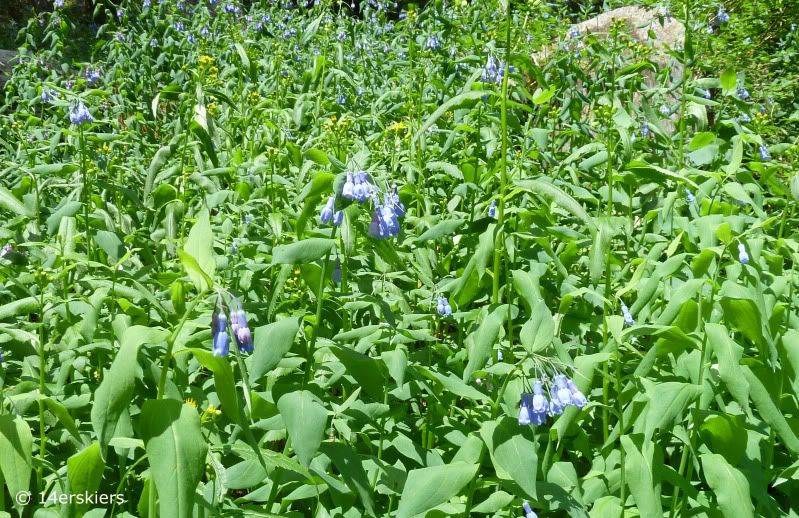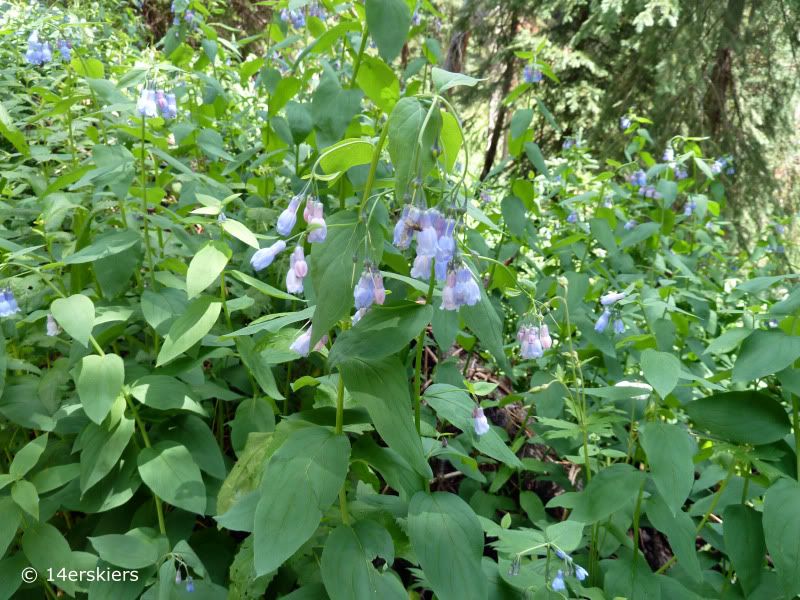 Rosy Paintbrush.

Scarlett Paintbrush.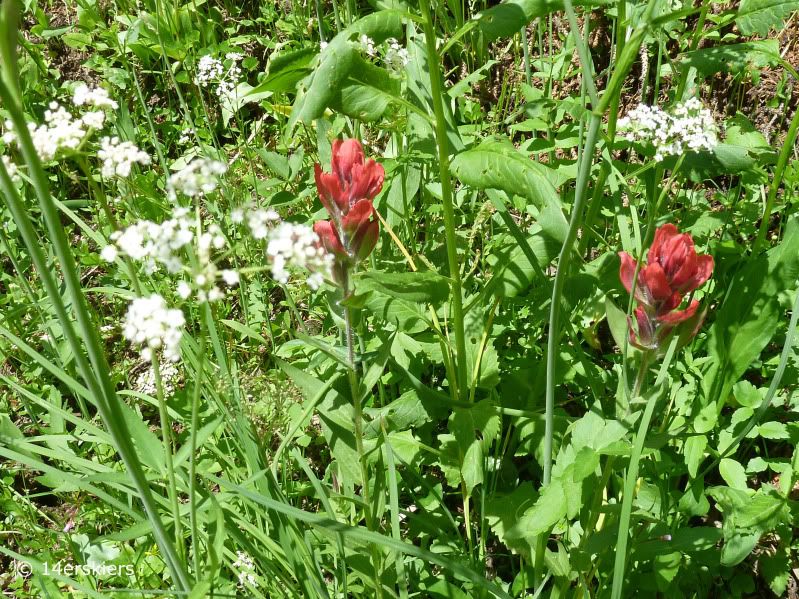 Anyone know what the yellow or white flowers in this photo are? I'm still learning my wild flowers! I suspect the yellow-colored flower is some sort of Groundsel, but I'm unsure of the the white flowers. My friend Ann has reminded me that the purple one is Fire Weed.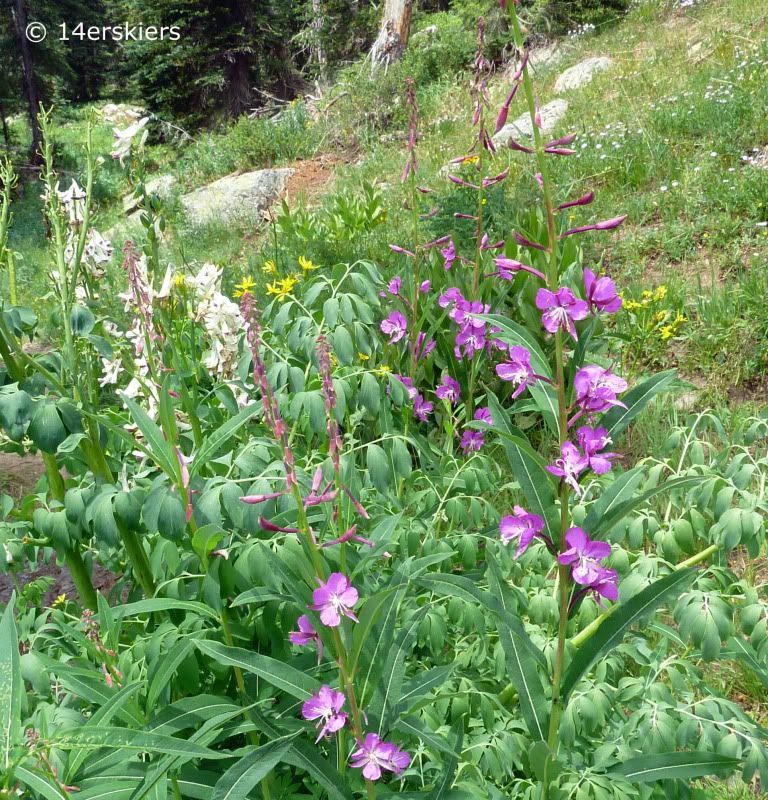 A little less than two miles up, the road opens up into a field. At the field, there is a cairn on the left, with a small trail leading beside it. That trail will take you to Copley Lake.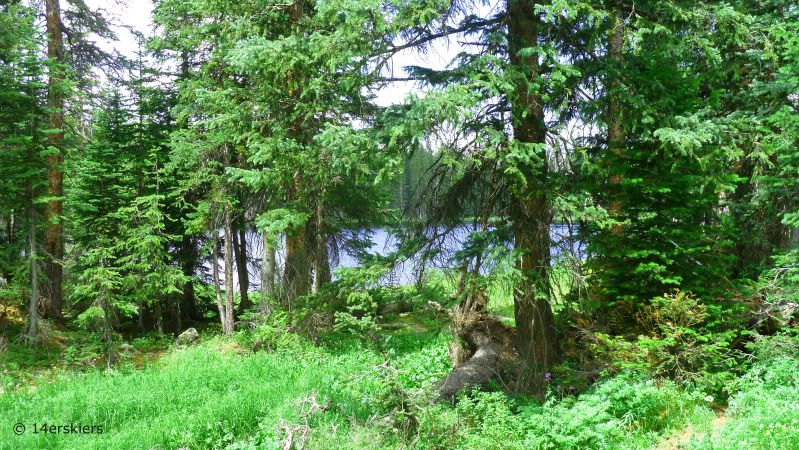 The lake was beautiful, with fantastic views of Ruby, Owen, and Purple in the background.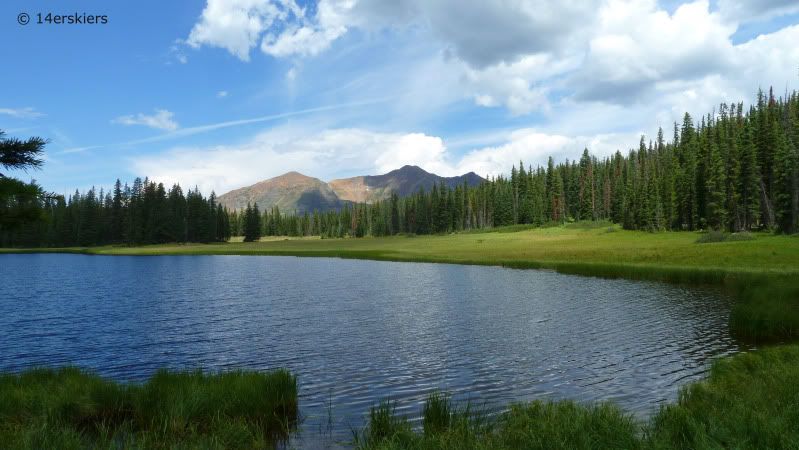 Eddie was tired.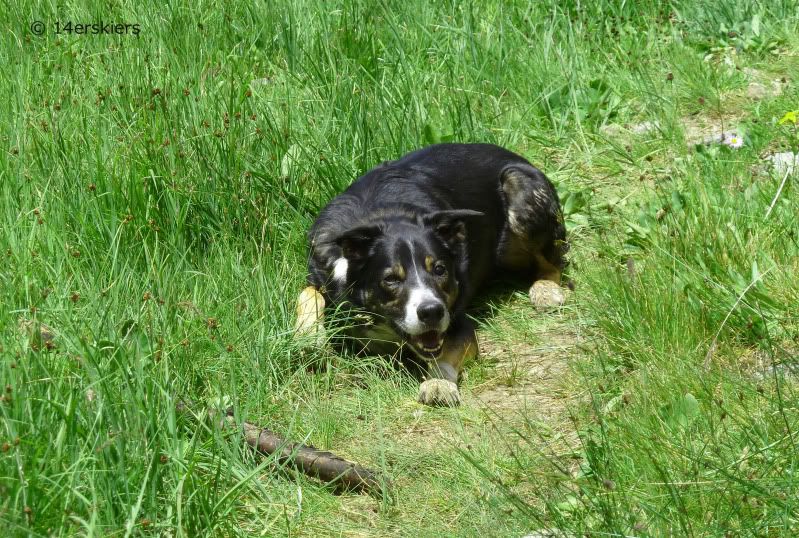 Everything surrounding the lake was lush and green – a nice site, especially in a drought year.

We walked along the lake for a ways, veering off the beaten path for a bit. Eventually the trail trickles out.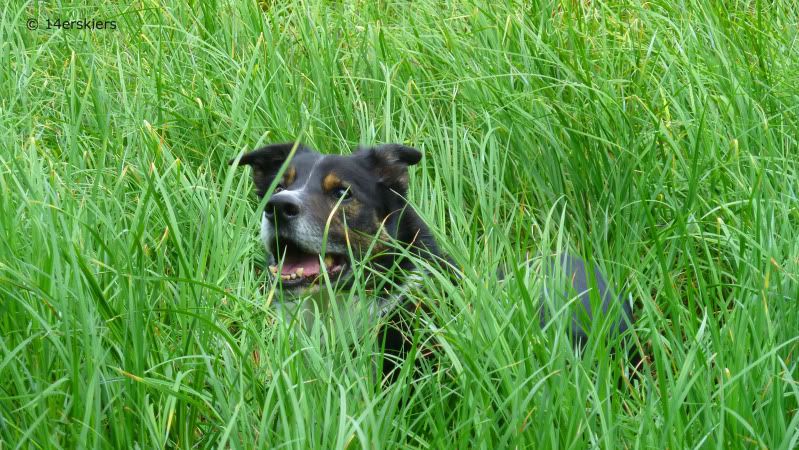 The sky was also fantastically beautiful.

After spending some time enjoying the lake, it was time for Eddie and I to head back down.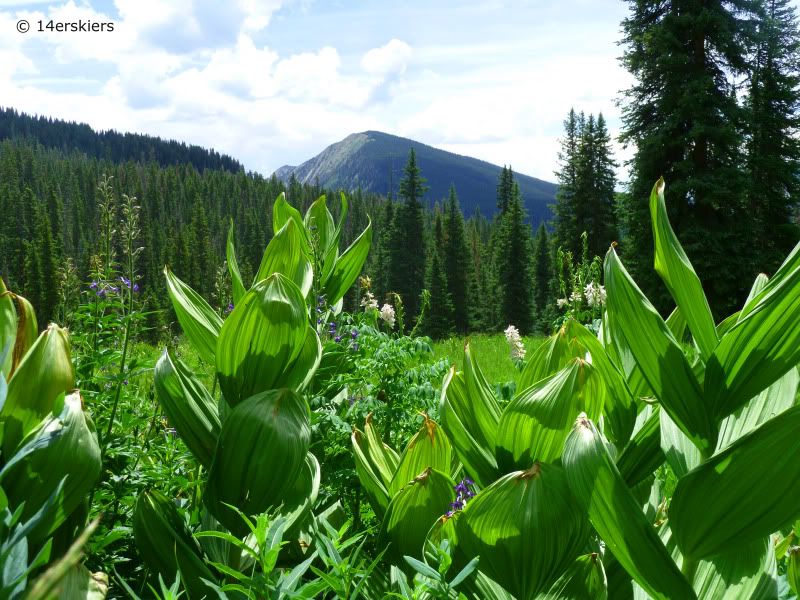 Elevation profile and stats for the hike.

Google map and track.

View Copley Lake 7/13/12 in a larger map
My stats say the hike is a little over 4.5 miles round trip. But, for those not walking along the lake for a bit, the round trip distance is 4 miles. All in all, I highly recommend this hike – it's close to town, has fantastic wildflowers, the scenery is excellent near the lake, and the distance is relatively short.