Mountain Biking 101: Little Rainbow Trail – Salida, CO
(Last Updated On: August 17, 2017)
Whether you are recovering from an injury, need a place to ride with the kids, or just want some easier singletrack to ramp up some base miles, there are plenty of fun trails and zones all over Colorado where you can play and have some adventures too. Over the course of this summer and beyond, we will be featuring these zones in our Mountain Biking 101 series of posts.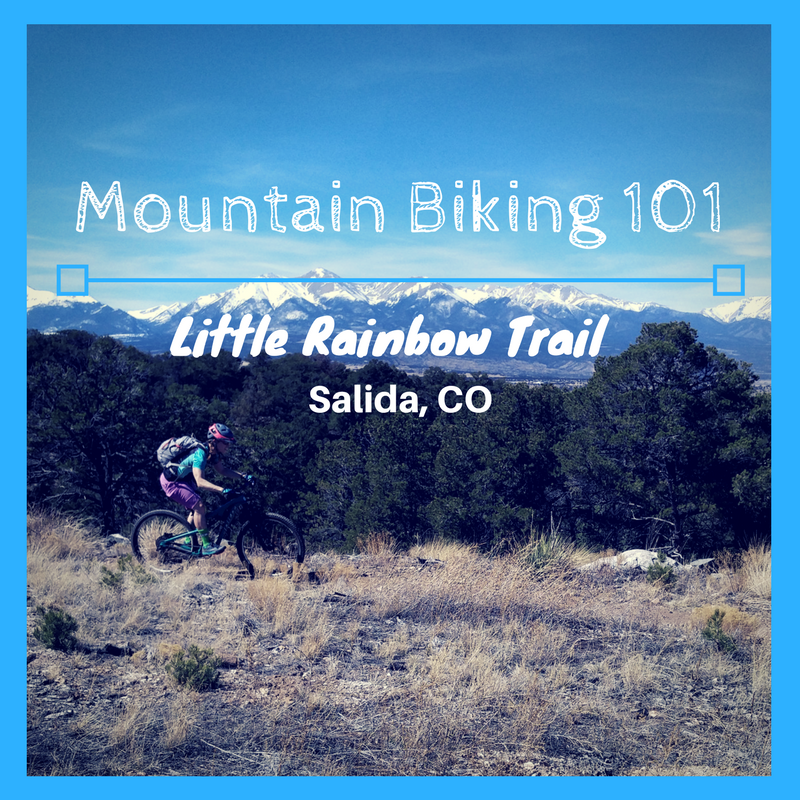 When most people think about riding in the Salida area, they think of riding off of Monarch Pass / Monarch Crest, or maybe even the Arkansas Hills area off S-Mountain, right on the east edge of town. But, south of town lies the Methodist Mountain system of trails that is generally less challenging, but still equally fun. Little Rainbow Trail is the backbone of this system of trails.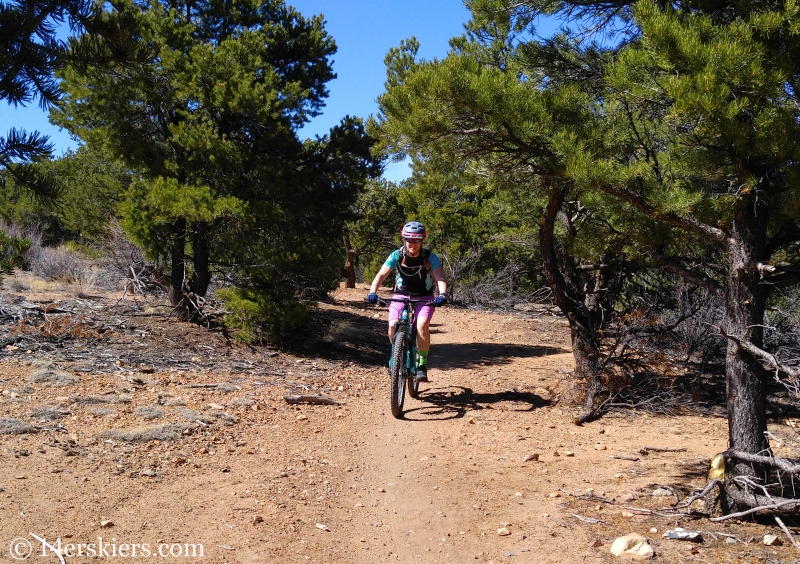 Little Rainbow Trail is also often rated as a beginner trail because it does not have very many technical moves. The trail is relatively wide and gravely, but generally does not have "rock moves" or very many steep sections.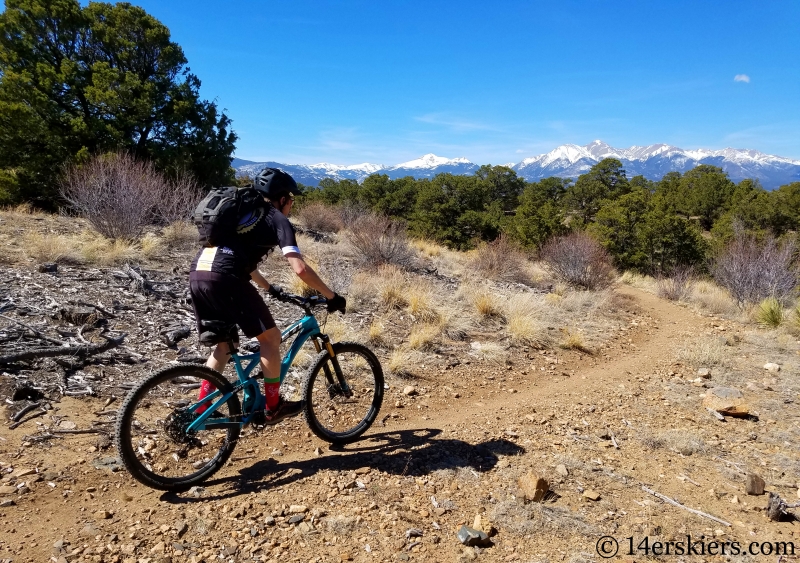 Although Little Rainbow Trail is a very cross-country style trail that winds around up and down, it's well built and is full of flow.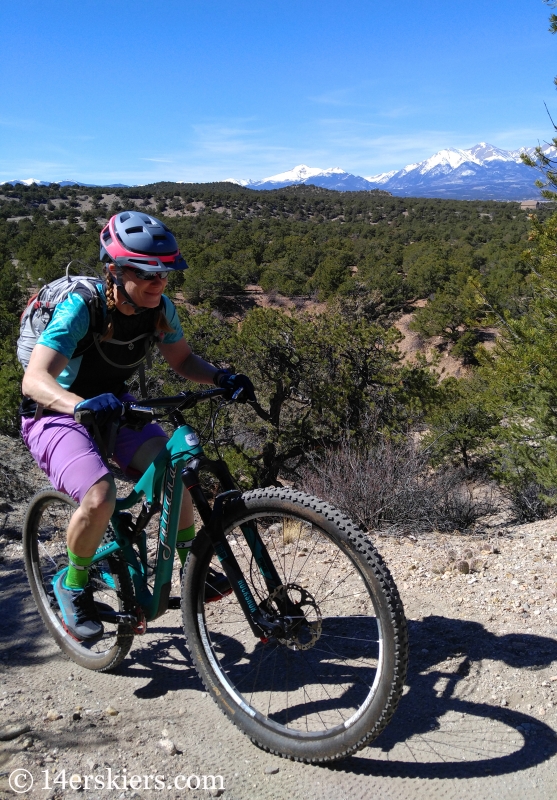 Best of all, it has great views of the Sawatch Range.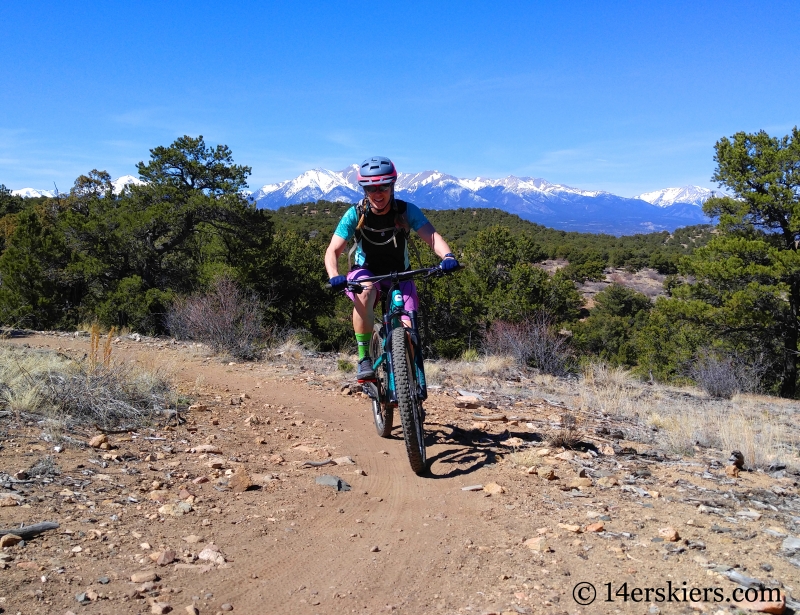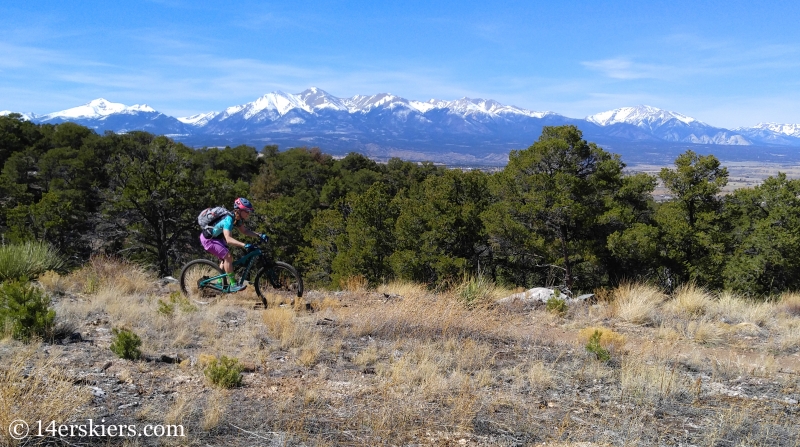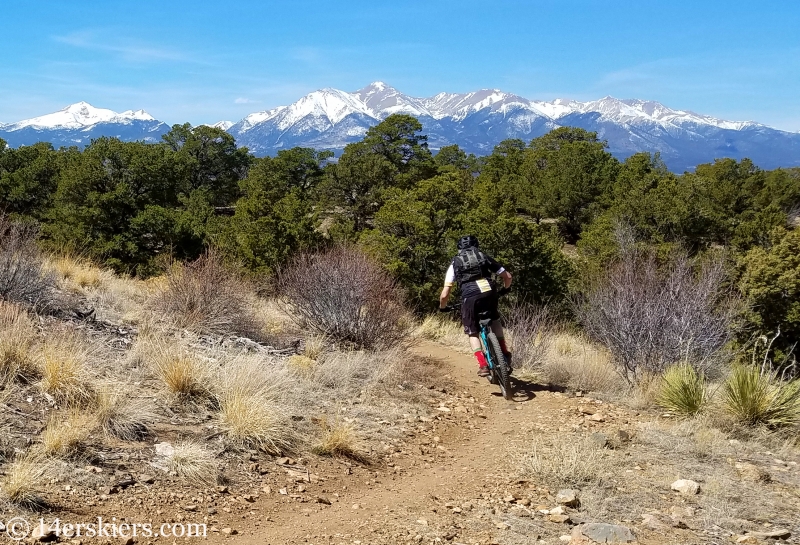 There are a few different descent options from Rainbow Trial to make it into a loop or a longer shuttle. Race Track is the easiest, and also the furthest along on the trail. But, it offers some great views of this spectacular canyon.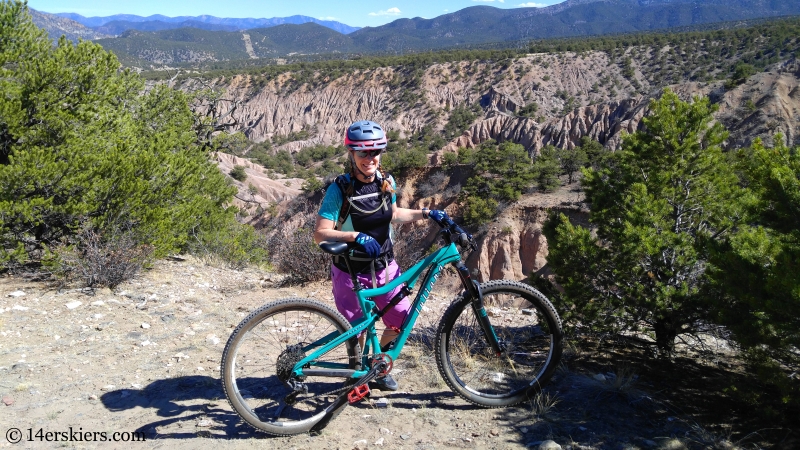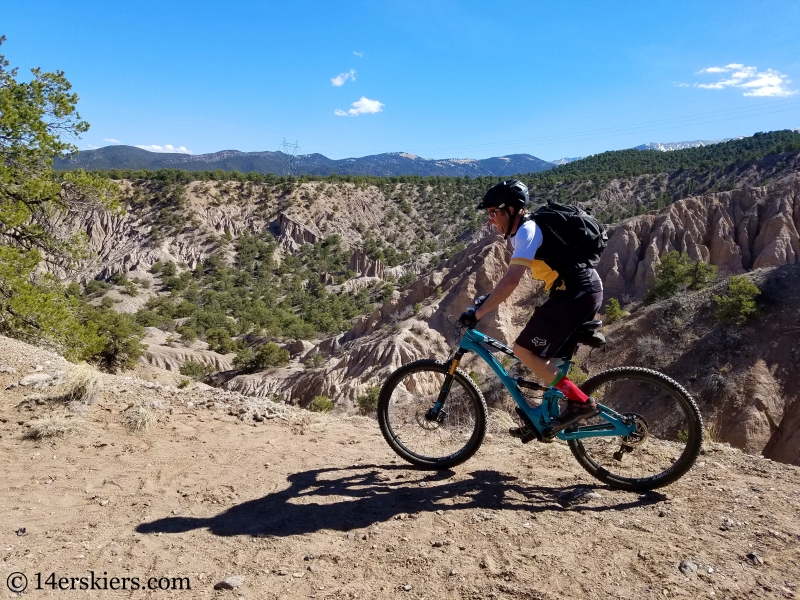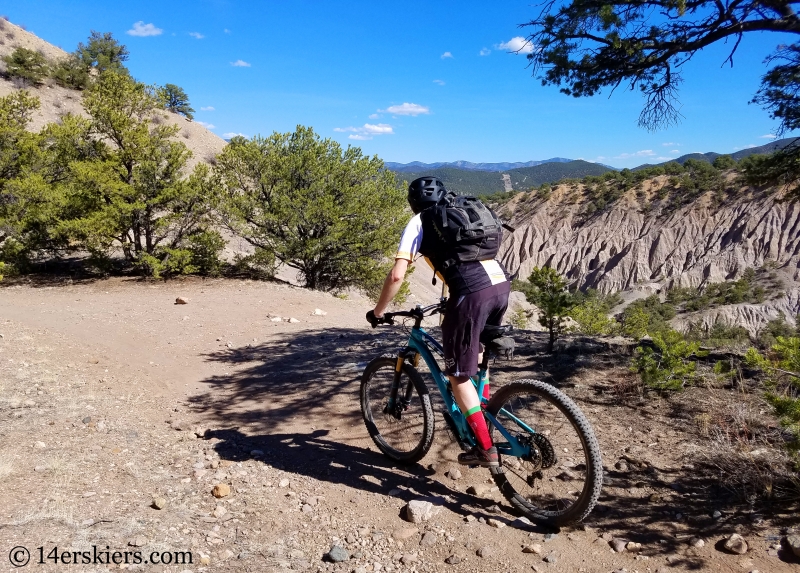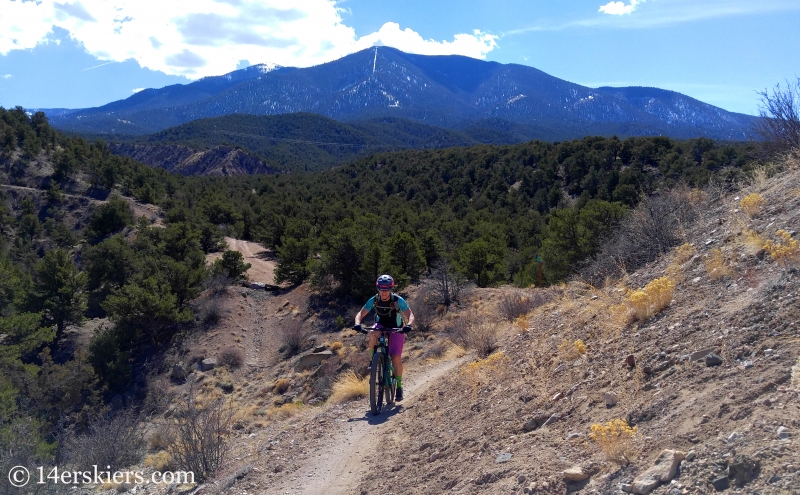 Race Track is also a pretty fun trail.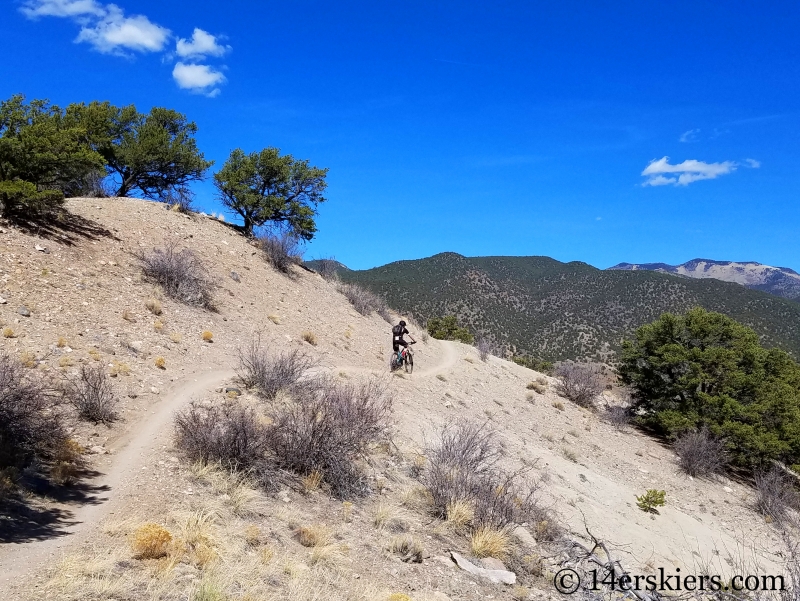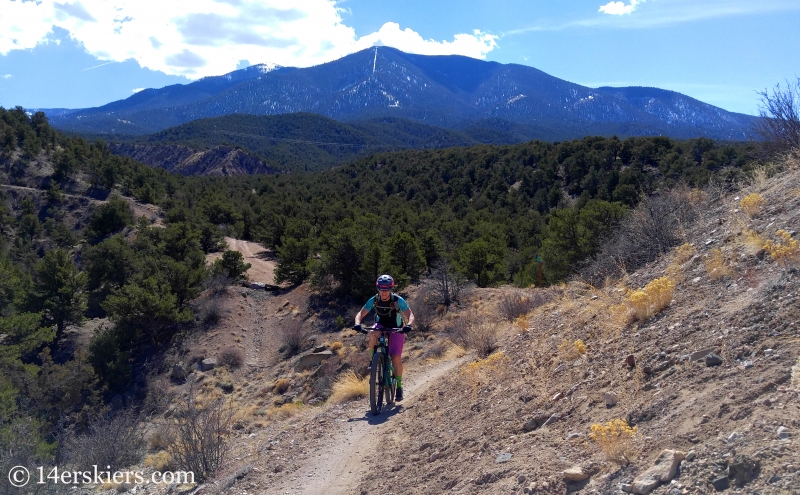 How to Ride Little Rainbow Trail
There are probably over a dozen variations of how you could ride this trail. The easiest is to park at the west entrance and ride the trail as an out and back. A loop or shuttle can be created with Race Track or some of the other descent trails (Skull, Lost, or Dead Bird). Other loop options exist with County Road 108 which cuts right through the center of Little Rainbow Trail. The map below suggests how to make a loop from downtown Salida using the Monarch Spur bike path. But, check out the map provided by Salida Mountain Trails as well.
Map of Little Rainbow Loop
Here's a map to get you started on your Little Rainbow Trail riding! Green marks the actual Little Rainbow Trail (4.9 miles), purple marks Race Track (1.4 miles) which is the easiest descent option from Little Rainbow, and blue marks the rest of the full loop that can be done from town (13.4 miles).
Aside from skiing, biking, and all outdoorsy things,
Brittany Walker Konsella
also loves smiles and chocolate 🙂 Even though she excels at higher level math and chemistry, she still confuses left from right. Find out more about
Brittany
!
Latest posts by Brittany Walker Konsella (see all)
Summary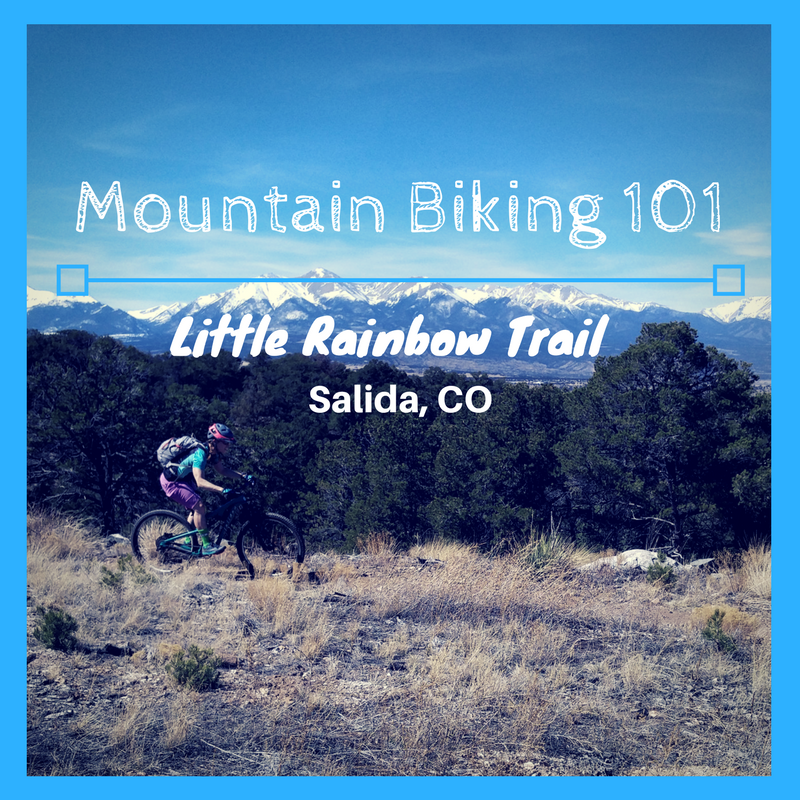 Article Name
Mountain Biking 101: Little Rainbow Trail - Salida, CO
Description
Easy enough for beginners, Little Rainbow Trail is also full of magnificent views, flow, and fun to keep all levels of riders entertained!
Author