14er TBT: Windom Peak Ski (11 May 2008)
(Last Updated On: January 27, 2016)
This is part of an ongoing series re-telling Brittany's fourteener-skiing story. Look for the reports every Thursday, as part of a Throwback Thursday theme.
The three fourteeners located Chicago Basin are among some Colorado's highest peaks that are difficult to access. We accessed them using the Durango-Silverton train, which dropped us off mid-way. We then and hiked miles in to Chicago Basin, with far too much stuff and over too many downed trees from winter avalanche cycles. Frank and I, along with Jarrett Luttrell and Jordan White, set up a camp that would be our home for a few days. After skiing Eolus the day before, our goal was to ski both Sunlight Peak and Windom Peak in one day.
This report begins where the other one left off – after our ski of Sunlight Peak. Below is a slightly modified version of my original trip report for Windom Peak, which would become my 38th fourteener skied.
---
When we got down to the bottom of the face on Sunlight Peak we turned around and began hiking up Windom. We climbed the ridge and skied the Widowmaker Couloir.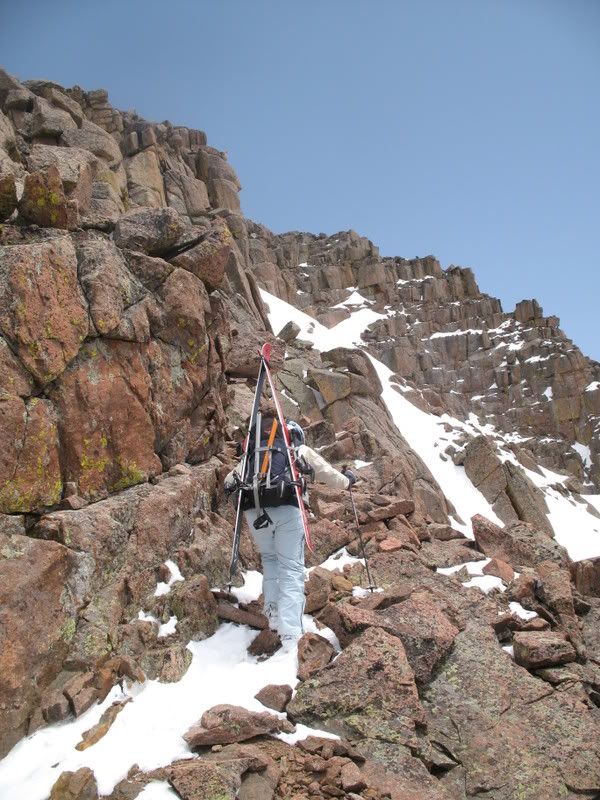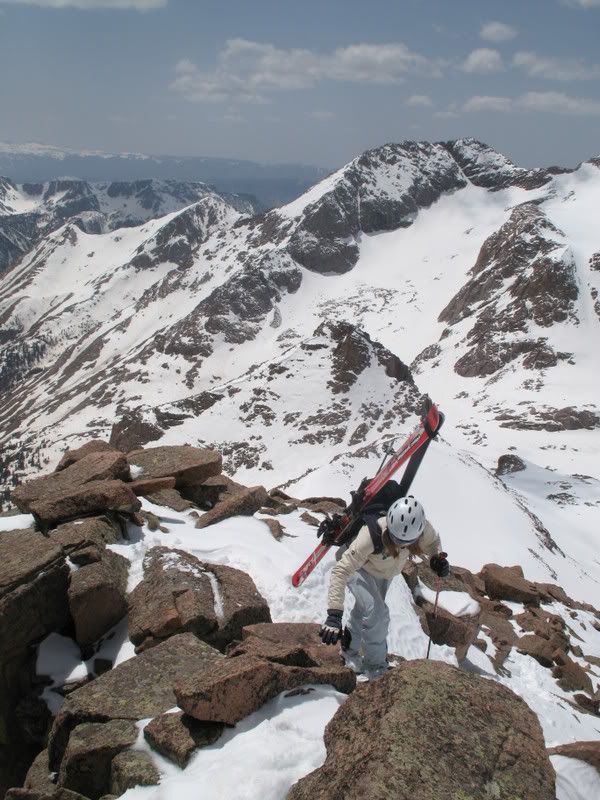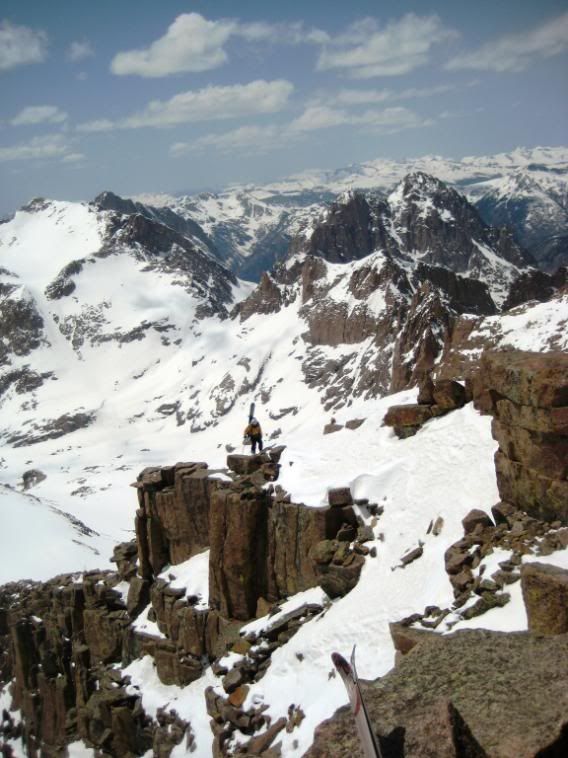 The summit of Windom Peak.

To ski from the summit we traversed down and across the SW face back to the ridge. Jarret traversing.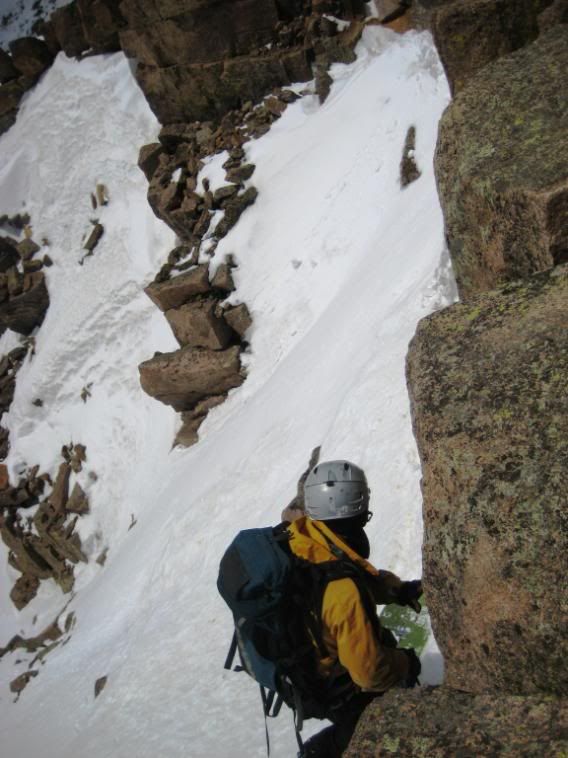 We then walked a few steps back up to the mound of snow above the Widowmaker couloir.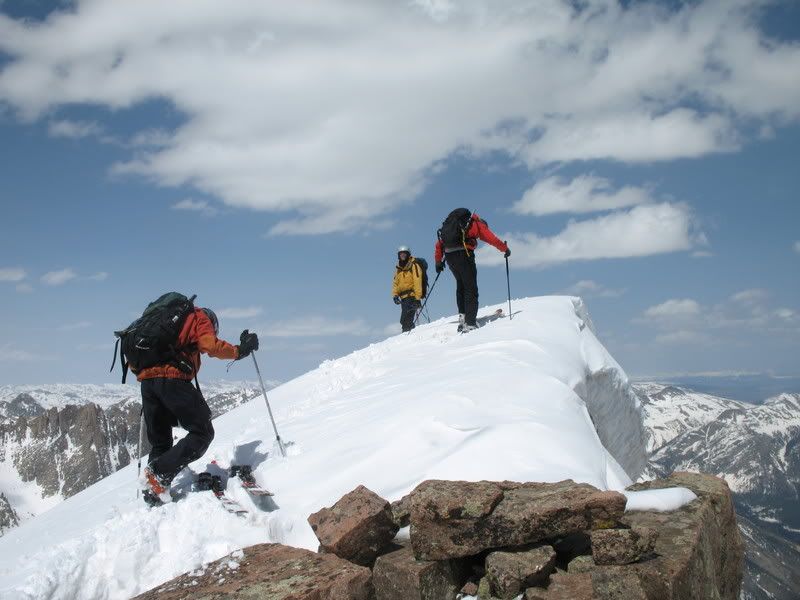 Frank dropping into Widowmaker Couloir.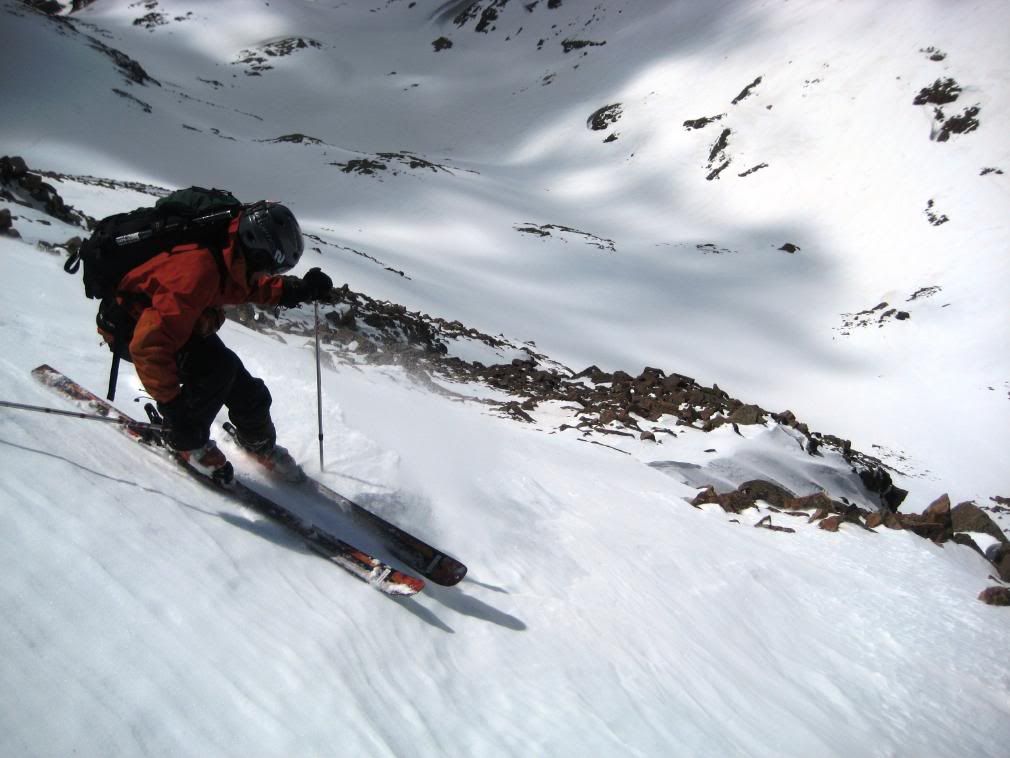 Jarrett.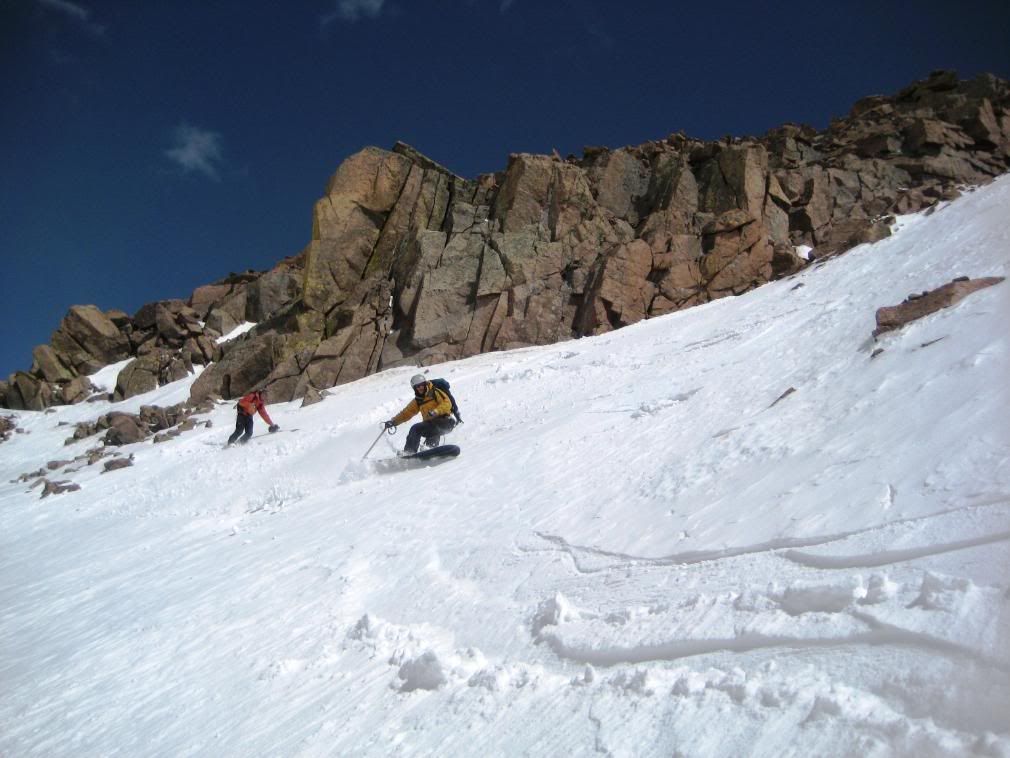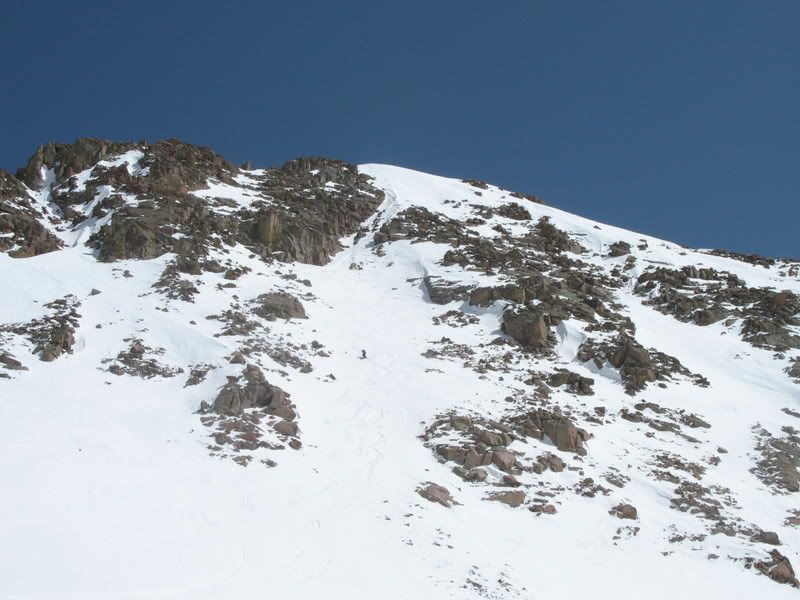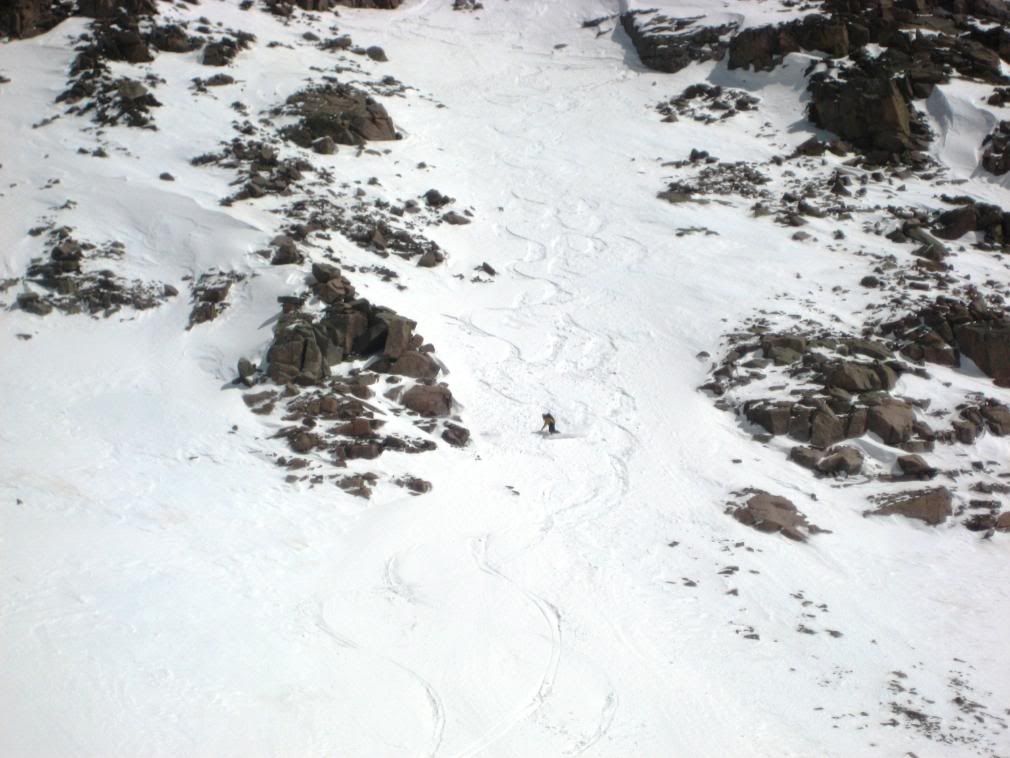 Jordan.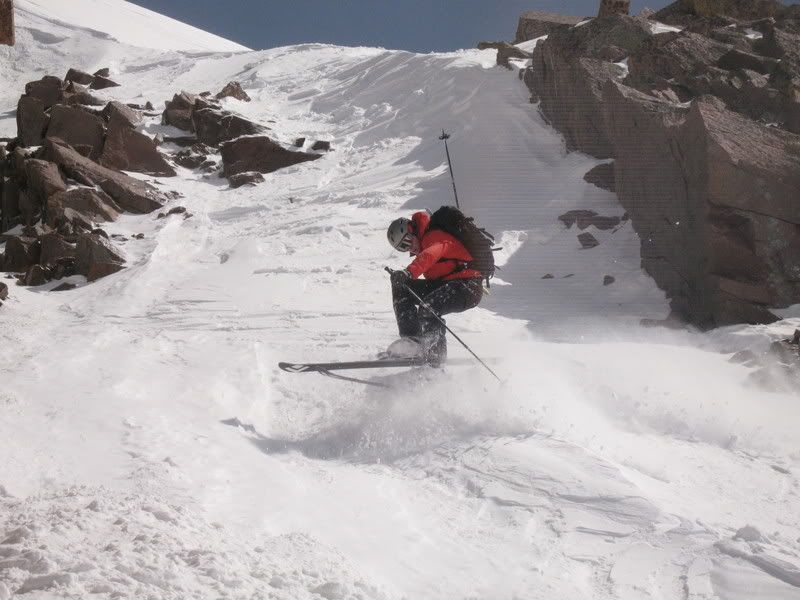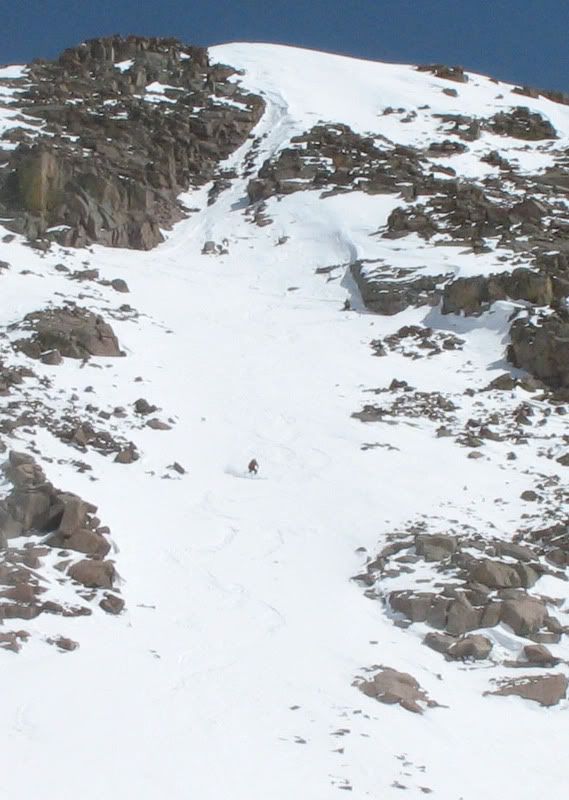 Me.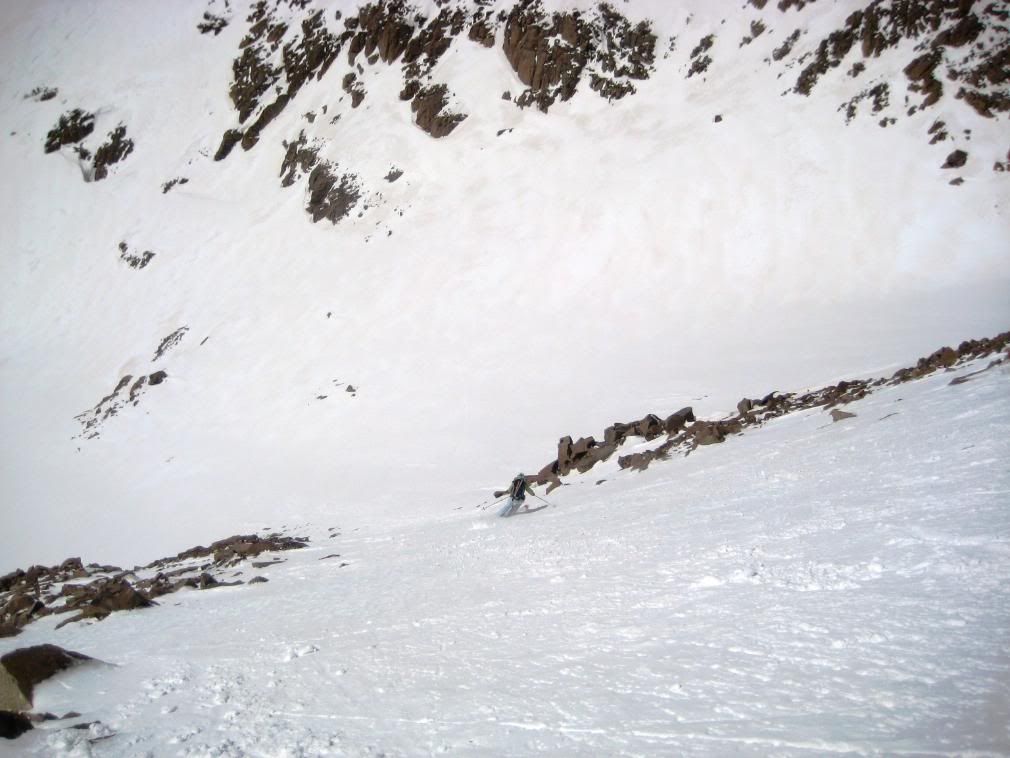 Frank.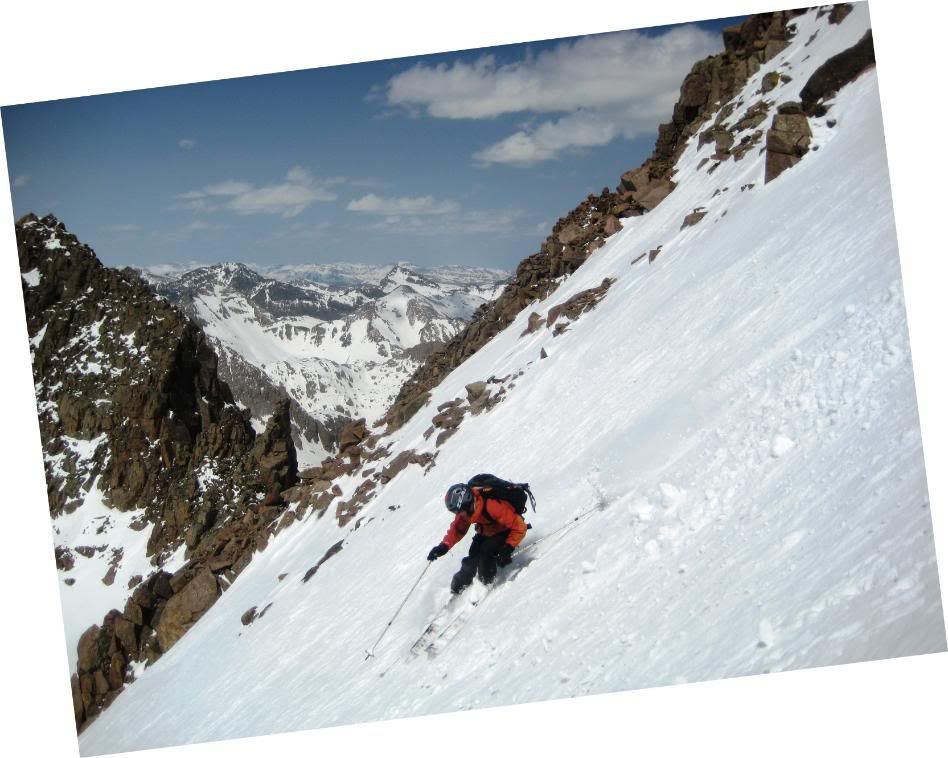 Once we were done with Widowmaker Couloir we still had a long way to go with lots of fun corn!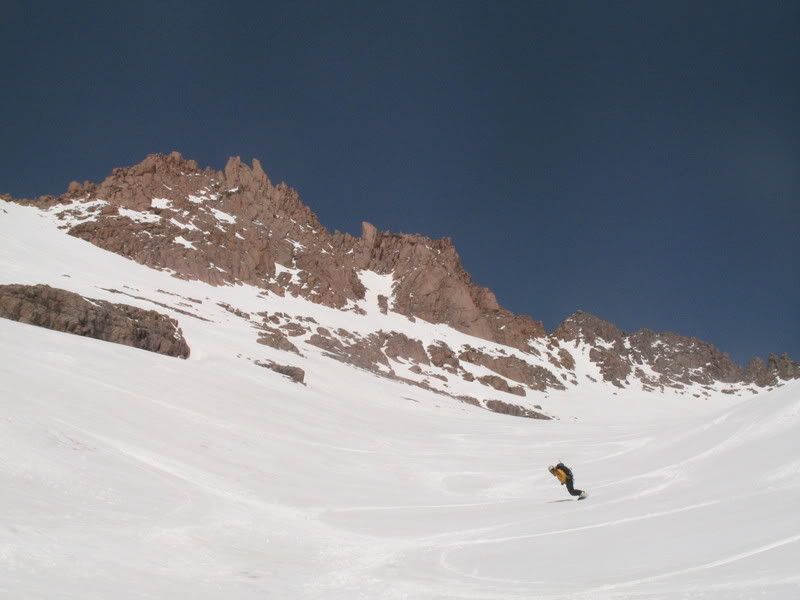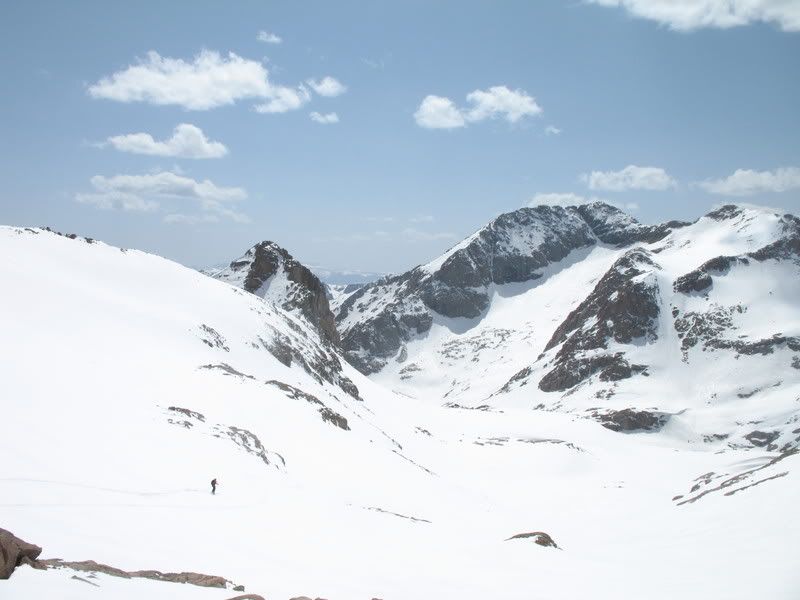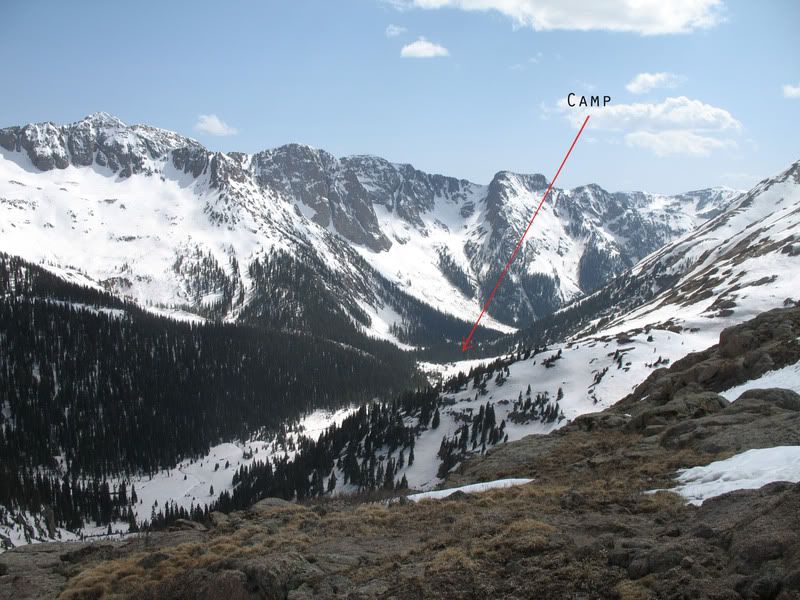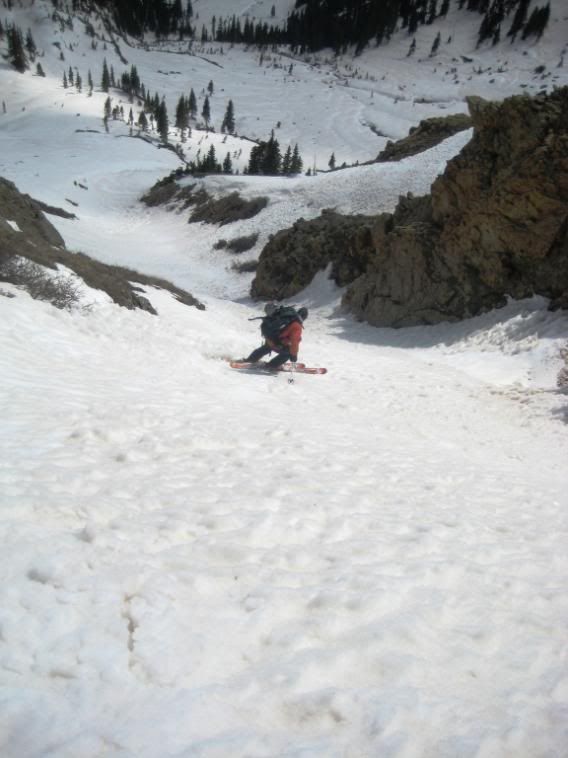 Again, we skied all the way to camp… Where after not falling the entire day, I promptly fell flat on my face 20 feet away from our tent 😉
It was a great day. Out of all 3 peaks we had the best snow on Widowmakers so it was a great finish.
The next day, we packed up camp headed back to the train.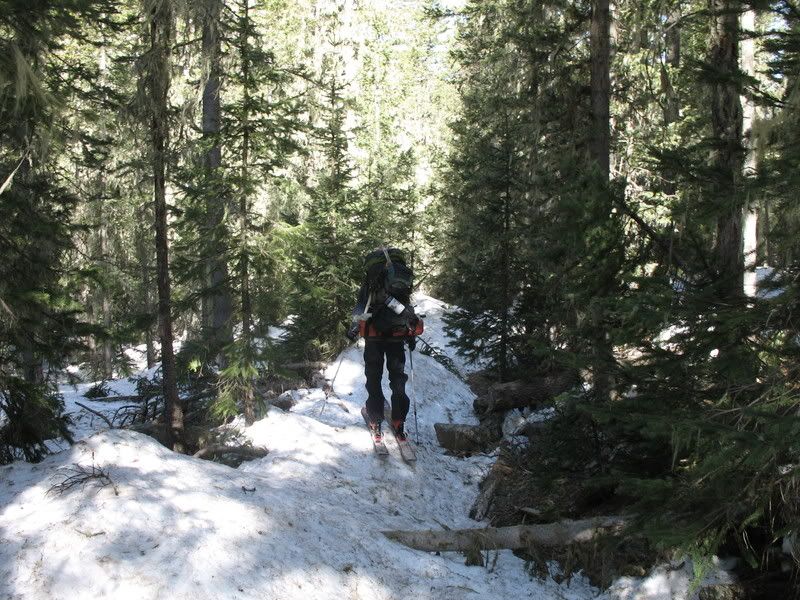 The way down took less than 4 hours. Much nicer compared to the 6 hours on the way up. We were able to ski about half of the distance. The other half, it was much more helpful having gravity on our side.
Jordan crossing the Animas to the train stop.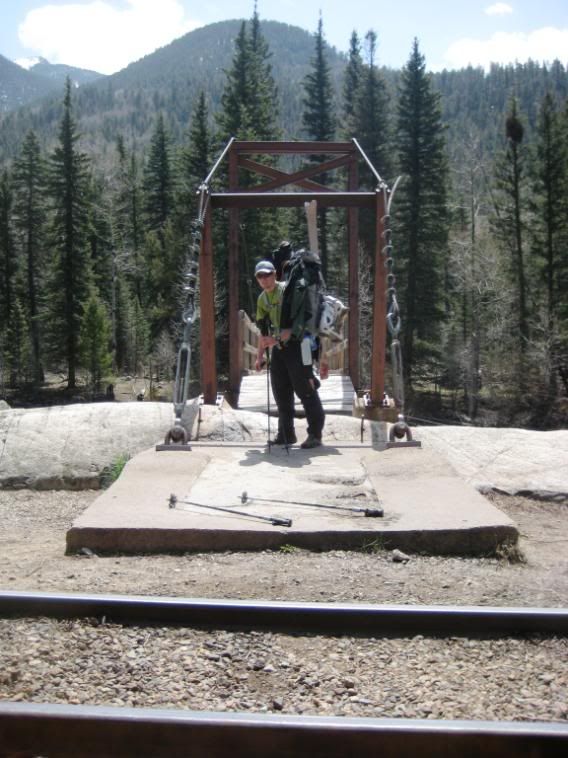 We waited for a few hours for the train to show up. While we were resting this guy showed up.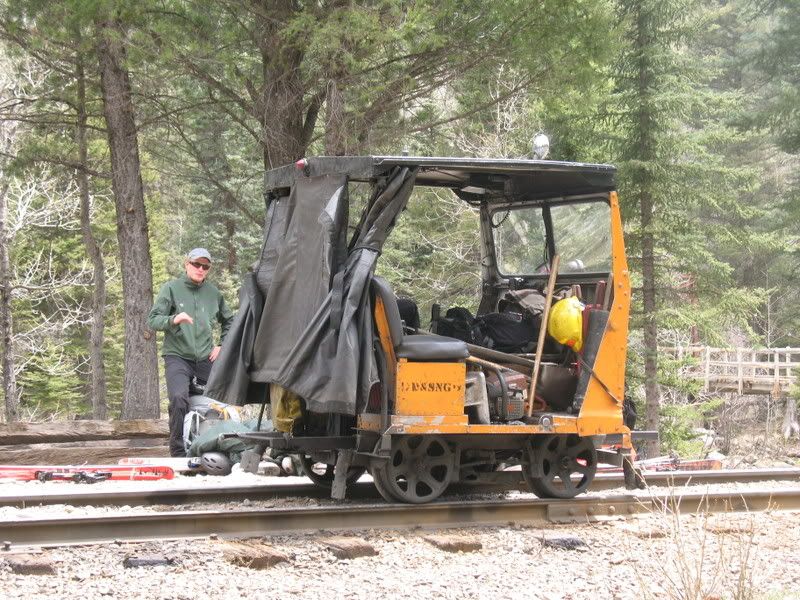 He stopped to chat and said, "The first time I ever went up these tracks Chris Davenport was standing right over there. Of course, I didn't know who he was at the time…. Boy, I'll tell ya, those were a bunch of hardened guys!"
The man talked with us for a few minutes, then ran with his cart to get it started again, and off he went!
After hours of playing silly games, the train arrived. We welcomed it, with all of it's steam and smoke. It had been a great trip. But, now, it was time to go home…. Already planning our next fourteener adventure!
Aside from skiing, biking, and all outdoorsy things,
Brittany Walker Konsella
also loves smiles and chocolate 🙂 Even though she excels at higher level math and chemistry, she still confuses left from right. Find out more about
Brittany
!
Latest posts by Brittany Walker Konsella (see all)
Summary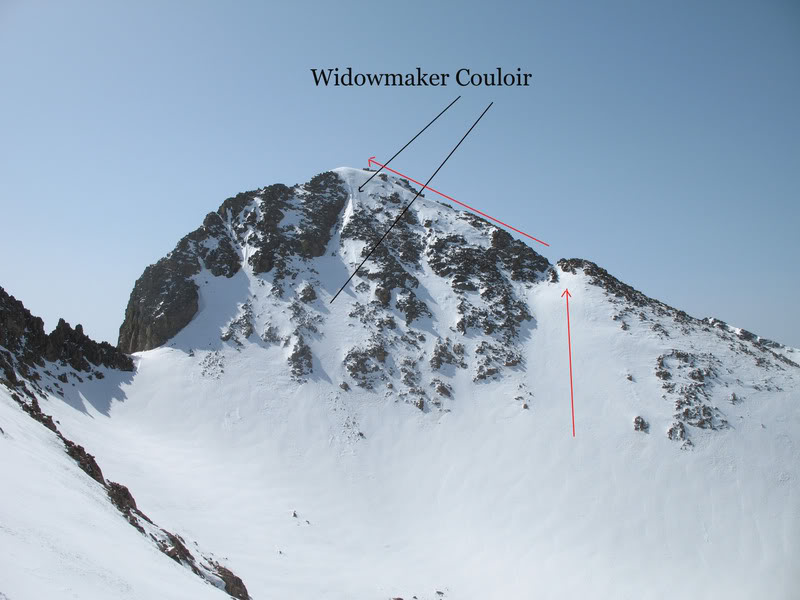 Article Name
Description
Brittany recounts her ski of Widomaker Couloir onWindom Peak, one of the more remote Colorado fourteeners, and a fantastic ski!
Author