Lost but not Forgotten: Powder Pics!
(Last Updated On: September 5, 2015)
Back in April, Colorado was experiencing a "return to winter". While many skiers had already hung up the skis, basically giving up on the season, we were skiing some of our best turns ever.
In cases like this, we end up with a back log of photos. Many times those photos never get posted. But, I was doing a little "computer clean-up" this week, and stumbled upon a group of pics that I had saved on to my desktop, but never had a chance to look at. And they're pretty good.
After the girls and I skied Shit for Brains it dumped – overnight and the next day. It dumped a lot. Like 2 feet. So, we went on the hunt for powder. Here's some pics from that fun day, five months overdue… But, just in time to get you stoked for the on-coming winter!
Lap one brought plenty of freshies. Alex slaying some pow!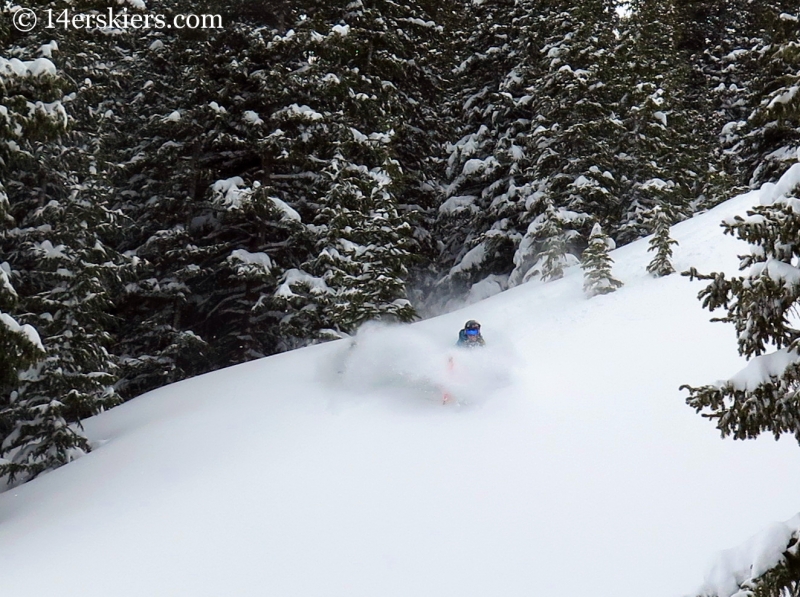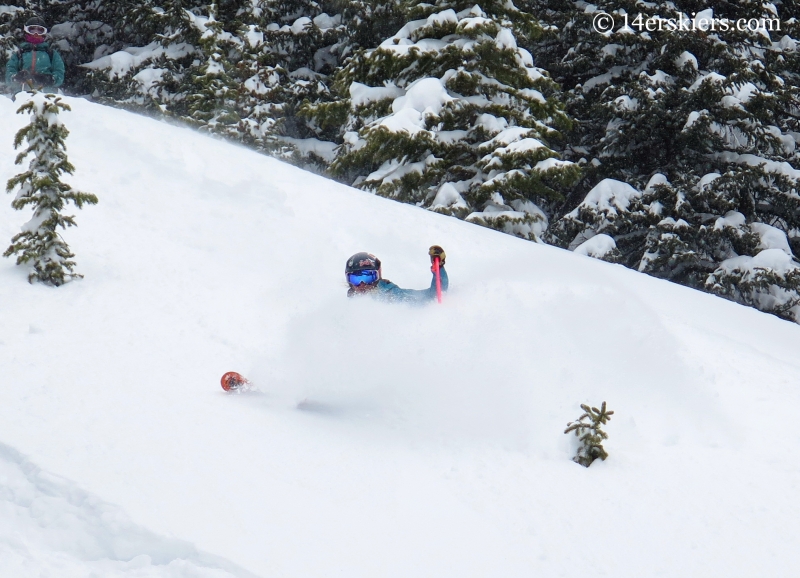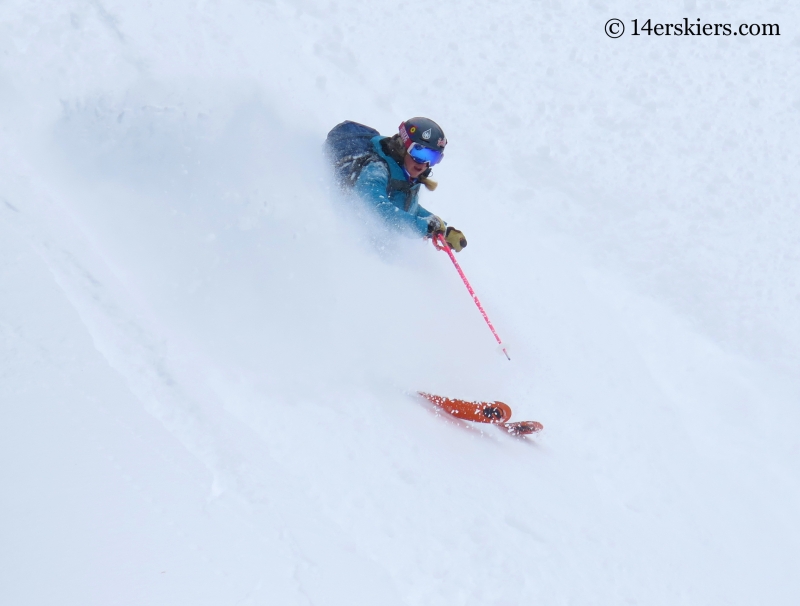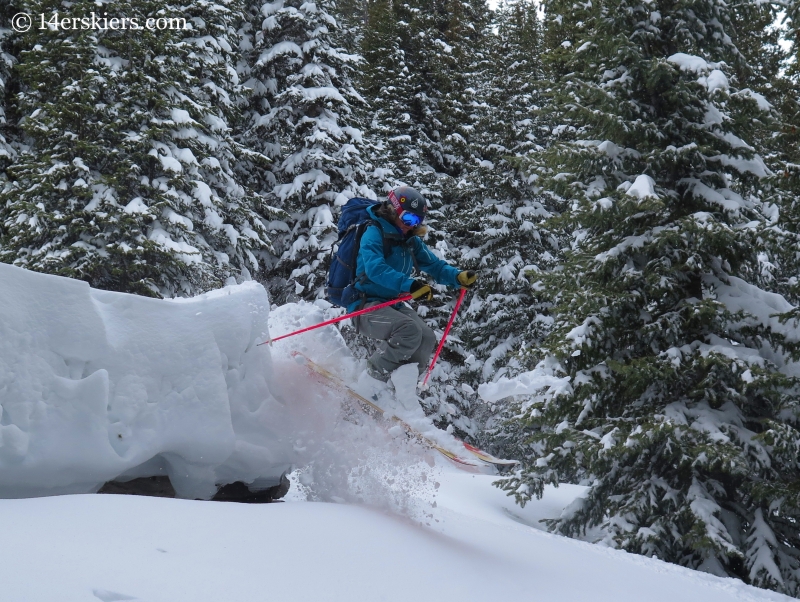 Susan getting a sweet face shot.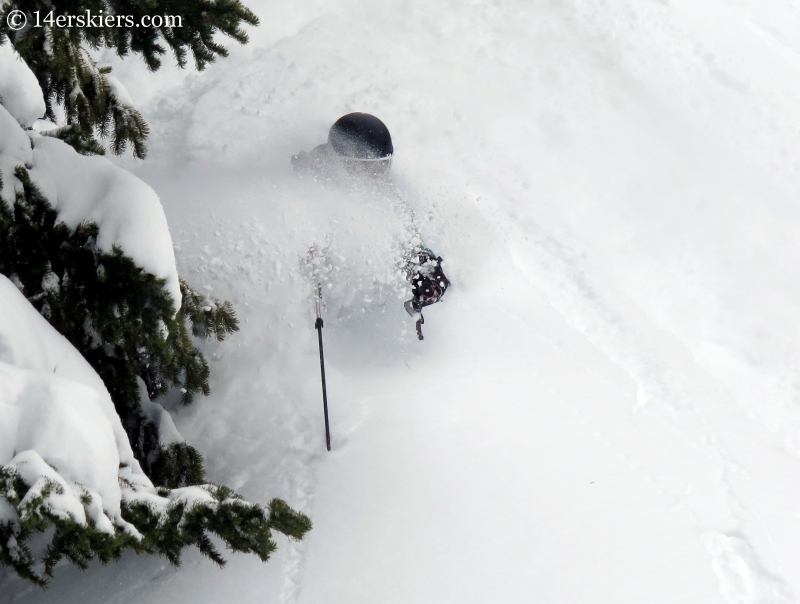 Me workin' the pow.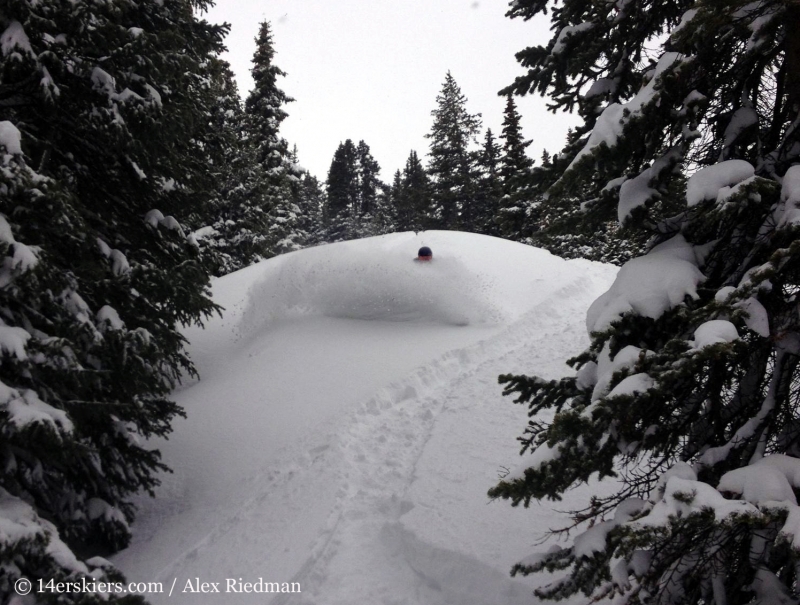 Lap 2. The snow kept falling.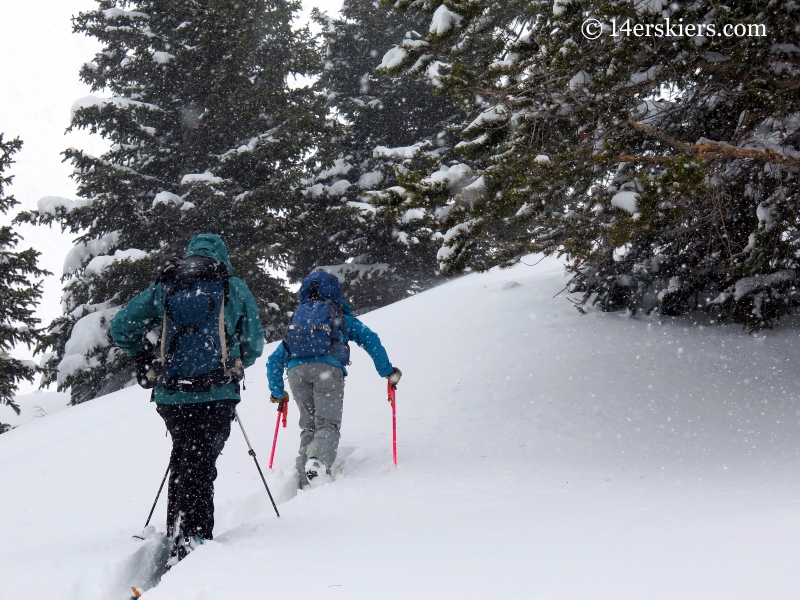 But, then it cleared a bit. I kept telling Alex and Susan that there were "big mountains" up the valley. I'm not sure they believed me… until they saw this.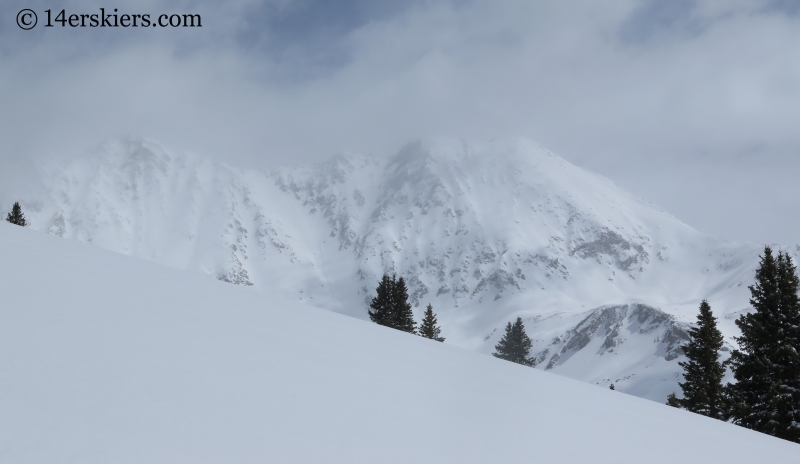 Susan marveling at the scene.
I'm pretty sure this is Bartlett, which is off limits due to the Climax Mine on the other side. But, I wish it wasn't.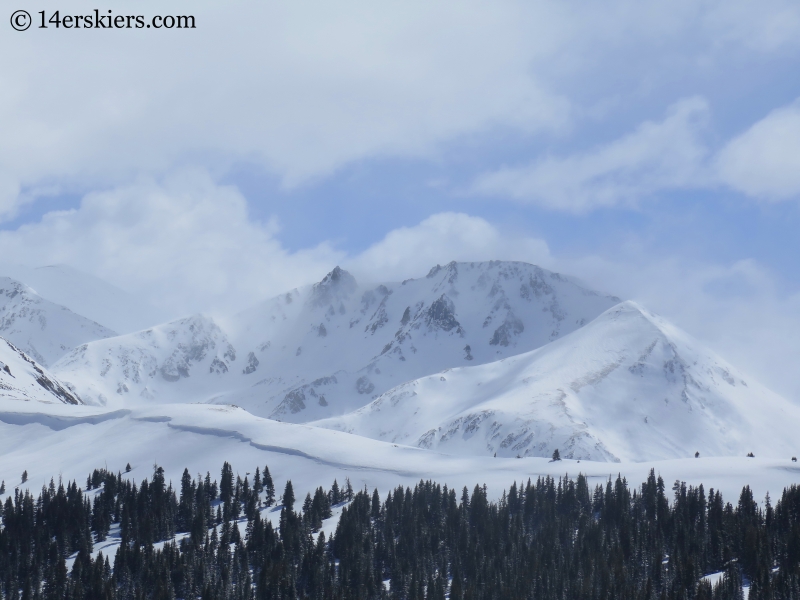 A closer look at Fletcher Mountain, which was still on my list at the time. I was already scoping lines for my next visit.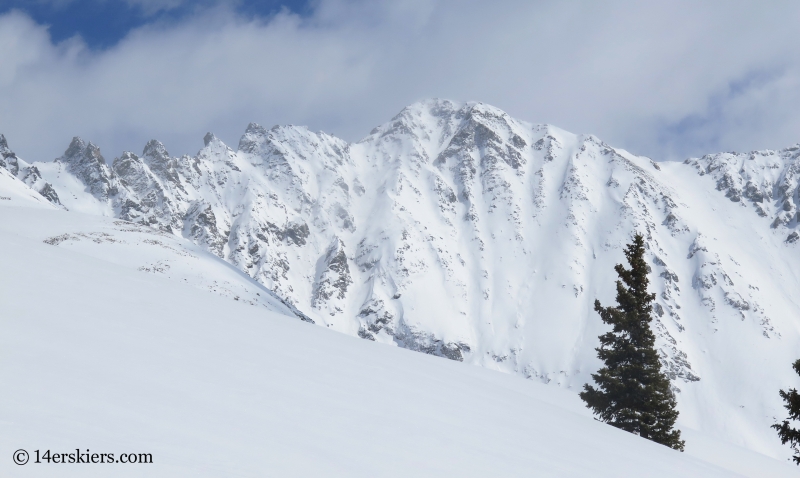 We were having fun. Me, Alex, Susan.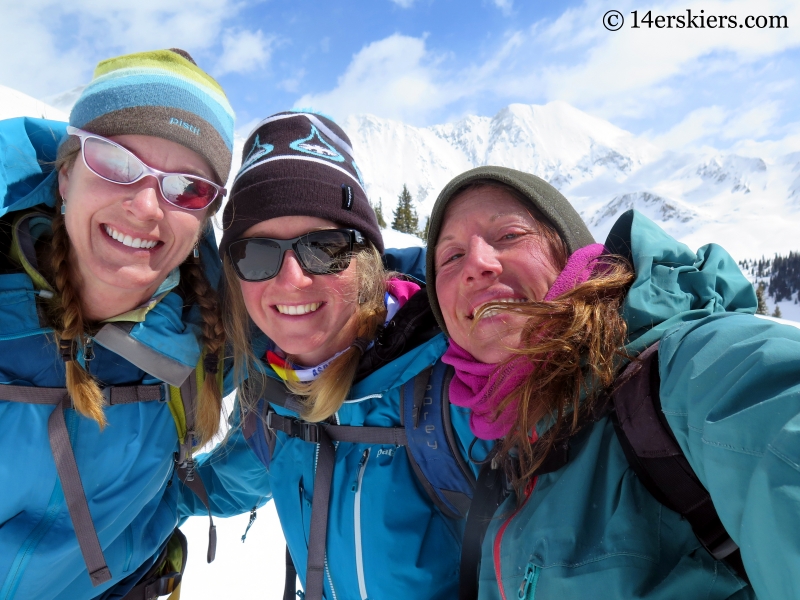 Another view of Fletcher Mountain and Drift Peak, before we dropped in to ski.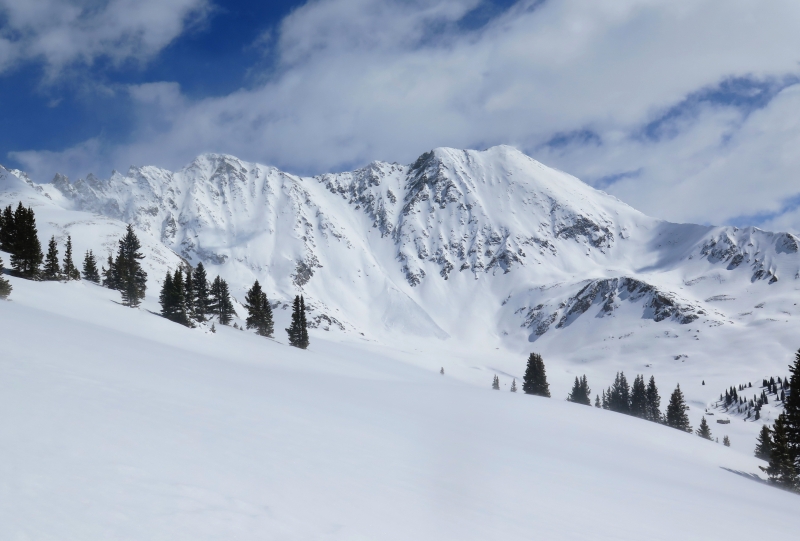 We had some good turns with some spectacular scenery on the way down. Me.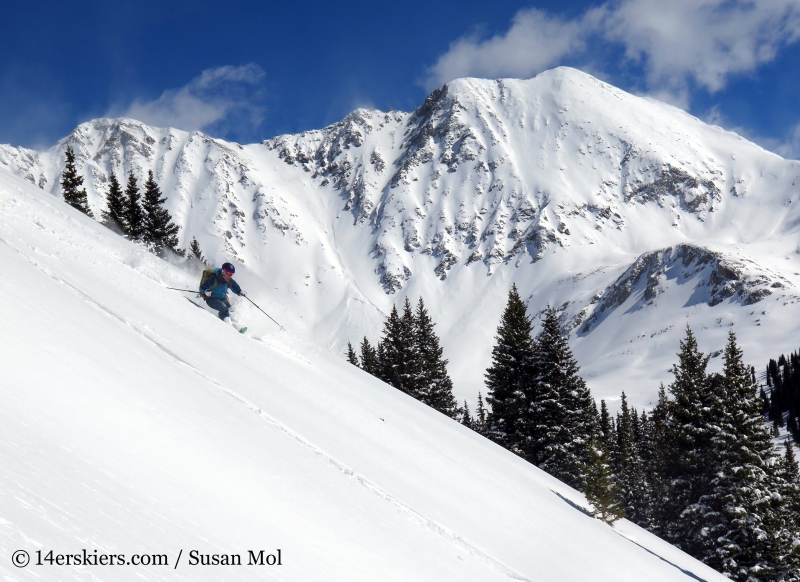 Alex.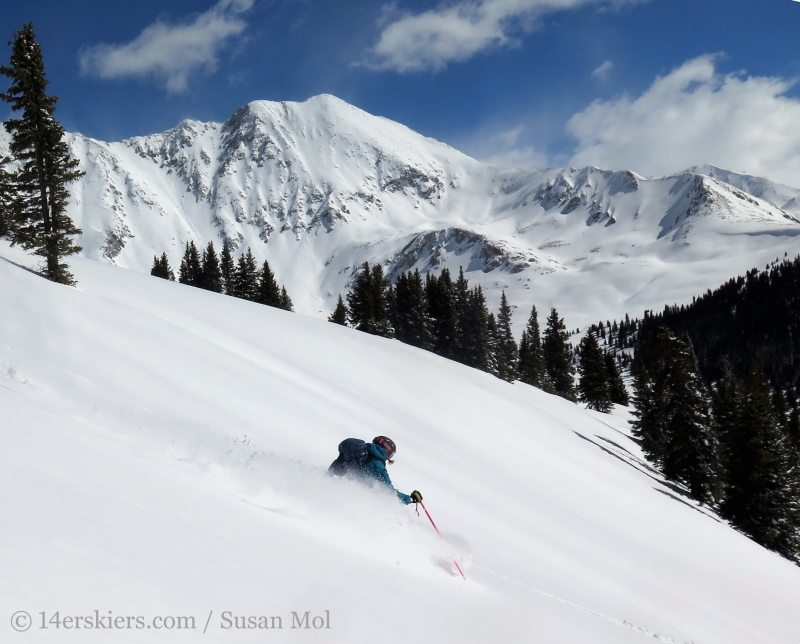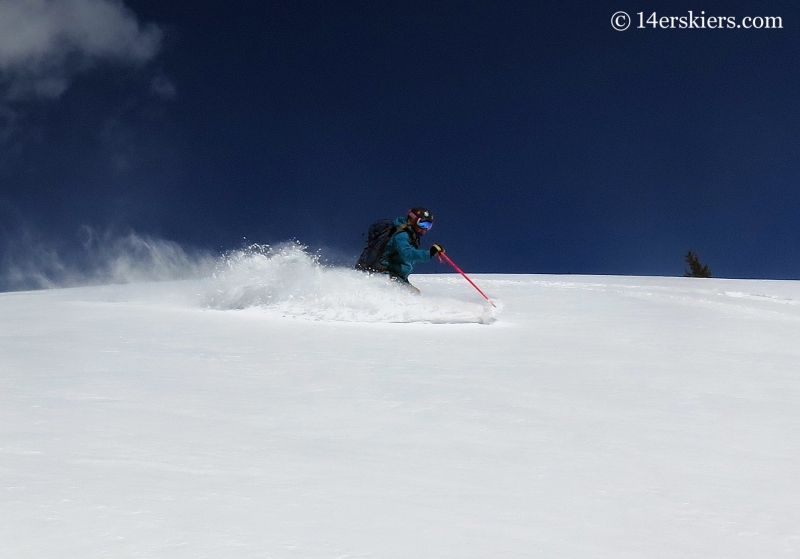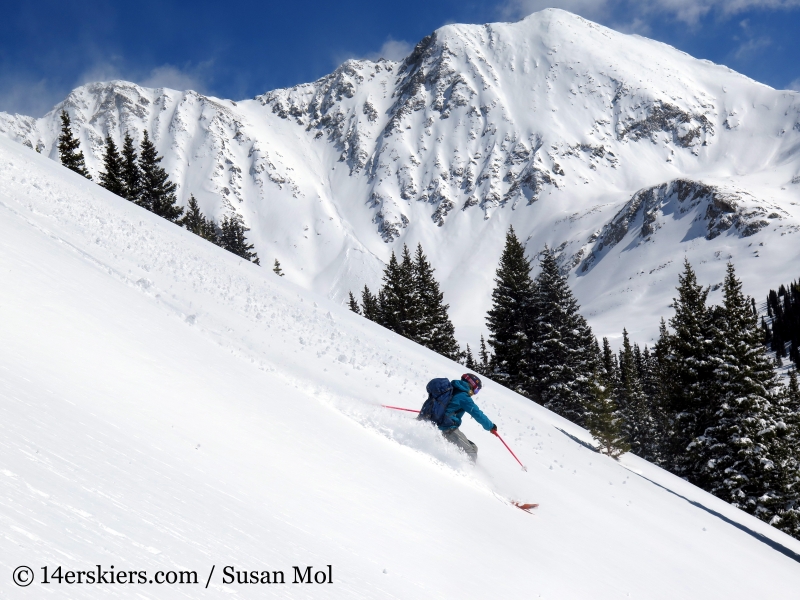 Hope you enjoyed the lost but not forgotten powder pics 🙂
Aside from skiing, biking, and all outdoorsy things,
Brittany Walker Konsella
also loves smiles and chocolate 🙂 Even though she excels at higher level math and chemistry, she still confuses left from right. Find out more about
Brittany
!
Latest posts by Brittany Walker Konsella (see all)
Summary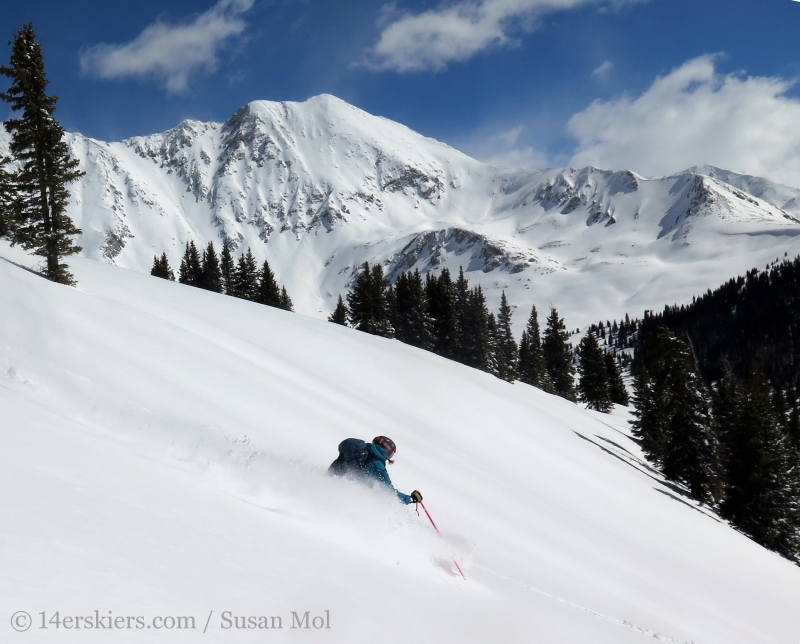 Article Name
Lost but not Forgotten: Powder Pics!
Description
A collection of lost but not forgotten powder pics from Colorado's "return to winter" in April.
Author