End of Fall (13 Oct 2014)
(Last Updated On: October 27, 2014)
Technically, the end of fall doesn't happen until the solstice in December. But, by then, it's usually well into winter here. Here, fall ends when the leaves drop, and the vibrant colors fade into the ground. Tones become muted. And suddenly you realize there are about a billion different shades of brown on the color wheel that you never noticed before.
I call it non-winter – the time between when the last leaves drop and before the snow blankets the ground.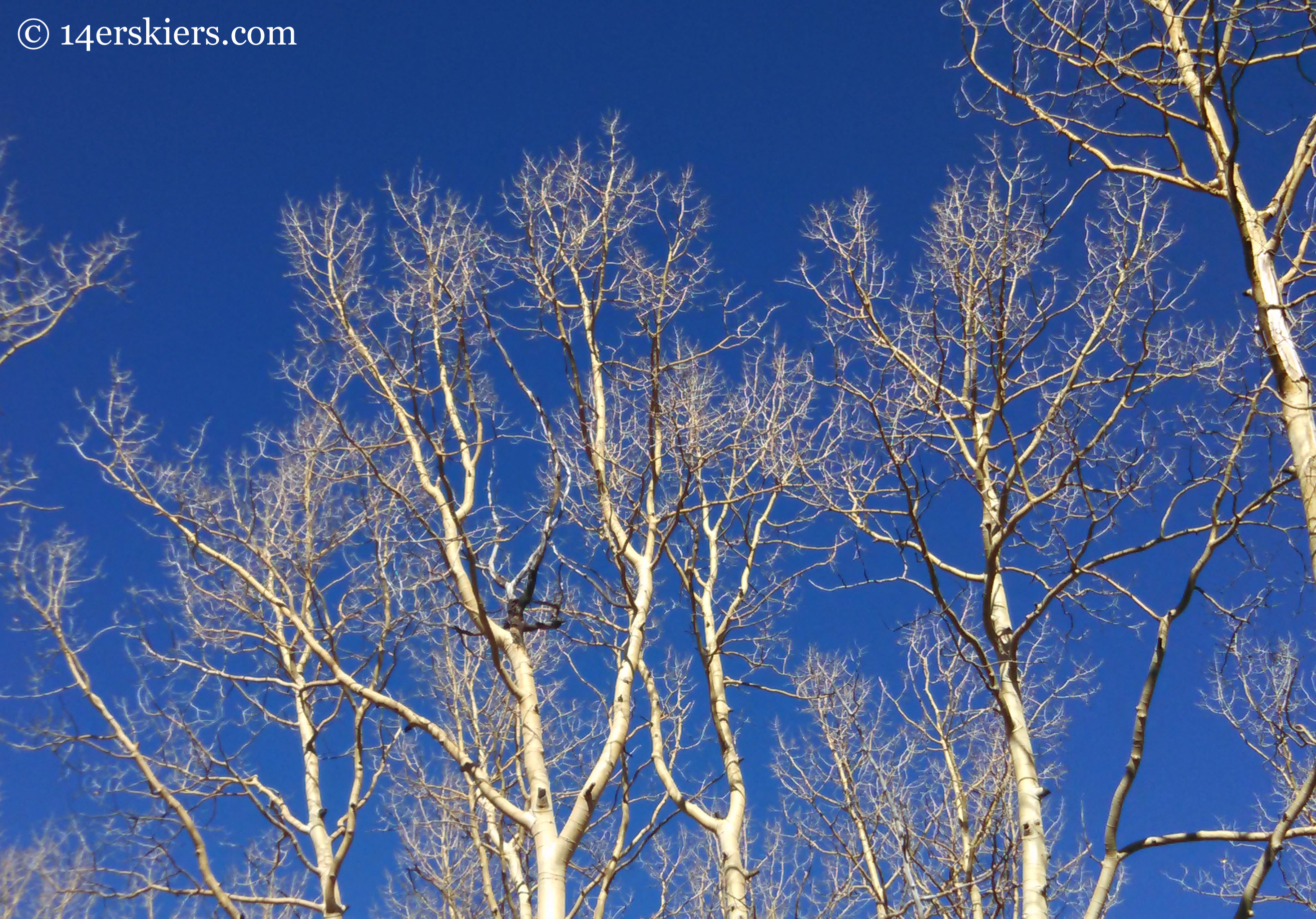 This year, with unusually warm temperatures in September and October, fall lasted a little longer than usual. One fine October day, we emerged out of snow-bearing clouds – a front that also came with a lot of wind. While many leaves left the trees bare, the stronger ones still clung on voraciously. I spontaneously said, "Let's go for a hike. It will be beautiful." Frank obliged, although reluctantly at first. But, it was indeed a beautiful day.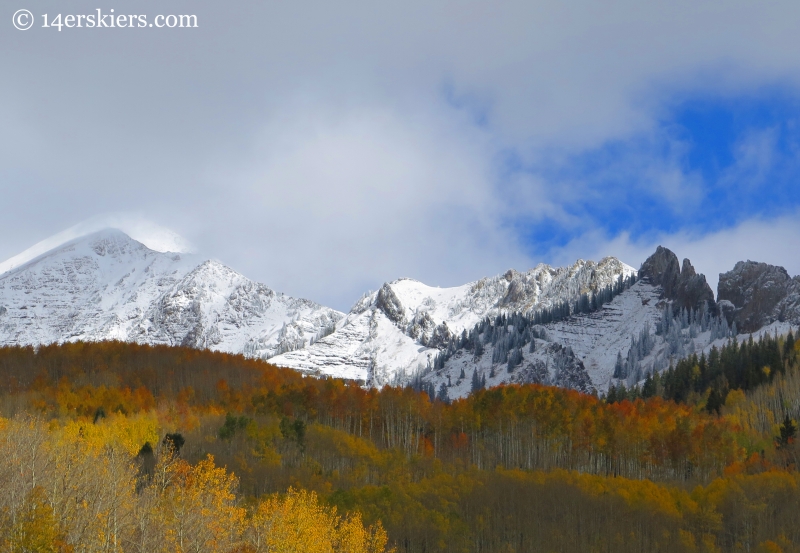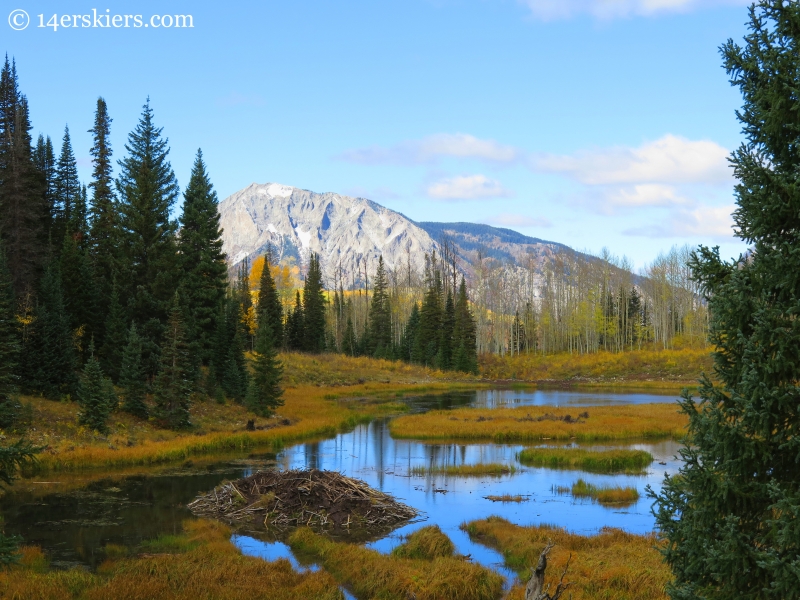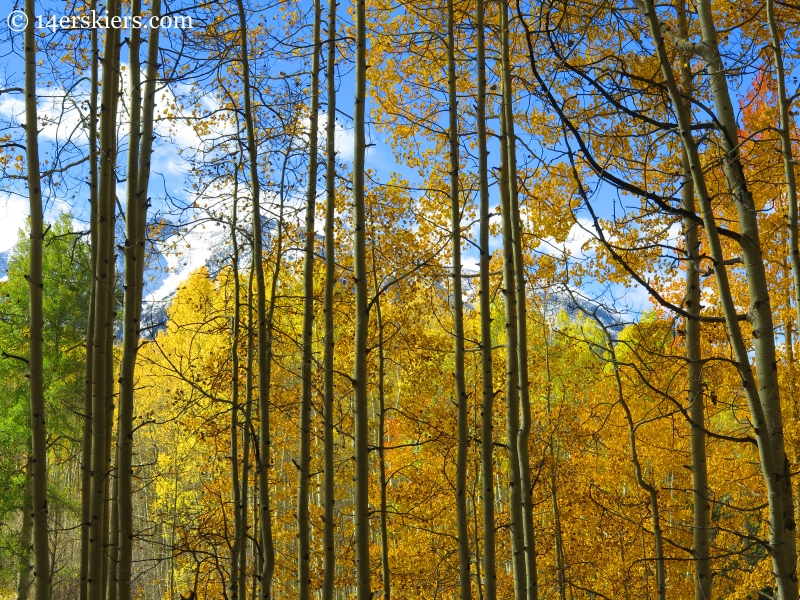 Some trees still towered in gold.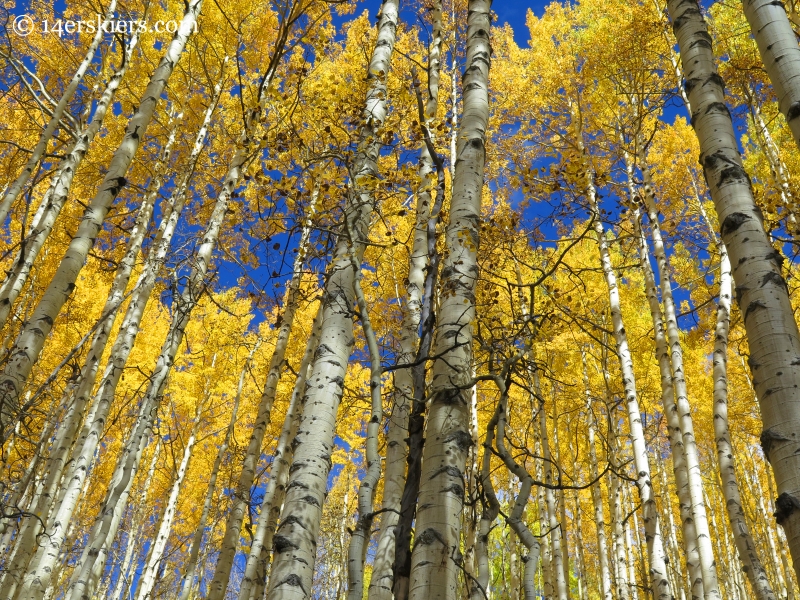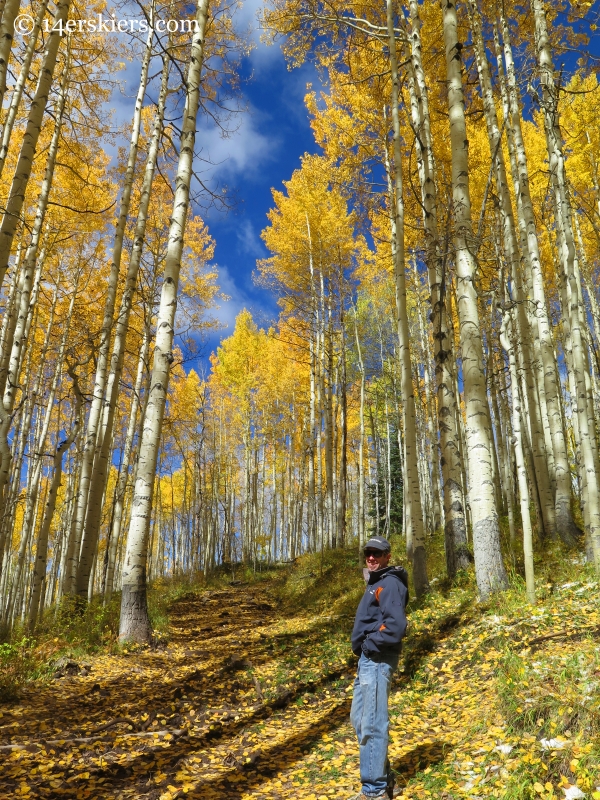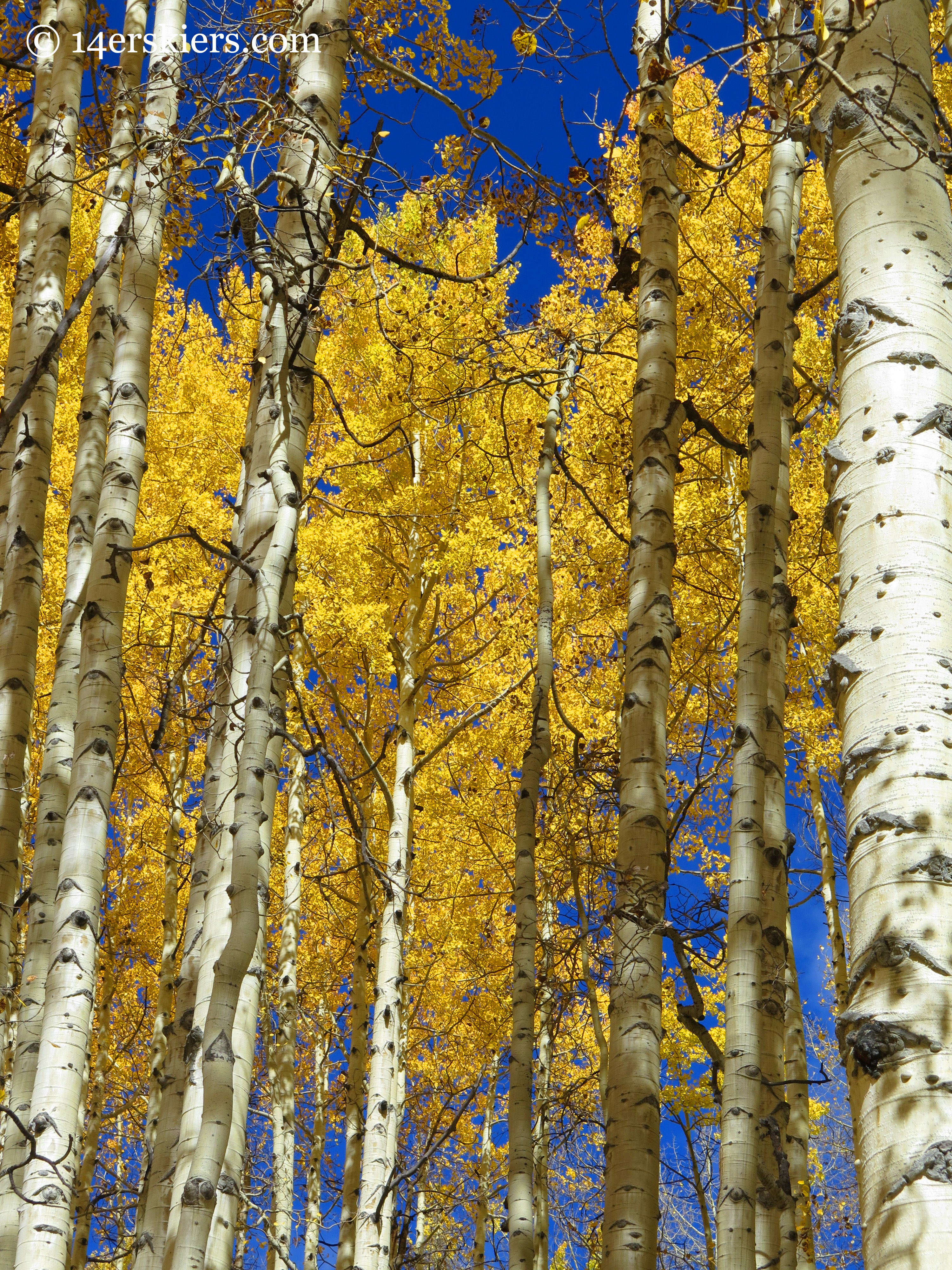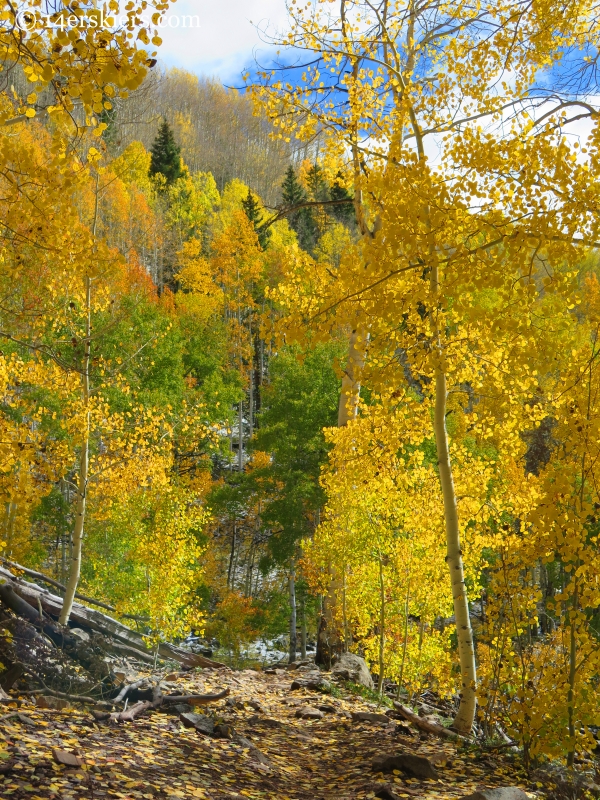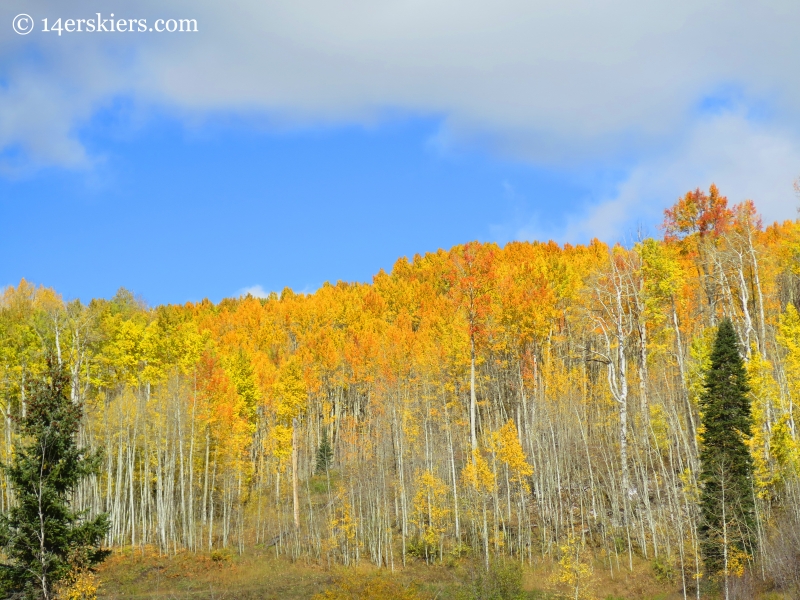 White-capped peaks were a nice contrast to the glowing gold.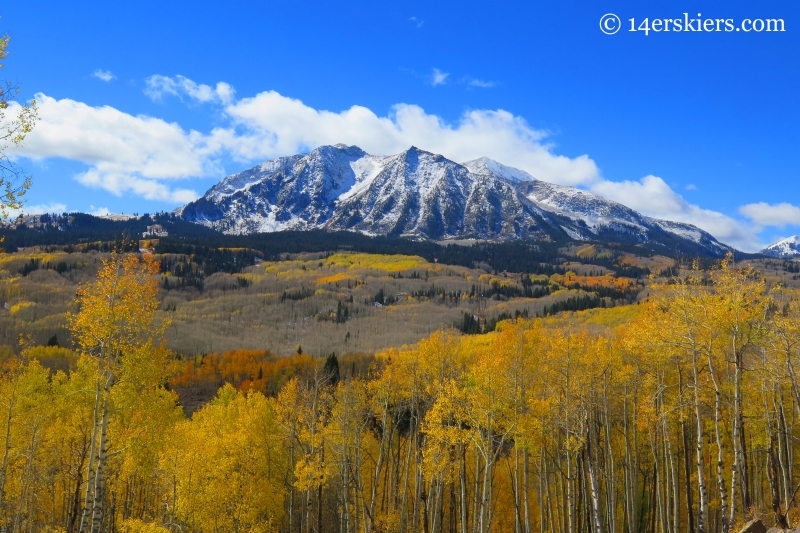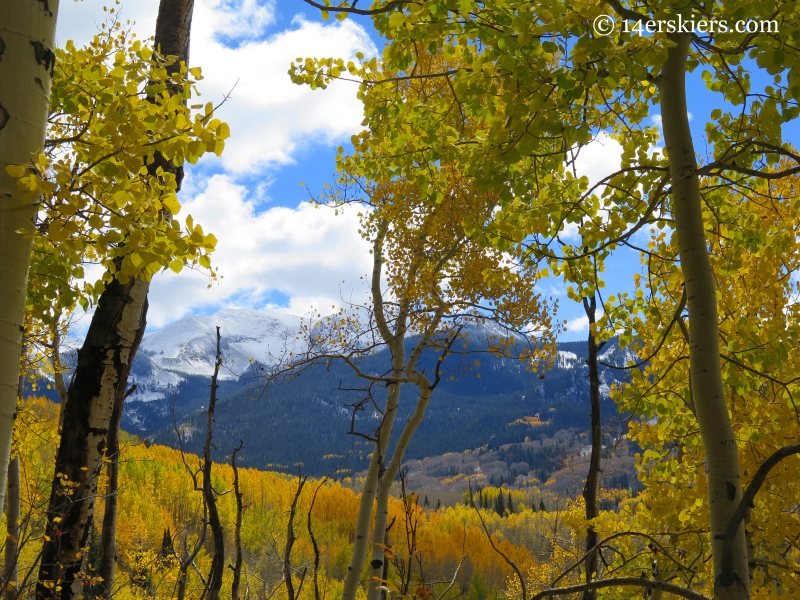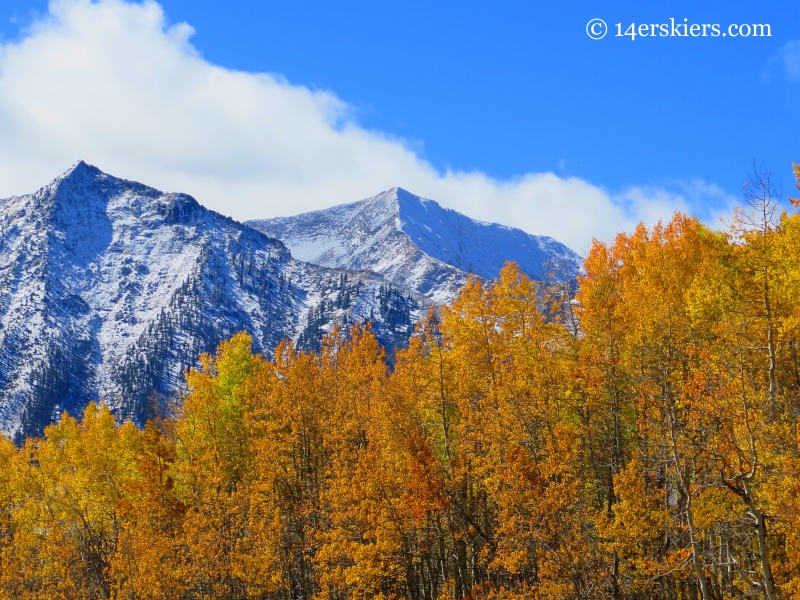 The views from my favorite overlook never get old.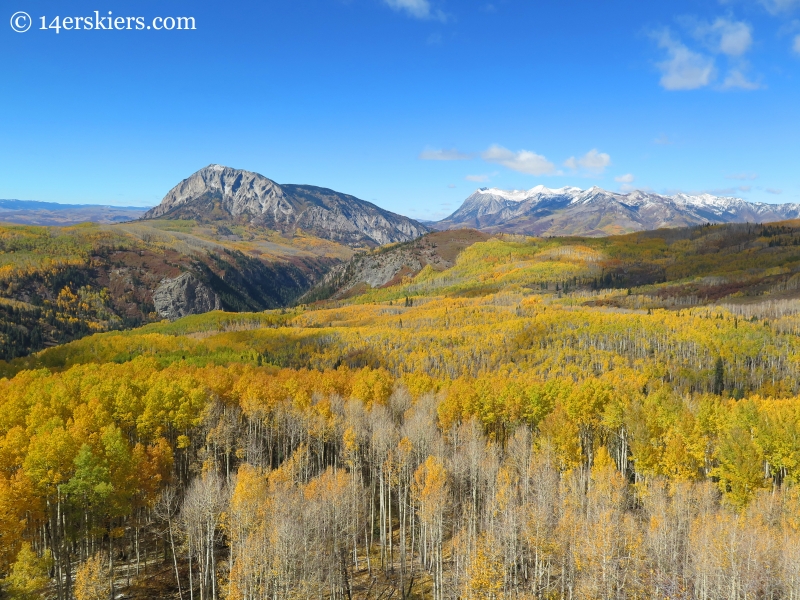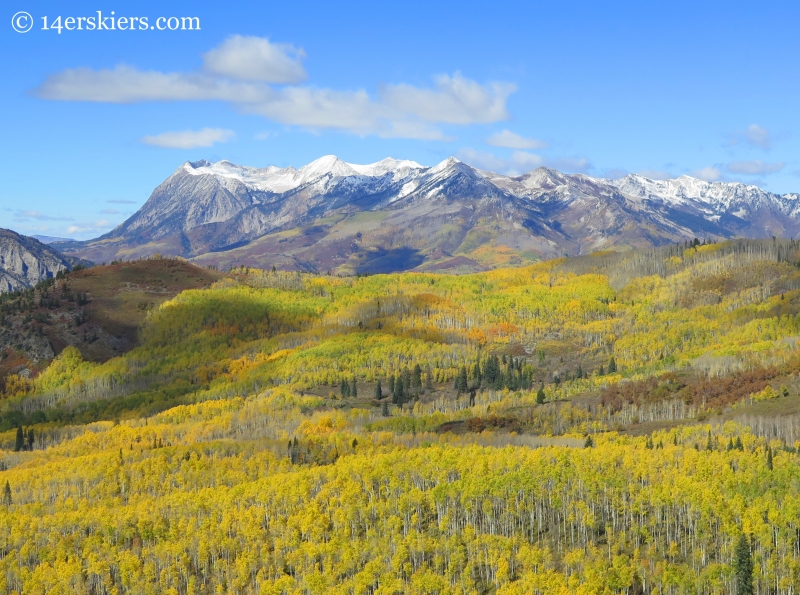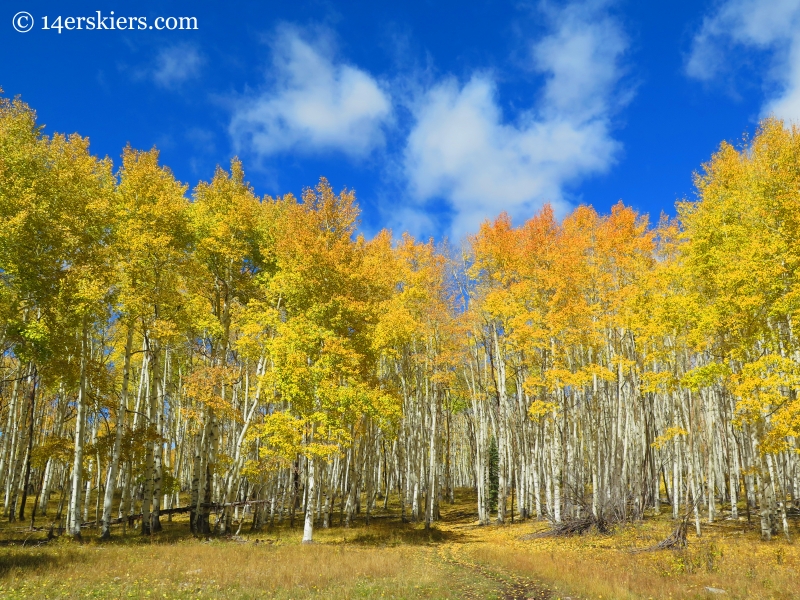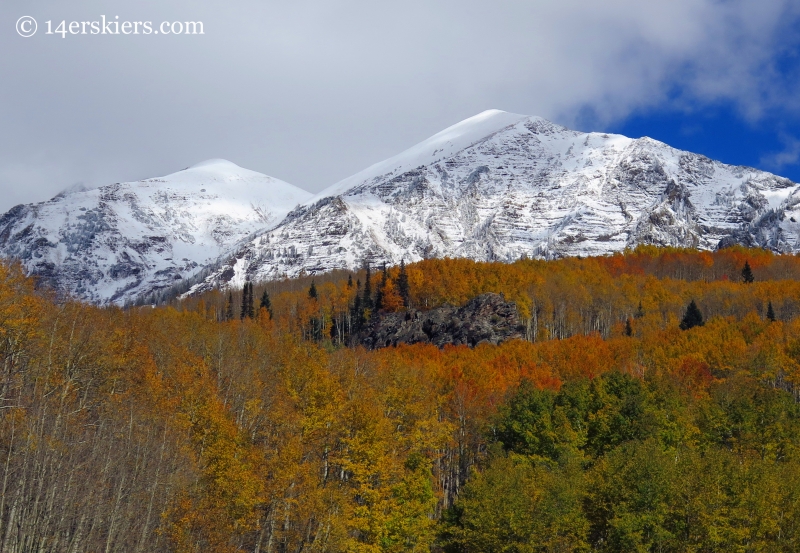 It was good to be able to sneak in a little time to enjoy the end of fall. For now, it looks like we'll be enjoying a sepia-style non-winter for a while longer. Winter seems in no rush to start this year!
Aside from skiing, biking, and all outdoorsy things,
Brittany Walker Konsella
also loves smiles and chocolate 🙂 Even though she excels at higher level math and chemistry, she still confuses left from right. Find out more about
Brittany
!
Latest posts by Brittany Walker Konsella (see all)