Sunset Ski on the Peak (7 Apr 2014)
(Last Updated On: April 8, 2014)
After the lifts stop spinning for the season is one of my most favorite times at the ski area. Just like Ullr seems to have become accustomed to sending us snow directly after the ski area closes, it has become a tradition of mine to climb to the top of Crested Butte Mountain Resort's peak and ski down – AFTER the ski area closes. I typically enjoy doing this during an evening ski after work.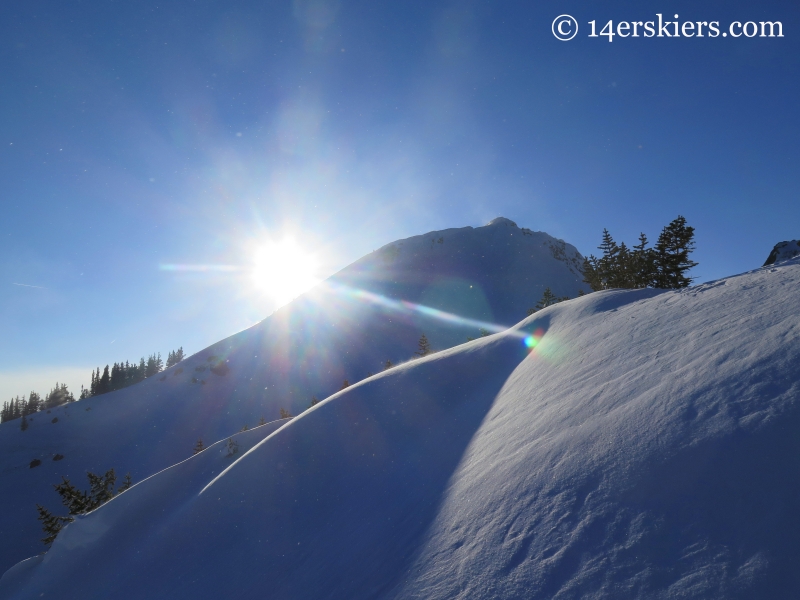 Sometimes I fly solo. But, this day I was lucky to have the company of two lovely ladies – Keitha and Susan.
We began skinning at 5:15 and quickly found ourselves skinning up the High Lift line. Susan stopping for a water break.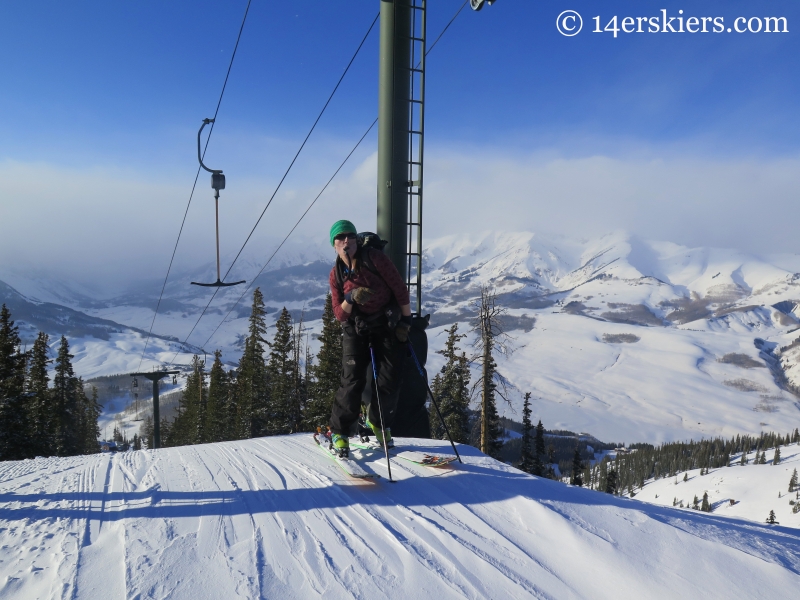 The Peak.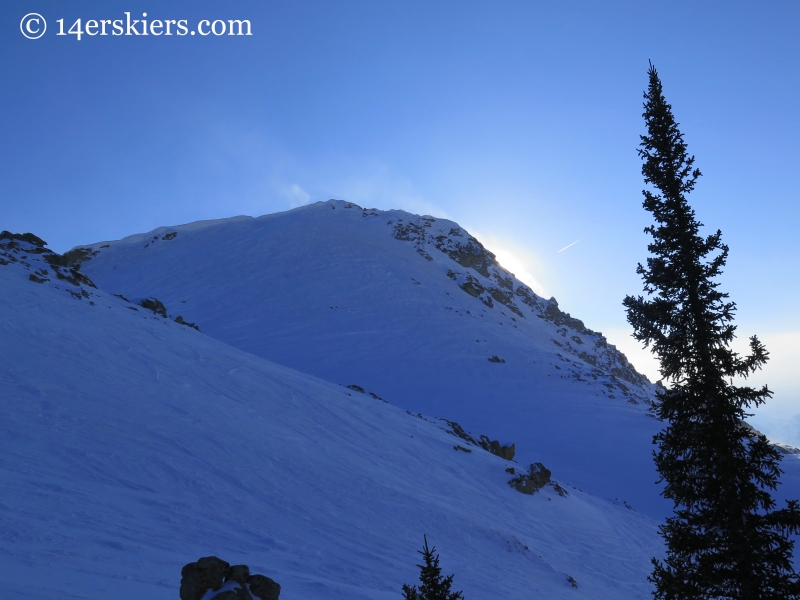 Skinning downhill is difficult, even in fresh pow 🙂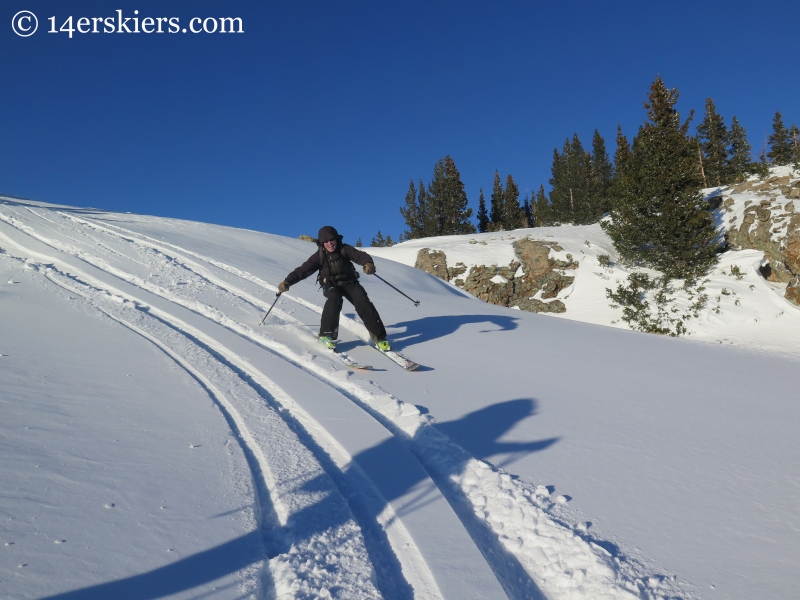 Susan blazing the way to the top.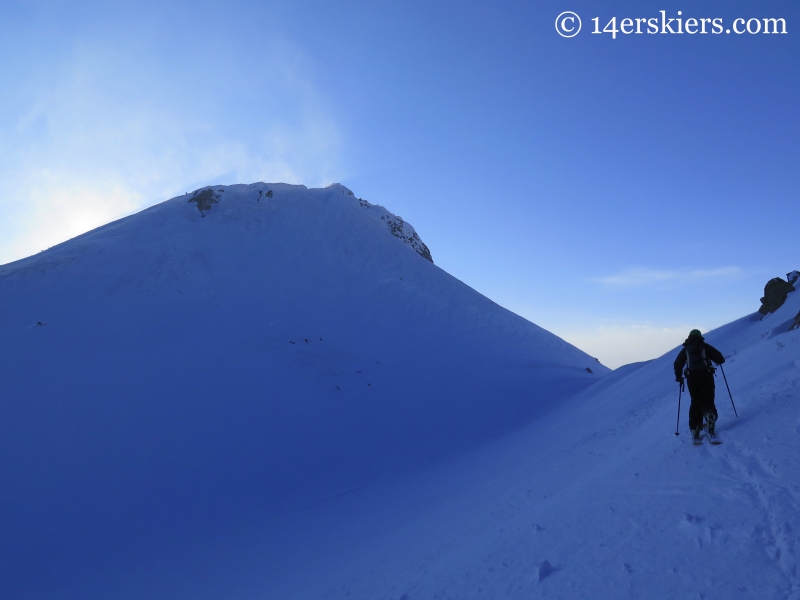 Despite the extreme wind, the evening was amazingly beautiful. Gusts were easy to ignore with the serene landscape surrounding us.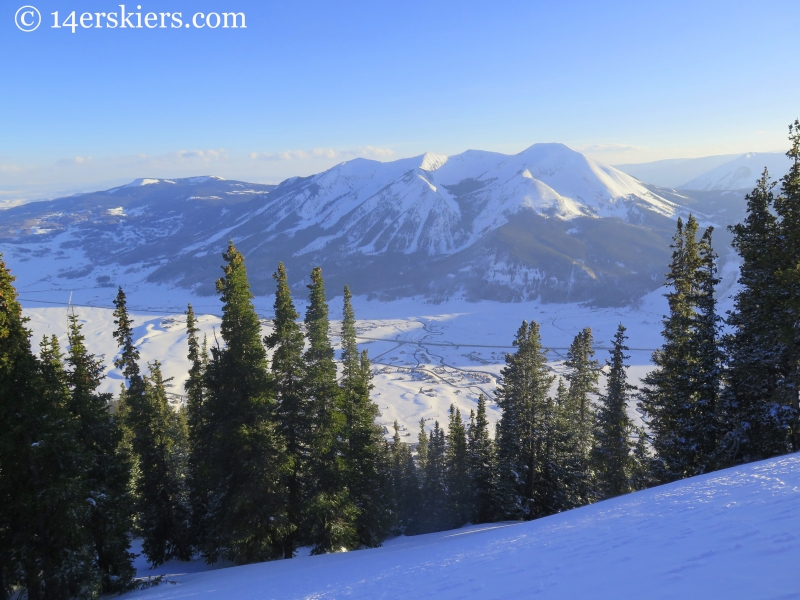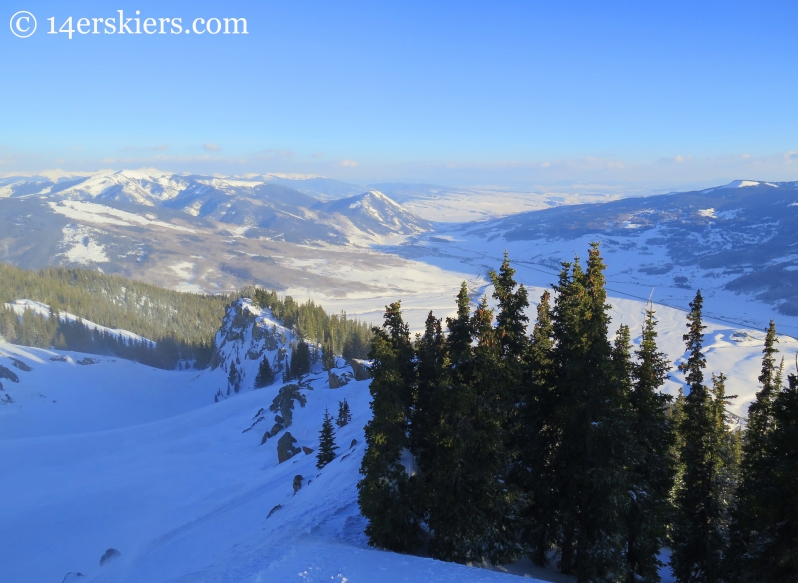 We ditched the skins and switched to booting when we gained the ridge.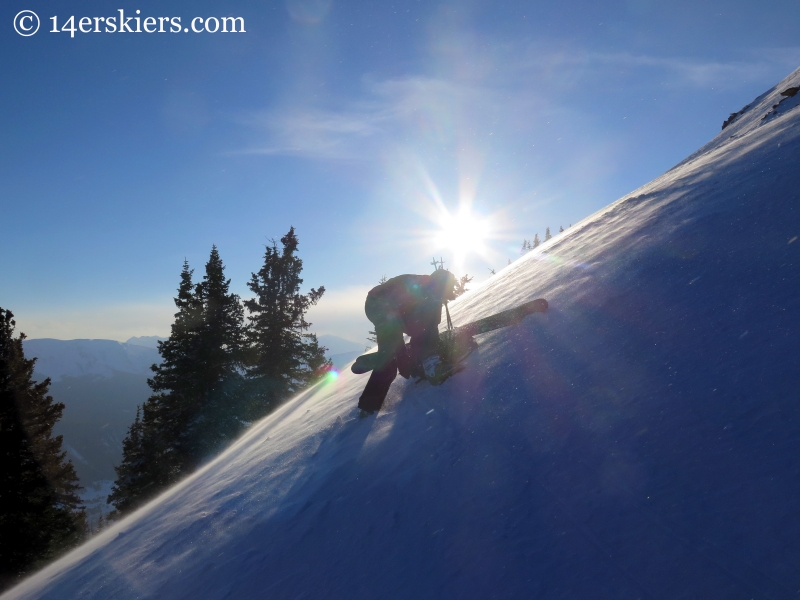 Keitha.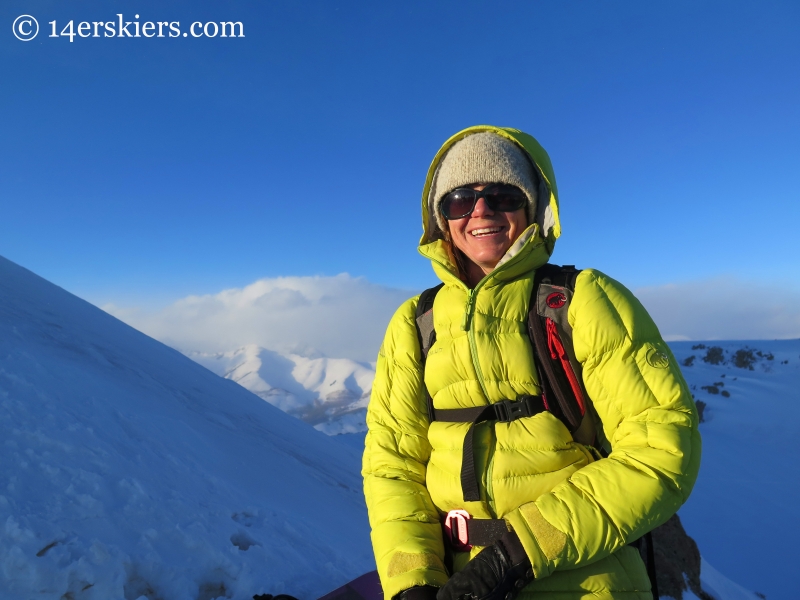 Making our way along the ridge to the peak.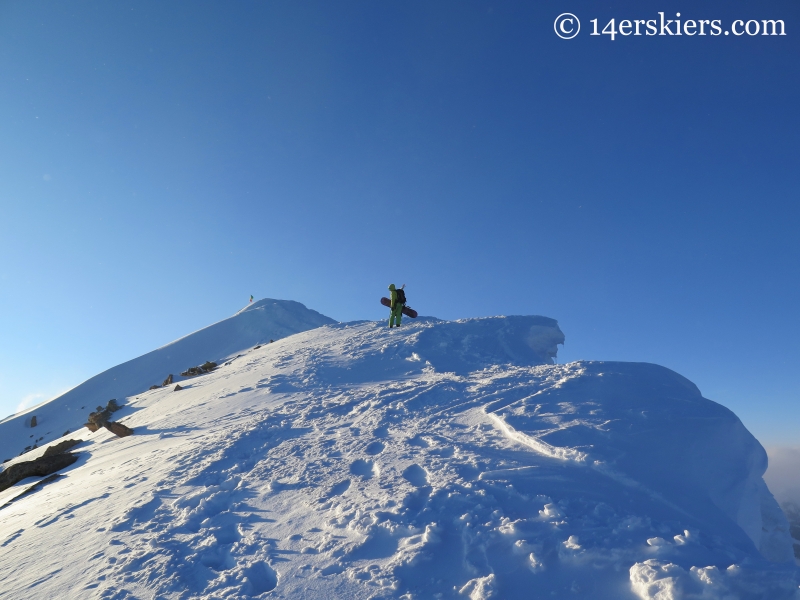 For the last bit, we pushed on without our skis thinking it would be difficult for us to switch to ski mode while on the summit with the ferocious wind.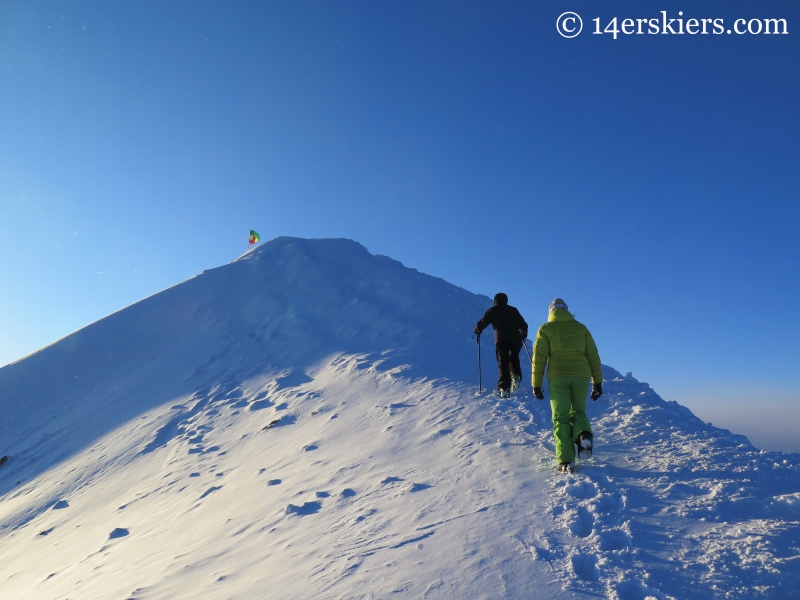 Susan and I on the summit.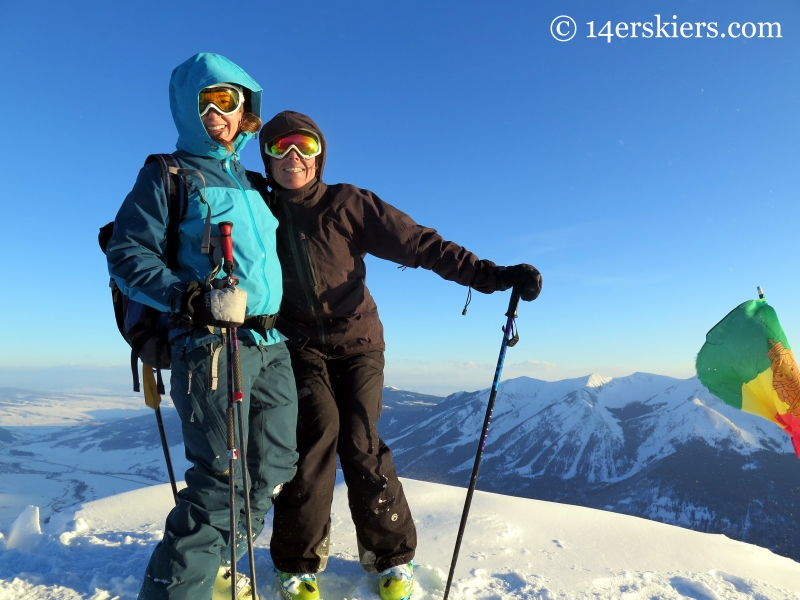 Keitha.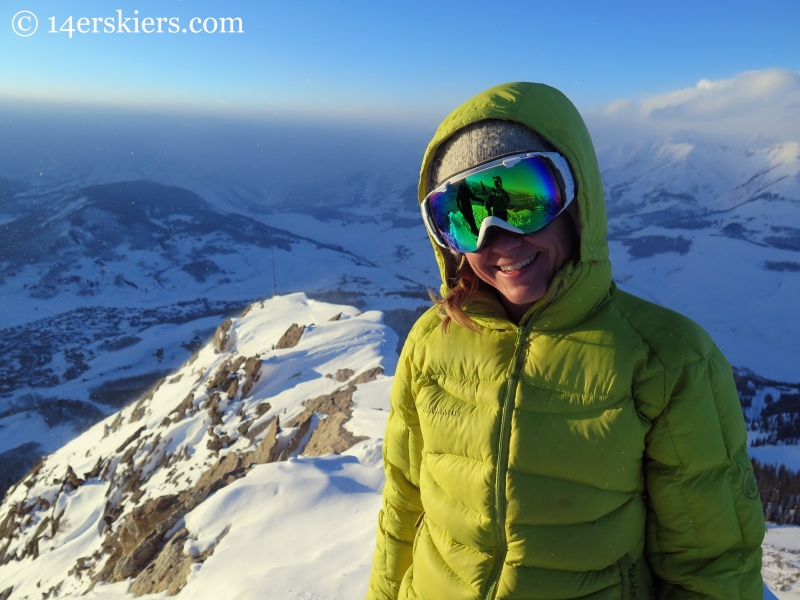 The sun was setting, casting streaky shadows through the valley.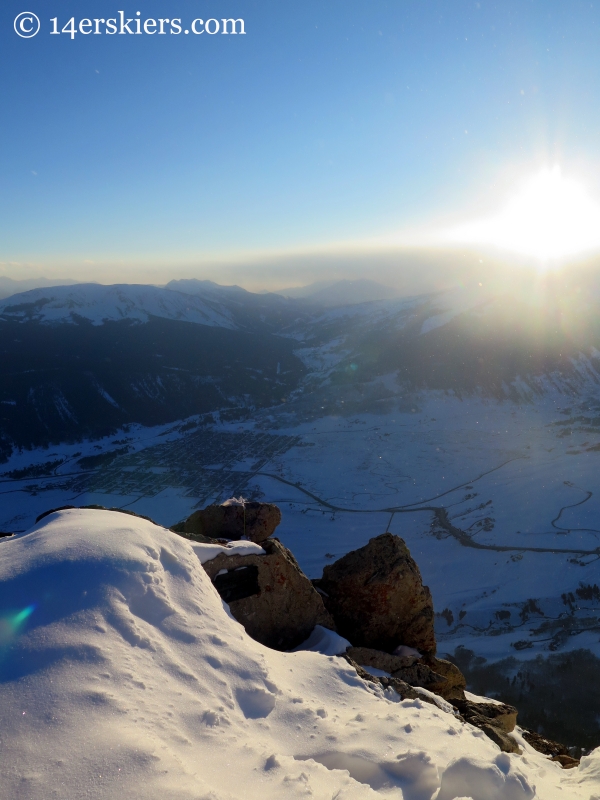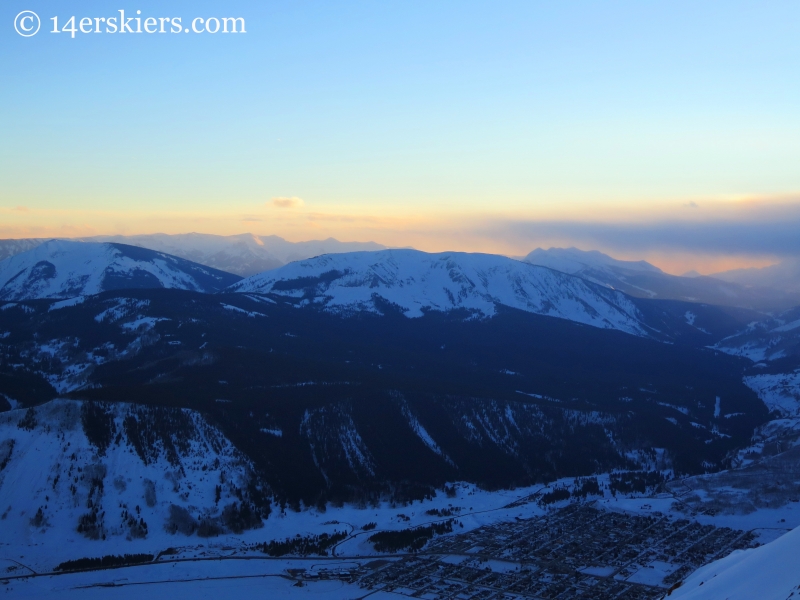 We enjoyed some fresh turns in the snow that Ullr sent us the night before. Keitha.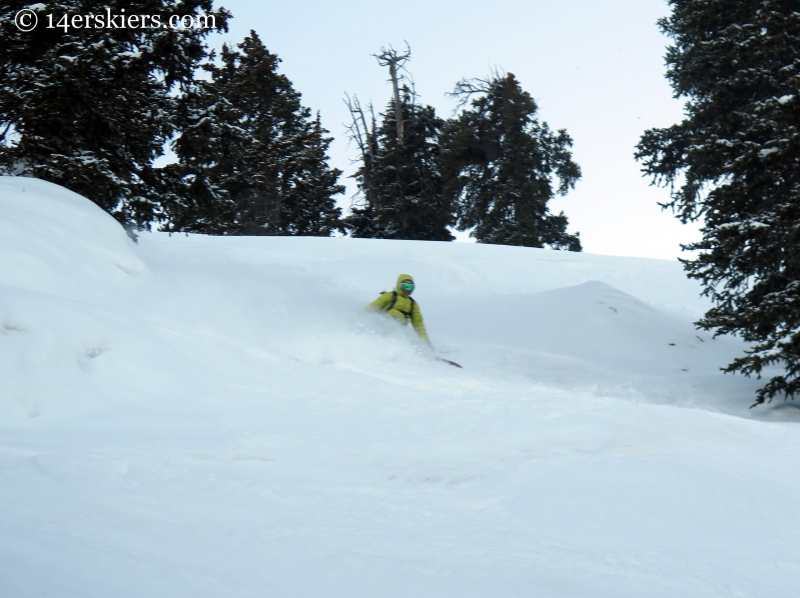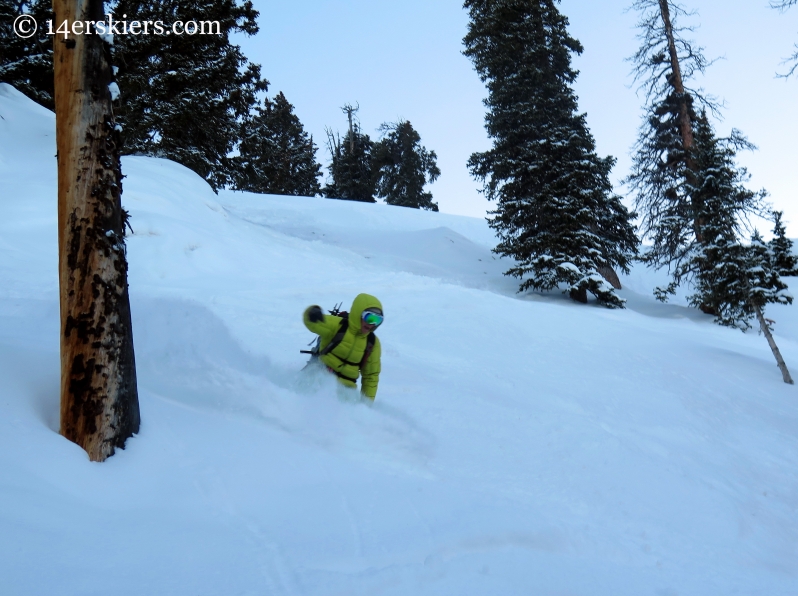 Last hints of the sun.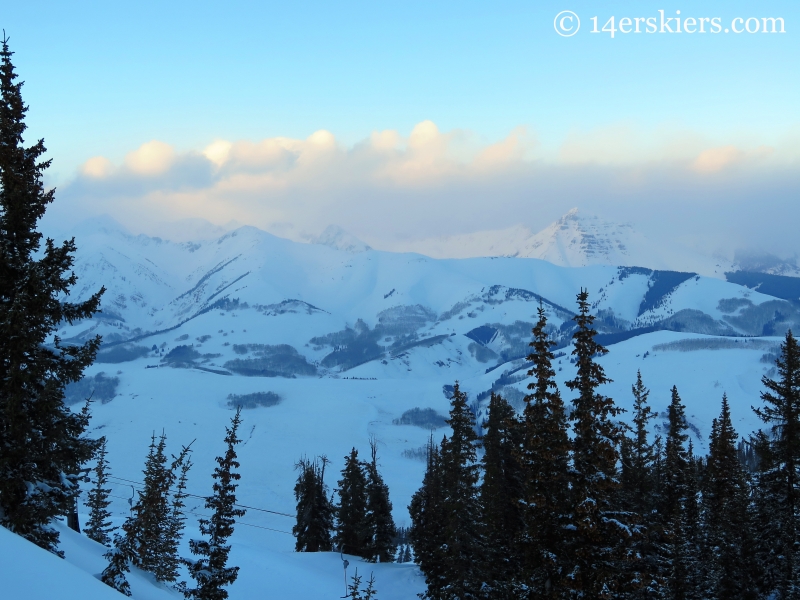 The Peak on Crested Butte is always a magical place. But, there is something much more magical about it when the boundary ropes are gone and there is not a soul in sight. Thanks to Keitha and Susan for helping me keep my tradition alive!
What late-season ski traditions do YOU have? Please share by commenting below 🙂
Aside from skiing, biking, and all outdoorsy things,
Brittany Walker Konsella
also loves smiles and chocolate 🙂 Even though she excels at higher level math and chemistry, she still confuses left from right. Find out more about
Brittany
!
Latest posts by Brittany Walker Konsella (see all)