Birthday Ride at Hartman's (29 Sept 2013)
(Last Updated On: October 2, 2013)
I originally had different plans for a birthday ride. But, Mother Nature didn't cooperate and brought a snow storm a few days before that muddied the trails I desired to ride most. Still, on my birthday, the sky couldn't have been bluer and the sun couldn't have been brighter. It was a beautiful day to soak in the rays and enjoy our outdoor playground. So, Liz, Frank and I headed down to Hartman's Rocks.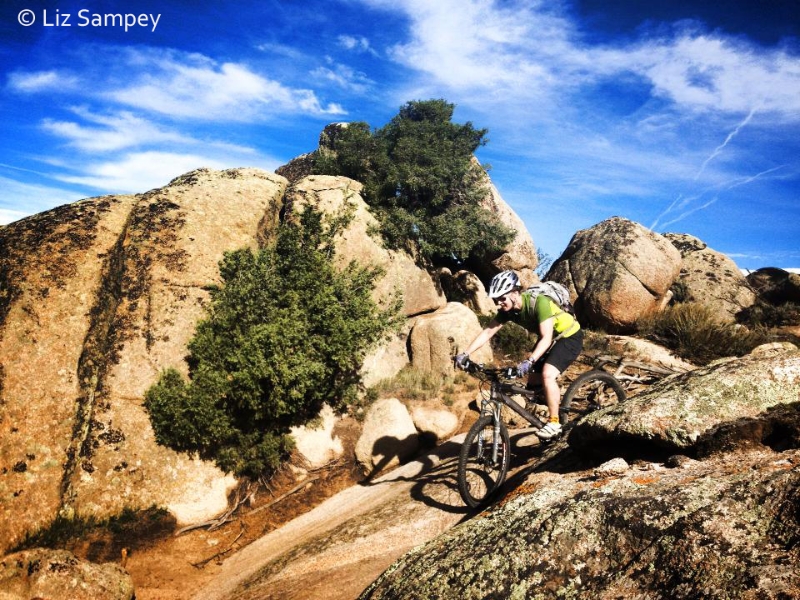 In the fall, the desert still lives.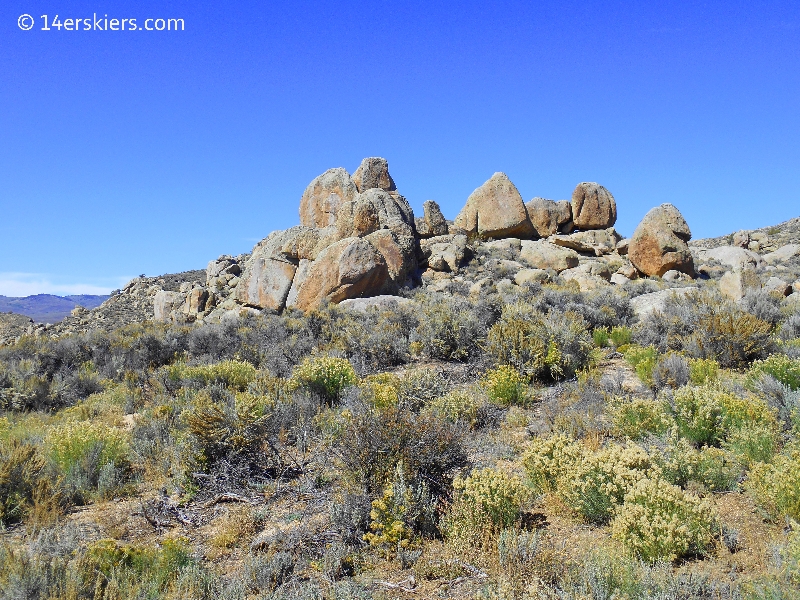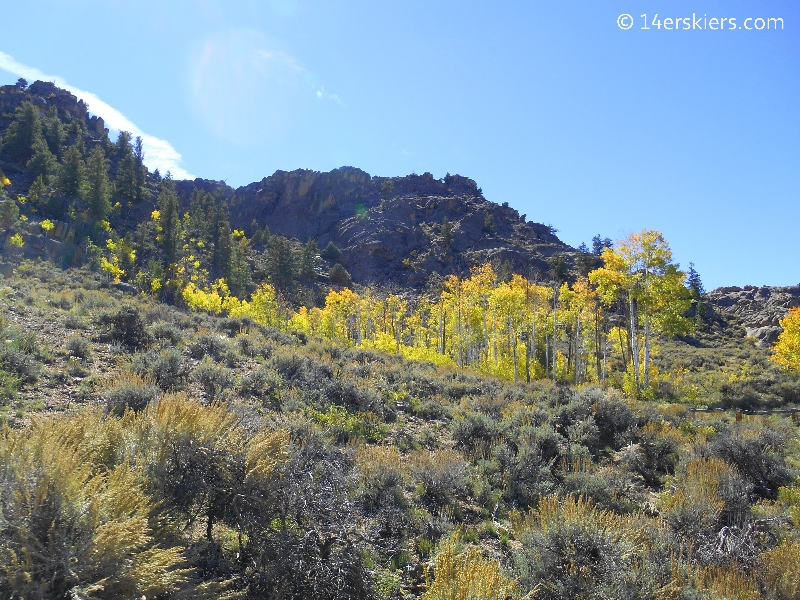 Our ride took us through varied terrain. Liz.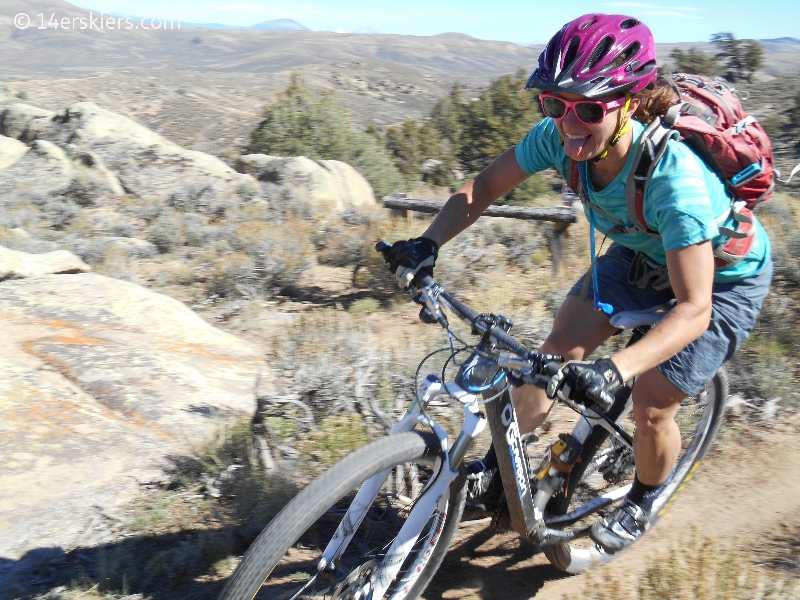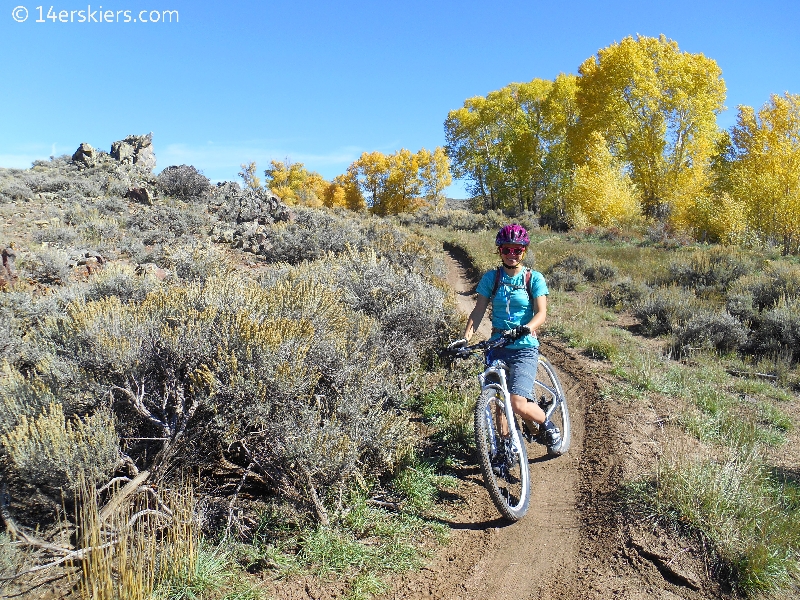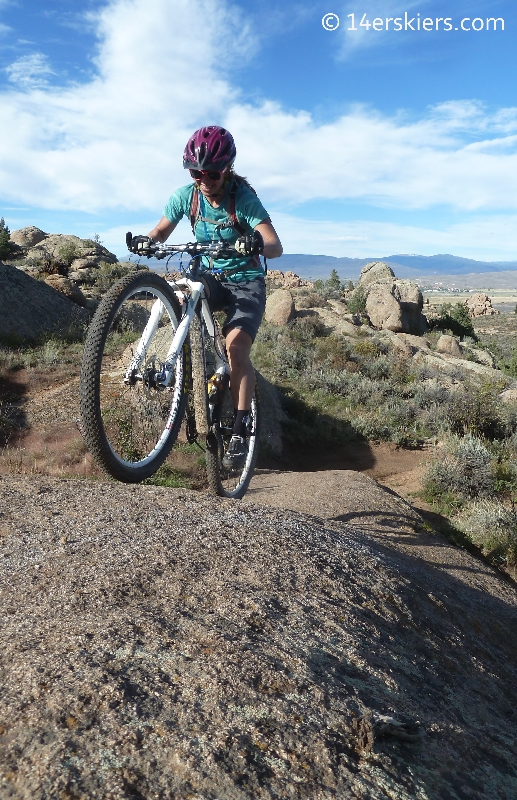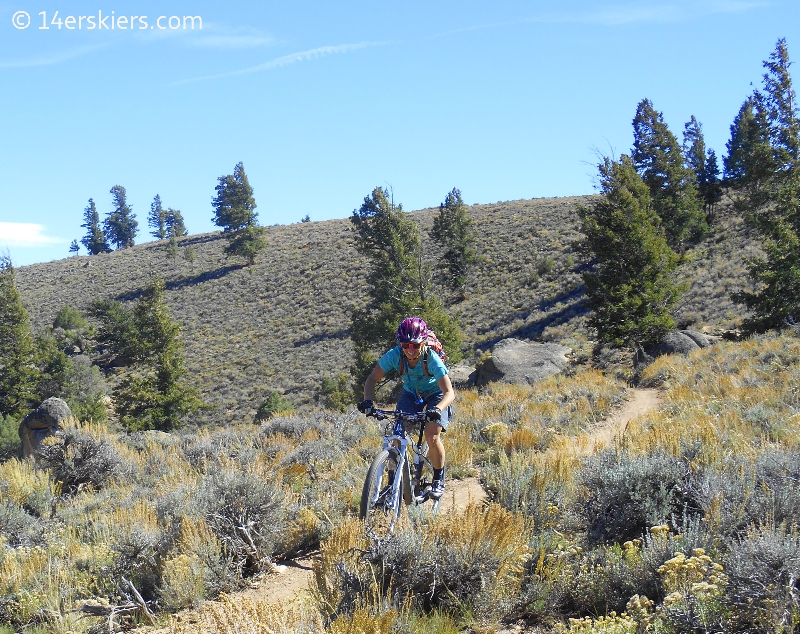 Frank.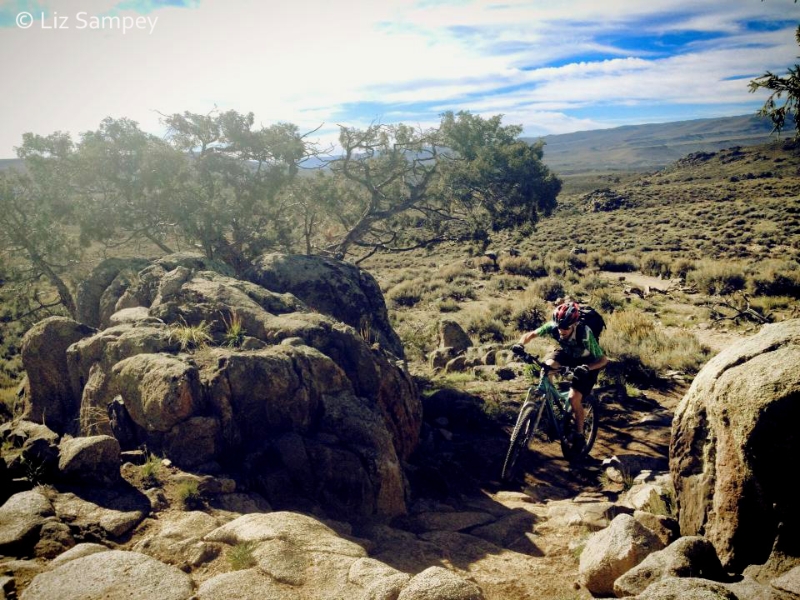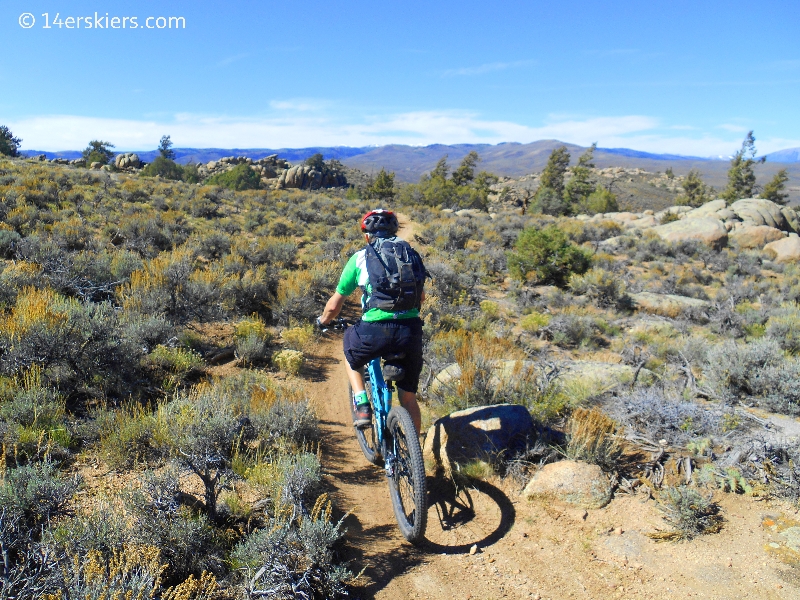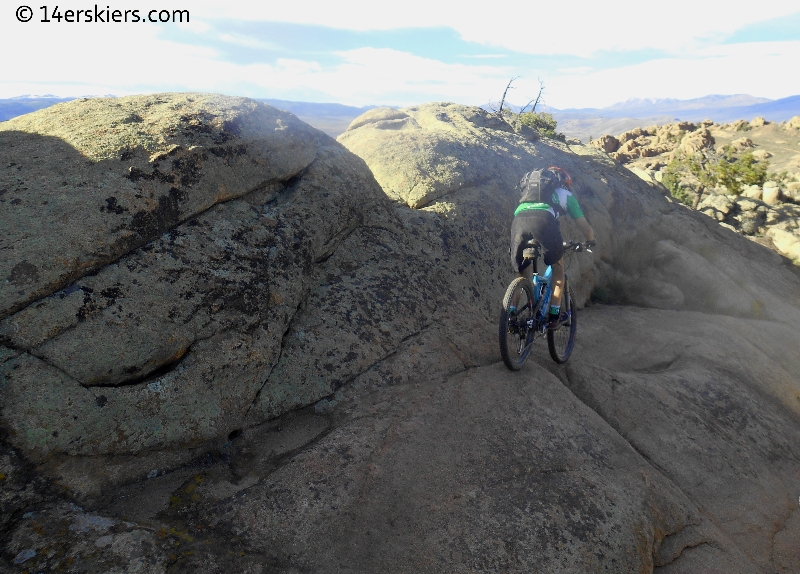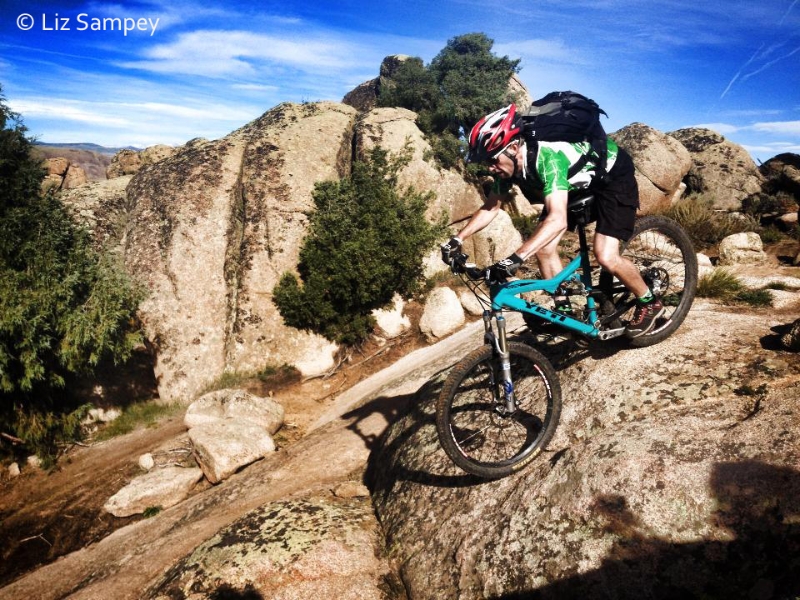 Me.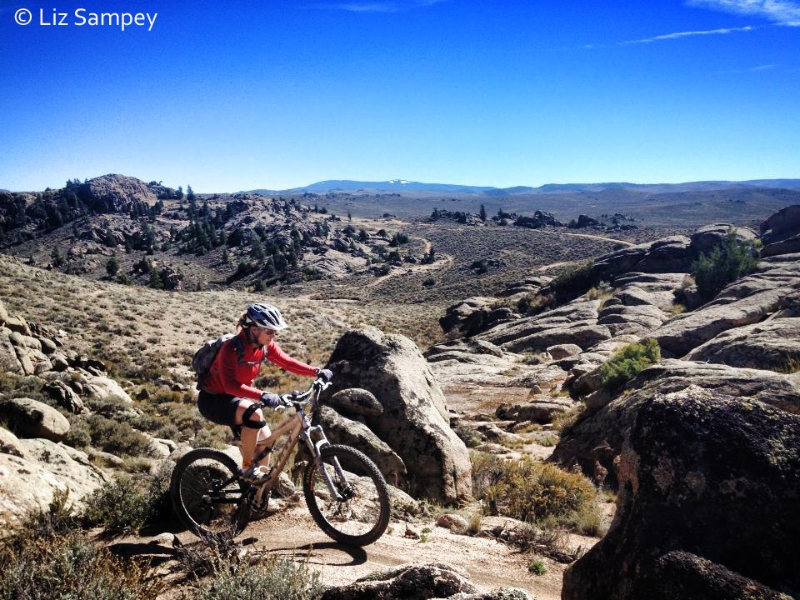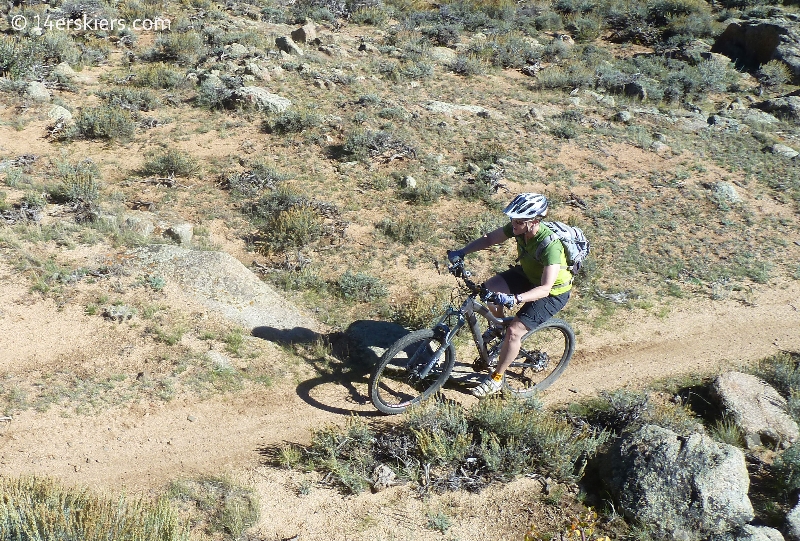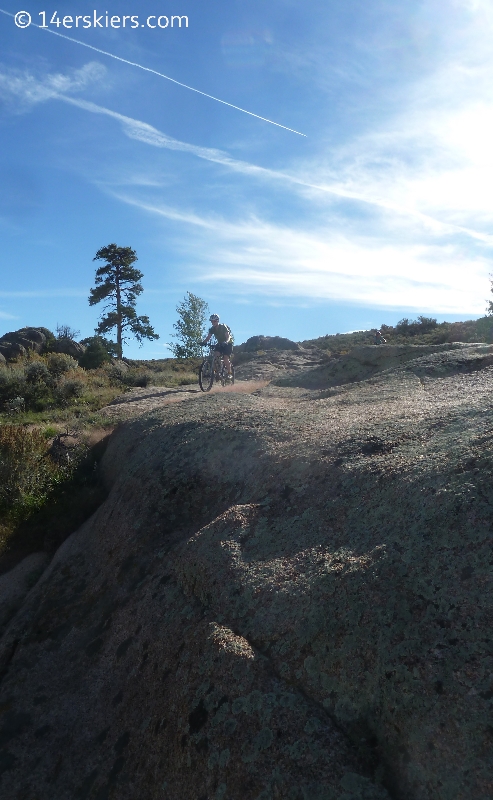 While I would have rather been soaking in the golden leaves that decorate our mountains this time of year, it was still good to have some desert time. With the expansiveness of the blue sky and vastness far greater than the eye can see, the desert is always humbling. It was a good day for a good birthday ride 🙂
Aside from skiing, biking, and all outdoorsy things,
Brittany Walker Konsella
also loves smiles and chocolate 🙂 Even though she excels at higher level math and chemistry, she still confuses left from right. Find out more about
Brittany
!
Latest posts by Brittany Walker Konsella (see all)