TR: Curing the Backpacking Bug, Part 2
(Last Updated On: August 19, 2014)
Note: Part one of this trip is described in a previous post.
Sonya and I climbed the steep trail upward toward Geneva Lake. While the steepness of the trail took its toll on us, we were constantly rewarded by evermore impressive views.
The Maroon Bells, standing proud in the distance.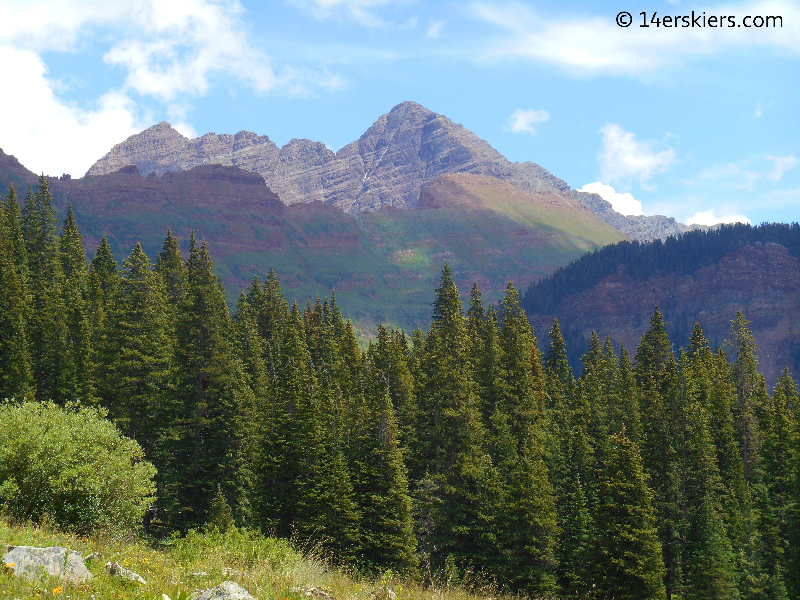 Lead King Basin below.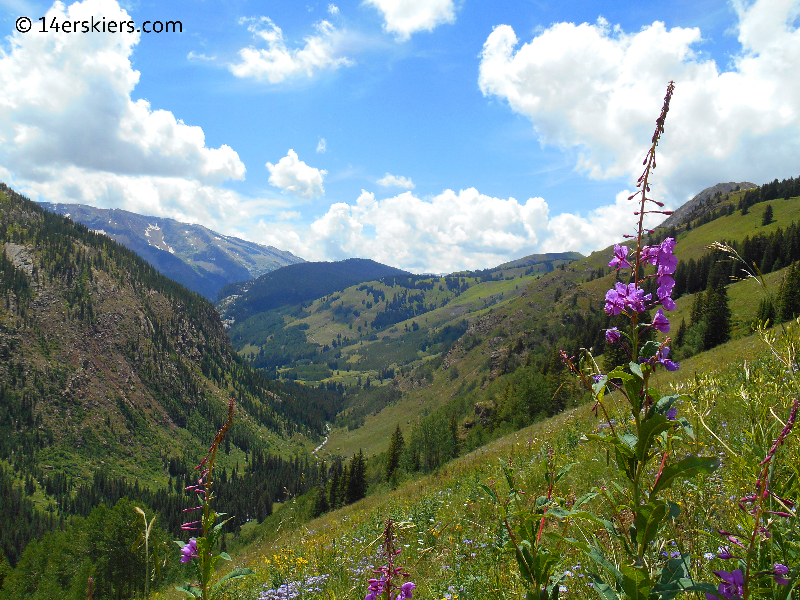 Sonya with the Bells behind and Fravert Basin below.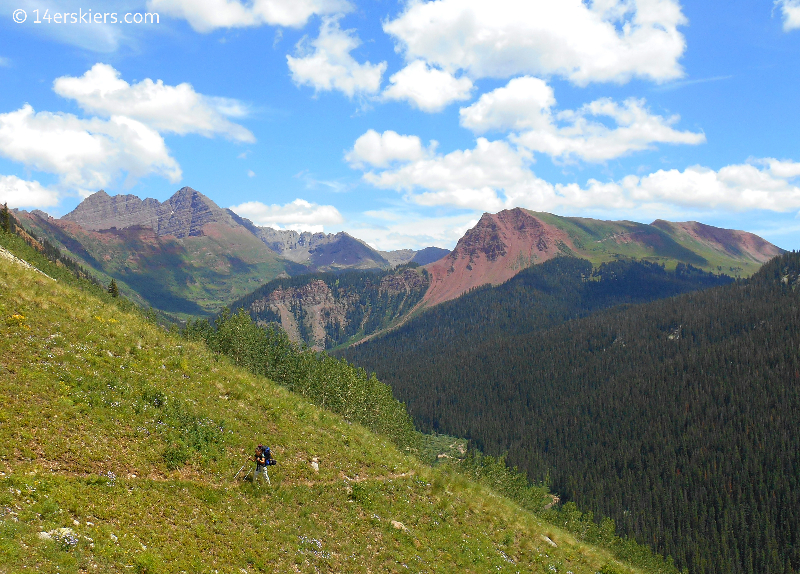 Marmots eeked out warning calls as we passed by.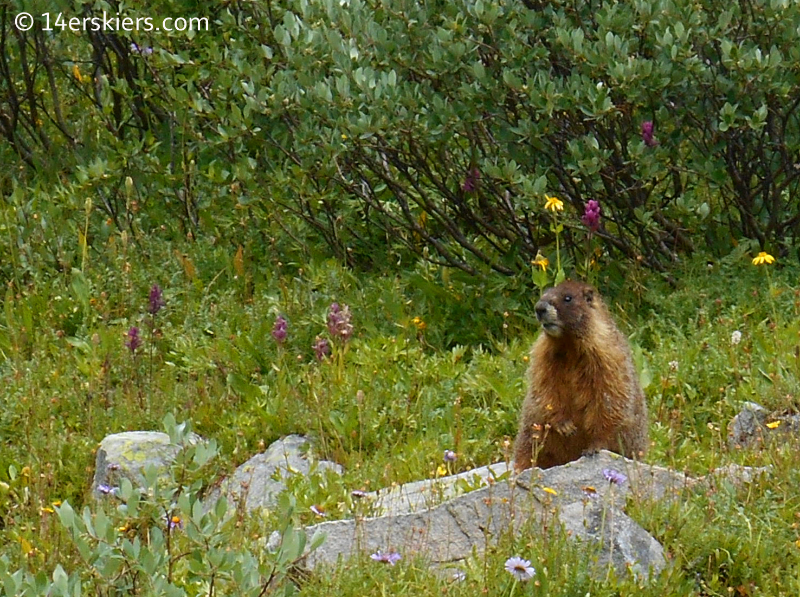 The clouds painted the sky with beautiful designs.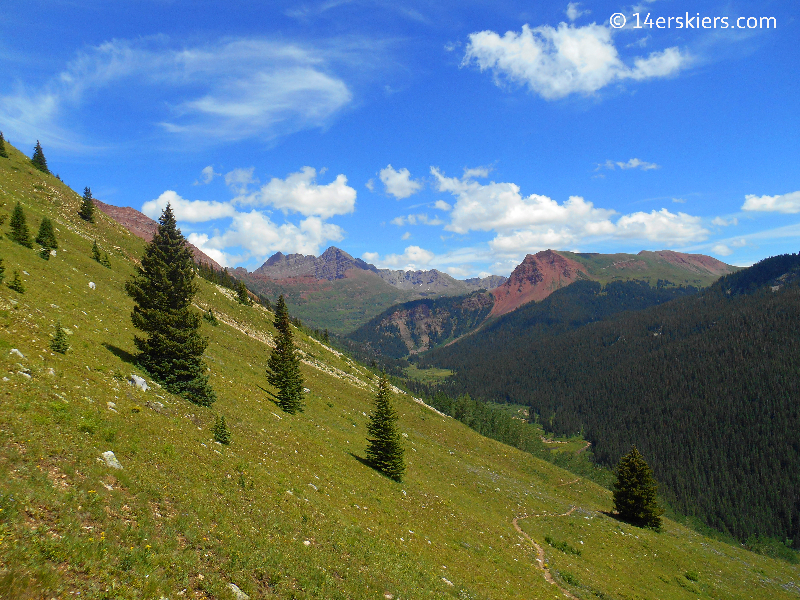 The massive mountain of Treasure.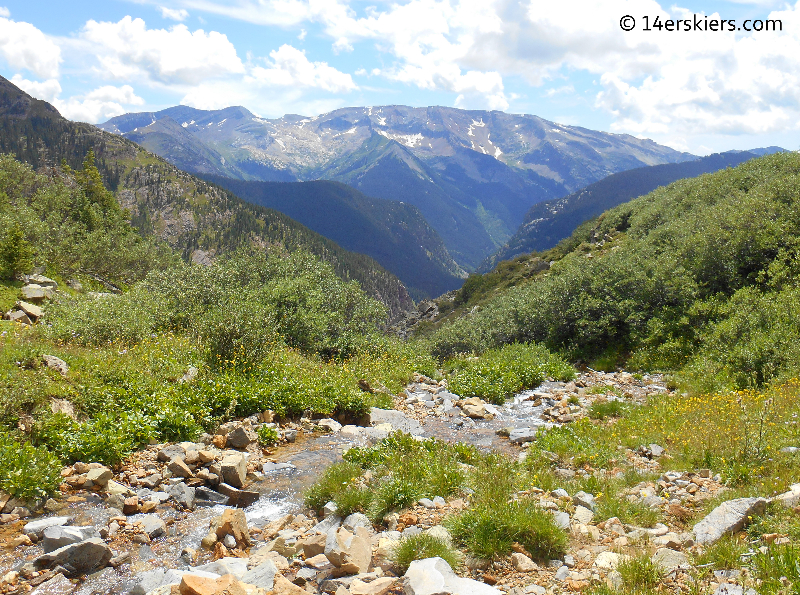 Me with Devils' Rock Pile behind.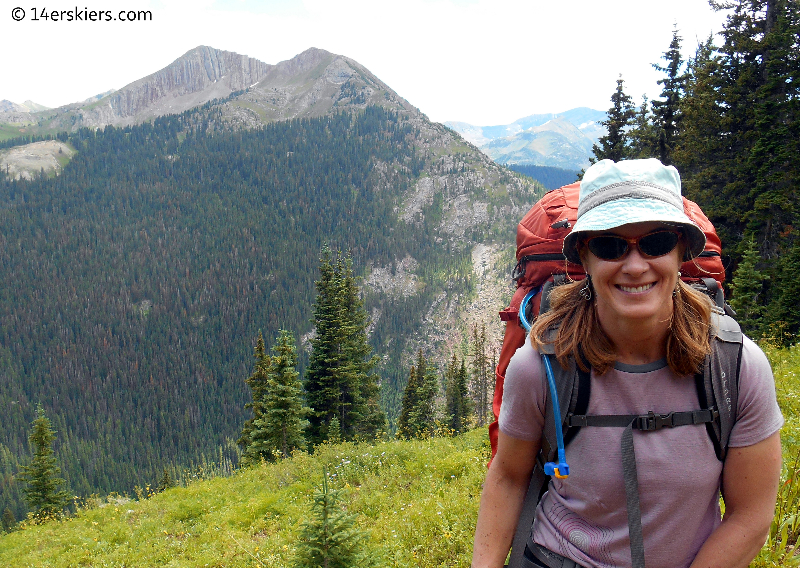 As we neared the lake, we passed by this wonderful meadow. Siberia Peak towering above.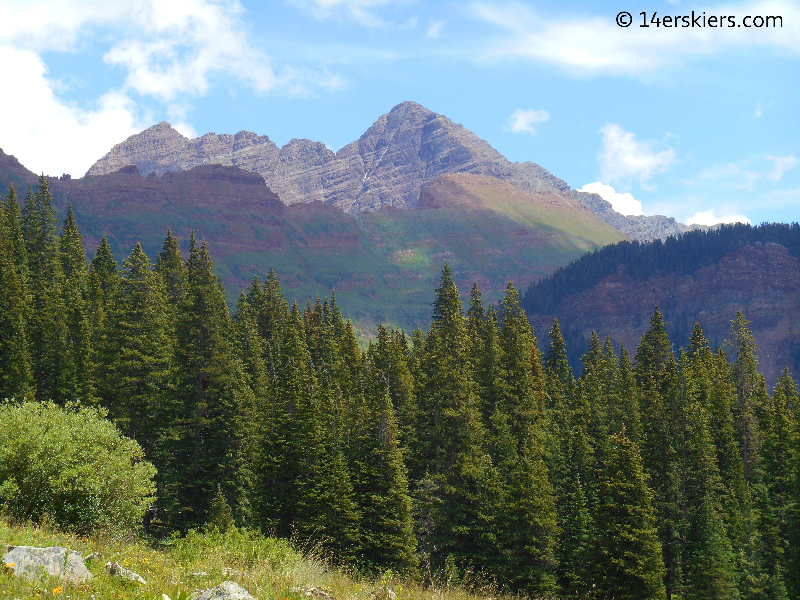 The lake, the lake the lake. Where's the lake? Oh, there it is!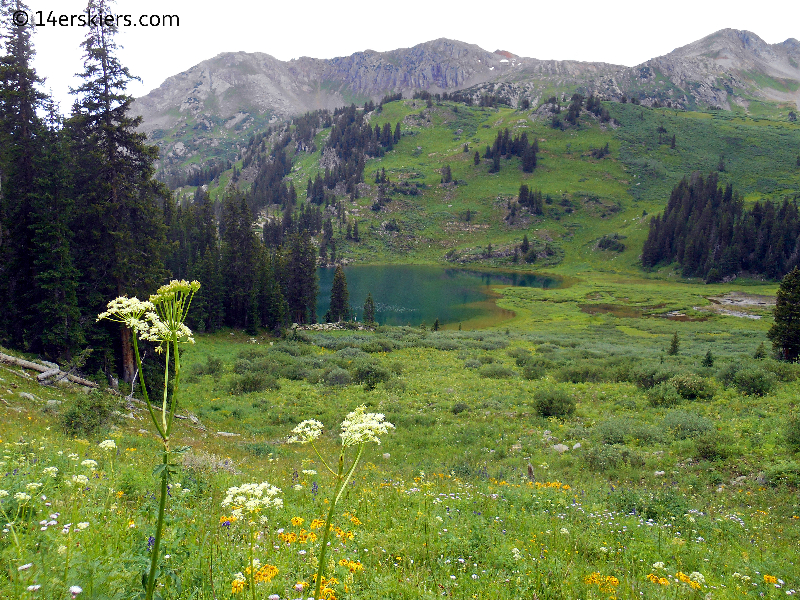 Geneva Lake basin is protected by some of Colorado's most majestic peaks. Snowmass on the right.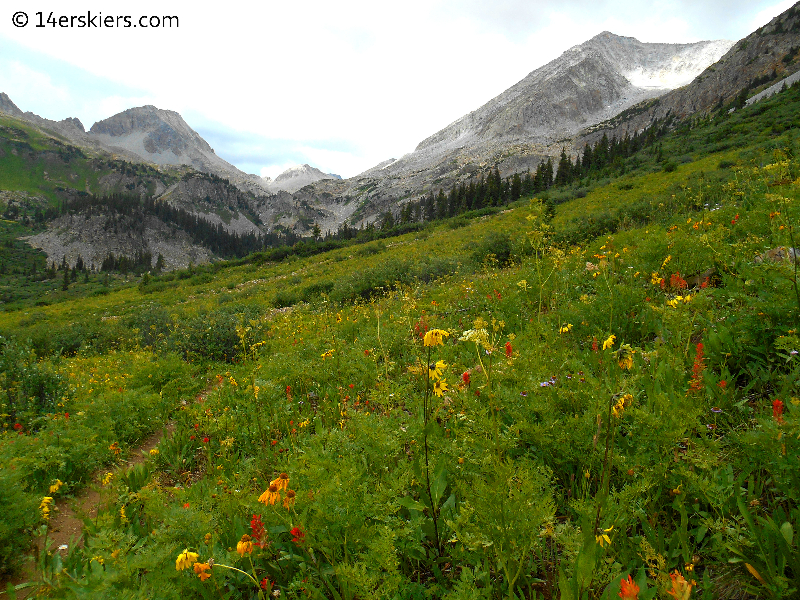 We set up our camp at one of the campsites surrounding the lake and went for an evening walk around the lake. The light was perfect and the air was still. Simply serene.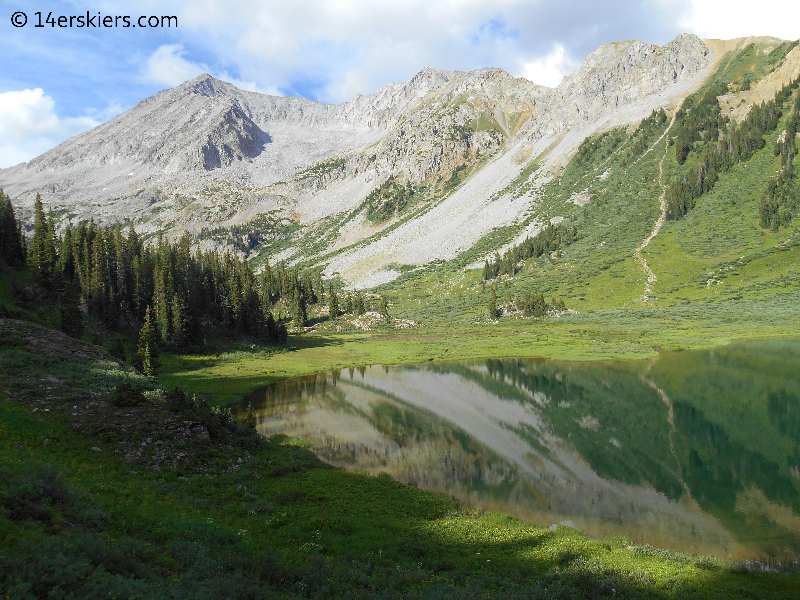 Devil's Rockpile peeking out from behind the treed ridge.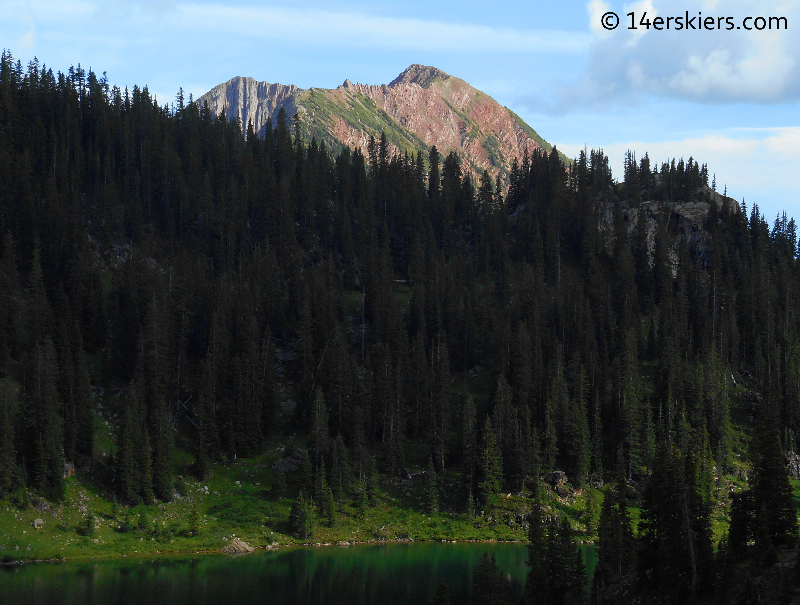 The next morning we said our goodbye's to the haven of Geneva Lake and continued downward toward Lead King Basin. But, we stopped to enjoy some of the scenery along the way.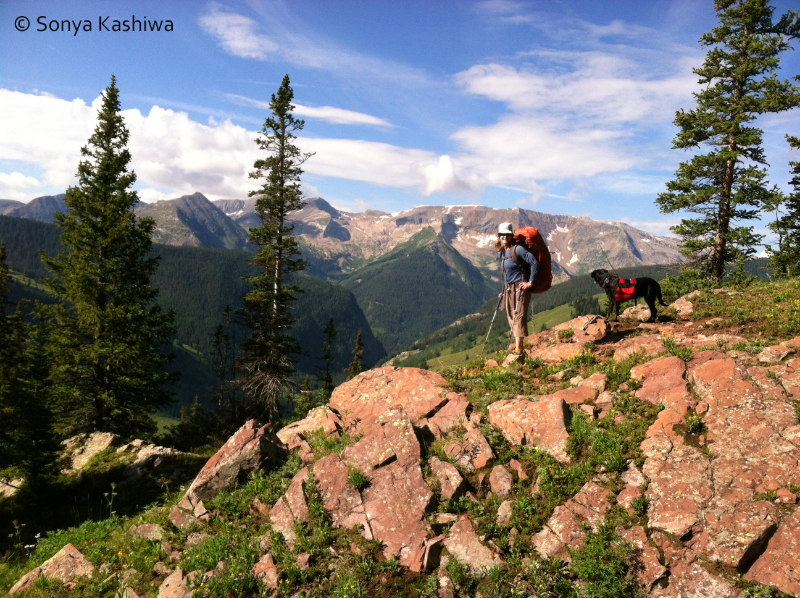 Treasure.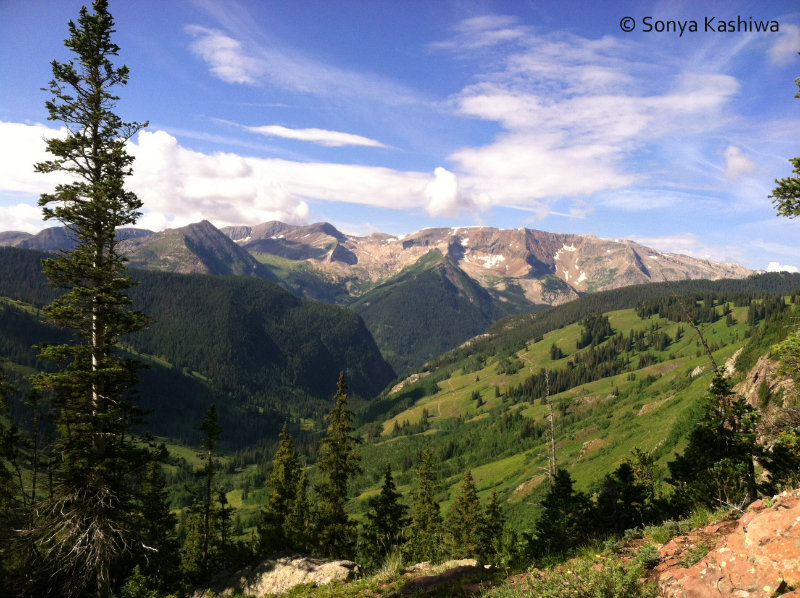 One last look at the Bells.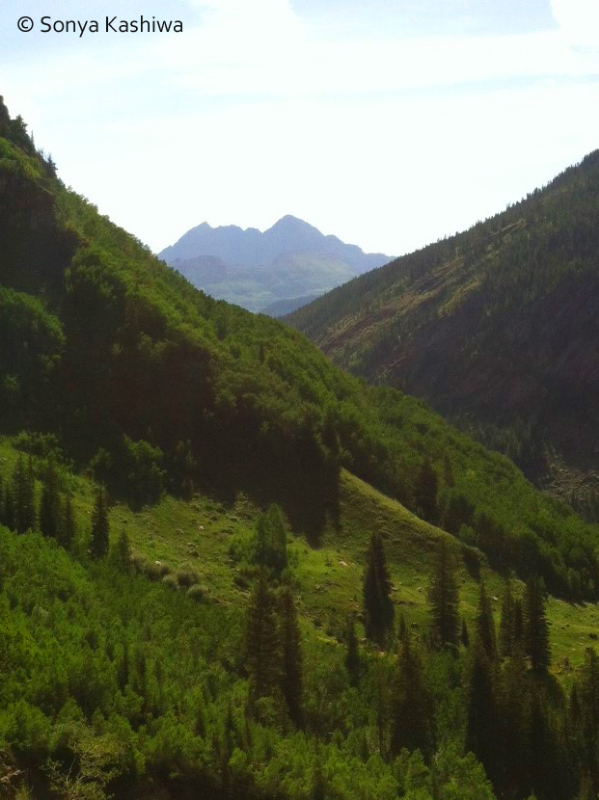 At the North Fork trailhead, we continued walking about a third of a mile down the road until catching the unmarked Sheepherder's trail shortly after crossing the river. From there we hiked up.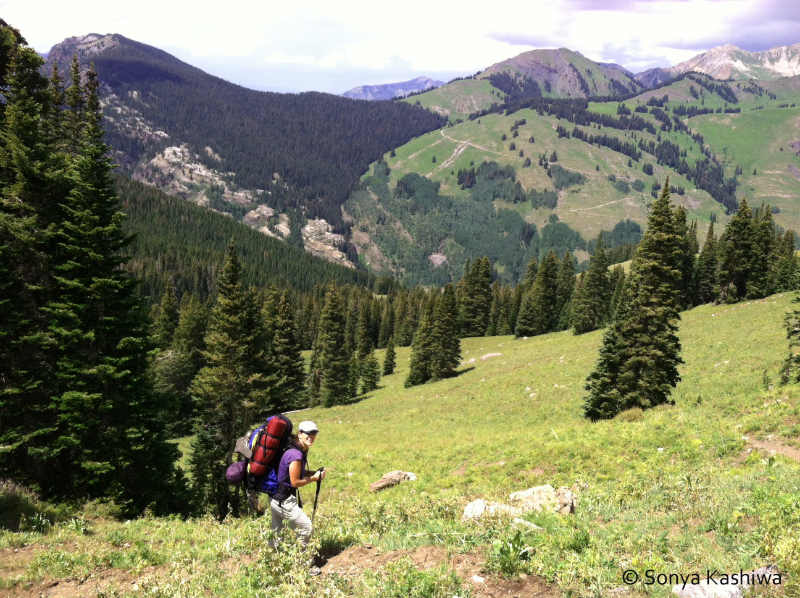 Me hiking in the basin near the highpoint of the Sheepherder's trail.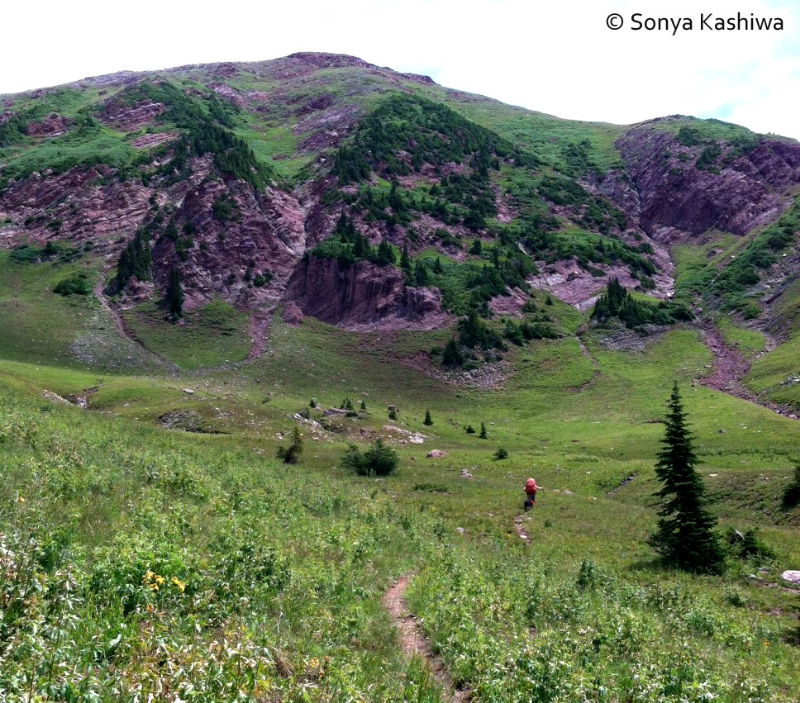 Looking back from where we came.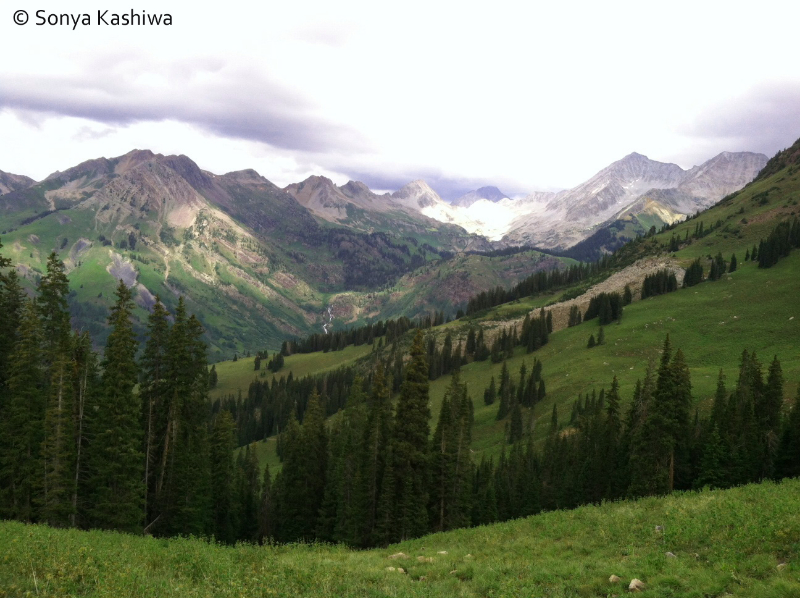 And that's when the rain came. With my camera battery dead and Sonya understandably unwilling to expose her phone to the elements, the remaining portion of the Sheepherder's trail went undocumented. However, I can say that we passed by a thousand sheep, a million wildflowers, and many more jaw-dropping views. Even better, we did not see a single person.
This loop is a great route for those seeking to get a bit more off the beaten path. Unparallelled in beauty, this route is sure to make you smile.
Many thanks to Sonya for joining me on another adventure.
Aside from skiing, biking, and all outdoorsy things,
Brittany Walker Konsella
also loves smiles and chocolate 🙂 Even though she excels at higher level math and chemistry, she still confuses left from right. Find out more about
Brittany
!
Latest posts by Brittany Walker Konsella (see all)