Belated TR: Istanbul (June 2005)
(Last Updated On: August 29, 2013)
One of the things I like to do most in this world is travel. I'm a traveler at heart and became so when my dad began taking me to exotic places around the world as soon as my age turned to double digits. I was lucky to have these experiences as a child. My dad continued taking me on trips well into and after college. Today, I still try to travel. But, in recent years, many of my travels have been domestic due to limited finances.
This time of year, my mind often wanders to far-off corners of the world. I am not done with my worldly travels. But, until the wallet allows, my memory is full of nostalgia and photos from past voyages of which I'd like to share.
We will start with a trip to Turkey and Bulgaria which I took between Jun 28 and July 12, 2005. I am starting with this trip because it is one of the first international excursions where I actually toted a digital camera, but did not yet have this blog.
Turkey is one of the most amazing countries where I have traveled. Being at the crossroads of Europe and Asia and the Middle East, this country has been influenced by so many historical cultures. Full of friendly people and diverse scenery, Turkey still remains high on my list of favorite places.
Istanbul was our first stop. As historic as Rome or Greece, and as vibrant as Paris, Istanbul is one of the world's greatest cities.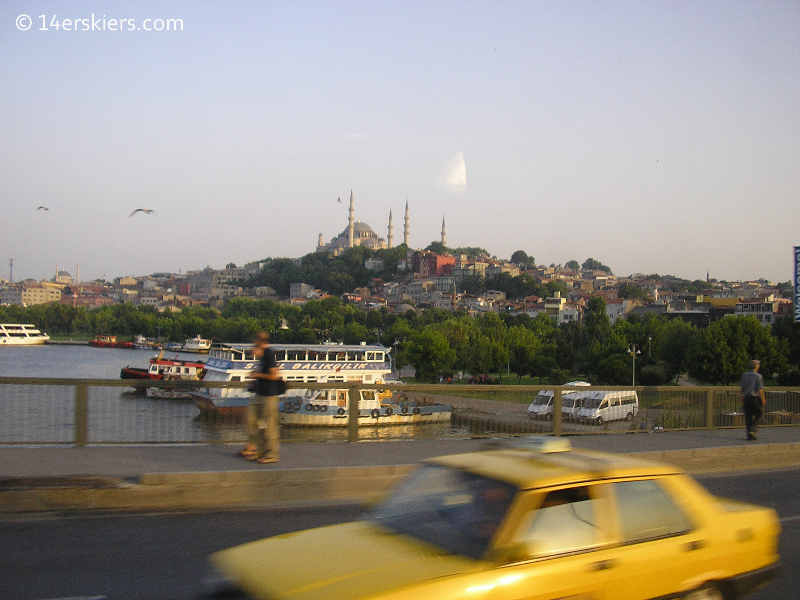 View from our hotel.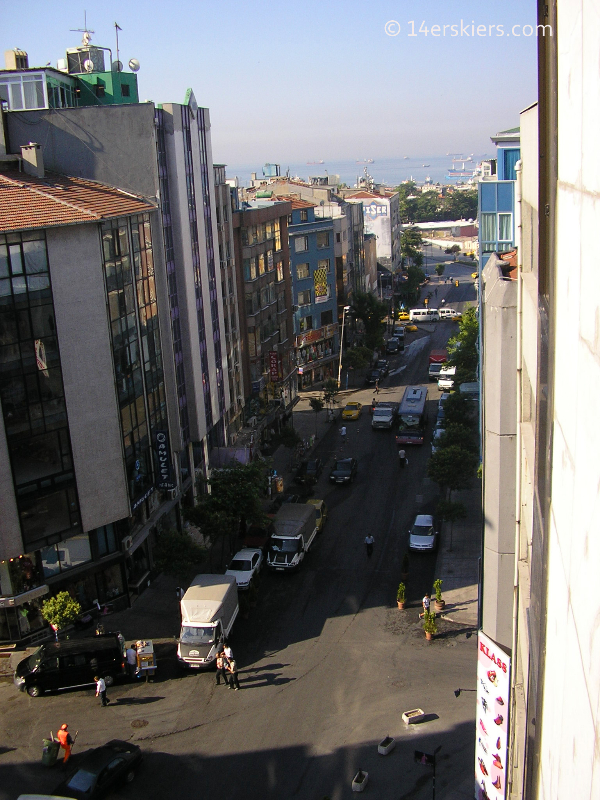 Restaurants on a quiet ally.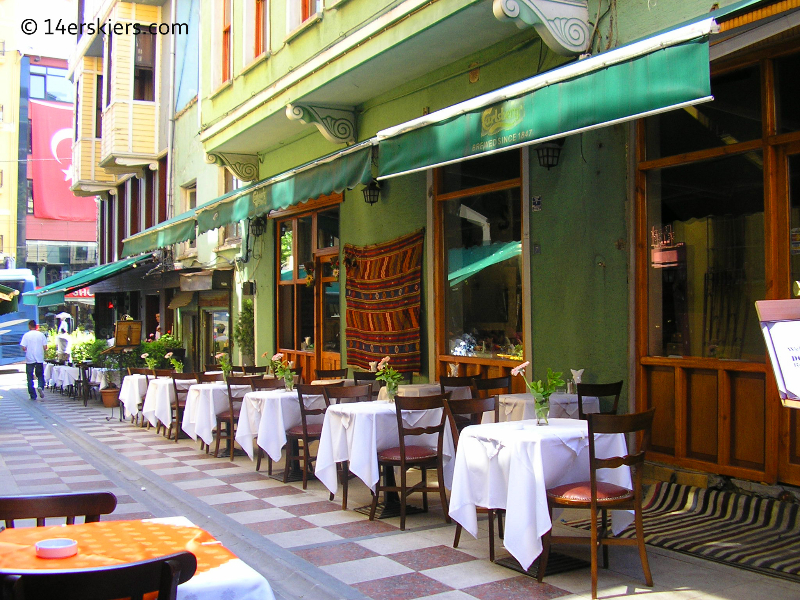 I like bread!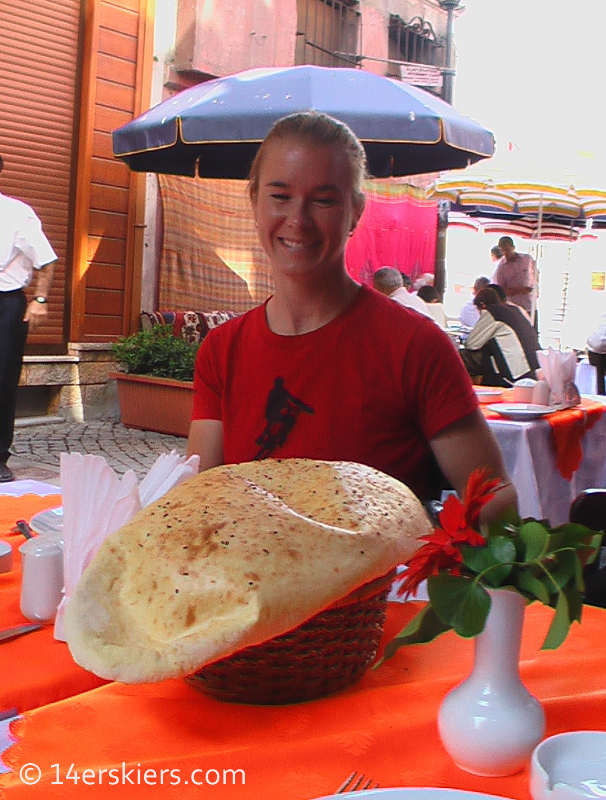 The university.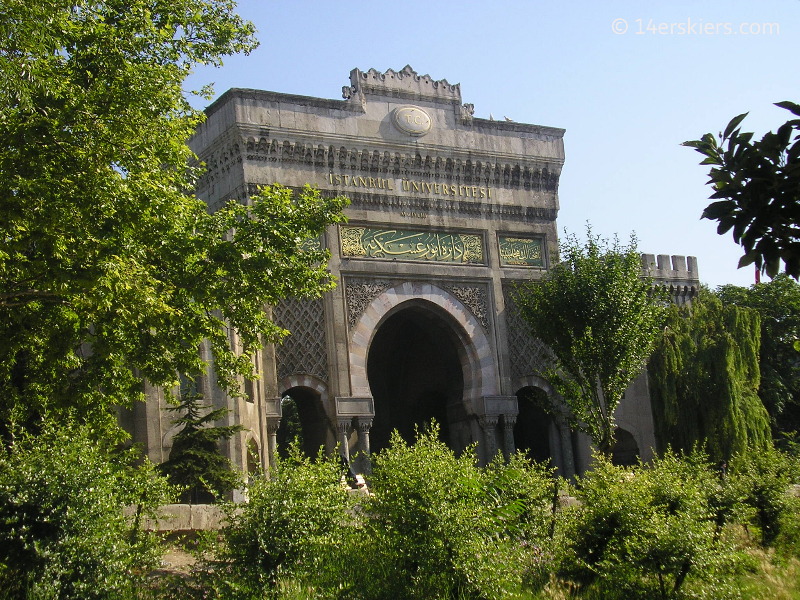 My dad and our Bulgarian friend, Diana, in the Grand Bazaar. The Bazaar is a market established by Mehmet II after his conquest of Istanbul in 1453. Today, tourists frequent it to buy Turkish crafts and souvenirs.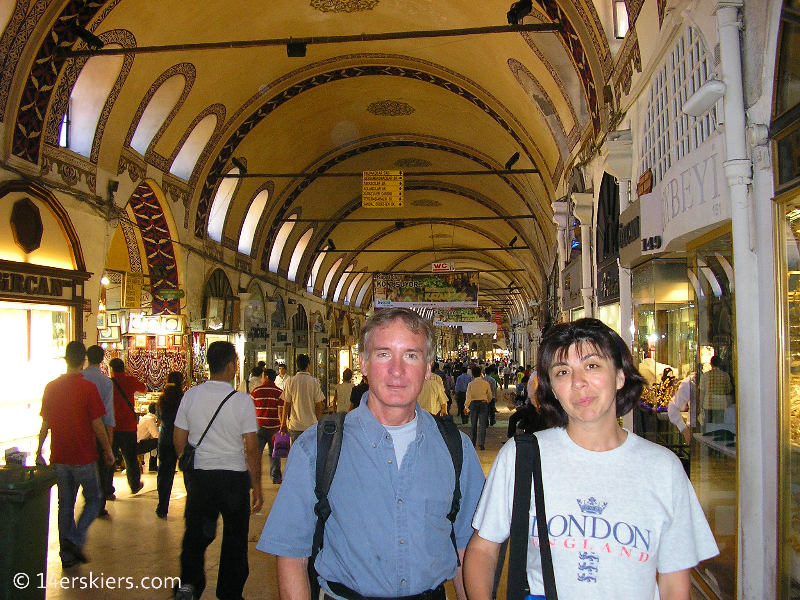 An example of a beautiful mosiac, which are frequent in this city.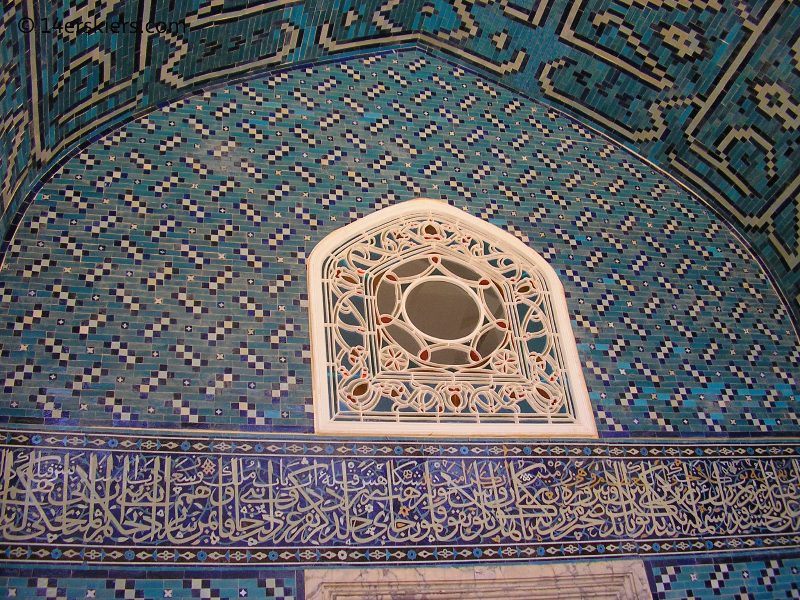 Hagia Sophia – This cathedral is the Notre Dame of Istanbul, and has become virtually synonymous with the city itself. Hollywood like this particular place as well as it is the backdrop in many movies. Like the city itself, Hagia Sophia has been built and morphed by numerous cultures. It was constructed in stages between 573 and 1453. Originally an Eastern Orthodox Cathedral, Hagia Sophia also served as a Roman Catholic Cathedral, before becoming a mosque in 1453. The Hagia Sophia served as a mosque for about 478 years and became a museum in 1935.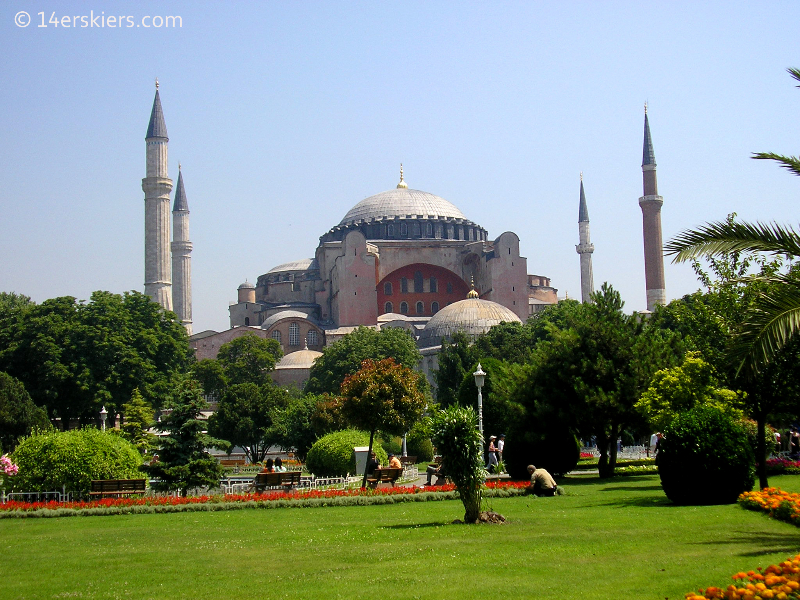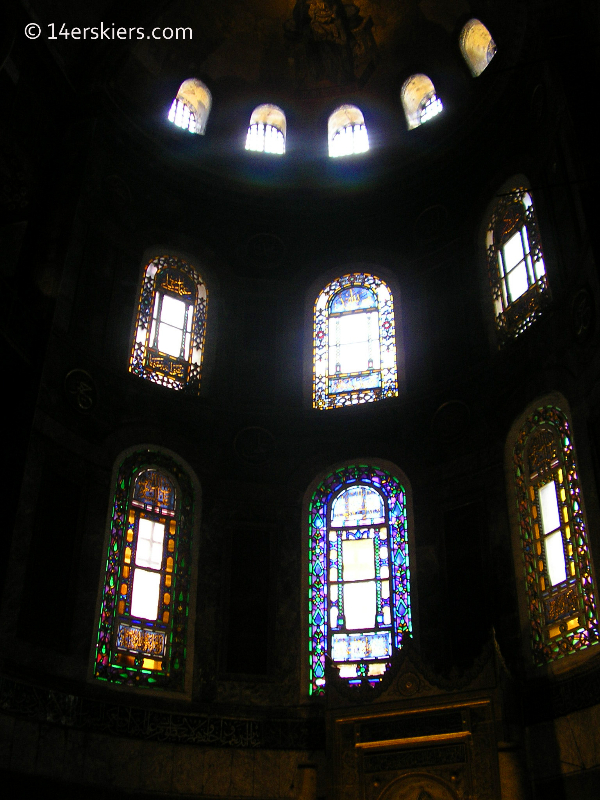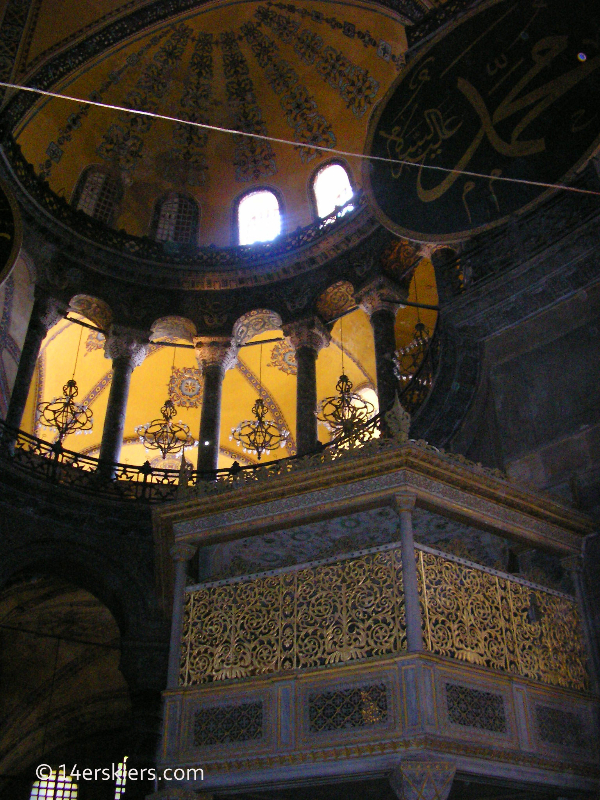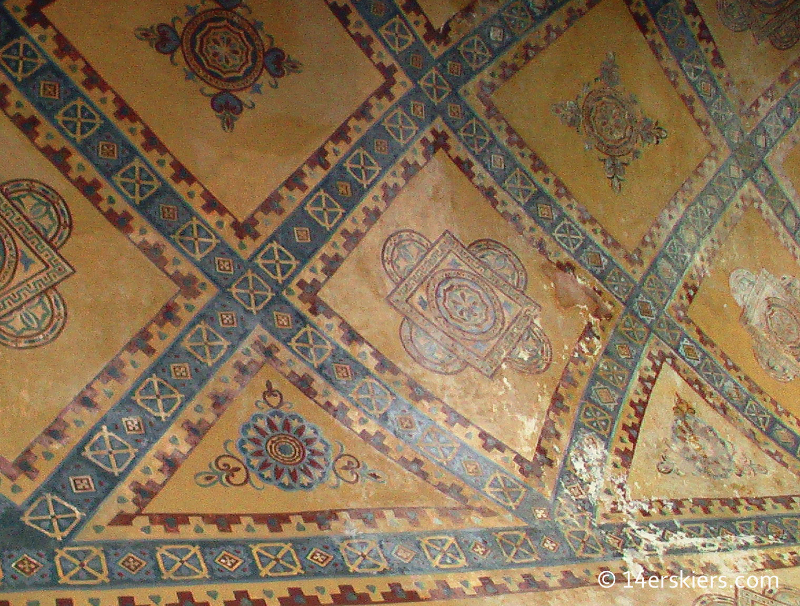 The Blue Mosque – This mosque is named after it's famous blue Izrik tile work. Built between 1609 and 1616, the Blue Mosque was commissioned by Sultan Ahmed I. It is still used as a mosque today.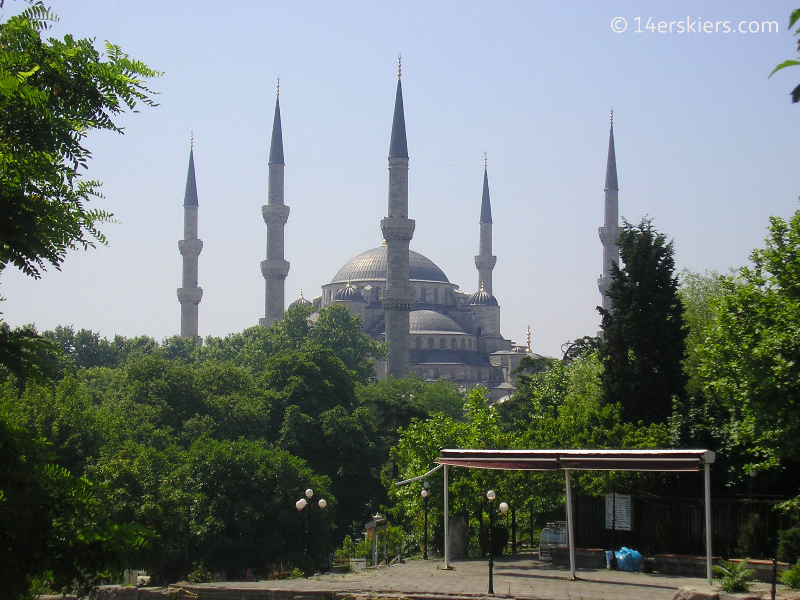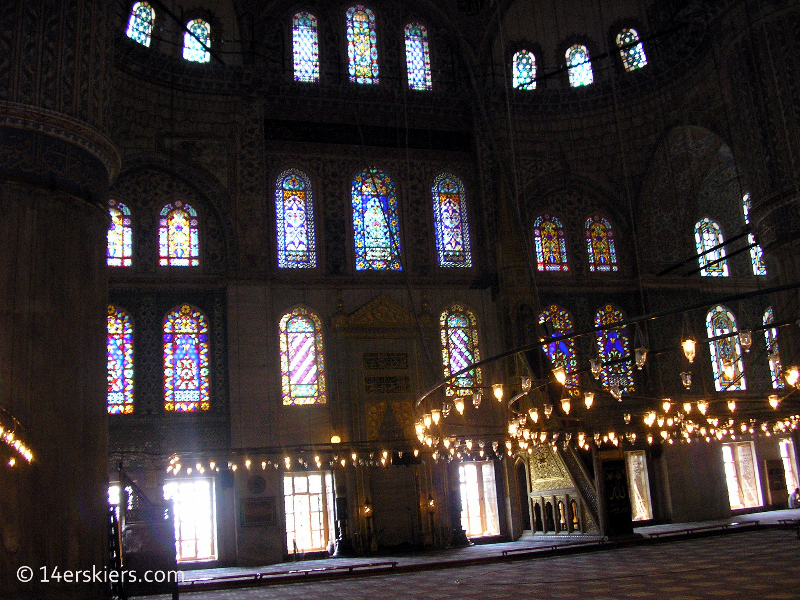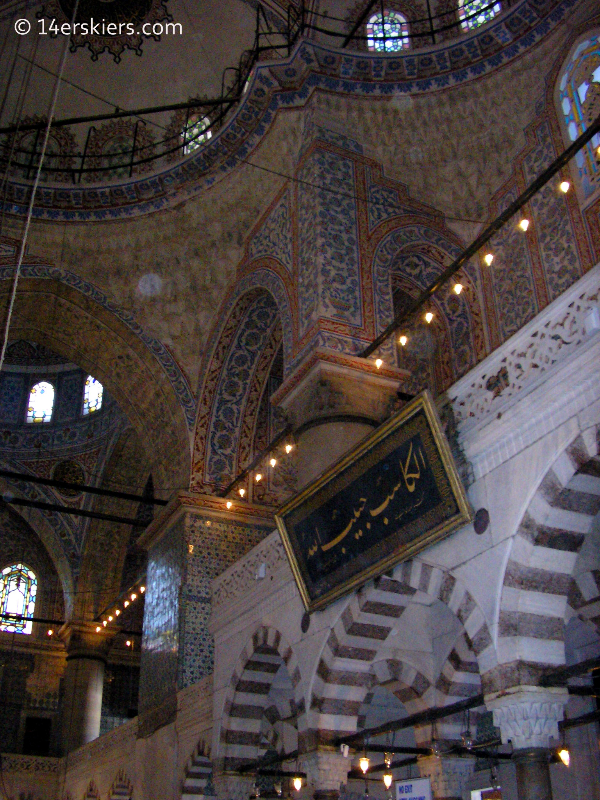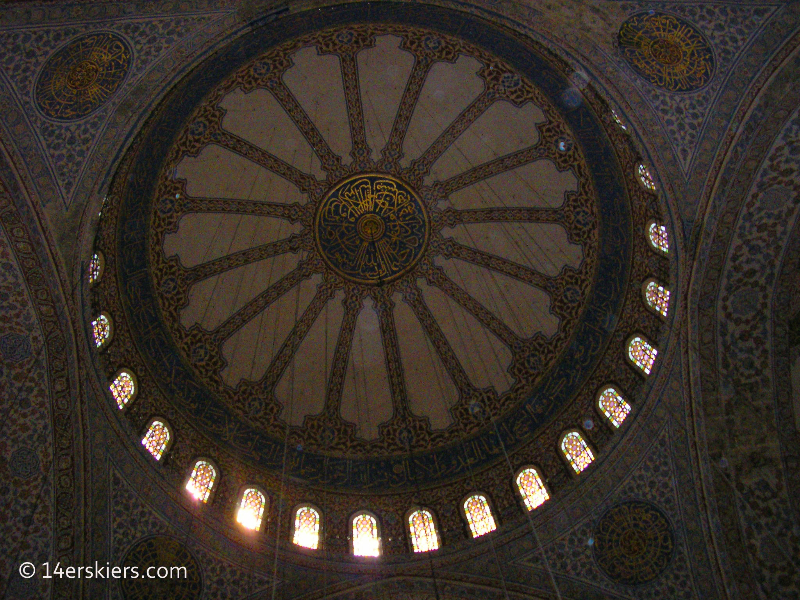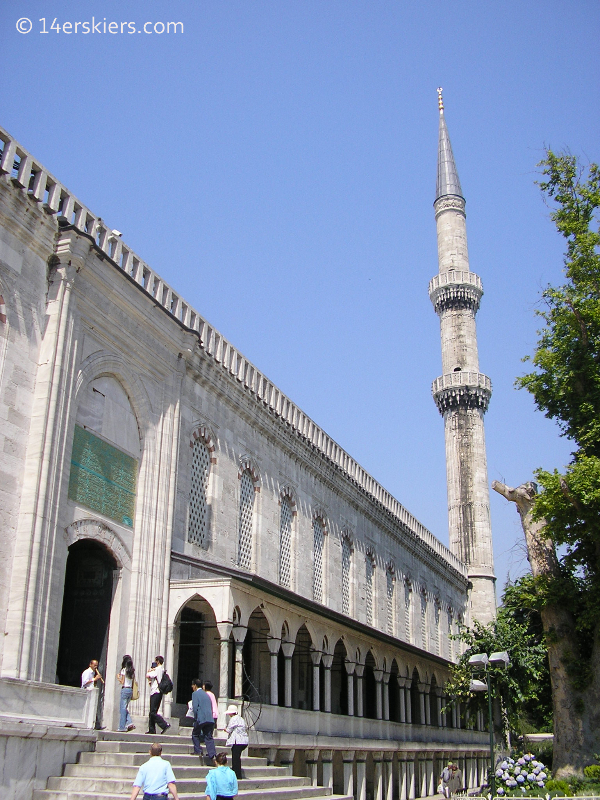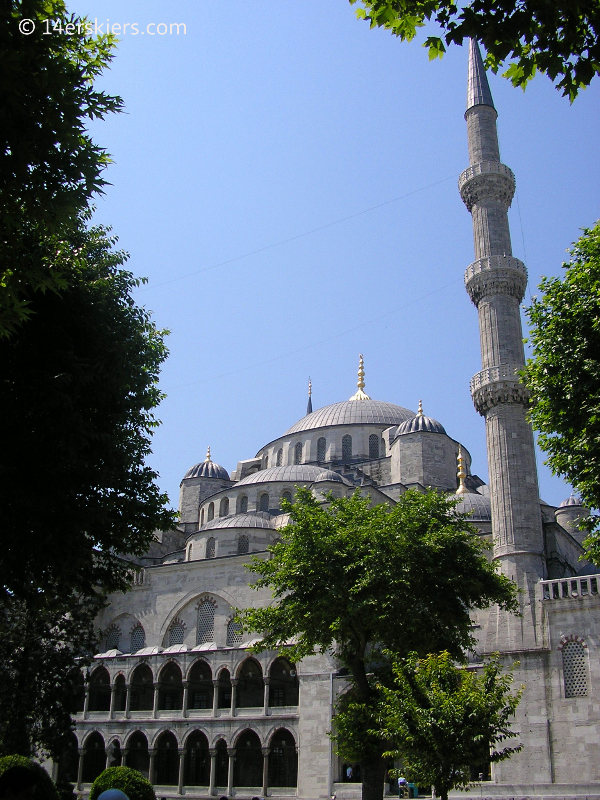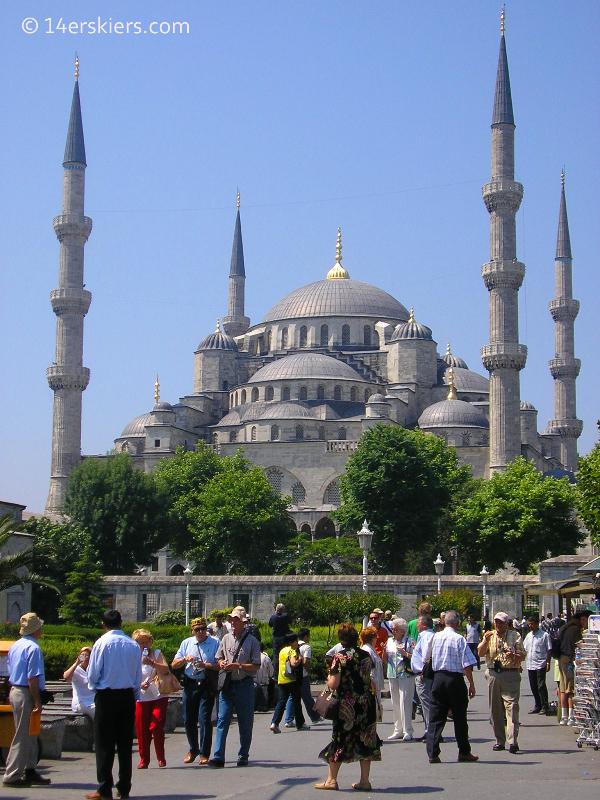 The Basilica Cistern – This underground water storage building was built in 532. After the Ottoman conquest, it went concealed for about a century. But, it was then again discovered after people began getting water and fish by lowering buckets from their basements.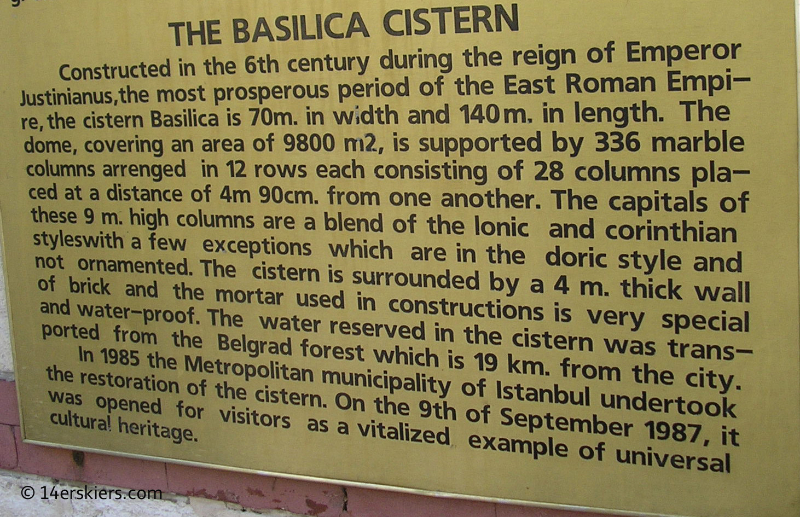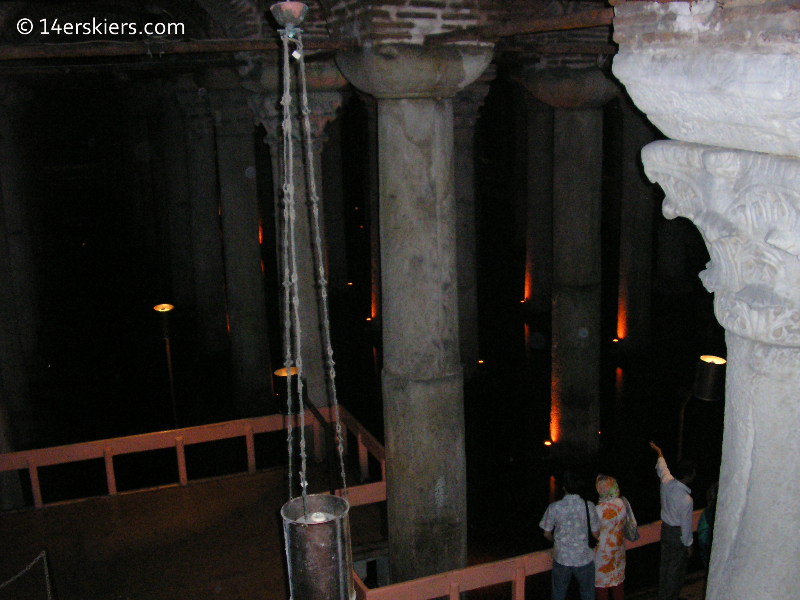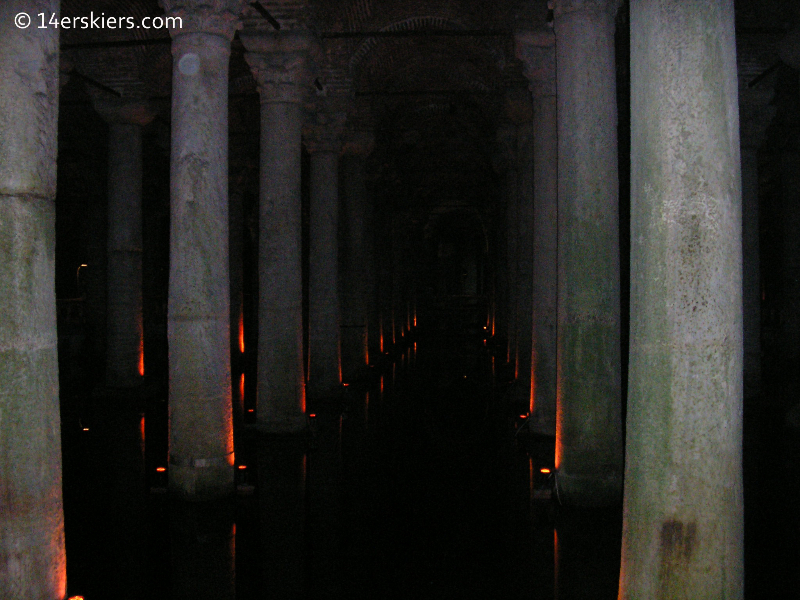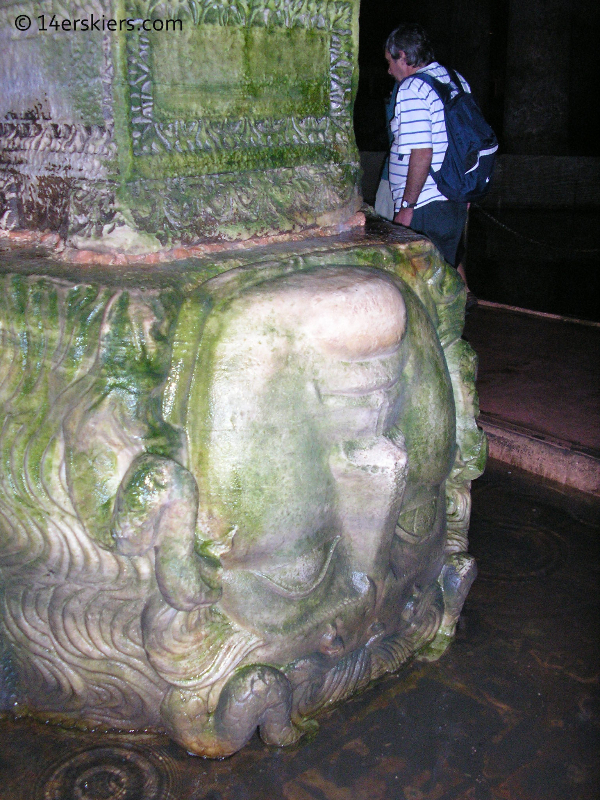 The Archeology Museum – Houses over a million pieces that are a small sample of the world's ancient cultures.
Made in 1540, this tiled window facade is from Haseki Hurrem Sultan.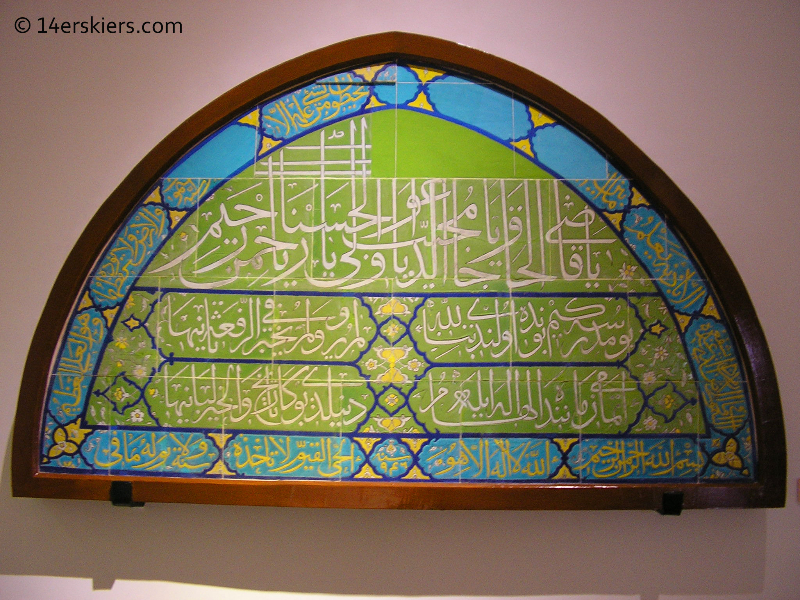 This image of a unicorn seems to be a symbol of the museum itself.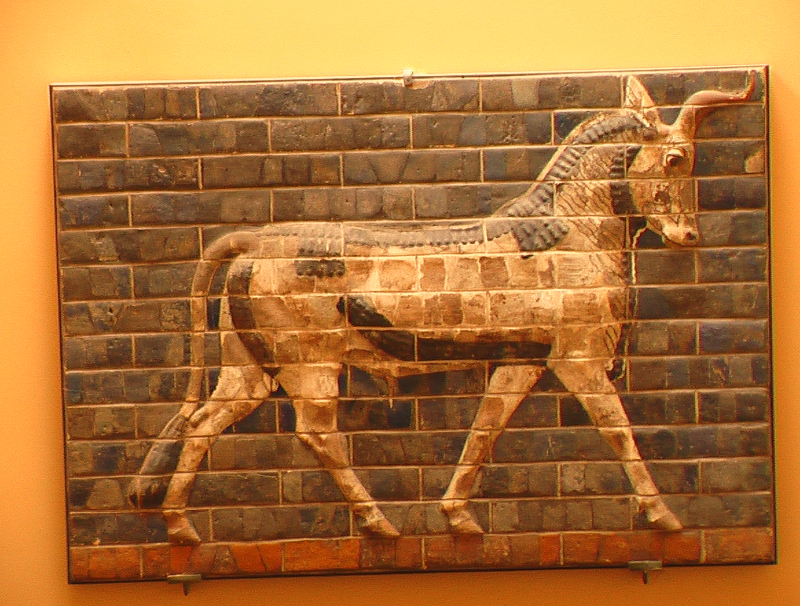 Mummies.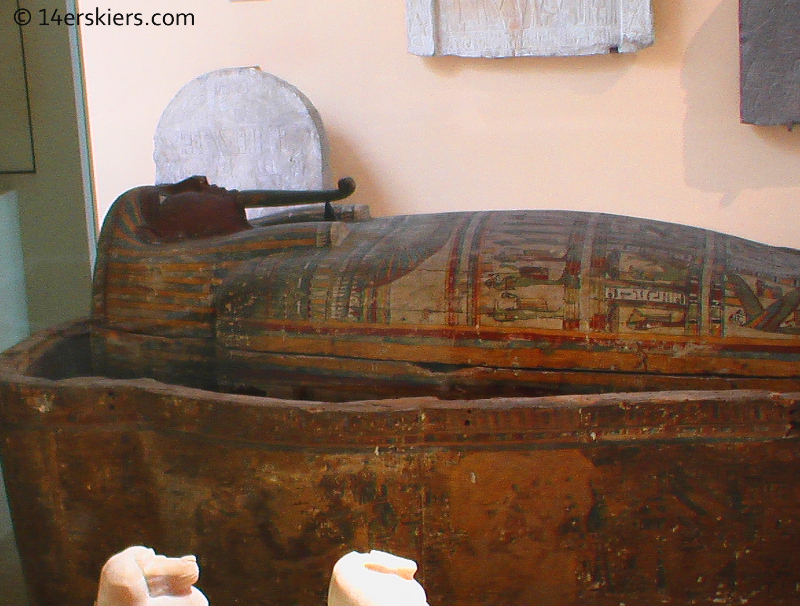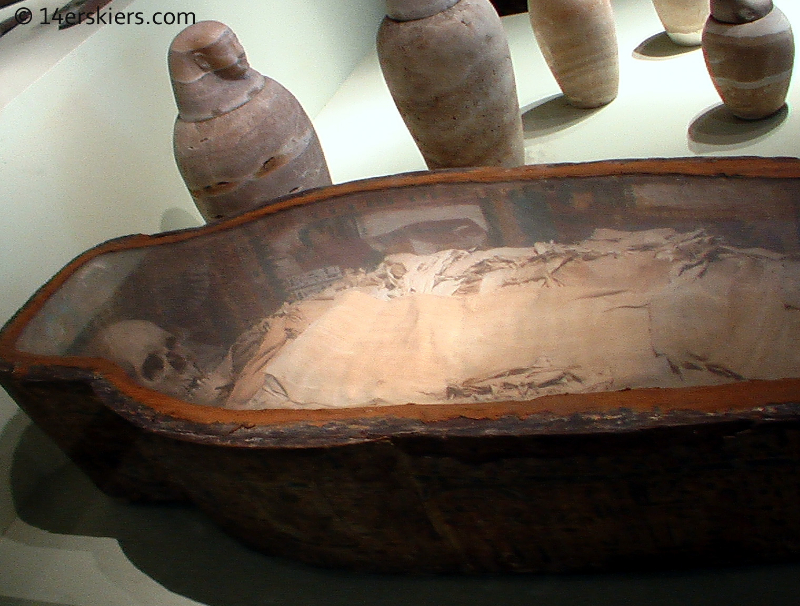 Heiroglyphics.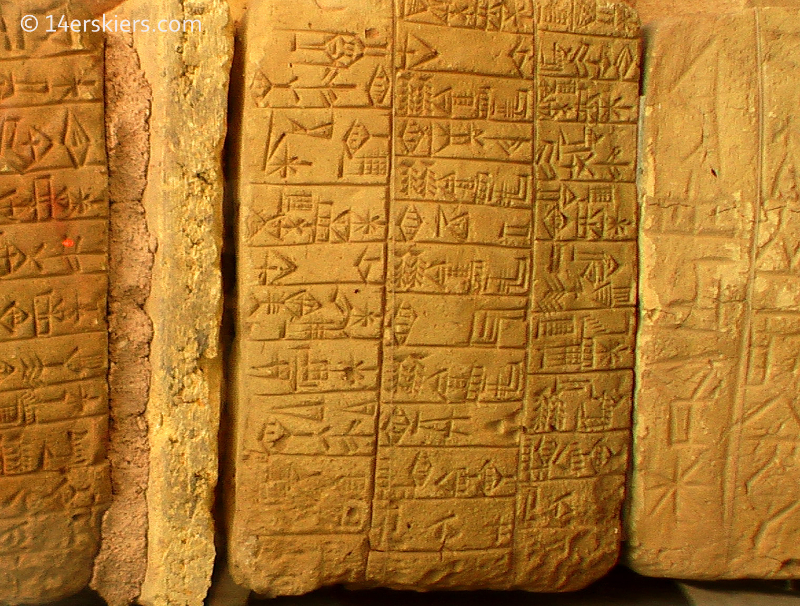 Mosaic.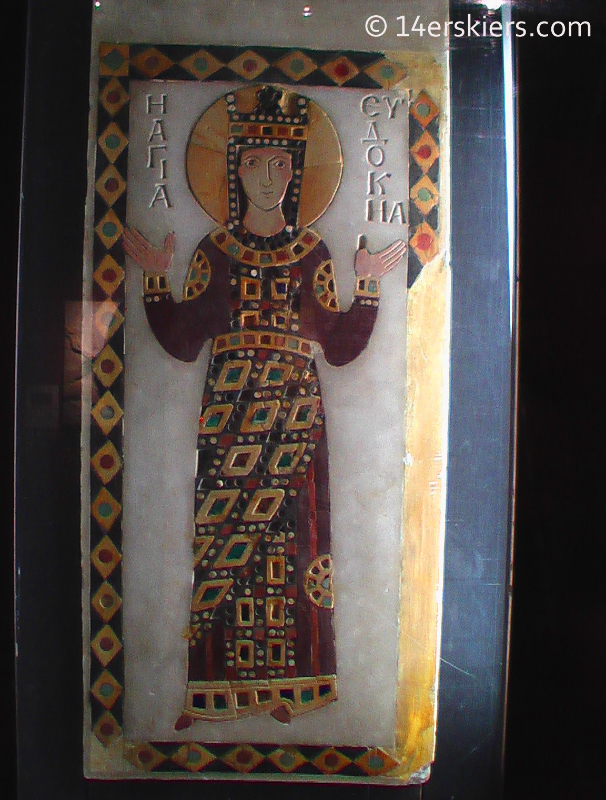 View other blog entries from this trip:
Istanbul
Goreme Goodness
The Green Tour, Cappadocia
Rose Valley Hike – Goreme
Aside from skiing, biking, and all outdoorsy things,
Brittany Walker Konsella
also loves smiles and chocolate 🙂 Even though she excels at higher level math and chemistry, she still confuses left from right. Find out more about
Brittany
!
Latest posts by Brittany Walker Konsella (see all)