TR: The Green Tour, Cappadocia , Turkey (July 2005)
(Last Updated On: August 29, 2013)
After exploring the area around Goreme the day before, we headed out to explore a bigger area in Cappadocia. We spent our day on a standard route which has become known as "the Green Tour".
Cappadocia is in central Anatolia. In ancient Persian language, Cappadocia means "land of the beautiful horses". In Roman times, mares from this area were very highly prized. Now, this area of Turkey is better known for it's unique geographical features, friendly people, carpet weaving, and decorative pottery.
We started out with an overlook near Uchisar that allows for a great panorama of the Goreme area.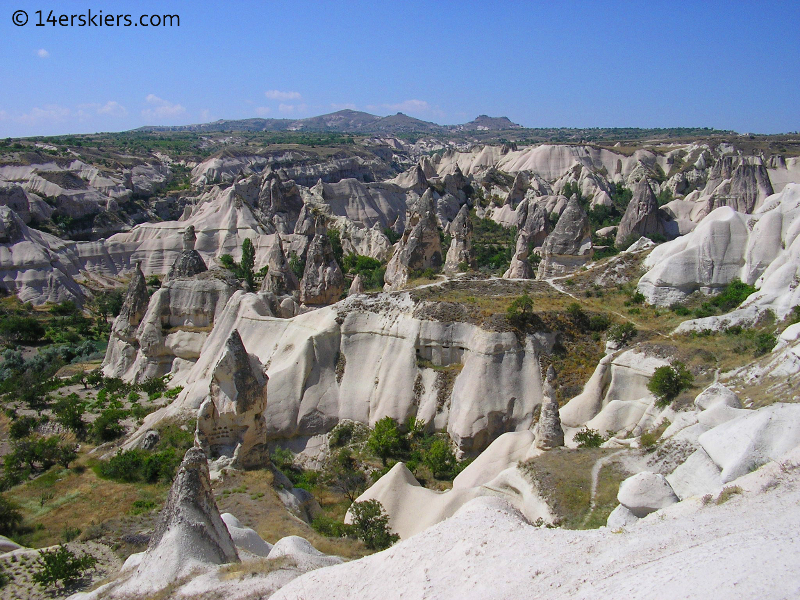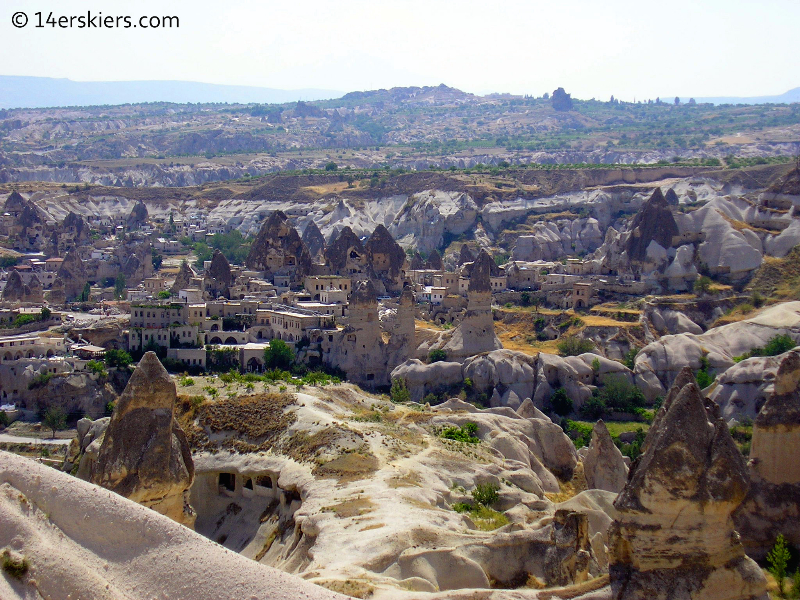 Uchisar Village.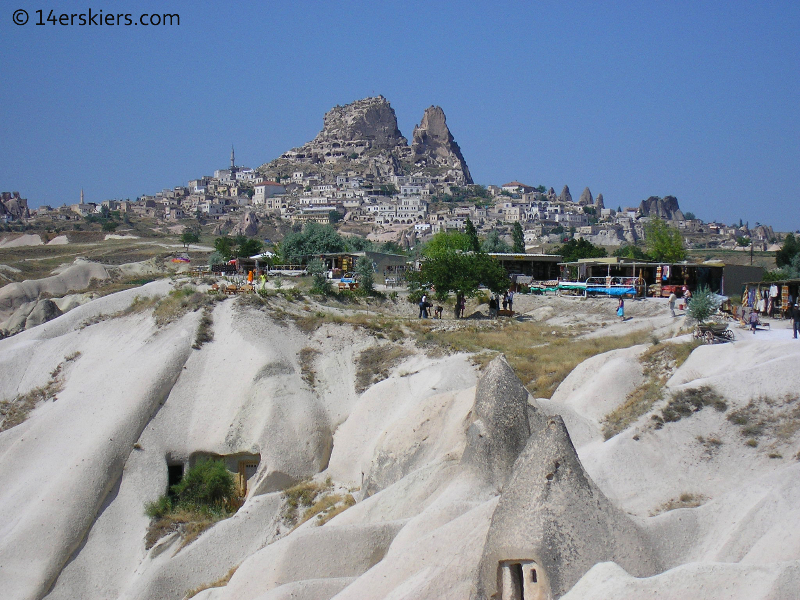 From there, we went to Derinkuyu, one of the underground cities that are prolific in this region. Derinkuyu is one of at least 36 underground cities in Cappadocia and is the deepest with eight different levels. Thought to be first built in the 8th or 7th centuries BC, it is believed that levels were added on as time allowed. Historians believe that these underground cities were not intended for permanent residence, but rather as a place of refuge, especially with the city was under attack.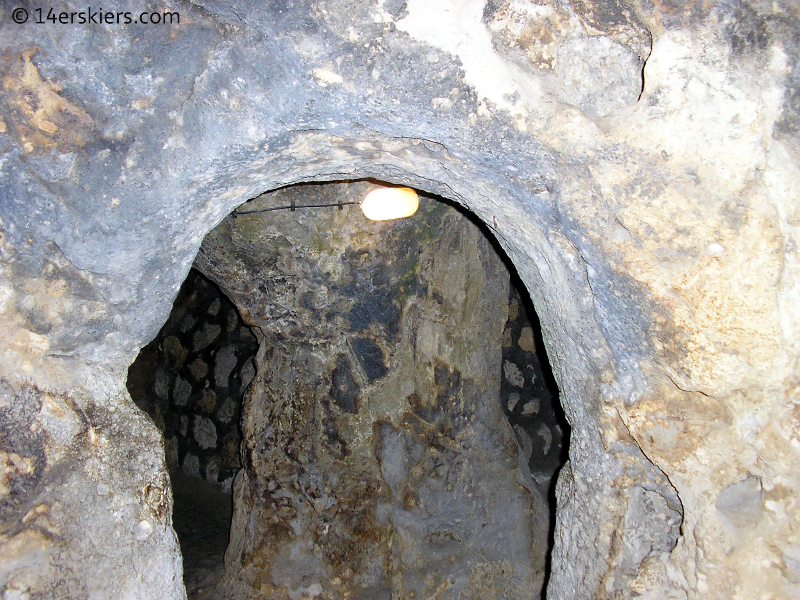 My dad, walking down stairs in the underground city.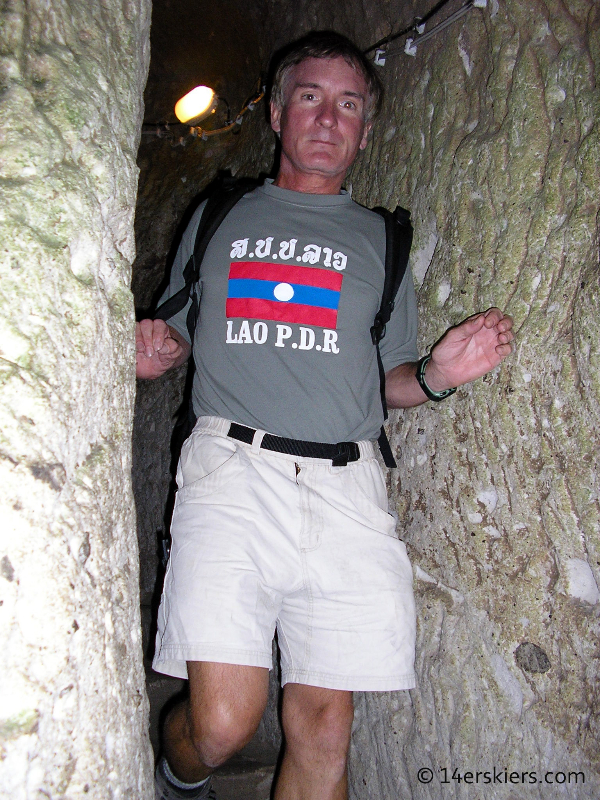 Me.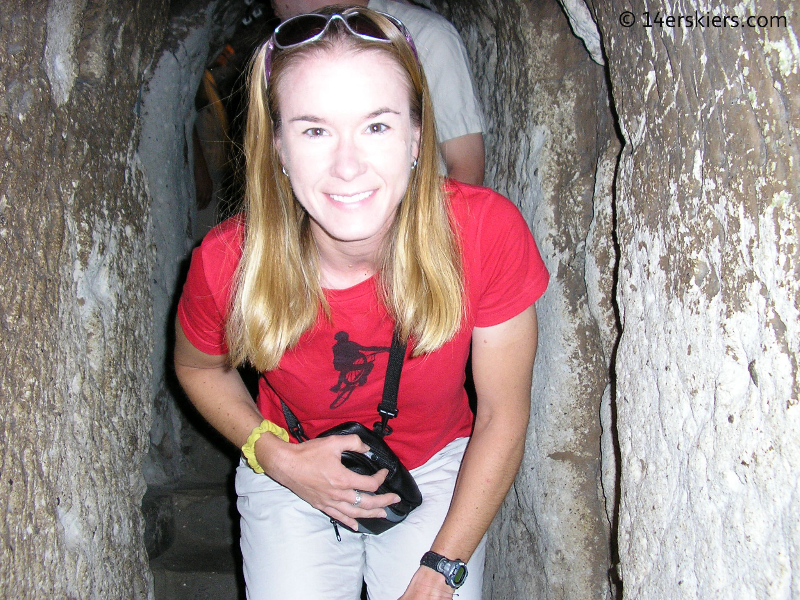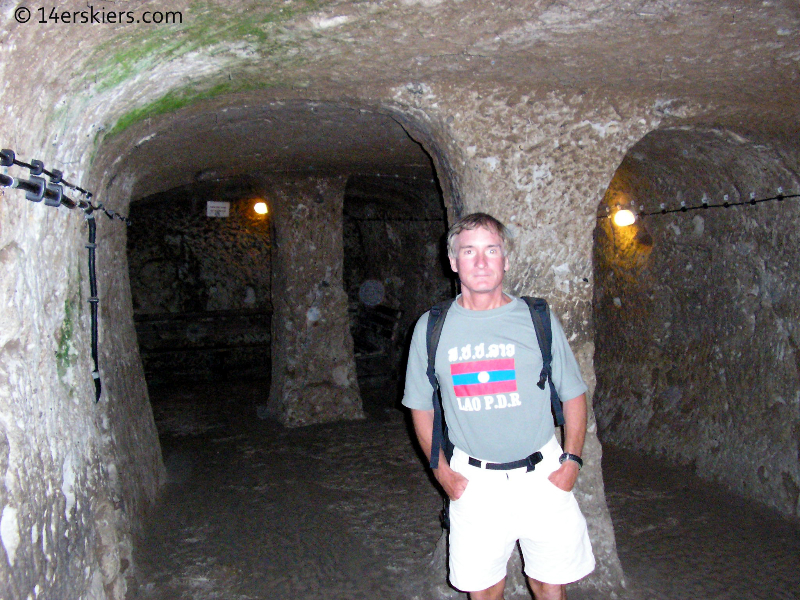 From there, we headed to the Ihlara Valley. The Ihlara Valley is formed buty the Melendiz River and is approximately 100 meters deep. It is full of ancient cave-dwellings and churches. But, today, it has become an important refuge for preserving nature and historical artifacts.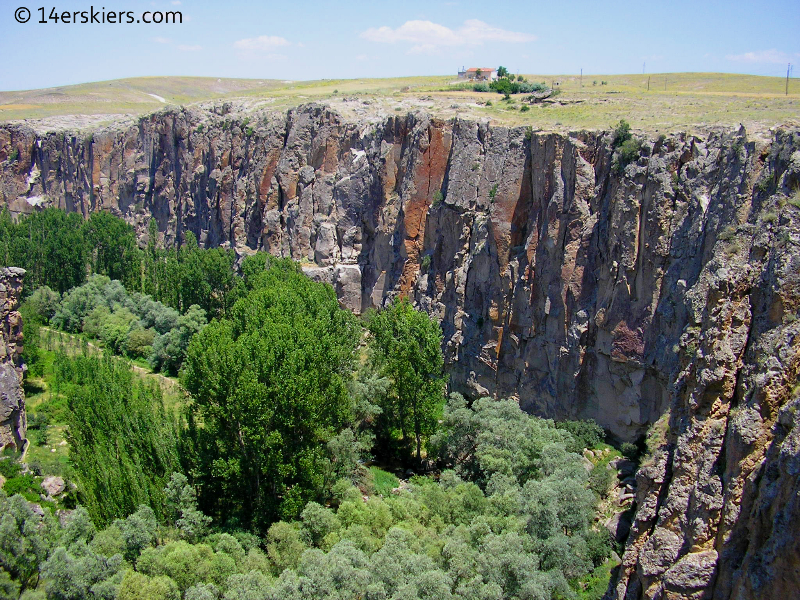 The Ihlara Valley is a place of solace, and is naturally cooled by the Melendiz River.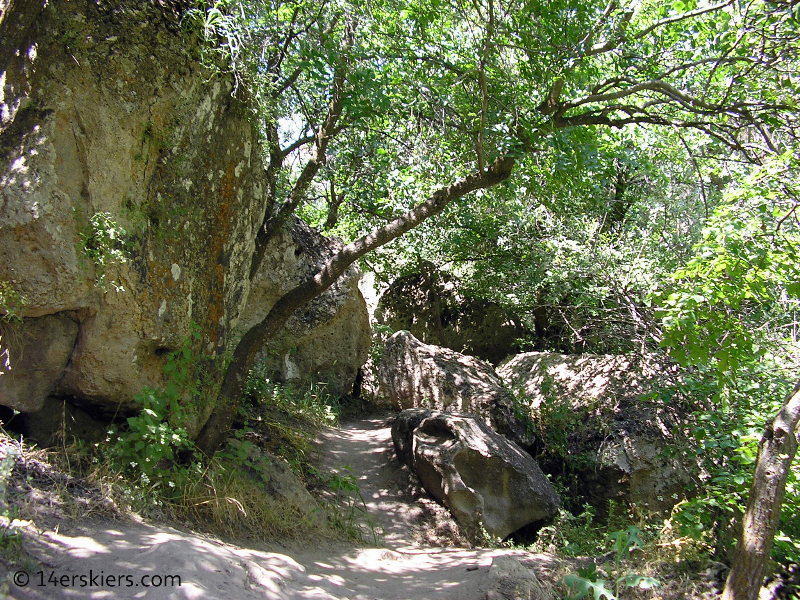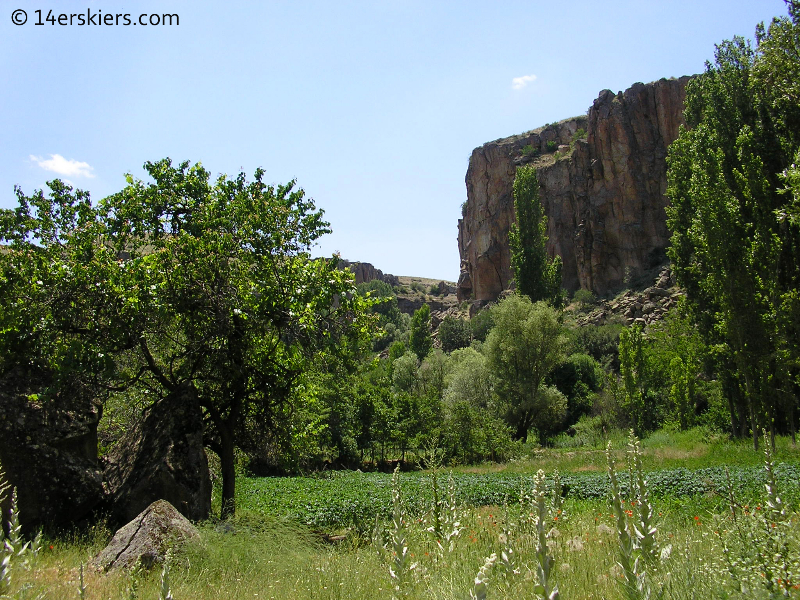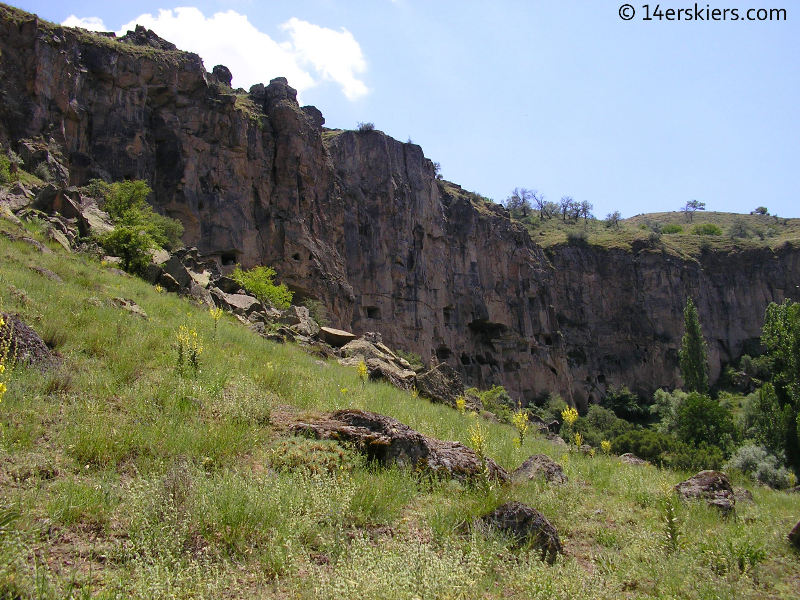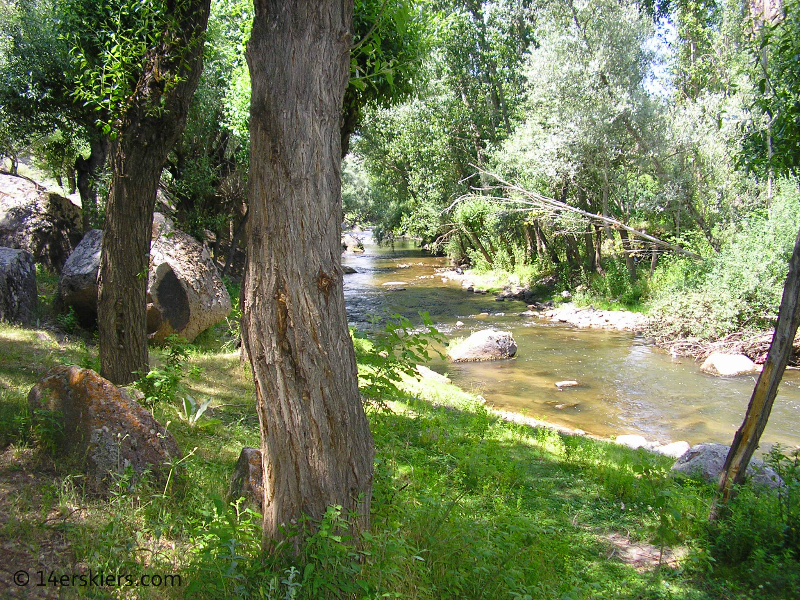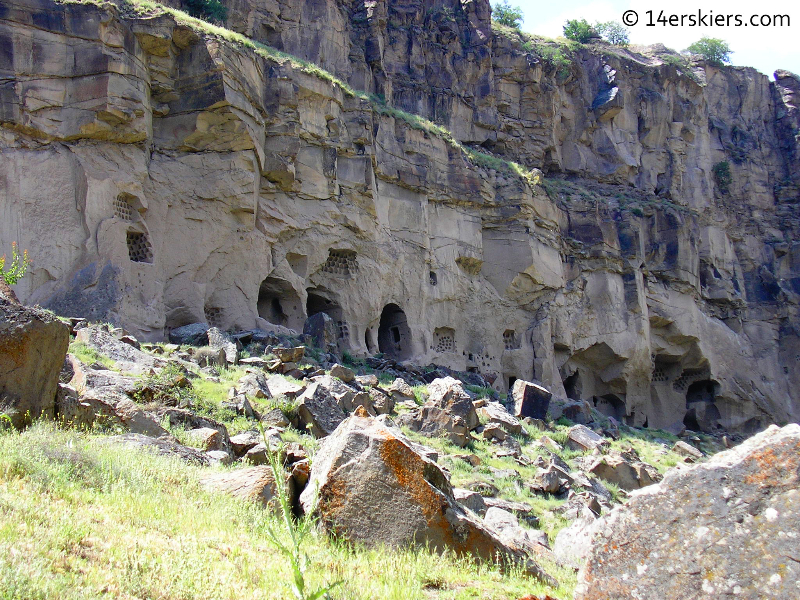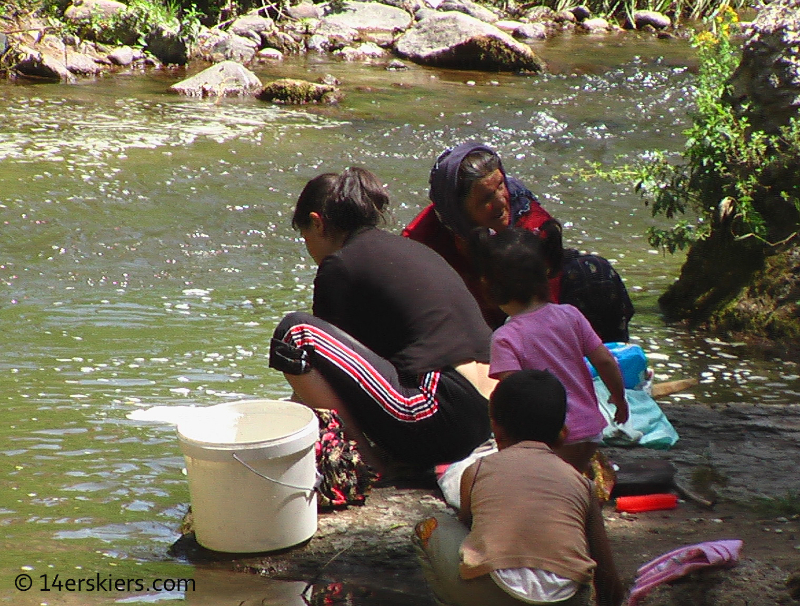 After eating lunch in Beliserma, at one of the exits to the Ihlara Valley, we headed to Selime. Some scenes from Star Wars were filmed in this geographically unique area.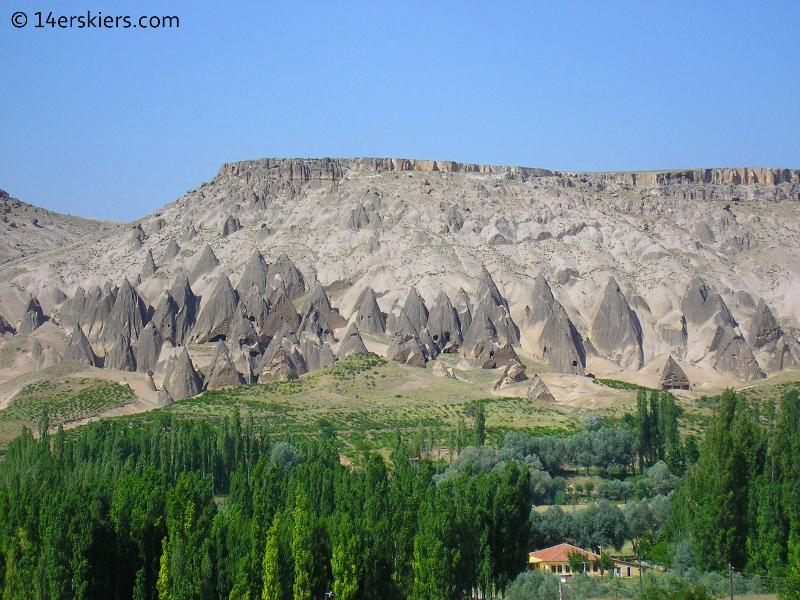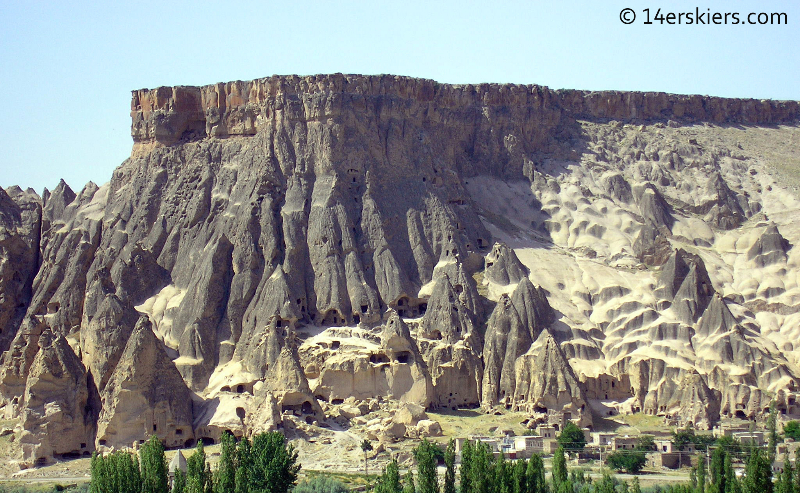 After Selime, we moved onward to a "Caravanserai", or camel stop. These camel stops were part of the original 13th century Silk Road which was created as a trade route between Europe and Asia. These camel stops were spaced about 15 to 30 km apart because a camel could not travel further than that without rest.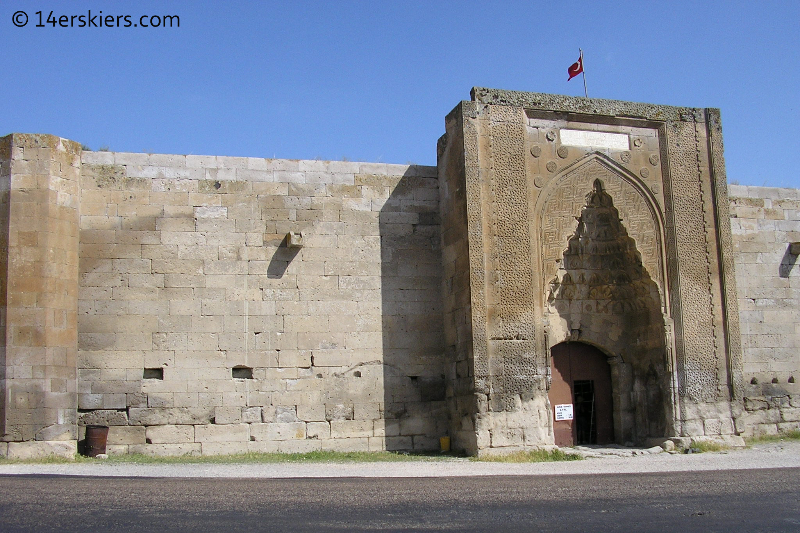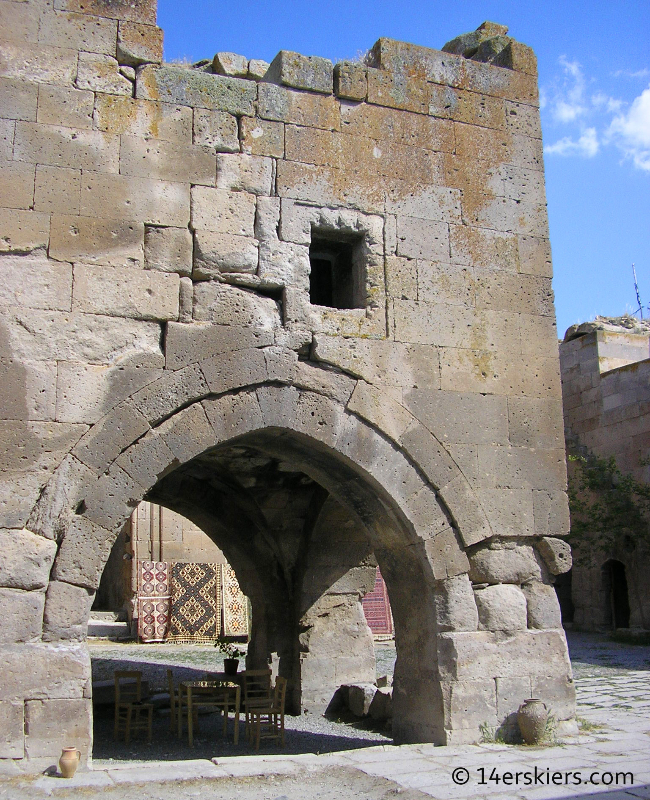 A skylight.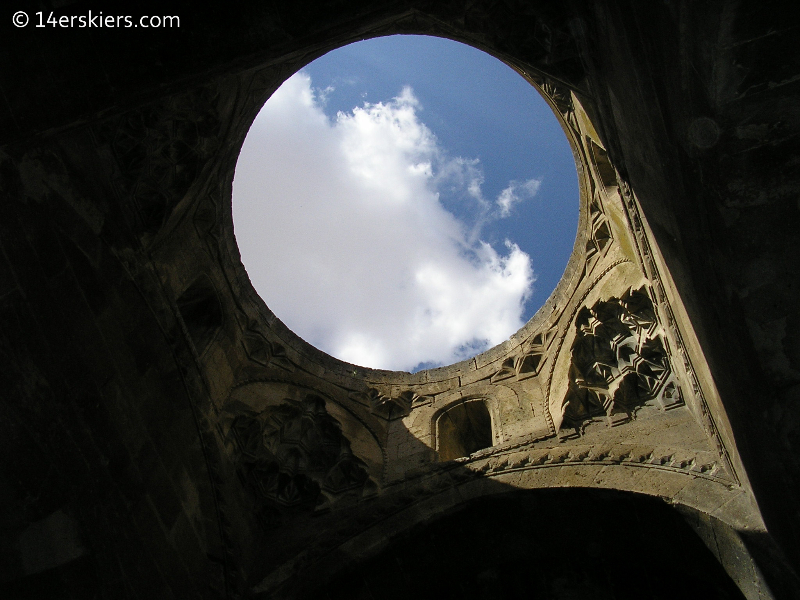 Rugs for sale in the caravanserai.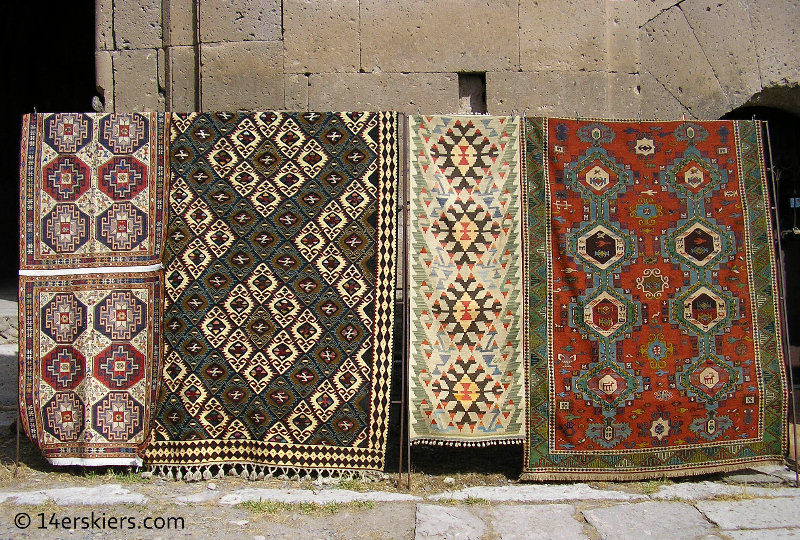 Diana, our friend and guide.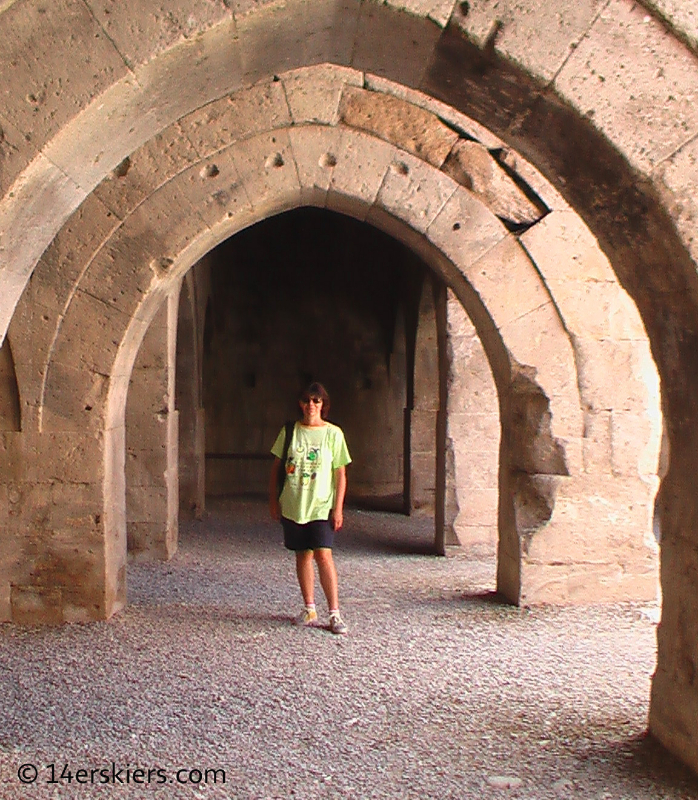 We then headed to Avanos, a city particularly well know for its crafts. There, we watched demonstrations of how pottery is made, by a family that has been in the practice for over 200 years.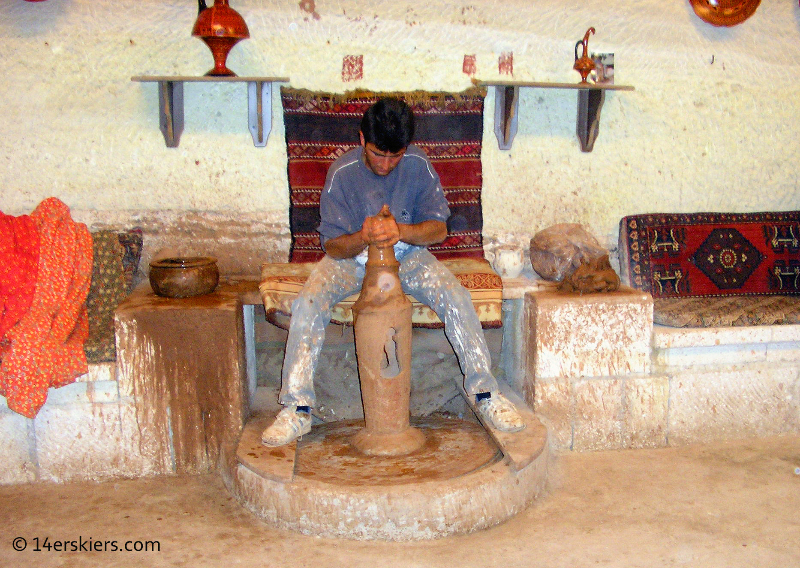 Pottery can tell stories.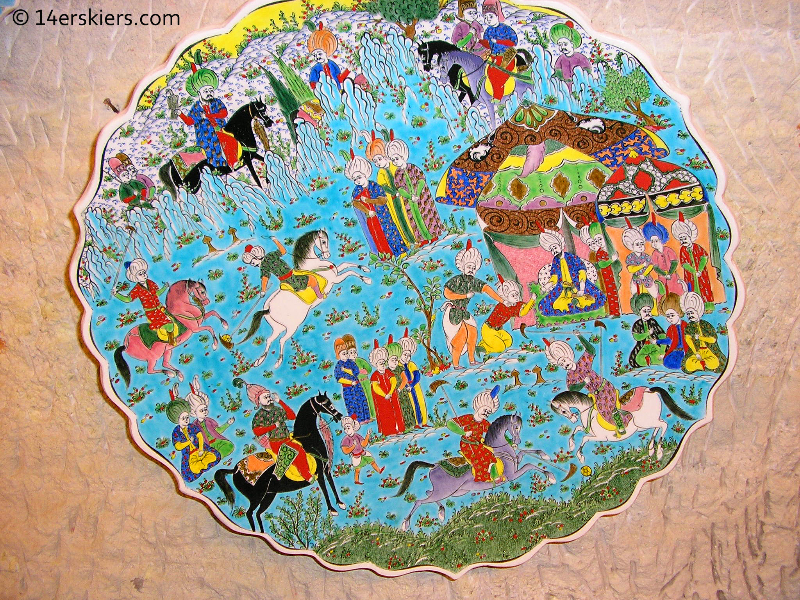 Or it can just portray beautiful and complex designs.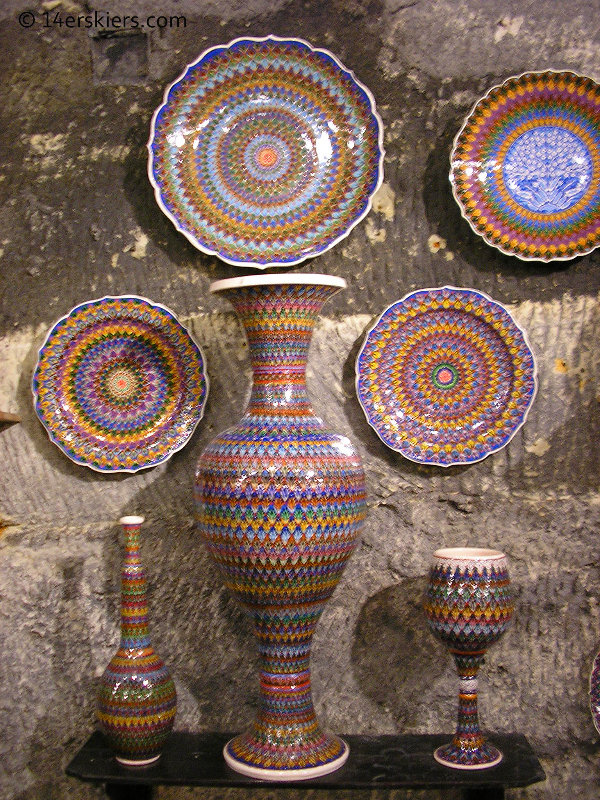 On our way back to Goreme, we stopped at Pasabgi, or "Monk's Valley". This area is well known for the geographical features which many call "fairy chimneys". These are column-like rock formations capped with a harder rock, and are often called mushroom rocks. This area is home to many ancient churches and other dwellings.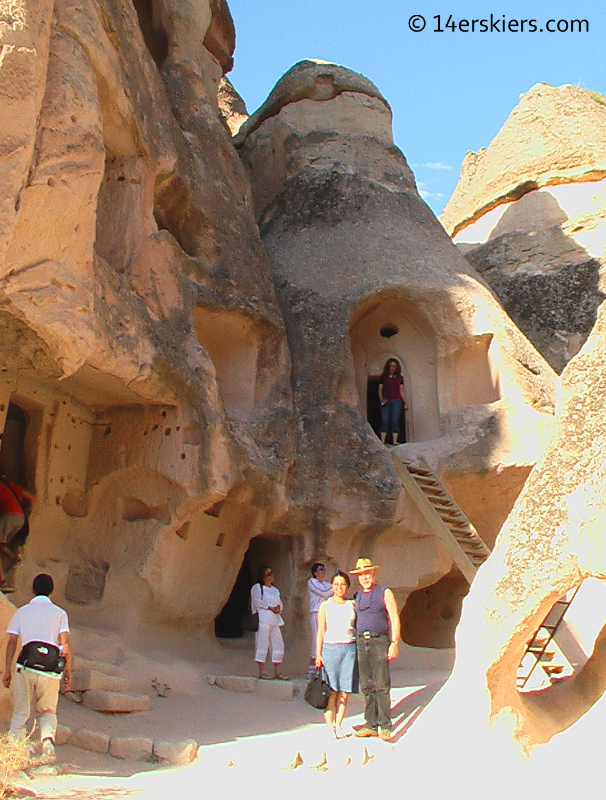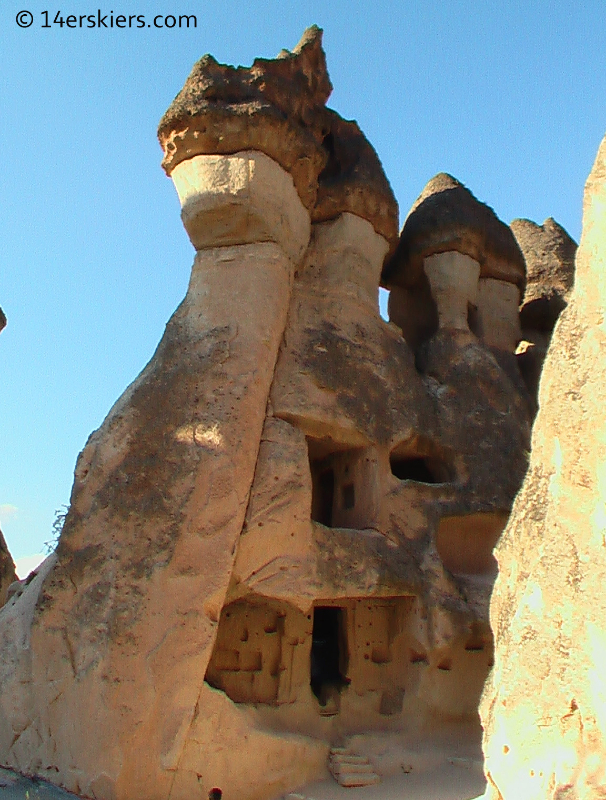 A man preparing a camel.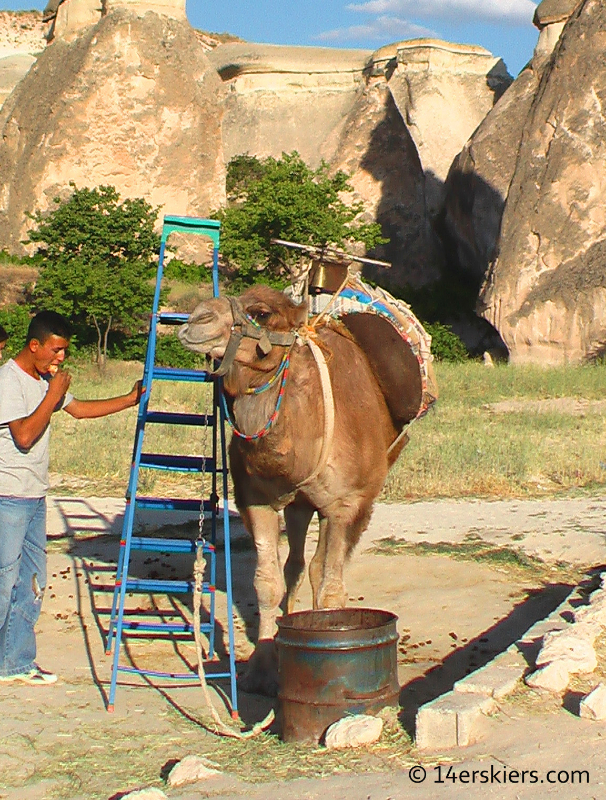 Throughout the day, we kept seeing this peak in the distance. I found out later, that is was Mount Hasan, one of the volcanoes in the region.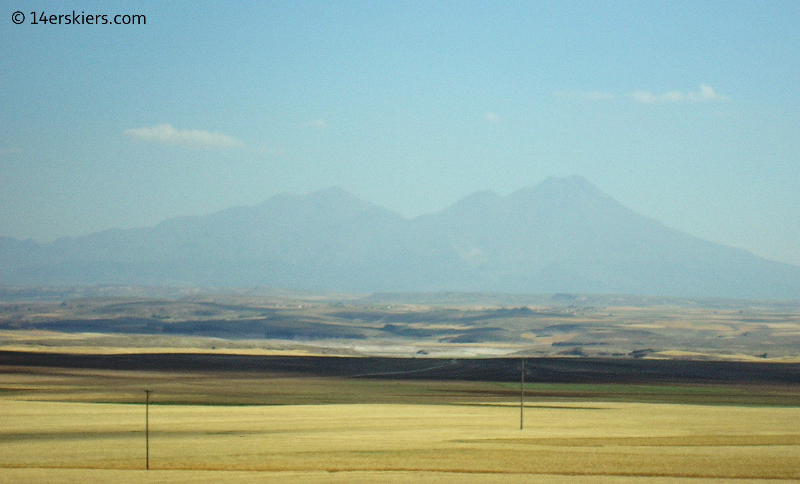 View other blog entries from this trip:
Istanbul
Goreme Goodness
The Green Tour, Cappadocia
Rose Valley Hike – Goreme
Aside from skiing, biking, and all outdoorsy things,
Brittany Walker Konsella
also loves smiles and chocolate 🙂 Even though she excels at higher level math and chemistry, she still confuses left from right. Find out more about
Brittany
!
Latest posts by Brittany Walker Konsella (see all)