TR: Can you double bag that please? Afley & Purple Peak (2 Apr 2011)
(Last Updated On: April 3, 2011)
It's been too long since I've been in the high alpine. Weather windows kept happening on week days, but alas, I am a weekend warrior. After two weeks of battling a bug that delivered 4 days of 102 degree fever topped with a long-lasting heinous cough, I was finally began feeling like myself again on Thursday. With the weather shaping up for a bluebird day, it was time to hit the high alpine. Frank was out filming with AE Films, but I was able to convince Josh to join me, and his roommate Brett also joined. Our plan was for a double bag- Afley and Purple Peak, which lie adjacent to one another at the end of Scarp's Ridge.
Afley – one that's been on my more recent wish list.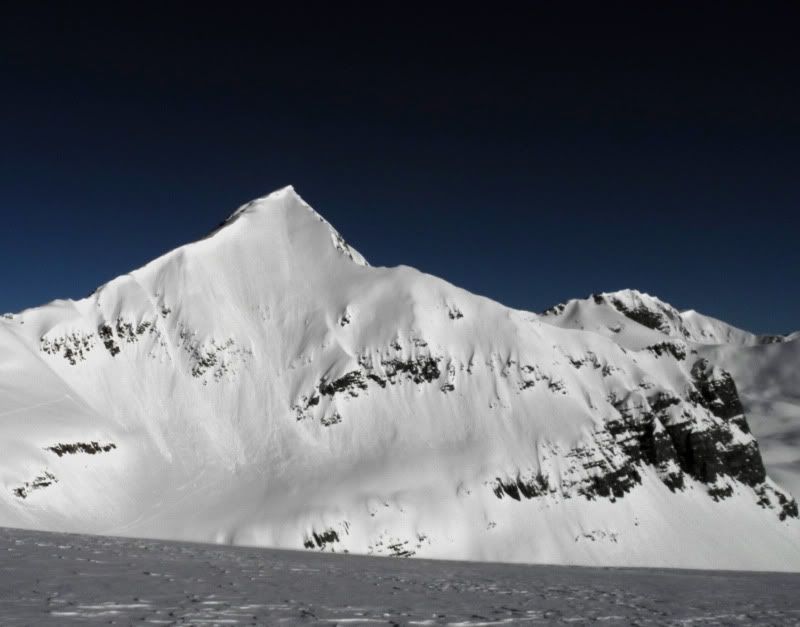 Purple Peak – also on the wish list.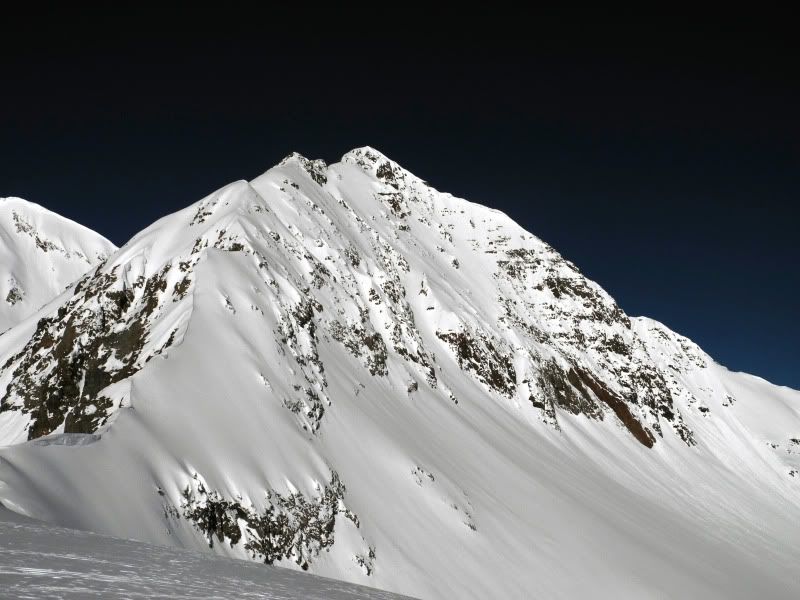 As we took these photos of our intended lines, we debated which to hit first. With temperatures rising fast and wet-slides a definite concern, we decided to hit the east-facing Afley first. We traversed and skinned to the ridge and prepared to boot from there.

View of Purple Peak from the summit of Afley.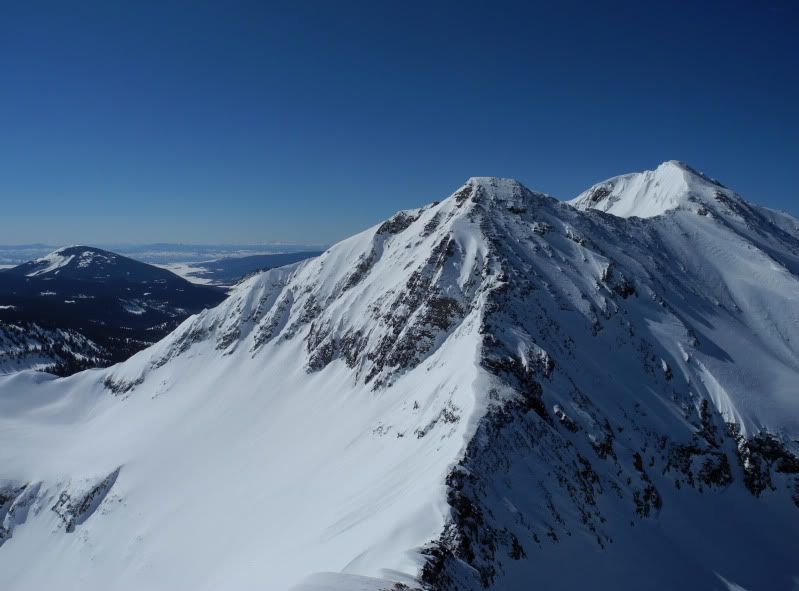 The cornice- scary, but also a beautiful work of art.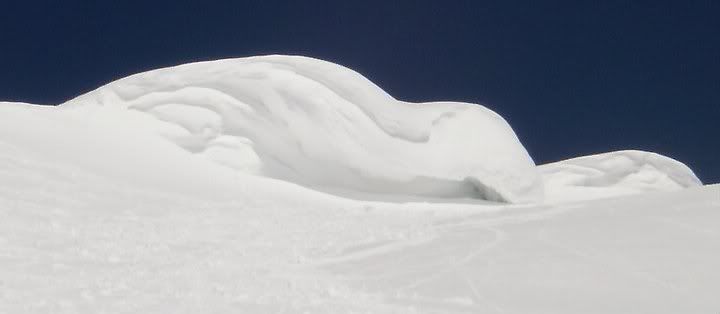 Photo courtesy of Josh Macak.
Josh got first dibs.

Brett, dropping in off the cornice.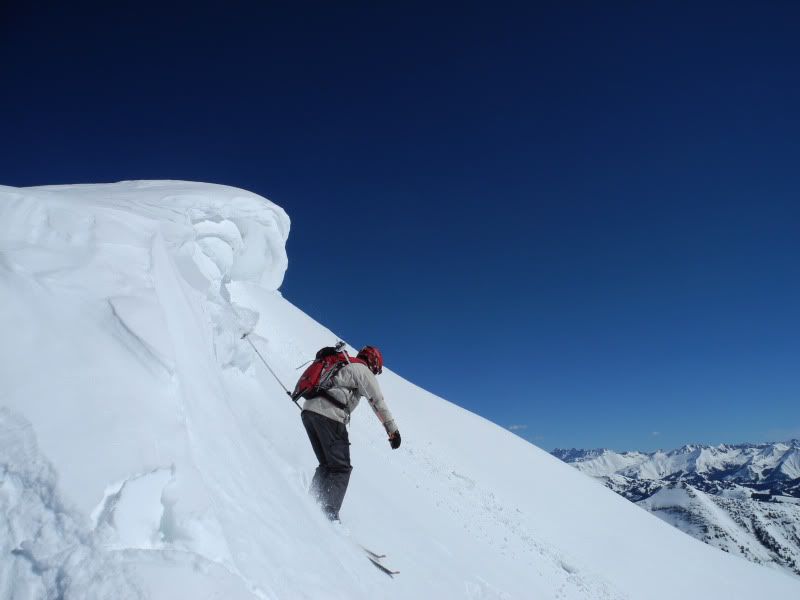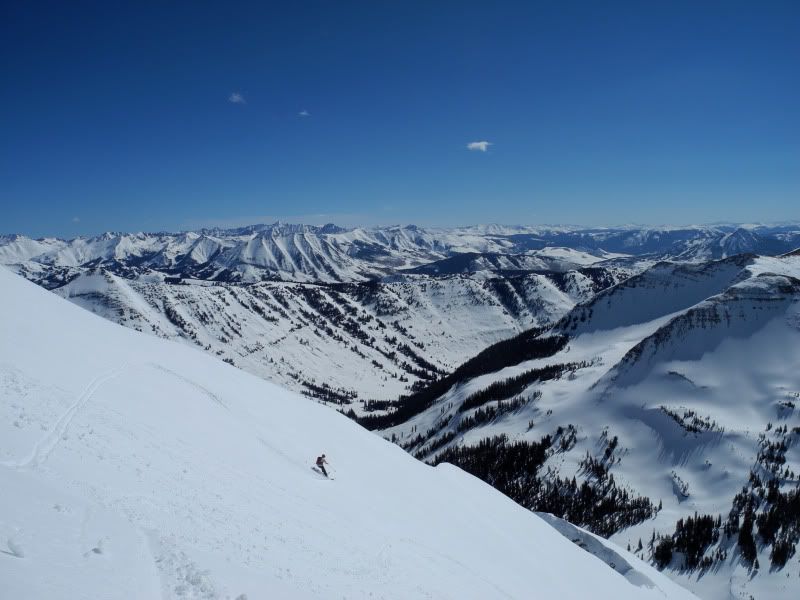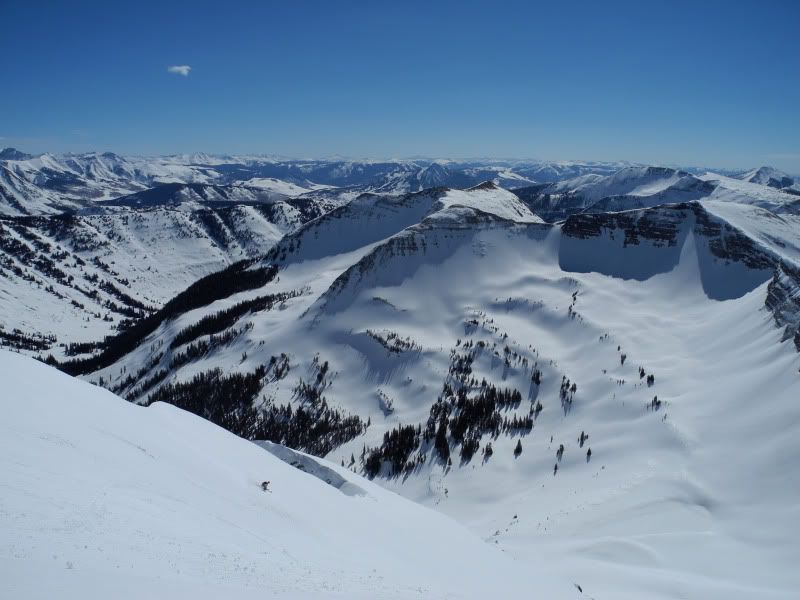 Me.


Photo courtesy of Josh Macak.
The snow was excellent:) And the timing of our descent was perfect. From the bottom of Afley, we began heading over to Purple Peak.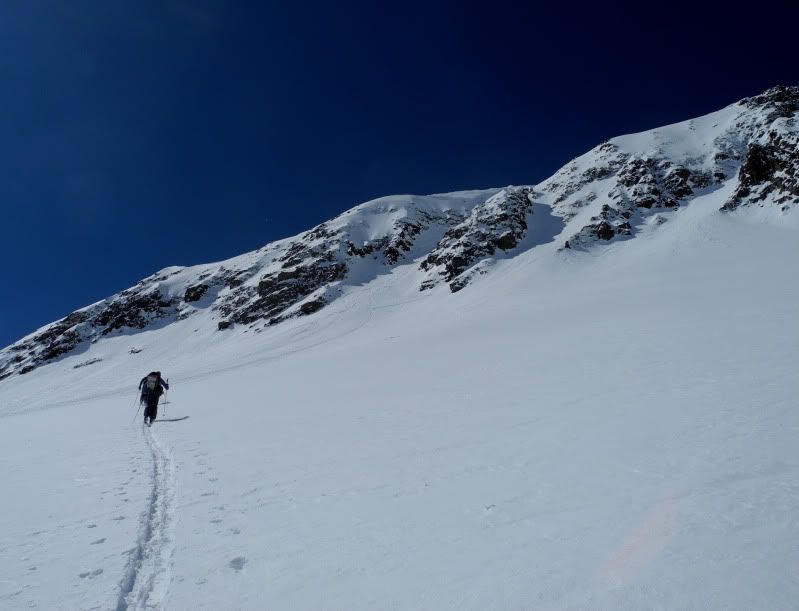 Eventually, it became too steep to skin any longer, and we switched to booting. Brett and Josh.

Brett and I near the top of our line.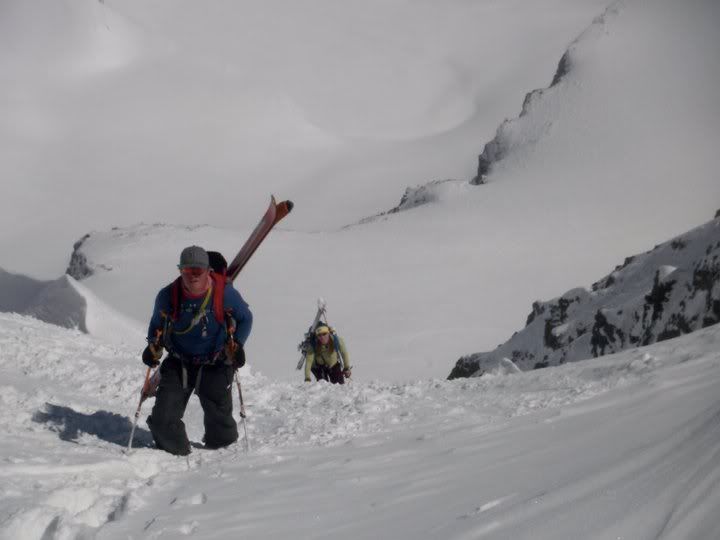 Photo courtesy of Josh Macak.
With this north-facing aspect, we skied April pow. Brett.

Josh.

Me, enjoying the creamy apron.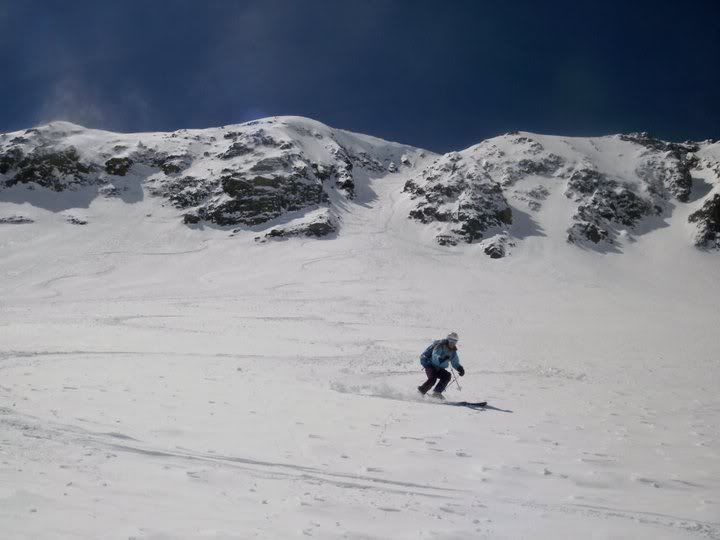 Photo courtesy of Josh Macak.
A look back at our line.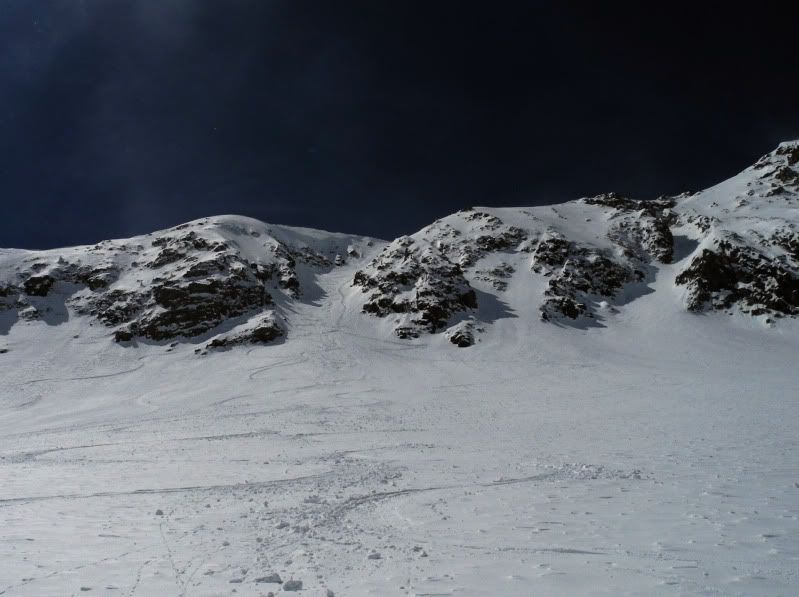 As we skinned back up to the ridge, the winds increased and clouds began rolling in. Our timing again had been perfect. We were back to the trailhead before 1:30, less than 6.5 hours after we'd left. Not bad for a double bag sort of day 🙂 It was great to be out in the high alpine. I can't wait to get out again 🙂 Thanks Josh and Brett for a fantastic day out!
Aside from skiing, biking, and all outdoorsy things,
Brittany Walker Konsella
also loves smiles and chocolate 🙂 Even though she excels at higher level math and chemistry, she still confuses left from right. Find out more about
Brittany
!
Latest posts by Brittany Walker Konsella (see all)