TR: Riding 409 & 1/2 (7 Sept 2009)
(Last Updated On: September 9, 2009)
Sometimes I forget how fun it is to ride with other girls. Sometimes I also forget how fun certain trails are to ride. On Monday, I was reminded of both things. I rode 409.5 with Alison Gannett and Allison Kreutzen. What a great day it was- to have two fabulous female riders accompany me on one of Crested Butte's best, but often forgotten, trails. Here's some pics of the day.
Alison Kruetzen (Don't you love the socks?!)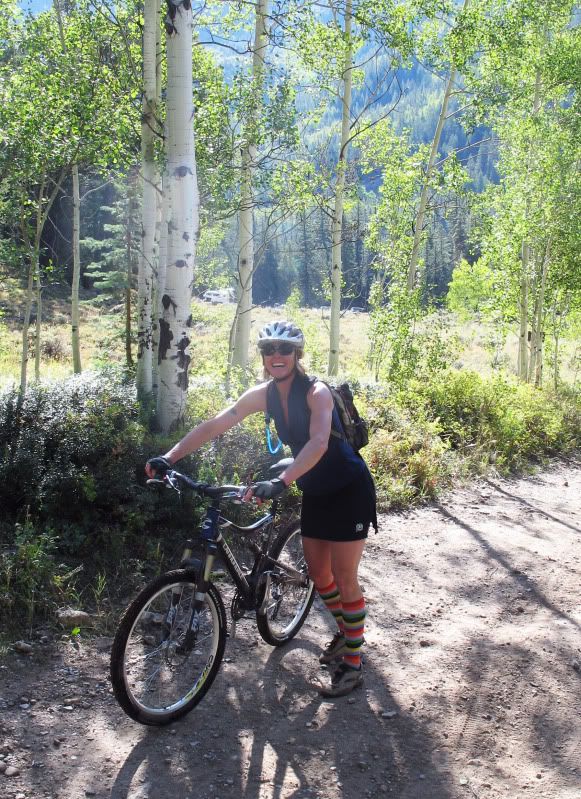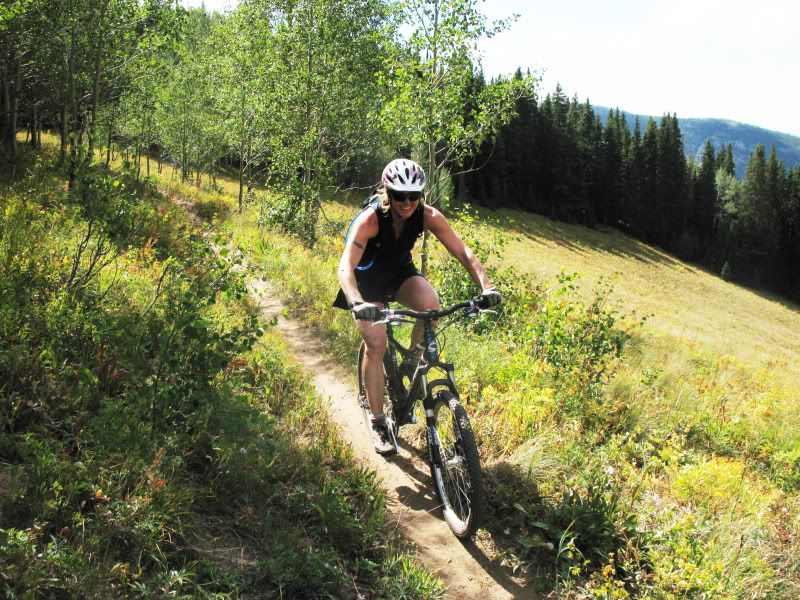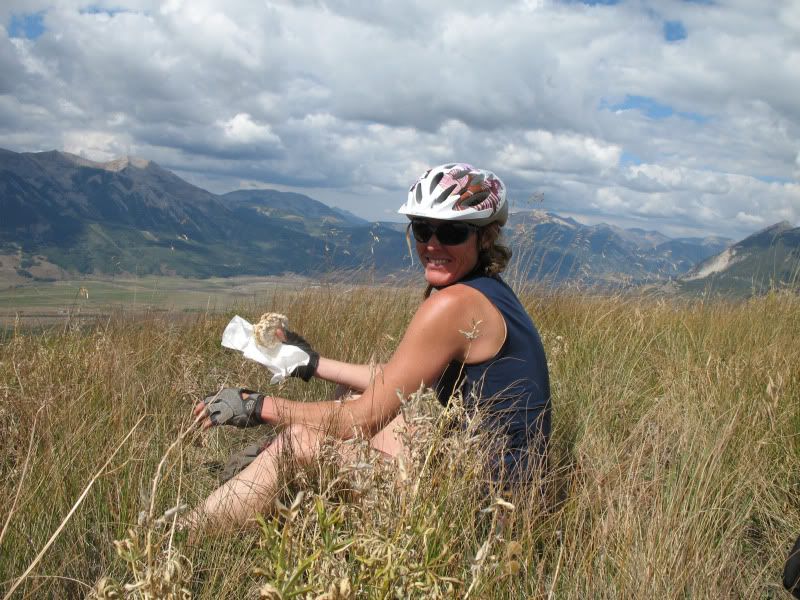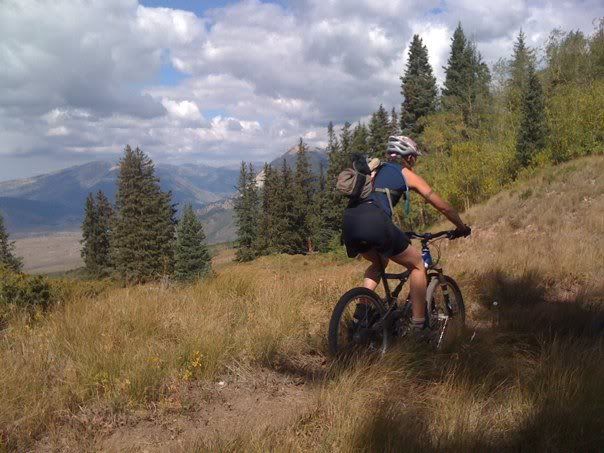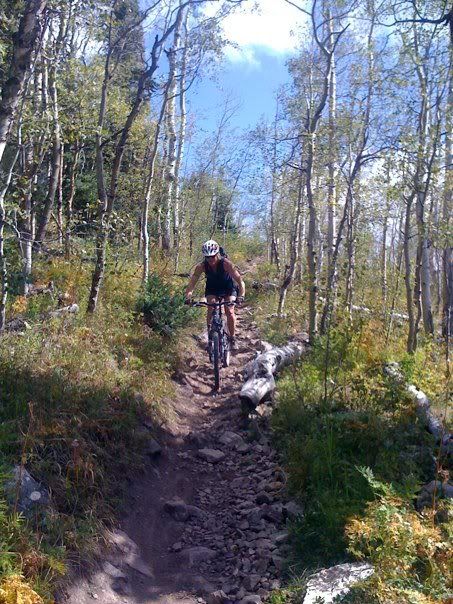 Alison Gannett (Who kicked my butt, by the way!)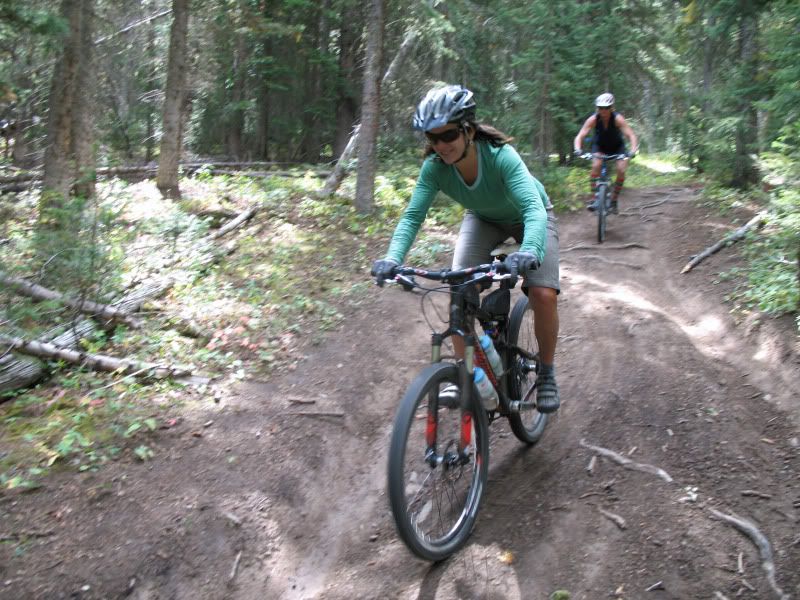 Me (Photos courtesy of Alison!)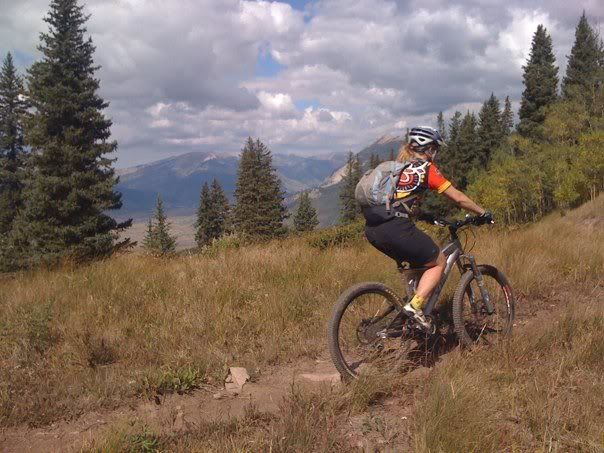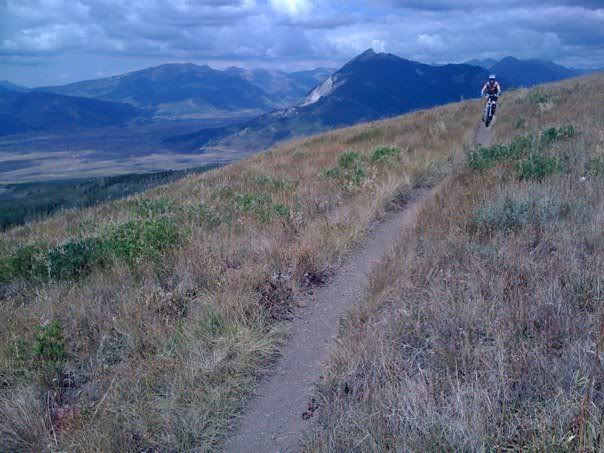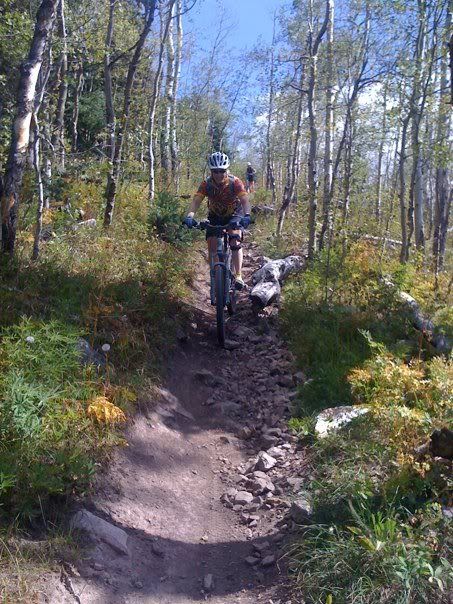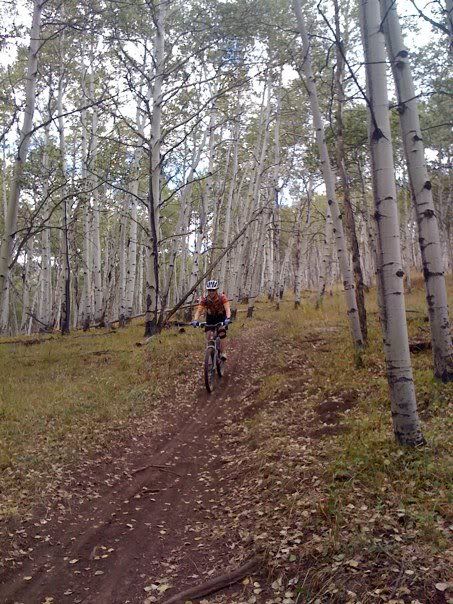 Al(l)ison-squared 🙂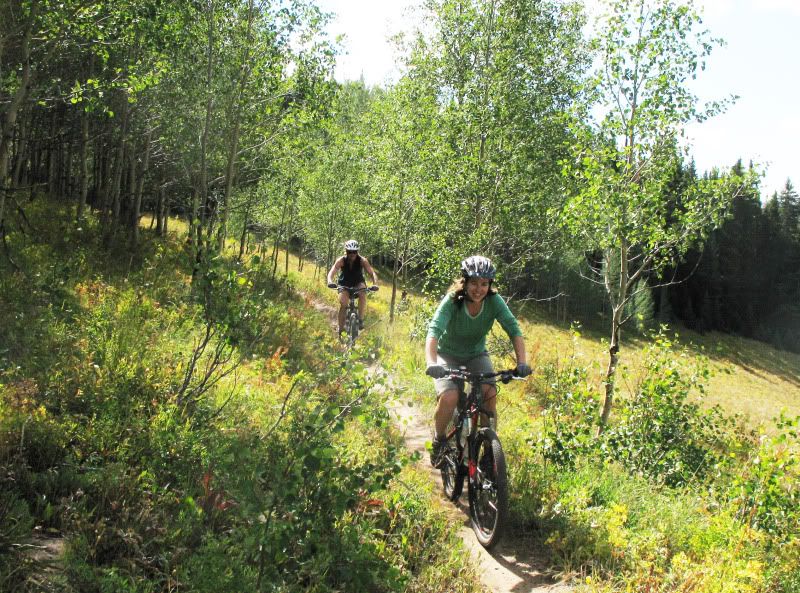 Thanks ladies for a fantastic day out!!!
For more trail information please see 409 and 1/2 on our Crested Butte Mountain Biking Guide.
Aside from skiing, biking, and all outdoorsy things,
Brittany Walker Konsella
also loves smiles and chocolate 🙂 Even though she excels at higher level math and chemistry, she still confuses left from right. Find out more about
Brittany
!
Latest posts by Brittany Walker Konsella (see all)