(Last Updated On: July 16, 2010)
I've been riding a lot these last few weeks, and due to my crazy schedule, most of my rides have been solo. Really, I don't mind too much though, as it gives me the opportunity to explore on my own. I've discovered I have a growing appreciation for what the ski area trails have to offer a rider like me:
1) It's right across the street
2) It takes me 1-2 minutes to get on to single track
3) I can easily spend 2-3 hours riding single track trails at the ski area alone
4) If the weather looks threatening, it doesn't keep me from venturing out since I can be down from nearly anywhere on the ski area in 5-10 minutes, and home a couple minutes later
5) The trails are actually pretty fun
6) It's surprisingly not crowded.
I took time to enjoy my ride this week- My latest favorite loop: Go up Prospector, descend Painter Boy to service road, follow service road to top of Peachtree lift where it meets up with West Side, up West Side, descend upper Luge, take service road to top of Lower West Side, descend Lower West side. This loop takes about an hour and a half at a comfortable pace, making it perfect for when I can only get a short ride in for the day.
Anyway, this is not a great TR or anything. I just wanted to share a bit of trail stoke as I felt particularly inspired by the scenery that day. Please excuse the photos as they were "not planned". I ended up using the camera on my cell phone. Hope you enjoy the pics anyway 🙂
Propector starts out in a field of skunk cabbage.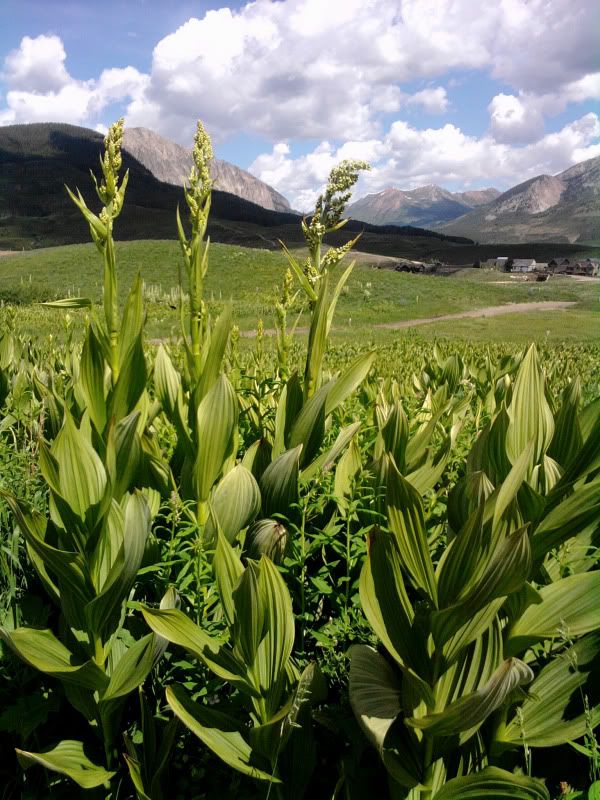 If you like wildflowers, you'll enjoy yourself here.

The wildflowers are most certainly at their peak.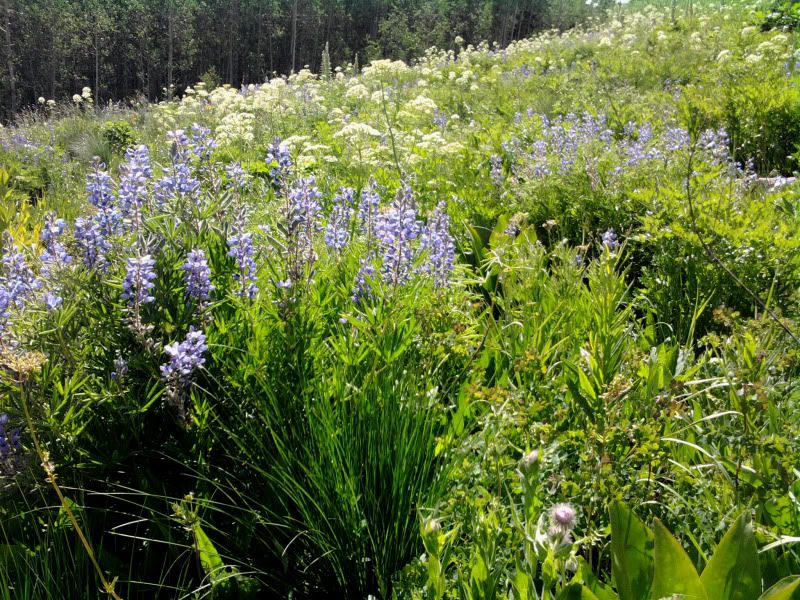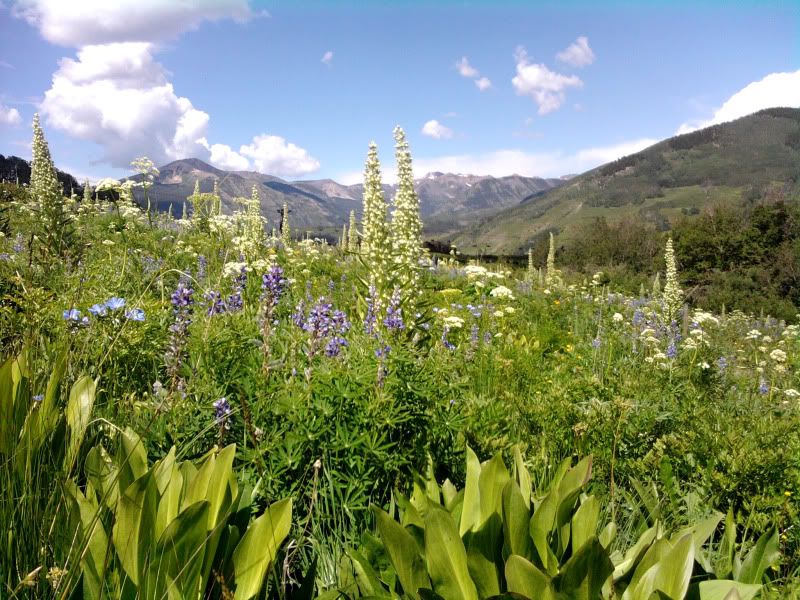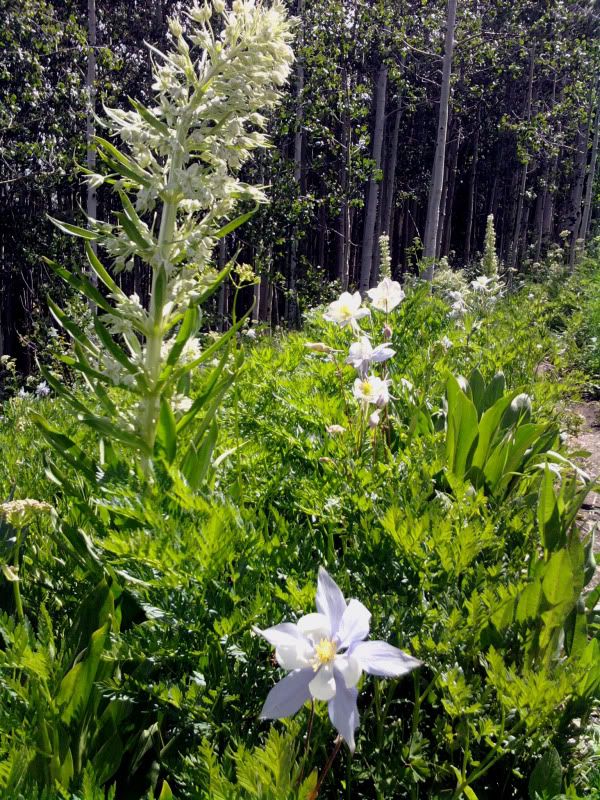 Lots of Monument flowers here too, and a fantastic Aspen forest.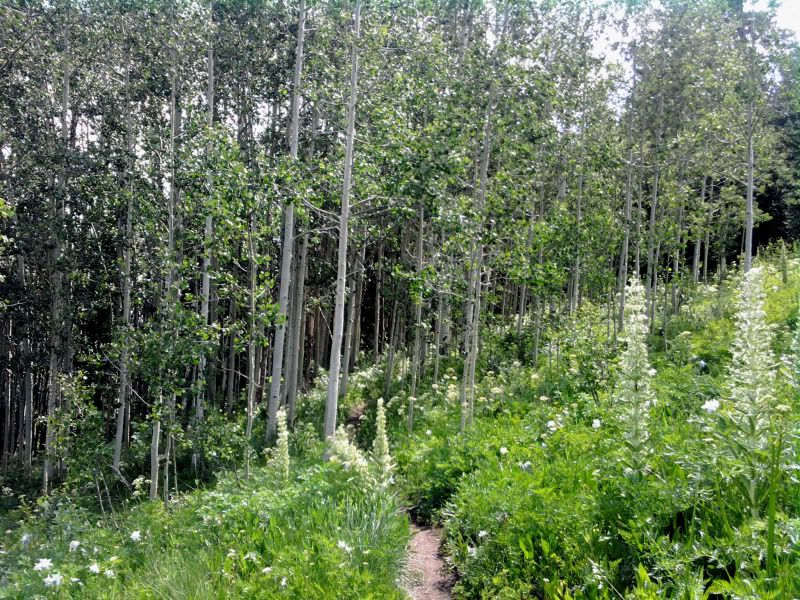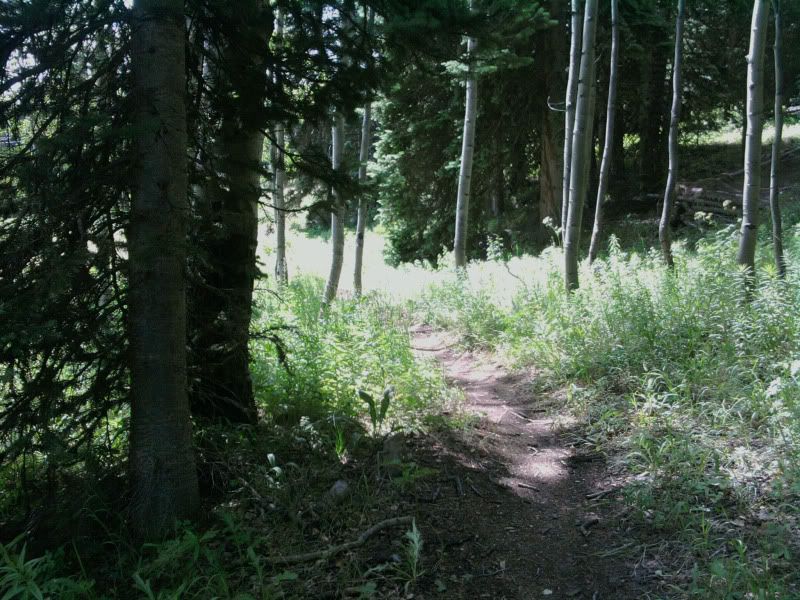 West Side trail is wonderful.

And it offers inspiring views as well.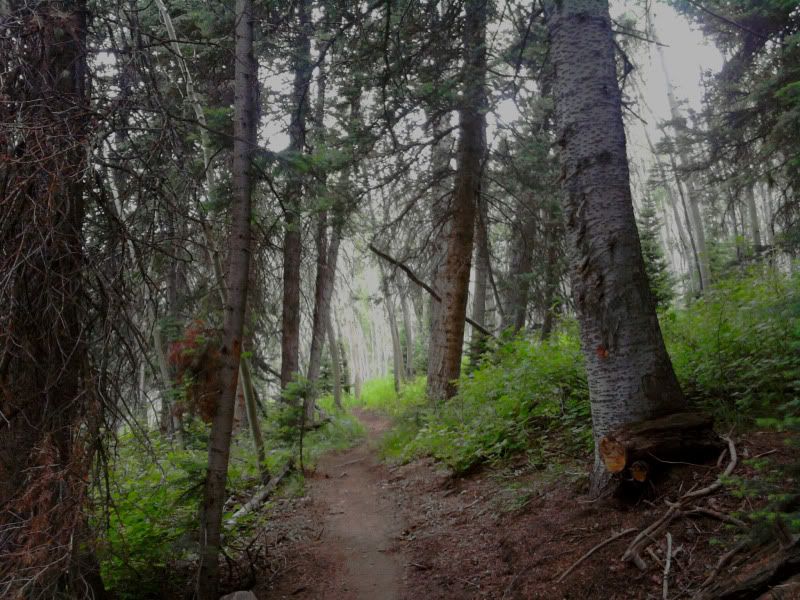 (Note: West Side Trail is definitely not one cohesive trail. The part below the service road was built years ago and is definitely better as a descending route and does not make a good ascent route unless you enjoy steep loose switchbacks. The part of West side trail above the service road, above the Peachtree Lift, was built just last year. Although it was probably intended to be an good descending trail, it lacks flow in this direction, and is much better enjoyed as an ascent route.)
Sometimes when I ride West Side I feel like I'm in the Pacific Northwest….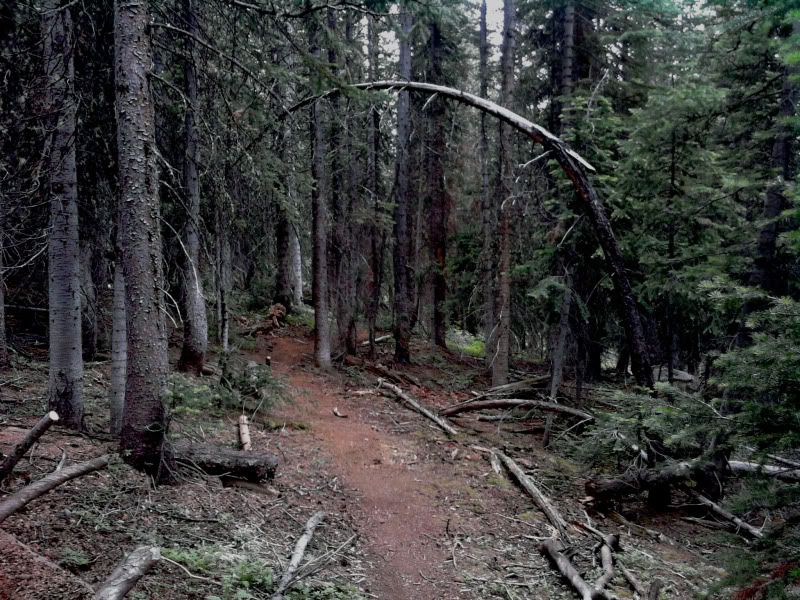 Other than seeing a few people at the top of Prospector getting ready to head down the Woods Trail, I didn't see a single soul… Just another reason why I love Crested Butte.
Aside from skiing, biking, and all outdoorsy things,
Brittany Walker Konsella
also loves smiles and chocolate 🙂 Even though she excels at higher level math and chemistry, she still confuses left from right. Find out more about
Brittany
!
Latest posts by Brittany Walker Konsella (see all)