TR: Garmisch-Partenkirchen & Marienberg Ski Tour (Feb 2019)
(Last Updated On: March 30, 2019)
Garmisch-Partenkirchen is a ski town located in Bavaria, Germany, just on the edge of the Alps. It was officially formed in 1935 when the towns of Garmisch and Partenkirchen united. For us, it was where our friend Conan lived – our friend who was going to join us on our European ski trip. And it was where our voyage all began.
Garmisch is incredibly scenic and surrounded by intimidating, angry mountains.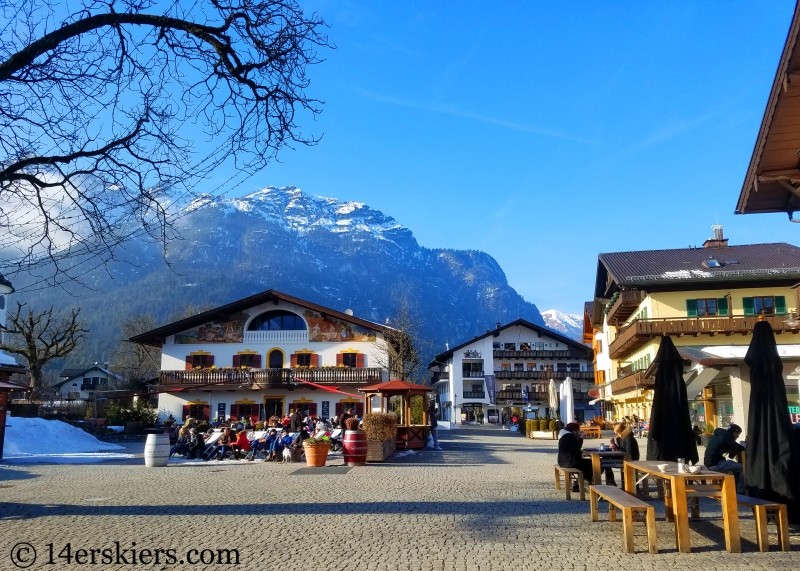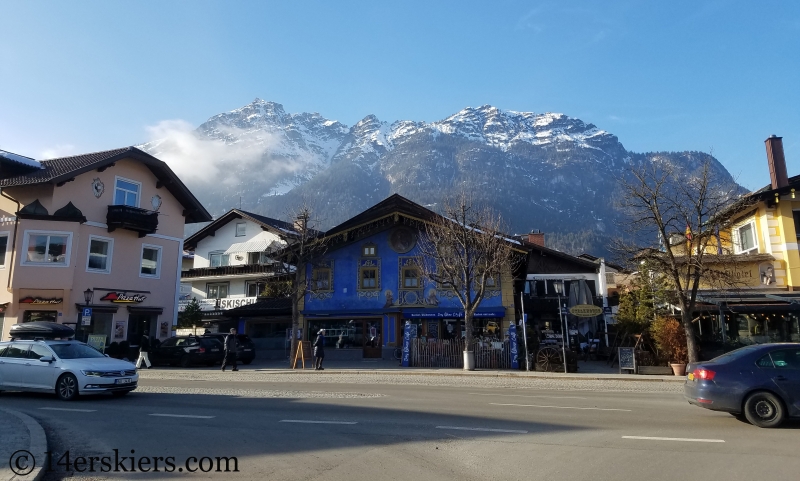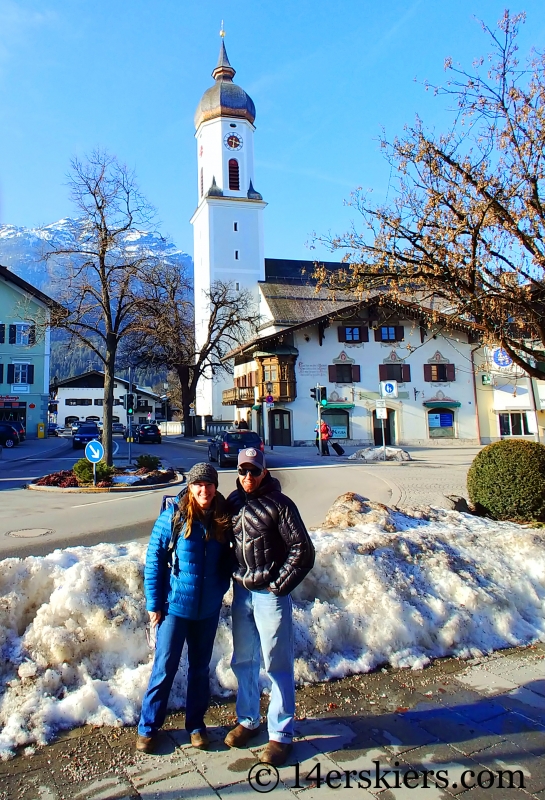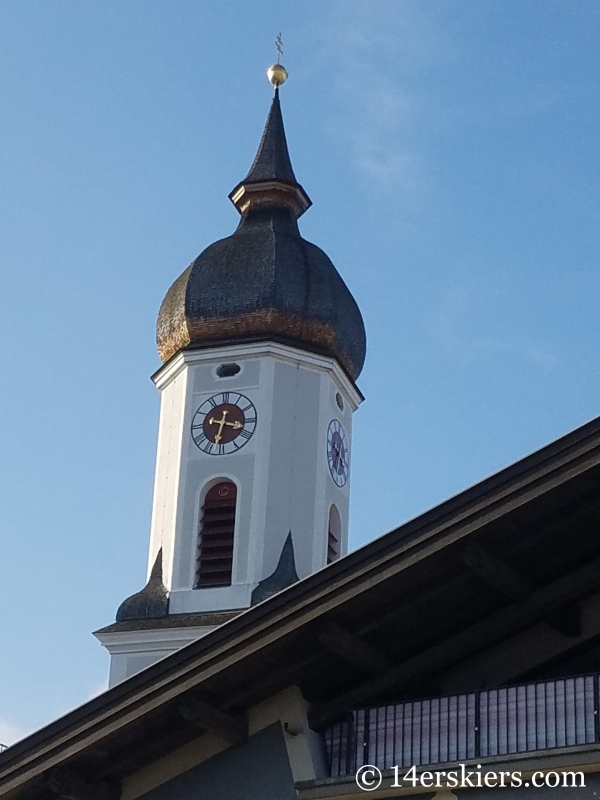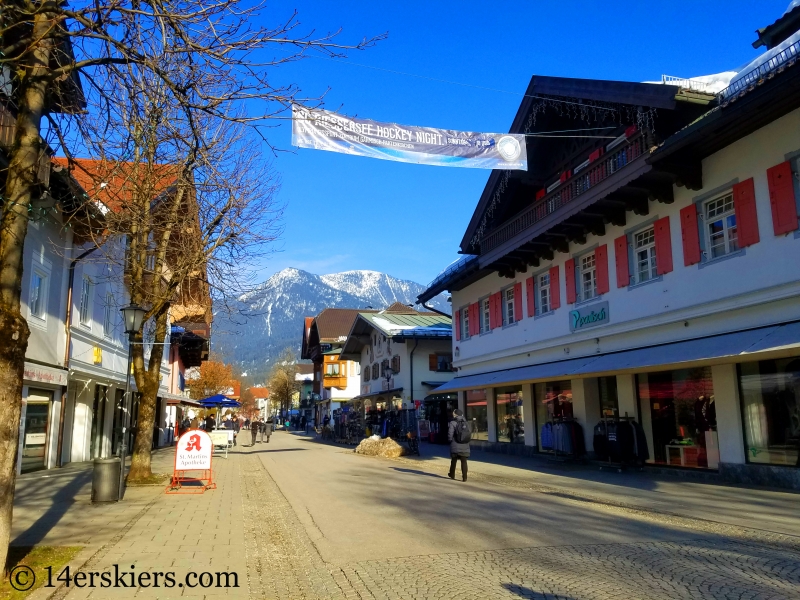 It is also home to Zugspitse, Germany's highest peak at 2962 meters (9718 feet). Of course, half of it lies in Austria….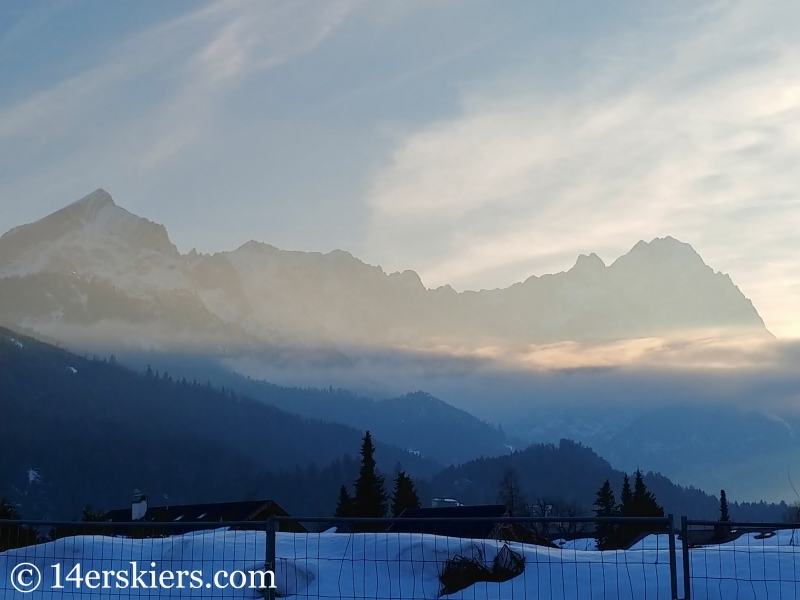 Conan insisted we try gluhwien – basically hot spiced wine, as opposed to hot spiced cider.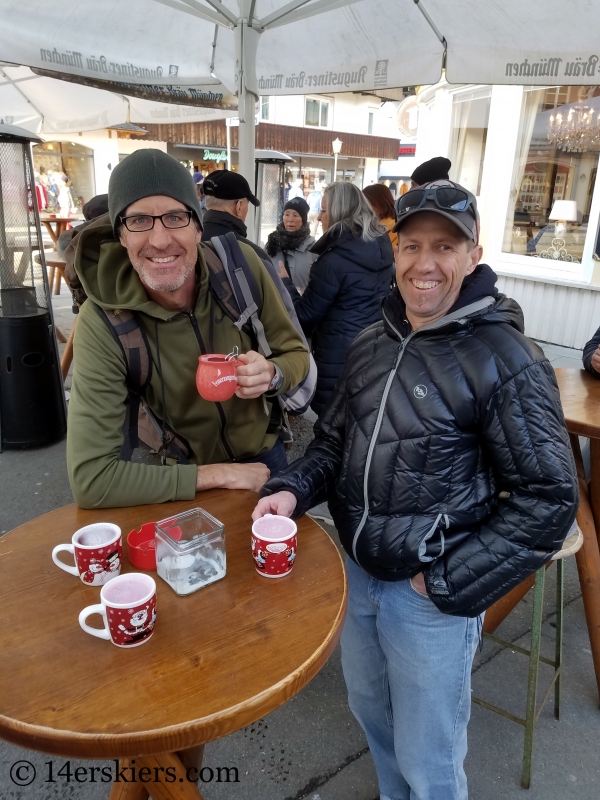 Apparently, they still celebrate Christmas in February in Garmisch 😉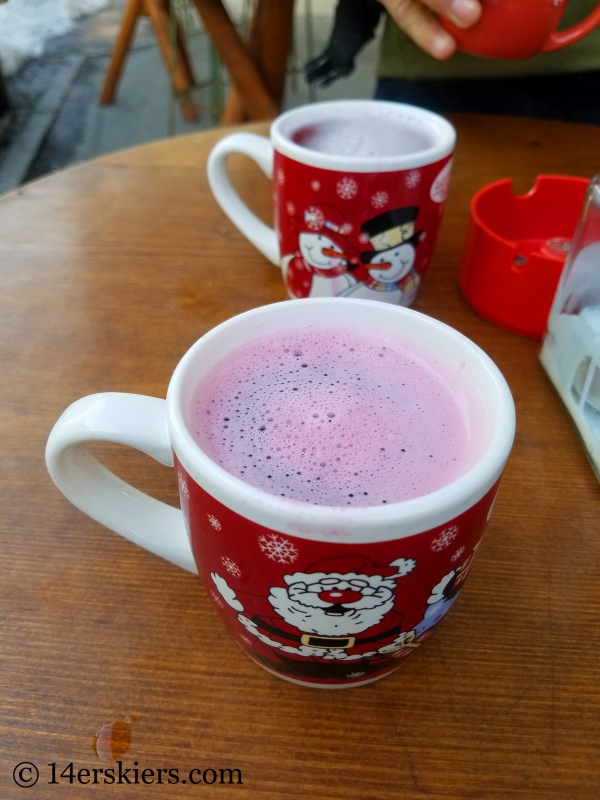 After flying direct from Denver to Munich, we were jet-lagged. So, rather than pushing for a little further destination, we decided to start our first tour (the day after arriving into Germany) close to Garmisch – in the mountains of Tirol just over the Austrian border. We drove to the town of Biberwier and began our tour from Marienberg Ski Area. Our plan was to circumnavigate the massif whose highest peak is Grunstein (2663 m). We took three lifts for a bump in elevation (ski touring tickets are cheap).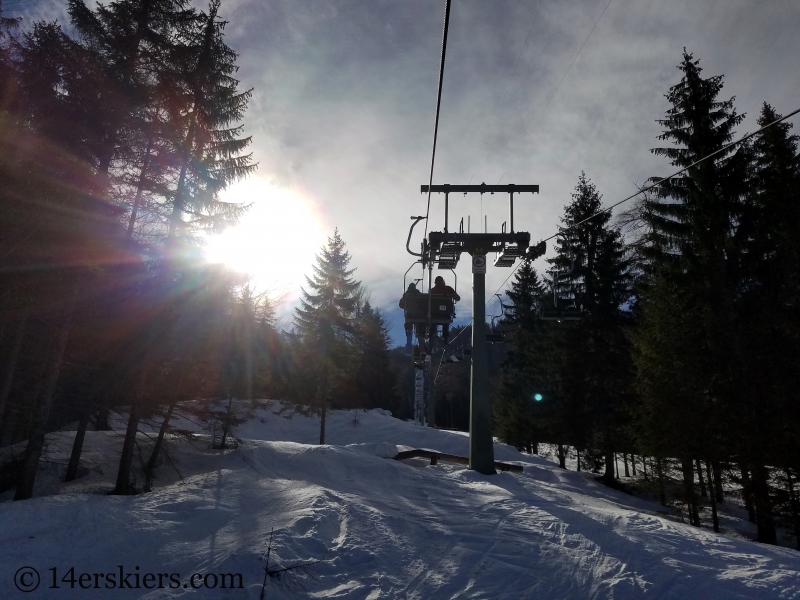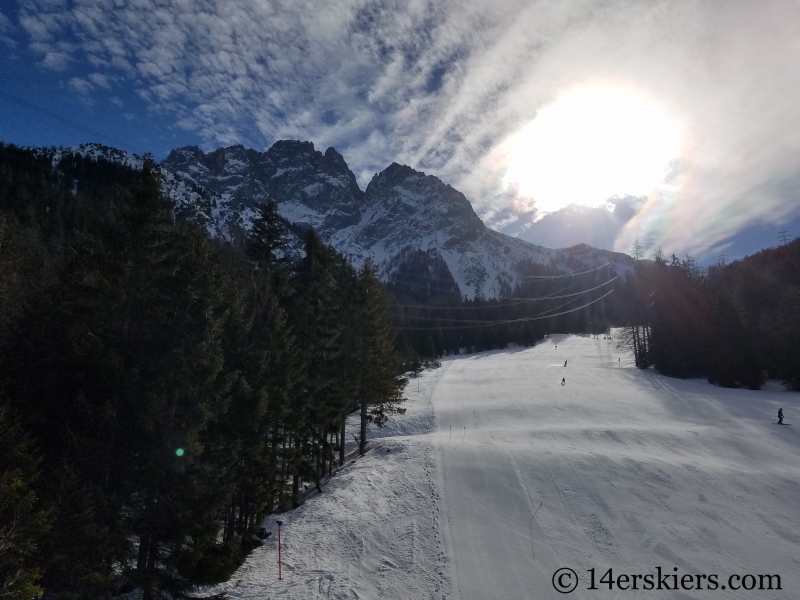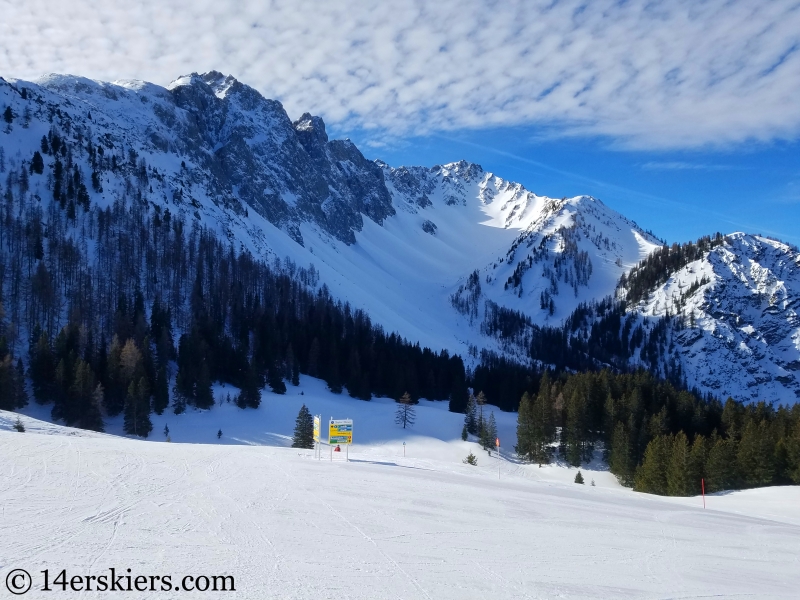 At the top, we began our ascending traverse toward the first of three cols – Holltori.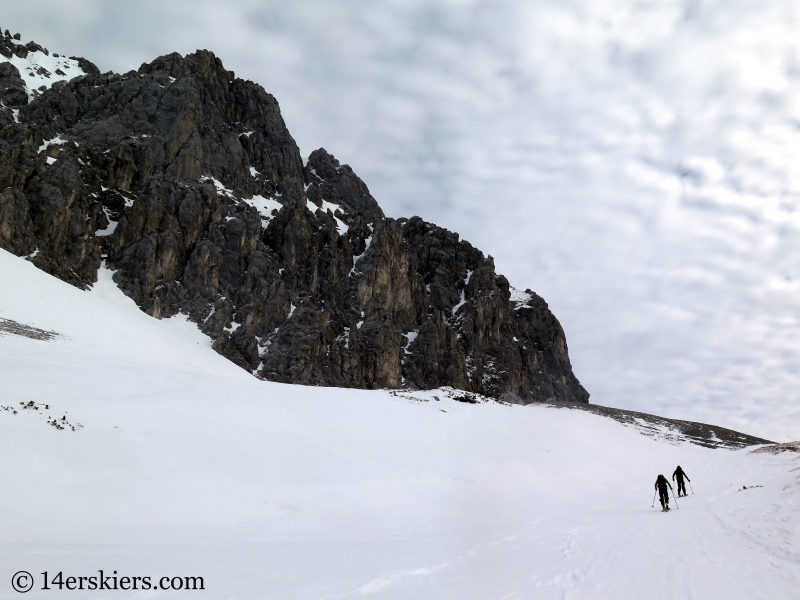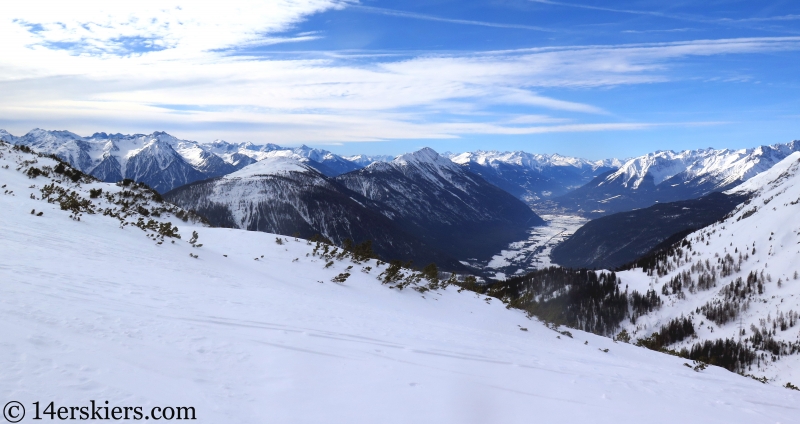 The Alps are just always so beautiful.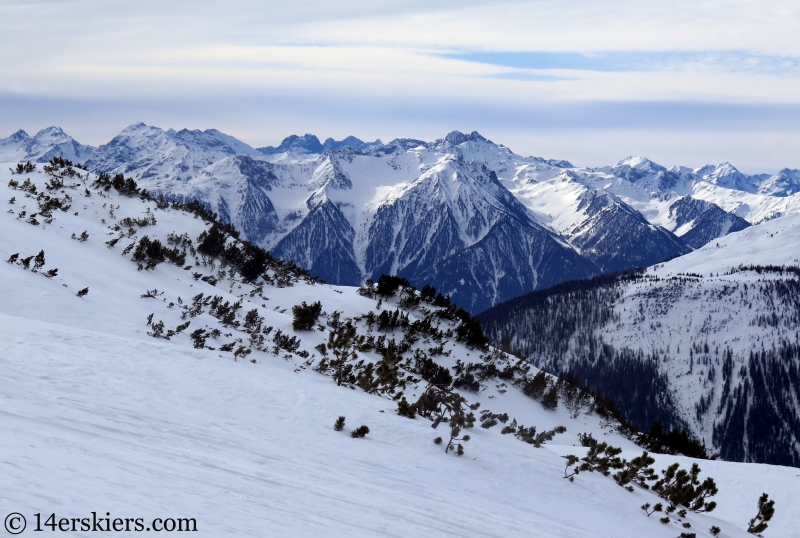 From Holltori, we skied down a few hundred vertical feet to the valley below.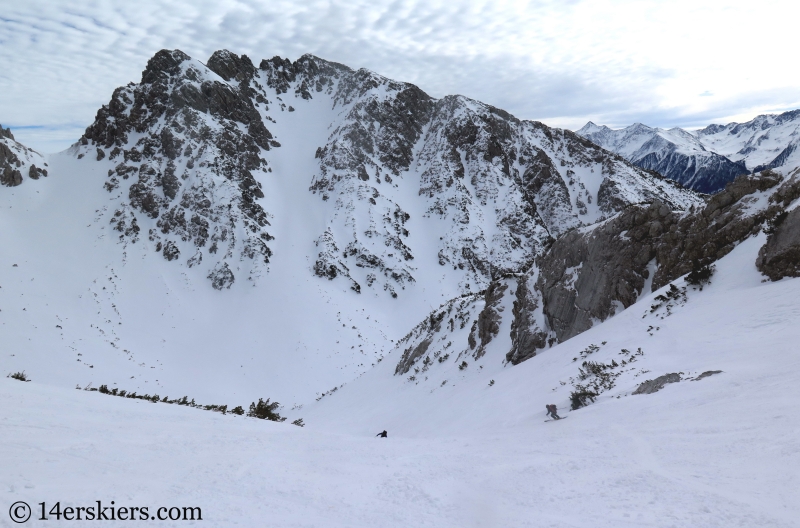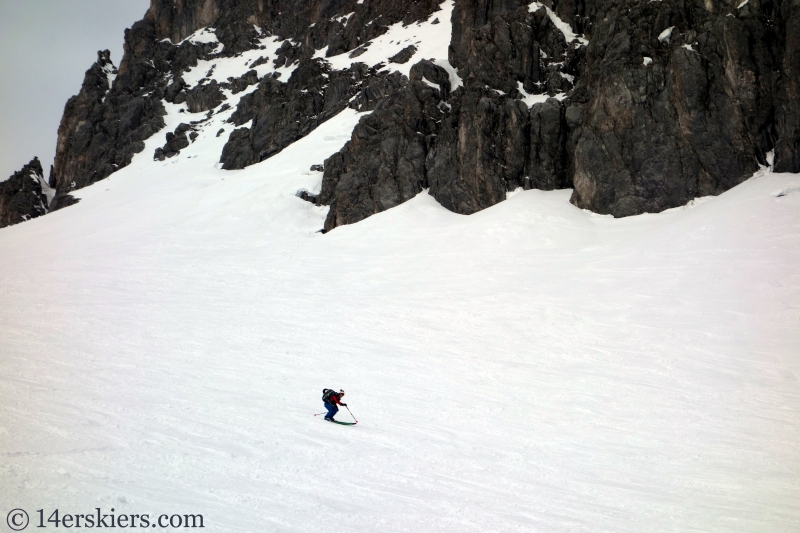 As we rounded the corner we saw a lot people. I mean, a lot of people. Keep in mind, this is European "backcountry". It was a Sunday with great weather…. And we made our way up to our second col, Gunsteinscharte, along with all of our new Euro friends.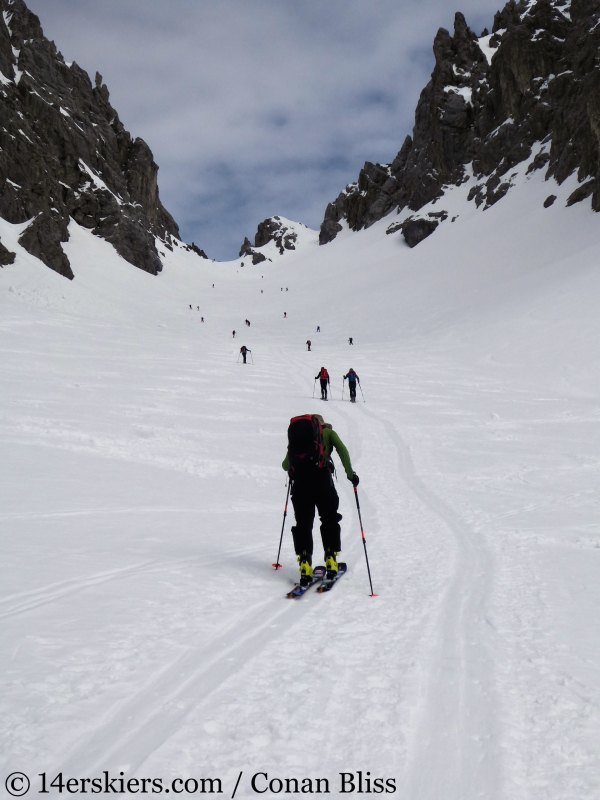 The top of the col was a bit of a cluster – with Euros doing all kinds of silly things that I would never consider, like numerous people walking down from the col in ski boots. Conan, Frank, and I decided to ski it….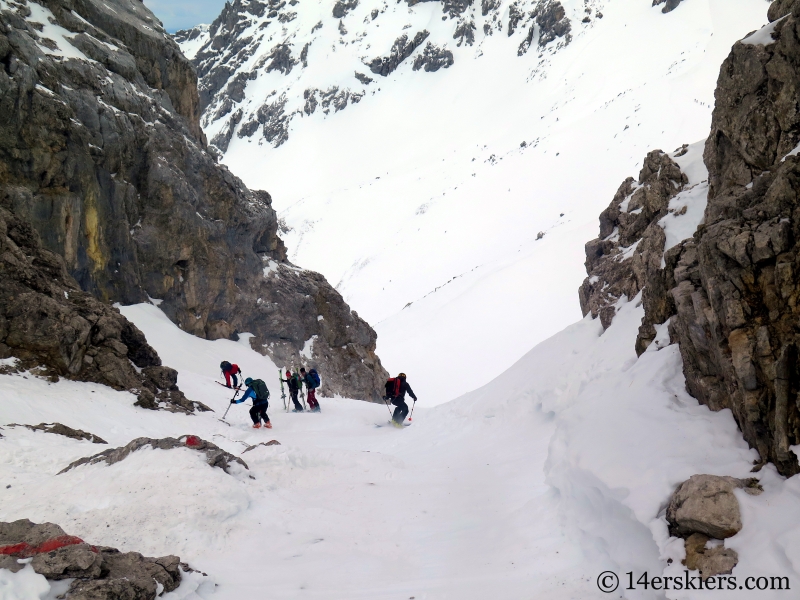 After Gunsteinscharte, we finally hopped off the Euro train and suddenly we were mostly alone among giants – with some good skiing along the way! Frank.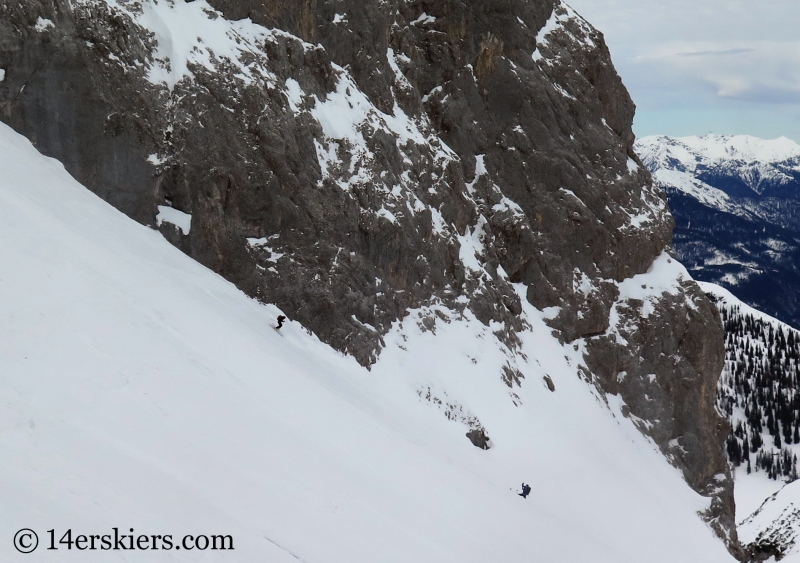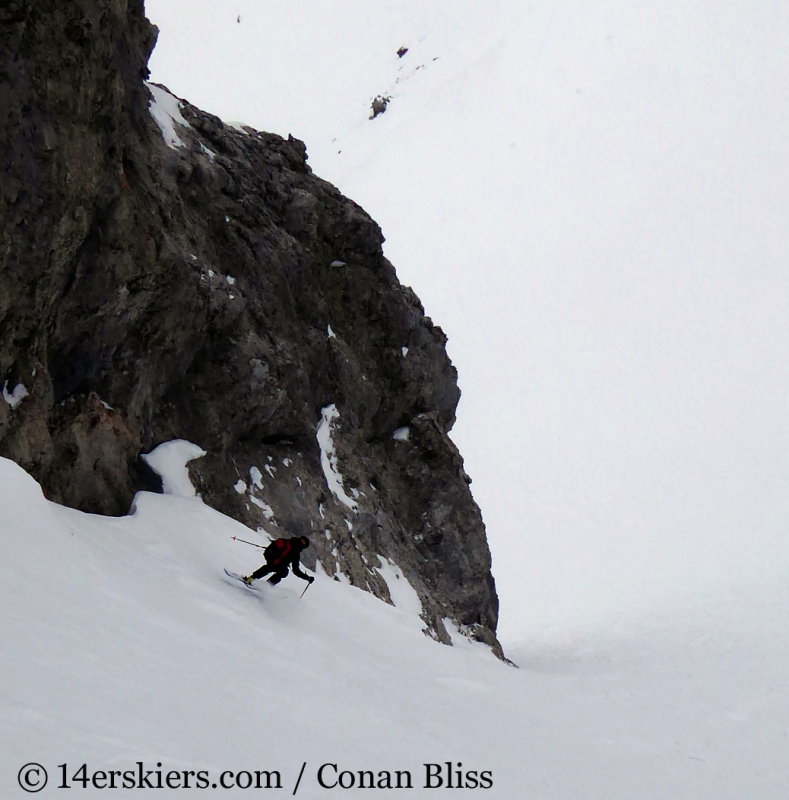 Me.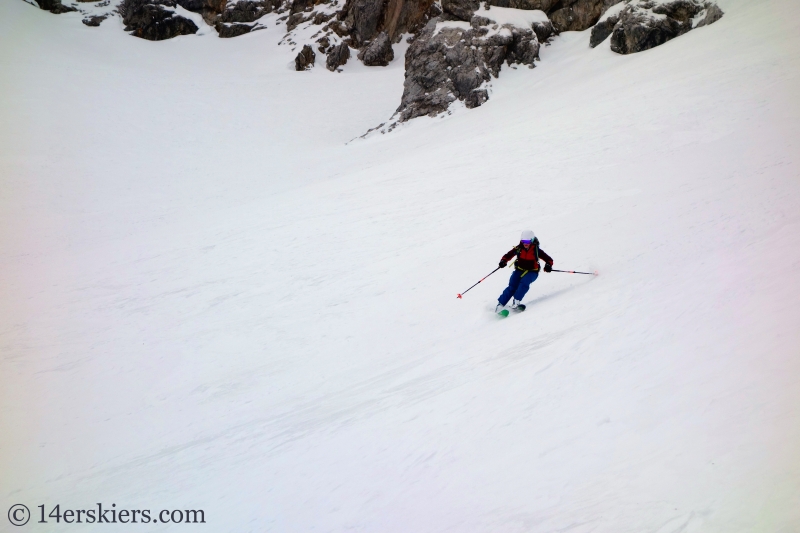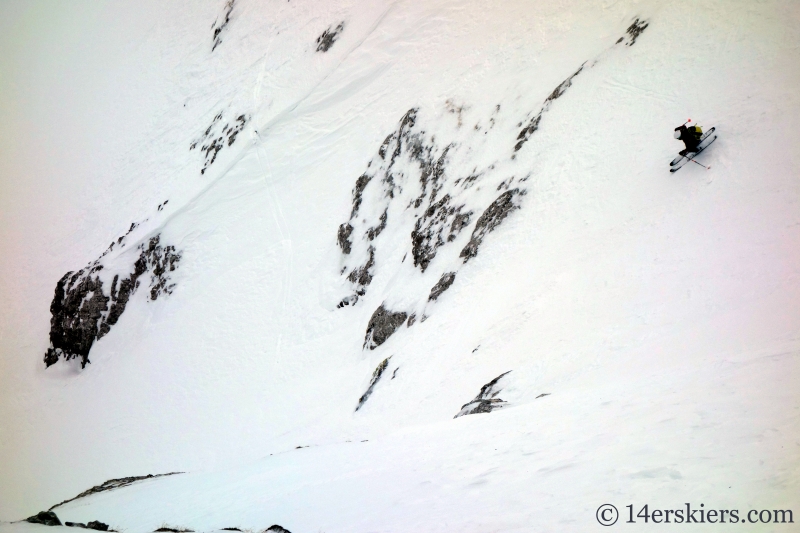 Conan.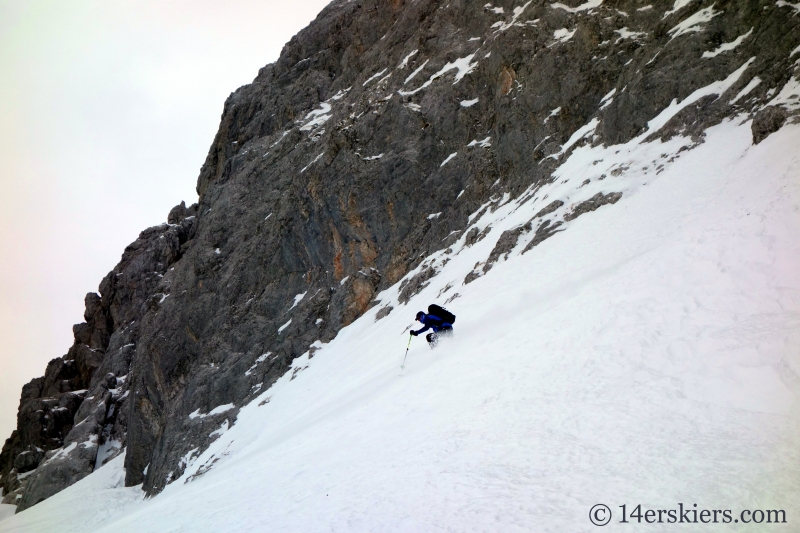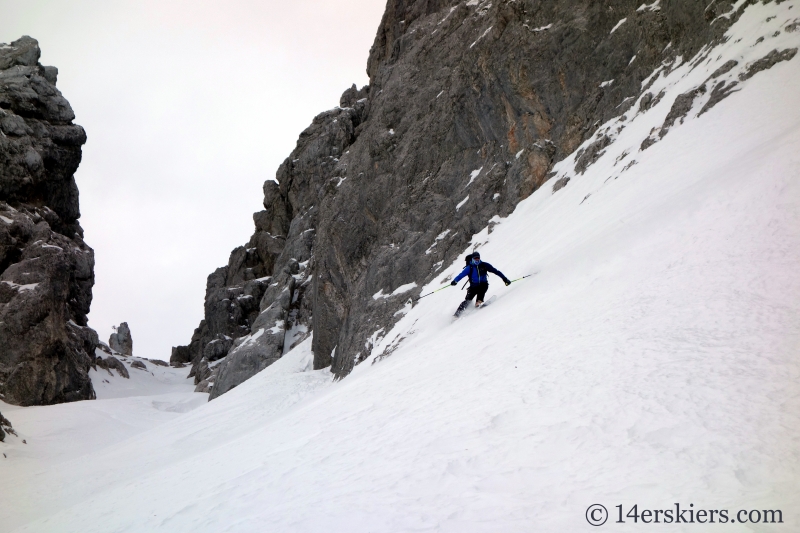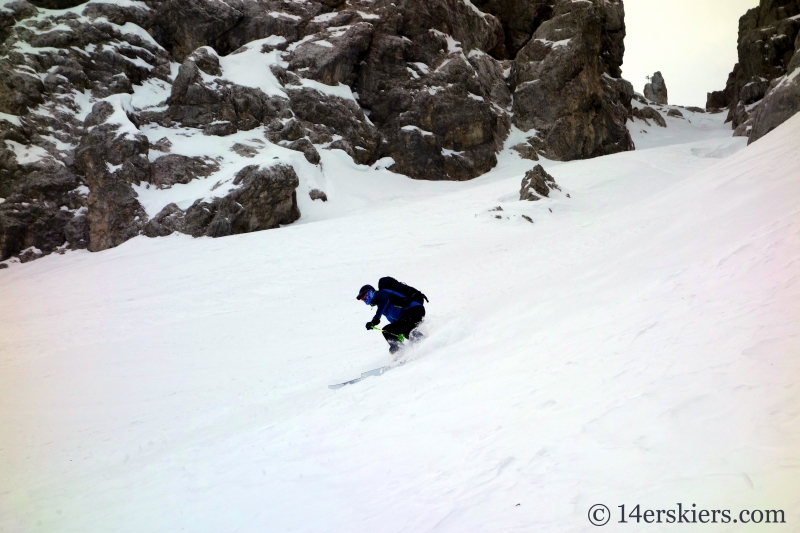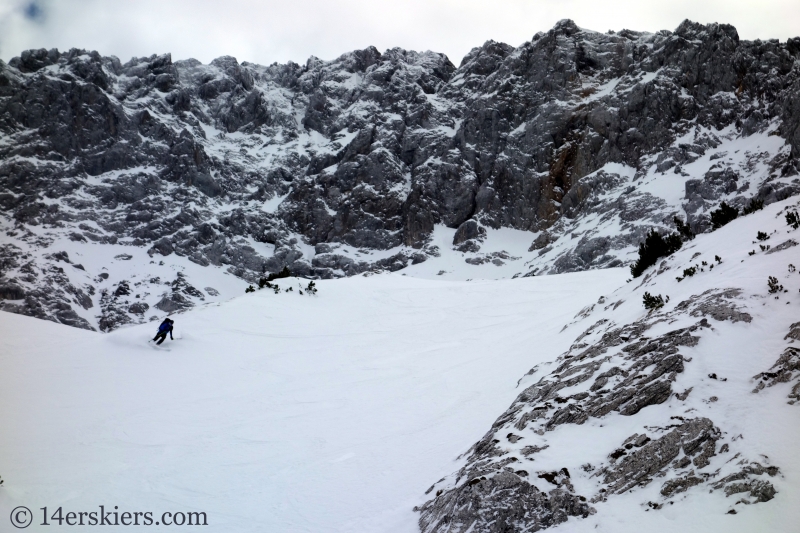 After a fun ski, we headed upward toward the last col, Beiberwiererscharte. But, we took a little detour for some added scenery and skiing.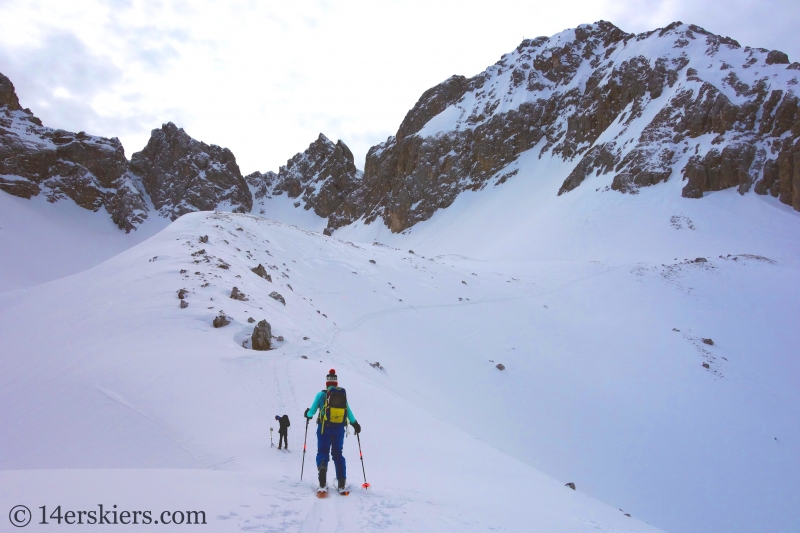 Lots of eye candy.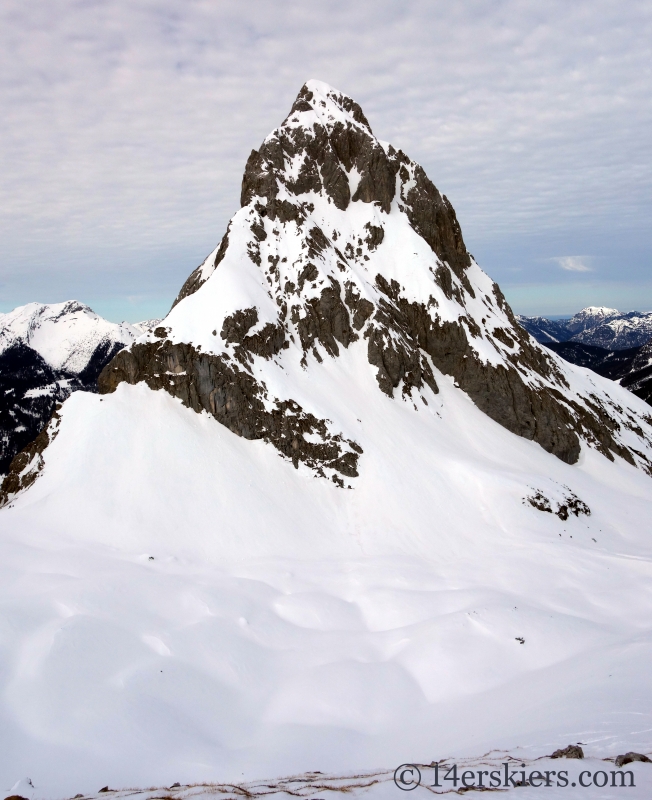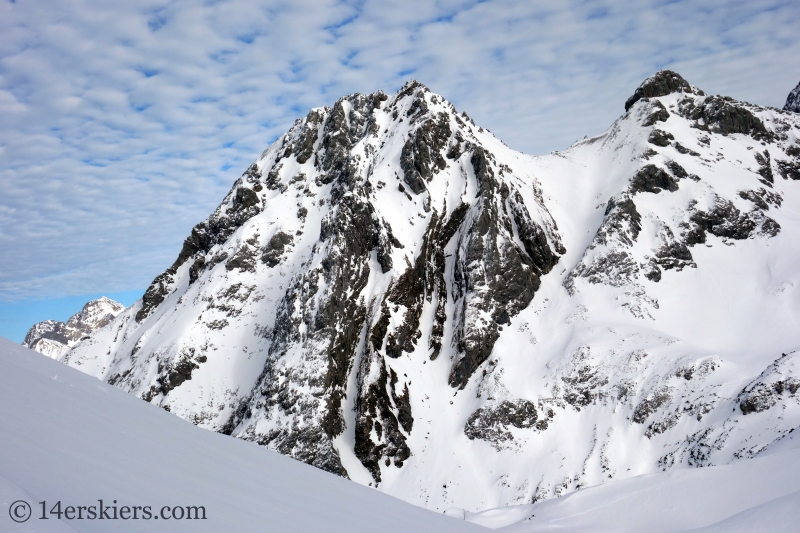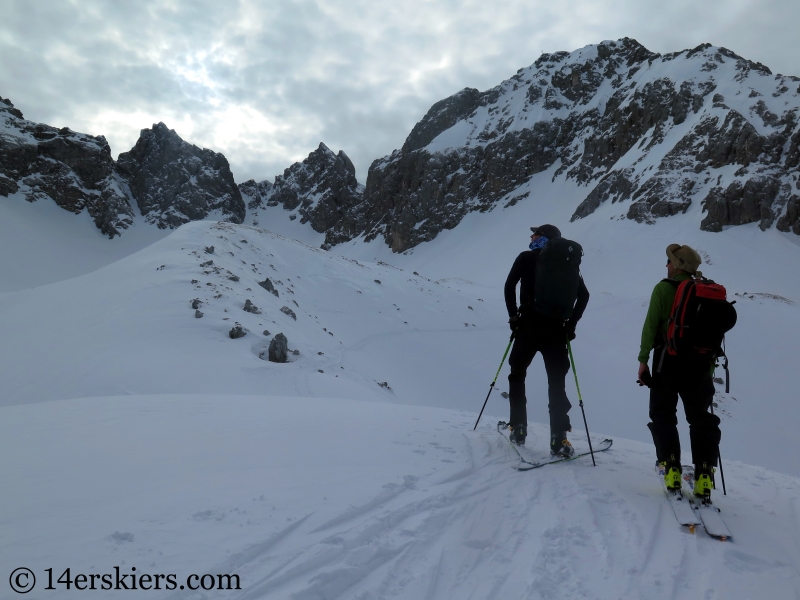 A few turns back toward the last col.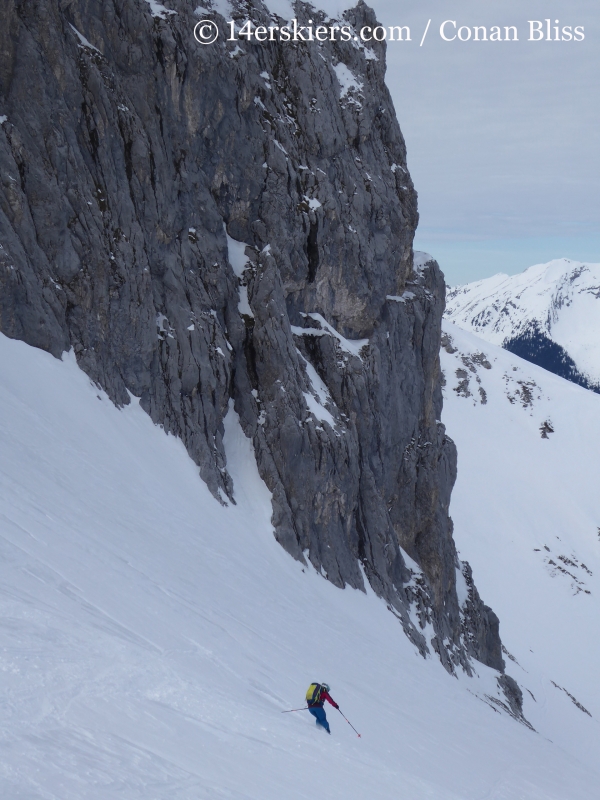 It's called Beiberwiererscharte because it leads to the town of Beiberwierer, seen below in the photo. "Scharte" is translated as "notch", meaning a pass or col.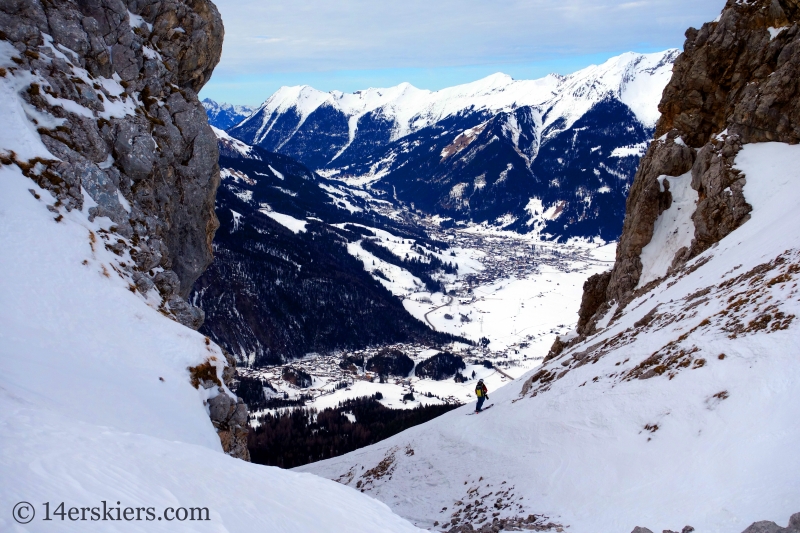 We enjoyed over 3000 vertical feet of skiing back to the valley floor. Conan.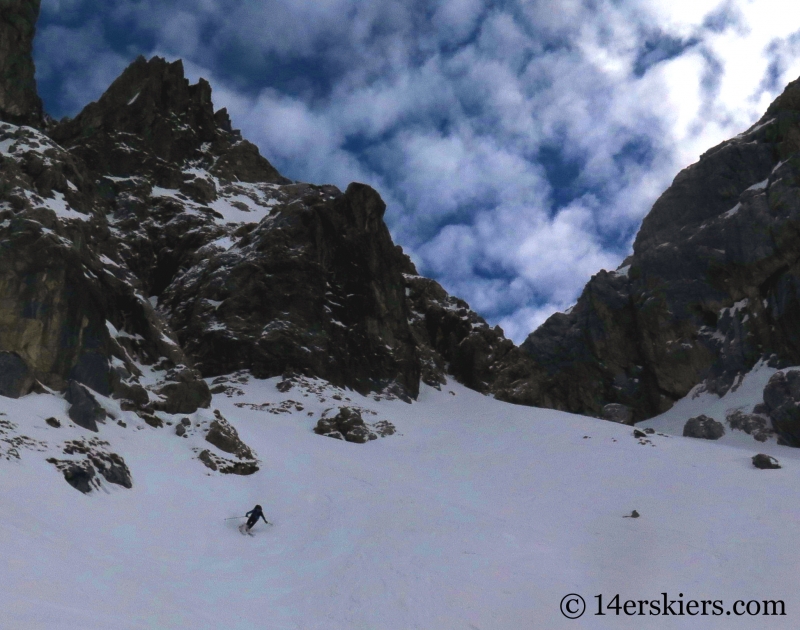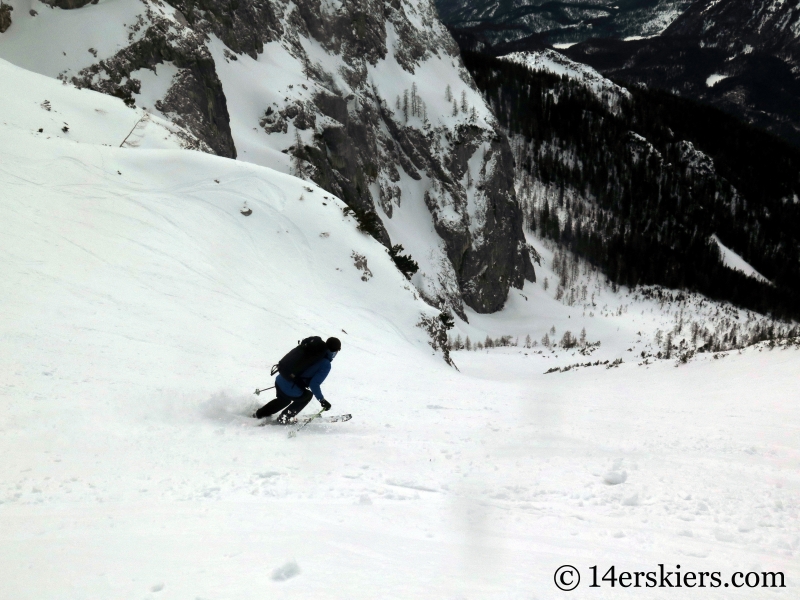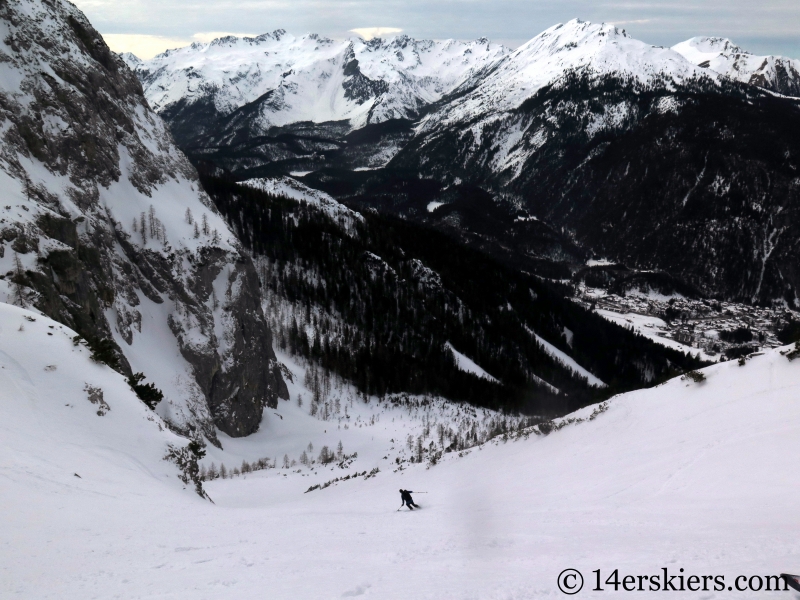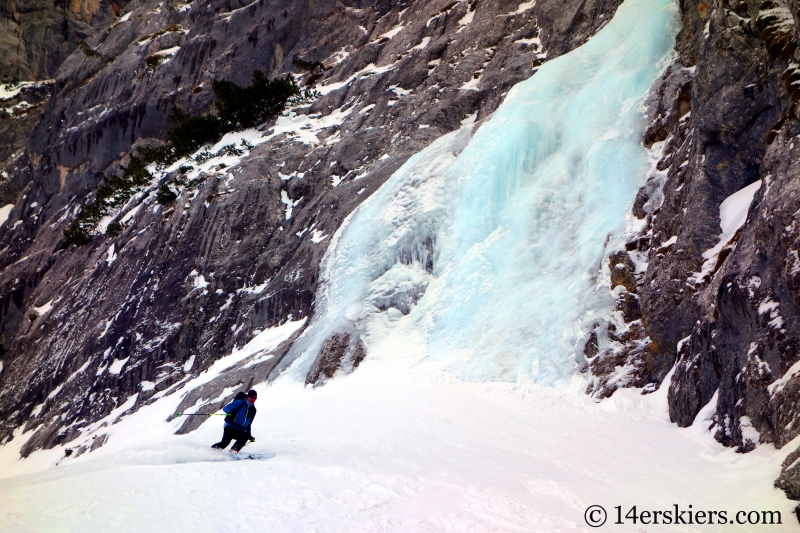 Frank.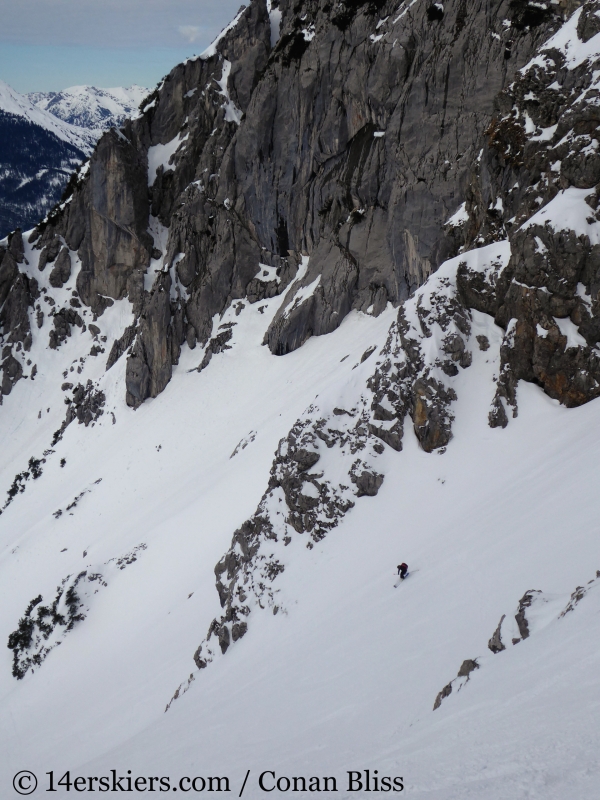 '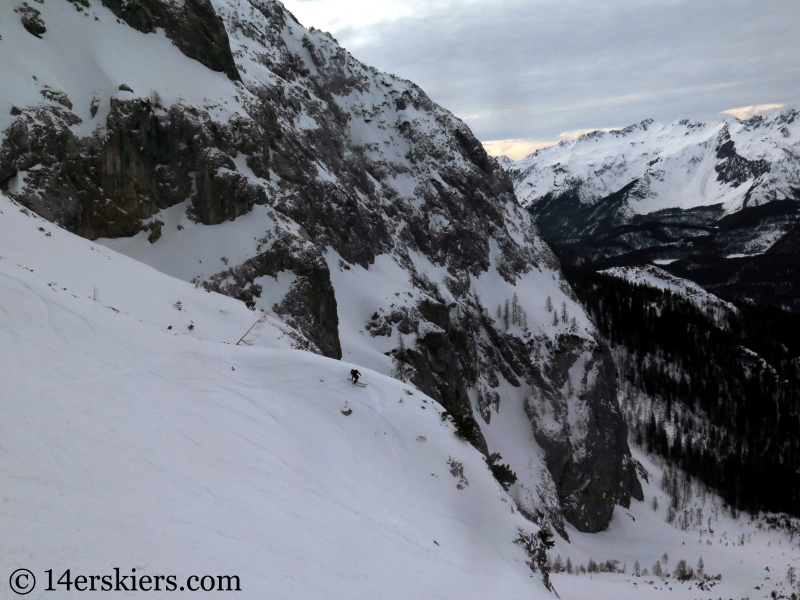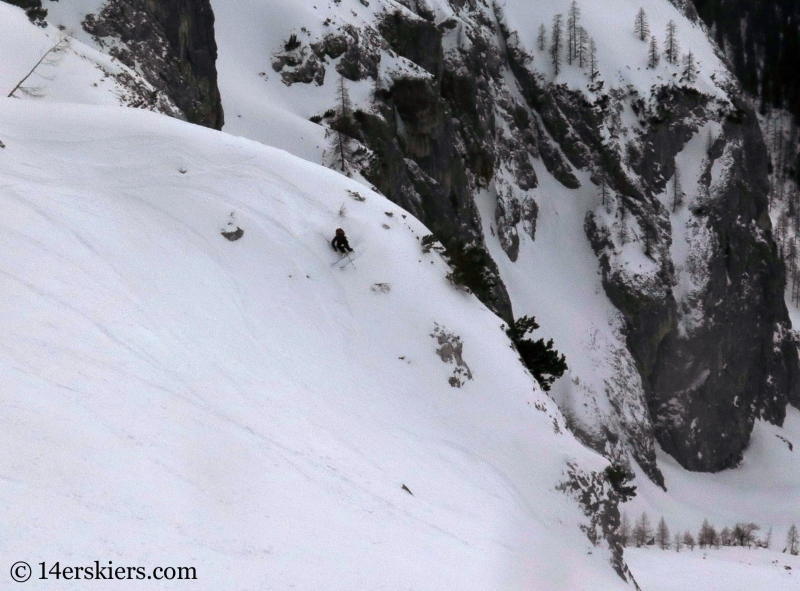 Brittany.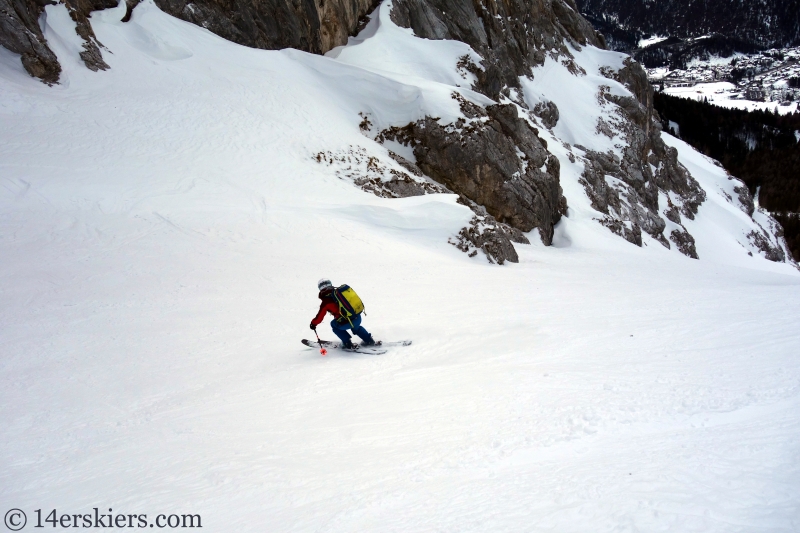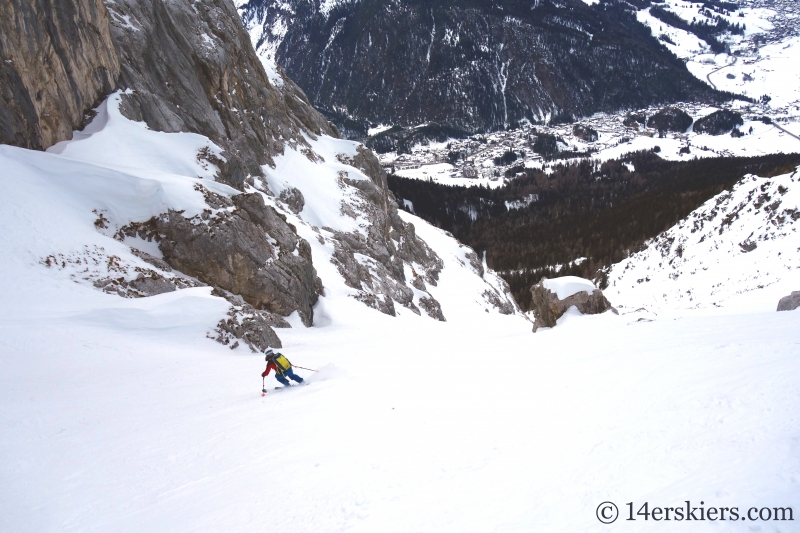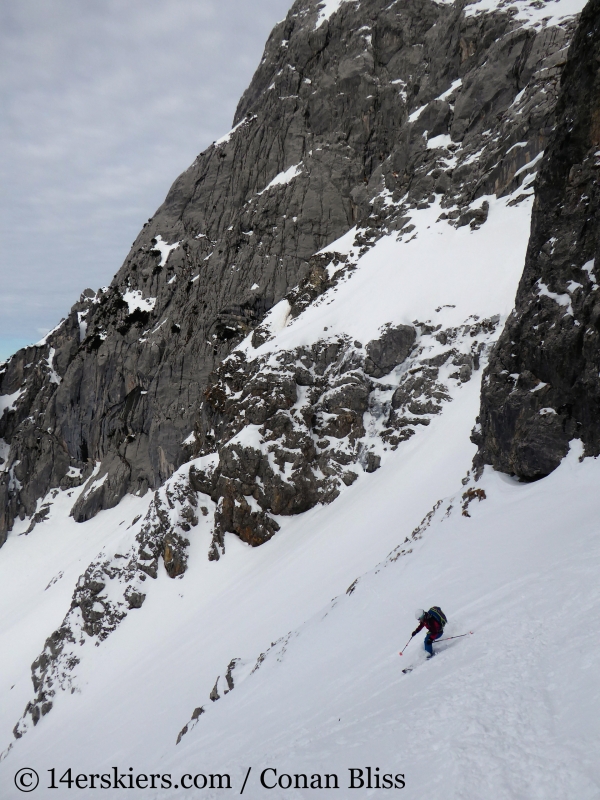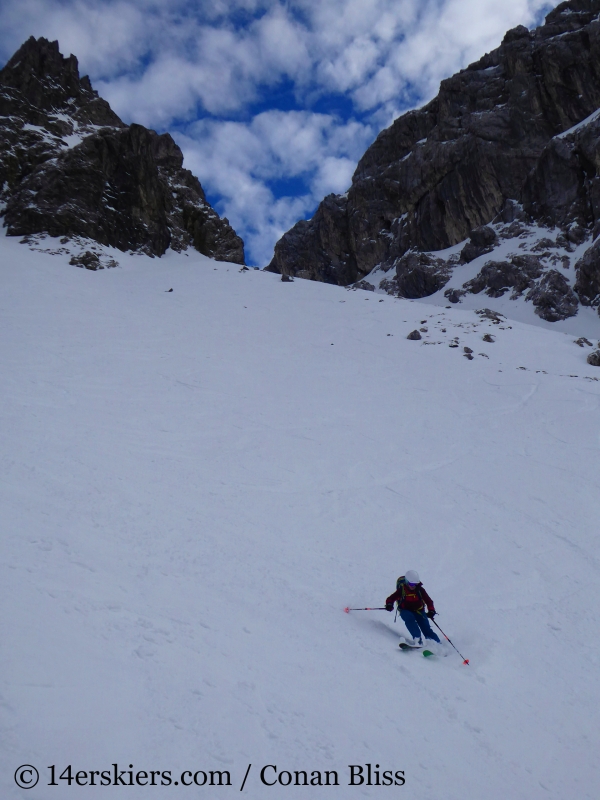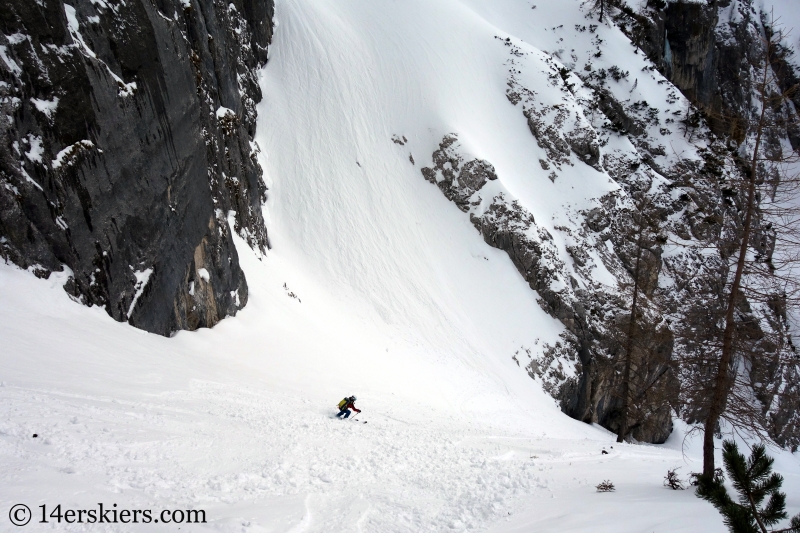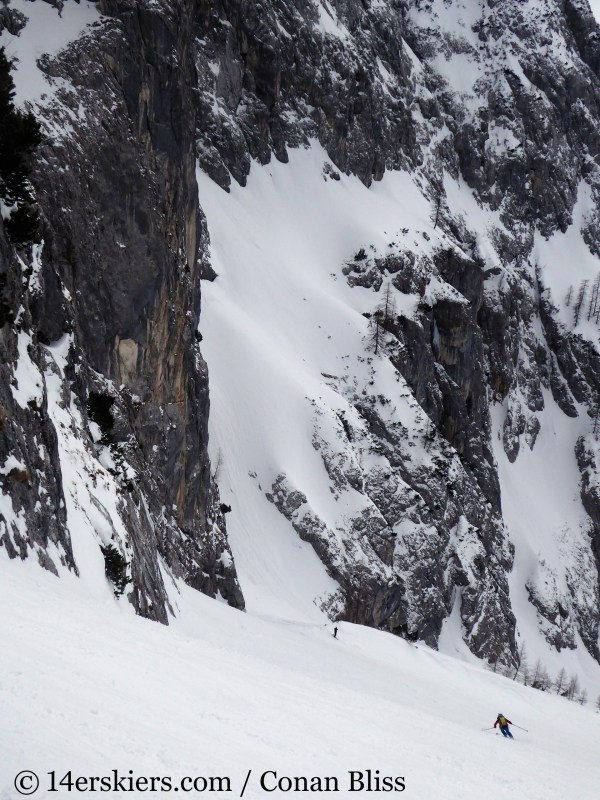 The line just kept on going and going….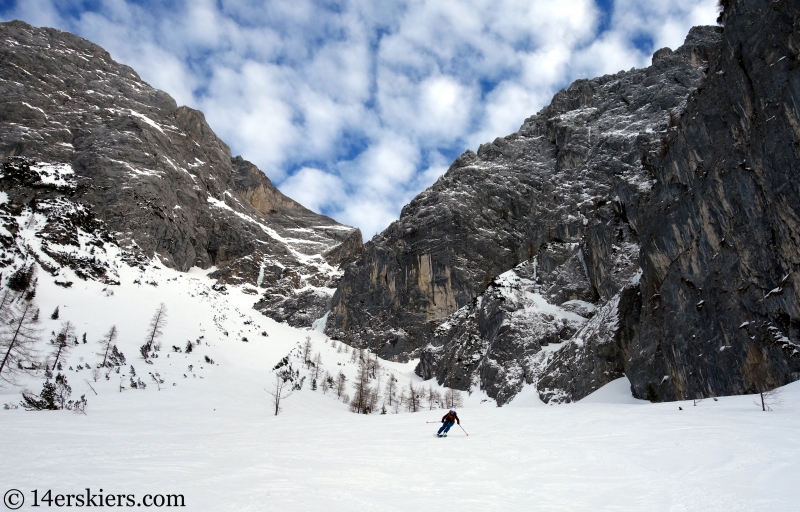 That evening, we returned to Garmisch and feasted on Bavarian food.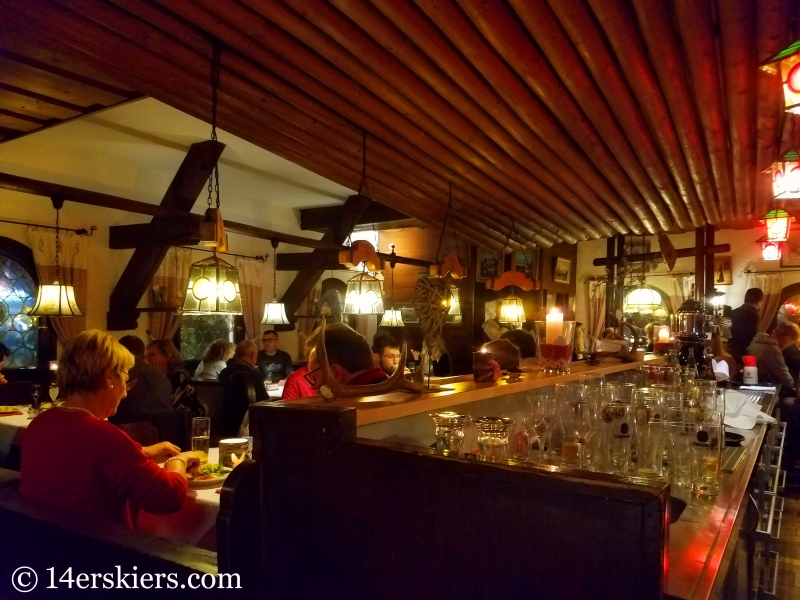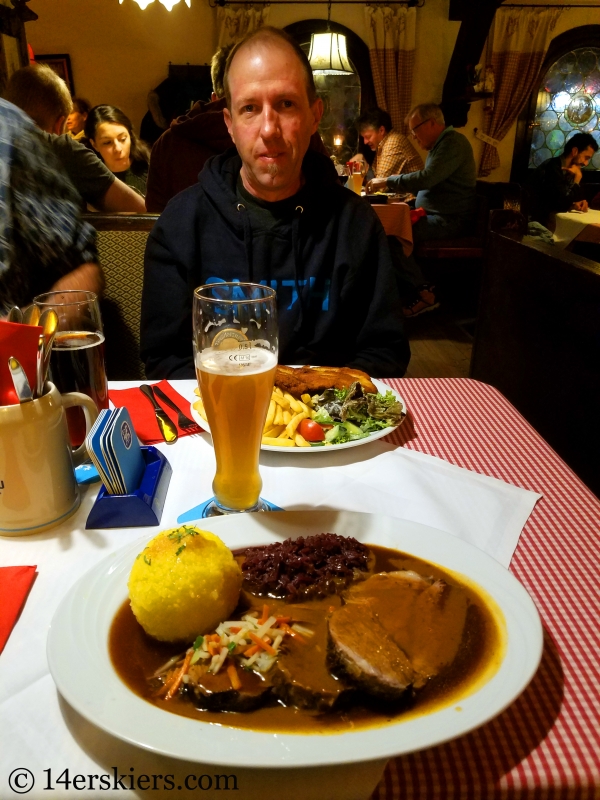 Afterall, we had to eat up for our next adventure – a tour of the Silvretta Alps!
See the map of our route!
Aside from skiing, biking, and all outdoorsy things,
Brittany Walker Konsella
also loves smiles and chocolate 🙂 Even though she excels at higher level math and chemistry, she still confuses left from right. Find out more about
Brittany
!
Latest posts by Brittany Walker Konsella (see all)
Summary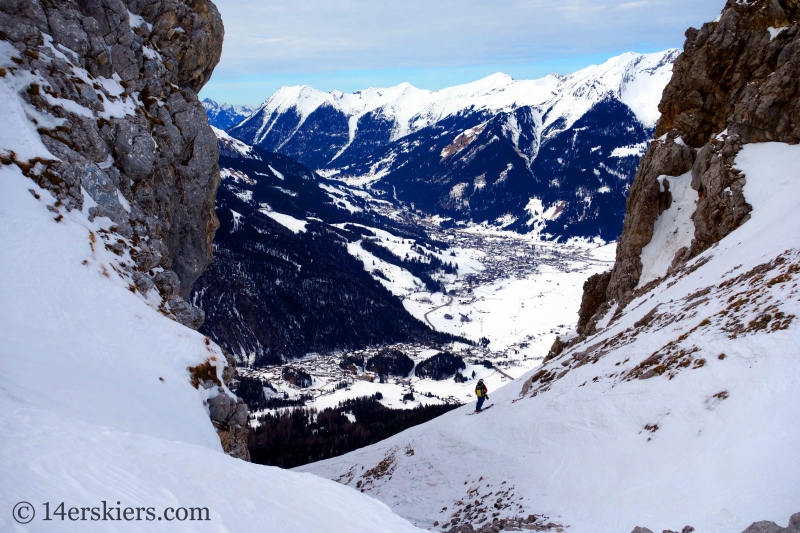 Article Name
TR: Garmisch-Partenkirchen & Marienberg Ski Tour (Feb 2019)
Description
Our backcountry ski tour out of Marienberg ski area in Tirol, Austria circumnavigated Grunstein peak, taking us over three separate cols and through stunning scenery of the Europen Alps!
Author