Welcome Back Winter, 2018-19
(Last Updated On: October 17, 2018)
The calendar says it's still fall. But, around Crested Butte, it's winter. Some hail, "Oh, winter came early this year!" But they forget that this is normal for us. Winter comes in October most years, with the exception of the last three falls which have been irregularly warm. Admittedly, I'd be okay riding my bike through the end of October without the snow flying. But, I'm always embracing the season we we're in. And right now, we're in winter, whether the calendar says so or not.
The skiing… well, our first two days out in the Crested Butte backcountry have been better than almost any day last winter (spring is another story – things got better in spring). We haven't skied anything spectacularly steep yet, but we sure are having fun milking creamy white powder. It's good to have winter back.
Pictures.
Day 1.
We dropped in from up high into the middle of a bowl already partially farmed in tracks. Me.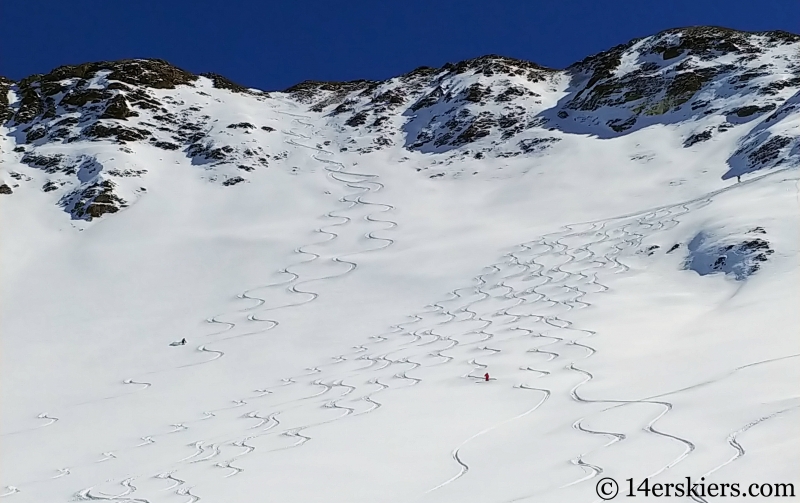 Notice the guy hanging out in the middle of the bowl on the right in the picture above? No one we knew – but he happened to have his camera out and snapped these great photos of me. He tracked me down later on social media…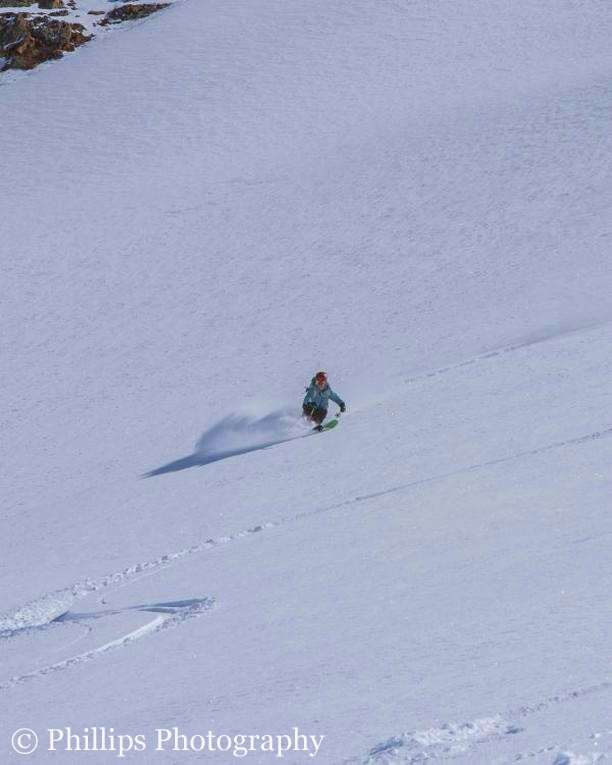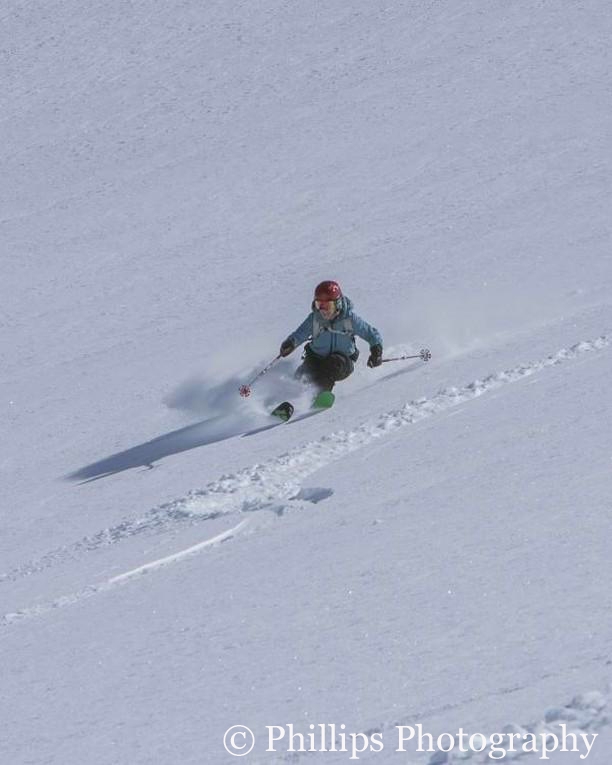 In case you couldn't tell, the powder was spectacular. We noticed our friend Ethan who had cut the smaller tracks on the far left side of the bowl and went up for another lap with him.
Frank.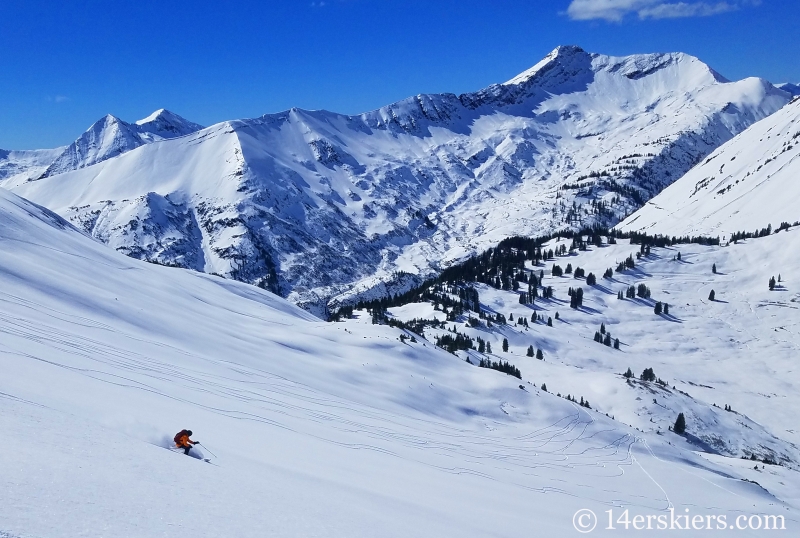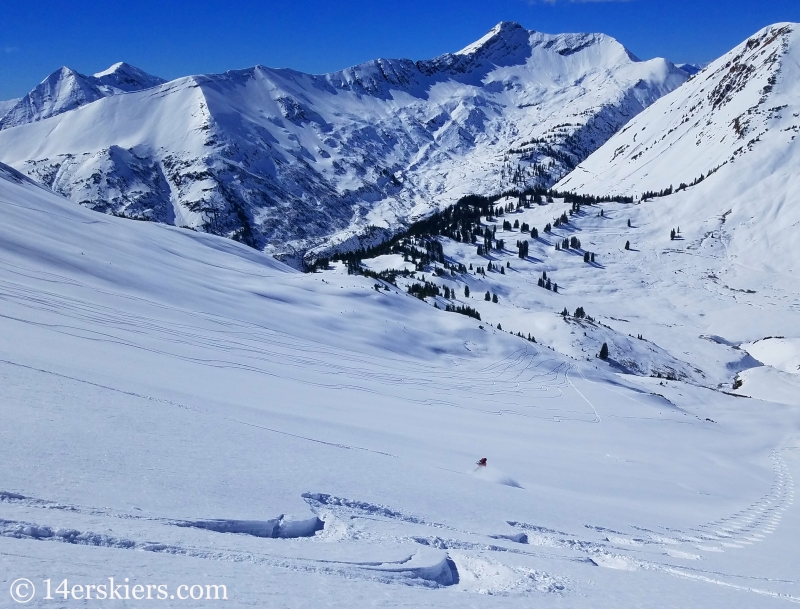 Ethan.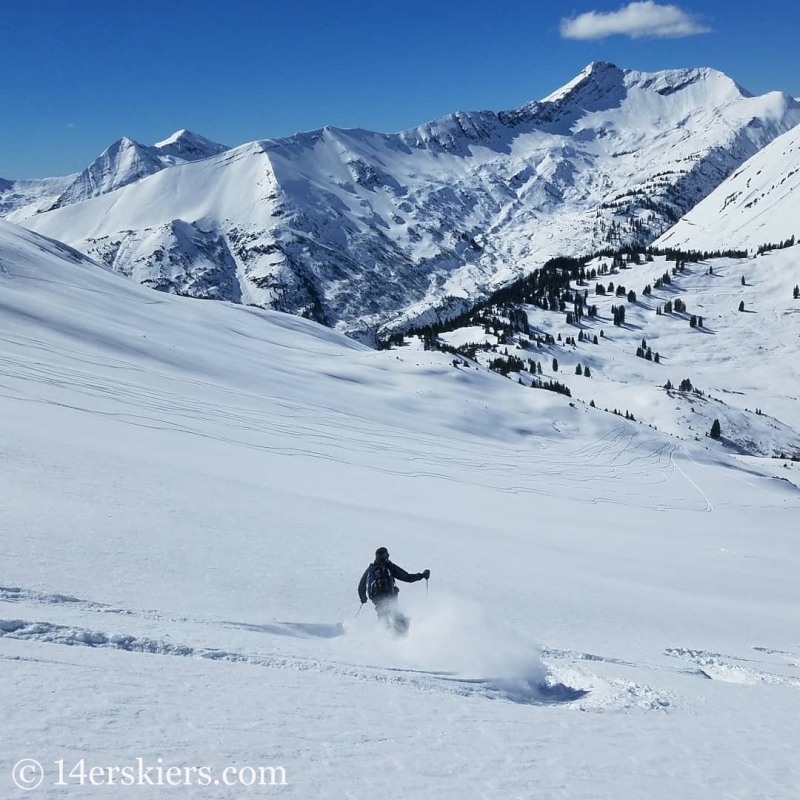 Me.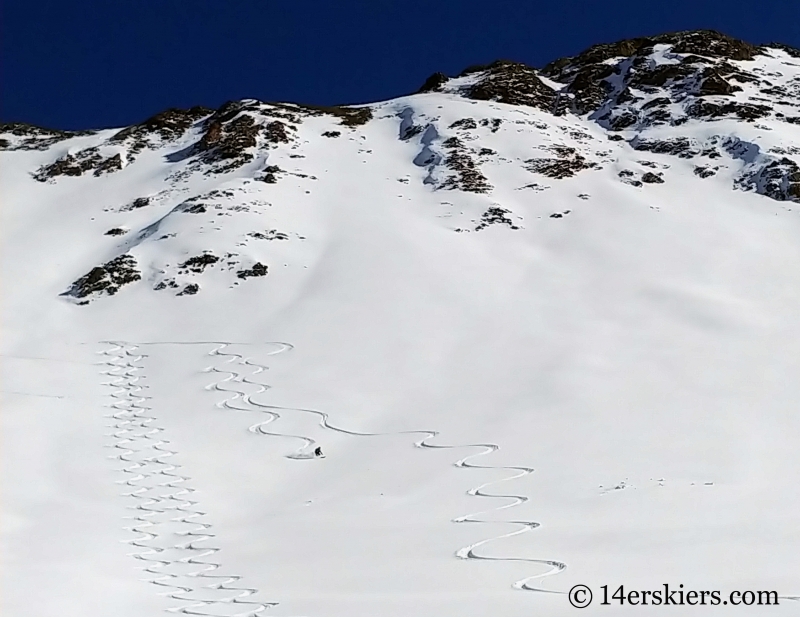 Our tracks.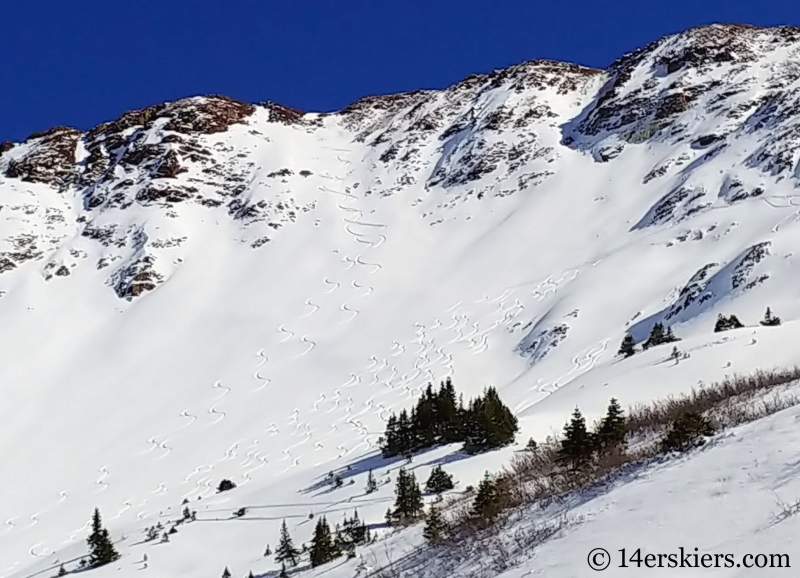 Day 2 for Frank.
Ethan.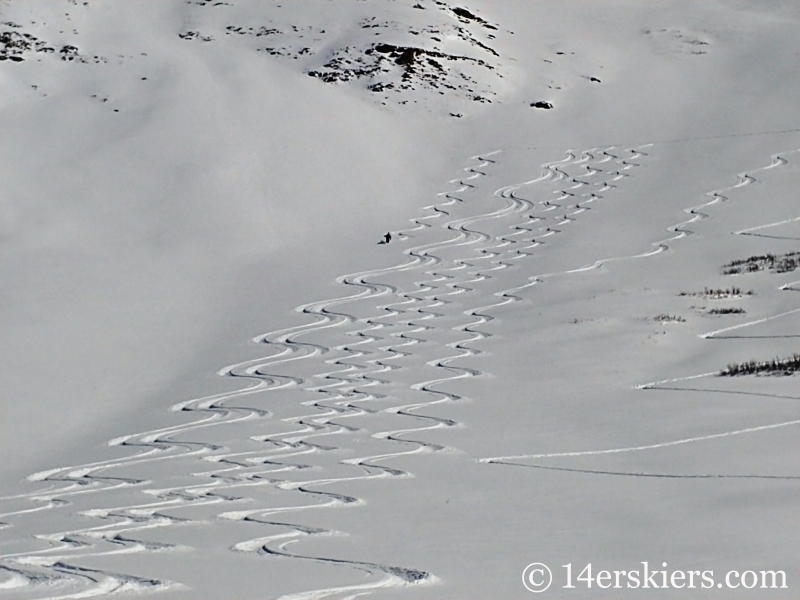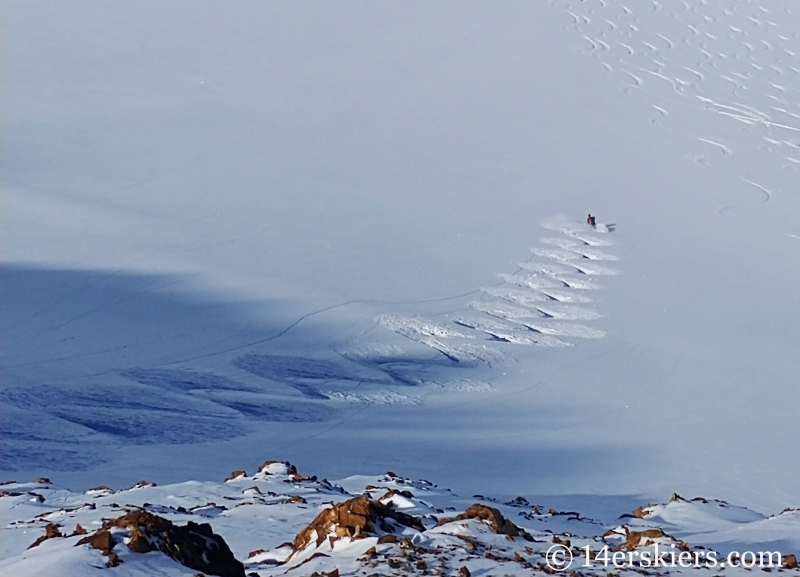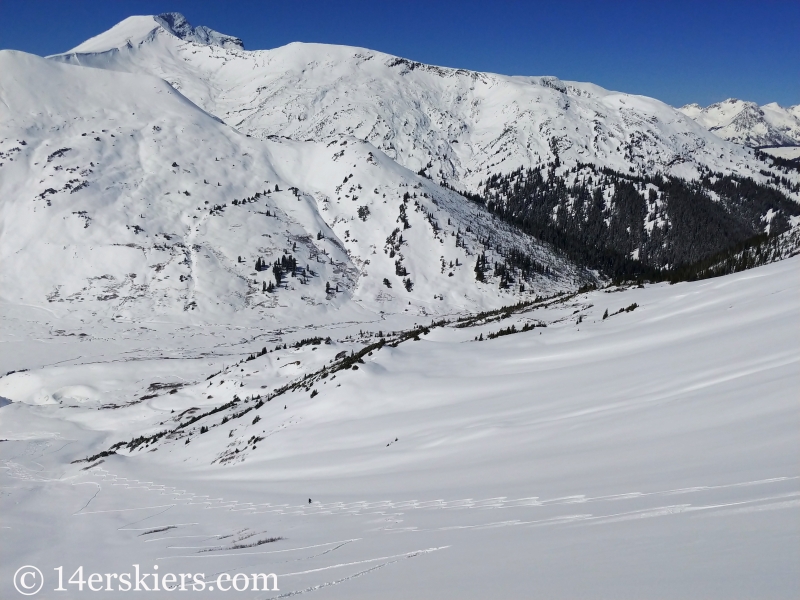 Day 2 for Brittany.
Ethan.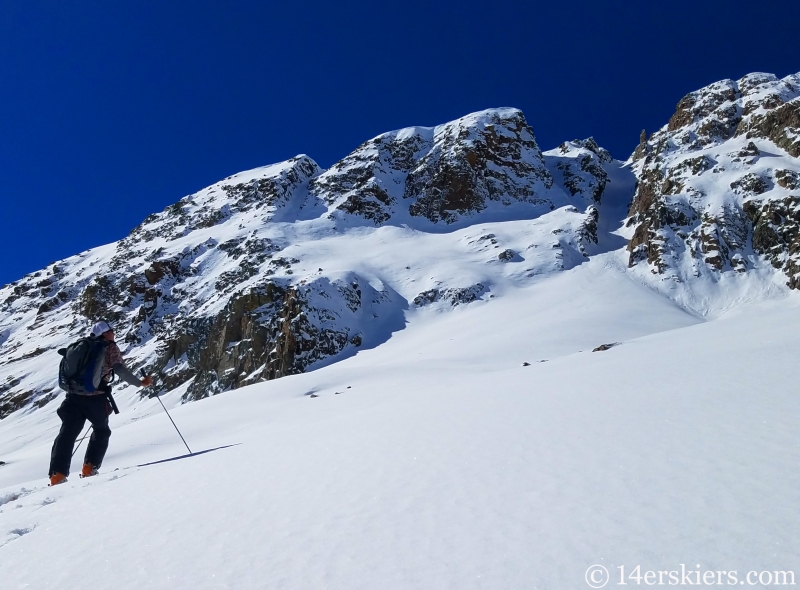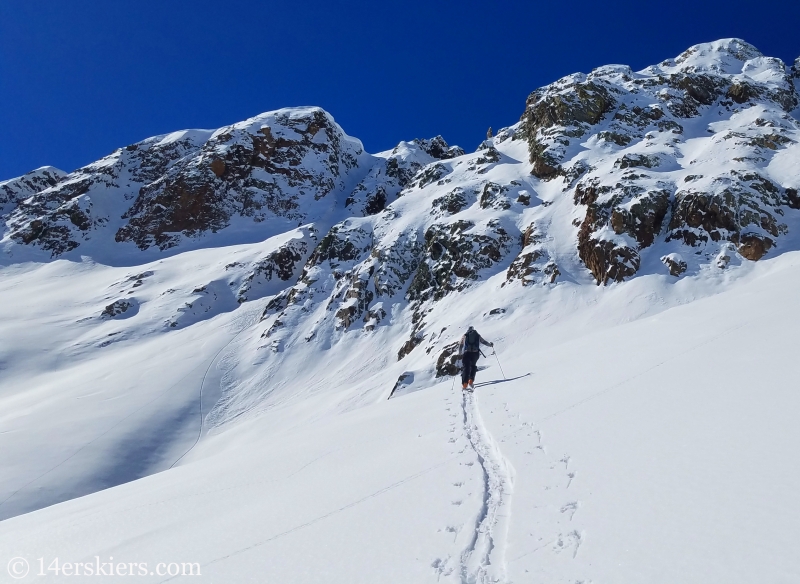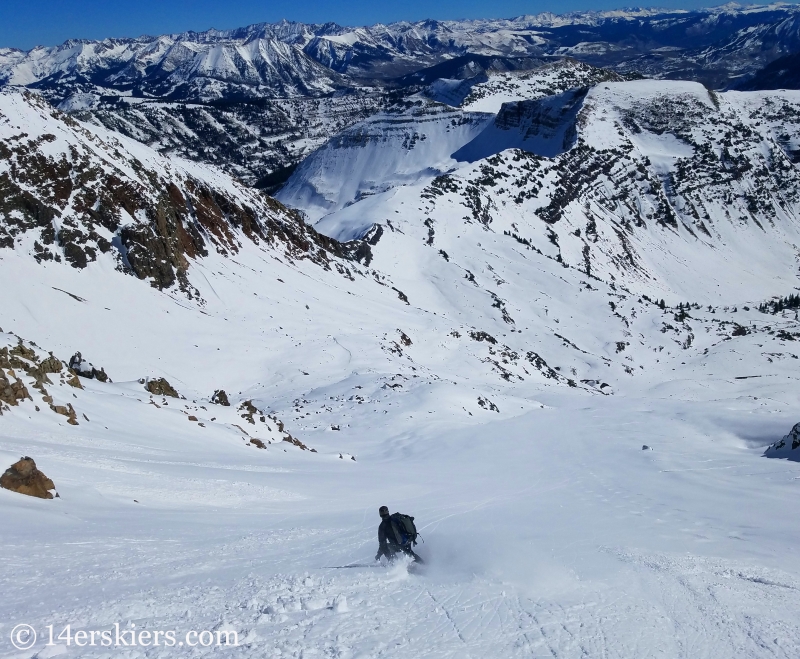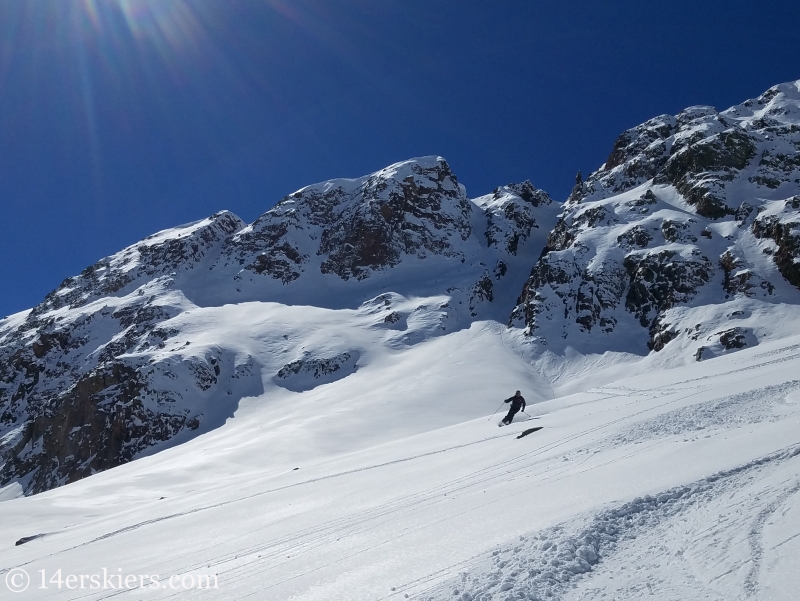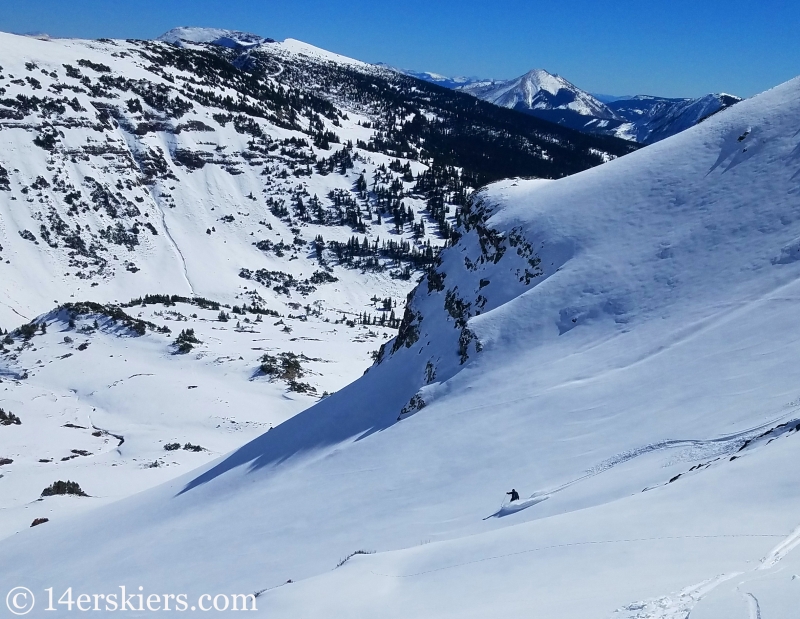 Aside from skiing, biking, and all outdoorsy things,
Brittany Walker Konsella
also loves smiles and chocolate 🙂 Even though she excels at higher level math and chemistry, she still confuses left from right. Find out more about
Brittany
!
Latest posts by Brittany Walker Konsella (see all)
Summary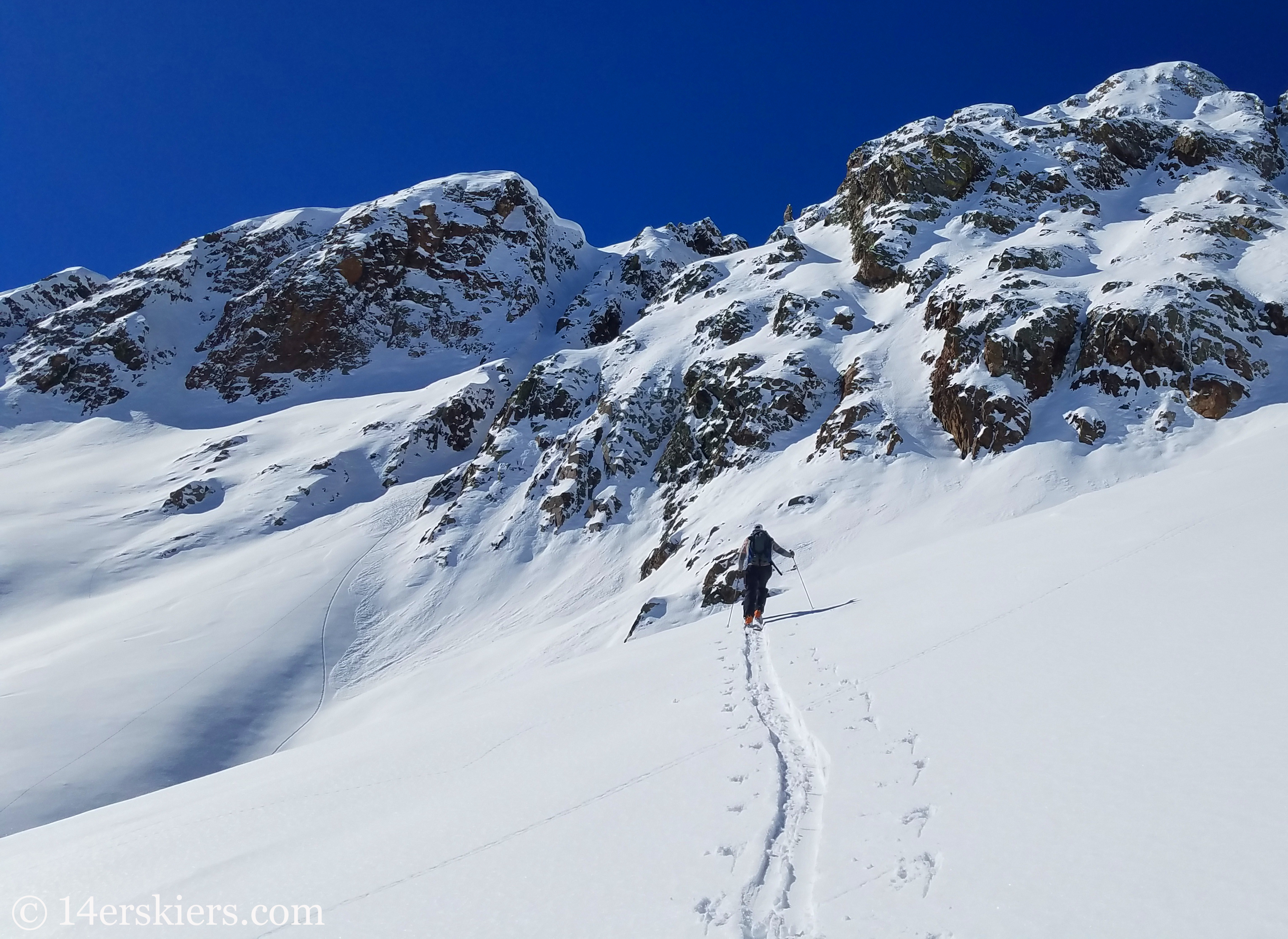 Article Name
Welcome Back Winter, 2018-19
Description
The calendar says it's still fall. But, around Crested Butte, it's winter - and the backcountry skiing has been good! Check out our photos!
Author