TBT: Moab – Navajo Rocks (7 Nov 2017)
(Last Updated On: October 25, 2018)
This post is part of a Throwback Thursday series featuring trip reports that we haven't had a chance to write about until now! Look for them on Thursdays!
I love desert riding. But, admittedly, in the last decade, I haven't given Moab a whole lot of love. A handful of years back, Frank and I rode the Whole Enchilada – a great ride for sure. But, everyone else thinks that too. There we were along for the ride with about 1000 other friends. Maybe it wasn't that many…. but the constant stream of people was relentless. When we finished the ride, we spent hours looking for a campsite. We were over it, and retreated to Fruita for a bit more solace. Granted, it was a weekend… But that experience turned Frank and I off from adventuring in Moab for a long time.
Enter job flexibility. No longer having to only have "weekend" trips actually be on weekends means I can go to places during the week and skirt the crowds. I'm not going to say Moab still wasn't crowded – it was. Most campsites were still full. But, the stream of people on the trails was much more manageable and definitely an improved experience.
I had actually never explored the Navajo Rocks area before. Natalie insisted we go there, and now I see why. The riding there is really fun – technical features, but not too technical. Pretty much everything is rideable. And, it's incredibly scenic. I would happily ride there again!
We ended up riding the typical Chaco Loop. But, we actually did it as a figure 8 instead of a loop. We started at the middle parking lot, did a clockwise loop to the east and then a counter-clockwise loop to the west. It was a great way to connect these trails together!
And now, for the pics…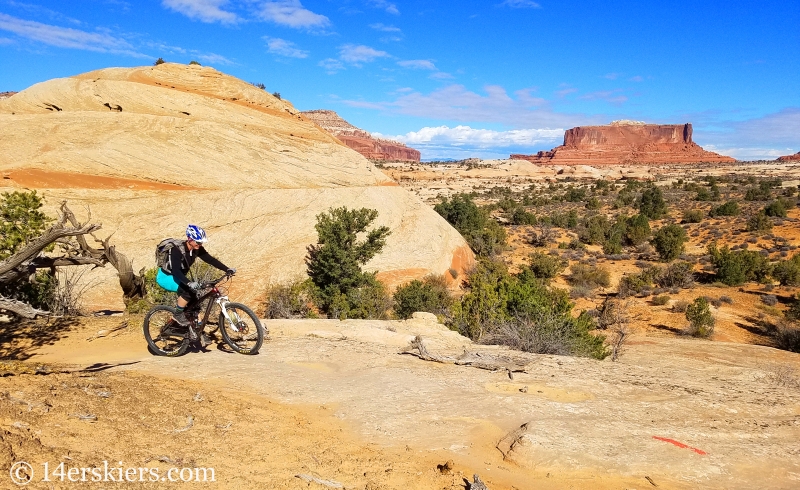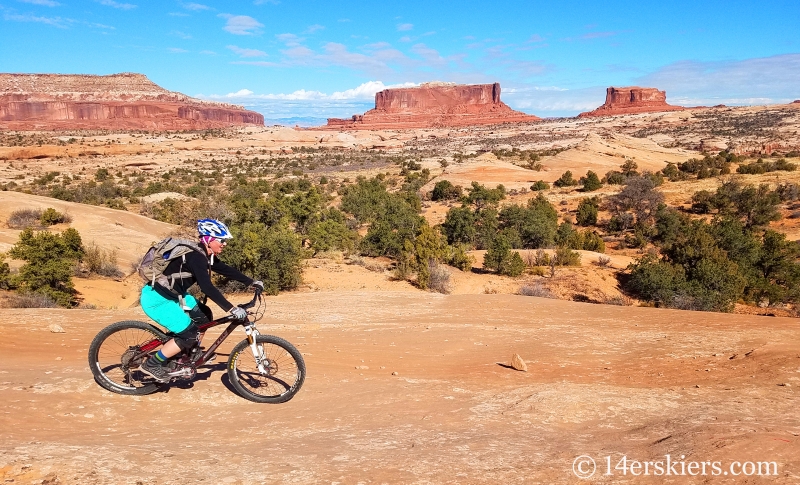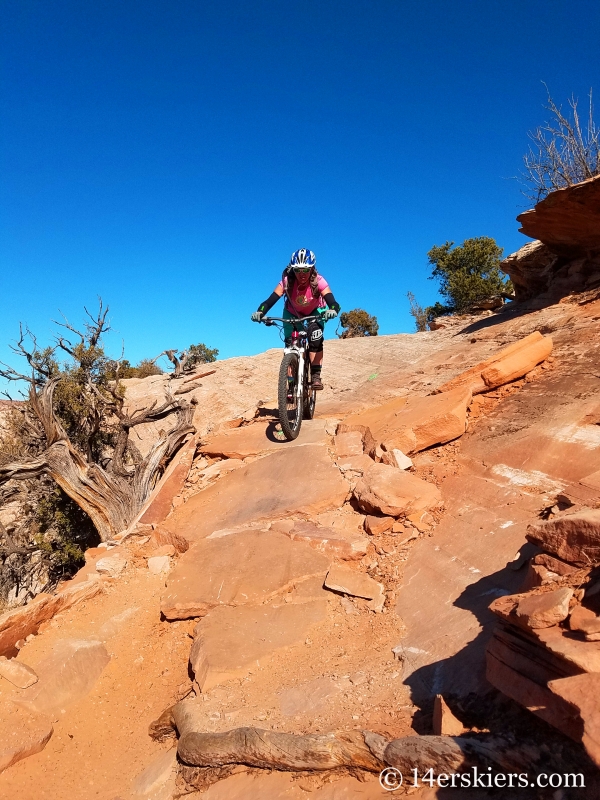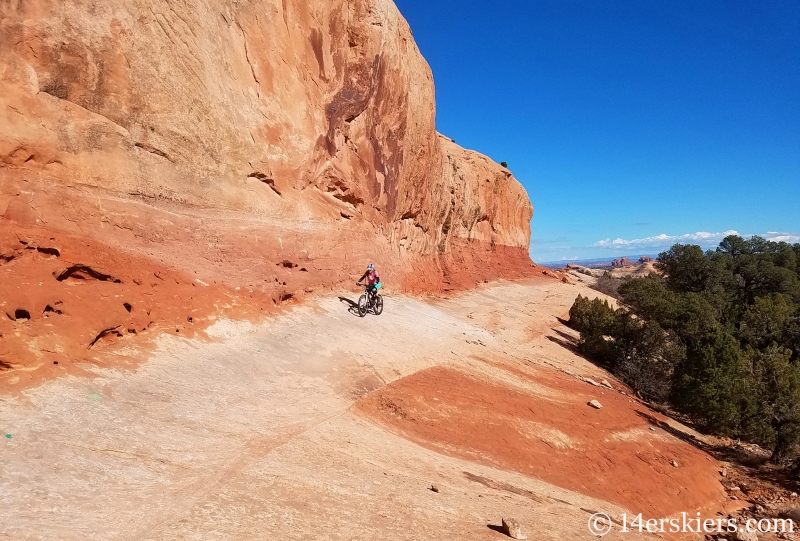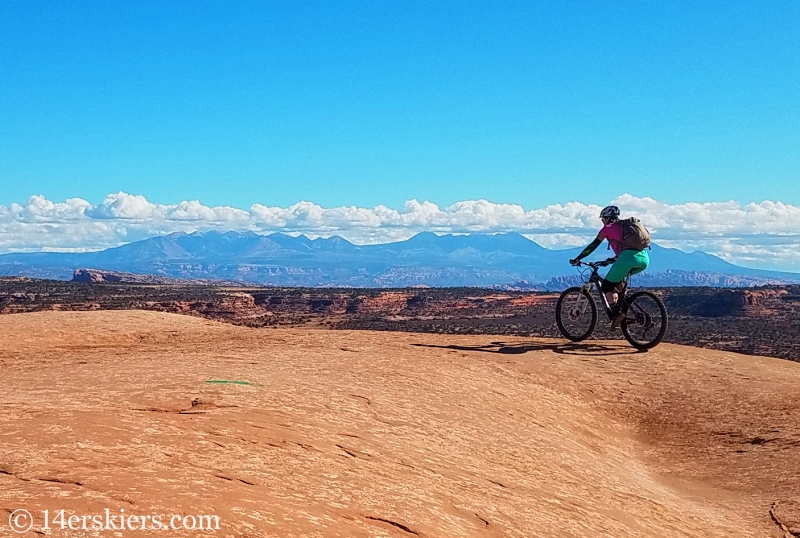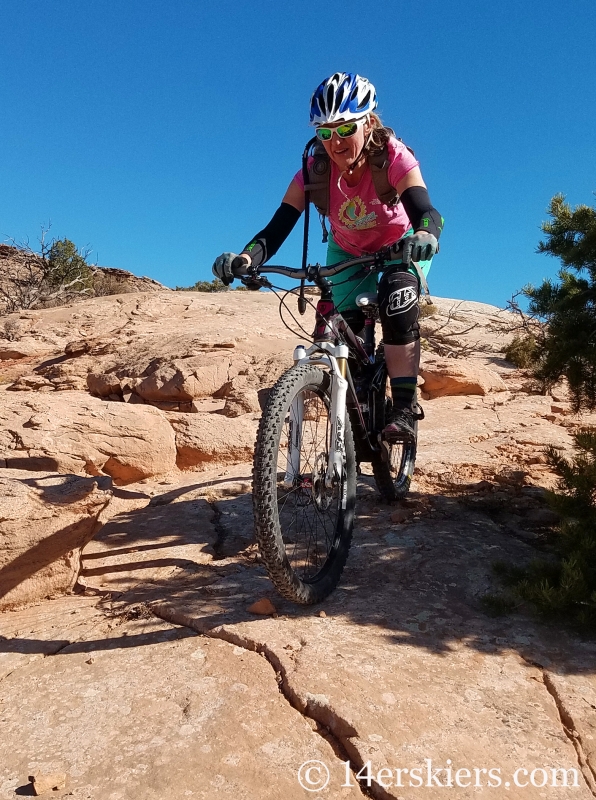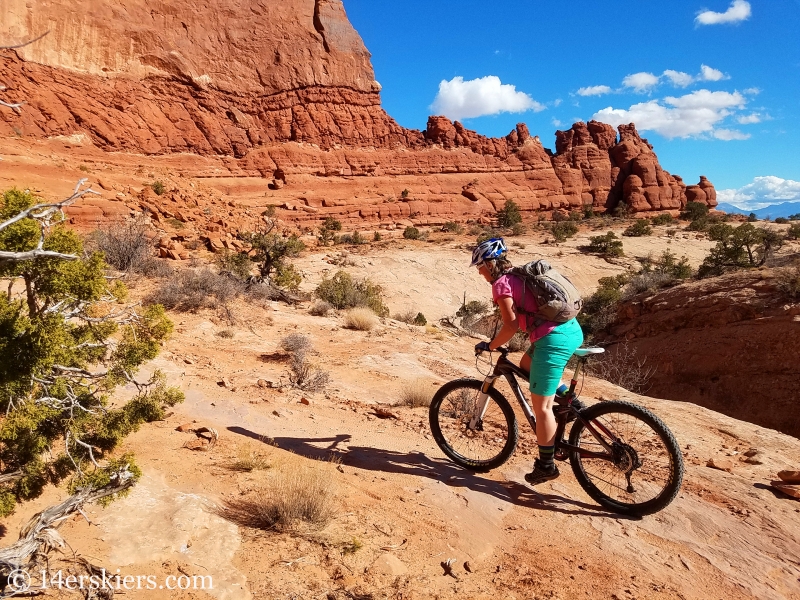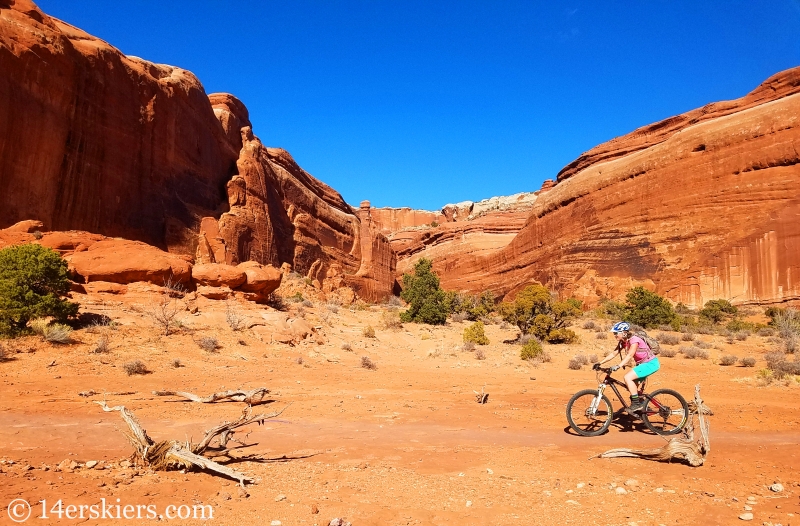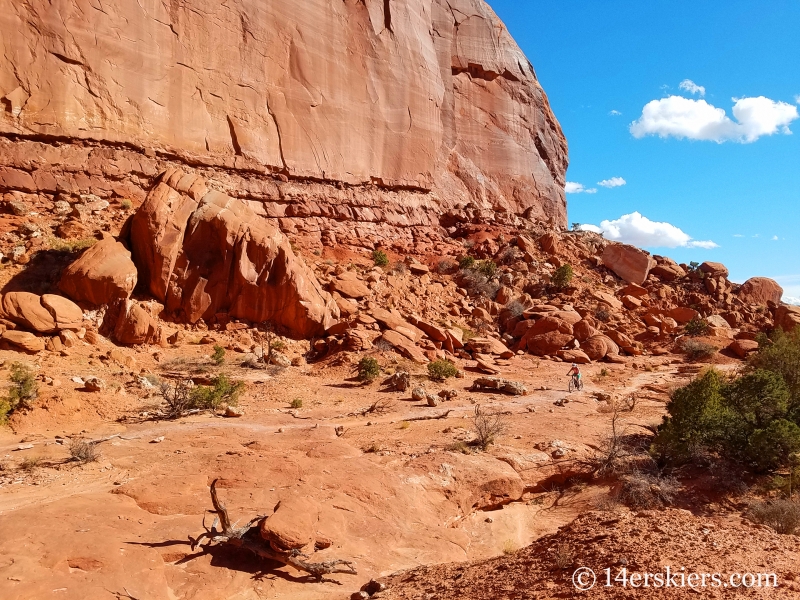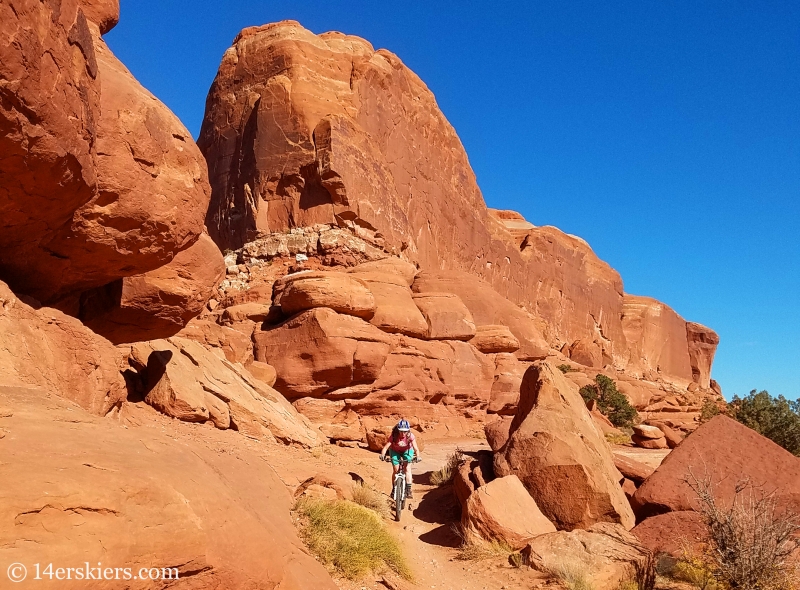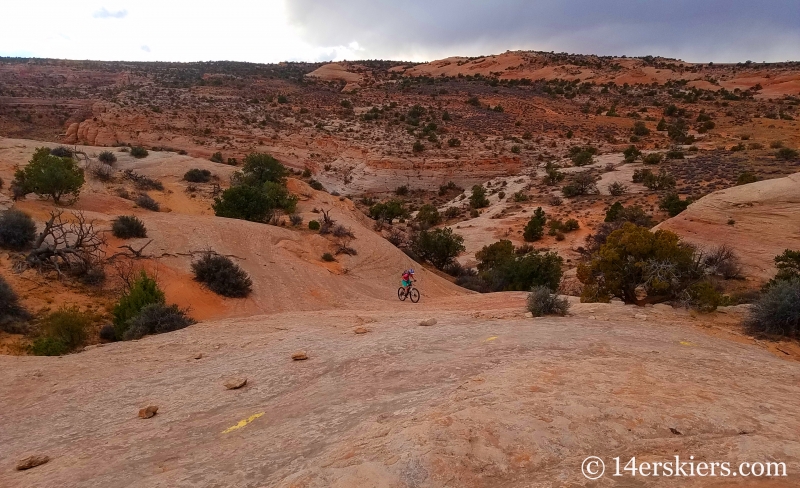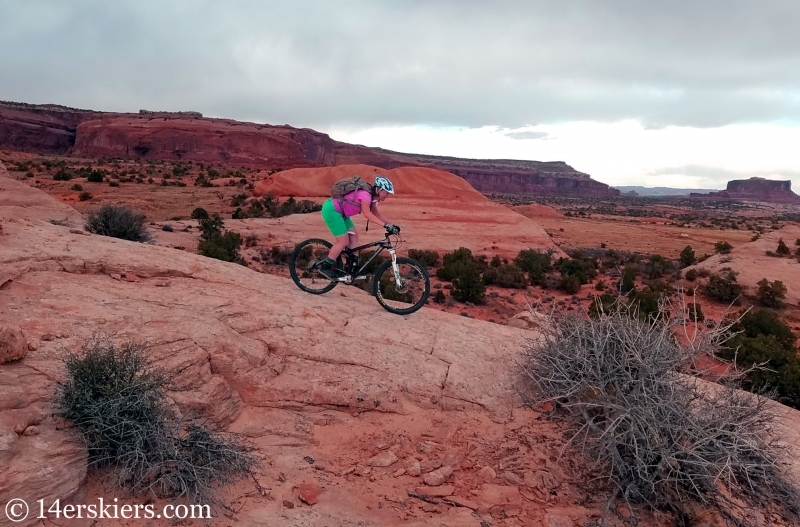 And one shot of me….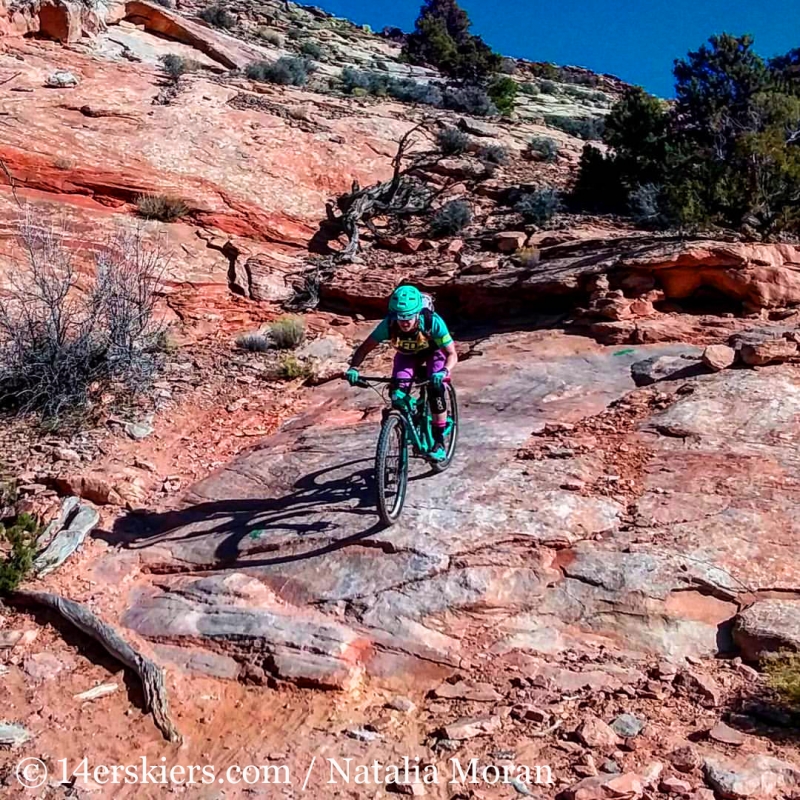 Navajo Rocks is a great area for intermediate riders and above. So, check it out if you haven't. I certainly intend to go back!
Map of Navajo Rocks Figure 8
Aside from skiing, biking, and all outdoorsy things,
Brittany Walker Konsella
also loves smiles and chocolate 🙂 Even though she excels at higher level math and chemistry, she still confuses left from right. Find out more about
Brittany
!
Latest posts by Brittany Walker Konsella (see all)
Summary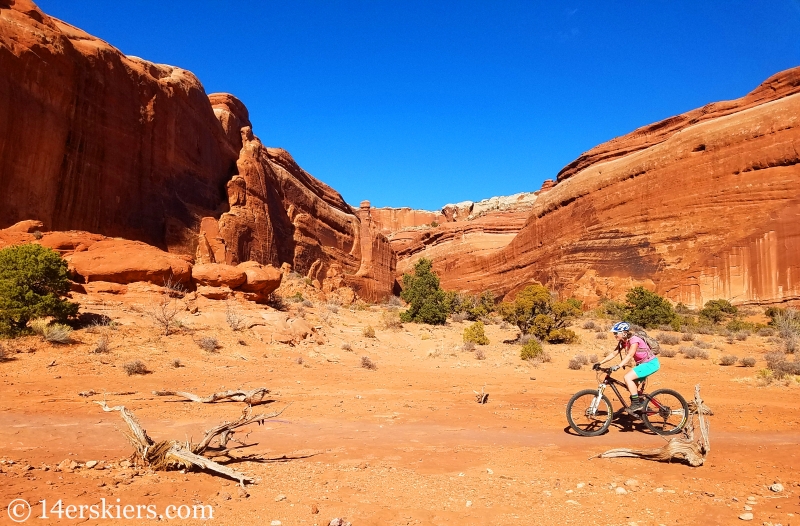 Article Name
Moab - Navajo Rocks (7 Nov 2017)
Description
Just north of Moab, Navajo Rocks is an incredibly scenic area whose trails are great for intermediate to expert mountain bikers. Not to be missed!
Author