Introducing our Guide to Crested Butte Wildflowers
(Last Updated On: July 6, 2017)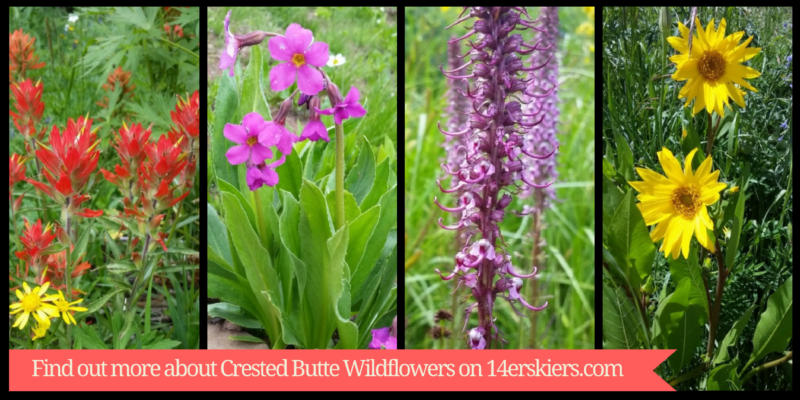 In 2012, I suffered another injury – 2 herniated discs in my lower back. I spent the summer of 2012 focusing on healing and making my body whole again, and I was able to evade surgery. Through the healing process, I had to take a step back from the bike as it was painful for my lower back. But, hiking was not. And so I hiked.
I hiked for a few miles at first. But, by the end of the summer, it was normal for me to rack up hikes that were 14 to 18 miles in length.
Although injuries suck, I've always said that good things can come of injuries as well. For one, that was the year I started our Crested Butte Hiking Guide. It's also the year that I really started to tackle learning about the wildflowers in our area. It turns out that when you slow down, you notice a lot more. With hiking, I was forced to slow down compared to biking, and I started to observe much more about our lovely Crested Butte wildflowers.
That has evolved over time. The last two years, we have been posting photos of wildflowers on Wednesdays through our social media accounts under #wildflowerwednesday. Now, it's time to do something with those posts. Hence, the birth of our guide to Crested Butte Wildflowers.
For now, we only have photos we have already published under #wildflowerwednesday – and although there's a lot of flowers, it's still just a small sample of the flowers that color Crested Butte. But, don't worry, we have a backlog of photos that we'll be publishing this summer, and for many more wildflower seasons to come. It turns out, there's a whole lot of kinds of wildflowers in Crested Butte!
Be sure to check out our guide to Crested Butte Wildflowers, and follow our #wildflowerwednesday posts on Facebook, Instagram, Pinterest, and Twitter!
Aside from skiing, biking, and all outdoorsy things,
Brittany Walker Konsella
also loves smiles and chocolate 🙂 Even though she excels at higher level math and chemistry, she still confuses left from right. Find out more about
Brittany
!
Latest posts by Brittany Walker Konsella (see all)
Summary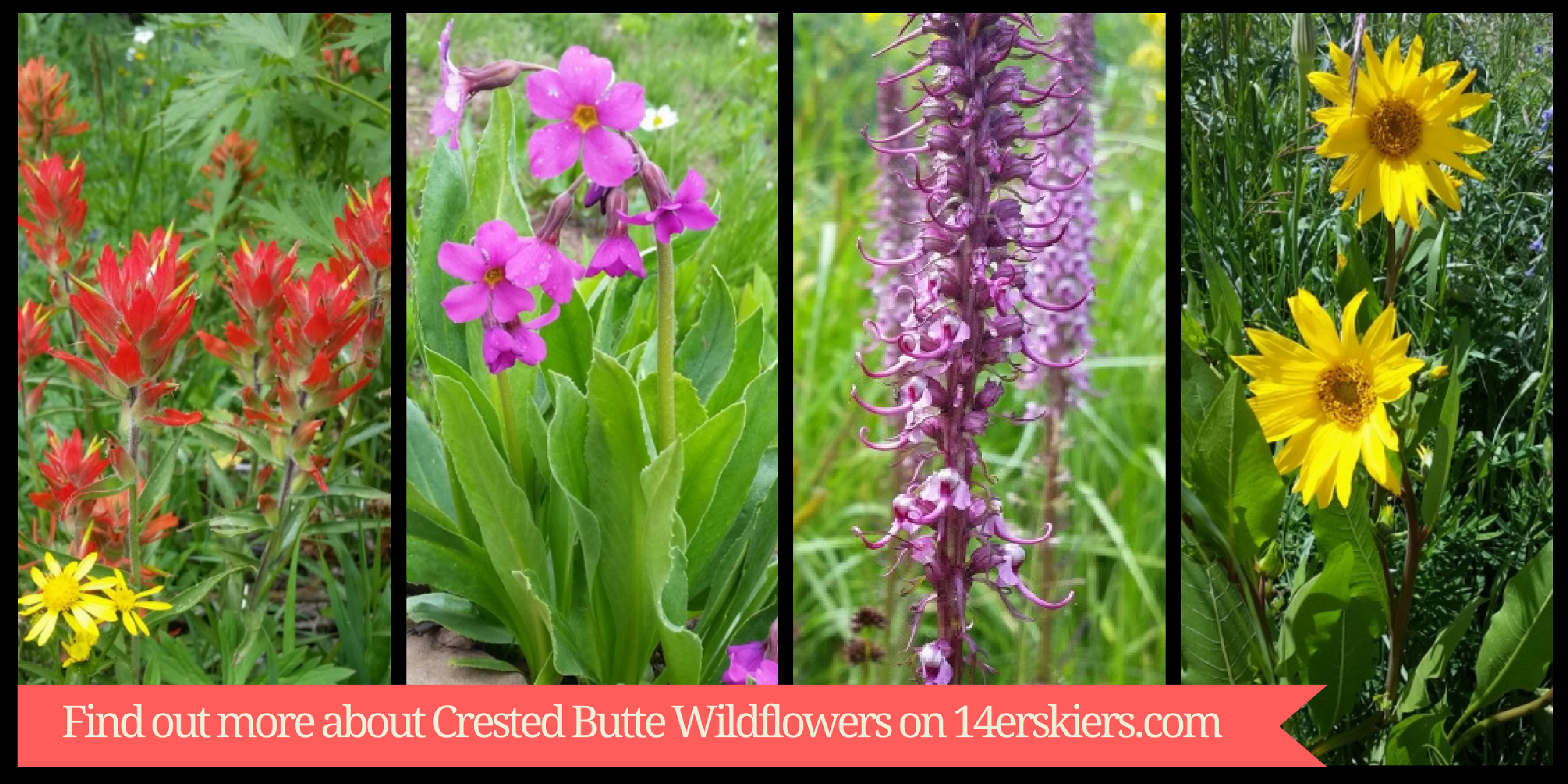 Article Name
Introducing our Guide to Crested Butte Wildflowers
Description
After 2 years of posting photos on social media for #wildflowerwednesday, we've transformed our photos into the guide to Crested Butte Wildflowers!
Author